10 Must-Have Books For Watch Lovers
The topic of watches is incomparably book-worthy. It makes sense then, that from sports fans to scientists, it casts a wider audience net than most subject matters. After all, timekeeping has been linked to the military, car racing, and even space exploration. We've edited down the ten must-have books for watch lovers right here.
While the horologically curious love the technical side, watches provide unending lore for history buffs. Besides making for good reading material, several of these tomes look just as good on a coffee table as they do on your bookshelf. Besides, watches aren't just for telling time—they're for stories and style.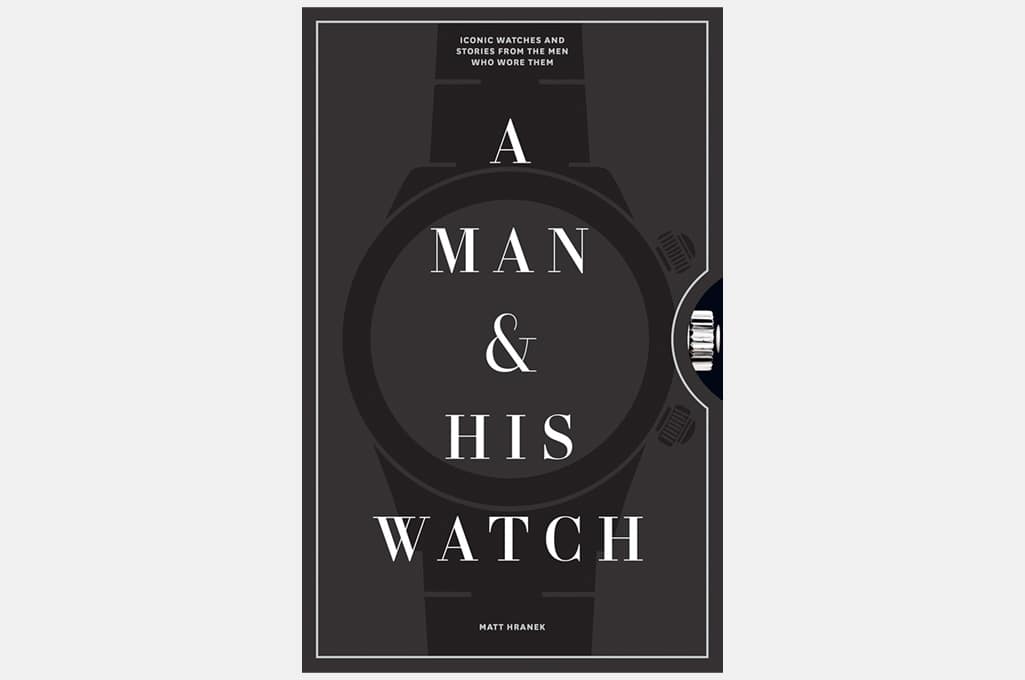 A Man & His Watch: Iconic Watches and Stories from the Men Who Wore Them
Did you know that Paul Newman wore his Rolex Daytona every single day straight for 35 years? That's likely why he has a Daytona dial named after him. This is the kind of insider history you get from A Man & His Watch: Iconic Watches and Stories from the Men Who Wore Them.
More than just a list of specs, this book explores the timepieces of great men in history. It covers how their favorite watches not only played a role in their lives, but how that in turn, affected the world of watches. Other noteworthy timepieces include Winston Churchill's Rolex Perpetual Datejust, Sylvester Stallone's gold Submariner, and rapper Nas's rose gold Patek.
Author: Matt Hranek
Pages: 216
Publication Date: October 31, 2017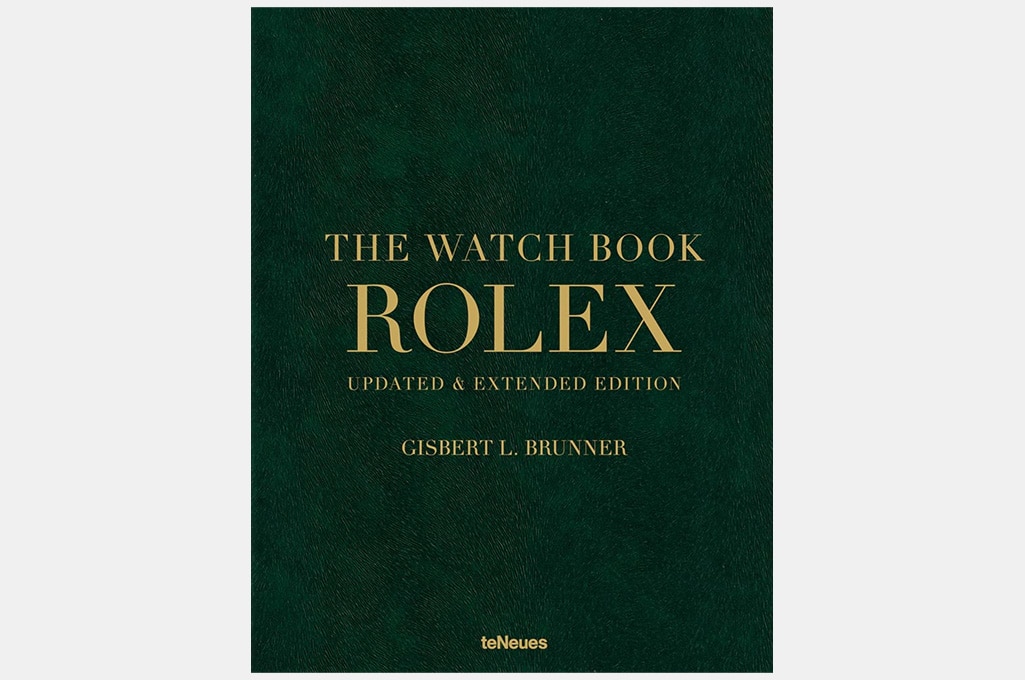 The Watch Book Rolex
The Watch Book Rolex is a bona fide biography about one of the most important watch brands ever. It's written by famed watch expert and chronograph specialist, Gisbert L. Brunner, who's known for his contributions to Chronos, GQ, and for his over 20 books on timekeeping. Brunner guides you through the storied history of Rolex from the invention of the waterproof oyster and the Submariner's rise to power to countless contemporary achievements. With its beautifully napped hardcover construction, in Rolex green of course, this book is as striking on the outside as it is compelling on the inside.
Author: Gisbert L. Brunner
Pages: 272
Publication Date: December 20, 2021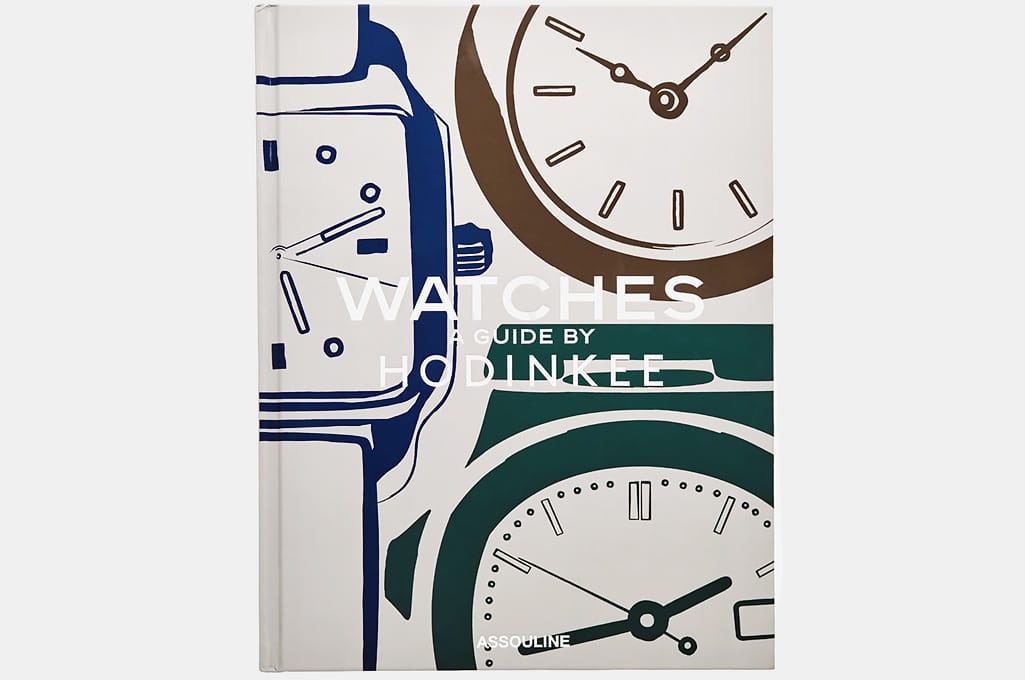 Watches: A Guide By HODINKEE
Often considered today's watch bible, Watches: A Guide by HODINKEE is an informative and entertaining read for experts and newbies alike. This comprehensive guide covers history (World War I is the reason men even wear wristwatches), categories (from dive to dress), and watch world icons. The glossy pages feature exquisite photography and illustrations of different timepieces, as well as vintage and modern watch ads. Between that, and the varying perspectives of several editors, this stylish book was made for both casual flipping and in-depth reading.
Author: Hodinkee, Benjamin Clymer (Introduction), Joe Thompson (Foreword)
Pages: 261
Publication Date: December 1, 2019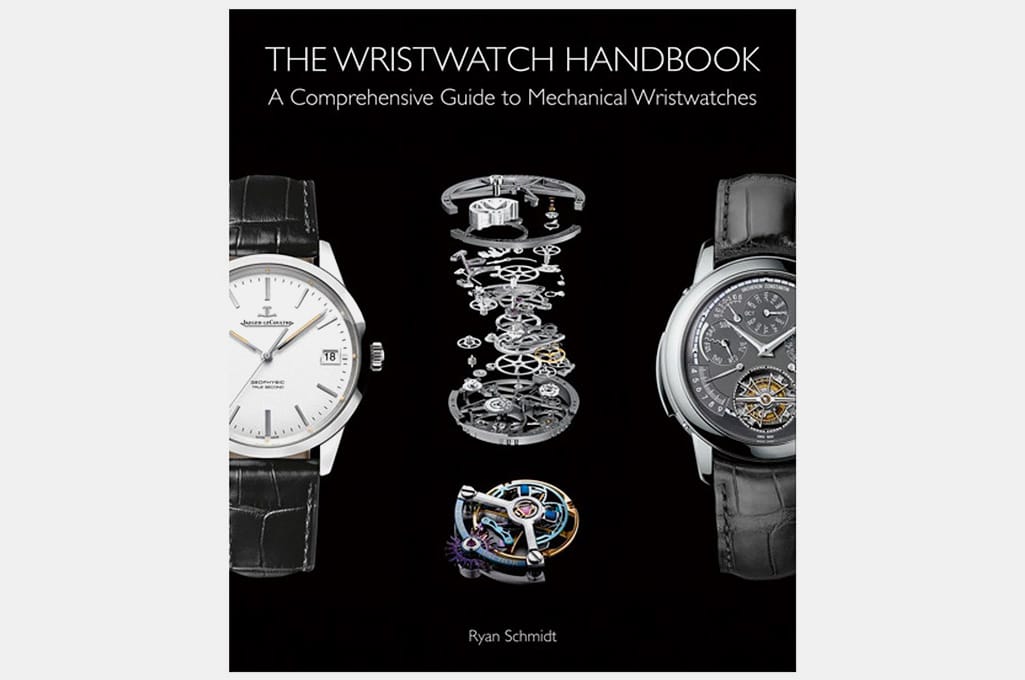 The Wristwatch Handbook: A Comprehensive Guide to Mechanical Wristwatches
Are you the kind of watch guy who absolutely requires your timepiece to have an exhibition caseback? Do you love a good open heart dial face? Then let me direct you to the book, The Wristwatch Handbook: A Comprehensive Guide to Mechanical Wristwatches. It basically takes apart your favorite mechanical watches, via 470 beautiful color photographs and easy-to-read prose, so you don't have to.
Featuring several timepieces from over 90 manufacturers, the first section is a full-on education on mechanical movements. The second takes you through every single layer, nook, and cranny of every watch complication, from the chronograph to the pulsometer.
Author: Ryan Schmidt
Pages: 352
Publication Date: October 14, 2016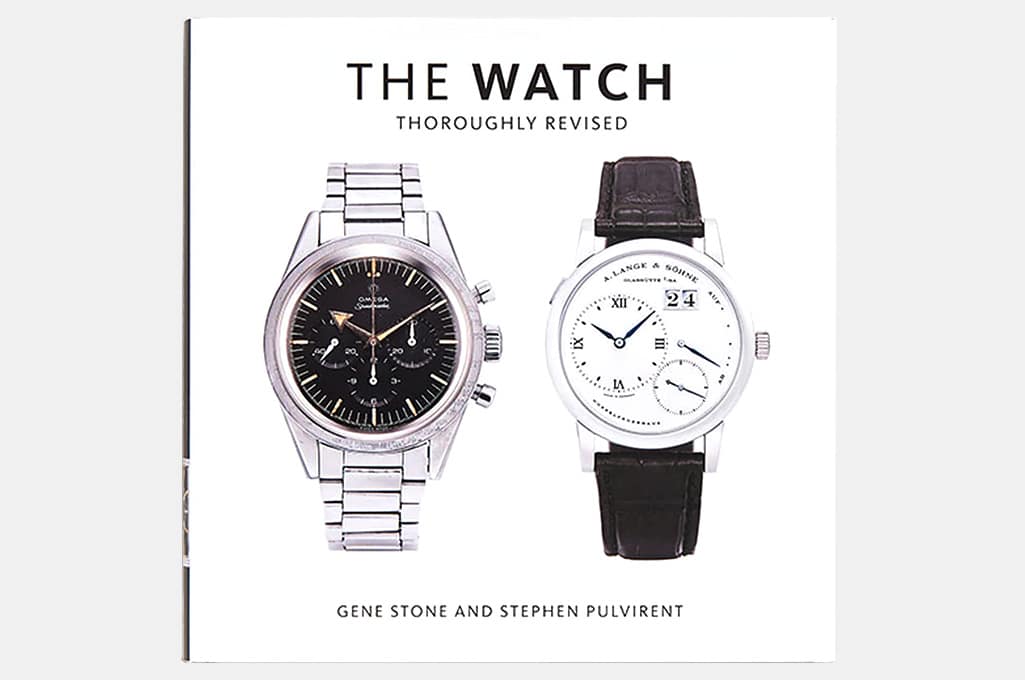 The Watch, Thoroughly Revised
When author Gene Stone released The Watch in 2006, it gained fame and esteem for its thorough coverage on milestones in the vintage and contemporary watch world. As its title's addendum suggests, the additions to The Watch, Thoroughly Revised picks up where the original leaves off. Stone teams up with Stephen Pulvirent of HODINKEE to update the canon. In addition to the Pateks and Omegas of the world, they cover smartwatches and modern record-breakers, as well as the state of watch culture and markets today, in all its nuances.
Author: Gene Stone
Pages: 272
Publication Date: November 13, 2018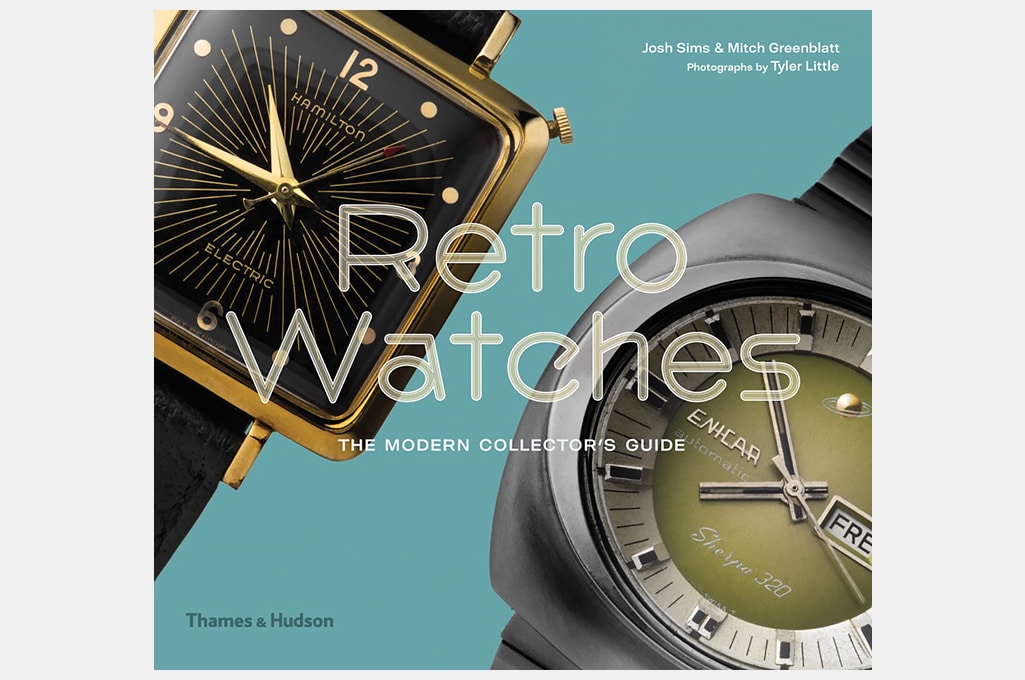 Retro Watches: The Modern Collectors' Guide
From striking cushion cases to the unabashed use of Art Deco design, Retro Watches: The Modern Collectors Guide covers over 100 nostalgic styles. Instead of using a "timepieces of yesteryear" lens though, this book makes true to its title's promise—it's relevant to the modern collector. It discusses each watch's design and history, as well as how rare and valuable they are today. The book even goes into how many under-the-radar brands influenced contemporary watch styles, so there's definitely something new here even for the most well-read retro collectors.
Authors: Josh Sims, Mitch Greenblatt
Pages: 256
Publication Date: June 9, 2020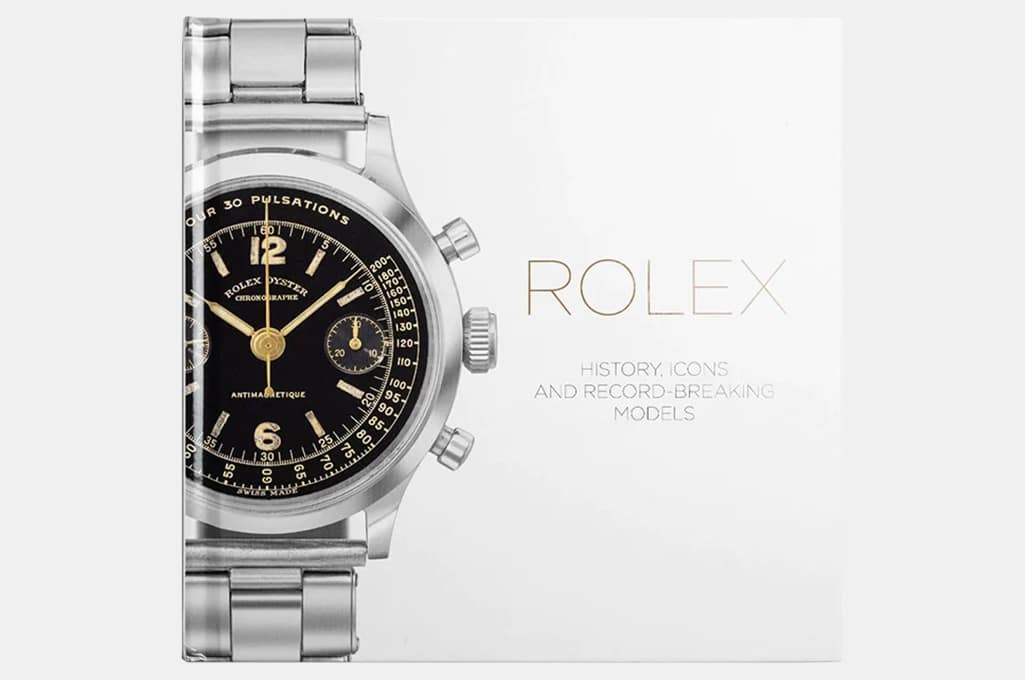 Rolex: History, Icons, and Record-Breaking Models
As the most famous watch brand in the world, the history of Rolex is an often-told tale. Uniquely, Rolex: History, Icons and Record-Breaking Models combines stats with story, offering a publication that's as informative as it is gripping. Immaculately bound with a photograph of a vintage Oyster Chronographe, the crown's history is benchmarked by their countless important models and their famous record-breakers. Everything is there, from the world's first waterproof watch in 1926 to the $17million Newman Daytona from 2017.
Authors: Mara Cappelletti, Osvaldo Patrizzi
Pages: 152
Publication Date: May 28, 2015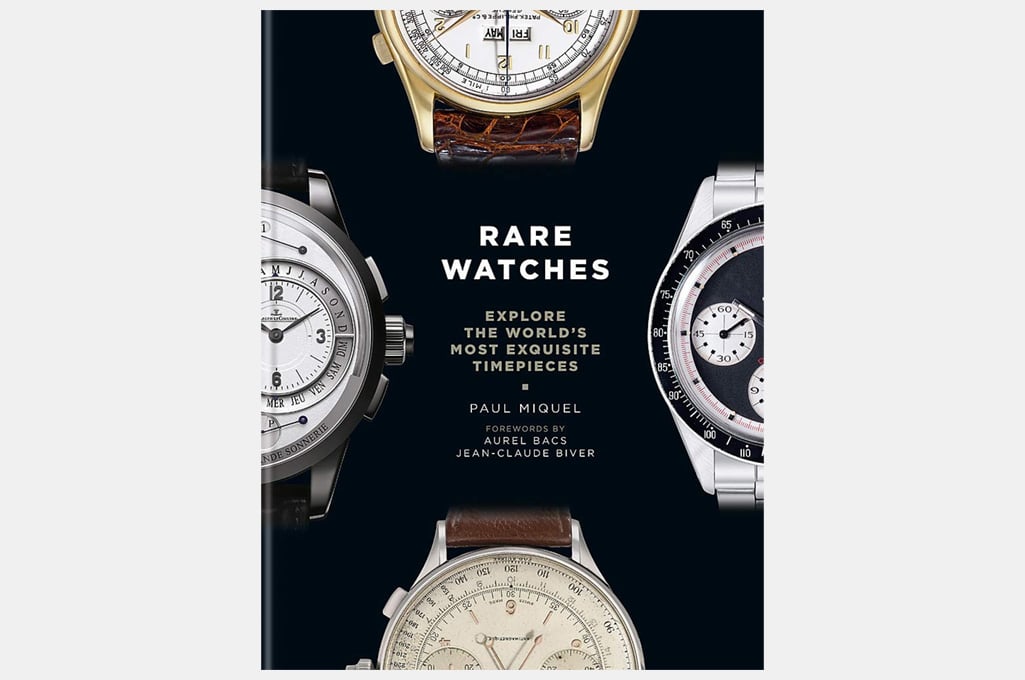 Rare Watches: Explore the World's Most Exquisite Timepieces
In a way Rare Watches is a map for hidden treasure. A round-up of over fifty outrageously uncommon and unusual designs, this book truly invites you to Explore the World's Most Exquisite Timepieces. Included are several one-of-a-kind models, many having lived on the wrists of notable wearers, and highly-coveted limited editions. The best part is that this book is a collaboration with Christie's auction house, meaning it's packed with some of the most exceptional images that you won't even find in the depths of a Google image search.
Author: Paul Miquel
Pages: 240
Publication Date: September 17, 2019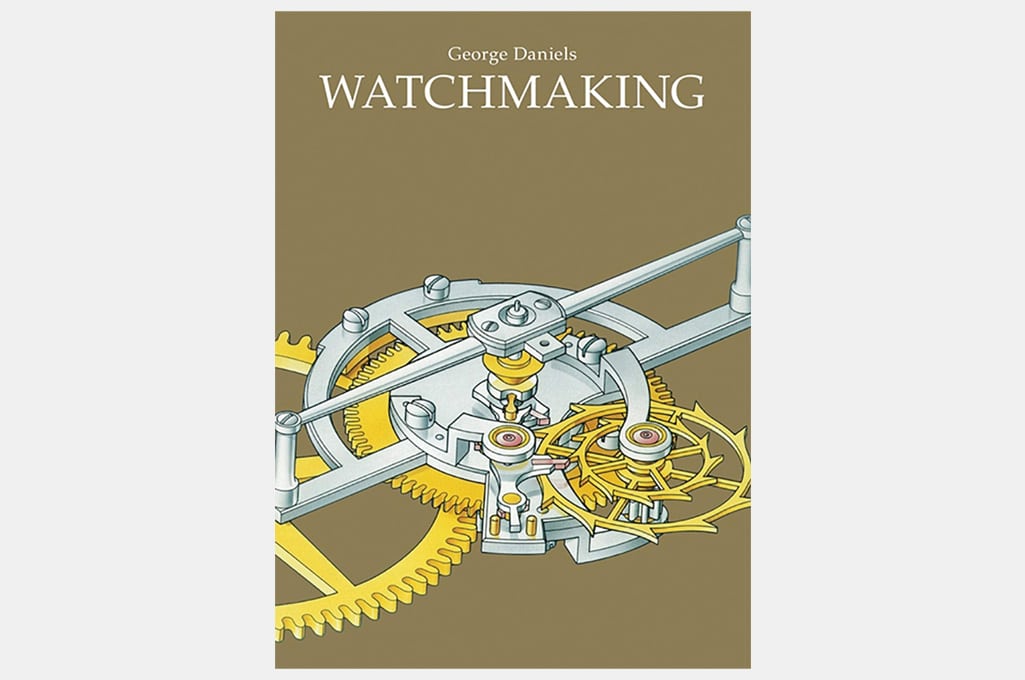 Watchmaking
Watchmaking by George Daniels is the tried-and-true handbook of horology. Daniels was an English watchmaker, hailed as one of the master horologists in luxury mechanicals. Not only is this precise step-by-step guide mercifully easy to follow, but it's a rare trouble-shooting resource in the age of mass production. Naturally, each hyper-specific step is illustrated to impressive detail. Watchmaking is an essential for horologists and collectors alike. After all, seeing the ins and outs of an art really helps you appreciate that contraption on your wrist.
Author: George Daniels
Pages: 462
Publication Date: May 3, 2011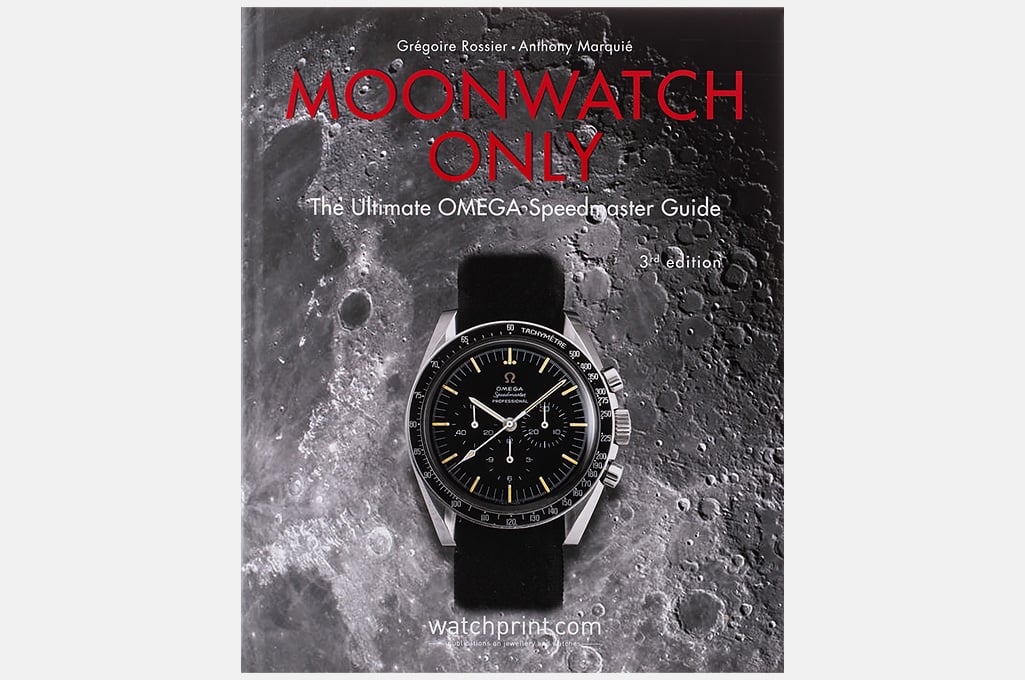 Moonwatch Only: The Ultimate Omega Speedmaster Guide
Few watches boast the history and well-deserved main character energy that the Speedy does. As such, Moonwatch Only: The Ultimate OMEGA Speedmaster Guide reads almost like an adventure story, one that takes you from the racetrack and into outer space.
A product of years-long research, this reference covers the Speedmaster's history from the beginning, long before NASA took it to the moon in 1965. It also goes into fun watch nerd territory, detailing each reference's specs and design notes, all accompanied with eye-catching images. There's even a 16-page gallery of astronauts sporting their Speedys, with QR codes that you can use to access even more content.
Authors: Gregoire Rossier, Anthony Marquie
Pages: 566
Publication Date: January 31, 2020
Disclosure: Clicking on these links and making a purchase may earn us a small referral fee, at no extra cost to you. Learn more here.
freestar.config.enabled_slots.push({ placementName: "gearmoose_leaderboard_btf", slotId: "gearmoose_leaderboard_btf" });