16 Whiskies You Should Try Now
Particularly in the winter months, there's one seasonal warmer we recommend nearly above all others. While we certainly love a rich stout or porter, or even a finely crafted IPA, there's a time and a place to enjoy one of the best whiskies to drink now … and as luck would have it, that time and that place is … well, whenever happy hour starts for you today.
Whiskey has a history of both consistency and innovation, with distilleries sticking to both tried-and-true methods while continuing to innovate (witness partnerships between breweries and distilleries, for one). The best whiskies to drink right now all have at least one thing in common: You can enjoy them neat, you can enjoy them on the rocks, you can enjoy them in an Old Fashioned … you can enjoy them just about anywhere.
The best whiskies for the season (and the rest of the year) offer you as much versatility and enjoyment as your favorite pair of blue denim or your favorite chukka boots — and if you pick the right whiskey, there's more than a fair chance that it's been lovingly crafted by someone who's as obsessed with getting it right as you are. That sounds like a recipe for perfection to us. So, let's raise a glass and enjoy the best whiskies to drink right now … like, right this instant. Cheers.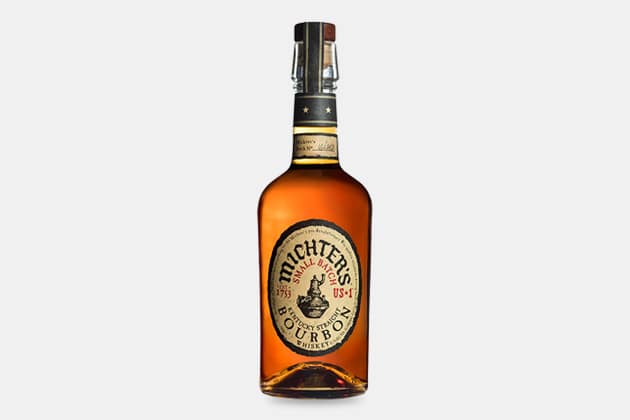 Michter's US-1 Kentucky Straight Bourbon
Michter's has the distinction of being America's first whiskey company, a really astounding achievement when you consider the lauded company dates all the way back to 1753. That expertise, heritage and lineage is distilled (pun intended) quite nicely into the premium Kentucky Straight Bourbon shown here, made in extremely small batches and limited quantities. The end result is a beautifully balanced whiskey that makes a particularly tasty Old Fashioned on a cold and stormy winter night. – Learn More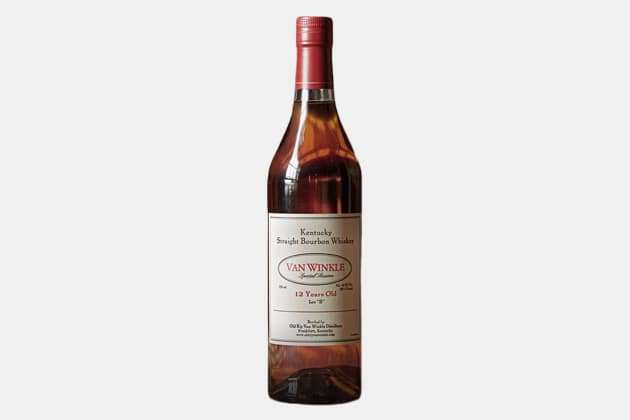 Pappy Van Winkle Special Reserve Whiskey
Often imitated, and never even close to being duplicated, Pappy Van Winkle's reputation precedes itself when it comes to exceedingly rare, exceedingly delicious whiskey. And although it's tough to pin down just one whiskey from this lauded, heritage distillery, it's worth trying to track down some Special Reserve from Pappy Van Winkle if you can. Aged for 12 years, it seems to hit the sweet spot when it comes to what whiskey drinkers love — not too strong, not too bold, not too sharp — in fact, it might just be the perfect whiskey. – Learn More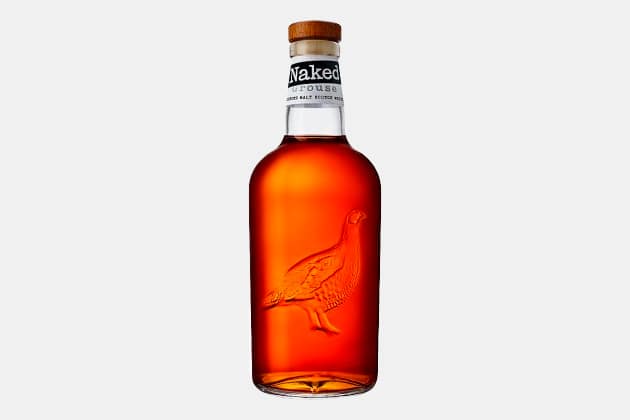 Naked Grouse Blended Scotch Whisky
Whiskey (also acceptable: "Whisky") in its purest form leaves nothing to the imagination, and it also leaves little room for error in terms of quality and craftsmanship. The Naked Grouse story is one of exploration and experimentation that's produced some mighty fine results — the company approached the production of its first whisky using first-fill sherry casks, all in pursuit of adding another dimension of robust flavor. It's a difference you can taste, and seeing as the brand continues to expand its presence in the States, you could just be the first to hop on board the bandwagon. – Learn More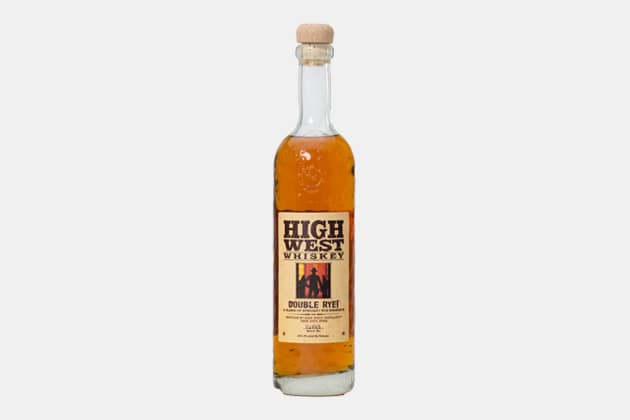 High West Double Rye Whiskey
Lauded across the country for its presence in what many know as a traditionally dry state, High West has certainly carved out its own niche with whiskey that packs a serious punch. The core line of four offerings pours something for everyone, from the Double Rye shown here — that'll give you flavors like cinnamon and honey — to Utah-only releases like its Barrel Select program. We'd recommend enjoying the Double Rye on the rocks in front of the fire as a snowstorm swirls around you. – Learn More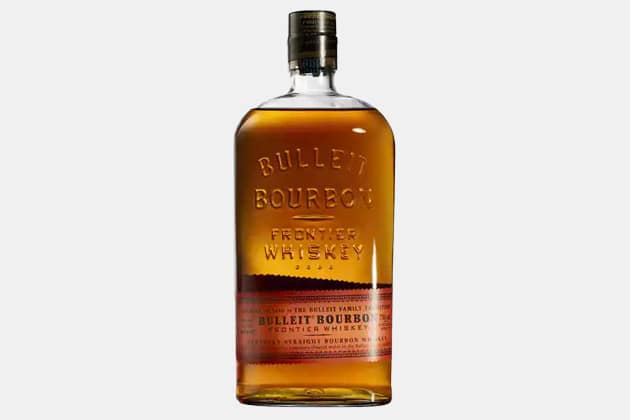 Bulleit Bourbon
Bulleit is a beloved classic found in bars across the country, and with good reason — it consistently delivers on the flavor you know and enjoy, with roots dating back more than 150 years. The distillery says it has a "bold, spicy character," and that makes it particularly well-suited for cocktails (although it's assuredly enjoyable on its own). It's the sort of whiskey your father or grandfather would have appreciated, right down to the engaging, visually interesting bottle design — it'll be a treasure to add to your bar cart, and then enjoy on many a cold winter evening. – Learn More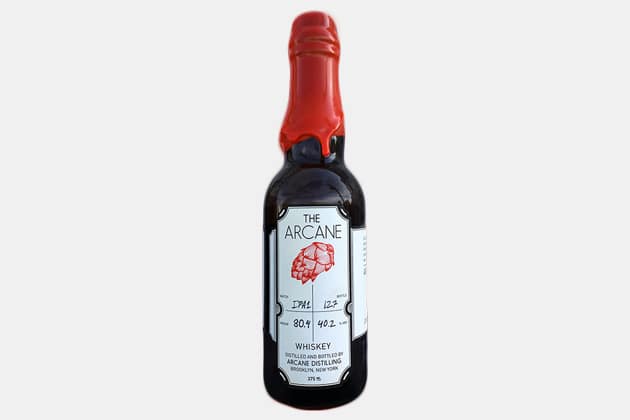 Arcane Distilling Beer Whiskey
Before you let the name fool you and confuse you, dig a little deeper into Arcane Distilling to find out what all the fuss is about (and if you enjoy your whiskey and live in Brooklyn, perhaps you're already well-versed in the distillery). As Arcane says, its beer whiskey represents "all of the flavors and expressions of beers, distilled into whiskey" — sounds pretty neat to us. They use beer in the process of making each whiskey, partnering with new and notable breweries in the NYC area, resulting in a new take on the blended whiskey that's absolutely delicious (there's no other way to put it). Oh, and if ever you visit Sunset Park in Brooklyn, well, keep an eye out for Arcane Distilling. – Learn More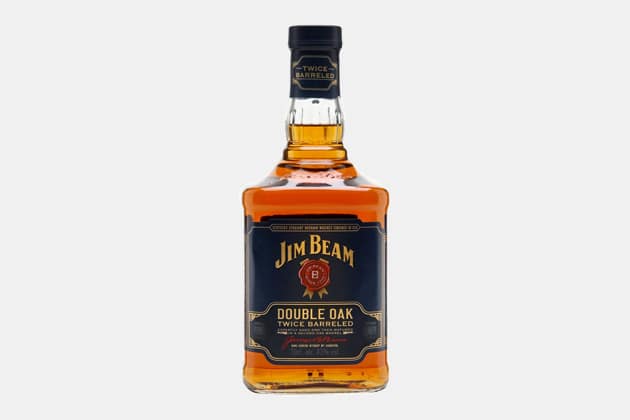 Jim Beam Double Oak Whiskey
No serious list of the best whiskey to buy now would be complete without a distillery that calls itself the world's no. 1 whiskey — while it's not for everyone, it's hard to argue with the ubiquity and versatility of Jim Beam. That includes iterations of its whiskey behind its classic Kentucky bourbon, such as Jim Beam Double Oak Whiskey. Using newly charred American White Oak barrels — twice over — separates it apart from other whiskies on the market. It's a fine addition to our list of the best whiskies to drink right now, and if you don't agree, well, it's time to add it to your bar cart (we think). – Learn More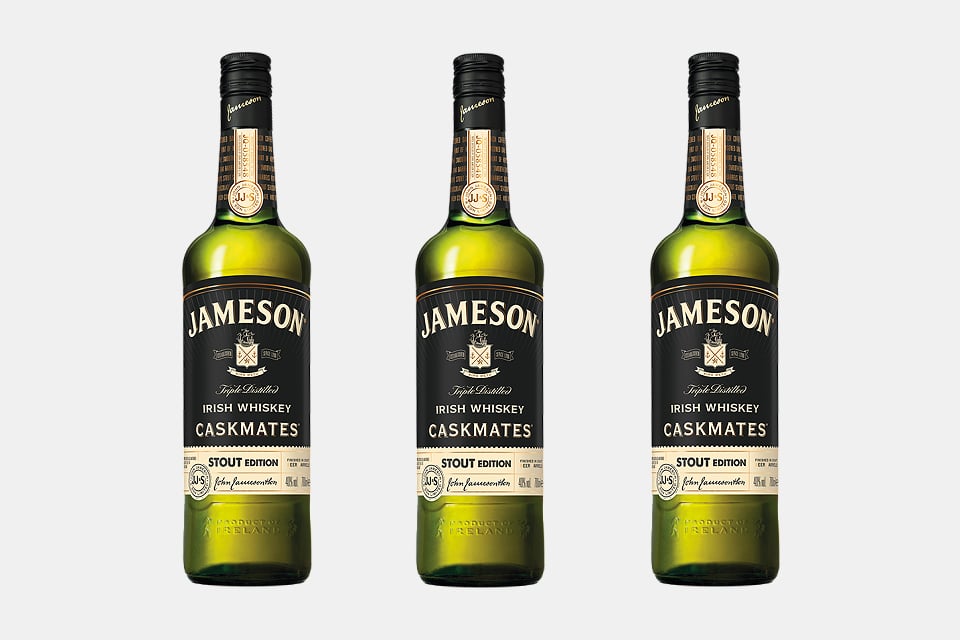 Jameson Caskmates Stout Edition
We'd previously mentioned that even companies that are global names have been focused on both innovation and consistency in whiskey — there might not be a better example of this than the Jameson Caskmates series, featuring unique offerings like the Caskmates Stout Edition. The use of Irish craft beer barrels results in a wonderful, triple-distilled whiskey that takes on all the character of beer, with the trademark taste and finish of a fine whiskey. In fact, some of the best whiskey in the world, we might add. – Learn More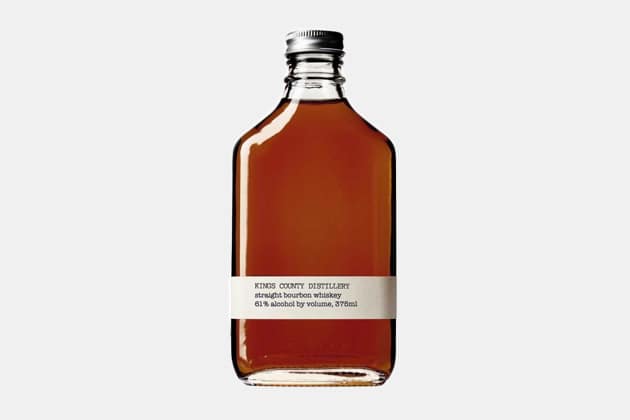 Kings County Distillery Straight Bourbon
If you hadn't caught on previously, the Brooklyn distilling scene is thriving in unexpected ways that speak to the diversity of the city's beverage offerings — take Kings County Distillery, for one. Since opening in 2010, the distillery has made its mark filling in the (arguably) underserved whiskey scene in the city — now, that's hardly the case, as distilleries continue to flourish. That's the case with flagship products like its Straight Bourbon, made with unique ingredients like New York corn. It doesn't hurt that the packaging is all old-school cool — this bottle will taste delicious and look great on your beverage cart. – Learn More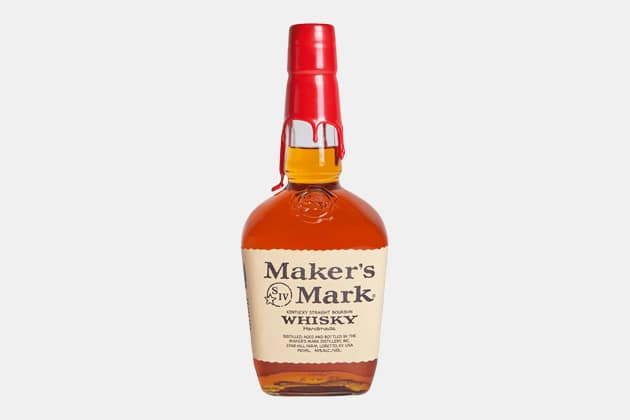 Maker's Mark Bourbon
As well-known for its distinctive red-topped cap as its distinctive flavor (and longevity as a distillery), Maker's Mark hasn't so much reinvented itself as it's found a new way to talk about its tasty, highly agreeable whisky. This is a distillery that's stood the test of time, and that's all thanks to the bold character of its product. The difference comes down to the use of soft winter red winter wheat, a departure from rye used in other varieties of whiskey. We can't argue with the final product, and we know plenty of fans of the brand would agree. – Learn More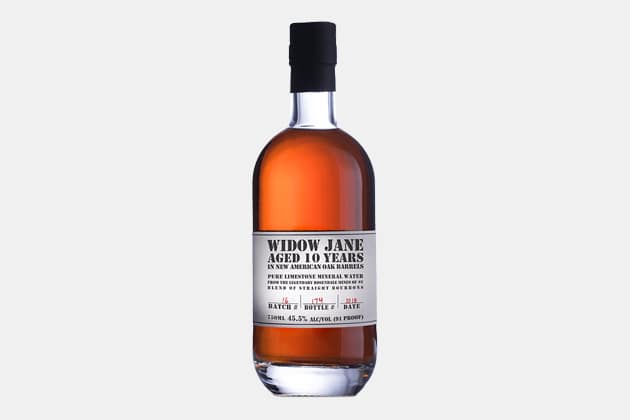 Widow Jane 10-Year Bourbon Whiskey
Continue your journey through the fast-expanding world of New York whiskey, and head out to the (relatively) old-school waterfront area of Red Hook. Still a hidden gem in Brooklyn most of the time, Red Hook is the perfect spot for Widow Jane to offer up its striking take on bourbon whiskey. It's got all the chops you need from a bourbon — for one, it's made in small five-barrel batches for exacting attention to detail. Note the charred oak finish and the delicious cinnamon and nutmeg aroma — this sounds like a whiskey that's worth the trip out to Brooklyn. – Learn More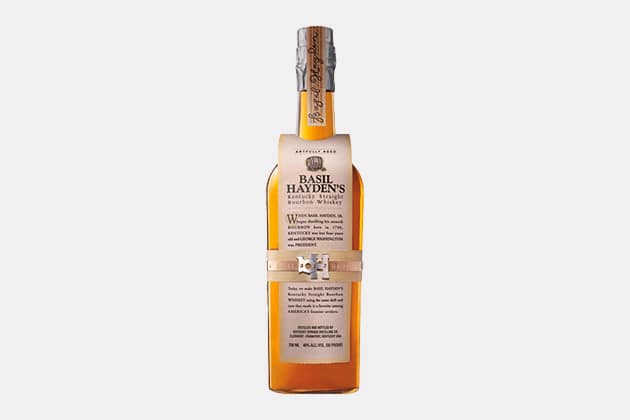 Basil Hayden's Bourbon Whiskey
We'll step back out into the mainstream now for a whiskey that can be somewhat overlooked when building out a home bar offering. Basil Hayden's offers up a lighter interpretation when it comes to whiskey, producing a light-bodied offering that even manages to give off a subtle aroma of tea — this is a tried-and-true option you should feel confident in offering to guests as part of a well-stocked bar cart (and if you don't have a bar cart? Work on that right now). – Learn More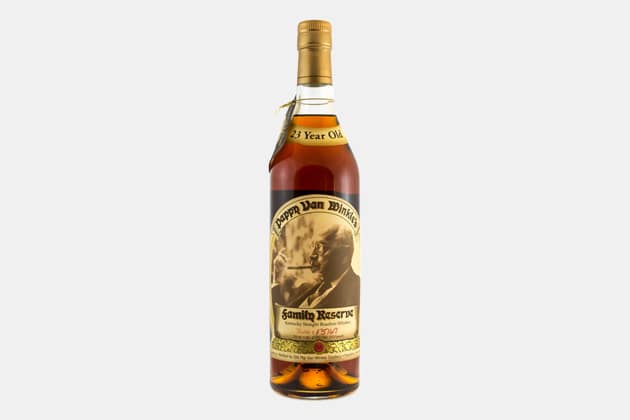 Pappy Van Winkle 23-Year Reserve Whiskey
Yes, we're dialing up Pappy Van Winkle again for another whiskey on our list of the best whiskies, and it's certainly with good reason — for starters, it's Pappy Van Winkle we're talking about here. The distillery can do almost no wrong in our book (ask the legions of Pappy fans out there — we be they'll agree). It's the three extra years of aging — done in select barrels — that gives this untouchable whiskey its unique character and flavor. All that being said, well, we'd agree with Pappy Van Winkle and suggest you avoid adding ice or water when enjoying. – Learn More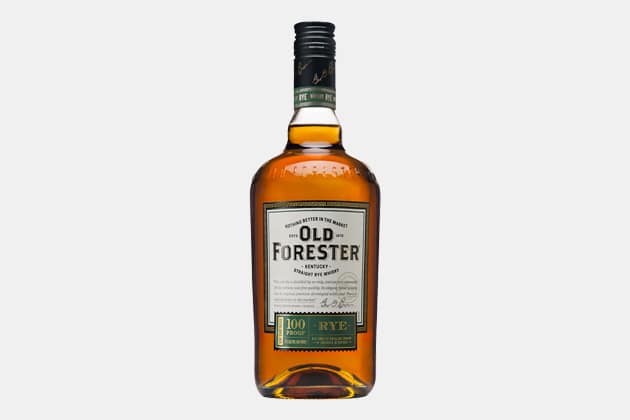 Old Forester Rye Whisky
Old Forester has long been ahead of the curve when it comes to making fine whisky — witness the distillery becoming the first to seal bourbon in a glass bottle for the first time in 1870. It's that same lineage that's carried right on through to the present, using time-honored techniques and traditions that result in one heck of a modern, drinkable product today, no matter the season. – Learn More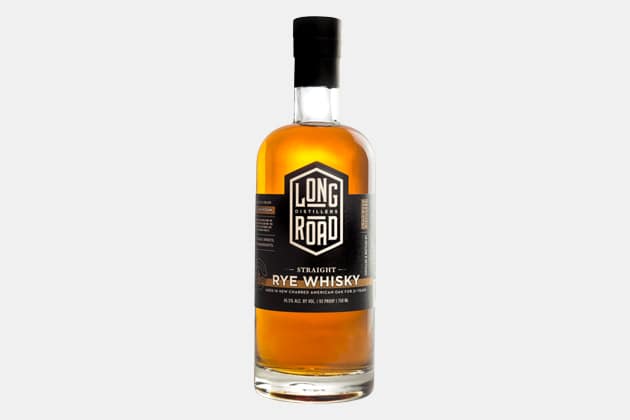 Long Road Distillers Straight Rye Whisky
Grand Rapids on Michigan's lovely West coast has long held a rightly deserved reputation and pedigree as "Beer City, U.S.A"' — seriously, you can't go a few blocks without running into a standout brewery. But Long Road Distillers has pleasantly been shaking things up these past few years, crafting spirits with pride, including this Straight Rye Whisky — made with local grain in small batches. This fine spirit fits with the rugged-refined aesthetic of Long Road as a whole, so it's worth making a stop there the next time you swing through Grand Rapids. – Learn More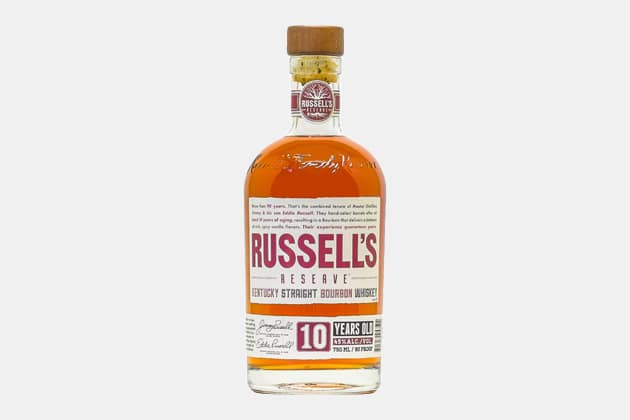 Russell's Reserve 10-Year Bourbon
Even the giants of the industry are turning their attention toward making whiskey for a more selective drinker — that's where Russell's Reserve 10-Year Bourbon comes into play. If you favor spicy vanilla flavor and a finish that continues to evolve, Russell's Reserve is but one whiskey you should consider trying out, or even just buying to add to your rotation. We can't argue with more than 90 years of distilling experience. – Learn More
Disclosure: Clicking on these links and making a purchase may earn us a small referral fee, at no extra cost to you. Learn more here.
freestar.config.enabled_slots.push({ placementName: "gearmoose_leaderboard_btf", slotId: "gearmoose_leaderboard_btf" });