15 Blacked-Out EDC Essentials
When you're aspiring to the life of an everyday carry ninja, there's no substitute for black. It's the color of night. Of mystery. Of sophistication. And it has a way of making any guy look just a little bit better, owing in part to how easy it is to pair your outfits when they're primarily black.
So consider this guide to 15 blacked-out EDC essentials your one-way ticket to becoming a man of intrigue. We cover one of everything you might want to have on your person each day, from slick folding knives to wallets, watches, sunglasses, a flask, and more.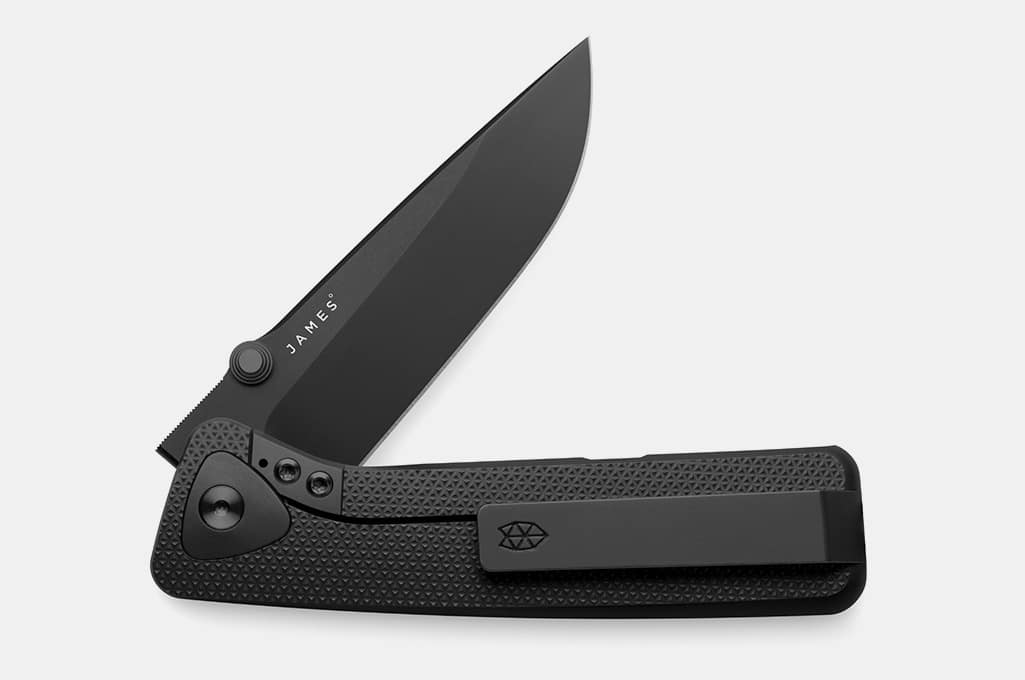 The James Brand Barnes Knife
The James Brand has a whole range of knives that you're going to want in your pockets—but their Barnes Knife might be their most technologically advanced one to date. Its skeleton is made from a single piece of titanium, giving it an outstanding combination of durability and lightweight performance. Pair that with an M390 stainless steel blade, stainless steel pivot with ceramic bearings, and solid titanium frame lock, and you get a knife that's as beautiful as it is functional. While far from being cheap, this knife is a top of the line addition to any blacked-out EDC setup.
Filson Leather Card Case
Full-sized wallets are old hat at this point, replaced by a new generation of minimalist wallets and card holders that promise to keep your pockets from ballooning up George Costanza style. Among this new wave of card and cash carrying devices, Filson's Leather Card Case really stands out with its striking appearance and super high quality construction. That comes courtesy of the legendary Chromexcel leather from Horween Leather Company—an extra durable tanned leather that only looks better and better as it breaks in. Four pockets gives you just enough space to carry your essentials, and helps this card case to fit nicely in any pocket you have available.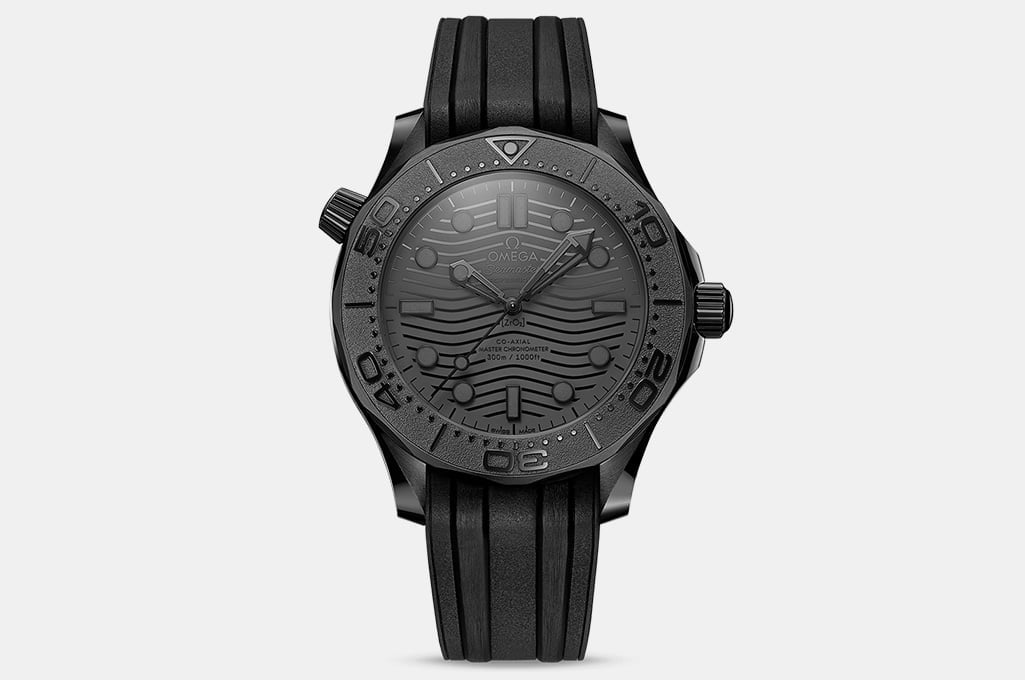 Omega Seamaster Diver 300 Black on Black Watch
Omega's Seamaster is about as iconic as a dive watch can get, with its first models designed to imitate the waterproof wrist watches of British soldiers in World War II. Now over 70 years later, Omega continues to reinvent its Seamaster—this time in a low profile black on black on black color scheme, complete with a black ceramic case and black rubber strap. True to its name and heritage, the Seamaster Diver 300 is waterproof to 1,000 feet; so aside from being an attractive accessory, it's fully capable of tagging along for your most daring missions and adventures.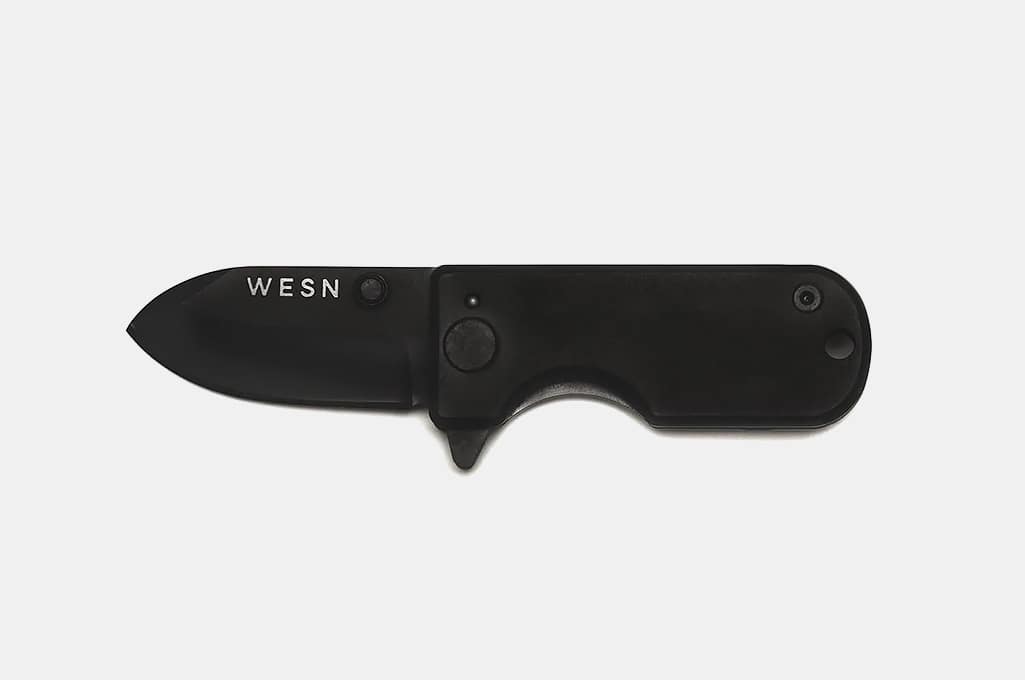 Wesn Microblade
No everyday carry setup is complete without a pocket knife of some sort or another. But how much knife do you really need? For casual carry in an urban setting, a full-sized folding knife might look out of place. Instead, consider packing one of WESN's Microblades. With a closed length of just 2.25 inches (3.75 inches fully deployed), it's a covert and convenient way to carry a blade for opening packages or making quick cuts in the wild. The knife's chunky little blade is deployed by a prominent and satisfying to use flipper, and it remains WESN's most popular knife for that very reason.
The James Brand Mehlville Carabiner
Are you still carrying your keys around on a plain old keyring? If so, it's definitely past time to upgrade to a carabiner. Specifically, The James Brand's Mehlville Carabiner. Taking design cues from the climbing world, this indispensable EDC accessory will do more than carry your keys—it will also act as a bottle opener in a pinch. A spring-loaded latch makes for secure storage and quick access alike, and the lightweight but durable machined aluminum construction means you'll have this as part of your EDC setup for years to come.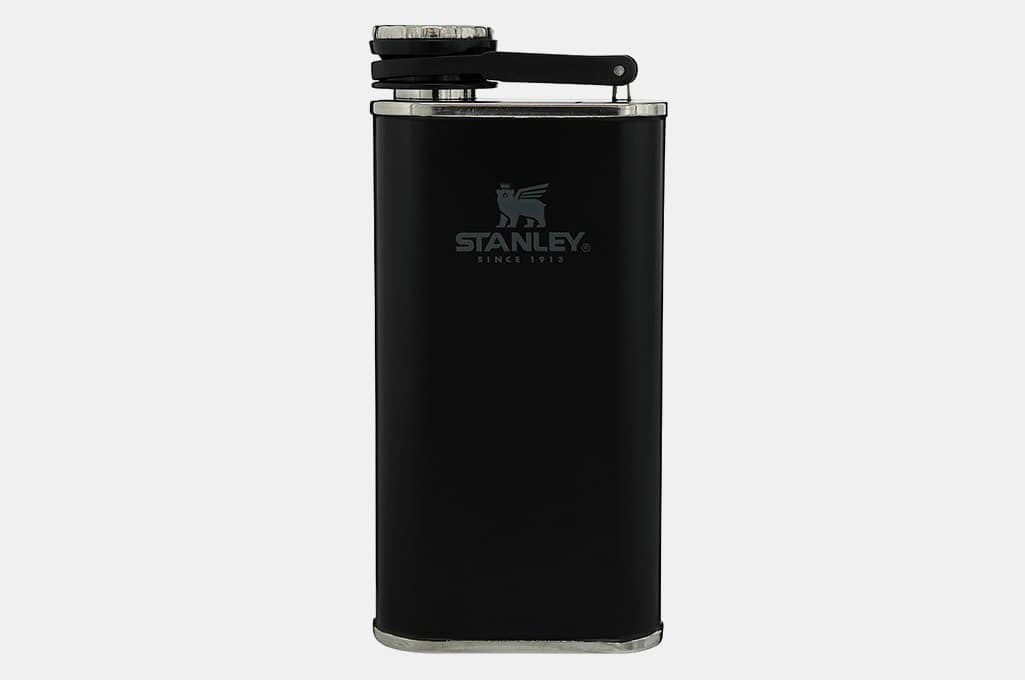 Stanley Classic Easy Fill Wide Mouth Flask
There's rarely a wrong time in the day to have a little nip of your favorite whiskey—and Stanley's Classic Easy Fill Wide Mouth Flask will always keep the aqua vitae within easy reach. Its retro look and slim silhouette will help you feel like you're a character straight out of the Mad Men era, and a full eight ounce capacity means there will even be enough to share with a friend or two. And unlike most other contemporary flasks, this one from Stanley is easy to fill (with no funnel required). Start packing a flask like this in your EDC setup, and you'll wonder how you ever went without one.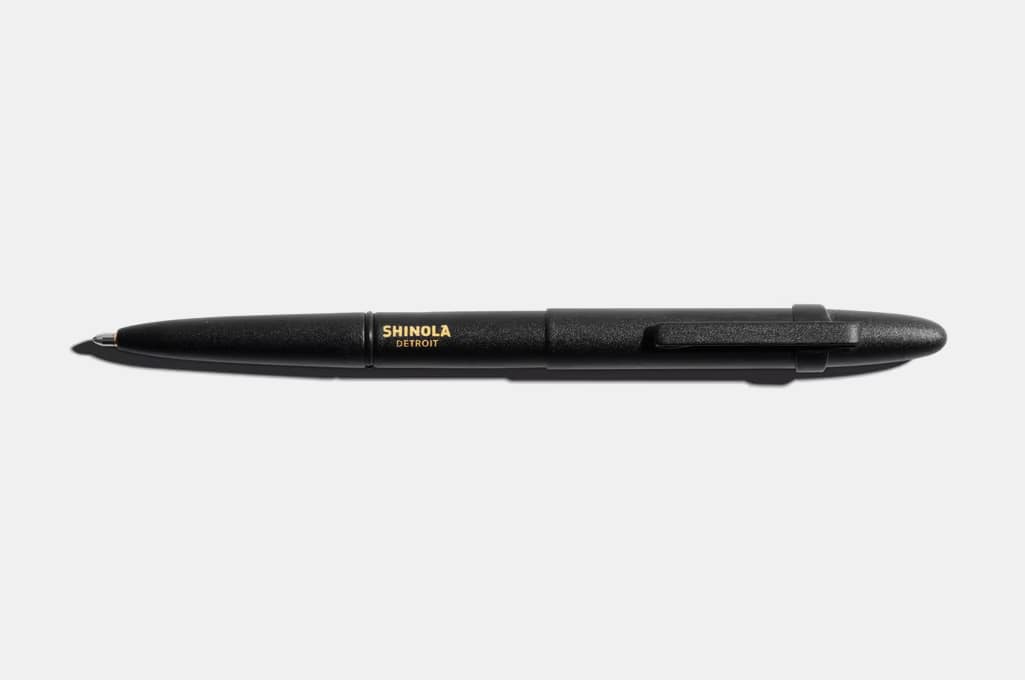 Shinola x Fisher Bullet Space Pen
No matter how many electronic note taking apps you collect, there's still no substitute for old fashioned pen and paper. Writing by hand has a way of focusing your thoughts on the matter at hand, allowing you to marshall more of your efforts and intensity into problem solving, brainstorming, and remembering the little details of everything you write. And the Shinola x Fisher Bullet Space Pen is an ideal writing companion in any conditions, from underwater to microgravity and beyond. Pair this with a solid notebook or journal and you'll always have your external brain close at hand.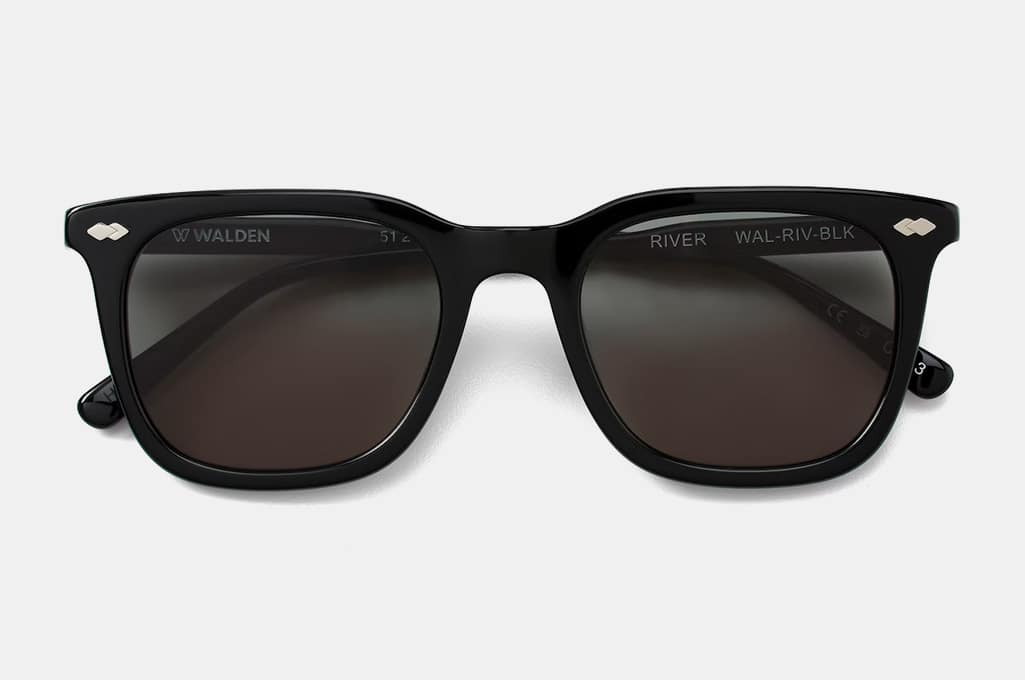 Walden River Sunglasses
Walden is a newcomer to Huckberry's lineup of house brands. And from the looks of it, these minimalist and sustainable sunglasses are going to be a big hit. A classic square shape is given a modern update with rounded corners, then finished with a double diamond rivet detailing at the temples for a touch of added style. For the price, these glasses are pretty amazing—especially when you consider that they're made in Italy from mostly recycled materials. Keep an eye on this brand, as they're likely to take off in popularity soon.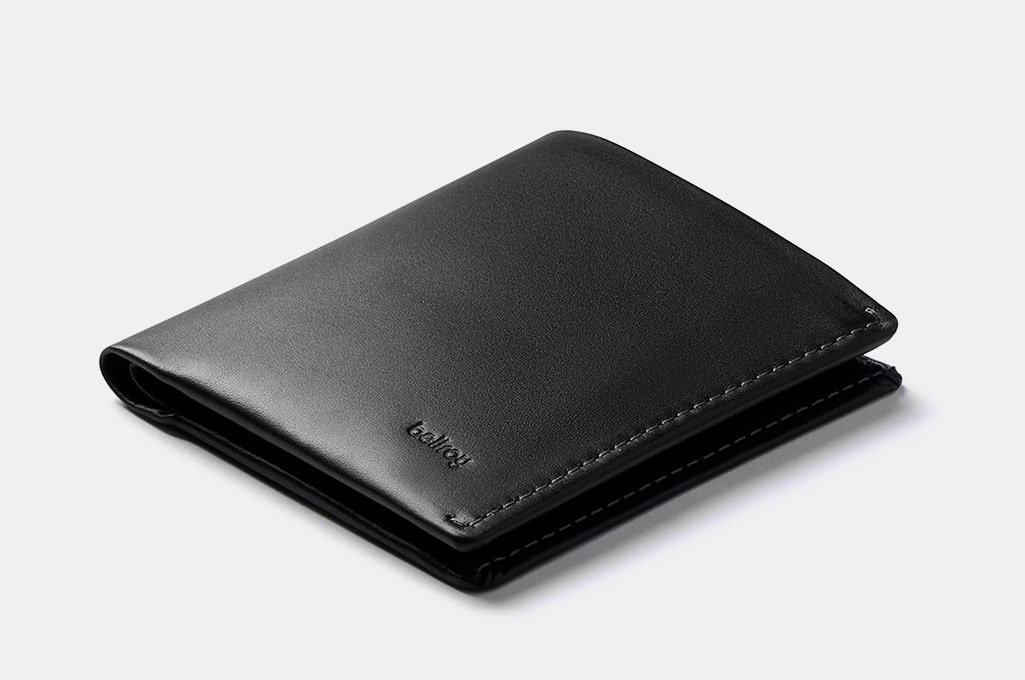 Bellroy Note Sleeve Wallet
Not as much of a fan of the hyper-slim, minimalist wallet design that's so popular today? Then you'll want to check out Bellroy's Note Sleeve Wallet. Even though its appearance is remarkably similar to a classic bifold wallet, this medium-sized wallet has an impressive array of functions and storage options. Quick access pull tab slots make it easy to access your cards in a flash, and a full-sized bill section is accompanied by a small coin pouch for maximum versatility. So while it's really quite slim, the Note Sleeve feels like a full-sized wallet thanks to its clever design and generous storage capacity.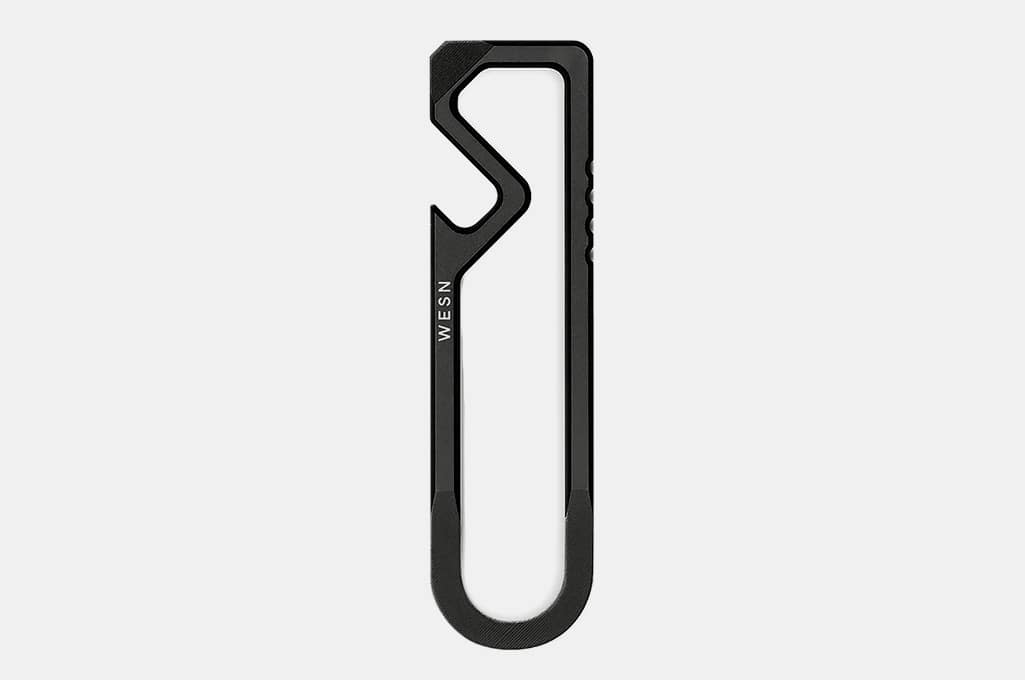 Wesn MT Multi-Tool
Following on the success of their Microblade (featured above), WESN soon embarked on an adventure to create their own pocket multi-tool. But rather than go for the maximum number of tools possible to cram into one product, WESN focused on creating a minimalist take on the multi-tool style that's easy to conceal in your pocket or EDC bag. Made from titanium in a shape that resembles your favorite carabiner, it's equipped with a bottle opener, pry bar, flat head screwdriver, and scraper—making it an ideal complement to everything that you shouldn't be doing with your favorite pocket knife.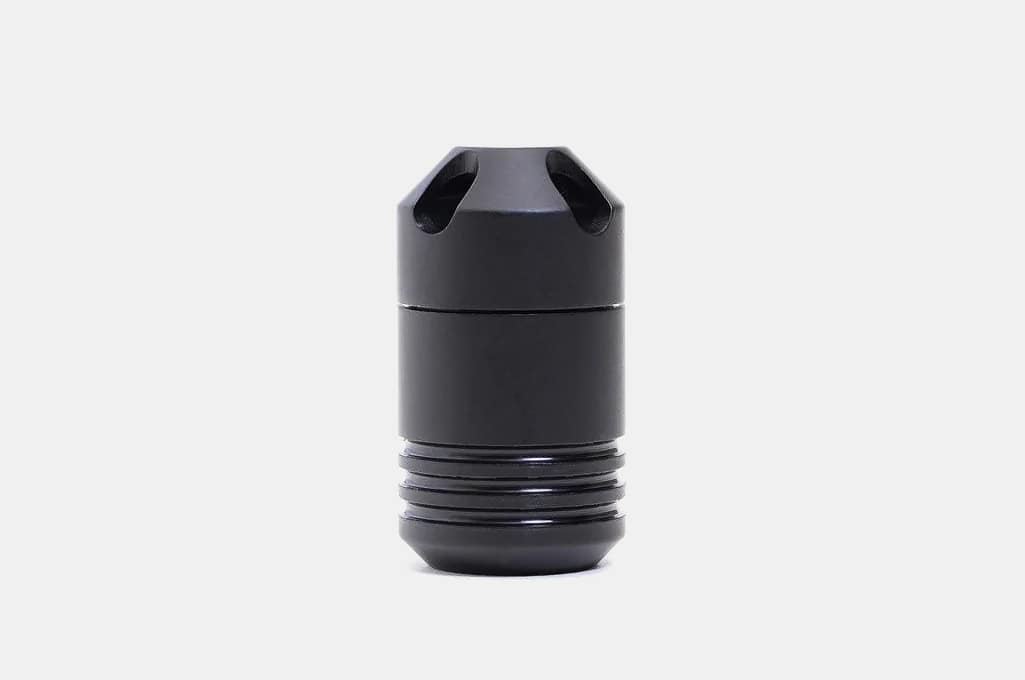 Dango Capsule
Choosing to black out your everyday carry setup guarantees an air of mystery and stealth. So why not match that with one of Dango's Capsules as a way to hide your most essential, valuable items? The machined aluminum body for this miniature storage device is protected by an O-ring at its screw down juncture, making it waterproof to at least 1000 feet. It's ideal for carrying medications, and can even be paired with a jet black paracord to make it easier to add to your keyring or carabiner.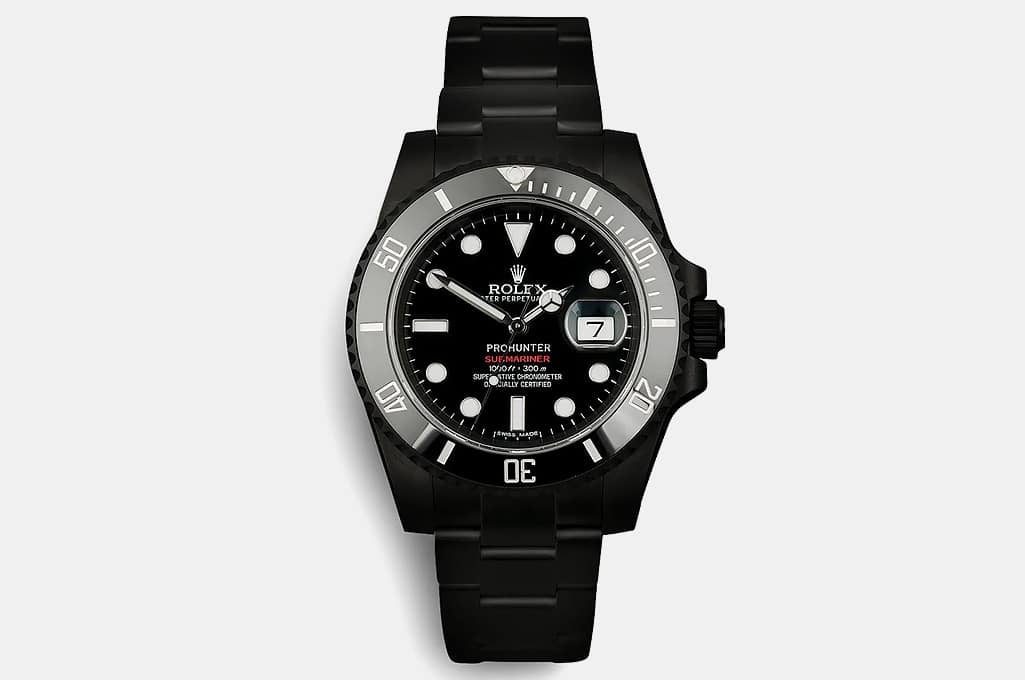 Pro Hunter Rolex Submariner Stealth Watch
Rolex: The name is practically synonymous with luxury watches. But outside of their glitz and glamorous timepieces, Rolex really knows how to make an ultra-functional dive watch, too. That's the purpose behind their Submariner Watch—now in a Stealth edition that leverages the all-black aesthetic to maximum effect. In addition to its black dial, black strap, and matte black diamond-like coating, the Submariner Stealth is given an extra anti-reflective coating for a truly blacked-out look and feel. But it's limited to just 100 pieces, so snatch one of these up quick if you want to own a piece of timekeeping history.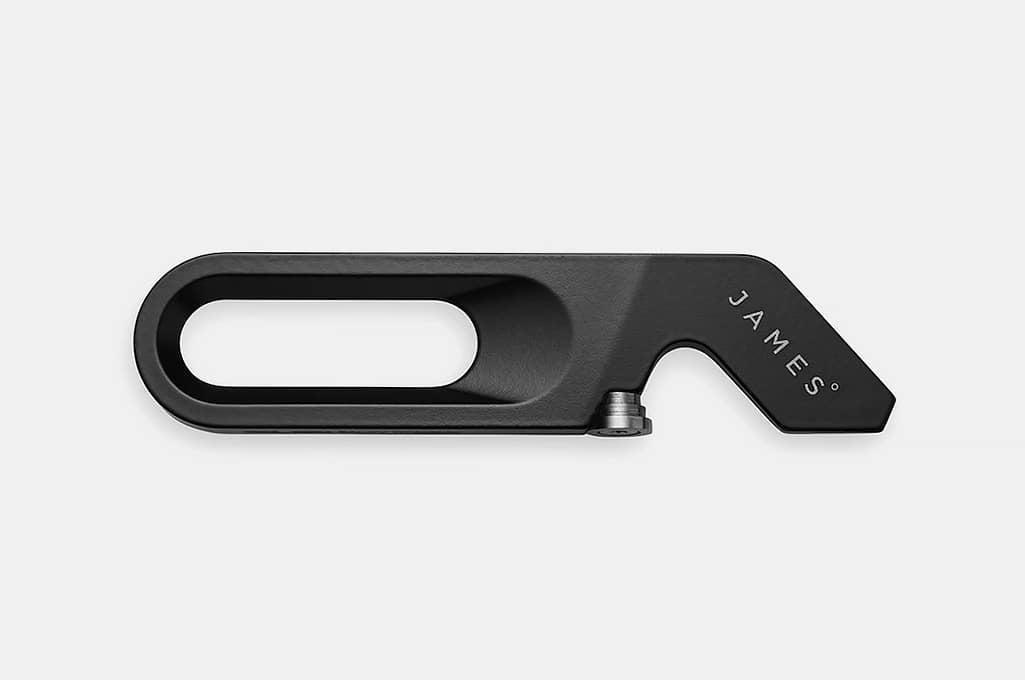 The James Brand Halifax Multi-Tool
The James Brand says it best about their Halifax Multi-Tool: "Minimal footprint, multi-purpose." Instead of trying to go for every possible tool they could fit into a single item, The James Brand focused on complementing the functions that their knives shouldn't be used for—namely screwdriver, bottle opener, and pry bar. It's a remarkably sleek and slim tool, and at under three inches in length it's easy to attach to just about any part of your everyday carry gear setup.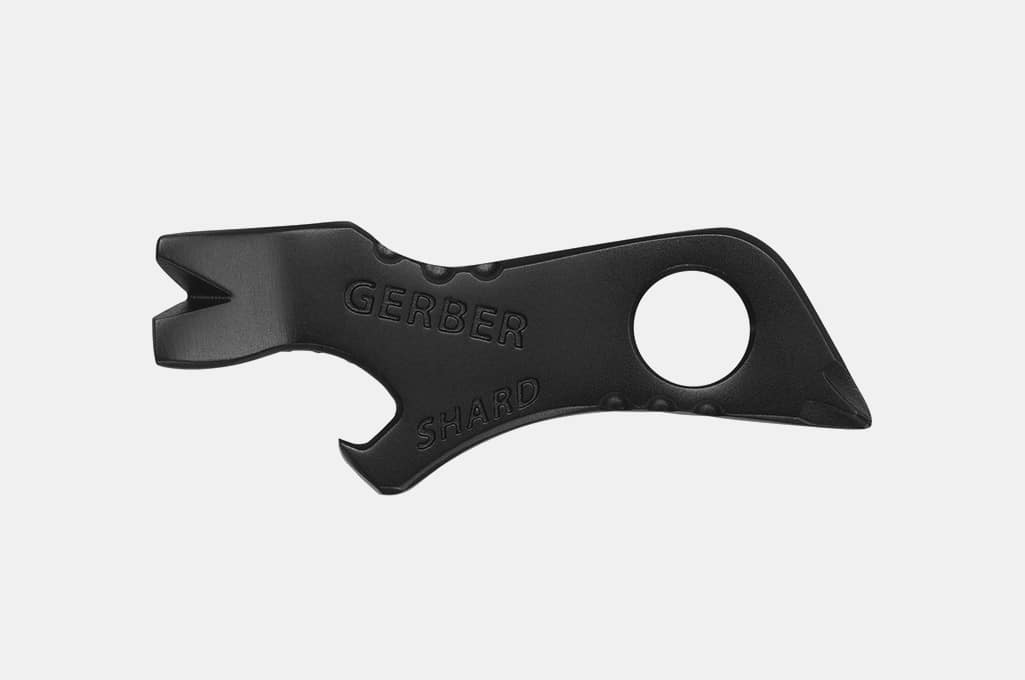 Gerber Shard Keychain Tool
Pry bar. Small flathead screwdriver. Large flathead screwdriver. Wire stripper puller. Bottle opener. Cross driver. Lanyard hole. That's seven tools packed into one tiny package—at an even tinier price. At just one dollar per tool function, Gerber's Shard Keychain Tool is about as cost effective as you can get. And thanks to its titanium nitride coating, it's an inexpensive addition to any guy's blacked-out EDC setup.
Benchmade Claymore Knife
Benchmade's original Claymore Knife turned heads in the blade enthusiast community, thanks to its super smooth push-button deployment and fair pricing. Now, they've released a new take on the classic—the 9070BK Claymore, a blacked-out version with a plain edge (rather than a serrated one). It's easily one of the coolest EDC knives you can add to your setup, so long as it's legal to carry one of these assisted-opening knives in your state (rules vary state to state).
Disclosure: Clicking on these links and making a purchase may earn us a small referral fee, at no extra cost to you. Learn more here.
freestar.config.enabled_slots.push({ placementName: "gearmoose_leaderboard_btf", slotId: "gearmoose_leaderboard_btf" });