There may come a time when you're rummaging in your closet for that perfect suit jacket, or a new blazer, and you might realize … "Wait … I don't have either of those." You might then also realize that no one has ever really schooled you on the differences between a blazer and a suit jacket. That's where Style 101 comes in.
Tailored essentials are a must for every guy, even if you don't find all that much reason to wear a jacket on the daily. Trust us: There will come a time when you need a stylish new blazer, or a stylish suit and suit jacket — and then, you'll thank us. Wedding season is nearly upon us, and that next big presentation is on the way.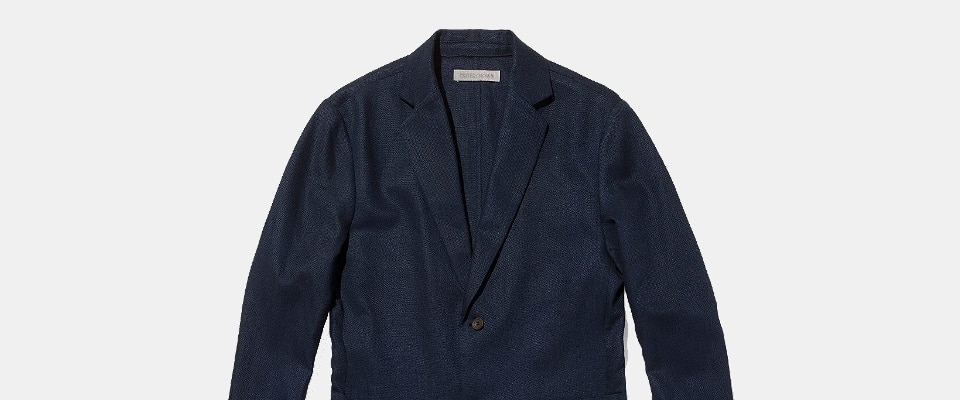 Blazer
Blazers are inherently casual by nature, and can be worn on their own paired up with like-minded separates (think tan or grey chinos), whereas a suit jacket is the top half of, well, a suit. A blazer is a bona fide, timeless, tried-and-true men's style staple, typically made of more hard-wearing fabrics like cotton or linen — as opposed to a suit jacket, which is often made from what you might call dressier fabrics, typically with some sheen or luster (think higher-quality, tightly fabricated wool or cotton). Blazers themselves also have sportier origins, as the original blazers were worn by English rowing club members — it's a casual distinction that still endures today.
Our Pick:
– Outerknown Ambassador Blazer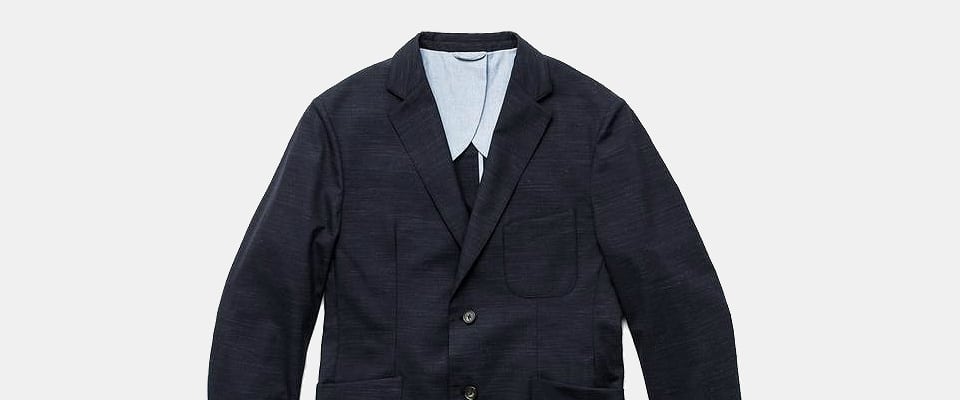 Suit Jacket
The suit is the dressiest of what you might call daily menswear staples — it's worn by businessmen, finance titans, CEOs, creative directors, accountants, writers (some of the time) … you name it, someone you know is wearing a suit to work today. The blazer is more suited for business casual offices and style situations, given that it can be dressed up (say, with tan chinos and a crisp white dress shirt) or worn in a more laidback way (a la with a blue Oxford shirt and inky blue dark denim).
Suit jackets also typically feature thicker lining and shoulder padding — much more slimmed down in recent years — than more casual blazers. Some of our favorite blazers are made of cotton and are unlined, all the better to be worn atop a T-shirt during spring or summer.
Our Pick:
– Taylor Stitch Telegraph Jacket
In a nutshell: You'll want to wear your casual, unlined cotton blazer with everything aside from sweats or shorts, but you'll want to wear your suit jacket as part of a full suit (or perhaps as a separate with dressy black chinos — but that's another conversation for another time). These days, plenty of things about your style can be customized, but you've got to start with the basics first — that's Style 101 for you.