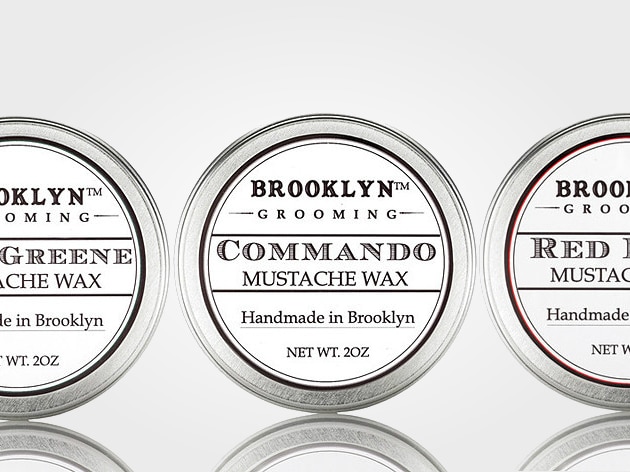 Brooklyn Grooming is a one stop shop for all of your grooming needs, especially if you're looking to spiff up your awesome mustache. Handmade in Brooklyn, their line of Mustache Waxes ($22) are as unique as they are all-natural. Instead of synthetic ingredients, they instead infuse their waxes with organic oils and butters such as Castor oil, Shea butter, Beeswax, vitamin e, juniper, rosemary, bergamot, lavender, and carnuba wax among others.
Their collection of Mustache Waxes includes the freshly-scented Fort Greene Wax, the Red Hook Wax that delivers hints of Bay Rum and citrus, the Cedarwood-scented Williamsburg mustache wax, and of course their unscented brand, the Commando Wax. Check out their site here to stock up and get your 'stache looking respectable again.
Disclosure: Clicking on these links and making a purchase may earn us a small referral fee, at no extra cost to you. Learn more here.