You go to the trouble of streamlining what you carry around all day — but then you end up with a dead phone because you don't want to lug around a giant and ungainly charging brick. This sleek charging bank from Courant is called, simply enough, Carry and it is anything but ungainly. About the size and shape of an actual smartphone, the Carry has a handsome exterior made from pebbled Italian leather and matte black aluminum. Inside, there's enough juice in the battery to fully charge a smartphone (pretty much any smartphone, from Samsung to Apple to Blackberry and more) not once, but twice.
Carry is Qi-certified for fast wireless charging, but will also charge with a cable if needed. And if you already use a wireless charging base at home, Carry can be stacked, sitting between your phone and base, to wirelessly charge everything all at once. Since it can charge through cases up to 3 mm thick, you can leave your phone case right where it belongs as you charge your phone wherever you happen to be.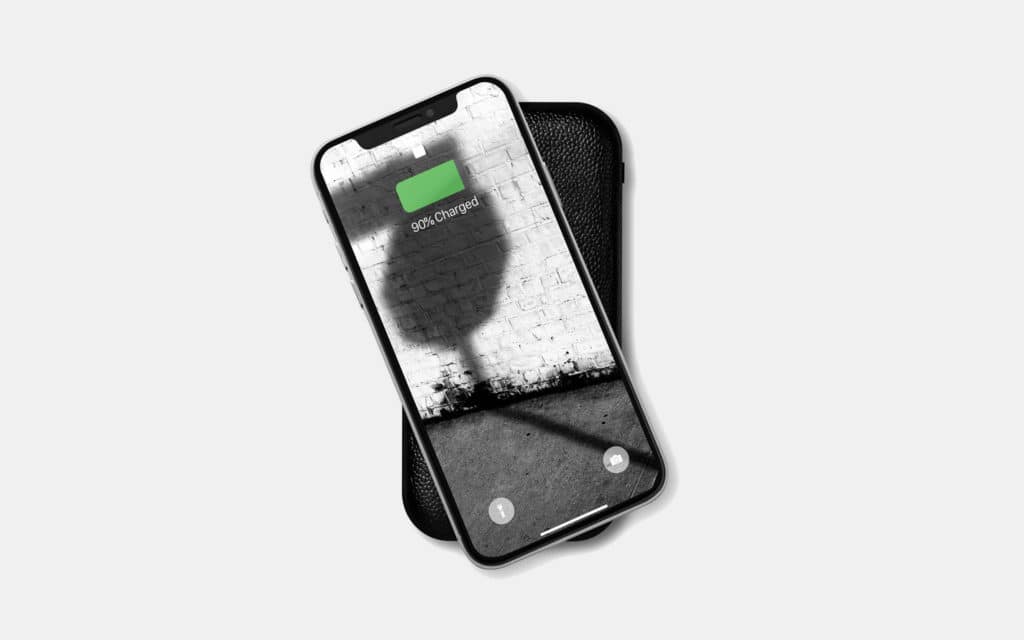 Disclosure: Clicking on these links and making a purchase may earn us a small referral fee, at no extra cost to you. Learn more here.