Whether its realized or not, every person has a set of everyday carry gear that goes with them whenever they leave the house. To forget it would leave us unprepared and vulnerable for whatever obstacles the day may bring. Typical EDC essentials may include a wallet, money clip, an EDC pen, a pocket notebook, or an assortment of keychain tools.
While gear can be somewhat expensive, building your first respectable EDC kit or overhauling your current one shouldn't break the bank. For those on a tighter budget, here are 12 proven EDC essentials for under $10.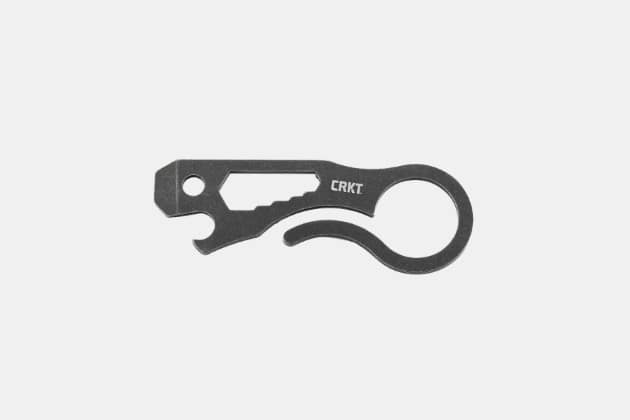 CRKT Viva Multi-Tool
Built from stonewashed 3cr13 stainless steel, the Viva Multi-Tool measures in at only 4 inches and features an assortment of built-in tools including a flathead screwdriver that doubles as a pry bar, 5 different sized hex wrenches, and a bottle opener. – Buy It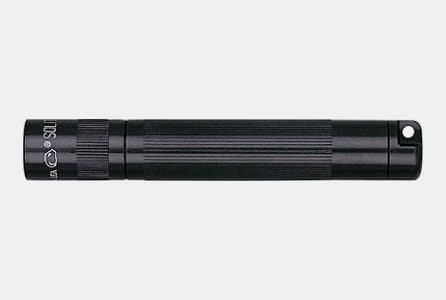 Maglite Solitaire Flashlight
Maglite's Solitaire flashlight is a miniature version of the original used by security guards and police officers everywhere throughout the 80's and 90's. This pocket-sized LED light features a water and shock-resistant aluminum construction along with 3 different light beams controlled by twisting the flashlight's head. – Buy It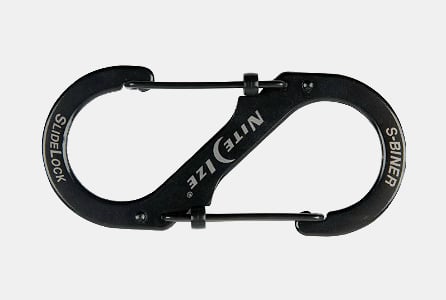 Nite Ize S-Biner
A carabiner is the foundation of a thorough everyday carry ensemble. It provides a place to hold the keychain flashlight or multi-tool of your choice as well a way to attach it all to your belt or pants. Affordable but not cheap, the Nite Ize S-Biner is crafted from stainless steel and features dual wire gate closures that can be independently locked. – Buy It
FireStash Keychain Lighter
Housed inside of a waterproof chrome canister, this key-sized EDC lighter is compatible with standard lighter fuel and attaches to your keyring via a 20mm split ring so that its always at the ready to pull fire starting duties. – Buy It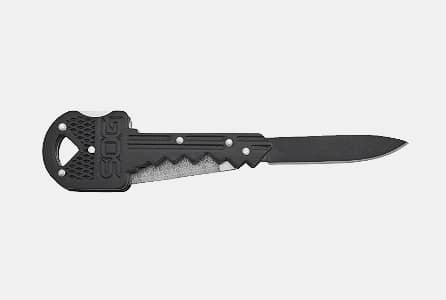 SOG Key Knife
Shaped like a standard house key, the SOG Key Knife blends in seamlessly with the rest of your keychain and features and integrated folding drop point stainless steel blade perfect for everyday cutting tasks such as opening boxes, opening letters, or removing the latest splinter from your finger. Available with or without an integrated nail file. – Buy It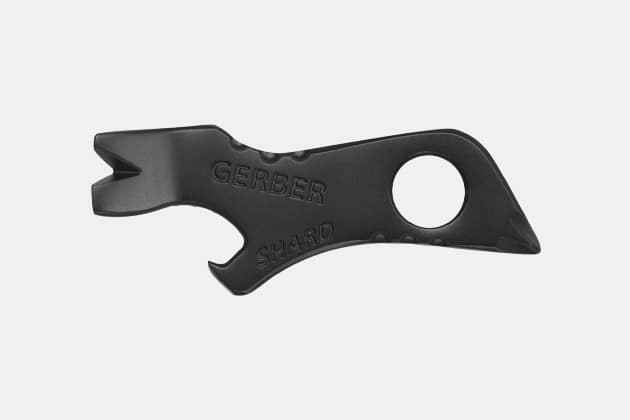 Gerber Shard Keychain Tool
What the Gerber Shard Keychain Tool lacks in size, it more than makes up for in pure functionality. This keychain-friendly multi-tool is crafted from a single piece of titanium nitride-coated stainless steel and features two flathead screwdrivers, a cross driver, a pry bar, wire strippers, and a bottle opener. –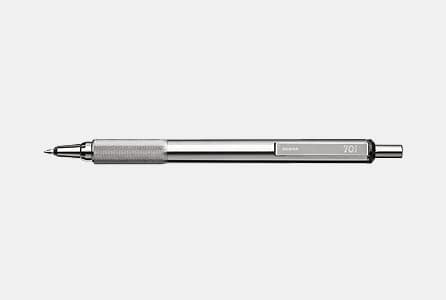 Zebra F-701 Pen
This stainless steel pen by Zebra has been a staple in EDC kits for many years. It features a minimalist all-metal design, a knurled grip, an integrated pocket clip, and a retractable tip. Buy it once and it will last for decades. – Buy It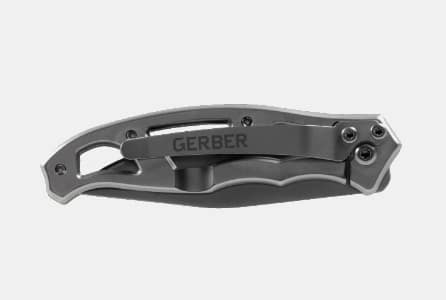 Gerber Paraframe Mini Knife
At only 6 inches long when opened, Gerber's Paraframe Mini is smaller than your average EDC knife. But it's pocket-friendly size, affordable price, and stainless steel frame-lock design make it a great pocket knife for starting an EDC kit with. – Buy It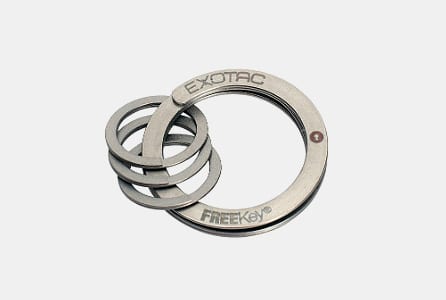 Exotac FreeKey System
Gone are the days of breaking your fingernails while trying to add gear to your keychain thanks to Exotac's FreeKey System. Made of stainless steel, the FreeKey allows you to easily and painlessly add and remove items from it via a simple pivot design. Included are three smaller rings for organizing your keys. – Buy It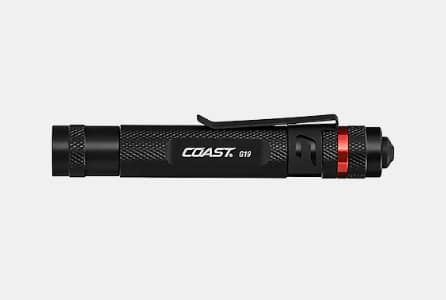 Coast G19 LED Flashlight
While its not quite bright enough to blind an attacker in close quarters combat, the pocket-sized Coast G19 Flashlight is nonetheless lightweight, weather and impact resistant, and won't cost you an arm and a leg to purchase. It also sports a low glare LED bulb which makes it ideal for close work in tight spots. **As of 3/21/2016, the Coast G19 Flashlight is now $11. – Buy It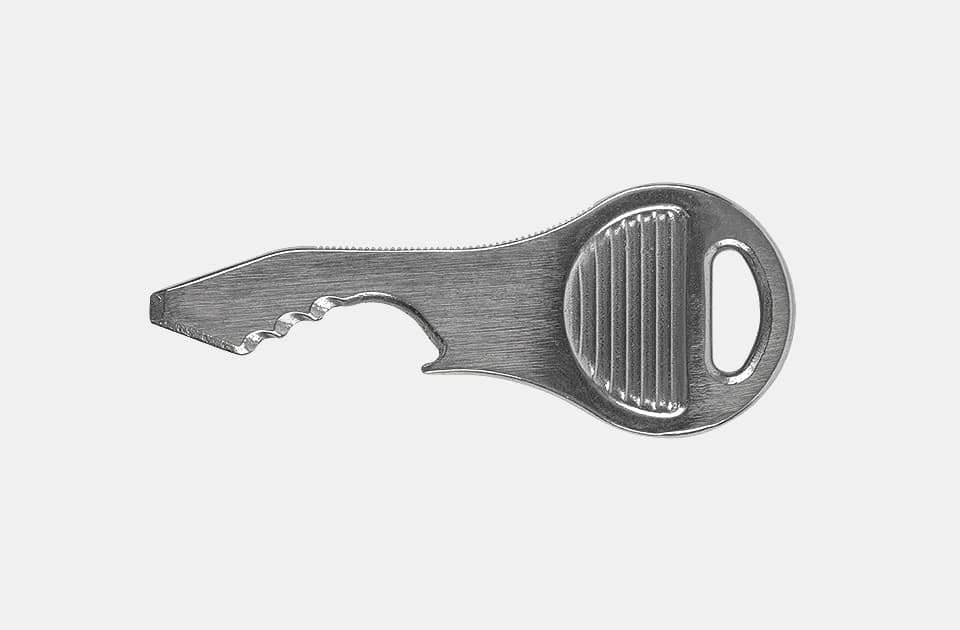 QuicKey
Roughly the same size as a house key, the Quickey is a pocket-sized multi-tool that will blend in seamlessly with your existing key ring setup while vastly improving the functionality of your everyday carry. Integrated into the stainless steel design is a built-in file, a bottle opener, a serrated edge, a scoring point, and a #2 flat head screwdriver. – Buy It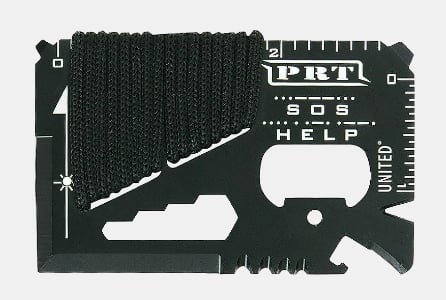 M48 Kommando Pocket Tool
The M48 Kommando Pocket Rescue Tool is cost-efficeint way to stay prepared for both everyday tasks and survival situations thanks to an array of built in tools which includes 4 different wire strippers, 4 ASE wrenches, a can opener, a bottle opener, a screwdriver, a knife blade, and an inclinometer. It also has a laser etched morse code cheat sheet for the words "Help" and "SOS" along with an emergency stash of nylon paracord. – Buy It
Disclosure: Clicking on these links and making a purchase may earn us a small referral fee, at no extra cost to you. Learn more here.
freestar.config.enabled_slots.push({ placementName: "gearmoose_leaderboard_btf", slotId: "gearmoose_leaderboard_btf" });