Evergreen Seahorse 57 Waterproof EDC Case
Heading out into the elements will really put your everyday carry gear to the test—especially if you find yourself in, on, or around water. The sad fact of the matter is, standard storage options may fail when put to the test of getting wet, leaving you significantly less prepared than you'd like to be.
That's why Evergreen's Seahorse 57 EDC Case should be a part of any guy's outdoor gear setup. Waterproof to a depth of one meter for 30 minutes—that means it can be submerged in a lake and still come out dry on the inside—the Seahorse 57 is a perfect companion for your next fishing or boating trip. And thanks to a shock resistant design with a rubber boot and hard case exterior, it can take a beating on your next overland adventure, too. So if you have gear that you can't afford to live without when you're outdoors, pick up a Seahorse and give yourself a serious piece of peace of mind.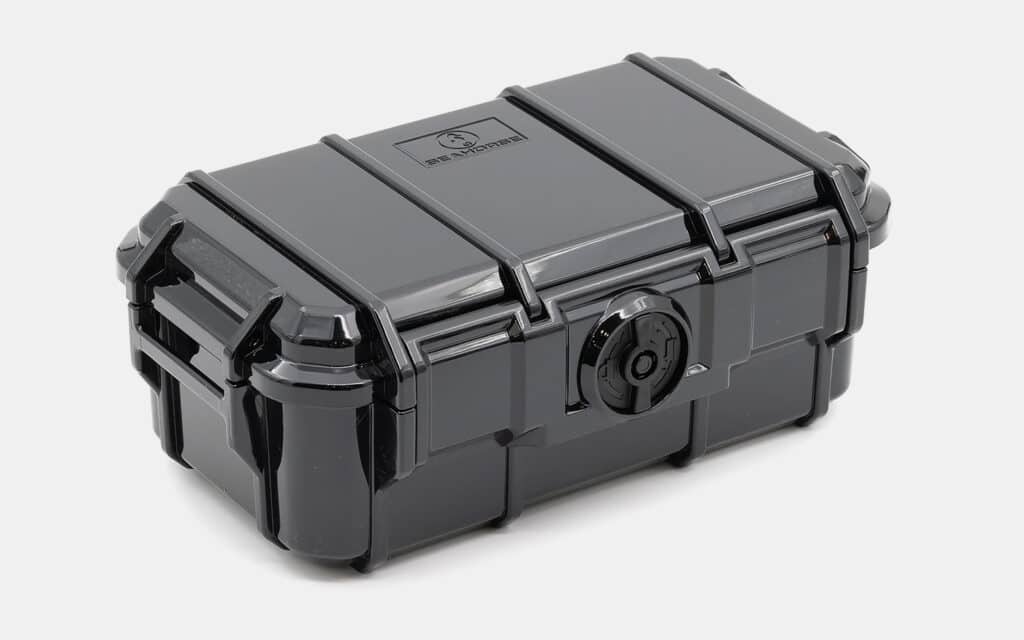 Disclosure: Clicking on these links and making a purchase may earn us a small referral fee, at no extra cost to you. Learn more here.