We aren't here to tell you lies about the whiskey world. Some whiskey is cheap, some is reasonably priced, and some is downright expensive (sometimes ridiculously so). Sure, you can spend your days drinking bottom-shelf bourbon and likely end up with a seemingly never-ending hangover and your wallet won't take much of a hit. Or, you can be more than happy enjoying mid-level, high-quality bottles that are all around or less than $100. But those bottles of Elijah Craig, Booker's, and Knob Creek are going to start to add up. Or you can be a big baller and spend your end-of-the-year bonus on something truly memorable. We think that even the thriftiest bourbon fan should treat themselves every once in a while.
But, just because there are a lot of fairly expensive bottles in the hundreds of dollars (thousands are a little high even for us), that doesn't mean they are all worth the money. Unlike un-aged spirits like vodka, gin, or white rum, you can't just magically make bourbon out of thin air. This means that it must be aged for years (if not much longer) to gain that memorable caramel, vanilla, oak, and gentle spice we've all grown accustomed to. This also means that, regardless of the size of the distillery, a new expression that's been matured for a long time is sure to garner a ton of hype.
This means that many decent (but not outstanding) expressions end up having their price jacked up exponentially on the secondary market. And while nobody will fault you for wanting to try them, there are a few well-known, slightly expensive expressions that are absolutely worth shelling out some extra cash to try. Keep scrolling to see ten of our favorites.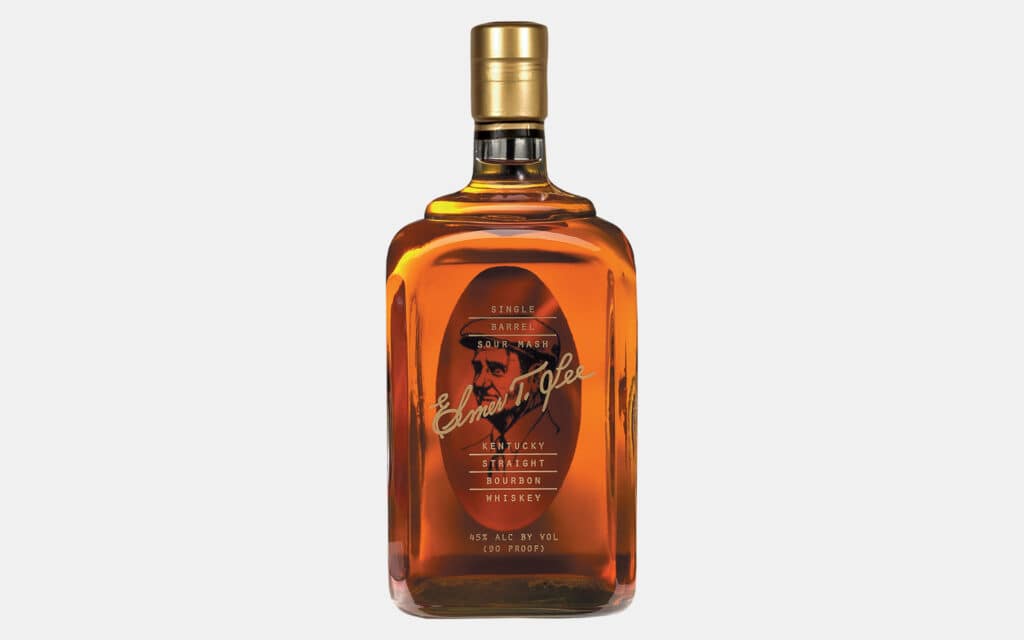 Elmer T. Lee Single Barrel Bourbon
Named for the former master distiller of Buffalo Trace, Elmer T. Lee, this single-barrel bourbon is made from hand-picked barrels. It's bottled at 90-proof, but the mash bill and age are left a secret by the distillery.
Regardless, it's known for its unparalleled complexity and balance with rich notes of dried fruits, honeycomb, vanilla beans, toffee, and just a hint of wintry spices. The finish is a warming mix of sweetness and spice. A truly memorable whiskey for a memorable man.
Origin: Kentucky
Proof: 90
Price Range: $350-400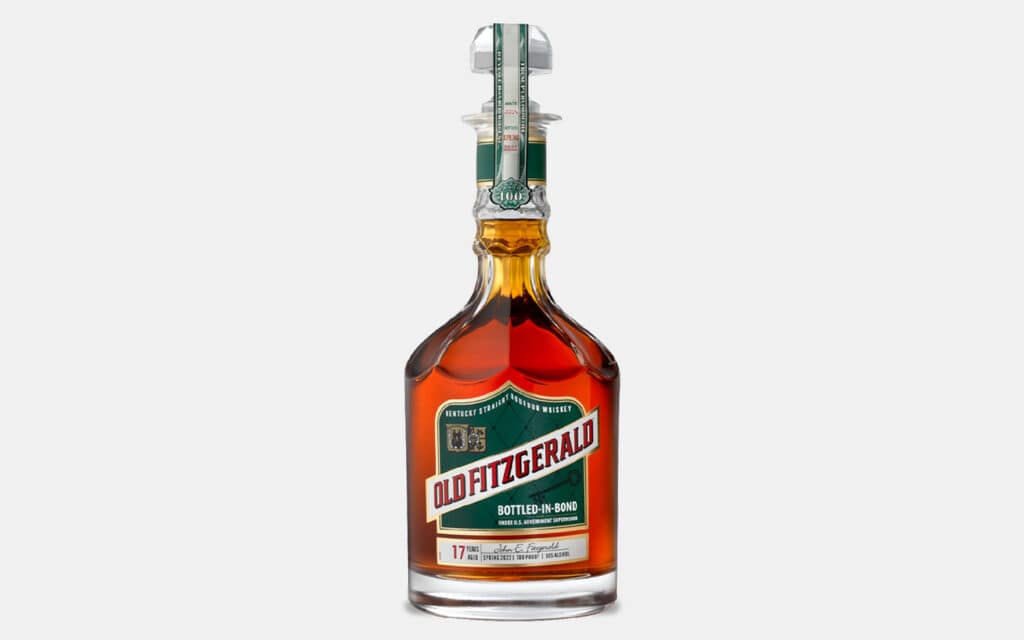 Old Fitzgerald Bottled-in-Bond Bourbon
Old Fitzgerald Bottle-In-Bond is one of the most sought-after bourbon releases. A new batch of this 17-year-old expression drops every spring and fall and comes in the iconic, classic, old-school decanter Old Fitzgerald fans know and love.
While every batch of this bold, complex 100-proof expression is different, due to its wheated mash bill, you can get each will be soft, mellow, and loaded with flavors like candied orange peels, walnuts, nutmeg, butterscotch, vanilla, and rich, smooth oak.
Origin: Kentucky
Proof: 100
Price Range: $499-899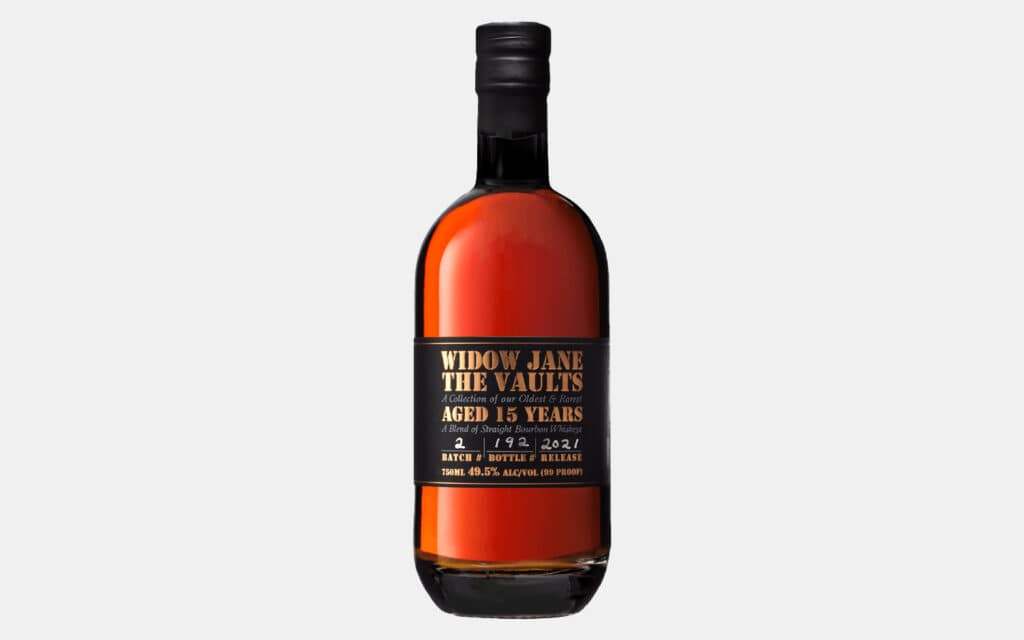 Widow Jane The Vaults Bourbon
New York's Widow Jane is on a mission to prove to every drinker that sourced whiskey isn't to be taken lightly. This blend of 15 to 17-year-old bourbon is finished in Adirondack oak casks.
This limited-edition whiskey is known for its complex, easy-to-drink flavor profile consisting of notes of pipe tobacco, toasted vanilla beans, butterscotch, chocolate fudge, and candied orange peels. The warming, memorable finish is highlighted by dried cherries and subtle spices.
Origin: Kentucky, Tennessee, Indiana
Proof: 99
Price Range: $200-250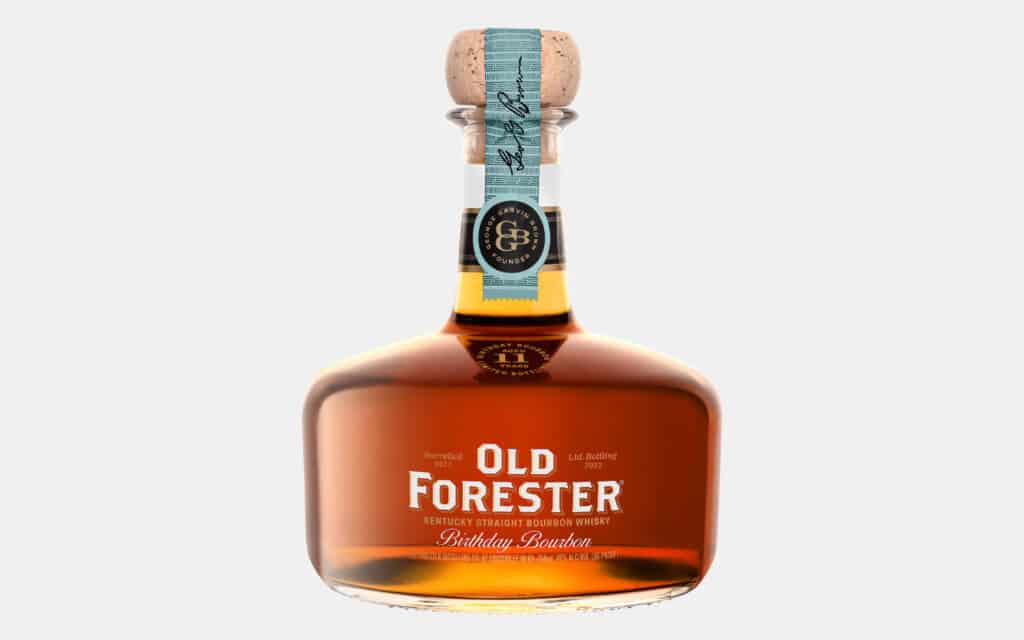 Old Forester Birthday Bourbon
You might assume that Old Forester makes its iconic Birthday Bourbon just for you because a loved one gifts it to you (just kidding), but it was actually created to pay tribute to the birthday of its founder George Garvin Brown.
The 22nd release of this popular bourbon coincides with the company's 152nd anniversary. This year, it's 96-proof and matured for eleven years in charred American oak barrels. It's known for its flavors of dried fruits, cocoa, coffee, vanilla, and rich oak.
Origin: Kentucky
Proof: 96
Price Range: $200-800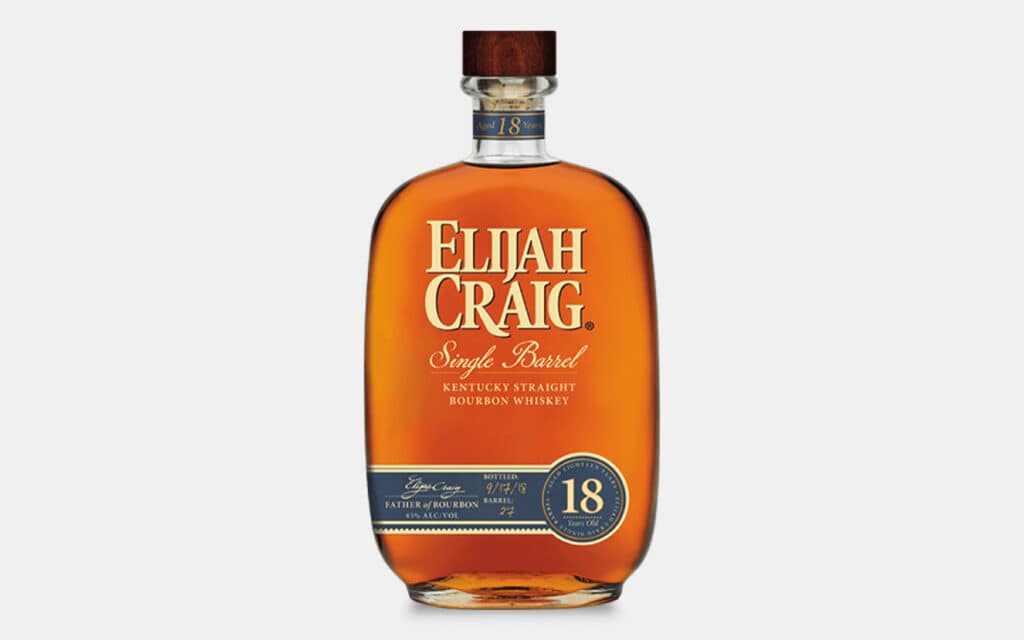 Elijah Craig 18-Year Bourbon
While disputed by some, it's believed by many that Elijah Craig invented bourbon when he decided to age his corn whiskey in charred American oak barrels. While you can't go wrong with its classic Small Batch bourbon, if you're really going for it, grab a bottle of its popular 18-year-old expression.
This rare, award-winning whiskey is highlighted by sweet honey, dried cherries, vanilla beans, candied pecans,  fudge, and oaky wood.
Origin: Kentucky
Proof: 90
Price Range: $299-399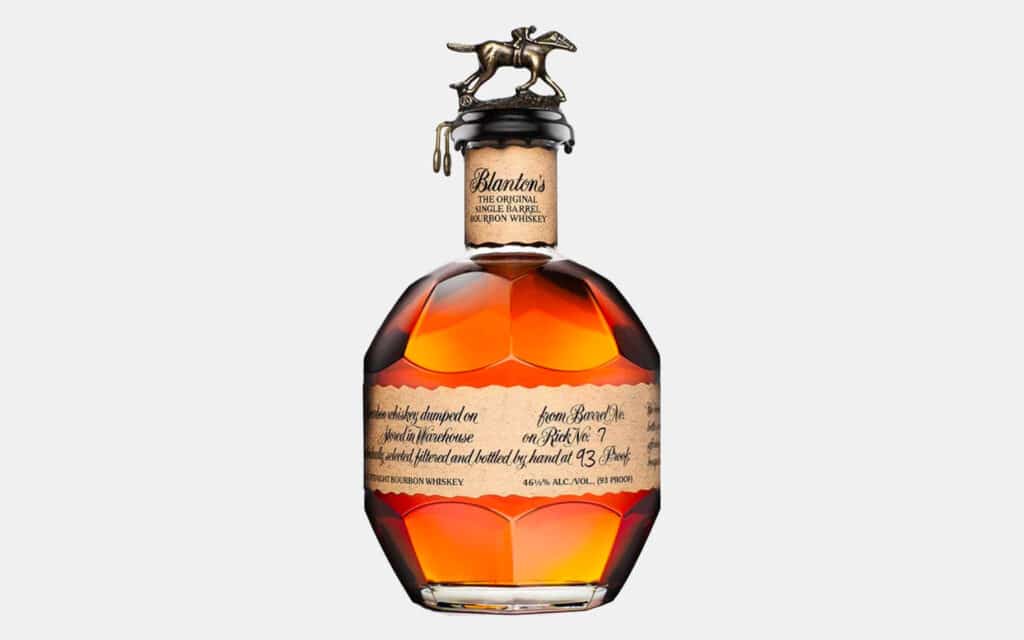 Blanton's Single Barrel Bourbon
This wildly popular single-barrel bourbon, taken for the center rack of the brand's barrelhouse, was first created to give to celebrities and political figures.
Nowadays, if you have the cash, you can drink it too. This high-rye bourbon is made the same way it's been produced since its inception. This means that today you'll get the same award-winning flavor profile of toasted vanilla beans, honey, sweet corn, caramel, oak, and gentle wintry spices.
Origin: Kentucky
Proof: 93
Price Range: $150-300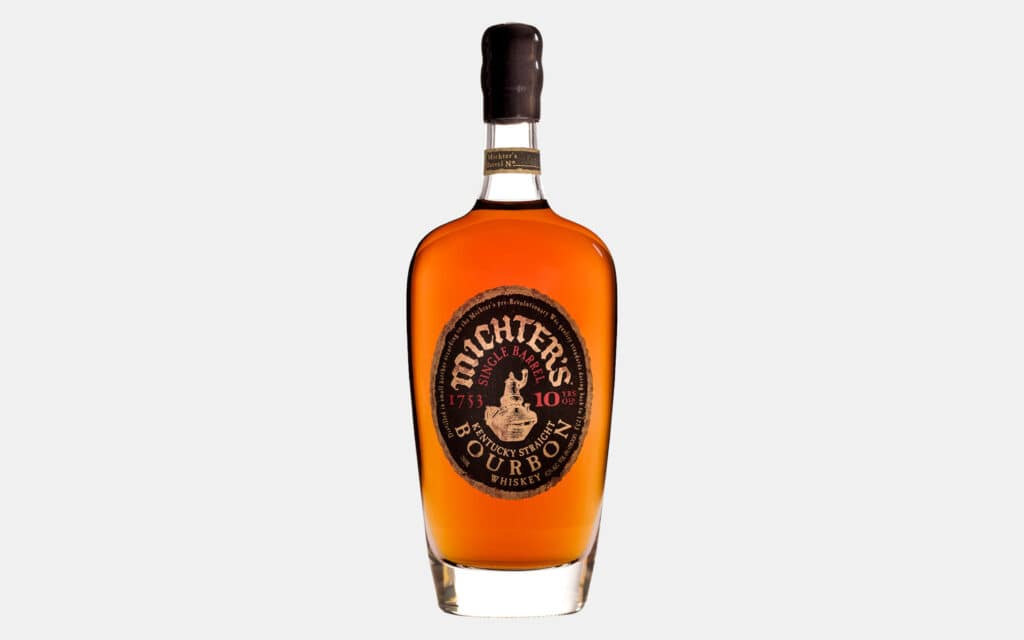 Michter's 10-Year Bourbon
You might be surprised to see a 10-year-old bourbon on this list as most are fairly reasonably priced. The reason this whiskey is so much more expensive and difficult to find in the wild is the fact that it's made in extremely limited quantities. Also, it's really good, award-winning stuff.
This single-barrel bourbon was matured for a minimum of ten years in fire-charred American oak barrels. The result is a bold, complex sipping whiskey with notes of maple candy, butterscotch, vanilla, and charred oak.
Origin: Kentucky
Proof: 94.4
Price Range: $200-350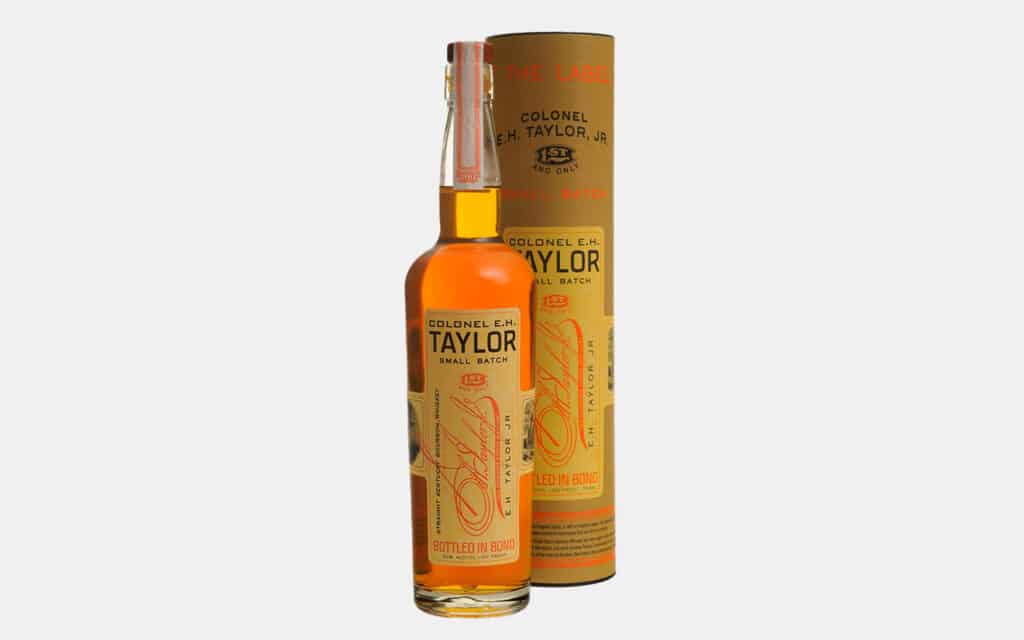 Colonel E.H. Taylor Small Batch Bourbon
When it comes to sought-after expensive (but not ridiculously expensive like Pappy Van Winkle) bottles of bourbon, it's tough to beat the universal appeal of Colonel E.H. Taylor Small Batch Bourbon.
First distilled by Colonel Edmund Haynes Taylor when he bought the O.F.C. Distillery just after the end of the Civil War, it's still matured in the barrelhouse built by Taylor. Only the best, rarest barrels go into this caramel corn, toffee, dried fruit, toasted vanilla, cinnamon, and oak-centric bourbon
Origin: Kentucky
Proof: 100
Price Range: $150-250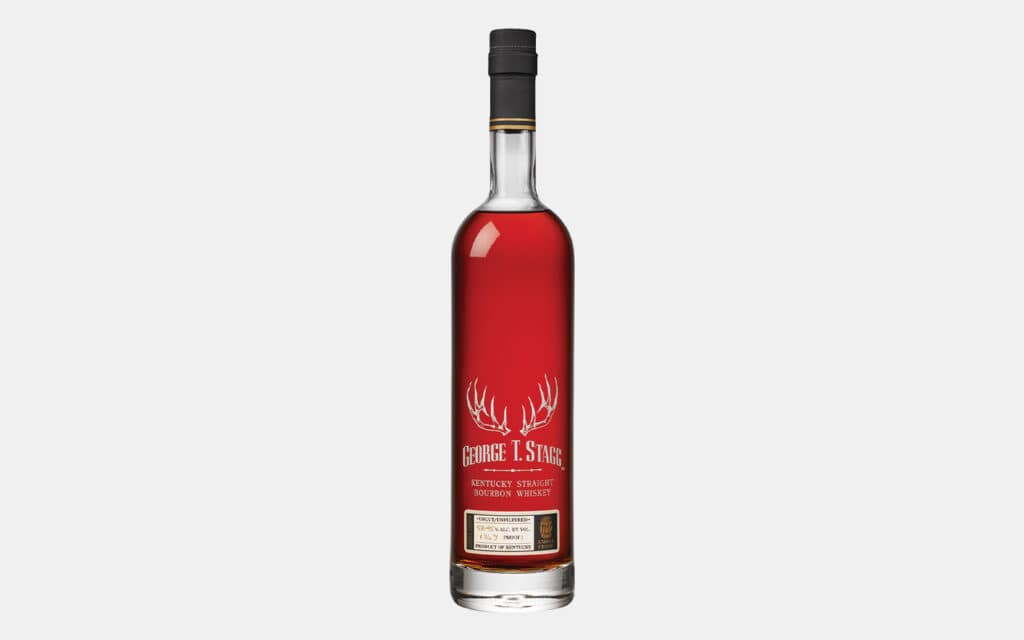 George T. Stagg Bourbon
George T. Stagg is one of the pioneers of the bourbon world and one of the biggest names in Buffalo Trace's history. The main whiskey (the other is the slightly more affordable Stagg Jr.) that bears his name is matured in new, charred American oak casks for a minimum of fifteen full years.
The result I an award-winning banger of a whiskey loaded with complex flavors of chocolate fudge, toasted vanilla beans, dried dates, coffee, oak, and slight spices. This is the most expensive whiskey on this list by far. We promise, if you can afford it, it's worth the price.
Origin: Kentucky
Proof: 115-120
Price Range: $1,000-1,500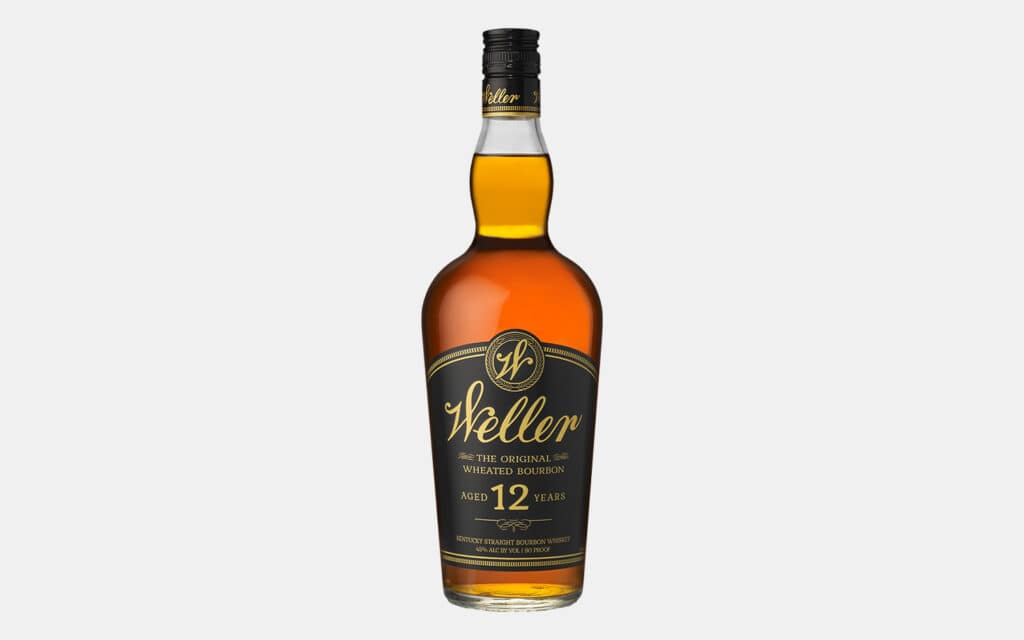 W. L. Weller 12-Year Bourbon
If you find yourself with a bottle of any of Buffalo Trace's line of W.L. Weller bourbons, you should be pretty happy. When it comes to the quality-to-price ratio, we believe the best is its 12-year-old expression. This wheated bourbon spends much longer in a cask than most of its counterparts.
This results in a gentle, soft, mellow sipping whiskey with notes of caramel corn, vanilla cookies, candied almonds, and charred wood. This is the warming, sipping whiskey you'll want to enjoy on a chilly evening.
Origin: Kentucky
Proof: 90
Price Range: $250-350
Disclosure: Clicking on these links and making a purchase may earn us a small referral fee, at no extra cost to you. Learn more here.
freestar.config.enabled_slots.push({ placementName: "gearmoose_leaderboard_btf", slotId: "gearmoose_leaderboard_btf" });