Christmas is less than two weeks away and, if you're anything like us, you've accomplished nothing in the way of gift shopping for friends and family this season. We're not here to place blame. Increased work loads, heavy traffic, and frequent inebriation can hinder even the most festive of spirits.
Luckily, we here at GearMoose care about your shopping endeavors, and have done the heavy lifting for you with the specially-curated gift guide featuring 25 of our favorite gift ideas anyone on your holiday shopping list is sure to love.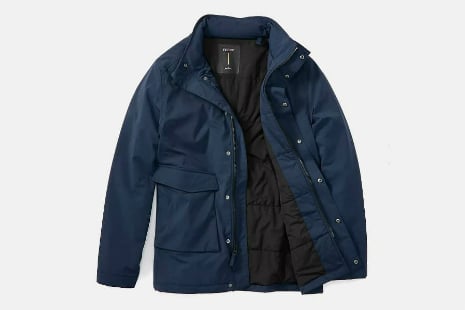 Proof Field Jacket
Proof's version of the classic military Field Jacket is a modern, streamlined approach to the M-65, and features a water-resistant outer shell with breathable insulation to combat inclement weather, five separate pockets that offer ample storage space, a modern fit that goes well with your entire wardrobe, and a secret stash pocket for stowing your valuables such as a phone, passport, or wallet. – Shop Now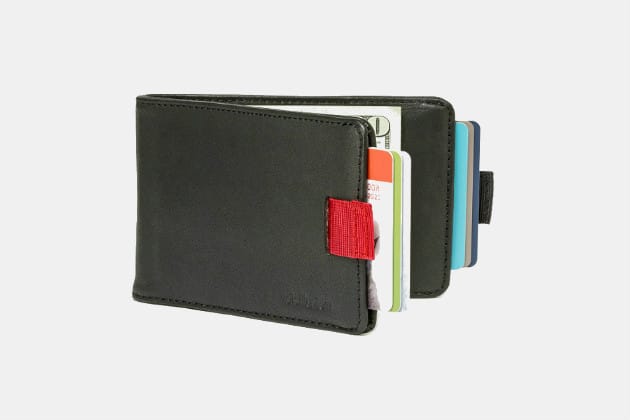 Wally Bifold Wallet
You like the idea of a money clip wallet, but worry about your money folding skills. Wally is the wallet for you, with the money clip within the bifold. Slide in your flat bills then fold the wallet shut. On either side there's space for 12 cards and accessing them is a cinch thanks to a ribbon pull-tab. Cards won't shake loose thanks to the FlexLock pockets and your bills stay secure with adjustable tension on the clip. – Shop Now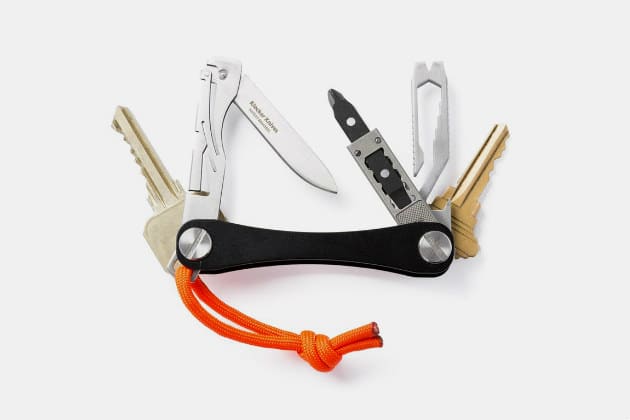 Huckberry Compact EDC Kit
Fully customizable EDC with the option to include or exclude a reversible bit driver, 1.9" blade folding knife, and a Griffin pocket tool that opens bottles, pries nails and more. Plus there's room for two keys and a paracord lanyard. – Shop Now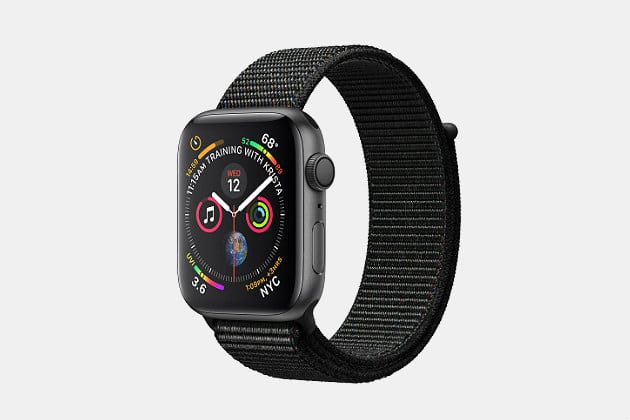 Apple Watch Series 4
The company that's become a part of so many of our daily lives has turned its considerable attention toward the fourth edition of the Apple Watch, with an eye toward keeping you "active, healthy, and connected." Apple Music gives you much-needed streaming capability, while you'll stay plugged in thanks to notifications from your favorite apps. It's the type of all-in-one design for which the company is known. – Shop Now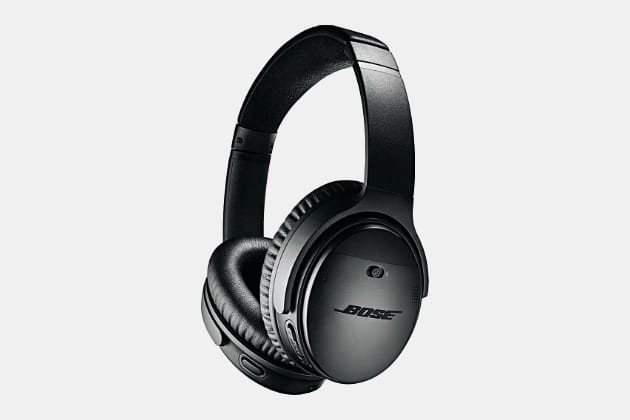 Bose QuietComfort 35 Wireless Headphones II
Traveling is stressful enough as it is, least of all when dealing with a noisy seatmate or a noisy, uncomfortable plane. In that case, the Bose QuietComfort Wireless Headphones are an ideal addition to your travel-ready everyday carry, free from the nuisance of tangled wires and made to block out the outside world. Don't leave home without these. – Shop Now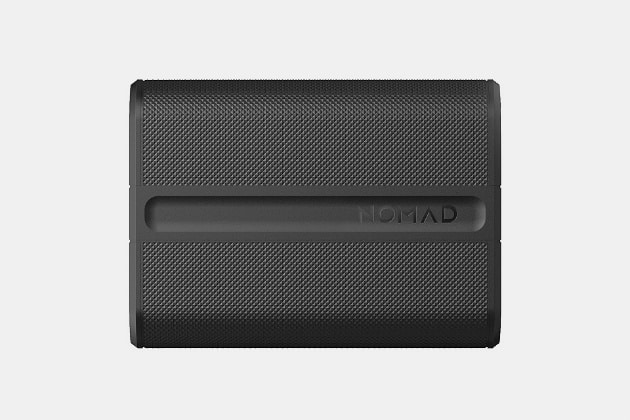 Nomad Powerpack
A backup battery is nice. Unless you can't find it. Or you drop it once and the whole thing gives up the ghost. Those two problems are solved with the Nomad PowerPack. A compact package that holds enough electric zing to charge your iPhone 8 three and a half times over. – Shop Now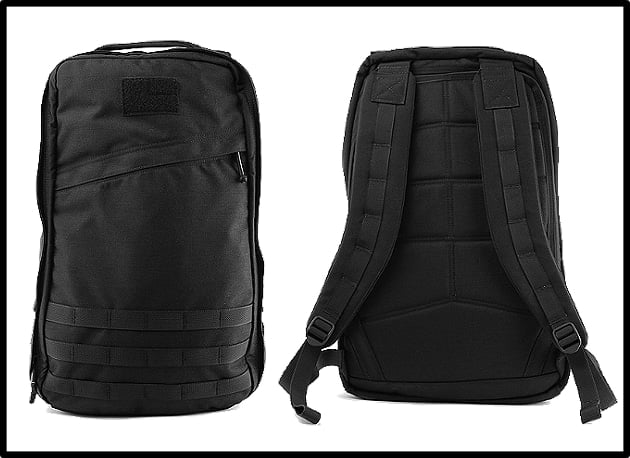 GoRuck GR1
Easily on of the toughest backpacks on the market today, the warzone-friendly GoRuck GR1 offersSpecial Forces-grade durability in a minimalist 21-liter design. Exterior features include a covert easy-access front slant drop pocket and triple-row MOLLE webbing for gear attachment. Its covert bombproof laptop compartment sits against the rear of the pack and can accommodate laptops measuring up to 15 inches or a hydration pouch of your choice. – Shop Now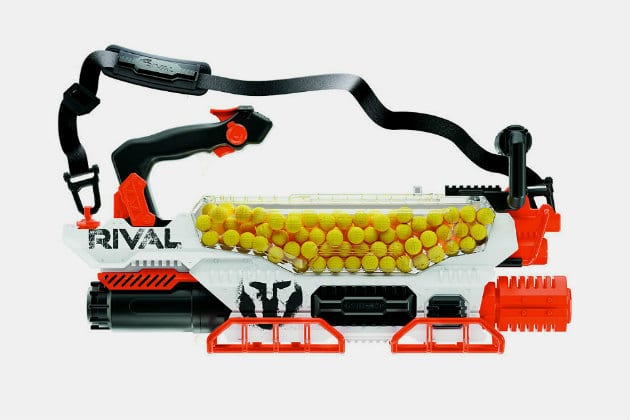 Nerf Rival Prometheus MXVIII-20K
It's hard to deny the appeal of this massive, 2-handed weapon of nerf gun destruction, considering the hopper can hold 200 rounds and the advanced acceleration system can fire them at a rate of eight rounds per second, at a velocity of 100 feet per second, with the help of a rechargeable NiMh battery. – Shop Now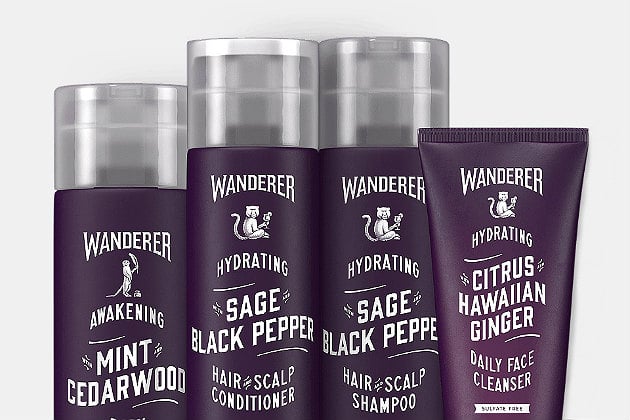 Wanderer Shower Collection
Wanderer is a line of sulfate-free body washes, bar soaps, a face cleanser, shampoo, and conditioner with vitamins and naturally-derived extracts. The scents are inspired by nature — like sage and black pepper for the two hair products, and citrus Hawaiian ginger for the face wash. Body cleaners come in bar or body wash form and both offer a choice of mint and cedarwood or amber and lavender. – Shop Now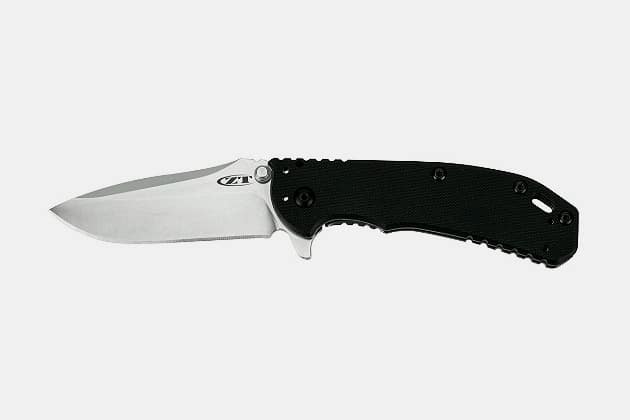 Zero Tolerance 0566 Knife
The ZT 0566 features a strong, corrosion and wear-resistant ELMAX steel blade that is known for maintaining superior blade retention over time. It's built-in flipper opening mechanism utilizes a KVT ball-bearing system for rapid and easy deployment with one hand, while a titanium frame lock with a steel lock bar locks the blade in the open position so you can slice, dice, and cut with confidence. – Shop Now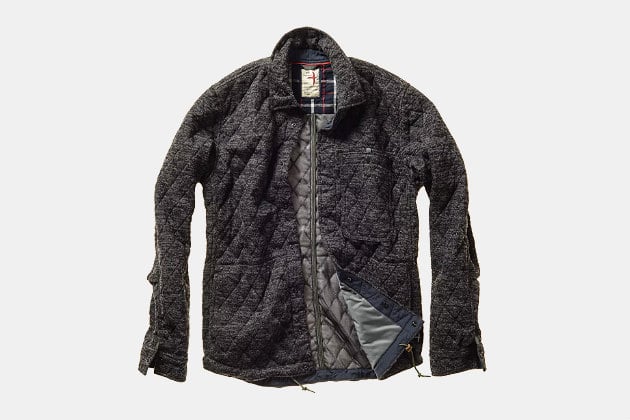 Relwen Knit Jacquard Snap CPO
Named for jackets favored by military chief petty officers, this reliable piece of outerwear cuts a handsome silhouette, particularly when worn with slim khaki trousers and classic suede chukka boots. Whether you go with Dark Navy or the more sleek Loden Marl, there's no wrong option here. We think you'll find this has plenty of wearability all through the chillier winter months. – Shop Now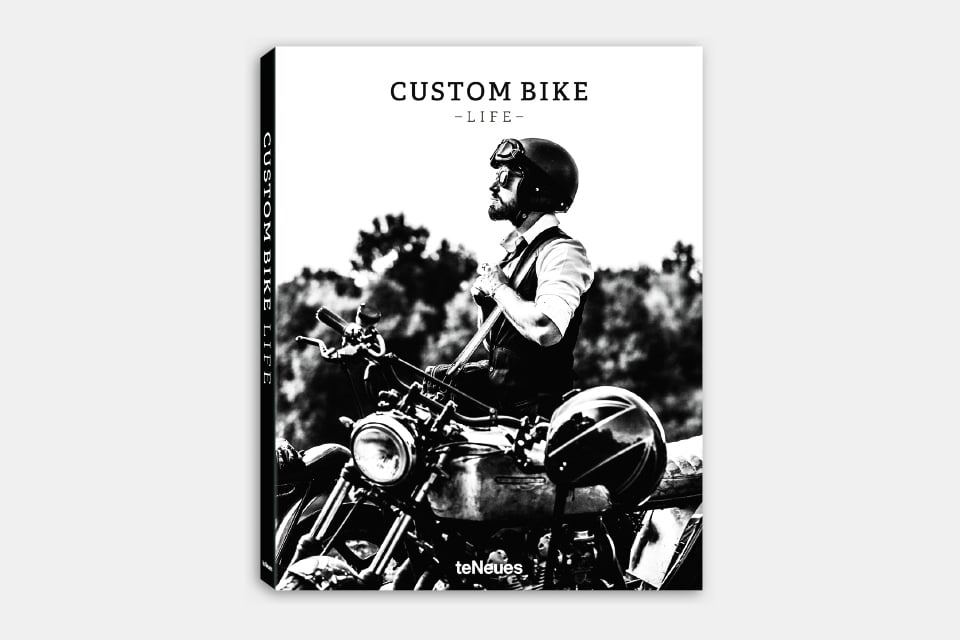 Custom Bike Life: Passion, Stories & Adventures
Few products embody the concept of manifest destiny better than the motorcycle, which stands as a symbol of freedom, adventure, and two-wheeled mechanical ingenuity.  If you want the insider perspective on the lifestyle and mindset of those who live life on chopper or café racer, you'll like this photo-packed tour of bike creators and major motorcycle events spanning the globe. – Shop Now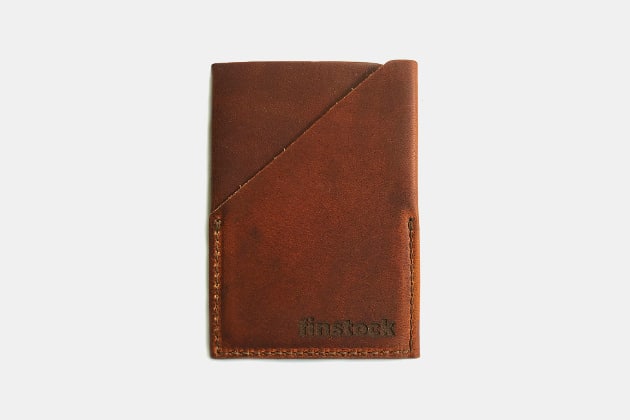 Finstock Minimalist Wallet
It's hard to miss the appeal of Horween Dublin leather construction in sleek black or rustic chestnut, especially when you factor in the slender profile and brilliant exposed corner for easy access to cards.  It offers capacity for just six cards and a bit of cash, because really, do you need more than that? – Shop Now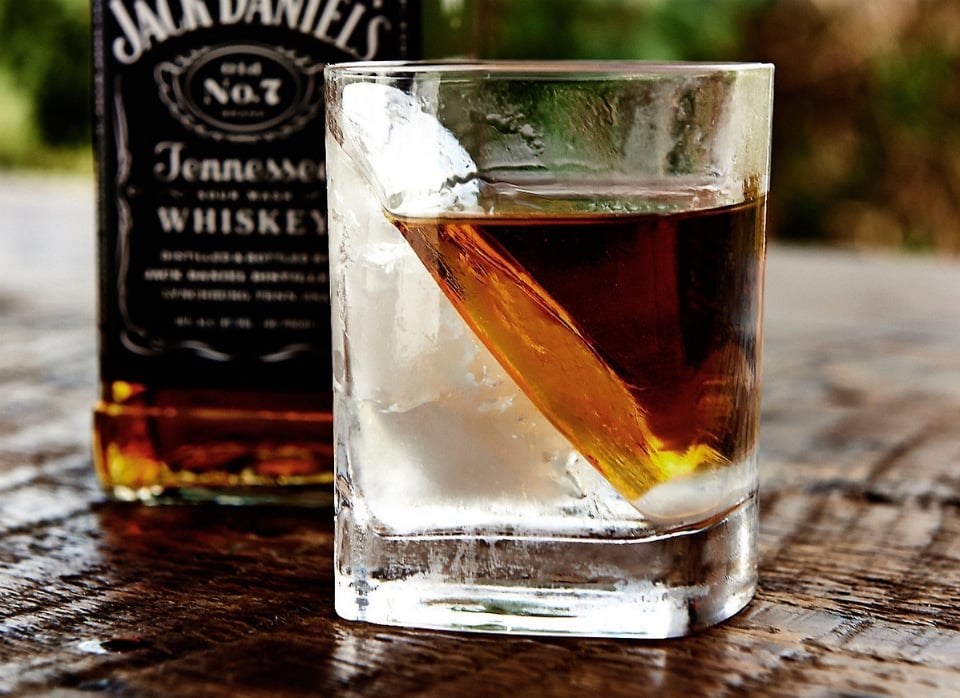 Whiskey Wedge
Corkcicle likes inventing awesome new ways to enjoy a drink. Whiskey Wedge makes an old fashioned glass of whiskey look as good as it tastes. The silicone form fits in the freezer-proof glass that you fill with water and freeze. Remove the form and a geometric ice wedge remains, ready to chill something smoky, peaty and smooth. – Shop Now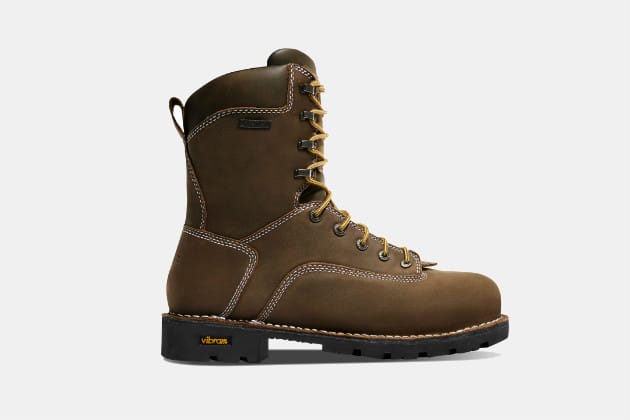 Danner Gritstone Work Boots
For more than eight decades, Danner has made a name for itself by providing boots designed to go where other boots just simply can't. The Gritstone Work Boot echoes the toughness Danner has provides for decades. Made with full-grain waterproof leather and featuring lighter construction, this is a pair of boots you're going to reach for over and over any time you need gear to take on the toughest of jobs. – Shop Now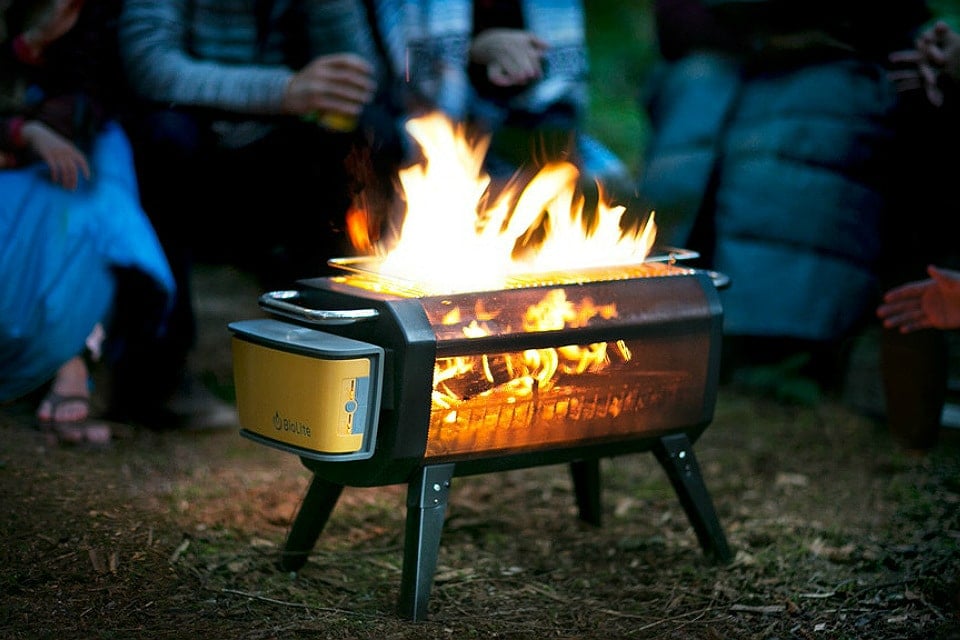 BioLite FirePit
This 20-pound, mesh-sided fire pit features folding legs and sturdy handles for safety and portability, and it burns both firewood and charcoal with the capacity for four standard firepit logs.  What makes it special is patented airflow technology designed to create hyper-efficient flames.  Oh, it gets better, though.  If you don't feel like poking your charcoal or logs to adjust the size of your flames, you can do it remotely with the free Bluetooth app. – Shop Now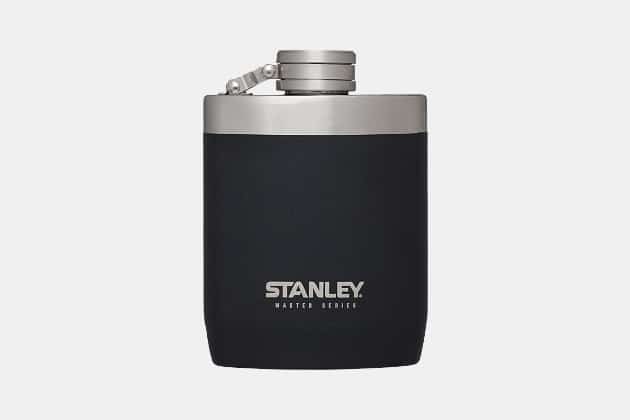 Stanley Master Flask
Know a guy who's all class no flash? You just found his gift. Cold rolled steel. Foundry black powdercoat finish. Internal threads on the mouth for smooth pulls of whatever he's drinking. In fact, forget that guy, get this for yourself. The Stanley Master Flask is exactly the carrying vessel your bottle of Booker's demands. – Shop Now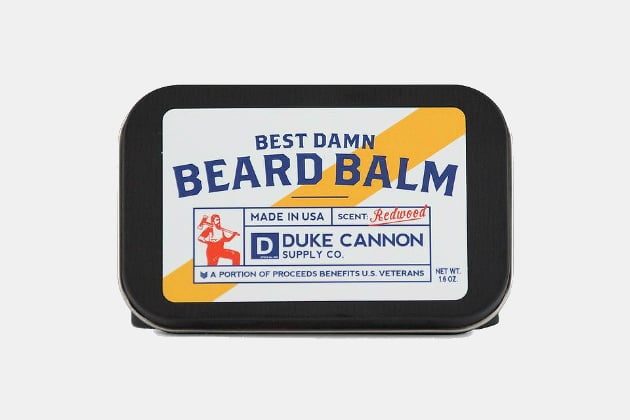 Duke Cannon Best Damn Beard Balm
Duke Cannon brings a rugged flair to its line of men's grooming essentials, including a mighty fine beard balm made with cocoa butter for a soft and smooth finish. From the pleasing scent to the very agreeable price, we think the Best Damn Beard Balm absolutely lives up to its name. – Shop Now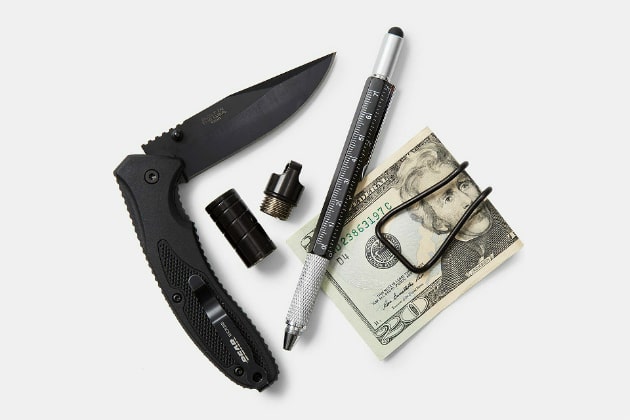 Bespoke Post Stealth Box
Combining four blacked-out EDC items, this box would make the perfect everyday carry starter pack. The box includes a stainless steel money clip, a pen with screwdriver and measuring capabilities, a keychain safe, and a Bear & Son knife with an aluminum handle, stainless steel blade, reversible pocket clip, and assisted opening. – Shop Now
Woodford Reserve Double Oaked Bourbon
After spending time in its first charred oak barrel, Woodford Double Oaked bourbon is transferred to a second, deeply toasted, lightly charred barrel where it matures further, gathering an intensity of flavors that include sweet oak and vanilla, with honey and caramel aromas, followed up by a creamy finish. – Shop Now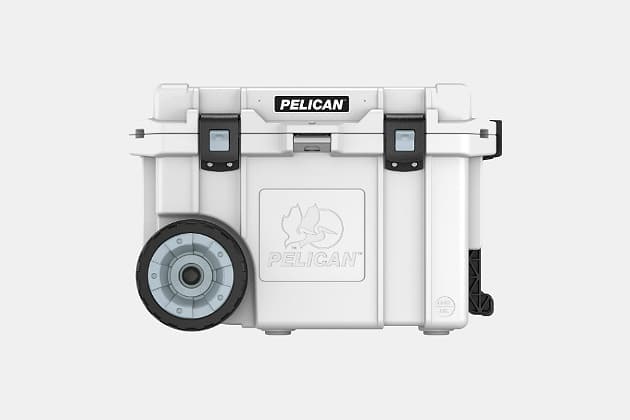 Pelican Elite Wheeled Cooler
Two inches of polyurethane insulation and a freezer-grade gasket will keep beer cold for ten days. Worried about bears? This cooler is also certified bear-resistant by the Interagency Grizzly Bear Committee. – Shop Now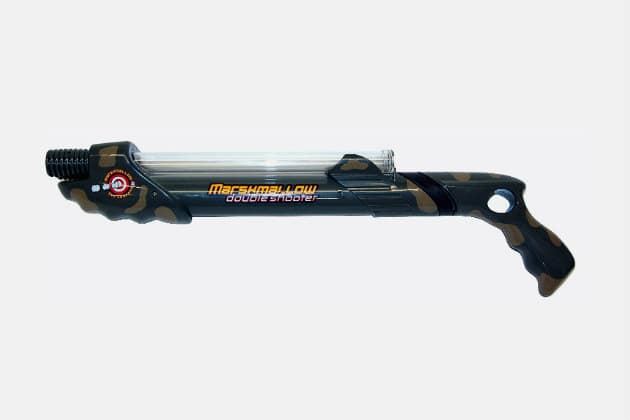 Mini Marshmallow Double Barrel Shooter
This double barrel, pump action shooter can hold and fire 50 mini marshmallows about 30 feet across the room. A delicious and effective attack. And when a truce is called amongst your co-toilers and peacetime begins, we could see this being used to festive up a holiday party, with everyone trying to shoot marshmallows into mugs of hot chocolate. – Shop Now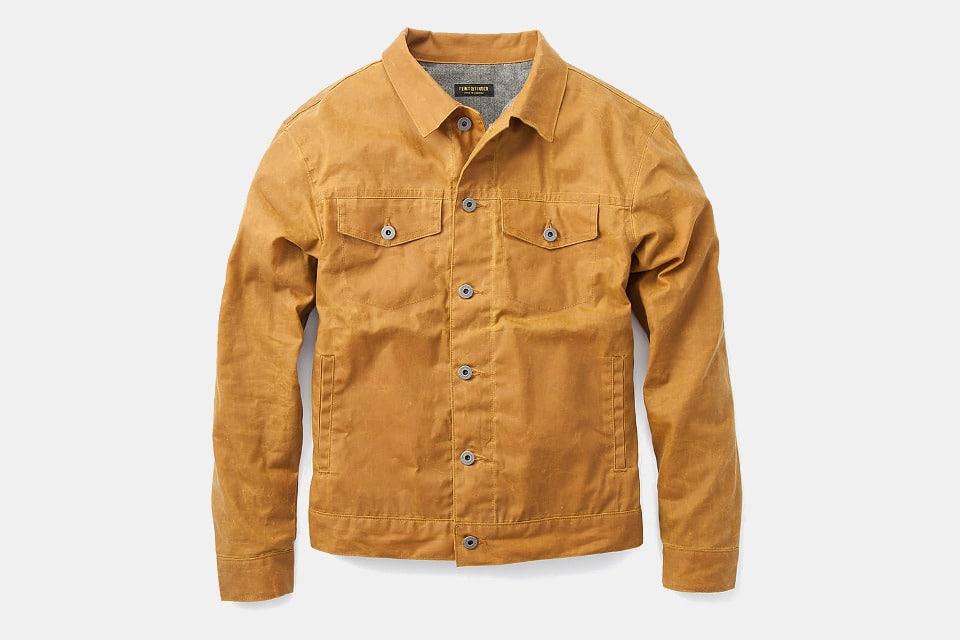 Flint and Tinder Flannel-Lined Waxed Trucker Jacket
The Flannel-Lined Waxed Trucker blends everything for which the brand is known, from a nicely tailored silhouette to quality fabrication and most notably, a new and super-warm blanket stripe lining. It's the latest fall and winter must-have, and you won't regret picking it up. – Shop Now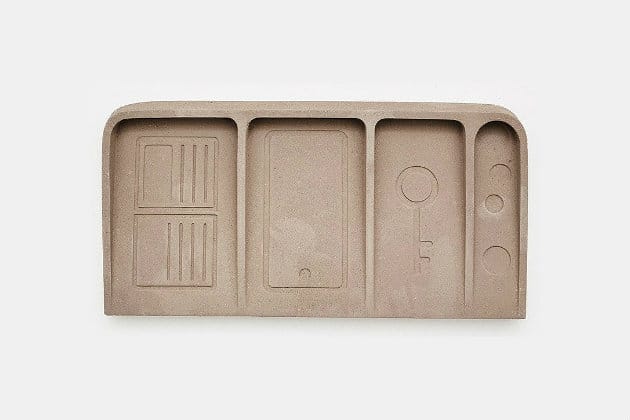 DOIY Concrete Valet Tray
Made from actual concrete, the DOIY Concrete Valet Tray is a great way to store your daily carry while at home. It features handy slots to organize everything from change and your smartphone to your wallet and keyring. With essential functionality and a clean design, it's a winner when it comes to organization. – Shop Now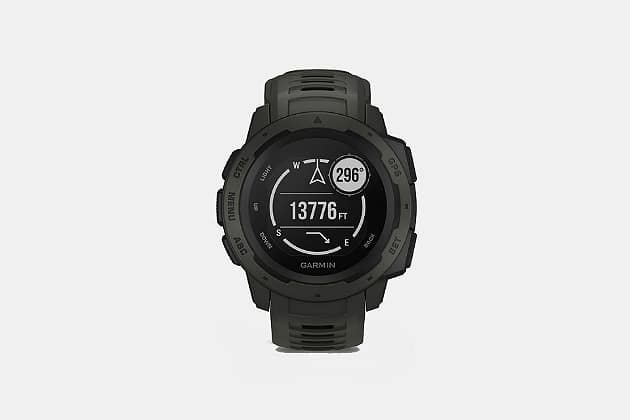 Garmin Instinct
In addition to GPS provided by multiple global navigation satellite systems, users will enjoy a 3-axis compass, a barometric altimeter, a TracBack feature to retrace your steps, monitoring for heart rate, activity, and stress, and up to 14 days of battery life in smartwatch mode (with a minimum of 16 hours battery in GPS mode). – Shop Now
Disclosure: Clicking on these links and making a purchase may earn us a small referral fee, at no extra cost to you. Learn more here.