15 Grooming Essentials For Men
We're not suggesting you adopt a two hour morning routine, however, our female counterparts shouldn't be the only ones spending quality time grooming their bodies. A little bit of extra care each day goes a long way towards a happier, healthier you. A man's body is his temple, and must be properly maintained in order to look and perform at it's best.
In honor of National Men's Grooming Day, we've curated this list of 15 men's grooming essentials to help get your morning grooming routine back up to speed.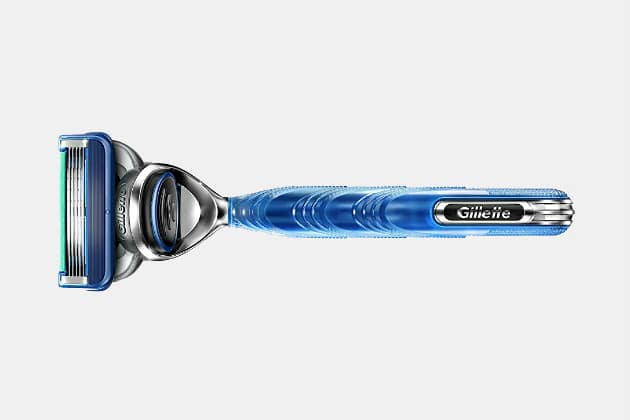 Gillette5 Men's Razor
Gillette has long been the go-to brand when it comes to shaving with a cartridge razor, and the brand's Gillette5 Razor lives up to the Gillette reputation. An integrated lubrication strip and 15 soft Microfins allow the razor's 5 blades to glide smoothly across the skin for a close shave, while a front pivot mechanism transfers the pressure from your hand away from the blades for superior comfort. Finally, Gillette's trademarked Aqua Grip handle allows for complete control of the razor within the damp confines of your shower. – Shop Now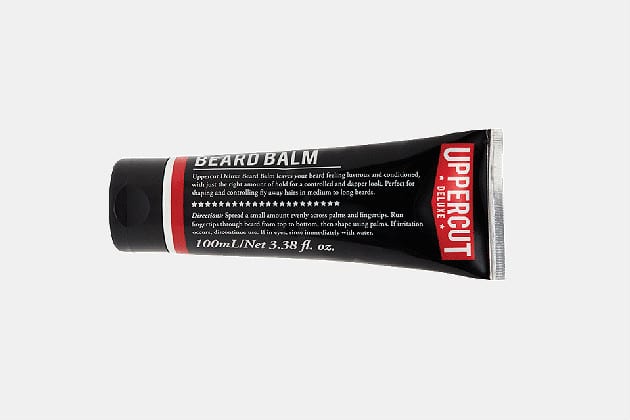 Uppercut Deluxe Beard Balm
Growing out your beard a bit? The Uppercut Deluxe Beard Balm is just the product for you. This water-based, non-oily moisturizer offers a slight hold, making it easy to tame your mane. The fact that it comes in bold, striking packaging? A nice added bonus. – Shop Now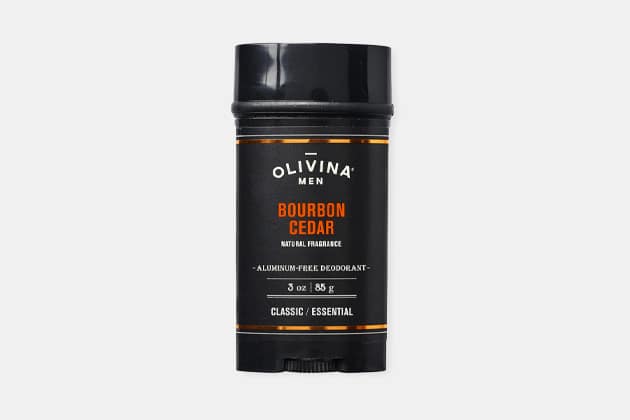 Olivina Men Aluminum Free Deodorant
Natural grooming care for men is what Olivina does, basing their stuff on olive, hemp seed, and grape seed oils — along with other natural and/or organic ingredients. This formula is gentle so those of you dealing with sensitive skin will be fine. – Shop Now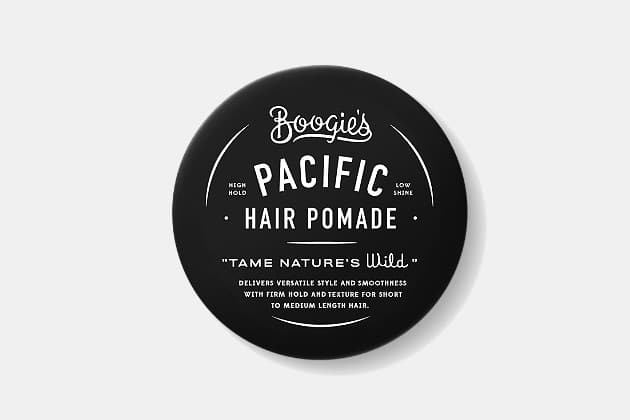 Boogie's Pacific Hair Pomade
With Boogie's Pacific Hair Pomade, you're encouraged to "tame the wild" — that's admirable advice if it's a slick, classic look you seek, rather than something unruly. The low-shine finish is the key here, offering a natural look that works best for windswept styles, ideally worn near the water with classic chino shorts and an easygoing short-sleeve shirt. – Shop Now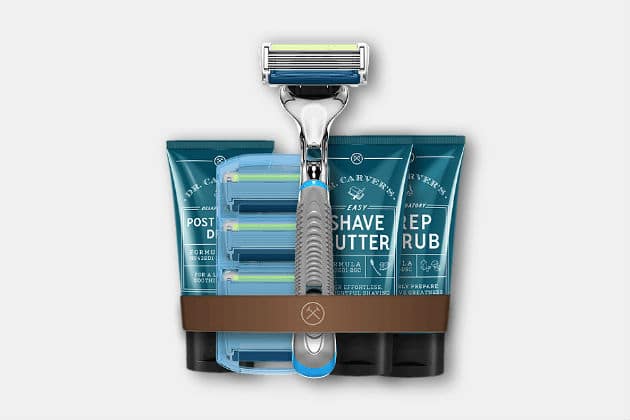 Dollar Shave Club Ultimate Shave Starter Kit
This Ultimate Shave Starter set is how you get started with Dollar Shave Club. You get their six-blade Executive stainless steel razor with trimmer edge, plus trial sizes of their pre-shave scrub, their shave butter, and the alcohol-free, moisturizing aftershave. Then every month, four new cartridges arrive at your door without you having to remember a thing. – Shop Now
Duke Cannon Solid Cologne
With scents like "Sea" and "Land," the brand says that "hard-working men don't have time to mess around with messy sprays." Such is the case with a small container that might become your new favorite when you want to smell great — with an added pep in your step, too. – Shop Now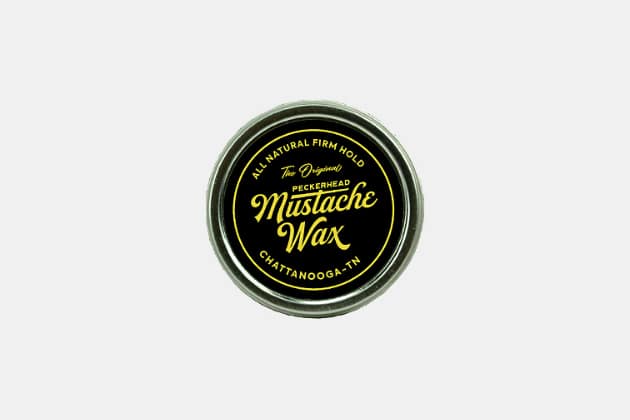 Peckerhead Mustache Wax
Most mustache wax brands promise an all day stiff hold, but fail to deliver. Rest assured that your handlebar mustache will keep it's shape well after quitting time thanks to Peckerhead's super tacky, strong-hold concoction. Its made from petroleum-free, all natural ingredients — locally-harvested beeswax, pine resin, and lanolin — that deliver the firm, all-day hold you've been searching for without the greasy feel of many oil-based formulations. – Shop Now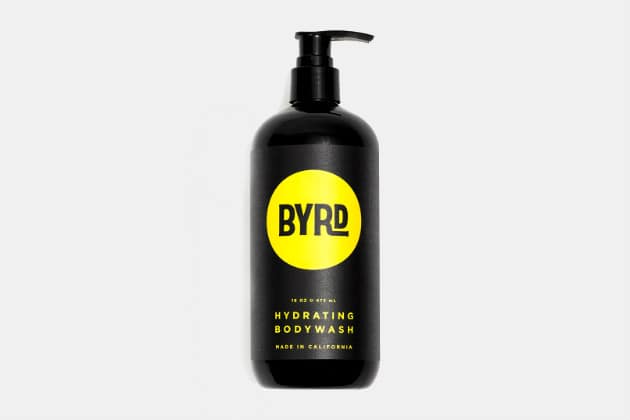 Byrd Hydrating Body Wash
Full of ocean-derived and -inspired things like sea salt, red algae and kelp, Byrd Hydrating body wash cleans your skin without stripping it. If you can't go to the ocean, let it come to you. – Shop Now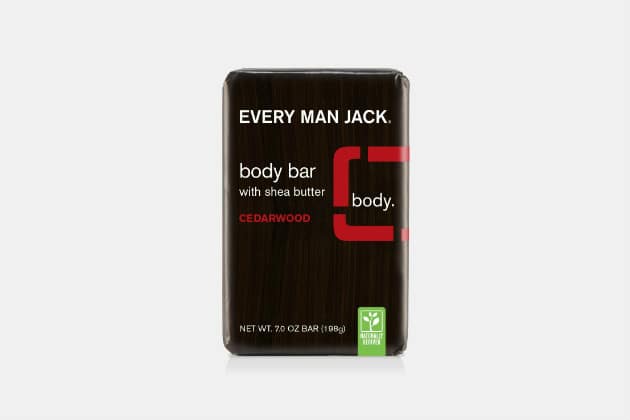 Every Man Jack Body Bar
Designed in California, made in Rhode Island, and containing ingredients from Iowa, the soap bars from Every Man Jack come in three different scents. Cedarwood and sandalwood bring a warmer woodsy feel to your morning grooming routine, while citrus scrub offers a brighter note with wheat bran for a good scrub. All three options feature shea butter and organic aloe in a 100% vegetable-based bar with no parabens, phthalates or dyes. – Shop Now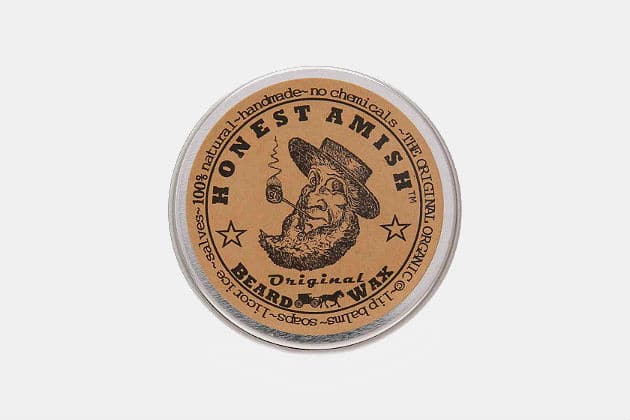 Honest Amish Beard Wax
While beard popularity ebbs and flows among the "English," beards have been a permanent fixture in the Amish community for a good three hundred years. And the natural, sustainable ingredients you'd expect to find in an Amish man's beard care arsenal can also be found in the products of this western Pennsylvania company that named itself after the simple-living church. – Shop Now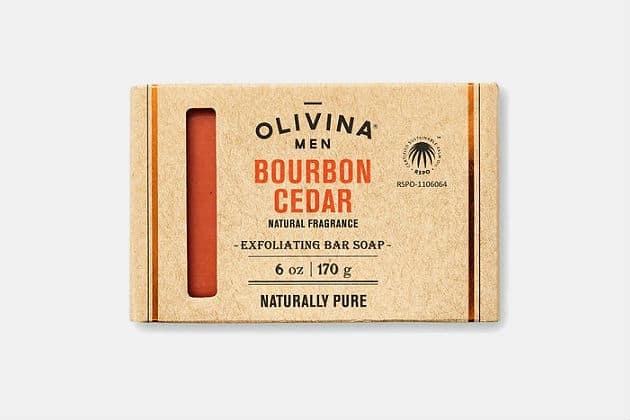 Olivina Men Bourbon Cedar Bar Soap
Three key ingredients serve as the basis for Olivina products: olive oil, hemp seed oil, and grape seed oil, making their stuff extra moisturizing and hydrating. Their bar soap not only contains their three big players, it also packs kaolin clay and ground olive stones for some deep cleaning exfoliation, resulting in a serious clean that doesn't dry out your skin. – Shop Now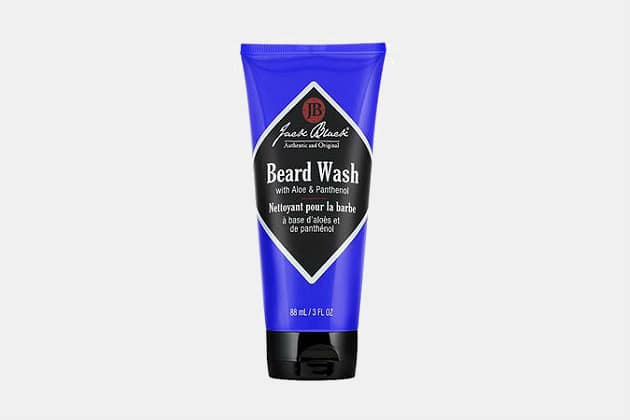 Jack Black Beard Wash
If you're wondering where Nacho Libre finds the time to make skin care products, let's be clear: this Texas-based brand has been making grooming essentials for men for seventeen years now and has little to do with the actor of the same name. Though we wouldn't be surprised if he was a customer, as any beard would benefit from this beard wash formula. With jojoba protein to maintain moisture, and panthenol to strengthen beard hair, this is a whole different kind of star power. – Shop Now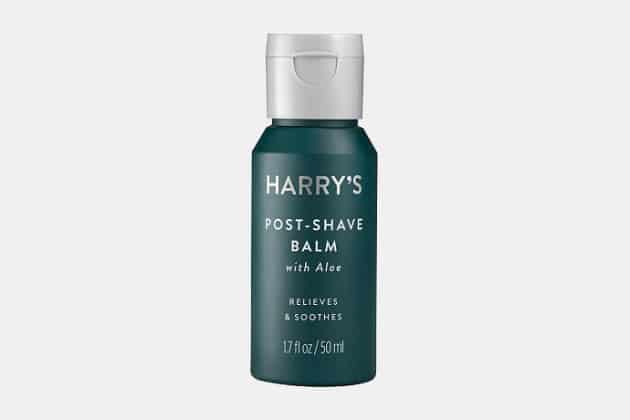 Harry's Post-Shave Balm
Once you've lathered up and shaved away, you need to take special care to protect skin as part of the process. Harry's has revolutionized the grooming game with an affordable, accessible approach to high-quality shaving kits — and the brand's Post-Shave Balm is just what you need to keep your skin in great shape once you've used one of the brand's kits. – Shop Now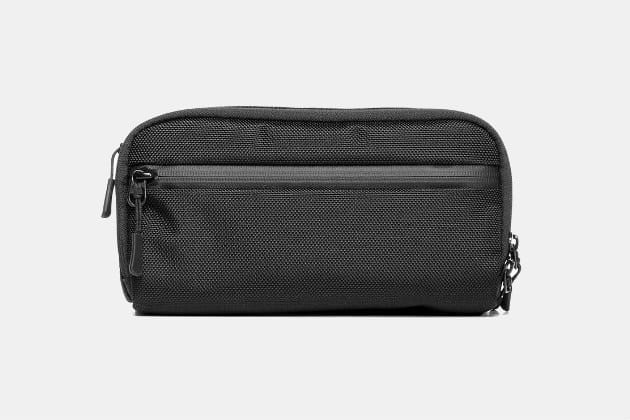 Aer Dopp Kit
Whether you're traveling to the next town over or catching a red eye to another country for the holidays, take your travel-friendly grooming products along with you in the 1680D ballistic nylon AER Dopp Kit. Its rugged, water-resistant, features YKK zippers, and has plenty of storage for your grooming kit. – Shop Now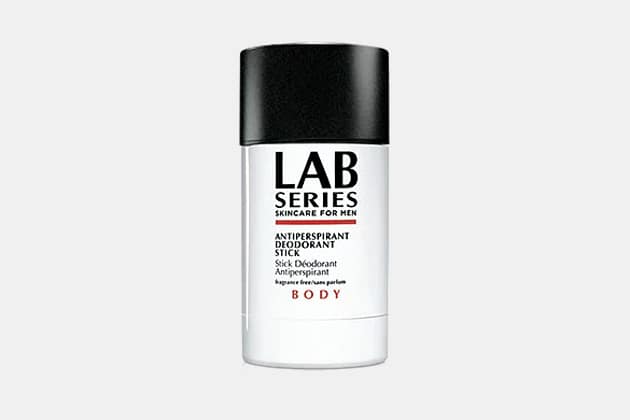 Lab Series Antiperspirant Deodorant Stick
Maybe you want to add some science-based product to your daily routine. Lab Series is here for you. They've been making high-tech grooming products for men for thirty years in those labs of theirs, and they rely on tried and tested, cutting-edge formulas that aim to be effective. This antiperspirant deodorant is fragrance free, controls odor, and relies on the proven active ingredient of aluminum zirconium to stop sweat in its tracks. – Shop Now