Unless you have far, far more pockets in your pants and jackets than I do, you're eventually going to reach for a better way to store your daily gear. Whether that's a full hiking backpack, smaller daypack, or convenient sling bag will depend on what your everyday carry looks like.
If you've ever been mystified by looking for a bag online (how big is a liter, anyway?), this guide is for you. Over the years, I've tested packs in the full range of sizes—from hip packs that couldn't carry more than my wallet and keys, to behemoth hiking packs for week-long trips in the backcountry. Short of getting into a store and packing each bag yourself, I hope this guide is the closest you'll get to being able to narrow down your options to the perfect pack for your unique needs.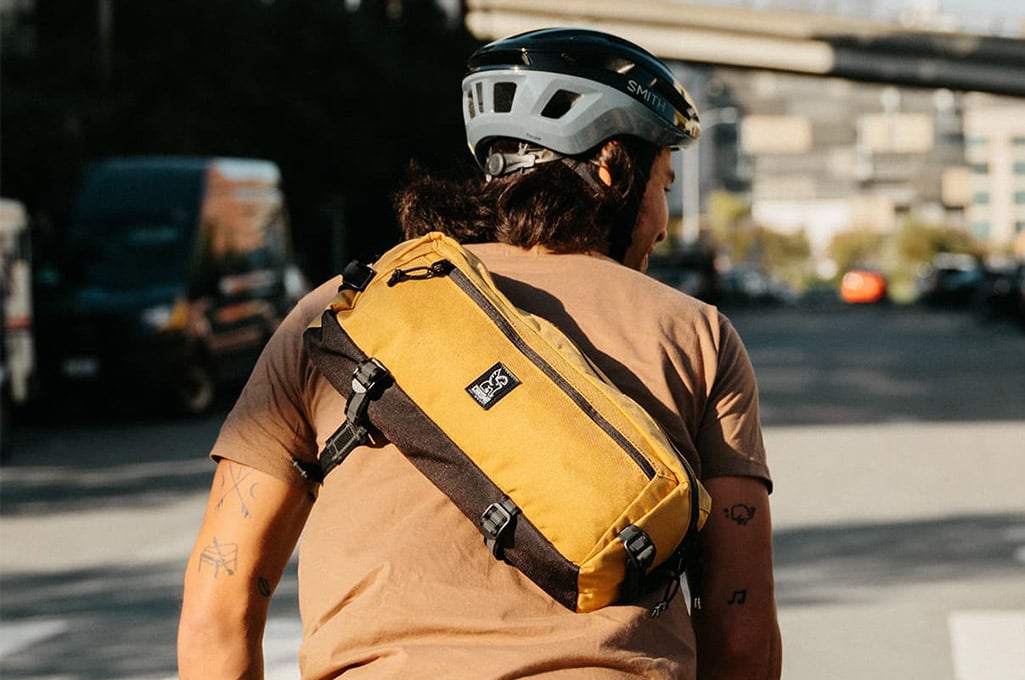 Up to 15 liters: Running errands
For quick grab-and-go missions outside the house, smaller packs are the way to go. They give you just enough room to carry your essentials—wallet, keys, phone, etc.—without stuffing your pockets full to bursting.
The smallest examples clock in at around two liters, and effectively act as a bigger external pocket. Matador's On-Grid Packable Hip Pack is an excellent example of the tiny style: Even at just two liters, it has multiple internal organization pockets and an external phone pocket. Plus, it packs inside of itself, making it an exceptional add-on for larger packs (more on that in a moment).
Approaching closer to the 10 liter mark, you get into sling bags that are perfectly sized for everything you can pack into a minimalist EDC setup. A bag like the Chrome Industries Kadet can act as a replacement for an urban daypack, with enough room to pack away a reusable water bottle in addition to your keys, wallet, phone, and charger.
This is the type and size of bag that I reach for most often when I'm heading out to run errands or taking a quick walk through the park.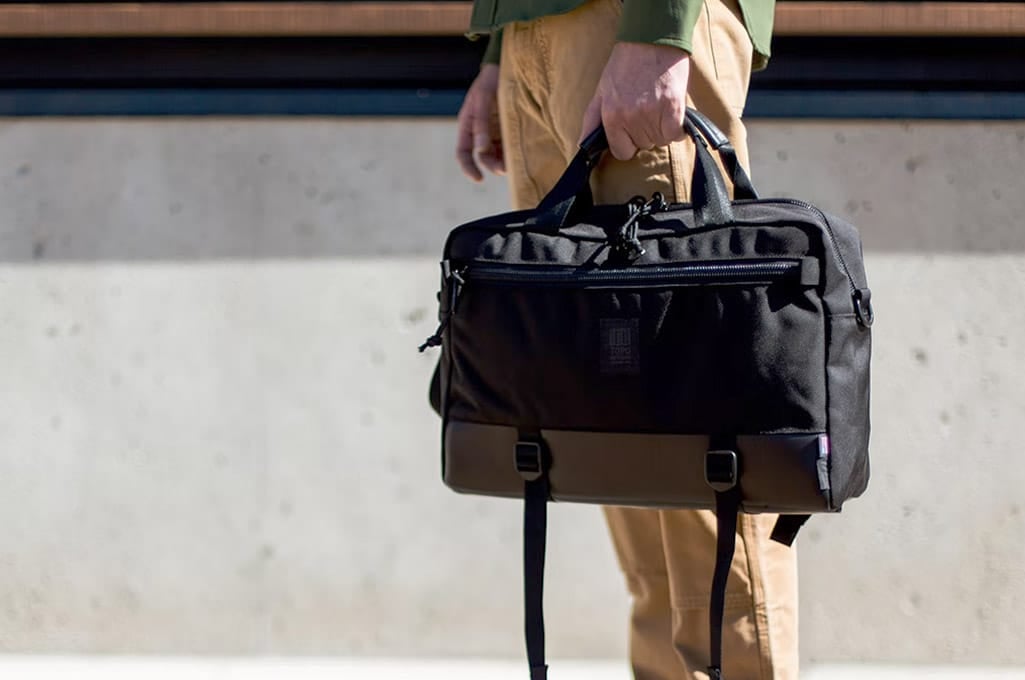 15 to 25 liters: A day in the city
If you're carrying much more than a minimalist setup, a hip pack or sling bag won't do the trick. This is especially true if you need to carry food, a laptop or tablet, or extra layers—in which case you'll definitely need to increase your pack size.
Option one is to go for a messenger bag or briefcase, like the Commuter Briefcase from Topo Designs. These usually have the advantage of featuring a dedicated laptop slot, and they look professional enough to carry into an office.
Option two is a tough-as-nails rucksack, and there's none we like more than GoRuck's GR1. They're ideally sized for quick everyday carry, and can double as a holder for specialized weights that can give you a great workout.
Consider this size of bag if you're moving away from minimalist EDC, or if you want the ability to store everything for a day in the city (including a quick trip for grocery essentials on the way home). It's also an ideal size for carry-on if you're taking a short plane ride.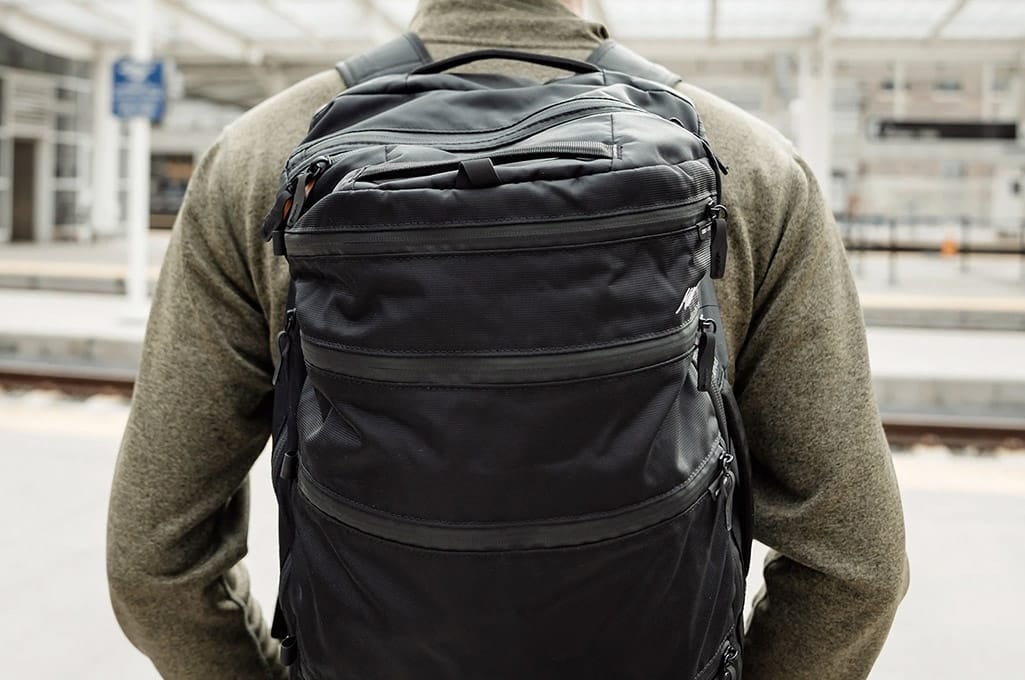 25 to 35 liters: An overnight trip
When you get to the range of packs that clock in around 30 liters, it's the Goldilocks perfect fit for anyone who wants a single bag that can do everything. It's just big enough to pack carefully for a weekend hiking trip, and not so big that it feels like a burden to carry around the city.
Unsurprisingly, this is the range where you'll find the widest variety of packs to choose from. But for my money, a bag like Matador's SEG30 is the way to go. At this size range, the more pockets the better—it gives you more flexibility to store and organize your clothes, food, and equipment for camping, or to keep gym shoes and work devices safely apart when you're headed to the gym and the office on the same day.
Double bonus: This size of pack is almost perfectly within the range for checked luggage with most airlines. And if you're traveling on wheels rather than with wings, it's an excellent all-in-one bag for weekend getaways.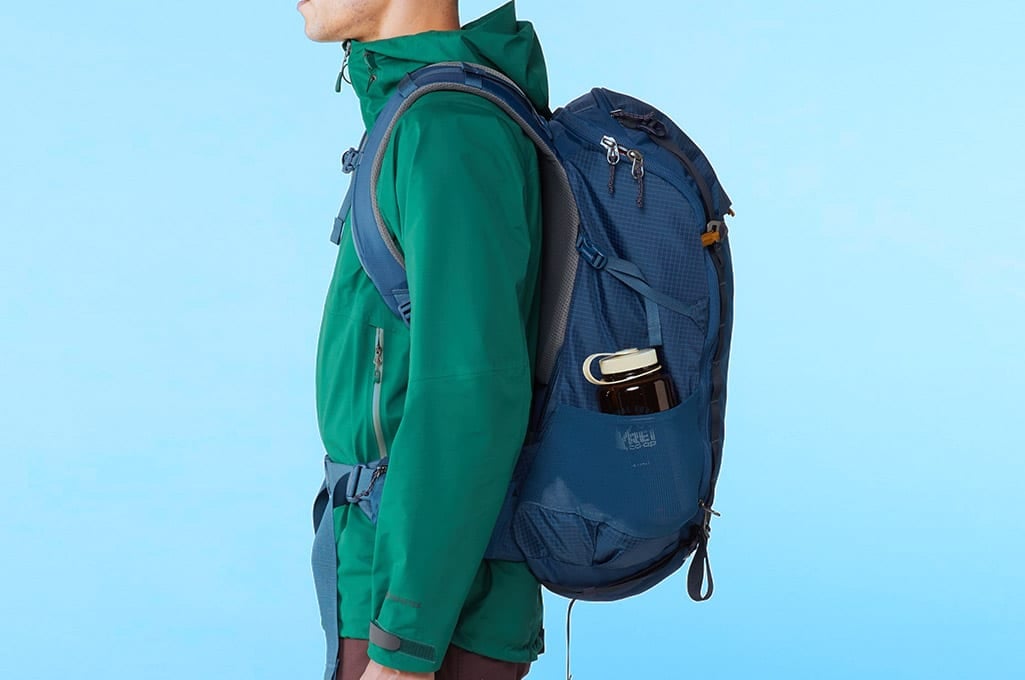 35 to 50 liters: Two or three days
Heading out to the trails for a two or three day trip takes more storage capacity than any casual bag can provide.
In the 35 to 50 liter range of backpacks, you're getting into bags that are specifically designed for hiking and camping. REI's Co-Op Trail 40 Pack is a picture perfect example of the style, complete with hip belt and sternum strap to help distribute your pack's weight evenly during long hikes.
You're not likely to find many bags in this range that look presentable enough to take into the office with you, but they're still a decent fit for someone who has to get all their groceries in one on-foot trip. Just be careful if you're traveling by air; they're not always sized to be used as checked baggage.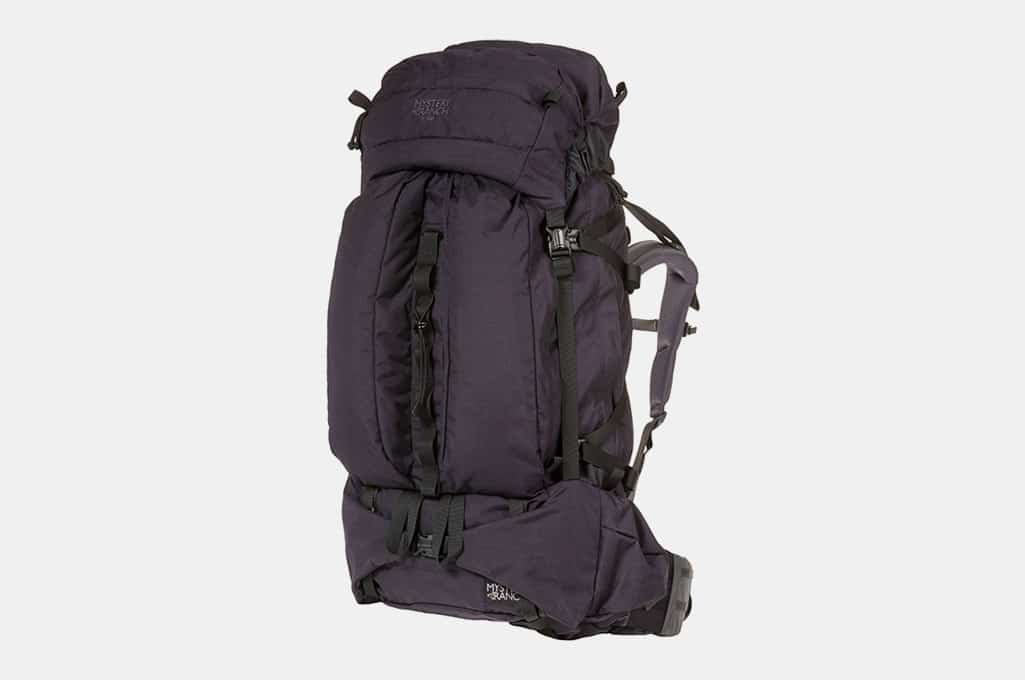 50 liters and above: Multi-day trips
Once you hit 50 liters and up, there's no question what you're using your pack for: It's multi-day camping and hiking or bust. Weight distribution systems are a must here, with larger hip belts and sternum straps as well as internal bracing on most packs of this size.
How much pack capacity do you need for a week or more out on the trail? At this point, there's not much advice I can give you—because if you're prepared to go out for multi-day trips, you should have a much clearer view of your exact camping gear needs than I can provide for you here.
But if you're worried about not having enough space, just go for Mystery Ranch's T100, a monstrously sized 100 liter pack that you can basically live out of.
Parting thoughts: How many bags do you need?
As a gear reviewer, I'm spoiled for options when I'm looking for the perfect bag for my day. But if you're planning on investing in your setup without breaking the bank, the first thing you'll need to do is decide how many bags you really need.
If you want one bag that will handle as many jobs as possible, a well-made pack in the 30 liter range is the way to go. It's big enough to carry a day or so's worth of camping gear, but not so big as to feel bulky when you're wearing it around town for errands.
Adding one more bag to the mix, I'd encourage you to consider what activities you're most excited about—and which ones you're actually engaging in most often.
If you're hitting the trail every weekend, a 40 or 50+ liter pack will open up new ranges of hiking possibilities. But if your idea of a night out has a more urban feel to it, a smaller sling bag will be a convenient and stylish addition to your closet. And if a workout is what gets you out of the house every day, adding a dedicated 20 liter rucksack will pay big fitness dividends.
Disclosure: Clicking on these links and making a purchase may earn us a small referral fee, at no extra cost to you. Learn more here.
freestar.config.enabled_slots.push({ placementName: "gearmoose_leaderboard_btf", slotId: "gearmoose_leaderboard_btf" });