These guys got started by designing a bag that lets you transport your clothes when traveling (by air, by bike, by catapult) that won't result in a wadded, creased mess of fabric when you get to where you're going. Now they've turned their attention to the hydration backpack game. The Enduro Backpack's primary goal is keeping you watered. Its secondary goal is to minimize the intensity of the back sweat that often comes from wearing a bladder pack. And its tertiary goal (that means "third," we looked it up) is to haul your cycling/hiking/boarding essentials—wallet, knife, compass, GoPro, snacks—in its wealth of pockets and straps.
You'll need to supply your own water bladder, but if you've ever thought someone should make a hydration pack that holds stuff without being overly bulky, you'll want to give this Henty a try. – Buy It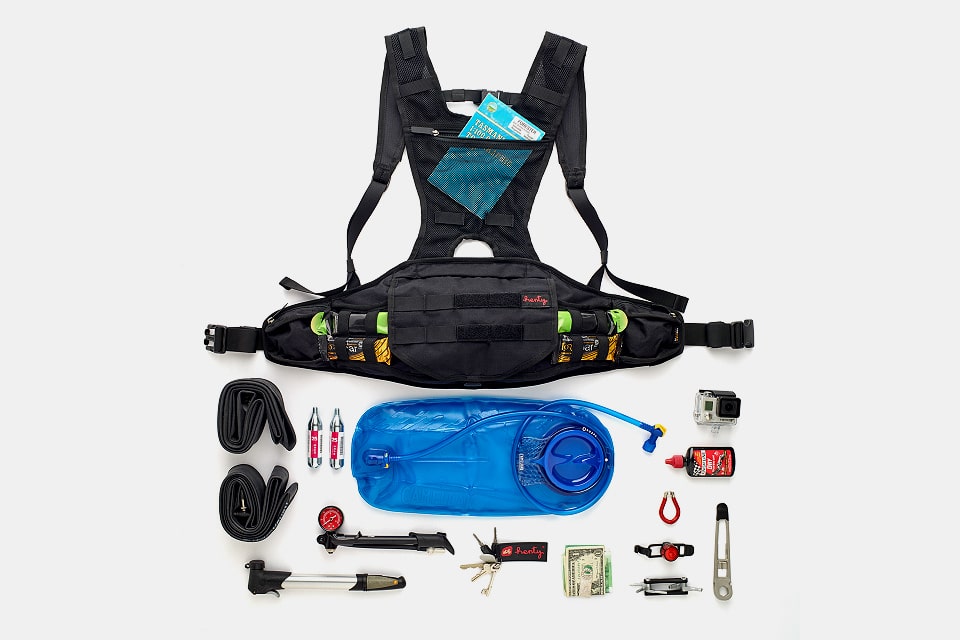 Disclosure: Clicking on these links and making a purchase may earn us a small referral fee, at no extra cost to you. Learn more here.