There are constants when it comes to the gear we wear, and the gear we in turn recommend you wear: It's got to be tough, it's got to be durable, it's got to have versatile, classic style … and more often than not, it's likely got to come from one retailer to meet all of those demands handily. What retailer is that, you might ask? Of course, it's San Francisco-based Huckberry, purveyors of brands like Taylor Stitch and increasingly, purveyors of an in-house line of well-stocked, well-made and expertly crafted favorites.
They do it all with an eye toward the classics, yet modern style remains top of mind.To wit: At Huckberry, you can get everything from classic flannel shirting to well-made chinos to camping gear and whiskey glasses, all in the same day at times. That's why we're over the moon about the Huckberry Winter Clearance, a rarity of an event that promises to put the site's very best, most dependable, most iconic gear up for grabs at standout prices.
You're bound to find something you like — no, make that something you love — in this sale, which promises to fill your closet with the best of the best, from tough chukka boots to equally tough outerwear, cool whiskey glasses, stylish corduroy pants … you name, they've got it. But, the Winter Clearance at Huckberry is only running for a limited time, so this is the best opportunity you've got to pick up your new favorite style essentials (now and for the years to come, that is).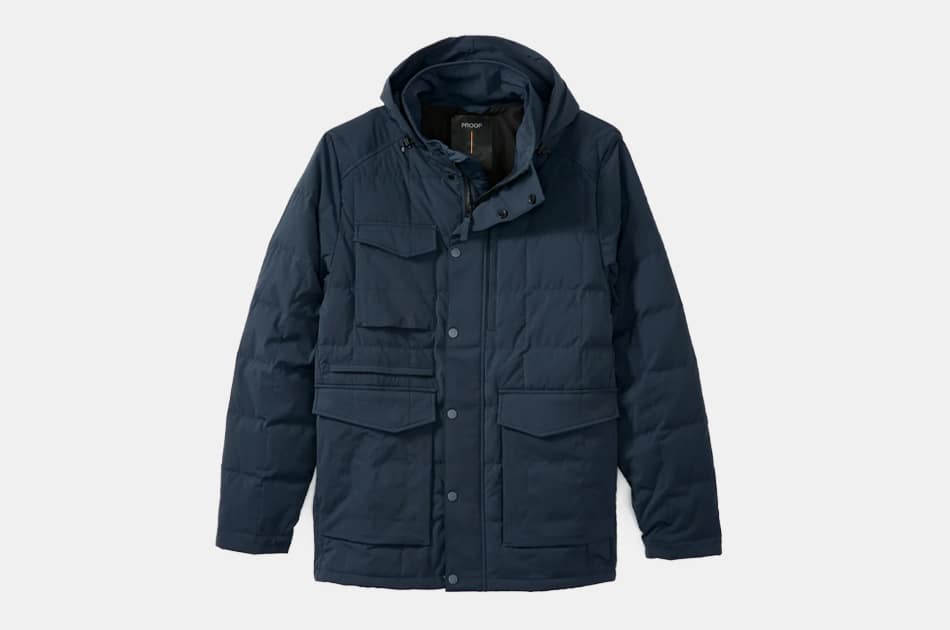 Proof Quilted Field Jacket
Proof Performance churns out the sort of must-buy gear that makes Huckberry such a great retailer, and this classic field jacket (based off the M-65, yet upgraded with a quilted exterior) is exhibit A in terms of dependable, rugged outerwear to pair with, say, your favorite henley and classic dark denim (to name a couple starting points).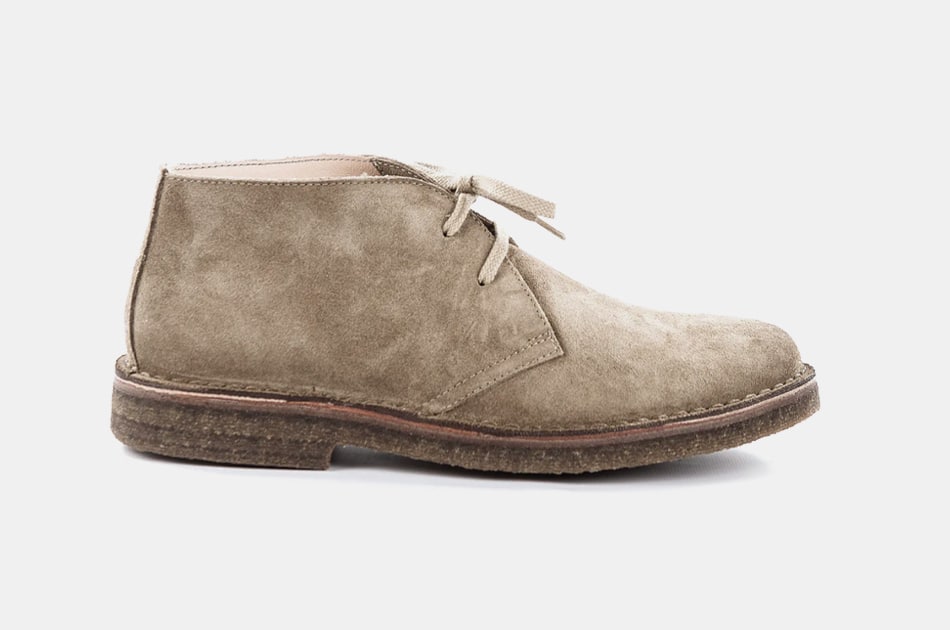 Astorflex Greenflex Boots
The good folks at Huckberry have a knack for finding the type of gear that makes others question where you found it — be it a cool, unique shirt or a well-made pair of Italian chukka boots, like the Astorflex Greenflex Boots as shown here. A stone-cold classic made sustainably in northern Italy, you might want to get a pair in every color.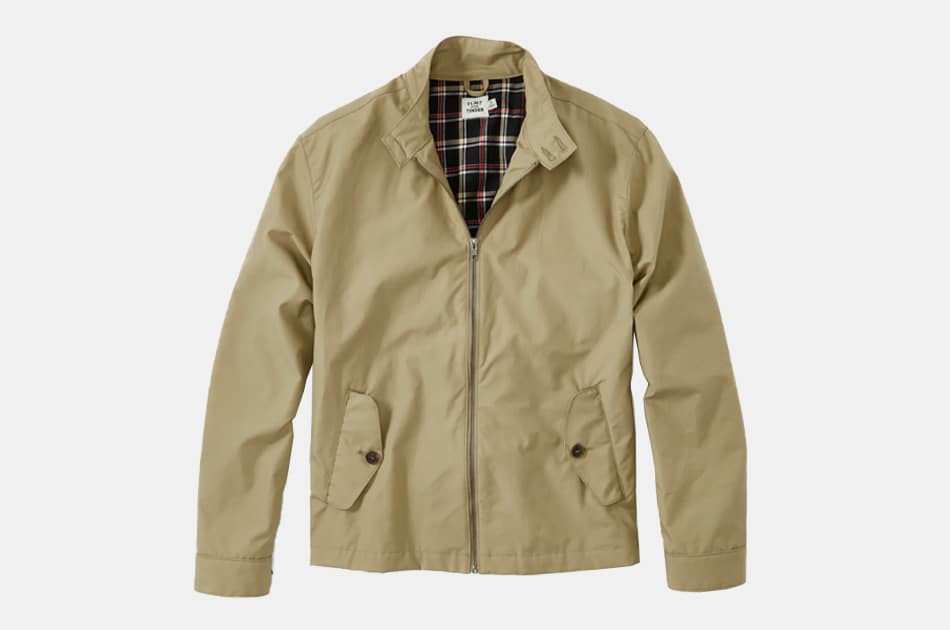 Flint and Tinder Harrington Jacket
It's never too early to be thinking about spring, and more specifically, it's never too early to start plotting to pick up one of the best men's jackets for the season — the kind of jacket that'll turn heads the right way. In short, the target in your sights should be the Flint and Tinder Harrington Jacket, a well-made update of a timeless style staple.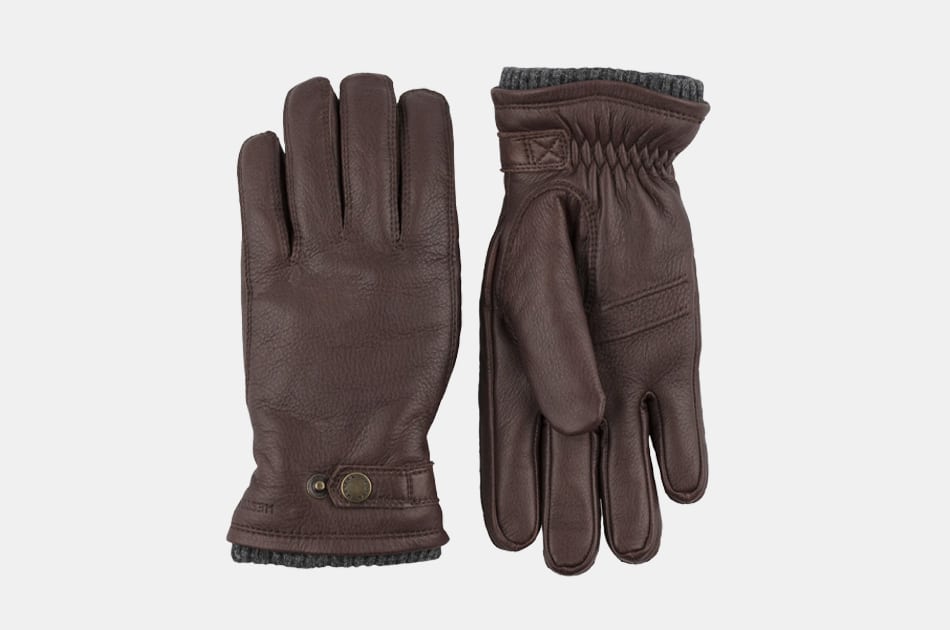 Hestra Utsjo Gloves
The best time to pick up new gear for winter (or perhaps, the second-best time ahead of the start of the season) is a time like now, when you can snag the rugged, durable Hestra Utsjo Gloves on sale. You've got just enough time to wear them this season, then you can keep handy for fall and winter.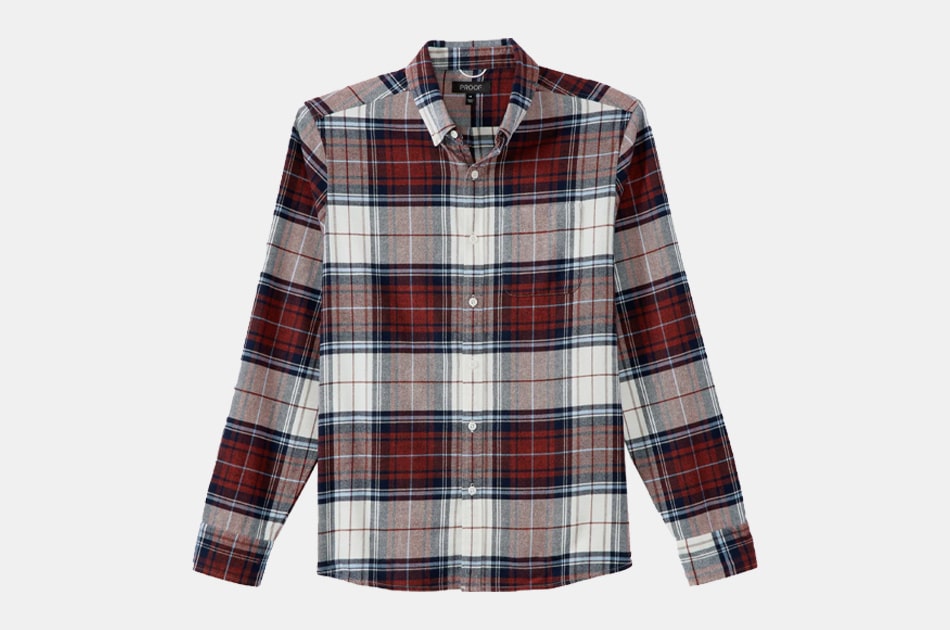 Proof Stretch Flannel Shirt
If there's one thing that Huckberry does very, very well, it's when it comes down to stocking and selling the type of gear that every guy needs — as in, pieces like the dependable, tough-as-nails Proof Stretch Flannel Shirt. Get it now for a downright steal in a variety of colors and patterns (or heck, pick up more than one).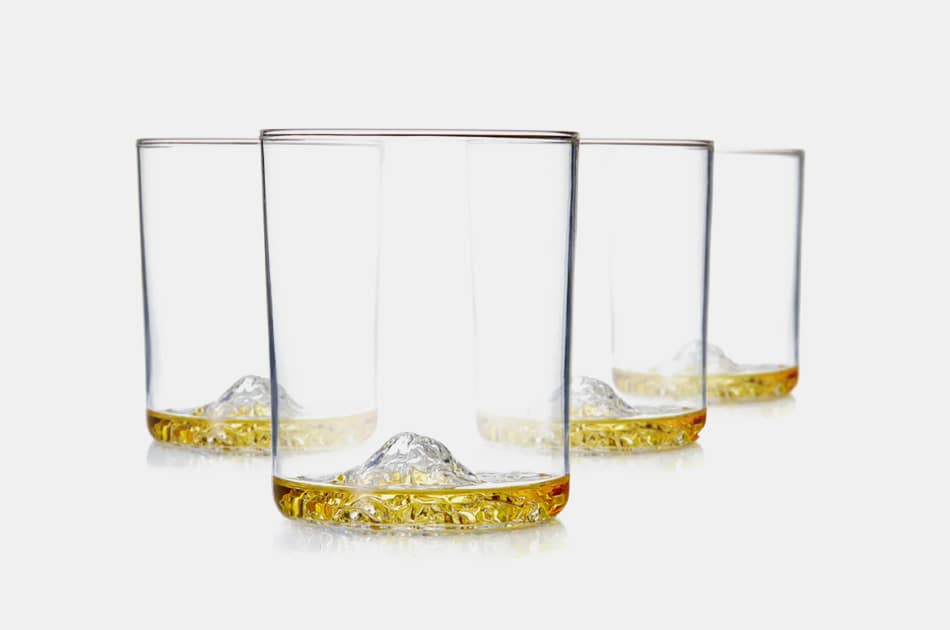 Whiskey Peaks American Mountains Glasses
We told you Huckberry sells just about the coolest gear you can think of across the board, and that assuredly includes complementary products — the type of pieces that are going to enhance your downtime after a long day on the trail or the slopes. We're talking, naturally, about the Whiskey Peaks American Mountains Glasses, one of the coolest ways to enjoy your favorite whiskey after a long day (responsibly, of course).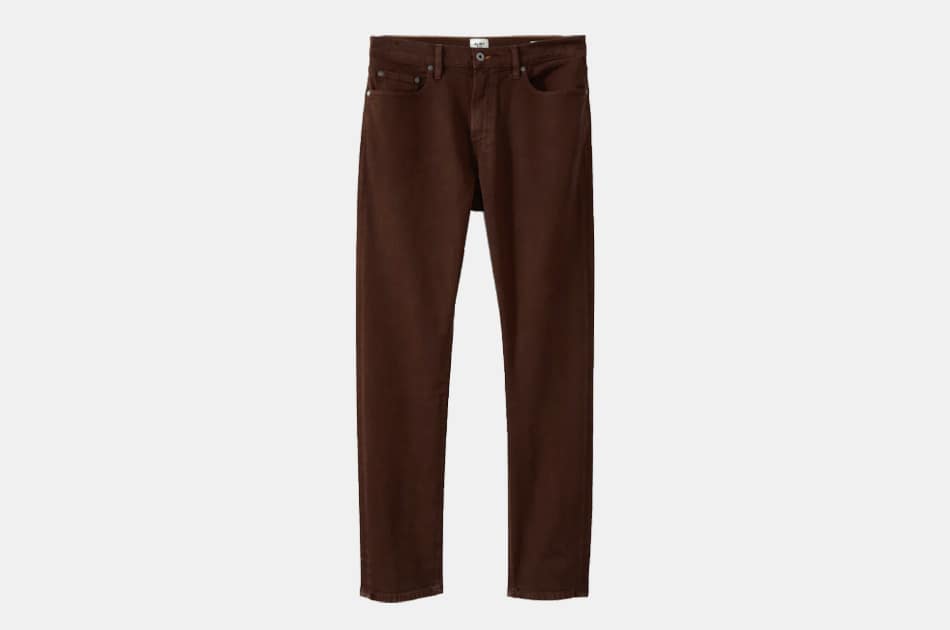 Flint and Tinder Garment-Dyed Jeans
Just when you thought the Flint and Tinder product line couldn't get any better, along comes the Flint and Tinder Garment-Dyed Jeans, available in rich and aesthetically pleasing colors & made with soft cotton fabric and the slightest hint of stretch. Wear them with your favorite Oxford shirt and chukka boots.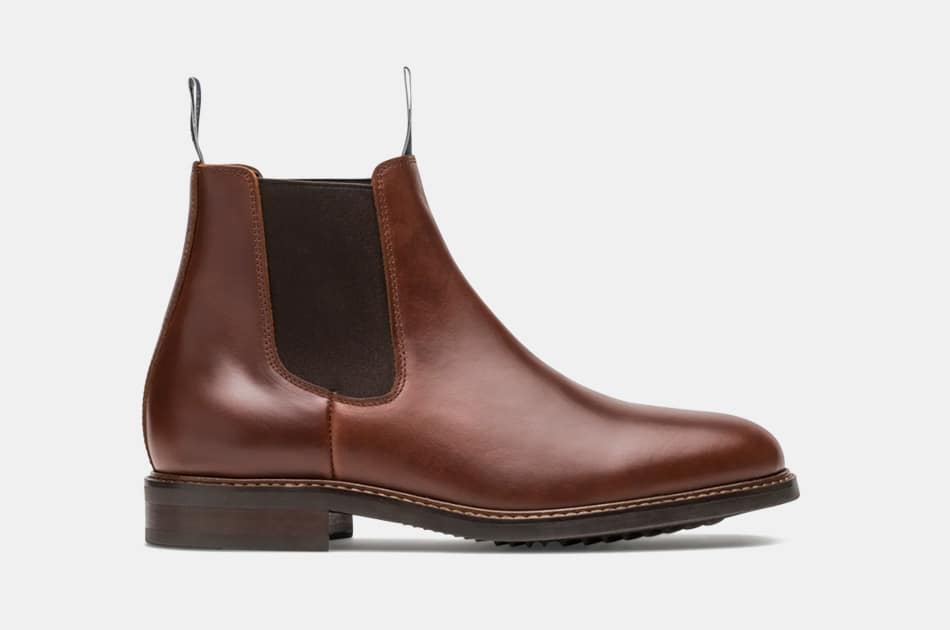 Rhodes Footwear Huxley Boots
If you can see yourself putting together an entire outfit from just Huckberry gear, that's a very good thing indeed — and that's just how they want it. That's what makes the Rhodes Footwear line so essential and impressive, featuring sleek leathers and rugged-yet-durable construction (as seen in these remarkable Chelsea boots).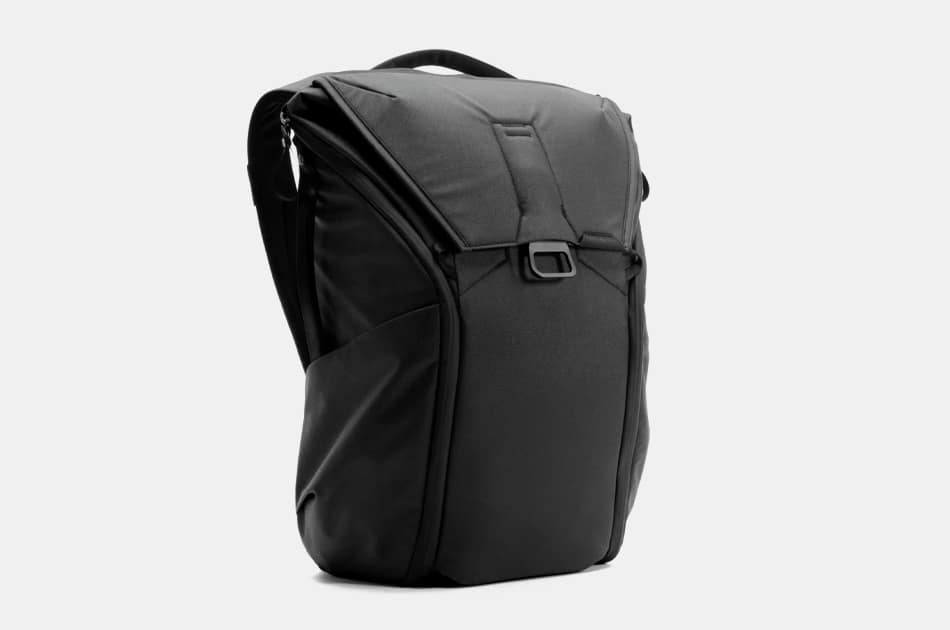 Peak Design Everyday Backpack
Ingenious design, top-notch functionality and dependability that's out of this world: Meet the Peak Design Everyday Backpack, as well-made a backpack as you're apt to find on the market, one that harnesses weatherproof fabrication and extra-comfortable detailing (AKA Padded shoulder straps for a smooth ride).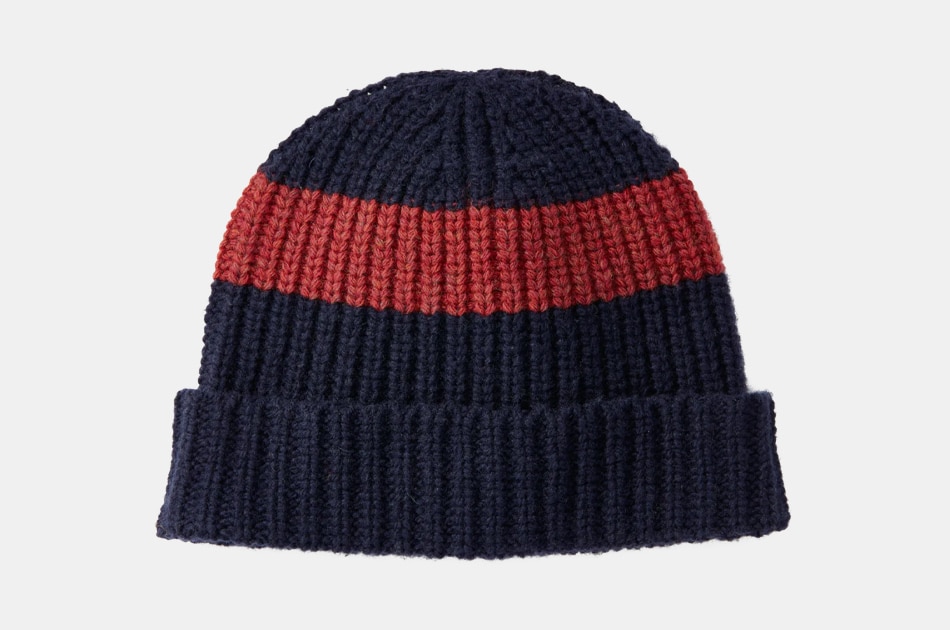 Wellen Beanie
It's unequivocally true that brands like Wellen (one of Huckberry's sustainable in-house brands) make the sort of statement pieces that any guy would be lucky to have in his wardrobe — and it helps that they do a mighty fine job with making affordable stylish accessories like the Wellen Beanie, too.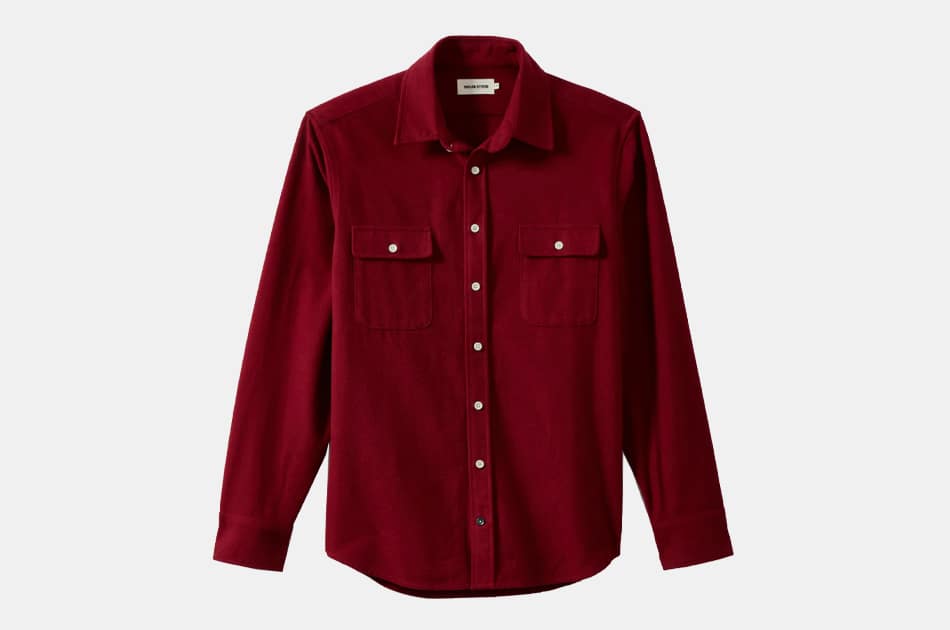 Taylor Stitch Yosemite Shirt
The Taylor Stitch Yosemite Shirt nearly precedes itself when it comes to its reputation, the shirt's top-notch construction and the go-anywhere durability it provides. In a colorway exclusive to Huckberry, all of that is even more true — layer this burgundy overshirt atop a grey henley or a cable knit sweater for extra warmth, and you're geared up to go off-trail.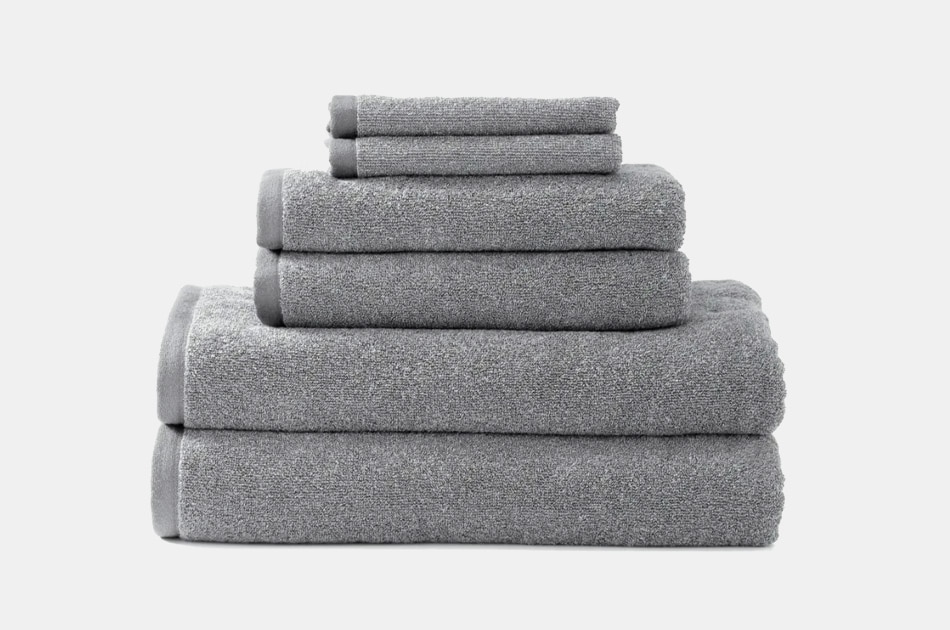 Upstate Bath Towel Bundle
In case you haven't caught on by now, Huckberry really does sell just about anything a stylish guy might need in terms of curating a thoughtful, fashionable, functionally minded life. It's especially true given that they stock and sell excellent home goods, such as this essential bath bundle for wowing any overnight visitors.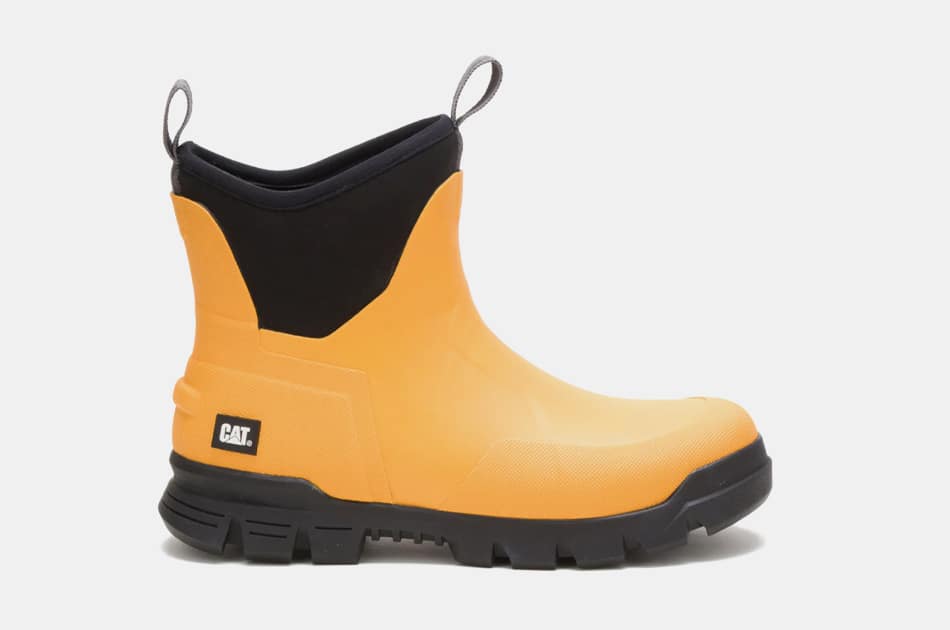 CAT Footwear Stormer Boots
The footwear collection as curated and sold by Huckberry is truly a work of art — it's enough to make any guy want to upgrade his boot collection ASAP. Given that boots are flying off the shelves during the Winter Clearance Sale, there's no time like right now to pick up the rugged CAT Footwear Stormer Boots.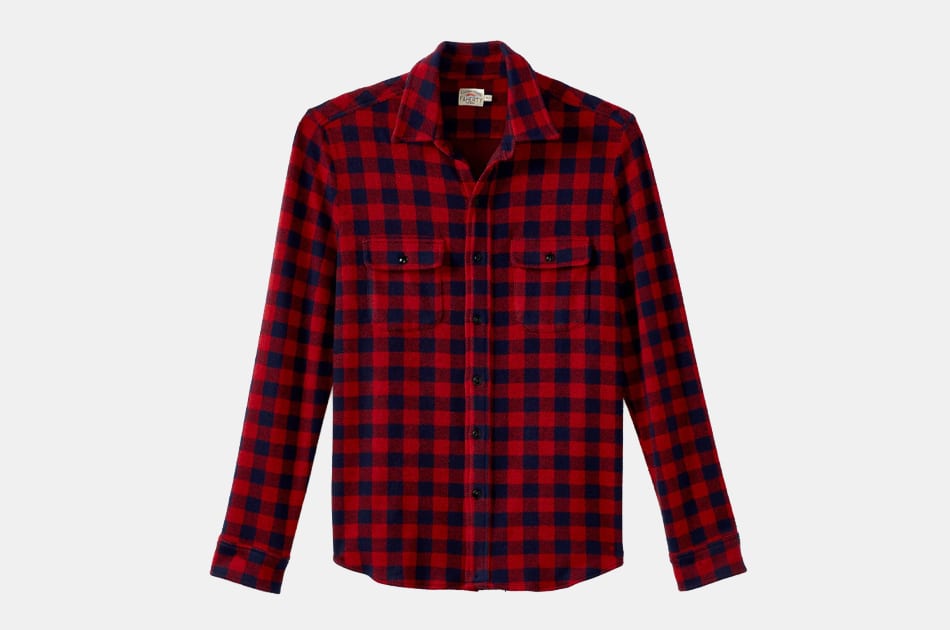 Faherty Brand Legend Sweater Shirt
Faherty Brand has the pedigree and quality to back up its promises of long-lasting style — pieces like the Legend Sweater Shirt really are legendary in their own right, and it's not hard to see why. To wit: This rugged knit sweater shirt can be worn handsomely on its own, not to mention atop your favorite henley, and it's only going to look better the more you wear it.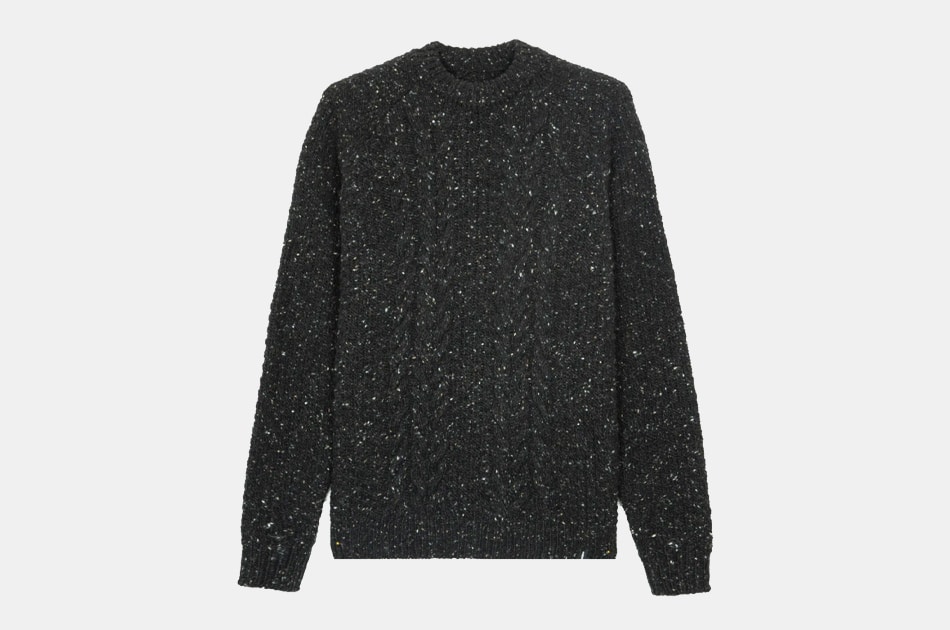 Finisterre Westray Crew
Just as we recommend you pick up essential winter accessories like durable leather gloves when they're on sale, so to do we recommend that you buy a classic sweater like the Finisterre Westray Crew right now. Perfect for any remaining chilly winter mornings, especially when worn with faded blue denim and beat-up leather boots.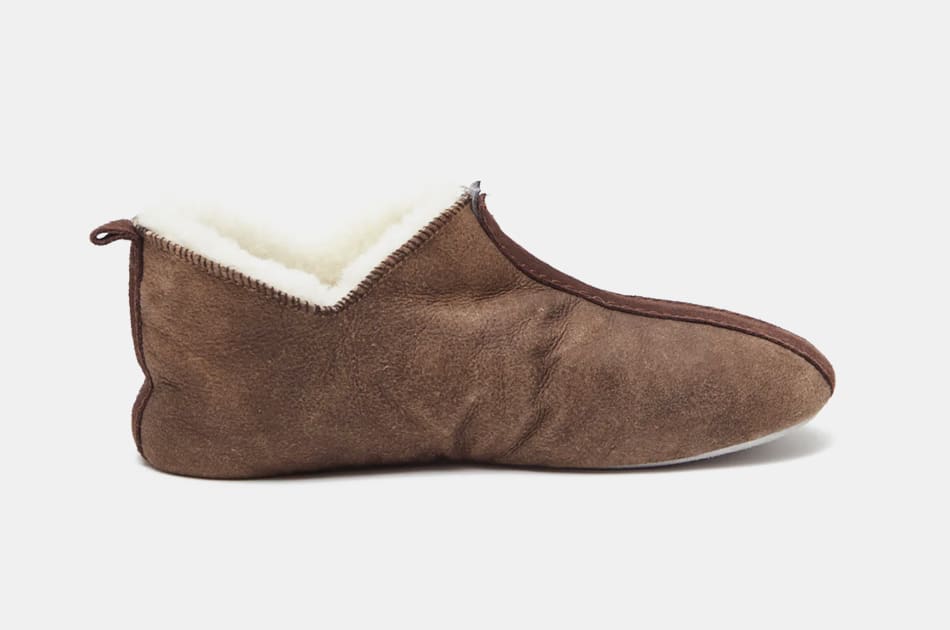 Shepherd of Sweden Henrik Slippers
We fully support bundling up, trekking into parts unknown and coming back with stories to tell (lots of stories, at that). But what about in your downtime? What's a guy to — and what's a guy to wear? The answer could be these affordable, unique slippers from Shepherd of Sweden — the Henrik Slippers blend a sheepskin upper with a soft shearling lining — consider them a hug for your feet.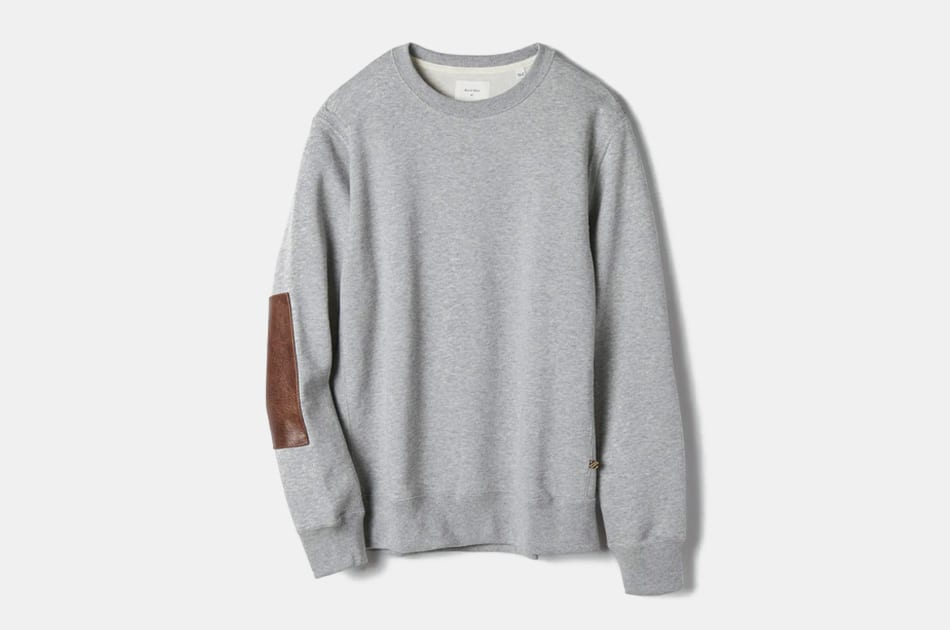 Billy Reid Dover Sweatshirt
OK, we'll come right out and say it — the applause-worthy Huckberry Winter Clearance Sale might just be your best chance at the moment to snap up some of the best men's gear from one of our favorite menswear designers, Mr. Billy Reid. The Dover Sweatshirt blends casual and polished — it's a great place to start.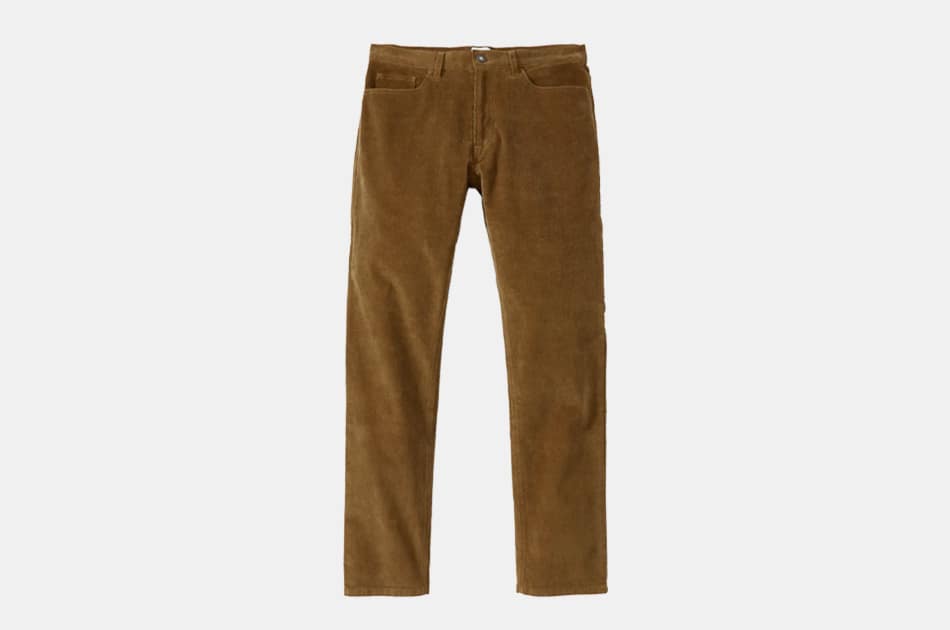 Flint and Tinder 365 Corduroy Pants
The original in-house brand at Huckberry knows a thing or two about producing some of the best men's gear, and naturally, the best men's pants fall into that category. The 365 line of pants is a winner no matter the season, and they've translated that approach into the Flint and Tinder 365 Corduroy Pants, an exceptional pair of trousers to buy right now.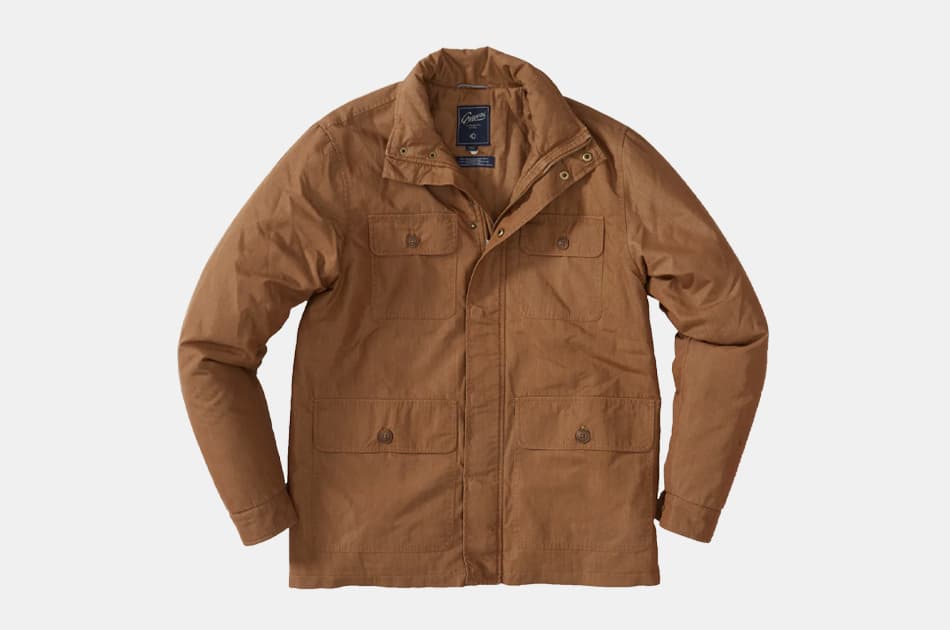 Grayers Canvas Field Coat
We love that Huckberry stocks outstanding brands like Grayers, brands that care about the quality of fabric and the durability each piece needs to bring to the table — that's no more apparent than with the Canvas Field Coat, available for a downright steal at the moment.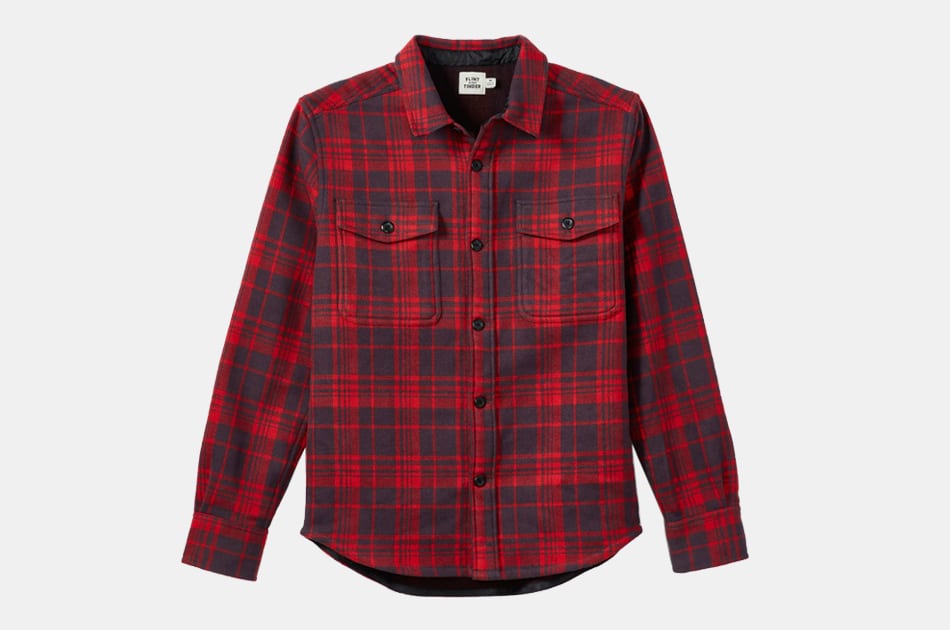 Flint and Tinder Expedition Shirt Jacket
It wouldn't be right to close out this post on the Huckberry Winter Clearance without spotlighting the dependable, rugged, classically stylish Expedition Shirt Jacket, another winter layering gem from Flint and Tinder and Huckberry.
Disclosure: Clicking on these links and making a purchase may earn us a small referral fee, at no extra cost to you. Learn more here.