14 IPAs You Should Try Right Now
It's a style of beer that's at once divisive and also much-loved, lauded and exalted and yet … strongly disliked by others. We're talking, of course, about the rich and flavorful style of craft beer known as the India Pale (IPA for short, naturally). That's where we begin with our guide to 12 IPAs you should try right now.
It's a style of beer that American brewers have made all their own as the craft beer boom has exploded, experimenting with different styles and blends of hops, amping things up for double and triple IPAs and toning them down for pleasant, easy-drinking session IPAs (with a lower alcohol by volume). One thing's clear, though — any brewer worth his weight in hops should probably have an IPA on tap (or in a can!) at their brewery or brewpub.
And your local watering hole, craft beer bar or not, likely has an IPA or two on tap. To start the new year in a tasty, flavorful and nuanced way, we recommend you try one of the below 12 IPAs to expand your palette and broaden your beer-drinking horizons — just don't go trying all of them at once, though. You just might find your new favorite beer in the process, to say the least. Again, whether you enjoy an IPA among friends or to unwind at the end of a long day, it's a winning beer style worth further examination (responsibly, of course).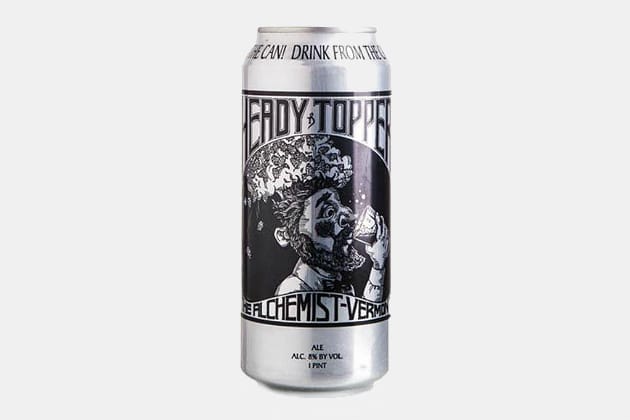 Alchemist Heady Topper
"Mythical" and "hard-to-find" would be two ways to describe Heady Topper from Alchemist, but "one-of-a-kind" and "worth the search" are also apt ways to describe this beer. Nestled away in Vermont, Alchemist has been hard at work perfecting this incredible IPA — one of the best in the world, in our minds. The thrill of the chase has never been more worth it when it comes to the best IPAs to drink now. – Learn More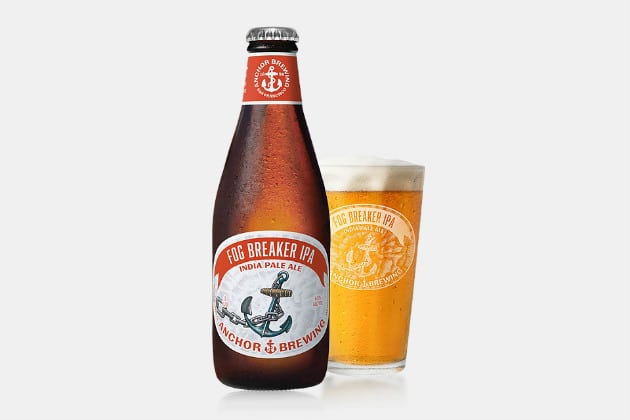 Anchor Brewing Fog Breaker IPA
From the craft beer pioneers at Anchor Brewing — one of the first American breweries to lead the way in the field — comes a new IPA that's refreshing and bright, the perfect sipper no matter the season. The Fog Breaker IPA is heavy on juicy hops and fresh pine for a distinctive addition to your beer fridge — and yes, we think you need a beer fridge given all of our picks for the best IPAs to drink now. – Learn More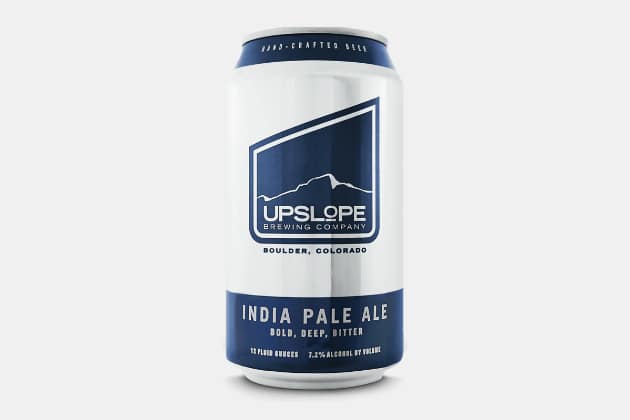 UpSlope IPA
Take it from us — it pays off to enjoy one of the best IPAs out there when you know the brewery crafting it is giving back in a way that's bigger than beer. Colorado-based UpSlope channels the spirit of the outdoors and also the spirit of giving back, working with Certified B Corporations to ensure it reduces waste and environmental impact in the production of its standout beer — like its aptly named India Pale Ale. – Learn More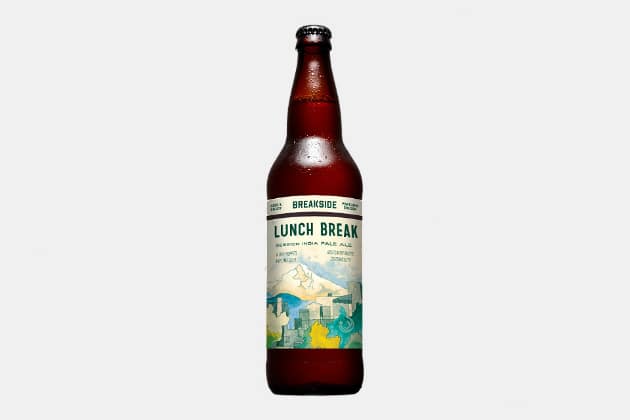 Breakside Lunch Break IPA
Although we appreciate and enjoy a seriously hopped up IPA as much as the next guy, it's refreshing to get some of that classic IPA flavor without overdoing it on the booze or the calories. Such is the case with the Lunch Break IPA, a no-nonsense session IPA that we simply can't wait to take the beach this spring and summer when things warm up. It's hop-forward and features a grapefruit flavor profile — sounds good to us. – Learn More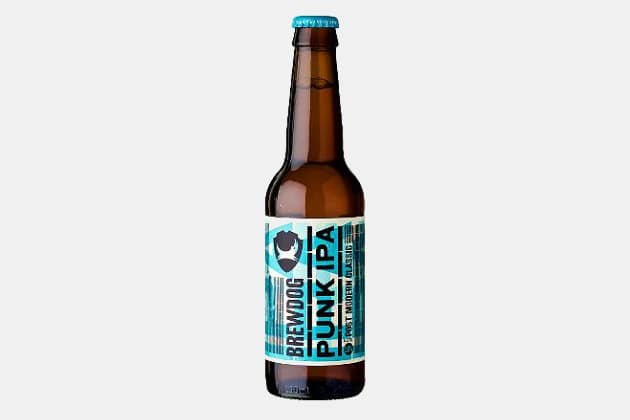 BrewDog Punk IPA
BrewDog is controversial for its marketing and advertising tactics, to be sure, yet they also fly in the face of convention when it comes to the "punk" spirit behind beer. It's this approach and ethos that's helped BrewDog grew around the globe, including a new brewery-and-hotel operation in Columbus. It's worth a visit, and while you're there … get the Punk IPA. Cheers. – Learn More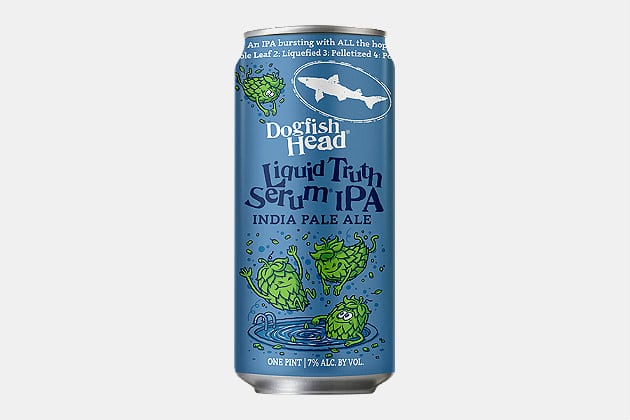 Dogfish Head Liquid Truth Serum IPA
Dogfish Head is yet another unconventional pioneer in the craft beer space that plays by its own rules and mixes things up when it comes to new, cool ways to produce some of the best IPAs in the business. The Liquid Truth Serum IPA rises to the occasion nicely, using four different hop states to craft a beer (pun intended) that's bold and citrusy. – Learn More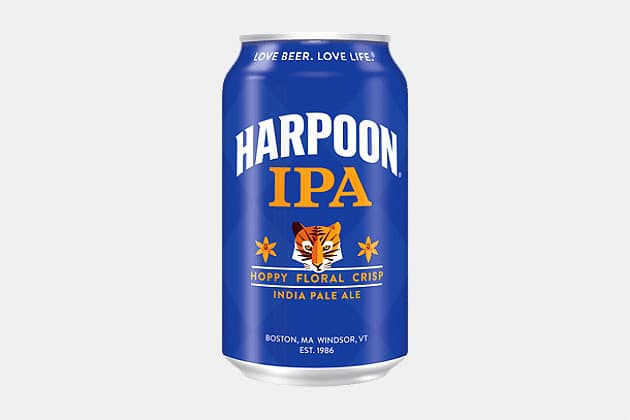 Harpoon IPA
You could certainly do worse than turning to a trusted brand like Harpoon when it comes time to pick up a six-pack of beer for your next winter gathering. And if you're searching for a classic IPA your guests can enjoy (in moderation, of course), then you could do worse than the Harpoon IPA, a staple that's been around since the early '90s — all the while delivering the timeless flavor you know and love. – Learn More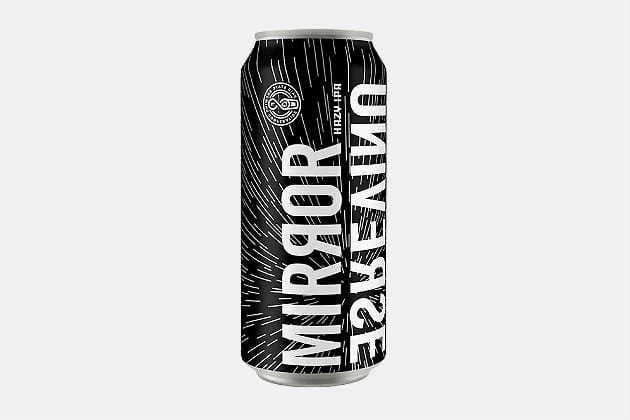 Fair State Mirror Universe Hazy IPA
Within the beer world, you get all sorts of takes on the India Pale Ale style, including IPAs that play right into current trends — or at least, trends in the beer world across the past few years. That includes hazy, juicy hoppy IPAs like the Fair State Mirror Universe iteration seen here. Wheat and oats meet Citra and Mosaic hops, which is sort of a long-winded way of saying you're going to want to crush many a can of this beer. – Learn More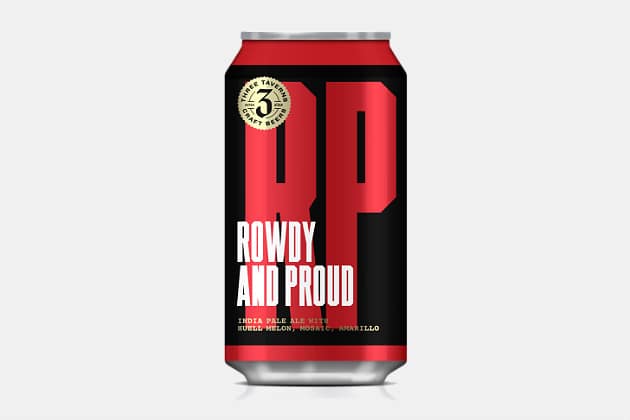 Three Taverns Rowdy and Proud IPA
Rowdy and proud just might describe how you're feeling after enjoying the IPA of the same name from Three Taverns Brewery. This is the type of style you can — and should — enjoy with friends after a long week on the clock. It's a bold IPA in a can (sometimes hard to get right), made with classic Mosaic and Amarillo hops for a burst of flavor. We'll drink to that. – Learn More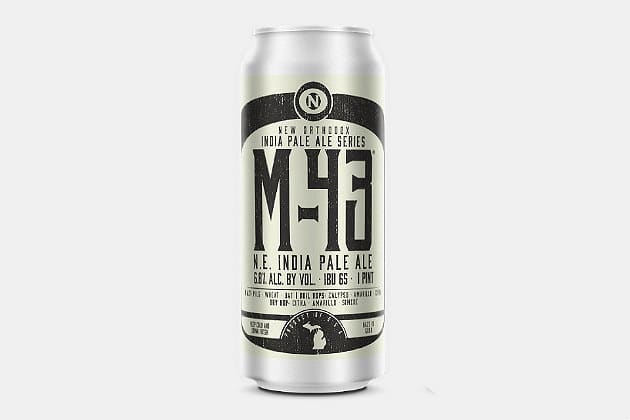 Old Nation M-43 IPA
In the small Michigan town of Williamston, there's a brewery that's been taking the Michigan craft beer scene by storm, racking up awards, accolades and plenty of visitors — that'd be Old Nation, largely thanks to the M-43 IPA. Another IPA in a can done right, M-43 is fresh, rich and delicately made to be enjoyed with friends across the Midwest — and outside of that region, before too long. – Learn More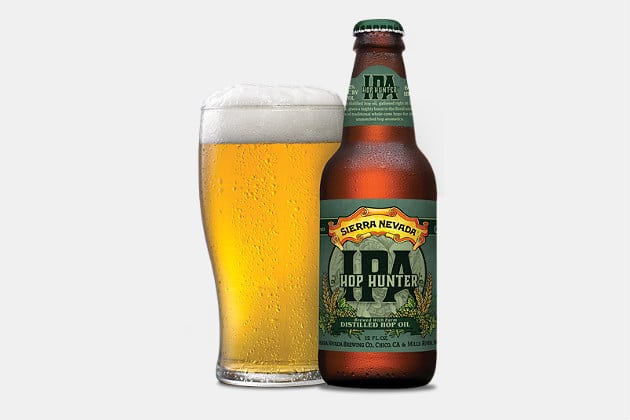 Sierra Nevada Hop Hunter IPA
The tried-and-true classics just don't ever get old (in a figurative sense, at least — we suggest enjoying your beer as fresh as you can get it). That's the case with the Sierra Nevada Hop Hunter IPA, another stone-cold classic from a brewery that helped lead the way in the early days of craft beer in the States. The Hop Hunter is everything you need in an IPA. – Learn More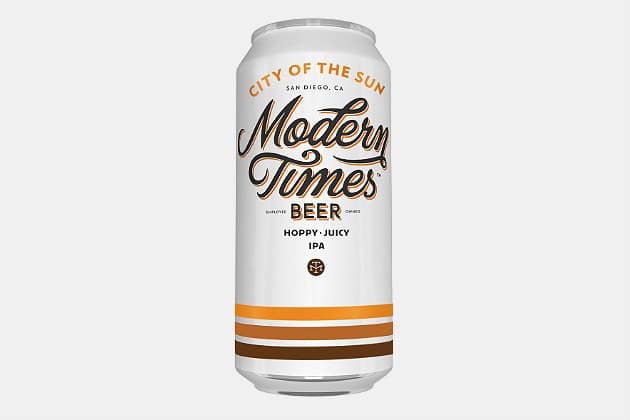 Modern Times City of The Sun IPA
The teamwork and drive behind craft beer is what makes it so great — and so worthwhile for employees of many a brewery. Take the employee-owned ethos behind Modern Times; it's that attention to detail and care that results in delicious IPAs like the City of the Sun, blending notes of citrus, lime & melon for one heck of a great beer. – Learn More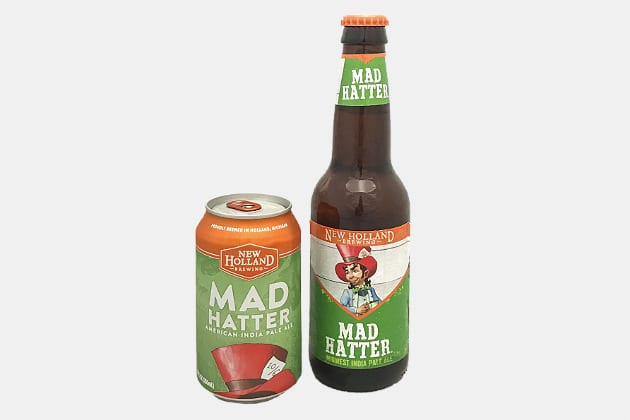 New Holland Mad Hatter American IPA
New Holland touts itself as "pure craft" in "Pure Michigan," and if you've had the chance to visit the brewery's multi-story brewpub and distillery in Beer City U.S.A itself (that'd be Grand Rapids, Mich.), we think you'll agree. For more than 20 years, they've been a fixture in the Michigan craft beer scene, all thanks to styles like the rich, classic Mad Hatter American IPA. Bottoms up! – Learn More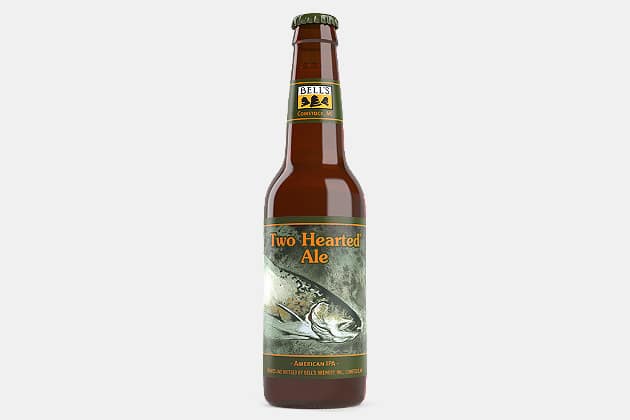 Bell's Two Hearted IPA
Spend any time at the incredible Bell's Brewery in Kalamazoo, Mich., and you might feel like you've stepped back in time — a time when craft beer was a new anomaly, and hard to find. Well, Bell's Two Hearted Ale is easier to find today, but no less excellent when it comes to taste, flavor and freshness — whether out of a can or on draft, Bell's Two Hearted is a nationwide standard-bearer among IPAs. Don't take our word for it, though — get to Bell's and find out for yourself. – Learn More
Disclosure: Clicking on these links and making a purchase may earn us a small referral fee, at no extra cost to you. Learn more here.
freestar.config.enabled_slots.push({ placementName: "gearmoose_leaderboard_btf", slotId: "gearmoose_leaderboard_btf" });