Need to open a bottle of craft brew? Yeah, the KeyAnchor does that. But to label it a bottle-opening keychain doesn't nearly do it justice. Where the KeyAnchor really outshines its keychain tool counterparts is its versatility and multi-functional design suited for everyday carry.
Crafted from lightweight grade 5 titanium, the KeyAnchor is a micro key organizer first and foremost, and holds 4-8 keys or your choosing with ease and without the dreaded key jingle thanks to a custom spring added to the mix.
Additionally, the KeyAnchor provides much of the same functionality as your favorite multi-tool thanks to a variety of tools integrated right into the design such as a box opener, a mini pry bar, a screwdriver, and of course, a bottle opener. Carry it on your key ring, around your neck, or in your pocket, and you're everyday carry will be squared away for a lifetime. – $22+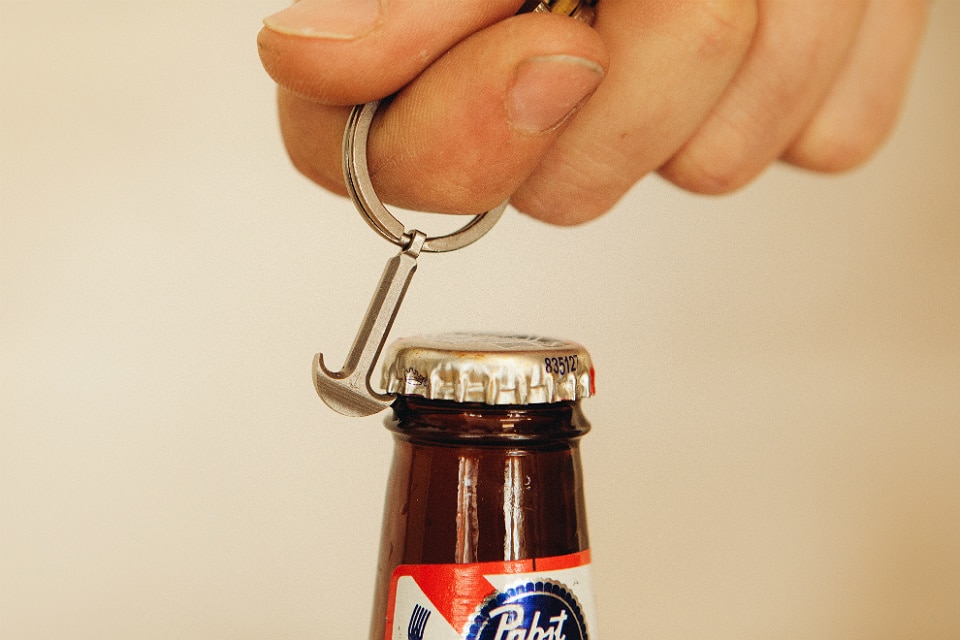 Disclosure: Clicking on these links and making a purchase may earn us a small referral fee, at no extra cost to you. Learn more here.