No suitcase in the world has as much fun as this one. Meant to outlast the lifespan of dozens of those black, stamped-steel grills, the Nomad Grill & Smoker is a charcoal-fueled multi-use cooker built from cast and anodized aluminum. It folds up into a portable, thirty-pound case with an ergonomic handle so you can pretty much take it anywhere. Thanks to the multi-layer construction and the brand's proprietary SurfaceSafe technology, you can use it on tables, tailgates, and any other surface (that isn't overly heat-sensitive or flammable).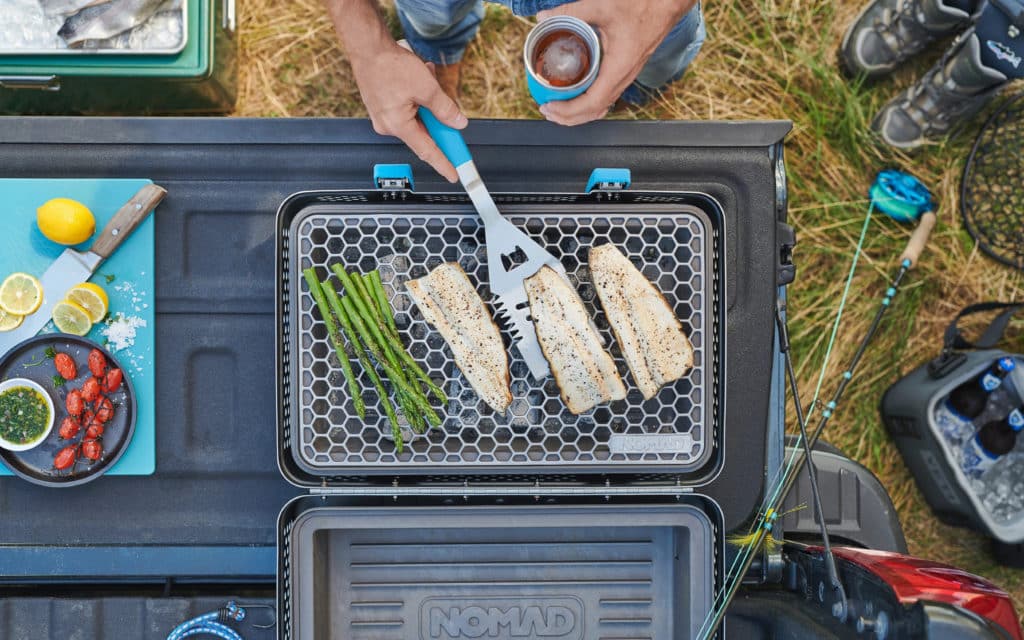 The grill grates are stainless steel and domed for extra coal clearance. Magnets hold the grates in place for rattle-free carrying. When it comes time to cook, fire up your charcoal and close the lid for a smoker with 212 square inches of cooking space. Fully open, the grill can accommodate thirty burger patties on its two surfaces (just opt for the additional grate, as the grill only comes with one).
Magnetic vent sliders let you optimize airflow for temp control, then close up tight to eliminate ash spillage when it's time to haul the grill away (after it's cooled down, obviously). At its heart, the Nomad lives to be portable, but the advanced features and quality construction may very well make it your go-to backyard grilling option.
Disclosure: Clicking on these links and making a purchase may earn us a small referral fee, at no extra cost to you. Learn more here.