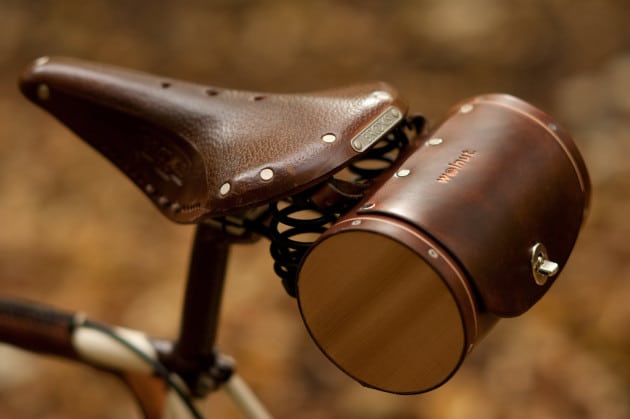 There is perhaps no better accessory for the modern bicycle than the Seat Barrel Bag. Basically a trunk for your bike, The Seat Trunk, as it is also called, attaches to your bike's seat rail via leather straps, offering up some extra space to carry your lunch, keys, clothes, or any other gear on your next ride through the city. It features a design based on antique steamer trunks and St. Bernard Barrels, and is crafted from tanned leather finished with neatsfoot oil and walnut dye, and cedar wood sides. Order one today from WalnutStudiolo so you can throw some "junk in the trunk" on your next ride.
Seat Barrel Bag $126
Disclosure: Clicking on these links and making a purchase may earn us a small referral fee, at no extra cost to you. Learn more here.