Shinola Travel Watch Case
Don't let your beloved timepieces bang around in your bag anymore. With the Shinola Travel Watch Case, you can safeguard two of your timekeepers via watch-shaped recesses that are lined with soft and protective suede, and equipped with a leather watch seatbelt for extra security.
There's also a double-sided flap to protect your watches from each other, so it's sort of like they each get their own little travel suite. The attractive exterior of the watch case is made from supple leather, with a rich and organic finish that'll patinate and matte over time—as good leather does.
Price: $250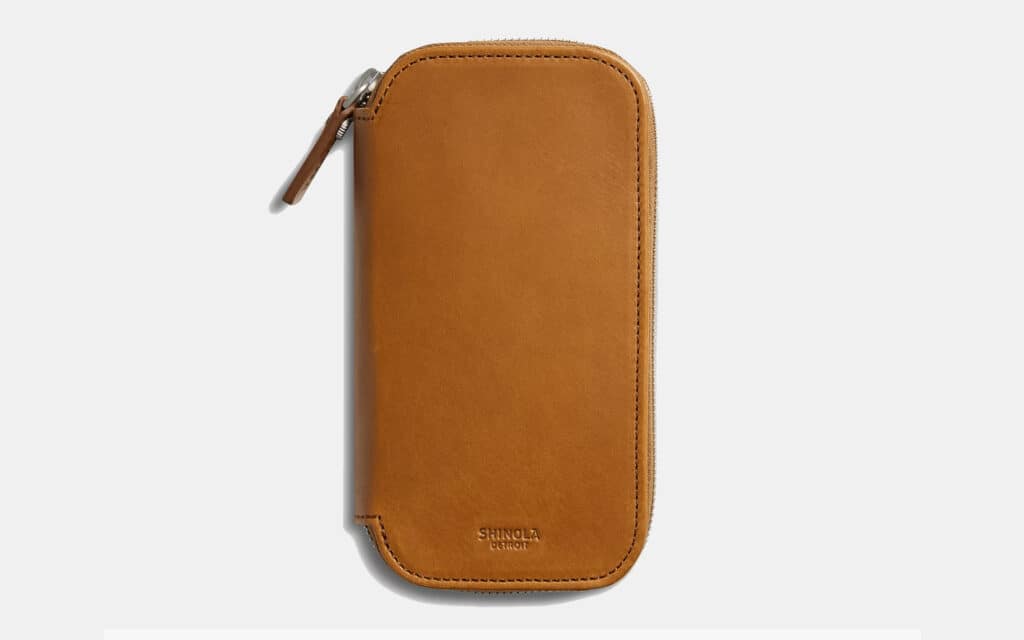 Disclosure: Clicking on these links and making a purchase may earn us a small referral fee, at no extra cost to you. Learn more here.