You often get what you pay for when it comes to knives. Which is why SOG continues to impress. While they certainly have their higher end stuff, what makes up their core are solidly made, yet reasonably priced tools and knives.
The PowerPint is a compact multi-tool with a nice price tag and a good amount of functionality. Just five inches long and weighing around four ounces, when it's clipped to your pocket (with the integrated clip) it won't tax your pocket seams — or pull your pants down.
All the usual multi-tool suspects are here, two blades (one serrated and one straight), pliers, scissors, screwdrivers, and so on. There's even a magnetic quarter inch hex bit holder — all for less coin than you'd expect. –
Shop Now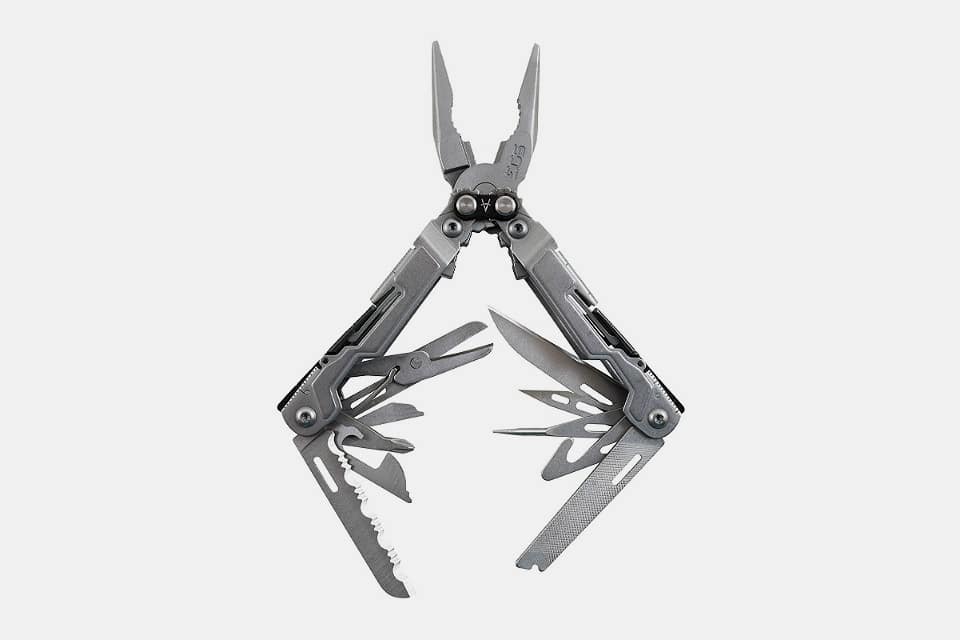 Disclosure: Clicking on these links and making a purchase may earn us a small referral fee, at no extra cost to you. Learn more here.