The guy who values durable travel style and ease of getting from point A to point B — so, a guy just like yourself — can't take less than the best on the road these days. We feel that way when we get ready to travel, and in that regard, there might not be a more valuable travel companion for your next spring and summer getaway than the Solgaard Carry-On Closet 2.0.
The name really says it all, and we're more than impressed at the dependable versatility and design of this sleek carry-on suitcase. The trick here is the collapsible shelving system that expands and compresses at will, giving you the ability to fit WAY more than you ever thought possible into your carry-on.
From toiletries to your everyday carry must-haves, this handy suitcase takes into account everything the stylish traveler might possibly need for a global or cross-country (or heck, upstate) jaunt.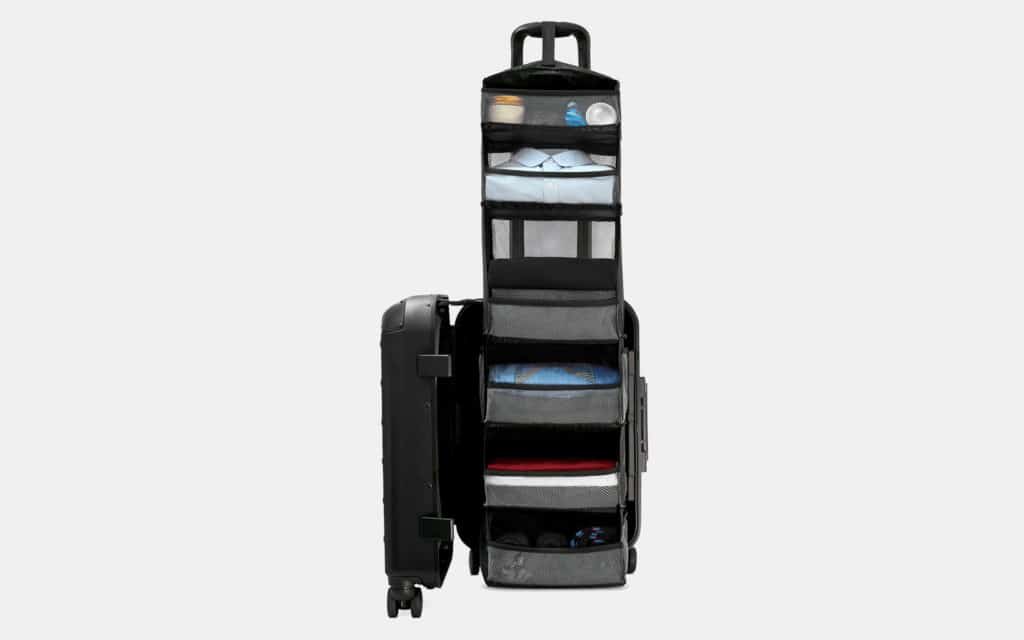 Disclosure: Clicking on these links and making a purchase may earn us a small referral fee, at no extra cost to you. Learn more here.