To say that the US is drenched in whiskey sounds a bit silly, but it's sort of true. While the numbers aren't as astronomical as beer, distilleries are producing nuanced, high-quality whiskeys from Temecula to Tampa Bay. It's as entrenched in our history as apple pie, the designated hitter, pickup trucks, and American flag tank tops.
Whiskey fans know that Americans have been perfecting the art of bourbon, rye, and other whiskeys since our inception. This is because immigrants from places like Ireland, England, Scotland, and beyond brought their distilling histories and prowess along with their family names.
In the centuries since, a slew of big names have taken over the marketplace. And while it's not necessarily a bad thing that you know (and likely purchase) expressions from the likes of Jim Beam, Wild Turkey, Maker's Mark, and others, myriad lesser-known American whiskeys deserve at least a little consideration.
And, since we always like to live by the idea that there's no time quite like the present to give something a try, we believe today is a good day to discover some of them. From California, New Mexico, and even Iowa, below you'll find ten of our favorite lesser-known, underrated, and undervalued American whiskeys. Keep scrolling to see them all.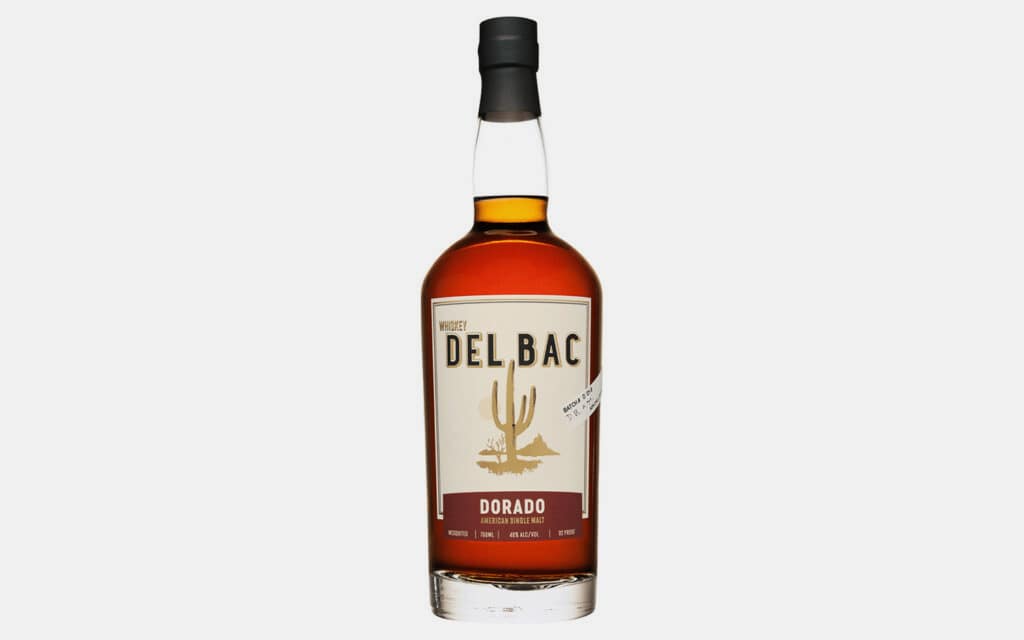 Whiskey Del Bac Dorado American Single Malt Whiskey
Whiskey Del Bac Dorado is where the American Southwest and art of classic Scottish single malt whisky traditions intersect. This unique whiskey gets its flavor from the addition of 100 percent malted and then mesquite fire-smoked barley. It's then copper pot still distilled, matured, and bottled right there in Tucson, Arizona. The result is a big, bold whiskey with notes of dark chocolate, caramel, vanilla beans, pipe tobacco, and robust campfire smoke.
Origin: Arizona
Proof: 92
Price Range: $49-59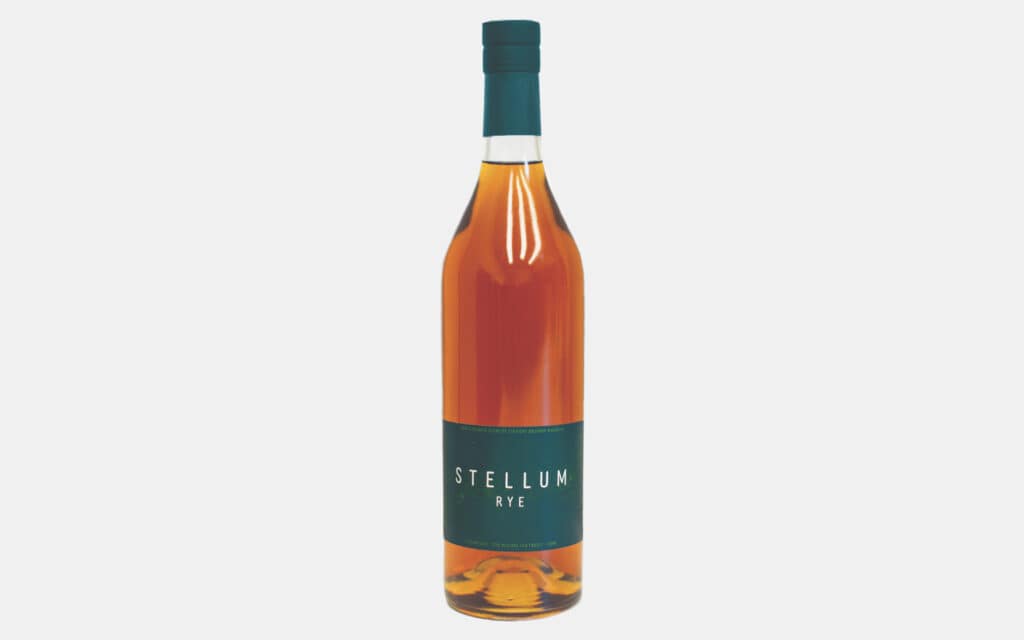 Stellum Rye Whiskey
While you can still find over-the-top pepper-centric rye whiskeys on the market, contemporary American rye whiskeys are nuanced, and exciting, and features a diverse palate of flavors and aromas. This award-winning rye whiskey starts with a whiskey with a mash bill focused on 95 percent Indiana-grown rye. It's blended with more barley-centric rye whiskeys from Tennessee and Kentucky. The result is a surprisingly complex, well-balanced rye whiskey with notes of buttery caramel and vanilla as well as peppery barrel-proof rye.
Origin: Kentucky
Proof: 116.24
Price Range: $45-60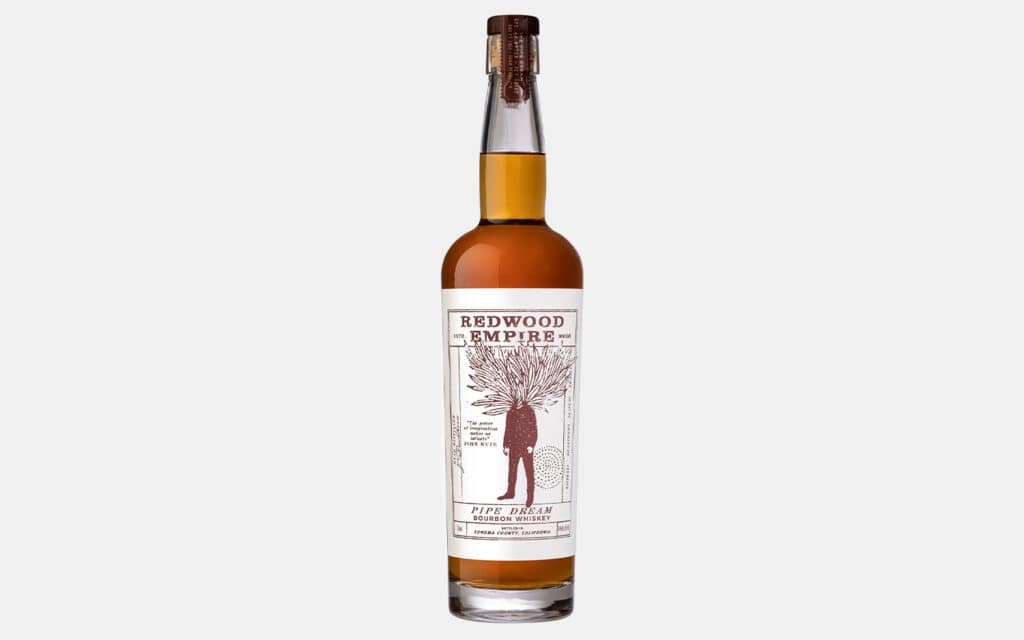 Redwood Empire Pipe Dream Bourbon Whiskey
The definition of a pipe dream is a hope of a possibly unattainable goal. There's nothing dreamy or unattainable about Redwood Empire Pipe Dream Bourbon though. This award-winning whiskey is actually named for the fourteenth tallest tree on the planet, lovingly known as Pipe Dream. The bourbon that carries this iconic, massive tree's name is a blend of high-corn bourbon barrels ranging between four and twelve years. It's known for its mellow, sweet, caramel corn, vanilla, and oak flavors.
Origin: California
Proof: 90
Price Range: $45-55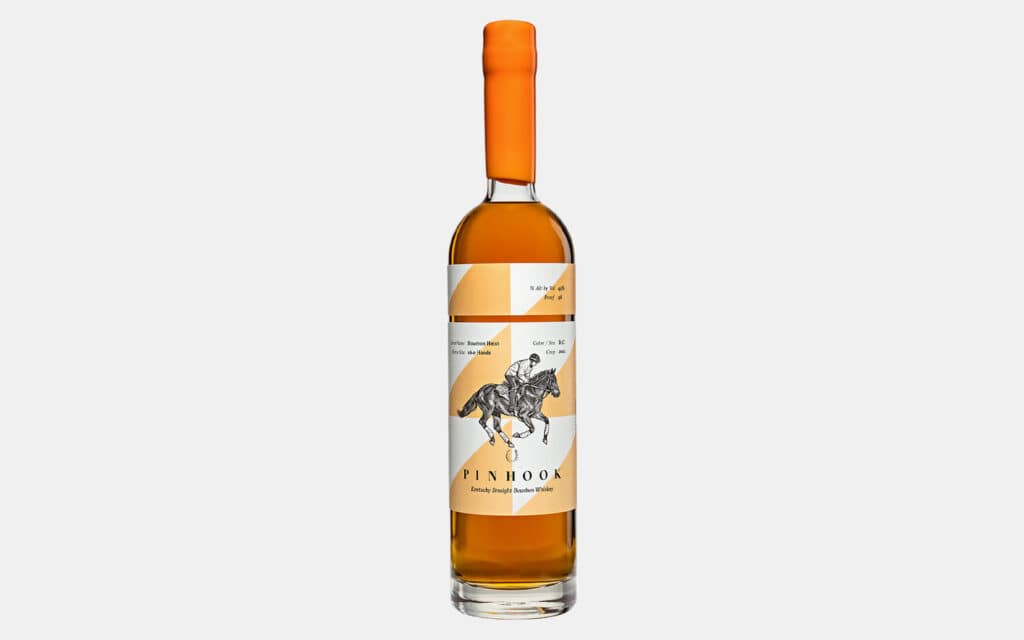 Pinhook Flagship Bourbon Whiskey
If you only drink one bourbon on this list, make it Pinhook Flagship Bourbon. The 2022 version has a mash bill of 75 percent corn, 15 percent rye, and 10 percent barley. It sits at a potent, bold 100-proof and was matured for a minimum of three years in charred, American oak barrels. This results in a complex, full-flavored whiskey with notes of clover honey, candied oranges, buttery caramel, toasted vanilla beans, almond cookies, cinnamon, and rich oak.
Origin: Kentucky
Proof: 100
Price Range: $40-50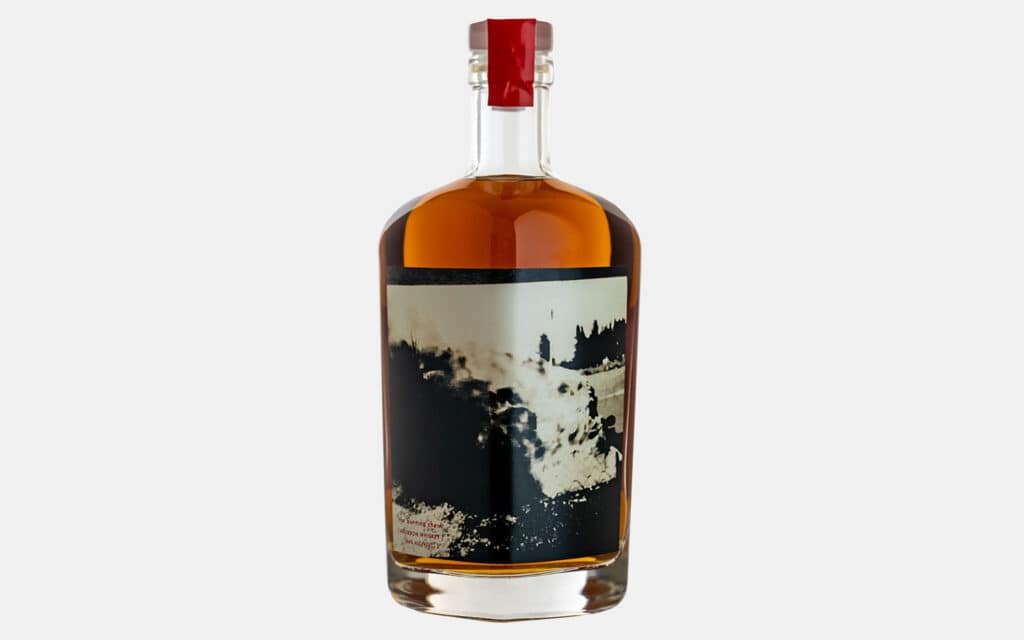 Savage & Cook The Burning Chair Bourbon Whiskey
Not only does this bourbon have a unique name, but it also comes in a very artistic, interesting bottle. Savage & Cook is one of those brands making it their goal to remove the stigma of sourced whiskey. It's a blend of whiskeys sourced from Tennessee, Kentucky, and Indiana with the youngest being at least four years old. The flavor melding doesn't end there though. The blend is then aged for another four years in new, charred American oak barrels before being finished in cabernet wine barrels. It's loaded with flavors like toffee, butterscotch, vanilla, maple candy, crisp apples, and wintry spices.
Origin: California
Proof: 88
Price Range: $50-70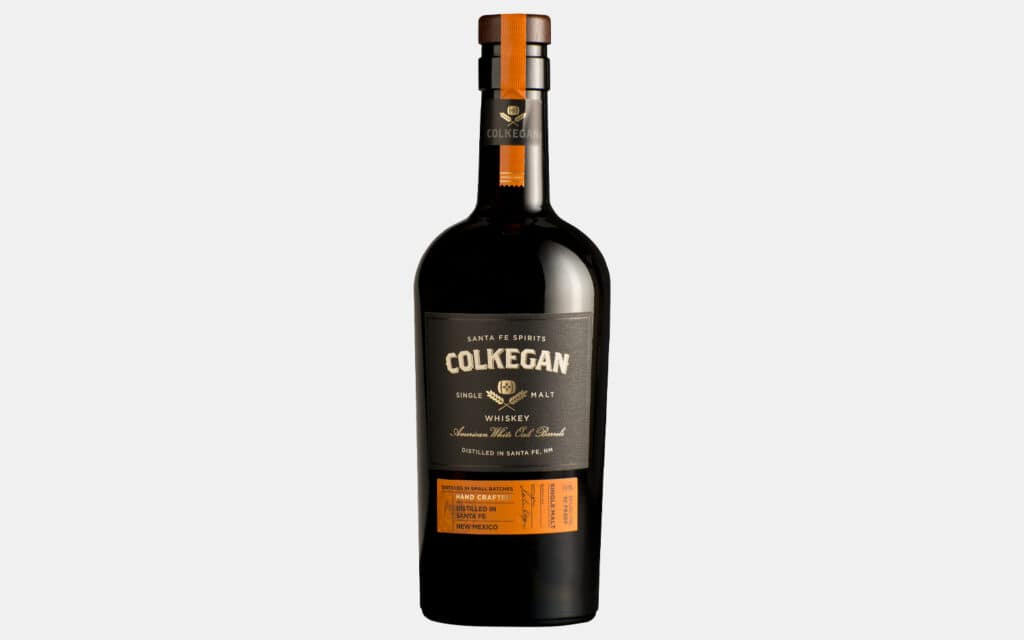 Colkegan Single Malt Whiskey
If you sipped this whiskey and you didn't know any better, you might assume you're drinking one of the classic peat-smoked Scotch whisky bangers from Islay. Instead of peat-smoked barley though, staying true to its Southwest location, it's smoked with mesquite. Aged in a climate-controlled warehouse in Santa Fe, New Mexico, this underrated whiskey is known for its smoky, robust flavor profile featuring notes of ripe berries, caramel, vanilla, oak, and rich mesquite smoke.
Origin: New Mexico
Proof: 92
Price Range: $55-65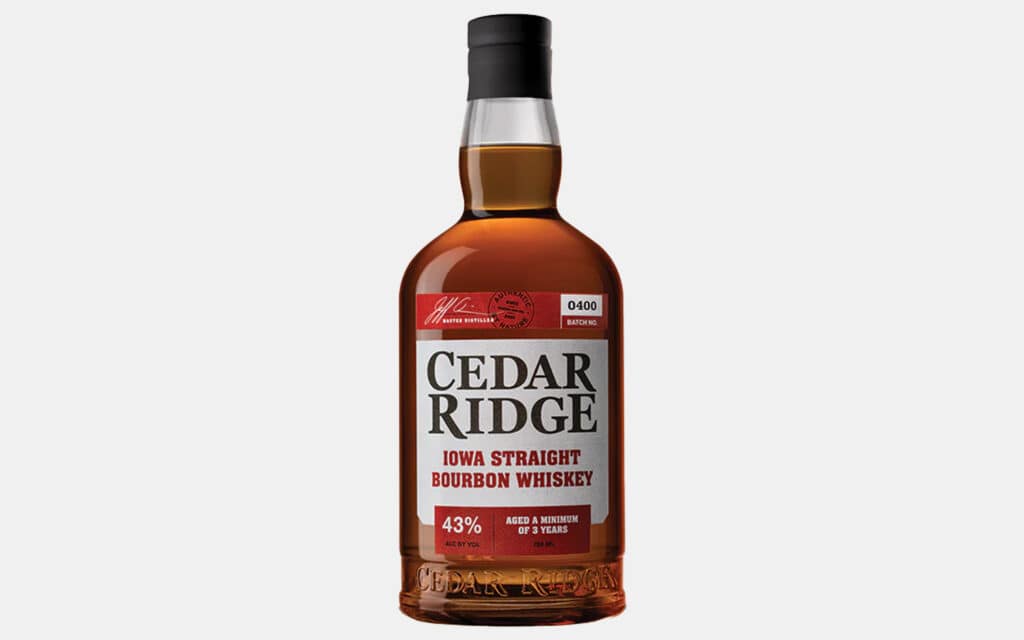 Cedar Ridge Iowa Straight Bourbon Whiskey
Another brand that's proving that great bourbon can come from places besides (and far away from) Kentucky, Cedar Ridge is wildly underrated. The first and largest distillery in Iowa, Cedar Ridge makes a handful of great whiskeys, especially its Iowa Straight Bourbon Whiskey. This small batch bourbon has a mash bill of 74 percent corn, 14 percent malted rye, and 12 percent two-row malted barley. The result is a complex, flavorful whiskey with notes of sweet corn, toffee, vanilla beans, dried fruits, and light spices.
Origin: Iowa
Proof: 86
Price Range: $30-40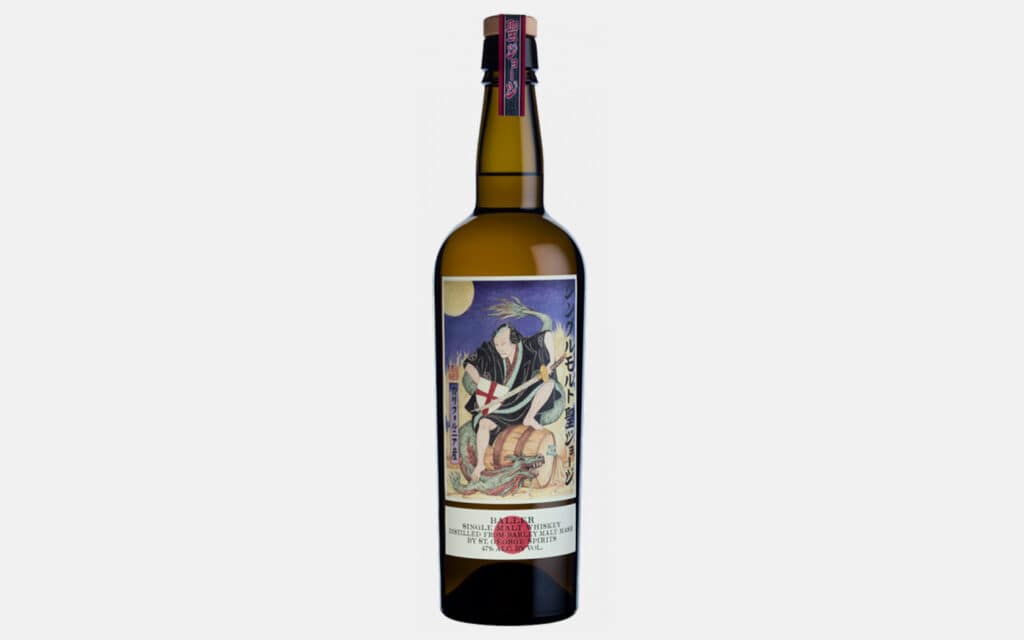 St. George Spirits Baller American Single Malt Whiskey
Sometimes we talk too fondly of the prowess of Scottish single malt distillers and leave out the tradition of Japan. St. George pays homage to these craftsmen with Baller, an American single malts whiskey that bridges the gap between the US and Japan by utilizing malts from both countries. Aged in both American and French oak casks before being charcoal filtered, it's highlighted by its flavors of dried fruits, maple candy, dried orange peels, vanilla beans, and gentle smoke.
Origin: California
Proof: 94
Price Range: $50-65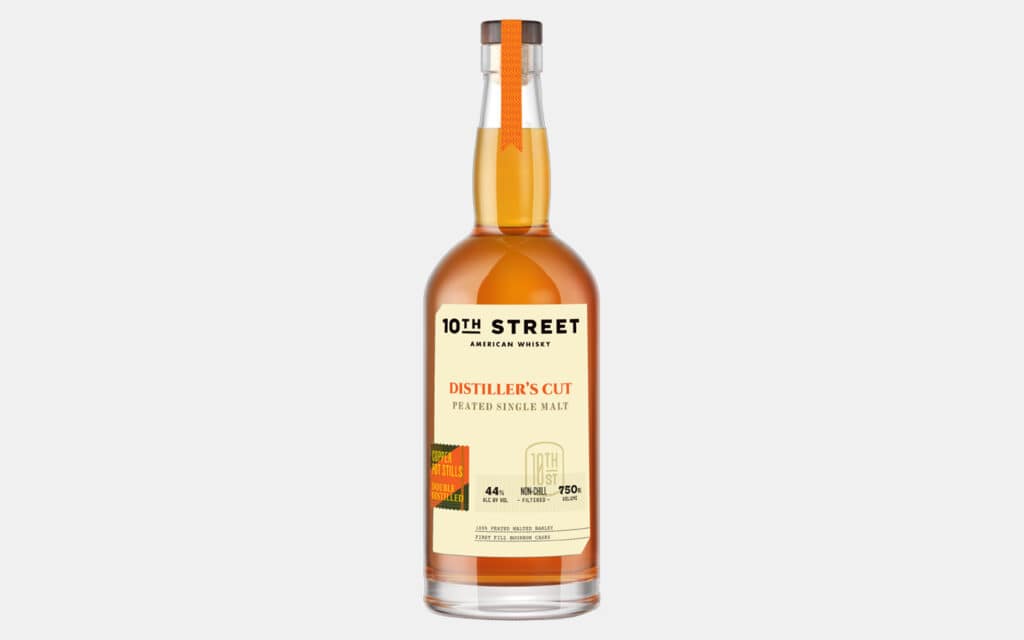 10th Street Distiller's Cut Peated Single Malt Whiskey
This California-based whiskey was created using imported peated barley. It's distilled in traditional copper pot stills and matured in ex-bourbon barrels. The result is a single malt whiskey for the smoke and bourbon fans. It's loaded with candied orange peels, ripe berries, butterscotch, vanilla, and rich peaty smoke. Drink it slowly and enjoy all the various, nuanced flavors.
Origin: California
Proof: 88
Price Range: $50-70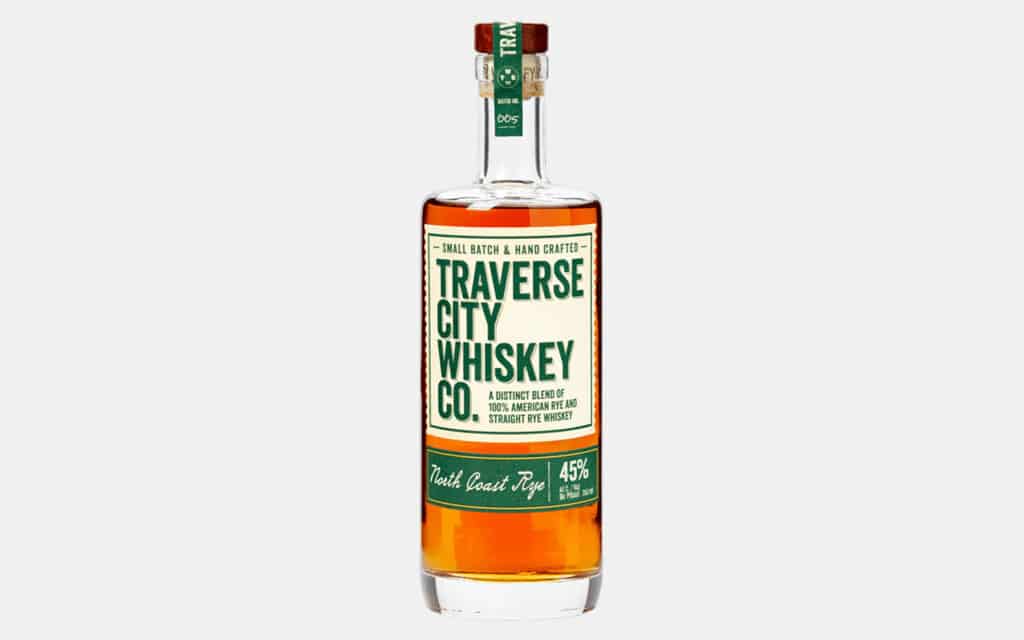 Travers City North Coast Rye Whiskey
This award-winning whiskey is a mix of 100 percent American rye and straight rye whiskeys. While there are more balanced and complex rye whiskeys on the market, this is one for the spice fans. Aged for at least three years in charred oak barrels, it's warming, bold, and loaded with notes of candied orange peel, lemon, toffee, and spicy, cracked black pepper. It's just to warm you up on a cold winter night (or literally any night).
Origin: Michigan
Proof: 90
Price Range: $39-49
Disclosure: Clicking on these links and making a purchase may earn us a small referral fee, at no extra cost to you. Learn more here.
freestar.config.enabled_slots.push({ placementName: "gearmoose_leaderboard_btf", slotId: "gearmoose_leaderboard_btf" });