This holiday season, give your family, friends, and loved ones a gift they'll love while also supporting local businesses.
No imported goods, no products made overseas, no items cheaply manufactured in sweatshops or poor working conditions.
I've put together a list of the best products made right here in the US of A, all by American artisans and using (mostly) American-sourced materials.
Every one of these items has been personally tested and evaluated for quality and reliability so you can trust that they'll make a gift idea that special someone in your life will absolutely love.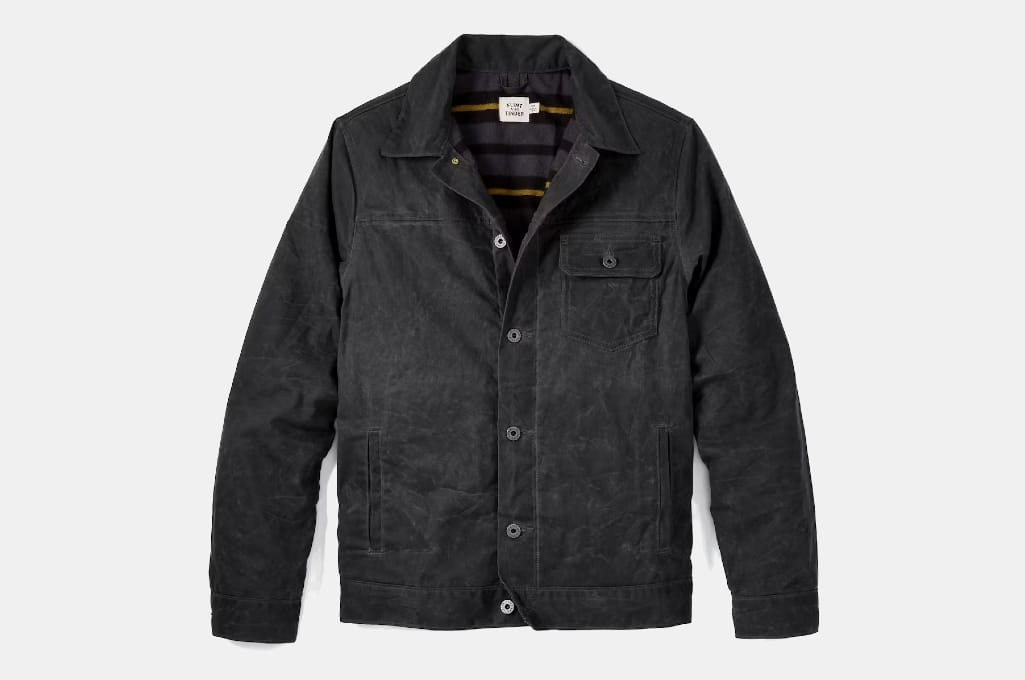 Flint and Tinder Flannel-Lined Waxed Trucker Jacket
TOUGH, TIMELESS, ICONIC
Stay warm all through fall and winter with this Flint and Tinder jacket. Lined with flannel for warmth and built with tough, weather-resistant waxed canvas, this trucker jacket is the ultimate comfort choice for long-haul drivers and working men alike. The New Jersey-sourced Martexin waxed sailcloth canvas will grow more beautiful as it ages and develops a patina utterly unique to you, its wearer.
Not only will the fabric resistant wear, tear, scuffs, and scrapes, but you can "refinish" it by applying a fresh layer of wax periodically (at least once a year is recommended) to make it look as good as new on the outside. On the inside, however, you'll find that once broken in, it is one of the most comfortable jackets you'll ever wear.
Price: $298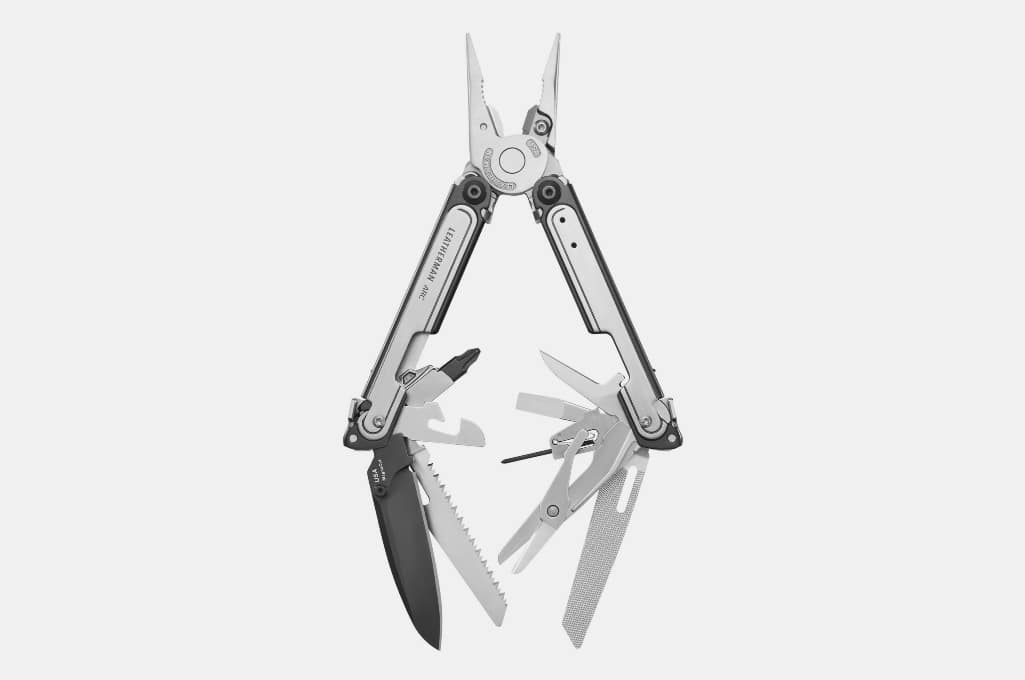 Leatherman Arc Multi-Tool
MAGNACUT STEEL
Leatherman's newest multi-tool delivers everything you loved about your favorite tried-and-true models (in my case, the Leatherman Wave+) but adds a few features to make it even more convenient. The Arc comes with twenty tools—everything from pliers to a diamond-coated file to reversible small and regular-sized drivers to an awl—and features Leatherman's new diamond-like coating-finished MagnaCut steel blade.
The one-handed design lets you flip out the Arc to instantly access the pliers and all the internal tools, or flip it closed when you're finished using it. The addition of a clip lets you carry it directly in your pocket, but the clip can be removed for easier, more comfortable carry in the four-pocket nylon belt sheath. Every Leatherman multi-tool is proudly made in Portland, Oregon and is backed by a 25-year warranty.
Price: $230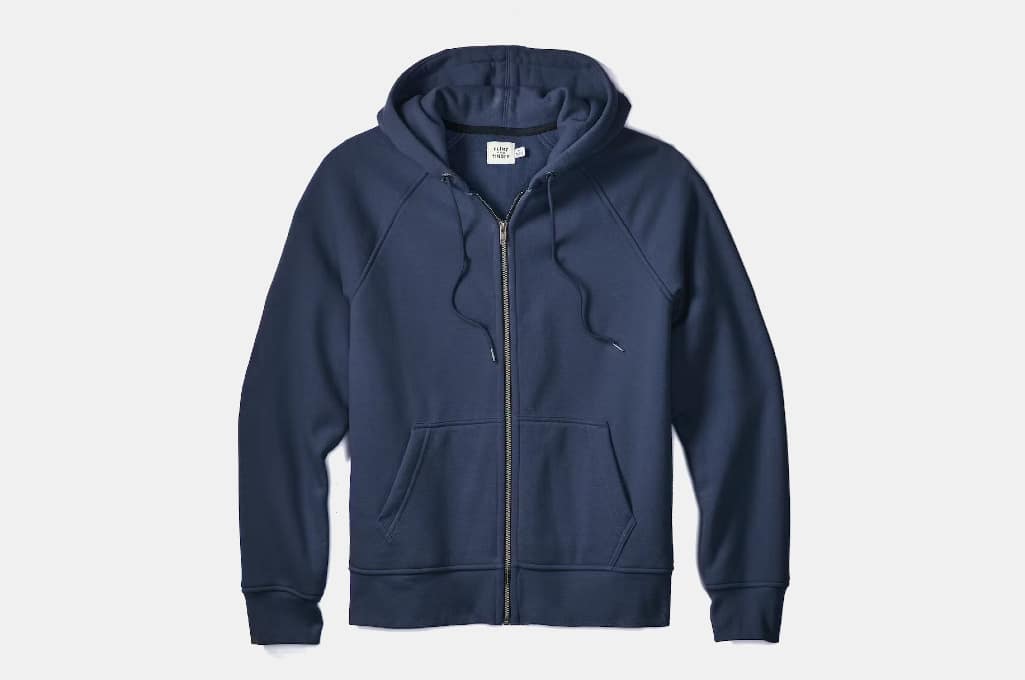 Flint and Tinder 10-Year Full Zip Hoodie
BUILT FOR A DECADE
When the weather starts turning chilly, you'll be glad you've got this Flint and Tinder hoodie in your drawers. Built using a sturdy, warm twelve-ounce cotton-and-polyester blend fleece made in South Carolina, it's the ideal companion to wear hunting, hiking, or to work. The seams are reinforced using Philadelphia-sourced twill, the heavy-duty zippers are machined in Georgia, and the sweater is assembled in Los Angeles.
Flint and Tinder is so confident in its construction and comfort they back it up with a ten-year warranty, so you can trust it will last you for many cold autumns, winters, and springs to come.
Price: $128
GORUCK GR1
WEARS IN, NOT OUT
I dare you to find a tougher, more versatile backpack than the GoRuck GR1. This bad boy is built from an ultra-durable 1000-denier Cordura nylon, with an extra layer of 210-denier High Tenacity nylon to reinforce the back panel and straps. The flat-opening design makes it easy to pack and unpack as if it were a suitcase. Its "bombproof" laptop compartment features a hard plastic frame sheet that provides extra stability and protection for your delicate electronics, but can be removed if you're traveling laptop-free and need more expandable storage space.
Between the large elastic interior pocket, large zippered mesh interior pocket, small inner storage compartment, and external slant pocket, you've got plenty of options for organizing your gear to maximum efficiency. Best of all, the backpack is rainproof, TSA-compliant, built in the USA, and backed by a "Scars Lifetime Guarantee".
Price: $335+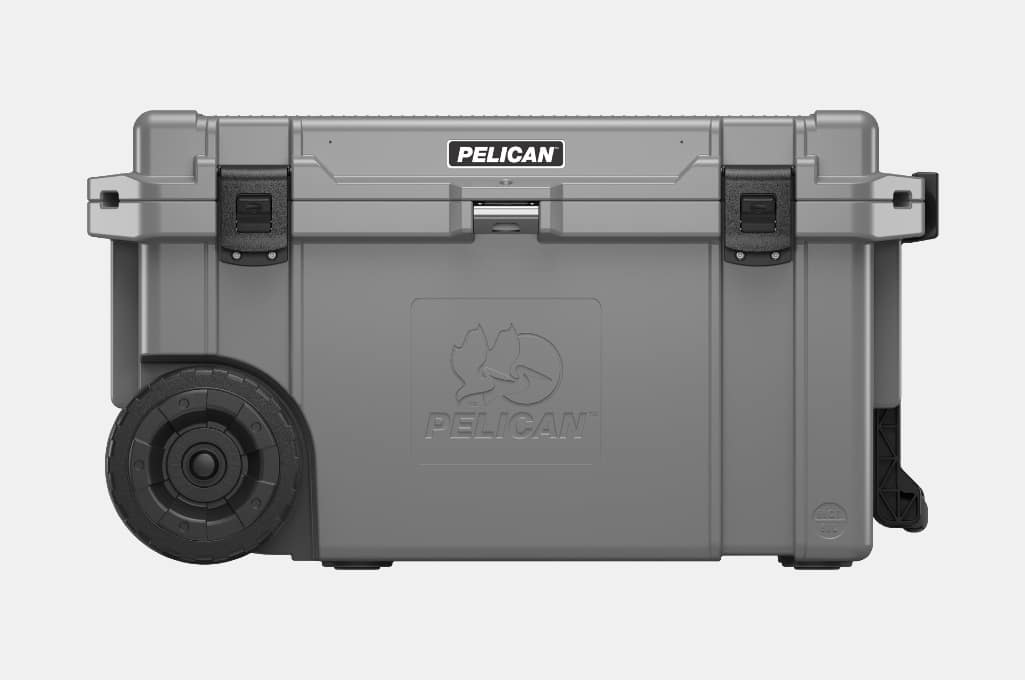 Pelican 65QW Elite Wheeled Cooler
GUARANTEED FOR LIFE
Built for everything from camping to mountain climbing to backyard BBQs, the Pelican 65QW Elite Wheeled Cooler will be the ultimate all-season companion to take everywhere for every occasion. The exterior is a hyper-durable polyethylene that will shrug off bumps, falls, and scratches.
The stainless steel hardware, ABS plastic latch, and TPE handle are all constructed to stand up to plenty of hard use whether you're at a music festival, camping lake-side, or dragging your cooler along a rocky beach. The two-inch polyurethane insulation proves extreme cold retention so your ice won't melt and your contents will stay cold all day long. Given all that, it should be no surprise that this US-made cooler is guaranteed for life—and will last that long.
Price: $520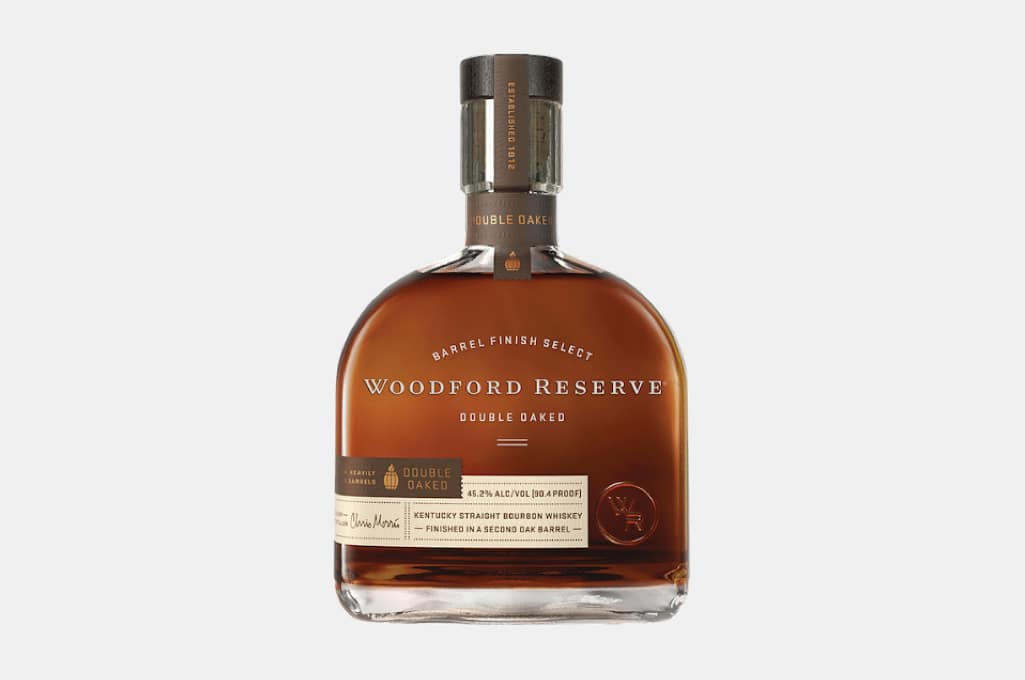 Woodford Reserve Double Oaked Bourbon
AWARD-WINNING WHISKEY
Not many gifts are more appreciated than a fine bottle of something strong, and you won't find many finer than Woodford Reserve Double Oaked Bourbon. The bourbon spends time in two different types of charred oak barrels—with the second one deeply toasted and lightly charred—to give it a truly unique flavor.
The aromas of caramel, dark fruit, marzipan, toasted oak, and chocolate are complemented to perfection by the tastes of fruit, spices, hazelnut, vanilla, and dark caramel. Between its rich amber color and its long, creamy, honeyed apple-heavy finish, it's a delight to drink both neat and on the rocks.
Price: $65+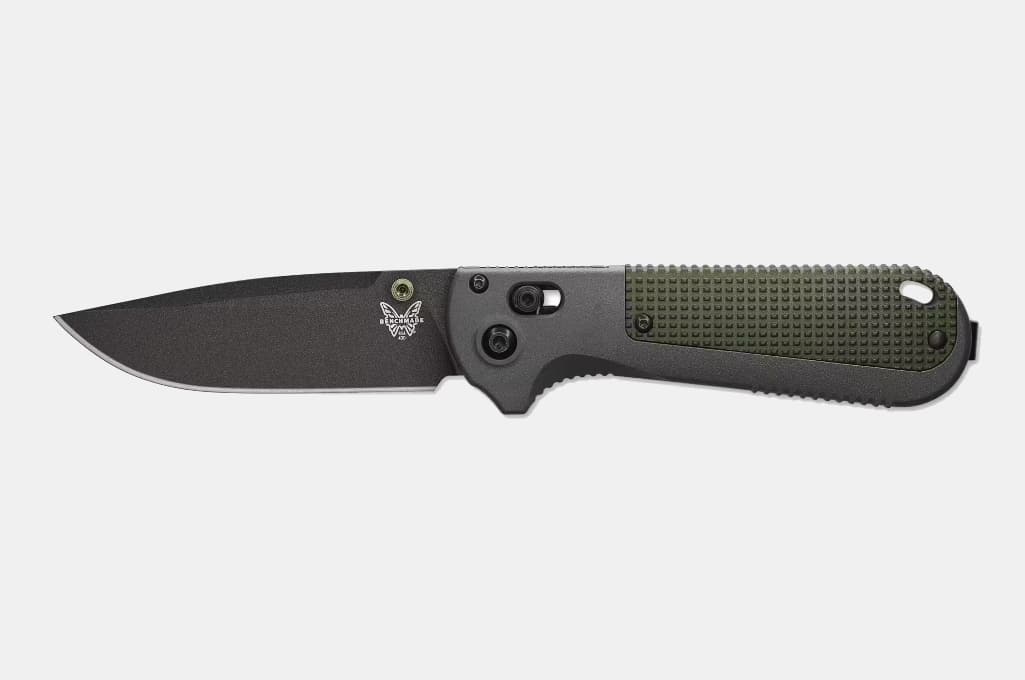 Benchmade Redoubt EDC Pocket Knife
TACTICAL EDC
Give him the gift of an EDC upgrade with the Benchmade Redoubt. This compact, lightweight tactical knife is purpose-built in Oregon to deliver convenience, versatility, and reliability for every task from gutting fish to self-defense. The drop point blade is made from CPM-D2 stainless steel, with a 60 to 62 RC rating, excellent edge retention, and impressive sharpness.
The handle is fashioned from Grivory, a semi-crystalline thermoplastic material that is both wonderfully grippy and resilient to high temperatures, water damage, and corrosion. Thanks to the belt clip and lanyard hole, you can carry it however best suits your needs.
Price: $200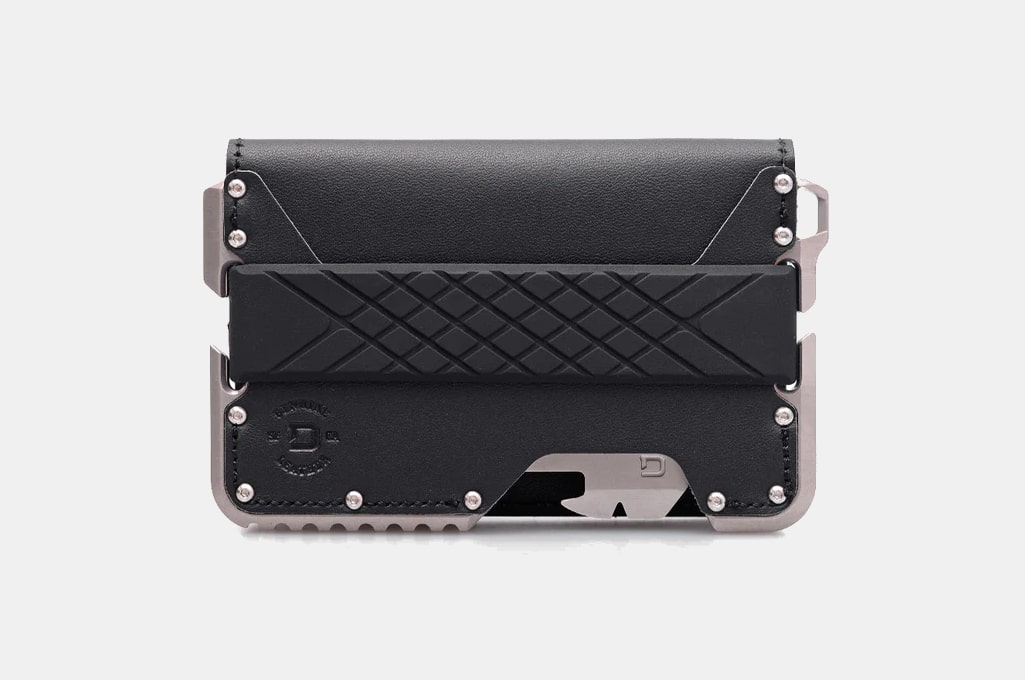 Dango T02 Tactical Wallet
BUILT-IN MULTI-TOOL
Carrying cash and cards just got a whole lot easier with the Dango T02 Tactical Wallet. Built on Dango's unique "chassis" system, this minimalist metal wallet has both space to store up to 16 cards and some cash and an integrated 14-function multi-tool (with everything from a nail pry to a paracord cutter to a phone stand).
The pure titanium chassis will hold up to every adventure, no matter how extreme, but its light weight will never slow you down. With its genuine six-ounce leather finish, this US-made wallet becomes as beautiful as it is tough.
Price: $249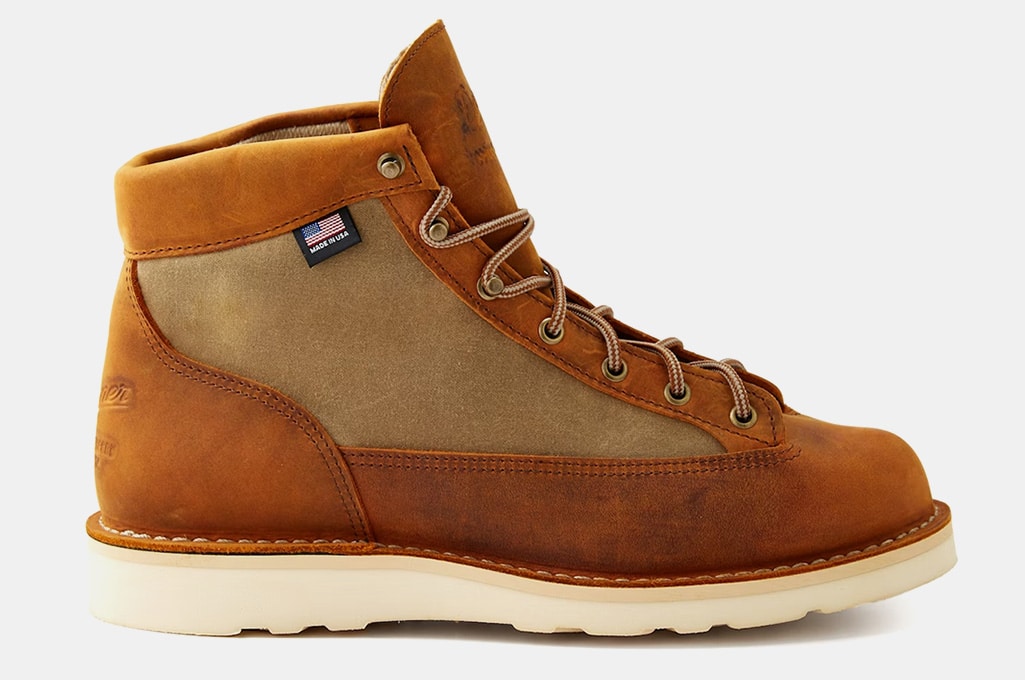 Huckberry x Danner Waxed Canvas Danner Light Boots
LIMITED TO 600 PAIRS
Step out in style in these Huckberry-exclusive Danner boots. The upper is made from a combination of rich, full-grain waxed leather and the same waxed canvas used for Flint and Tinder's Flannel-Lined Waxed Trucker Jacket, and features a GORE-TEX inner lining to add waterproofing without sacrificing mobility or breathability.
Danner's signature Vibram Christy rubber wedge outsole is impressively grippy and is structured to add cushioning, stability, and support. Thanks to the fiberglass shank and the OrthoLite footbed, you'll be comfortable in these boots whether you're hiking, running errands, or strolling around town.
Price: $425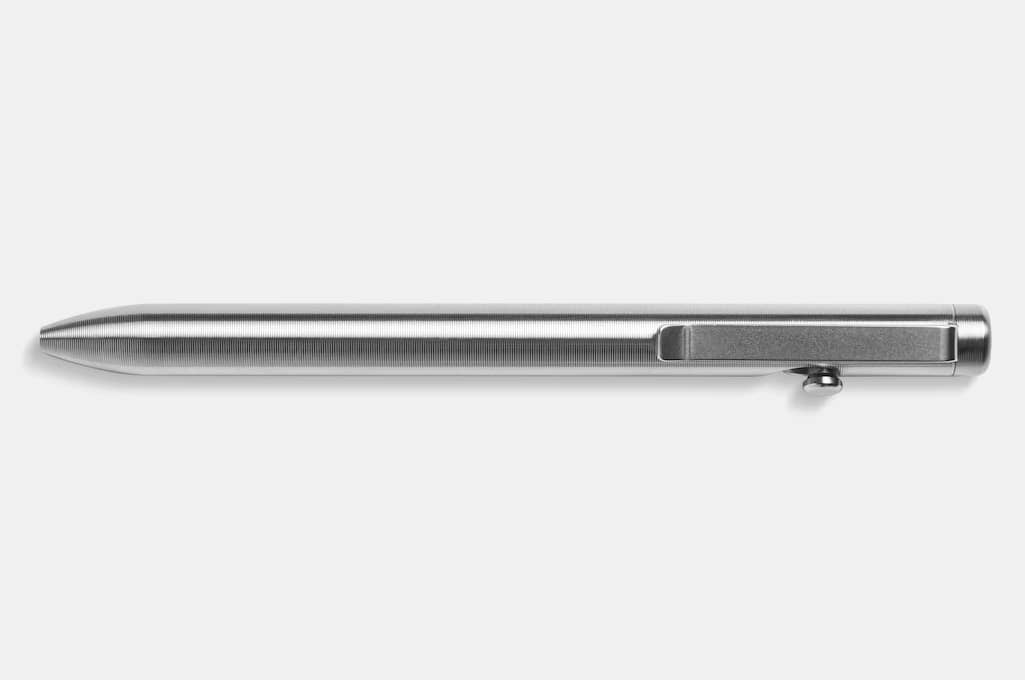 Tactile Turn Titanium Bolt Action Pen
LIGHTWEIGHT YET ROBUST
Want a writing tool that will never quit on you? Then you need the Tactile Turn Titanium Bolt Action Pen. As its name suggests, this pen is built using titanium, which is both tougher and lighter than steel. The bolt action smoothly extends and retracts your pen with a single motion of your thumb.
The fine point 0.38 mm Pilot G2 writes effortlessly on any notebook or legal pad, and can be easily refilled (using standard refills) so you never run out of ink. Smooth, sleek, tough, and compact, it's the perfect work, travel, and school pen.
Price: $99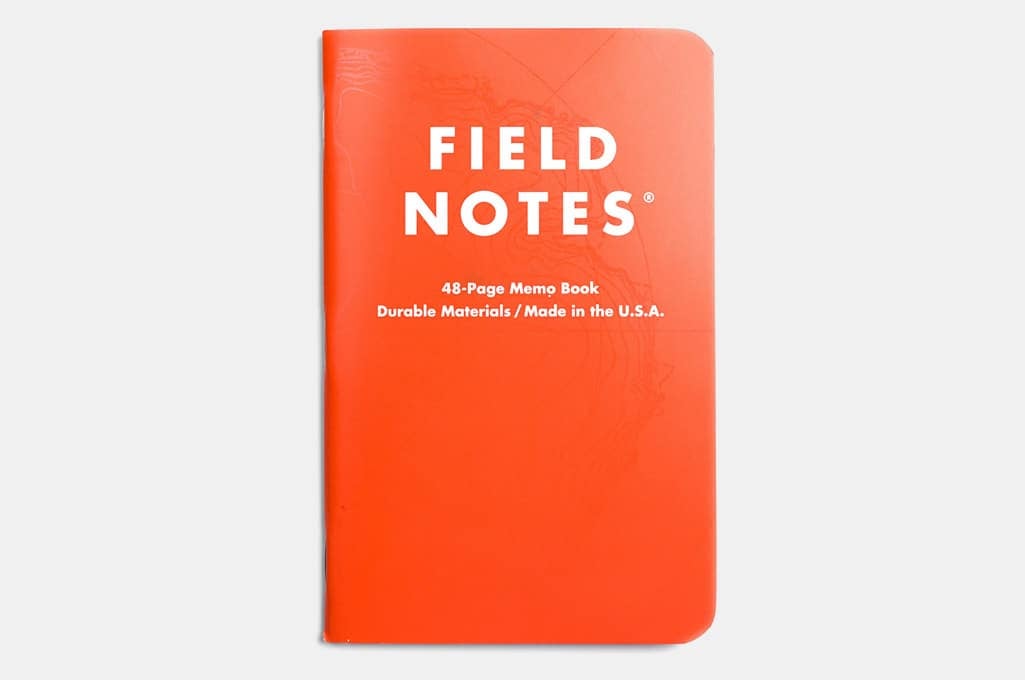 Field Notes Expedition Notebooks
WEATHERPROOF
There's nothing worse than losing important notes to heavy rain, falling snow, or a drop into mud. The Field Notes Expedition Notebooks was designed to ensure that never happens to you. Each sheet of paper is made from Yupo Synthetic, a polypropylene resin that is as easy to write on as regular paper, but is utterly tear-proof and waterproof.
The non-porous synthetic paper is compatible with pencils, fine-tip markers, and ballpoint pens, and can be written on anywhere, anytime.
Price: $25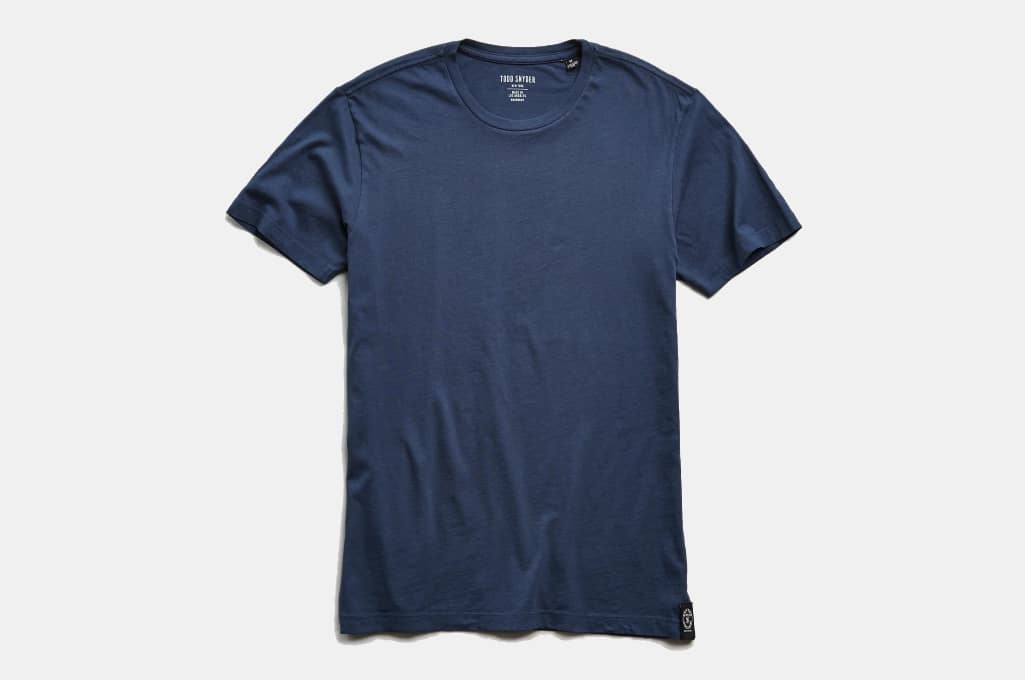 Todd Snyder Made In L.A. Premium Jersey T-Shirt
MODERN FIT
Classy good looks meets American-made comfort in this Todd Snyder tee. The Made In L.A. Premium Jersey T-Shirt is crafted from a soft, pure cotton jersey fabric that is reactive garment-dyed for a more relaxed look and long-lasting colors.
The shirt is soft and fine to the touch, tough enough to wear through summer and winter both, and won't fade or sag even with regular washing. Pair it with your favorite jeans for a comfortable weekend of relaxation or a sports coat for a work-friendly "tech CEO" look.
Price: $68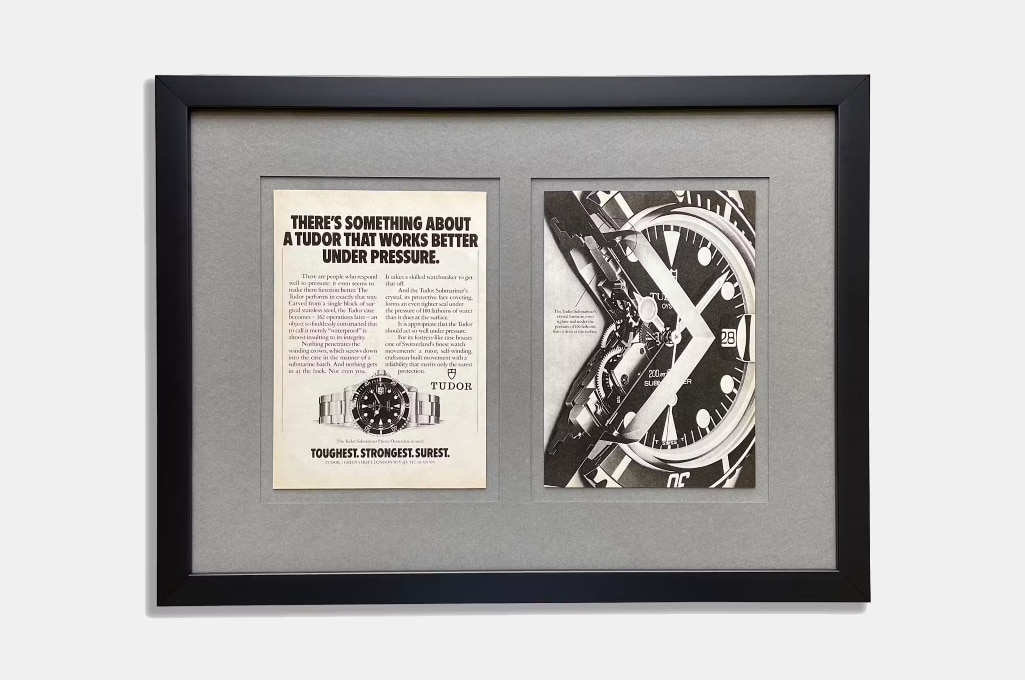 Ad Patina 1985 Tudor Submariner Original Magazine Ad
LIMITED EDITION
For your watch-loving man, this Ad Patina 1985 Tudor Submariner Original Magazine Ad is a piece of history he will prize immensely. This framed ad is the original 1985 campaign for the Rolex Tudor Submariner diving watch, and displays in vivid detail a masterpiece of artistry, copywriting, and ingenious design that went into the advertisement.
The floating-style border will keep the ad images and copy front-and-center of the display, and the hand-cut magazine page is secured behind anti-reflective and UV-protected glass. It's a piece of history he'll be proud to add to his luxury watch collection.
Price: $595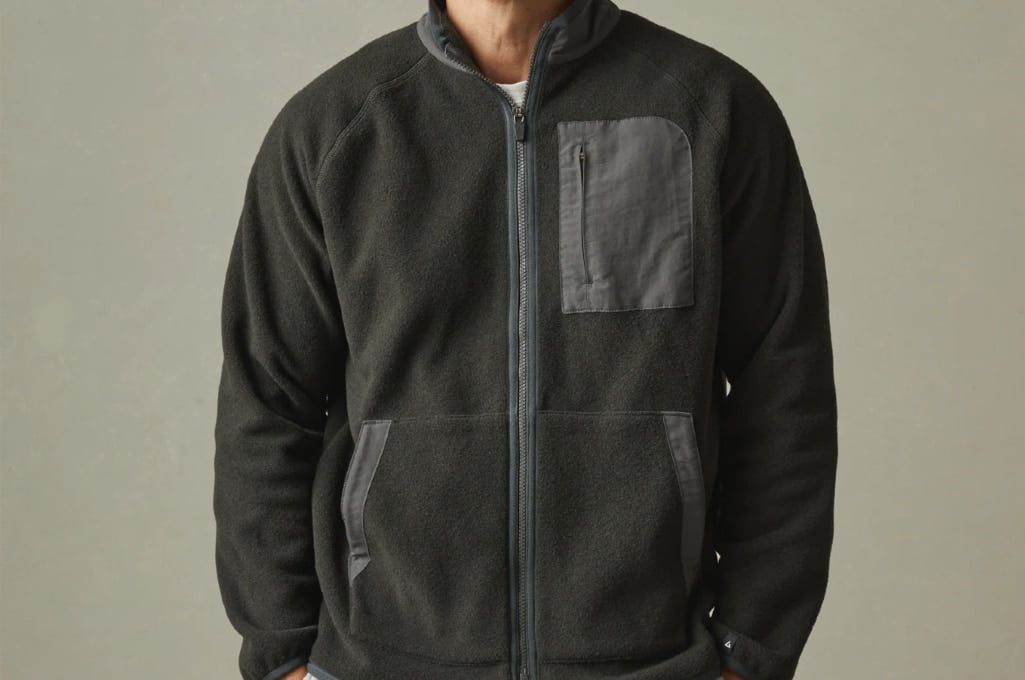 American Giant Active Fleece Jacket
LIGHTWEIGHT YET WARM
Hit the slopes, streets, or clubs this winter in style and comfort in American Giant's Active Fleece Jacket. The recycled Polartec polyester fleece exterior and nylon interior are sourced in the USA and assembled in Middlesex, North Carolina. The fabric is lightweight and flexible enough it won't slow down your winter job or snowboarding run, but offers the sort of warmth only synthetic fleece is capable of.
Thanks to the chest pocket, you've got extra storage space for your phone, wallet, and other essentials you want to keep close at hand, freeing up the handwarmer side pockets for your hands (even in gloves) and nothing else.
Price: $198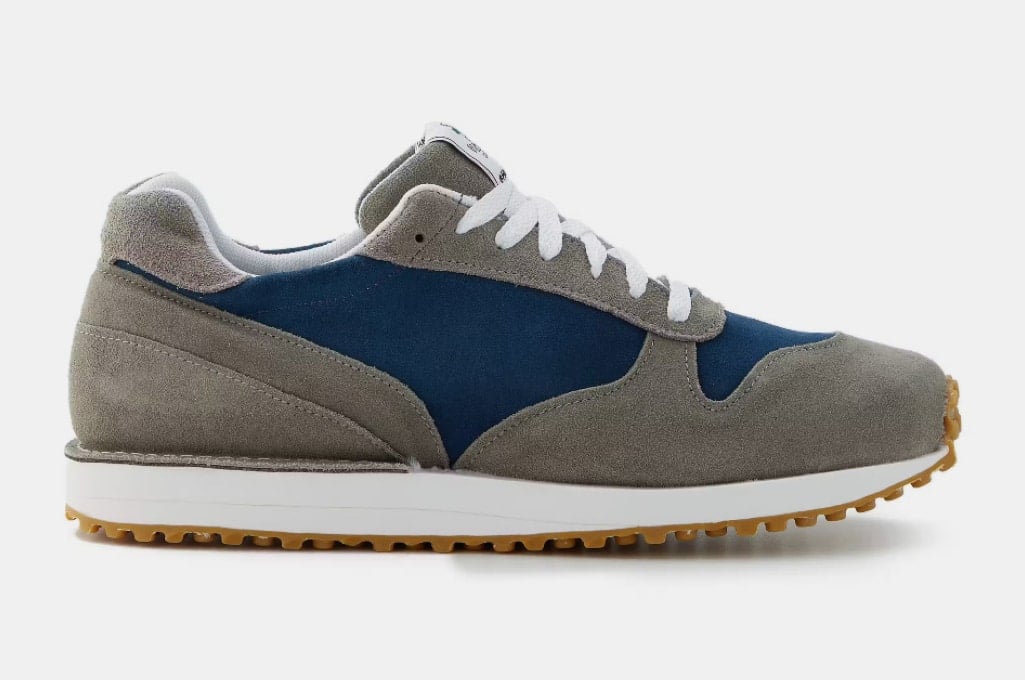 Victory Sportswear Speed Runner
MADE BY HAND
Runners, walkers, and athletes, this one's for you. The Victory Sportswear Speed Runner is a masterpiece of American small-batch shoemaking, with the entire construction process taking place in Massachusetts. The shoes combine a tough pigskin suede upper with a soft, friction-reducing inner lining, supportive EVA midsole, and grippy Vibram gum outsole.
Their "classic runners" design makes them sports-friendly while also incredibly comfortable to use around the office or strolling downtown. Best of all, they're built to be resoled up to four times, so they will last you for years of hard daily use.
Price: $250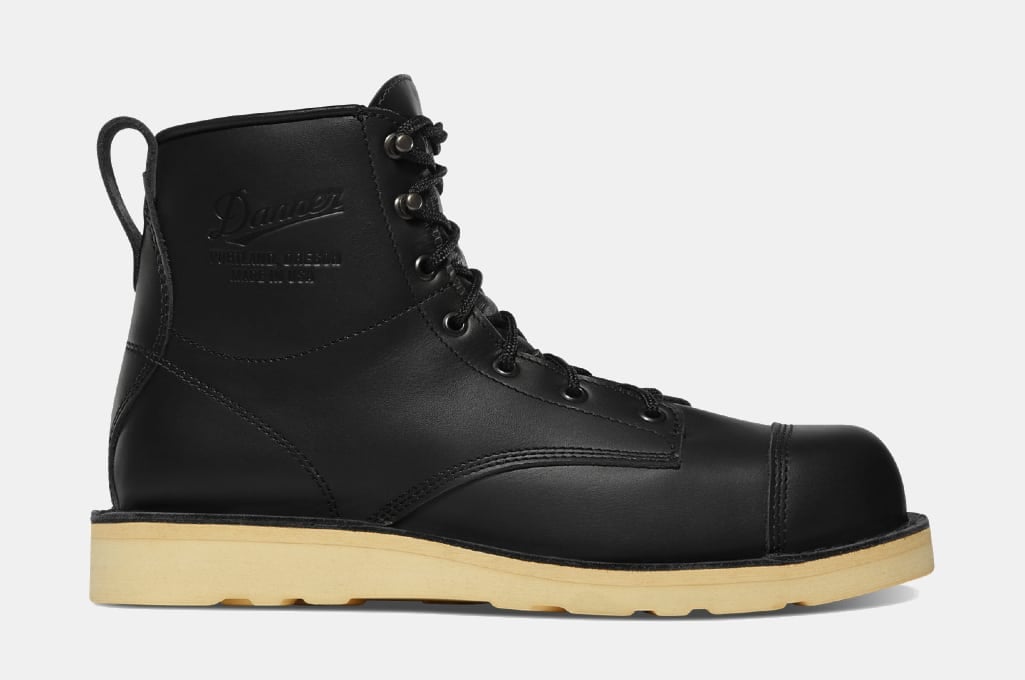 Danner Moto Wedge GTX Boots
BUILT FOR THE ROAD
Whether you're a die-hard biker or a weekend warrior, you're going to love Danner's new motorcycle boot. The Moto Wedge GTX is a biker-friendly boot: a six-inch full-grain leather upper, a GORE-TEX waterproof liner, a medial clutch guard to keep your bike's clutch from scuffing the leather, ultra-durable stitchdown construction, and Danner's signature non-marking oil- and slip-resistant wedge outsole.
The casual fit and spacious interior are ideal for long hours spent on your bike or walking around seeing the sights of the cities you visit.
Price: $480
Rogue Industries American Bison Leather Front Pocket Wallet
SLIM CARRY
Carry your cash and cards more safely with Rogue Industries' Front Pocket Wallet. Each wallet is crafted in Maine using American bison leather, a material that is both insanely tough and wonderfully unique-looking. The wallet is cut slim and shaped just right to fit in your front pocket precisely, making it all but invisible to pickpockets. With space for up to twelve cards and a bit of cash, it's the ideal addition to your EDC loadout.
Price: $65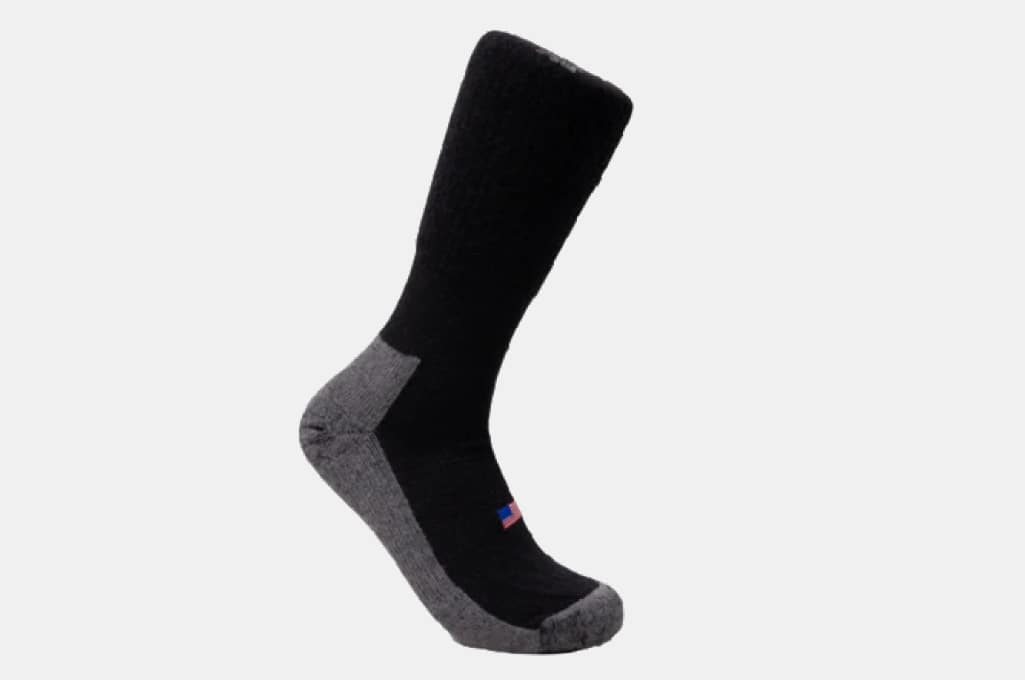 Camel City Mill Heavyweight Wool Work Sock
MOISTURE-WICKING
A good pair of boot socks can make any work, hunting, or hiking boot more comfortable, and Camel City Mill sets the bar for "good" pretty darned high. Made from a blend of tough Ironside Merino wool, lightweight nylon, and stretchy Spandex, these socks keep your feet protected as you break in your boots, offer padding for comfort over long days spent on the go, and wick away moisture to prevent sweaty, stinky feet.
They even feature light compression around the arch of your foot to improve circulation. Every pair of socks is made in North Carolina using American-sourced Merino wool. Not only are they incredibly resilient to damage and heavy wear, but they're also one of the best-insulated winter-friendly socks you could ask for.
Price: $28
Disclosure: Clicking on these links and making a purchase may earn us a small referral fee, at no extra cost to you. Learn more here.