Vagabund Moto V12 BMW R100RT
Vagabund Moto builds custom motorcycles out of Austria. Paul Brauchart and Phillip Rabl are the two builders responsible for their reputation as perfectionists who consider every single detail of their custom motorcycle builds. The Vagabund Moto V12 BMW R100RT definitely confirms their keen eye for details, performance, and style.

Based on a 1994 BMW R100RT, Vagabund Moto has proven their attention to every detail has been considered. Despite looking like a stealthy high performance bike from some kind of futuristic, post-apocalyptic cyberpunk movie, the Vagabund Moto V12 BMW R100RT is actually 100% street legal.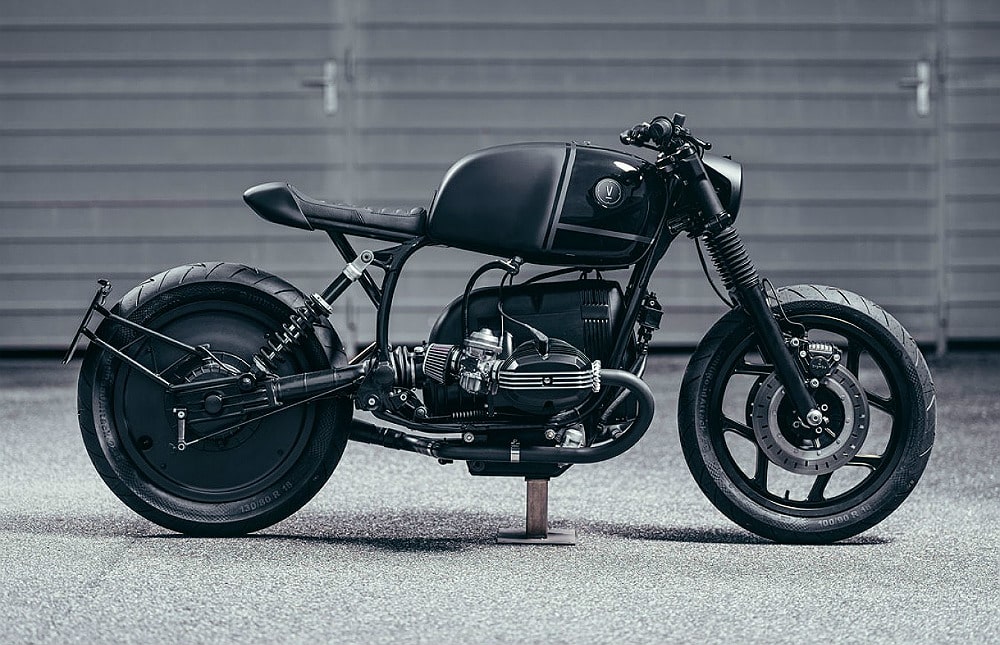 The V12 R100RT features black matte paint, a fiberglass reinforced plastic wheel cover, and 3D printed fork covers with integrated LED markers. This custom V12 BMW R100RT also has a front fork that's been reduced to 60 mm with a retro fit collective, upper triple tree and fork nuts. If the new weld-modified rear frame and shortened LSL streetbar don't grab your attention, the exhaust note surely will.   

Featuring a modified exhaust system using a HATTACH Y-pipe with silencer, there are not too many details on the Vagabund Moto V12 BMW R100RT that haven't been customized. A milled aluminum Vagabund emblem tops it all off for a classy look that's sure to get noticed. The blacked out menacing look of the Vagabund Moto V12 combined with BMW's legendary performance reputation ensures this custom bike keeps up with the pack.

Disclosure: Clicking on these links and making a purchase may earn us a small referral fee, at no extra cost to you. Learn more here.