The 12 Warmest Winter Coats for Men
Pictured Above: Proof Volt Parka
Some guys think that a coat is a coat is a coat. As long as it covers your top and keeps you kinda warm, that's good enough. But if you're dealing with some seriously cold weather, not just any old jacket will do—you'll need to opt for something with a design and construction that can handle extreme cold. That's exactly what we have for you here: A collection of an even dozen of the warmest winter coats for men, in a broad range of styles and prices.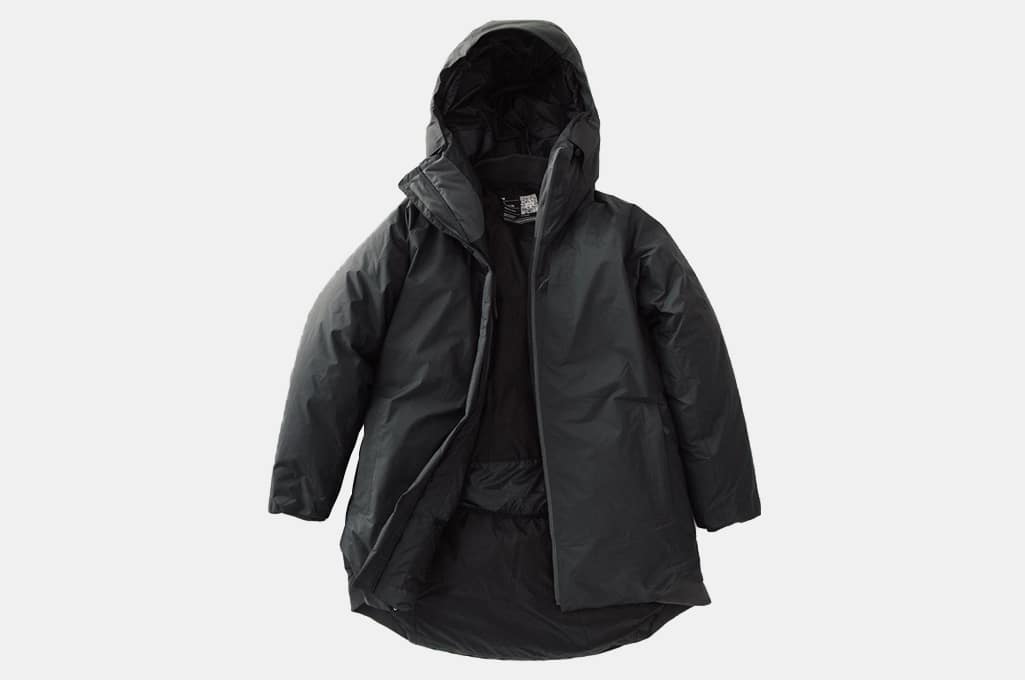 LifeLabs MegaWarm Jacket
When designers and gear nerds are talking to each other about how warm a given coat is, you'll hear them talk about CLO ratings. Without getting into the sciency details, CLO is a measure of exactly how warm a piece of clothing can keep you. And by this measurement, the LifeLabs MegaWarm Jacket is actually the warmest jacket in existence, with a CLO rating of 9.25. With that kind of warming power, you might expect the jacket to be bulky—but no, it's actually super packable. And to top it all off, the jacket is made from recycled materials and ethically sourced goose down, so you can feel as good buying it as you do wearing it.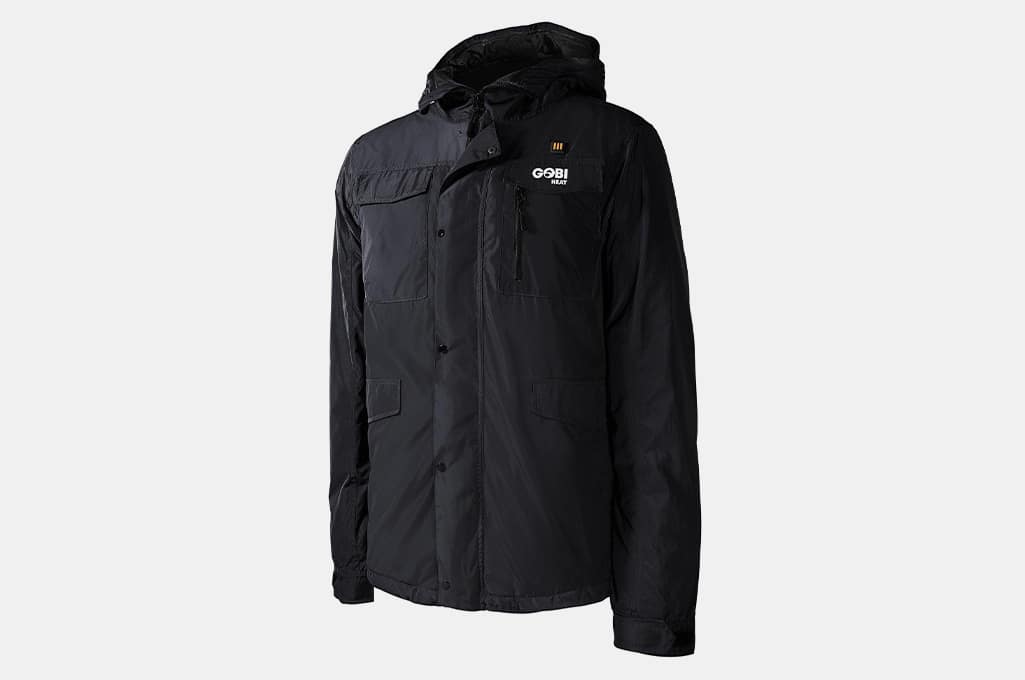 Gobi Heat Shift Mens Heated Snowboard Jacket
Have you ever owned an electric blanket? Gobi Heat's Shift jacket is like that, but in fashionable wearable form. The company builds some of the coolest (warmest?) jackets around, equipped with conductive thread heating elements that can provide warmth up to 140 degrees F for up to 10 hours. You can choose from a range of styles and lengths of coat, but their snowboard jacket is definitely the warmest of the bunch. All of their jackets are machine washable too, so you don't have to worry about messing up the electronics if they get to smelling funky.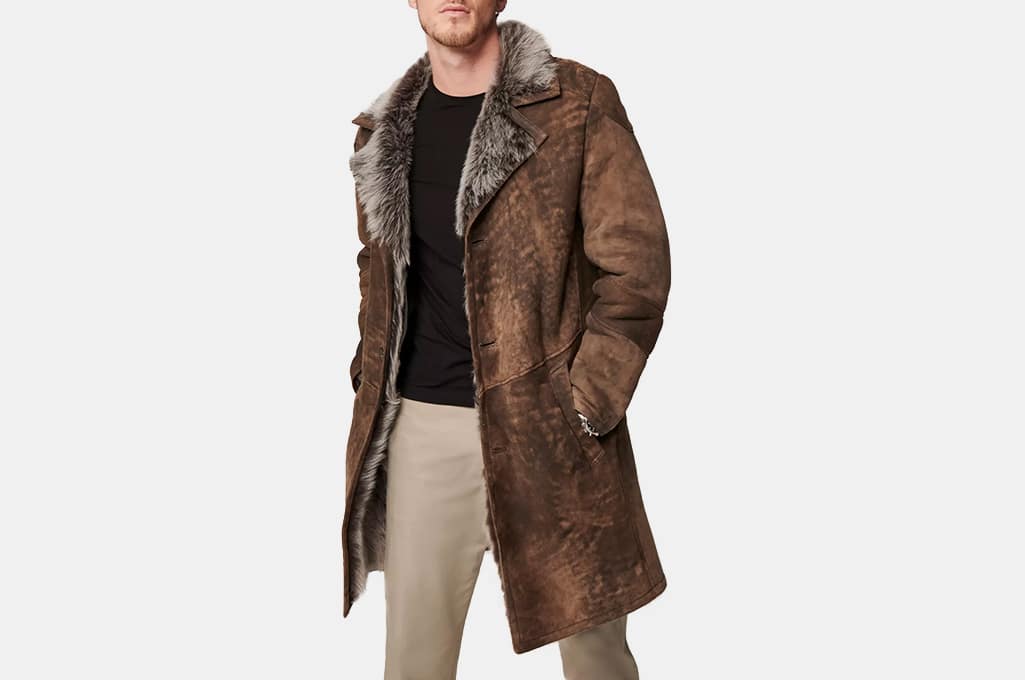 Overland Blade Toscana Sheepskin Coat
Want to look like a badass cowboy/Highlander/viking mashup while staying warm and cozy? Sheepskin is the only way to go, my dude. Overland's Blade Toscana Sheepskin Coat is equal parts warmth and style, and made entirely from Spanish Toscana shearling sheepskin. That makes it weigh in quite heavy at nearly four pounds, to the point where it feels like the most fashionably cut blanket that you could possibly wear. So if you want to stay comfortable in the winter cold without sacrificing an ounce of attractiveness, Overland's got you covered.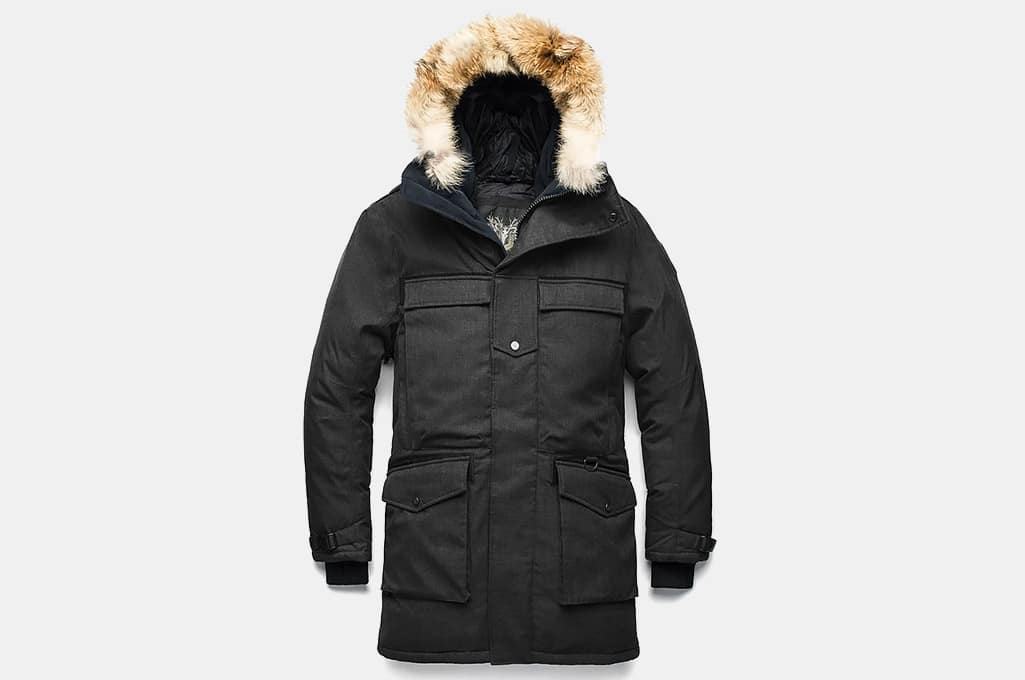 Nobis Condor Men's Extreme Parka
For the heaviest-duty protection from the elements, look towards clothing companies that know what it's like to really freeze your butt off. Take Nobis, for example: Their Canadian-based designers have firsthand experience with blisteringly cold winters, and put extra attention to detail into making their parkas impervious to the cold. The Condor Extreme Parka is the warmest of their entire lineup, with a laundry list of cold-catching features that make it windproof, waterproof, breathable, and adjustable to your most pressing wintertime needs. It's made for the most extreme conditions possible—we're talking down to negative 40 degrees F—so if that sounds like too much, check out their other jackets for medium-range warmth.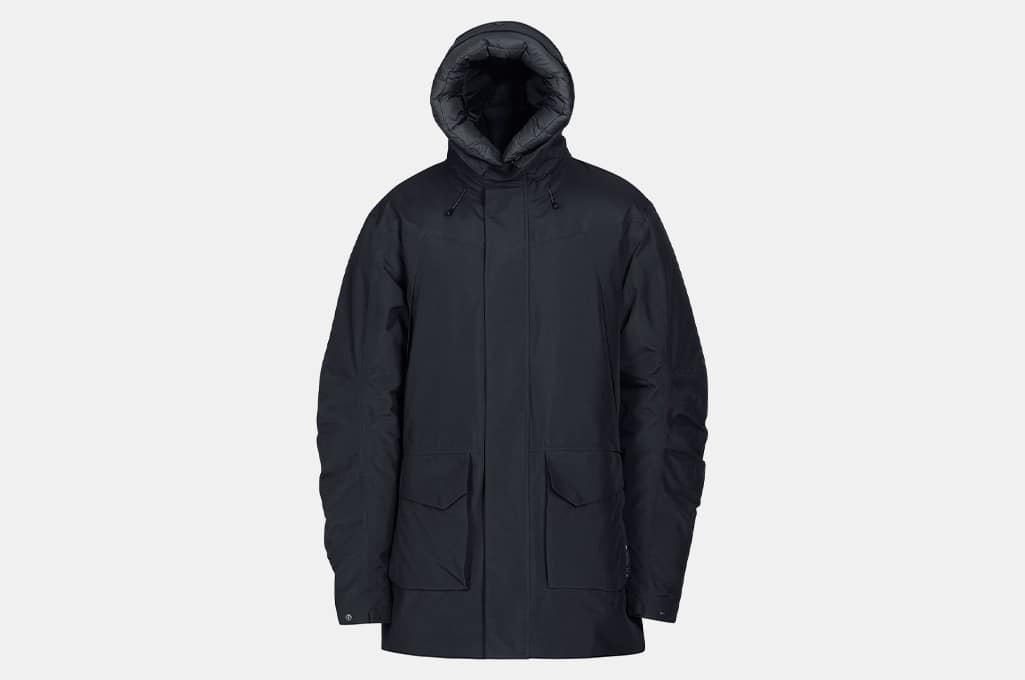 66 North Drangajokull Down Parka
Since its founding about a century ago to outfit Icelandic Fishermen, 66 North has continued to innovate and invent in the winter gear category. Their Drangajokull Down Parka is the epitome of this hard-wearing cold weather style, with a dual-layer Gore-Tex membrane keeping the entire jacket waterproof while a durable nylon outer and ethically sourced down filling keep it warm as heck. The three quarter-length cut is simple but stylish, falling at the mid-thigh to provide extra protection from the wind. It's a coat that's genuinely made for life in the Arctic, and it shows through in every careful detail.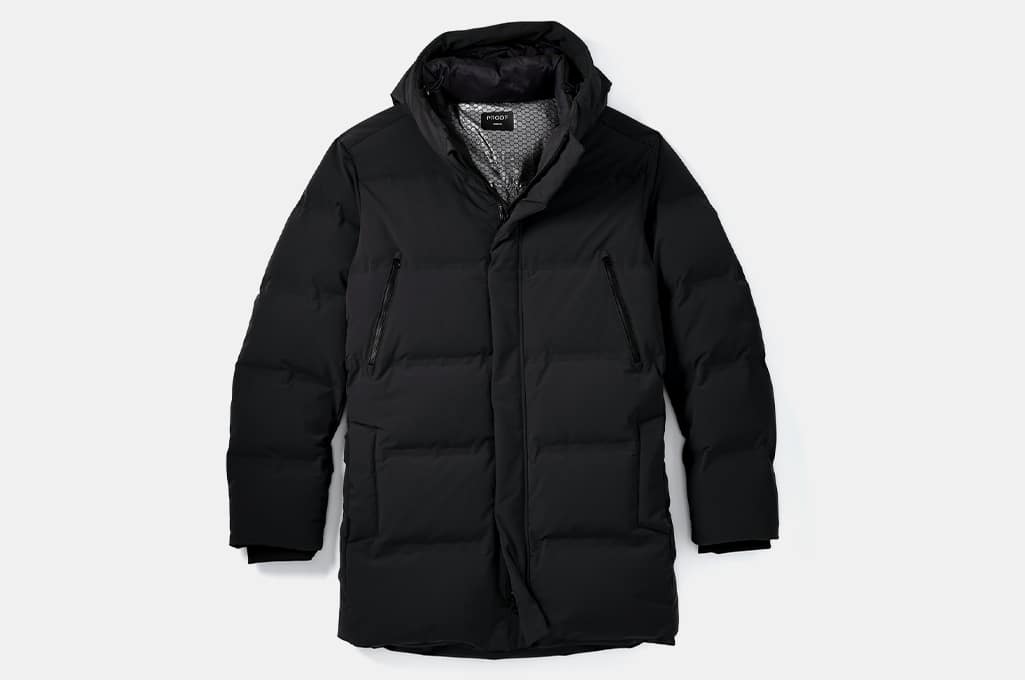 Proof Volt Parka
Combining the classic parka style with modern electric heating amenities, Proof's Volt Parka is the best of new and old worlds. Its durable nylon shell is filled with down, making for an extra-insulated start—but then an integrated battery and heating panels really crank up the warmth on your coldest days. Taken together, the durable water repellent coating, rechargeable heating system, and down insulation make it super warm without being too heavy. The battery lasts for five to eight hours at maximum heating output, so you can easily take this jacket along for all-day outings.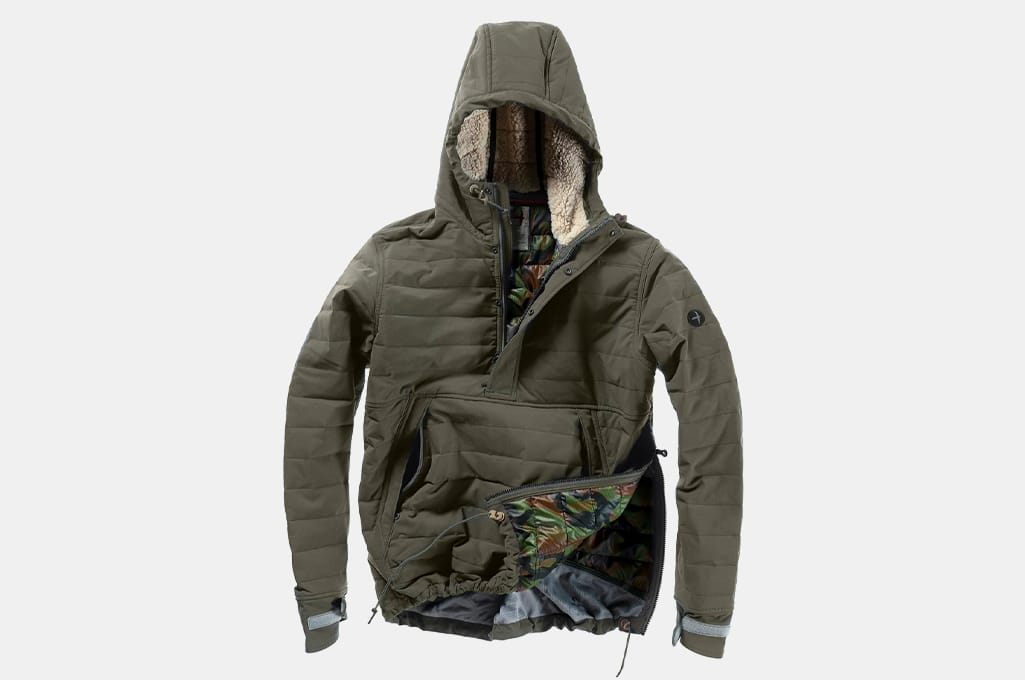 Relwen Channel Anorak
A longtime staple of Inuit clothing, the Anorak is closely related to the parka—but it sacrifices an open front closure for a warmer and more secure closed face. Relwen's Channel Anorak is a tasteful update of the classic garment, with a half-zip and button closure that segues nicely into a zippered kangaroo pocket. It's made of a durable ripstop nylon, and filled with recycled polyester insulation for good measure. A fleece-lined hood completes the look while adding an extra layer of warmth and style.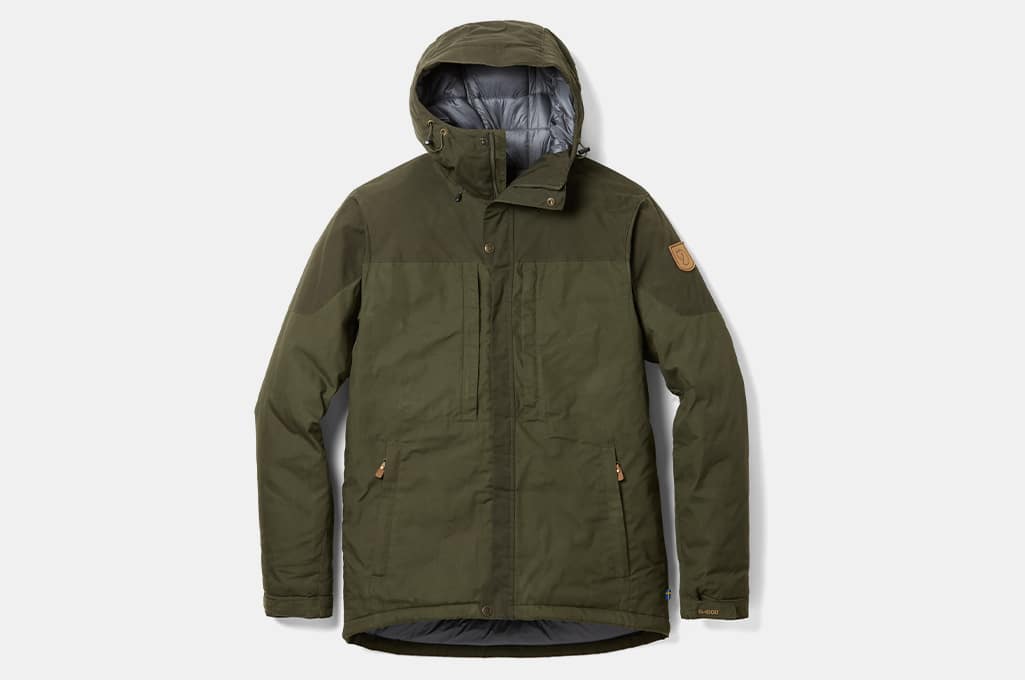 Fjallraven Skogso Padded Insulated Jacket
Head even further north to the town of Örnsköldsvik, Sweden, and you'll find a company best known for their tiny backpacks: Fjallraven. But their miniaturized cargo holders aren't the only thing that Fjallraven knows how to do well—they have some serious chops when it comes to making gear that can withstand the Northern European cold. Their Skogso Padded Insulated Jacket is one of the warmest they offer, with heavy duty G-Loft Supreme synthetic insulation and a cotton/poly blend exterior that's simultaneously weather resistant and comfortable to move in.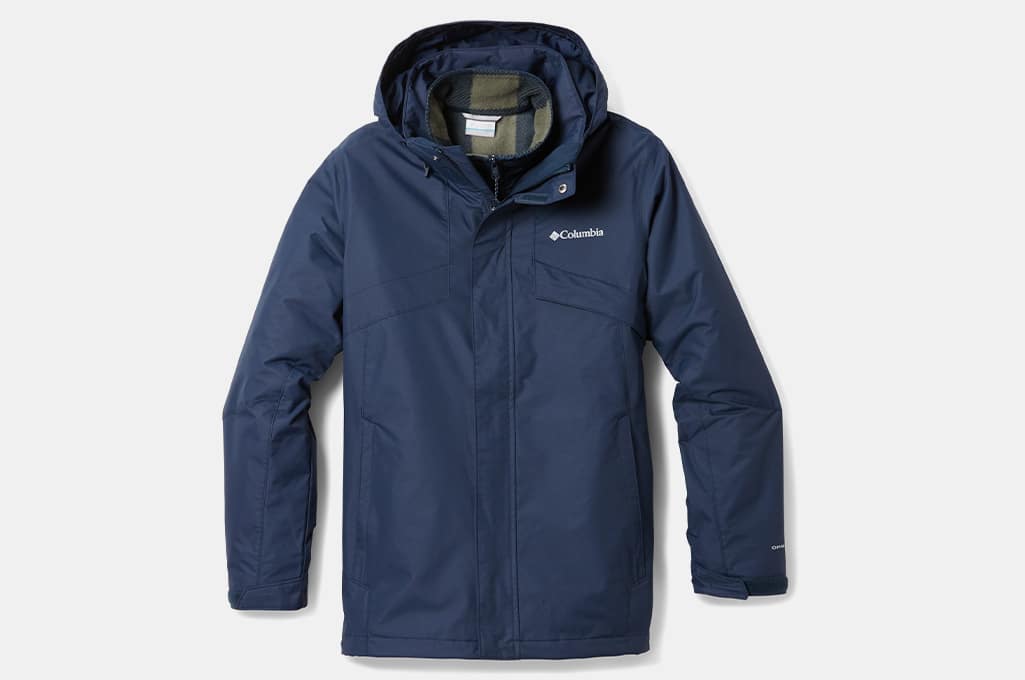 Columbia Bugaboo II Fleece Interchange 3-in-1 Jacket
Having a dedicated cold weather jacket will go a long way towards keeping you comfortable in the depths of winter. But if you're trying to maintain anything close to a minimalist wardrobe, having one gigantic coat that's only used part of the year can be a bummer. Columbia's Bugaboo II Jacket provides a useful in-between, with a zip-in interchange system that lets you choose from a waterproof shell, fleece liner, or a combination of the two for maximum warmth. It's essentially three jackets in one, and makes for a great multi-season wardrobe solution.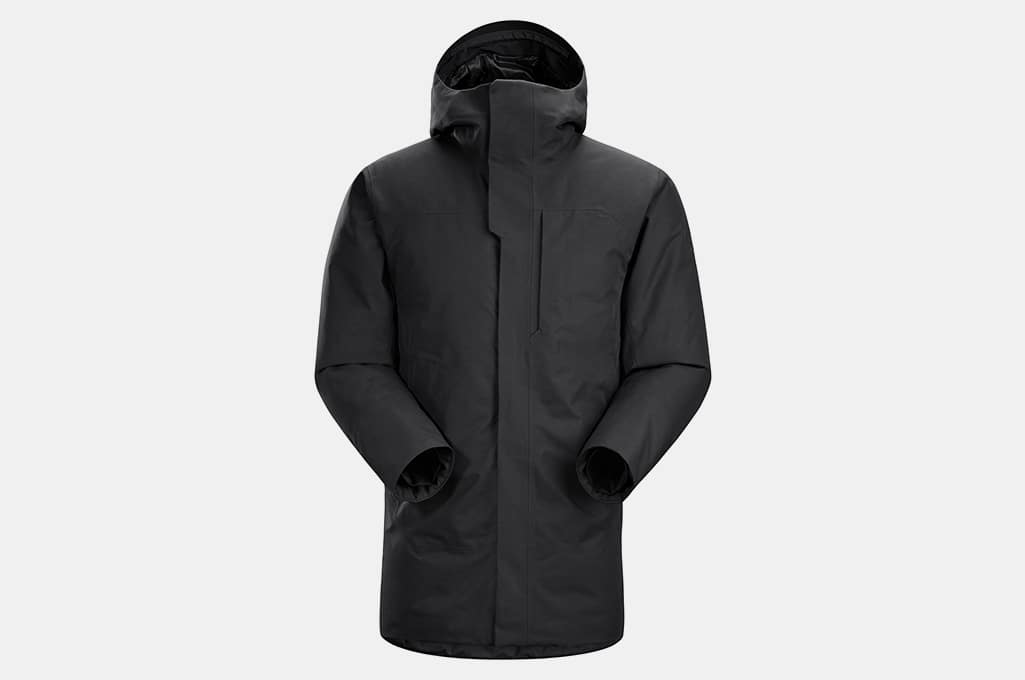 Arc'teryx Therme Insulated Parka
Arc'teryx usually specializes in gear for skiers and snowboarders. So when they turned their attention towards an everyday wintertime staple, something magical happened. Their Therme Insulated Parka keeps the same sporty lines of their usual gear, then uses a two-layer Gore-Tex fabric and down insulation for peak performance no matter what the thermometer reads. That's all wrapped up in a relaxed urban fit, and detailed with contoured pockets of down for the best possible style. If you want a cold weather coat that still looks good enough to walk into a fine dining restaurant with, this is the one.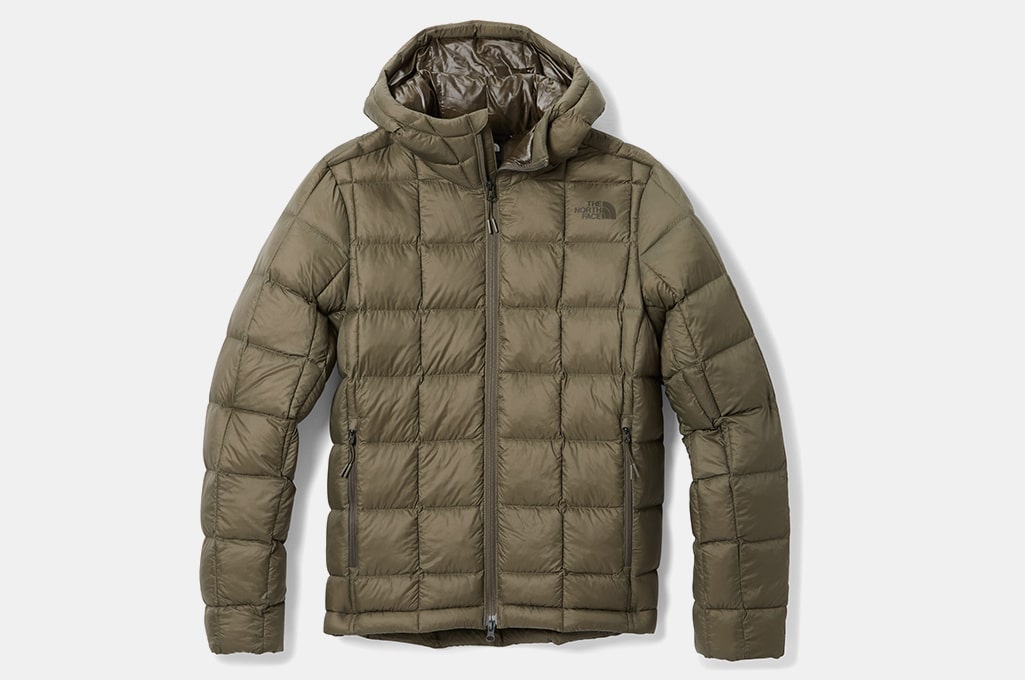 The North Face ThermoBall Super Insulated Hoodie
Take a standard quilted jacket, then double the size of the quilting and double the insulation—and what you'll get is The North Face's ThermoBall Super Insulated Hoodie. It's one of the nicest ways to stay warm while looking casual, making it a pretty perfect jacket for wearing around town. The 100 percent post-consumer recycled insulation makes it quite eco-friendly too, and a lightweight construction feels great when layered. Overall, it's an exceptionally versatile piece to wear throughout every cold month of the year.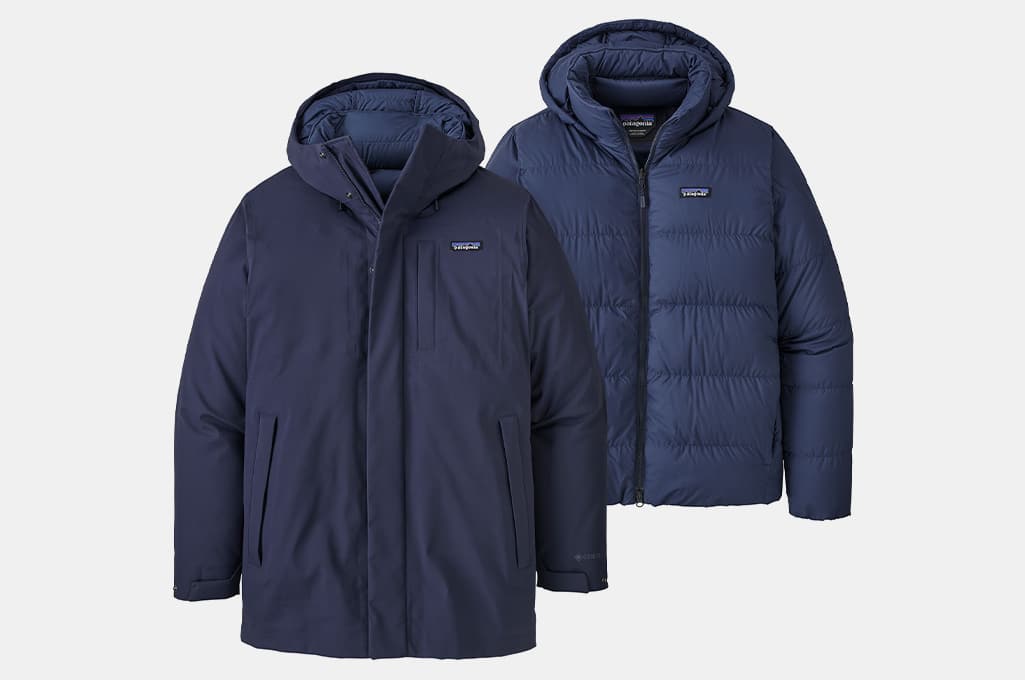 Patagonia Frozen Range 3-in-1 Down Parka
Get into cold enough territory for long enough, and your body will start to acclimate to the freezing temperatures. If you're living or visiting somewhere long enough for that to happen, effective layering can make you even more comfortable as the temperatures shift from incredibly cold to just mildly unpleasant. Patagonia's Frozen Range Down Parka is a perfect solution here, with a three-way design that combines a durable waterproof shell with a down-filled liner. Wear them together for maximum warmth, or separate each individual piece out to customize your comfort level.
Disclosure: Clicking on these links and making a purchase may earn us a small referral fee, at no extra cost to you. Learn more here.
freestar.config.enabled_slots.push({ placementName: "gearmoose_leaderboard_btf", slotId: "gearmoose_leaderboard_btf" });