When it comes to proving your cooler's toughness, there's little you can do to top a video of two curious 400-pound grizzly bears trying and failing to smash it open. You might think that once your product is bear-tested, there's no need to make further improvements. The folks at YETI, however, answer to a higher standard.
Meet the YETI Tundra Haul Cooler, which takes the legendary toughness and unprecedented insulation ability of the Tundra and put it on wheels. The hard-wearing Tundra Haul is not your average wheeled cooler. With tough-as-nails NeverFlat ™ wheels and a welded aluminum T-Bar StrongArm ™ handle, it's been designed and rigorously tested for all-terrain toughness. And, as with the Tundras which came before it, it's built with Rotomolded Construction for nearly indestructible strength.
With a Fatwall design and Permafrost insulation, the 19" x 13 ⅝" x 11 ¼" interior will hold up to 45 cans of beer with a 2:1 ice ratio, and keep them cold in triple-digit heat. Available in either white or charcoal, you can get your paws on your own in late summer of 2018. – $400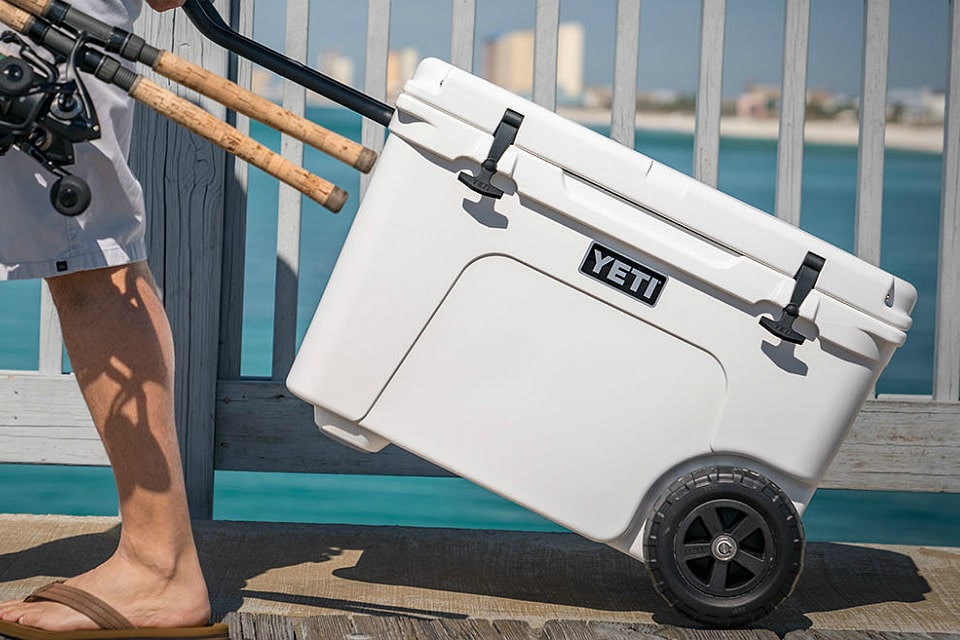 Disclosure: Clicking on these links and making a purchase may earn us a small referral fee, at no extra cost to you. Learn more here.