12 Best Shaving Creams For Men
A great shave isn't just all about the razor you're using, or your aftershave — it's about every step of the process, and that crucially includes the shaving cream you're using. Old, standard drug store varieties simply won't cut it anymore — your face and your shaving regimen deserve an upgraded shaving cream: One of the best shaving creams for men, as a matter of fact.
From premium ingredients to cool, old-school logo designs and all the trappings you'd expect from a list of the best shaving creams on the market, our list has just about everything you could ask for in terms of top brands and the most capable shaving creams out there.
It's an area of your grooming regimen that absolutely requires some research, as the right shaving cream can help moisturize and soothe your skin while giving you an outstanding shave. Trust us. Again, your regimen deserves an upgrade all the way around, and it starts with the products you're using to get that close shave — we know that these shaving creams can certainly help you accomplish that mission.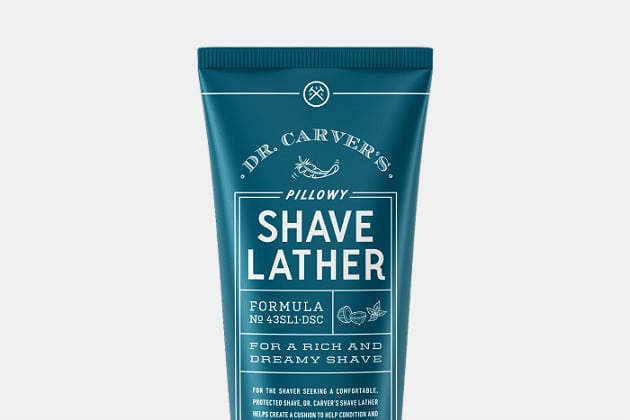 Dr. Carver's Pillowy Shave Lather
It's handy and helpful to be able to get all of the shaving essentials you need in one spot — as with Dollar Shave Club. It's also even more handy and helpful that the products offered by Dollar Shave Club are also as high-quality as it gets — particularly the Pillowy Shave Lather. Designed to moisturize the skin and provide comfort through a light, whipped formula, you're also getting what the brand calls a "gentle peppermint tingle" to energize your face. – Shop Now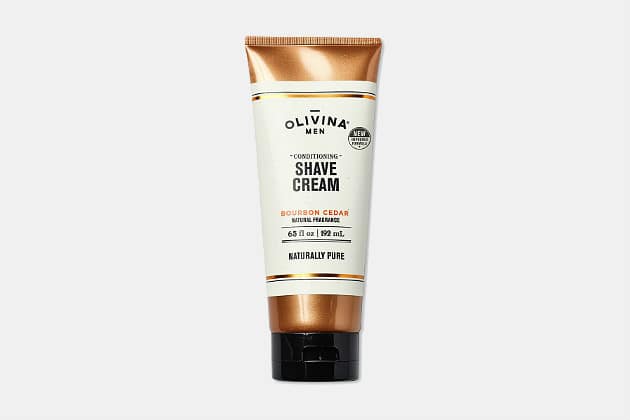 Olivina Men Conditioning Shave Cream
There's the average shaving cream you picked up from the pharmacy, and then there's the premium shaving cream — and premium shaving experience — you get from a company like Olivina Men. The brand's Conditioning Shave Cream has refinement written all over it from the Bourbon Cedar scent to the use of antioxidant-rich ingredients that'll leave you feeling great (and looking even better). Add in the Instagram-worthy packaging, and you've got yourself potentially your new favorite shaving cream to use on the daily. – Shop Now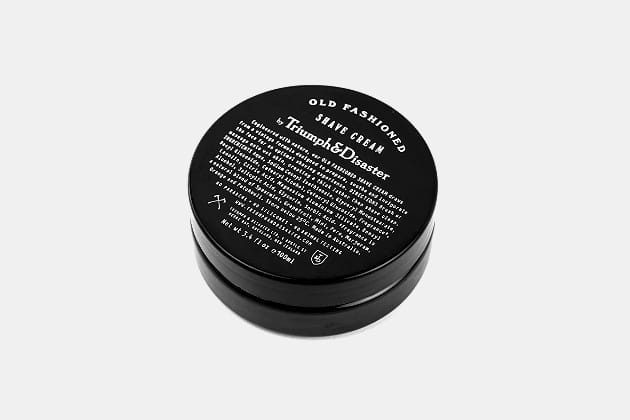 Triumph & Disaster Old Fashioned Shave Cream
What else would you expect from a shaving cream sold by Huckberry than a rugged and classic aesthetic and superior quality? Such is the case with the Triumph & Disaster Old-Fashioned Shave Cream, a throwback to when grooming products were built with care and made to deliver time and again. The Old-Fashioned Shave Cream certainly passes muster, offering enough product for more than 100 shaves in every jar while also working to lift facial hair and provide a smooth, gliding shave. – Shop Now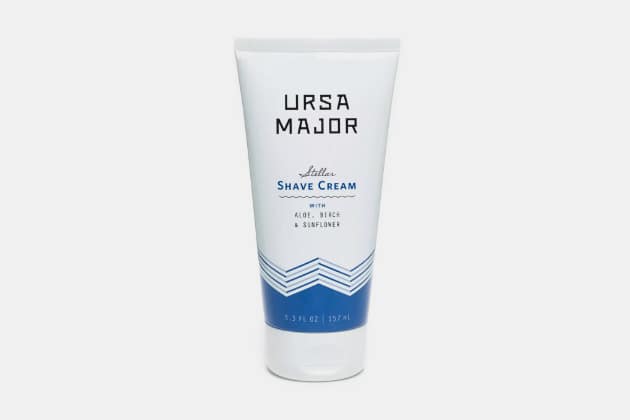 Ursa Major Stellar Shaving Cream
It's unique ingredients like sunflower and aloe that give the Ursa Major Stellar Shave Cream those qualities that make it, well, stellar. It's a grooming essential you should certainly consider adding to your medicine cabinet, what with its use of 98.7 percent natural ingredients for an exacting and quality shave on the daily. It's made to both cushion razor burn and soften hair before you shave, two small touches that'll greatly benefit your skin in any season (but especially when temperatures drop during winter). – Shop Now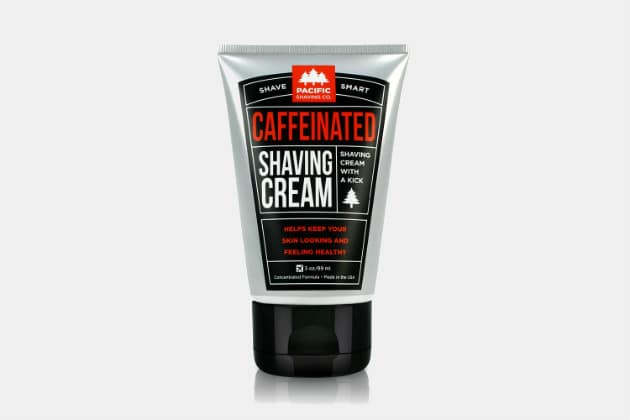 Pacific Shaving Co. Caffeinated Shaving Cream
Much better and more invigorating than a splash of cold water on your face in the morning, the Pacific Shaving Co. Caffeinated Shaving Cream delivers that extra punch when it comes to amping up your grooming routine — to say the least. It's also antioxidant-rich while using natural caffeine, all the better to deliver that much-needed boost on the daily. The use of aloe and spearmint also enlivens and invigorates your face, and the even more beneficial thing about the Caffeinated Shaving Cream is that you can snag it for under $10. – Shop Now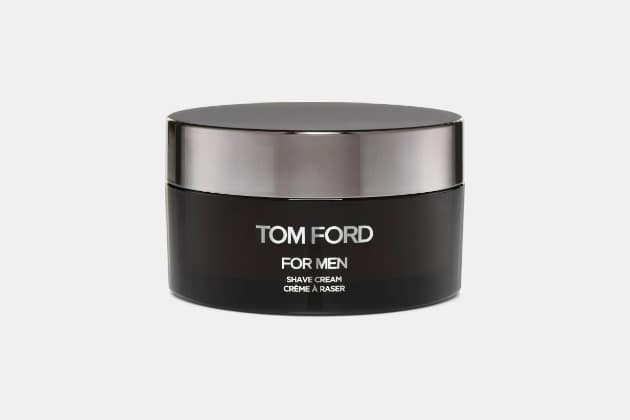 Tom Ford Shaving Cream
Is there anything Tom Ford can't do? The legendary designer has expanded the product focus at his label over the years into everything from denim to cologne to now, shaving cream. It's an unexpected evolution of a brand that provides nothing but the very best luxury in all facets of the experience, and we'd wager that goes for Tom Ford's handsome, refined and yes, pricey shaving cream. Even if you can't manage to afford a Tom Ford suit, maybe this shaving cream will work as an admirable substitute in the meantime. – Shop Now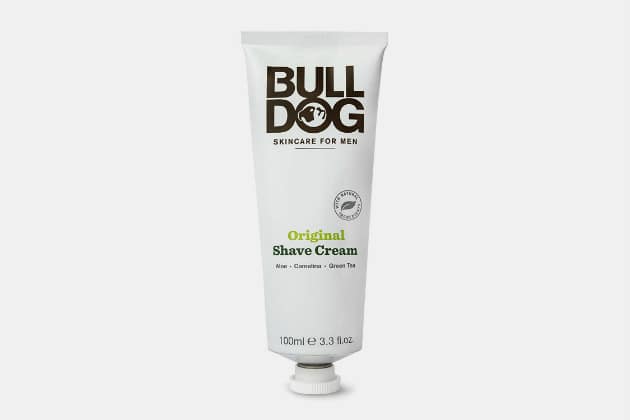 Bulldog Original Shave Cream
With shaving cream that takes a nuanced approach — available for sensitive skin types in particular — Bulldog is definitely working to change the grooming game. From crisp, clever packaging to a sleek formula that helps your razor glide with ease, it's a complete package in terms of the essential shave you need to look and feel your best, be it gearing up for a big meeting or heading out on a formal date night. We'd suggest you pair it with the brand's Original Aftershave Balm for an undeniably high-quality routine all the way around. – Shop Now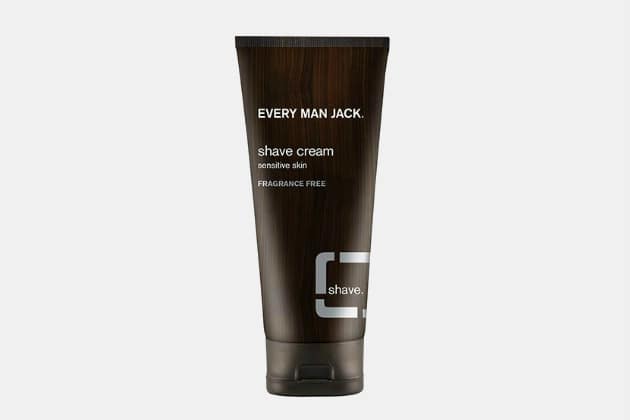 Every Man Jack Shave Cream
As Every Man Jack says, the perfect shave can be "challenging and elusive," according to Every Man Jack. It's a great thing, then, that the brand's Shave Cream sets out to help you conquer that challenge quite admirably, made with premium ingredients like chamomile to calm and olive oil extracts to hydrate your skin. It also won't give you that tricky dry skin feeling you tend to get with so many shaving creams out there — that sounds like a worthy addition to our list of the best shaving creams for men, if you ask us. – Shop Now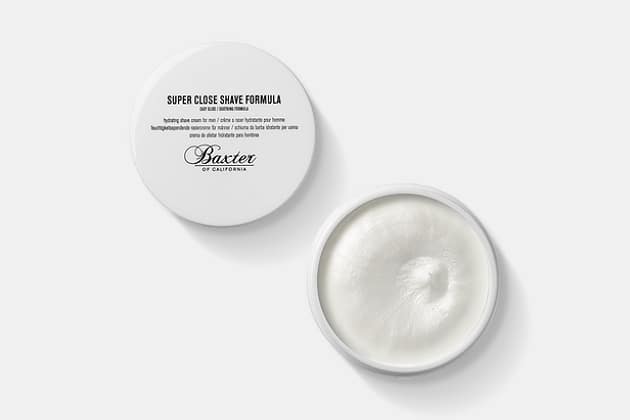 Baxter Of California Super Close Shave Formula
Searching for that hard-to-find, super-close shave? Baxter of California has been helping stylish guys in that regard for years, particularly with its aptly named Super Close Shave Formula. Moisturizing components protect the skin and provide a smooth shaving experience in the process, while coconut extract also hydrates and conditions the skin. It's unique touches like this that set Baxter of California's formula apart. And with peppermint oil to combat razor burn, you can be sure your experience will be entirely comfortable and great-looking, to boot. – Shop Now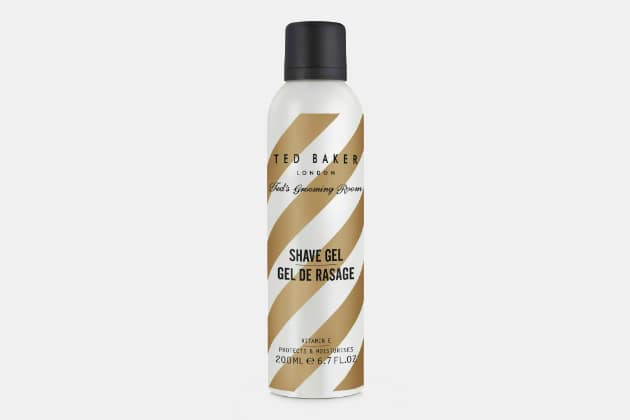 Ted Baker London Grooming Room Shave Gel
It can be tough to find a good foam shave gel — it's tough, after all, to get the exact type just right. We think Ted Baker London has made that search considerably easier however, thanks to the Ted's Grooming Room Shave Gel. It's a unique offering for the company, and it should nicely accent Ted Baker's dandy-inspired menswear and stylish, retro-tinged polos and tailoring. There's not much that goes better with a tailored suit than a clean shave (or merely a well-groomed beard). – Shop Now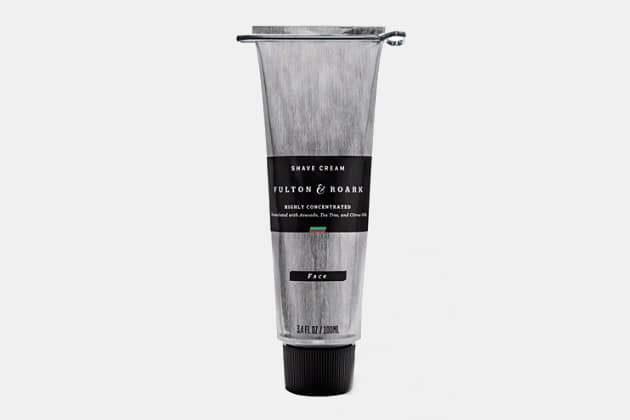 Fulton & Roark Shave Cream
The Fulton & Roark Shave Cream is simply designed, simply named and packed with a concentrated formula that delivers on nothing but the best quality for your next shave. It does the hard work for you, protecting and moisturizing your skin while delivering an invigorating final touch to your daily routine. It's also priced quite agreeably at well under $20, so you shouldn't worry about buying a tube or two extra to continue giving you that perfect shave, each and every time. – Shop Now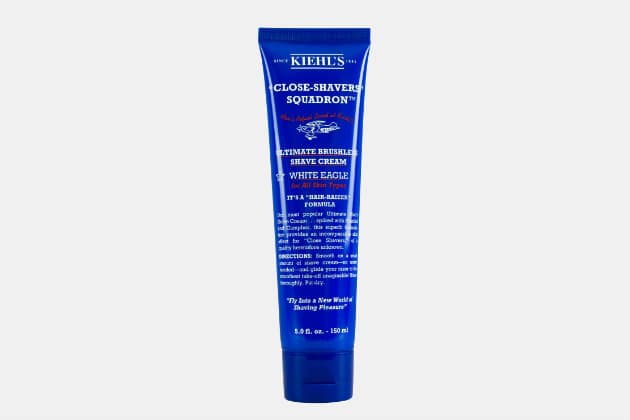 Kiehl's Ultimate Brushless Shave Cream
Kiehl's has long been a reliable go-to every step of the way when it comes to your daily grooming routine, and if you haven't yet considered adding the Ultimate Brushless Shave Cream to said routine, well … you best shape up. It's the iconic brand's most popular shave cream, made with menthol and camphor for a stellar shave. It's all the better that the Ultimate Brushless Shave Cream can be used without water — it's nearly unlike anything else on the market, and that's why we love it. – Shop Now
Disclosure: Clicking on these links and making a purchase may earn us a small referral fee, at no extra cost to you. Learn more here.
freestar.config.enabled_slots.push({ placementName: "gearmoose_leaderboard_btf", slotId: "gearmoose_leaderboard_btf" });