80s-Style Stuff You Can Buy Right Now
If you lived through the 80s, you remember when the Empire struck back, ET phoned home and Eddie Murphy came to America. You sat through Saturday detention with a brain, an athlete, a basket case, a princess, and a criminal. And you had trouble sleeping thanks to a guy named Freddy. You played the original Super Mario Bros thank you very much, and you probably owned a Swatch. Prince, Madonna, and GnR sang to you about doves, virgins, and what happens when you're in the jungle, baby. And your hair was probably bigger than it is now.
If you didn't live through the 80s, there's a very good chance you still knew every single reference in the paragraph above. That's because, culturally, the 80s were pretty awesome. And they've never really gone away. Case in point, the brands below who are still rocking the style and heart of the most neon of all decades. Here's our list of the best 80s-style stuff you can buy right now. Read it while a silky sax solo plays in your head.
Timex 80
Move over, analog, sometimes you just need to know what time it is without having to deal with pesky hands and numerals. Digital watches weren't born in the 80s. The previous decade saw its fair share of red LED digital watches (that looked a bit like Tim Curry's Lord of Darkness was telling you the time). But the black-on-grey LCD readout came into its own in the 80s and to this day, there's no more efficient way to tell time. Because the Timex 80 will never derail your time check with a smartwatch notification.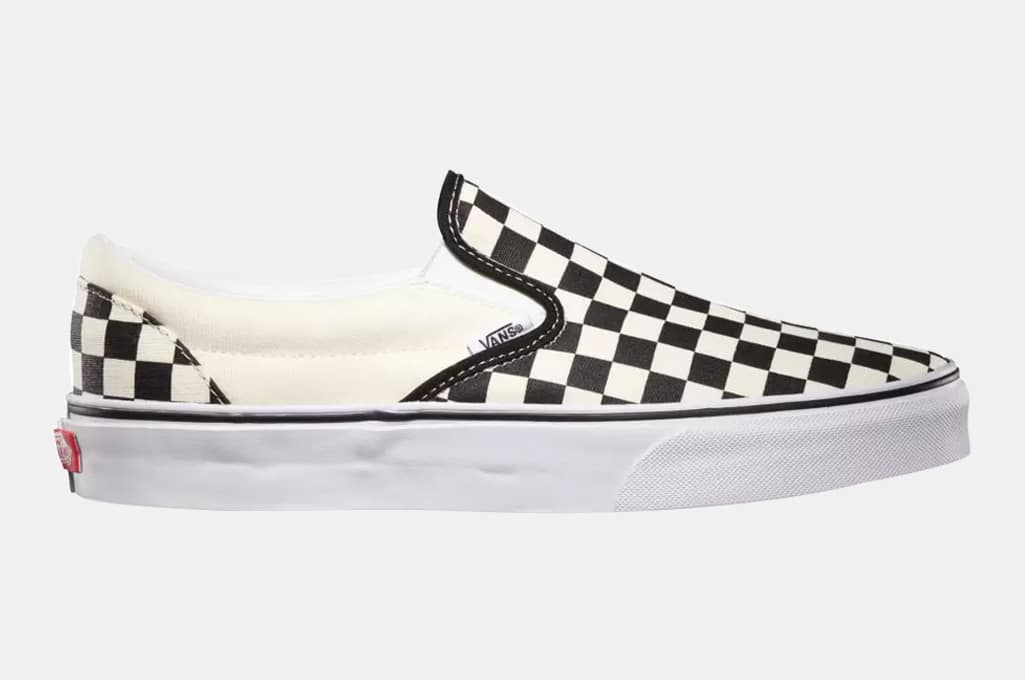 Vans Checkerboard Slip-On
In Fast Times at Ridgemont High, Sean Penn's stoned surfer dude smacks himself upside the head with a checkerboard Vans, just to make sure he's thoroughly wasted. He simultaneously presented the world with the shoes that would represent carefree casual cool for the next four decades. Fun fact: Vans created the checkerboard design when they noticed California skate kids drawing their own checks on the blank canvas of their monochrome Vans.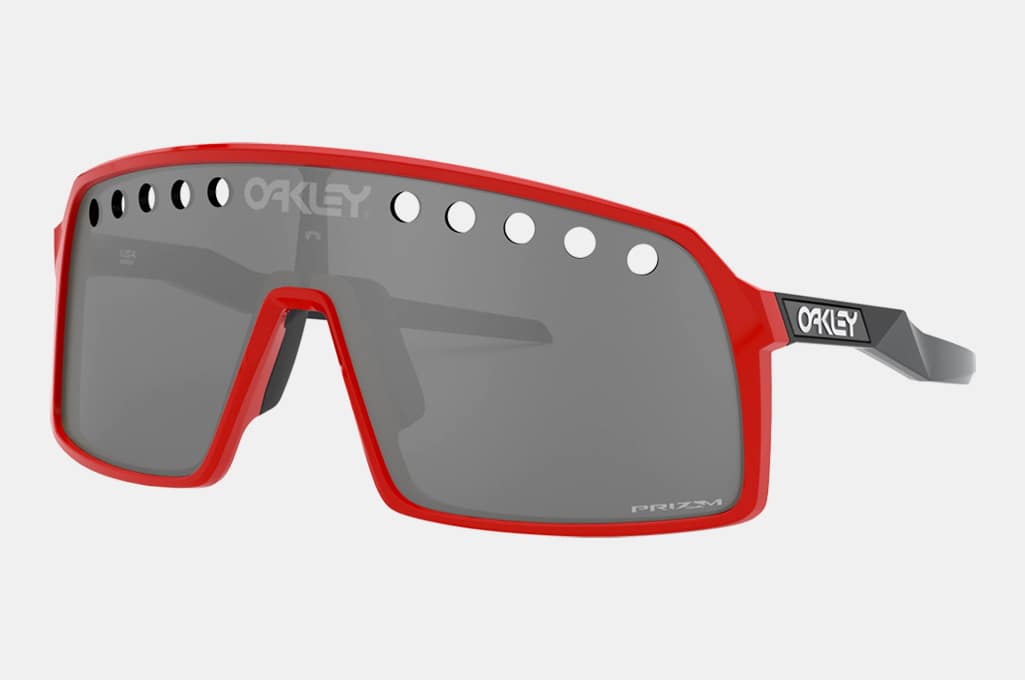 Oakley Sutro Origins Sunglasses
When you think sunglasses in the 80s, your mind either goes to Ray-Ban Wayfarers ala Risky Business or to the athletic vibe of Oakley sports sunglasses. Revamping their Eyeshade sunglasses adopted by cyclists after 1985, Oakley's Sutro Origins look so 80s they verge on full tubularity. They still have the high-wrap shield for protection and the holes for ventilation (plus overall coolness) but this time around it gets modern Prizm lens technology.
Blauer 80s Helmet
If you could somehow distill the motorcycle coolness from Tron, Top Gun, and Purple Rain then carefully blend that distillate with the neon flavors of Atari stripes, this is the helmet you'd come up with. Built by Blauer HT, the helmet division of an 84-year-old apparel company, the 80s helmet will keep your head safe with its tri-composite shell and EPS foam, while its retro vibe keeps you humming the chorus to Bon Jovi's "Wanted Dead or Alive."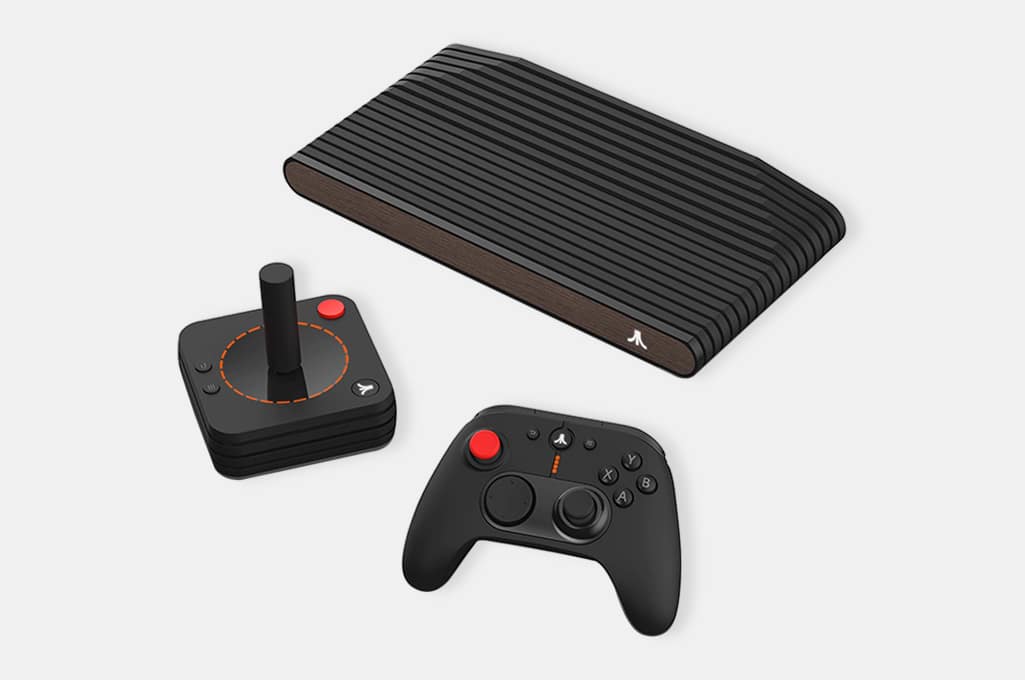 Atari VCS
Both computers (Compact Mac, IBM PC) and gaming consoles (Atari, NES) grabbed hold of our collective minds in the 80s and haven't let go. The forthcoming Atari VCS is part console, and part PC, wrapped in an exterior that's all sorts of retro. As a mini PC you can boot up your preferred OS (Windows, Linux, Steam, Chrome). As a gaming console, it comes loaded with 100 classic Atari games (with more available from the Antstream arcade). This piece of nostalgia will get you jonesing for the bleep blop tones of Pong.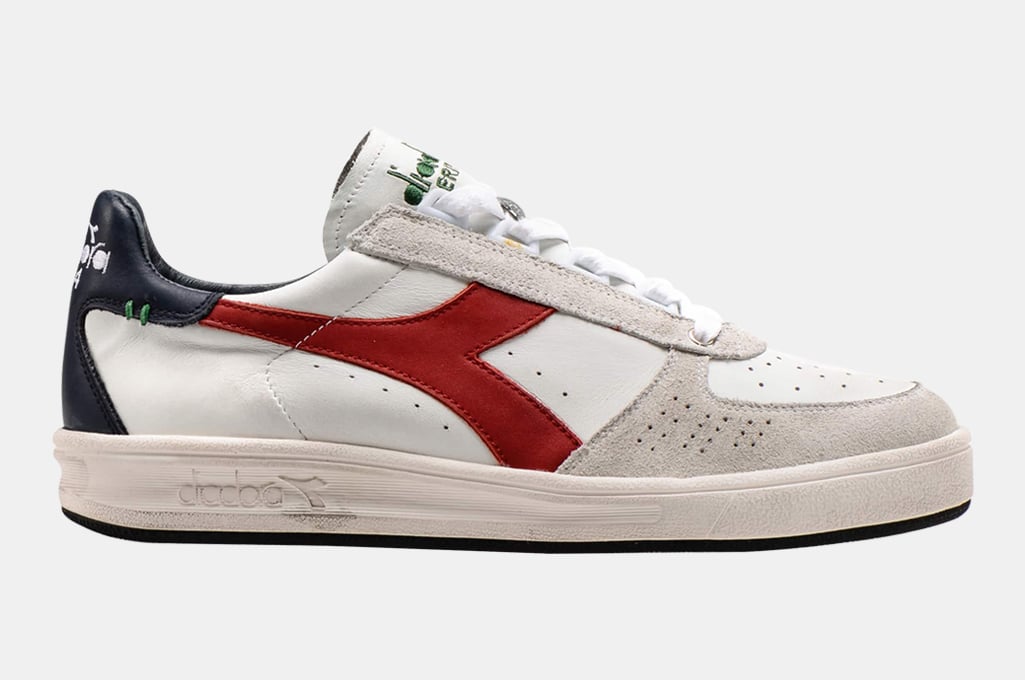 Diadora B. Elite H Leather Dirty
If you like your vintage reissues to look like they've actually been around since the era they reference, you can scour the pages of ebay or go with something like this. A reissue pulled from the archives of 70-year-old Italian sneaker company Diadora, the B. Elite H Leather Dirtys are classic tennis shoes with a subtle patina that look like they may have once shared a court with McEnroe or Navratilova.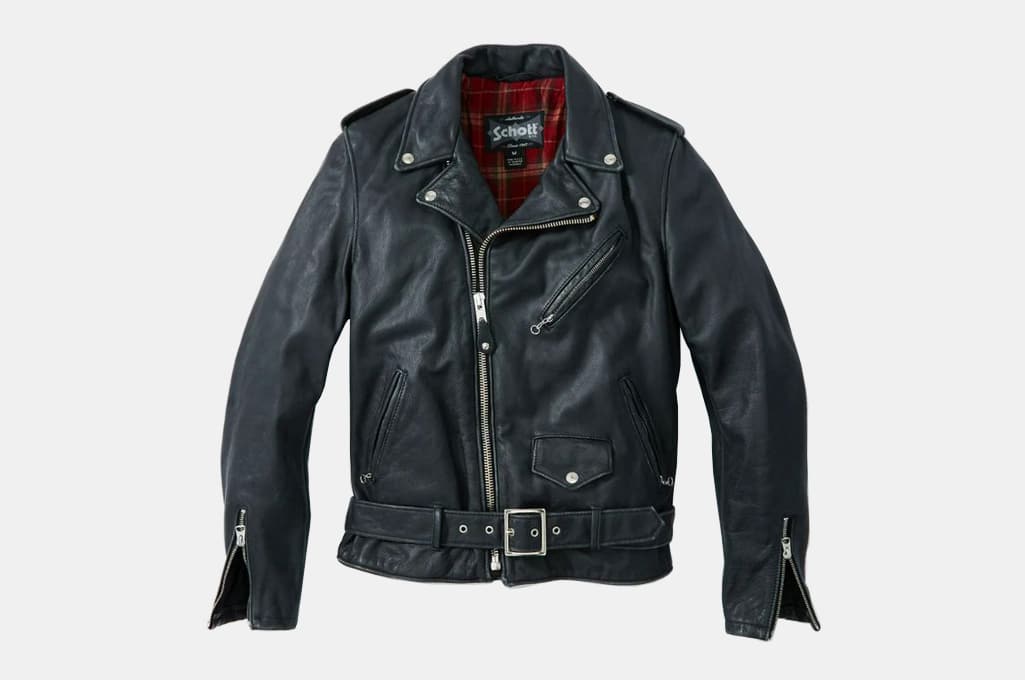 Schott Vintaged Fitted Cowhide Leather Motorcycle Jacket
In order to properly emulate Max Rockatansky, the Terminator, one of the Lost Boys, or even Charlie Sheen's Ferris Bueller cameo, you need a proper leather jacket. And when it comes to authenticity, only the Schott jacket will do. Sure it's originally the style Brando made famous in the 50s, but just as those guys (and Madonna) understood in the 80s, what's good is good, no matter the year.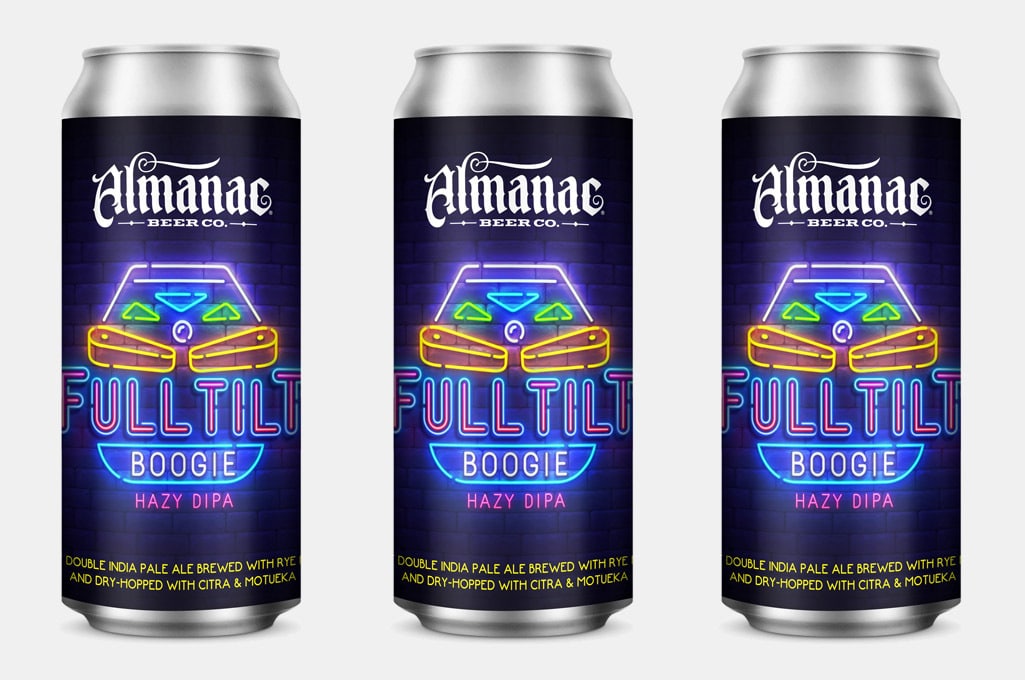 Almanac Beer Co. Full Tilt Boogie Hazy Double IPA
Was everything about the 80s totally rad? No. The craft beer scene was still in its infancy and wouldn't really take off until the 90s (though we did get hints of things to come in the form of Sierra Nevada Brewing, the establishment of the brewpub, and the inaugural Great American Beer Festival). Now that we're firmly surrounded by good beer everywhere, we can look back on the early days while enjoying this neon- and pinball-inspired hazy double IPA from the Bay Area's Almanac Beer Co.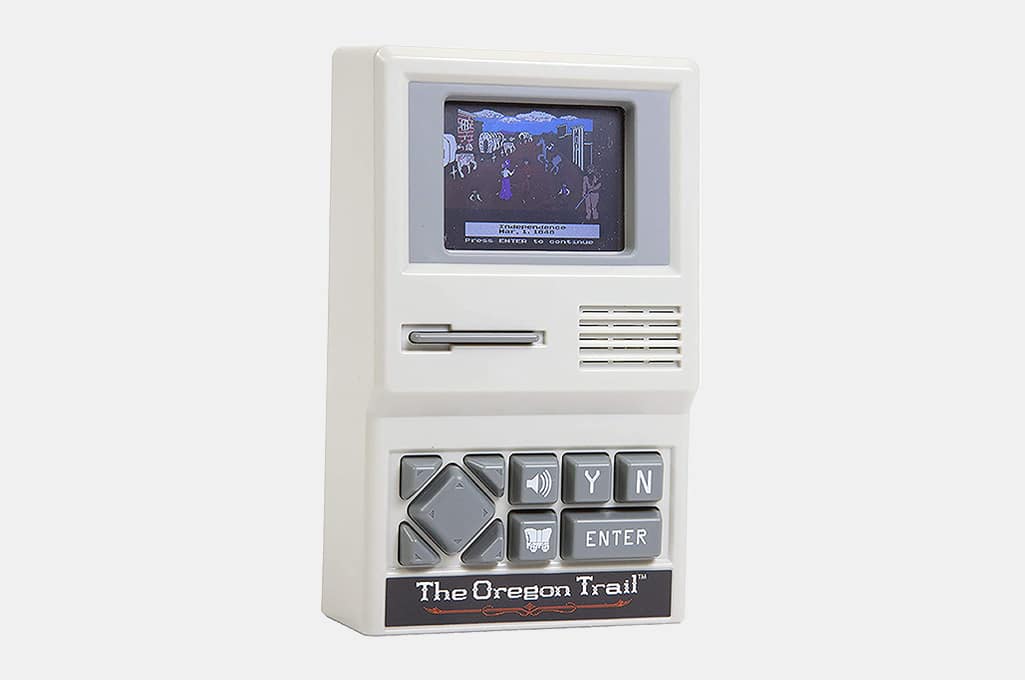 The Oregon Trail Handheld Game
Anyone who remembers the (virtual) pain of dying from (virtual) dysentery is now free to try once again to get those settlers safely from Missouri to Oregon's Willamette valley. The choices you make will result in oxen death and gravestone building and of course, learning. The Oregon Trail is possibly the most popular educational game in history and this one-game-only handheld brings it back in all its chunky-graphics glory.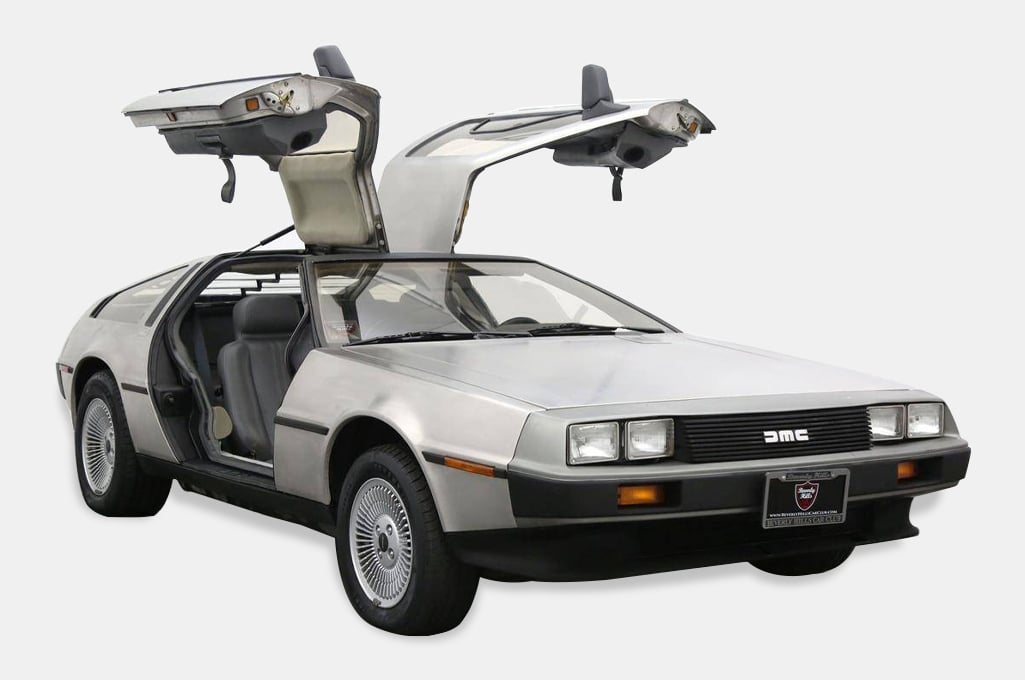 1981 Delorean DMC 12
For everyone who knows exactly how many miles per hour the Delorean must reach in order to activate the flux capacitor (it's 88), here's your new ride. While we may not have gotten all the things promised in 1989's Back to the Future II (where's Jaws 19?) we can drive a pretty sweet DMC 12. The listing over at Hemmings calls the $35k car "mechanically sound" which we all know is code for "able to time travel."
Disclosure: Clicking on these links and making a purchase may earn us a small referral fee, at no extra cost to you. Learn more here.
freestar.config.enabled_slots.push({ placementName: "gearmoose_leaderboard_btf", slotId: "gearmoose_leaderboard_btf" });