Gift Ideas: The Audiophile
Everyone loves good music. But there are some who study it, live it, and require extensive amounts of it on a daily basis at louder than recommended volume levels. This gift list is for them.
Instead of an iTunes gift card this year, give the dedicated music junkie in your life the gift of more music and more decibels. To help with your shopping endeavors, we've compiled this list of 12 gift ideas for every Audiophile on your shopping list this season.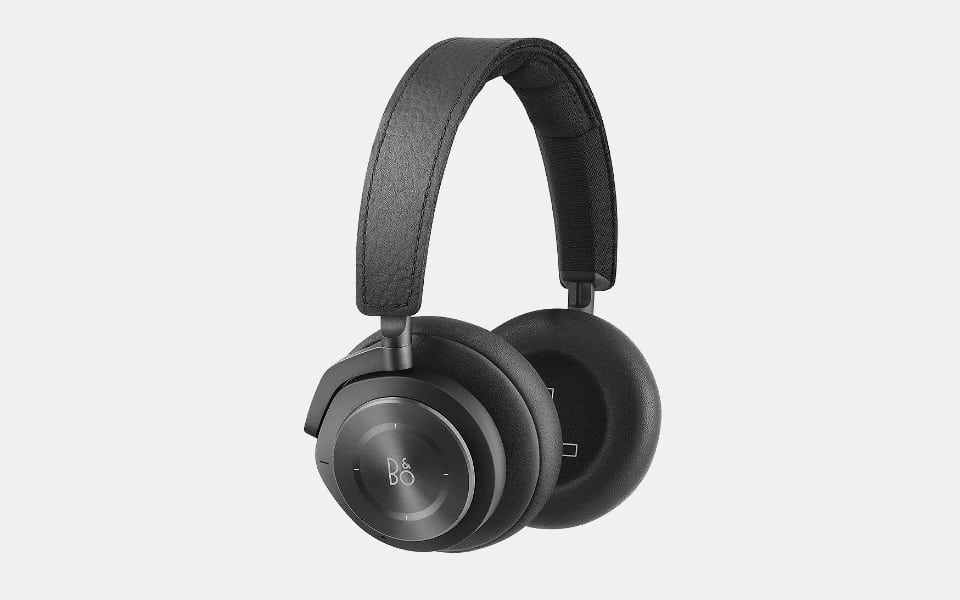 BeoPlay H9I Headphones
These elegant over-ear headphones feature a slew of upgrades from your current set of headphones such as advanced ANC, Transparency Mode, an intuitive touch aluminum interface and up to 18 hours of playtime. Improved ANC capability blocks human voices at low frequencies while a pair of dedicated microphones provide enhanced voice quality. – Shop Now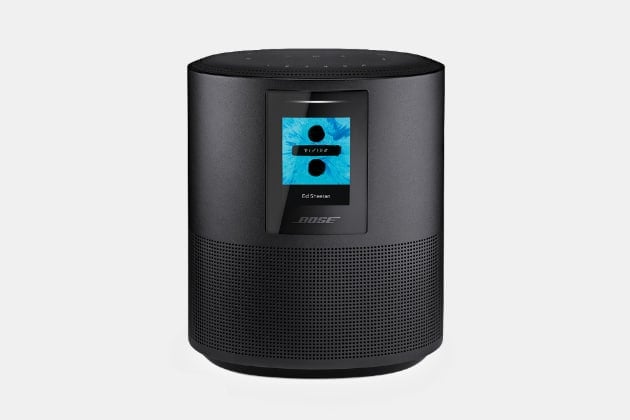 Bose Home Speaker 500
Built-in Amazon Alexa functionality, paired with touch, app, and voice controls make this speaker one easy piece of equipment to use, and Wi-Fi and Bluetooth connectivity means you can access music just as easily online as you do on your phone or other connected devices. And with multi-room capabilities, stereo sound from a single speaker, and a personalized Bose music app, this could be the last in-home speaker system you ever buy. – Shop Now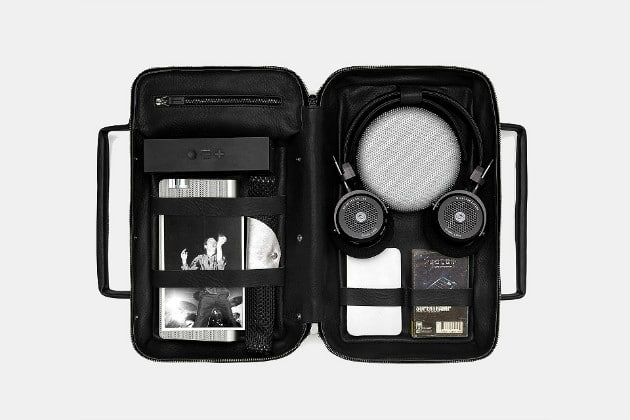 This Is Ground Music Dopp Kit
An organizational Boombox for the audiophile on the move, the Music Dopp Kit features a hull and handles inspired by a boombox, along with enough space for large-format headphones, speakers, earphones, cable wires, and plenty more. – Shop Now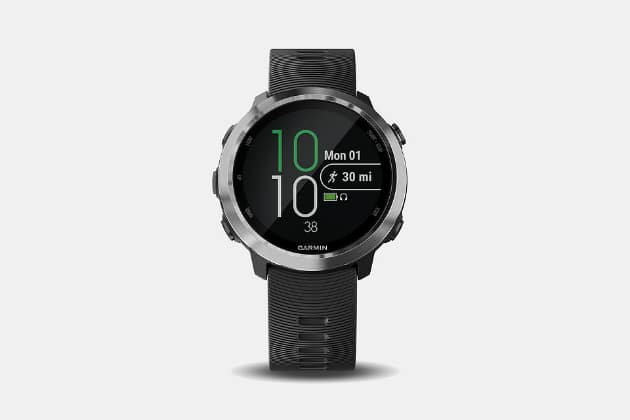 Garmin Forerunner 645 Music
The Forerunner 645 has the needs of runners at the forefront of its design. In addition to music storage with Bluetooth playback, Garmin also added Garmin Pay, a contactless payment option that allows on-the-go purchases so you can leave your phone and wallet at home. – Shop Now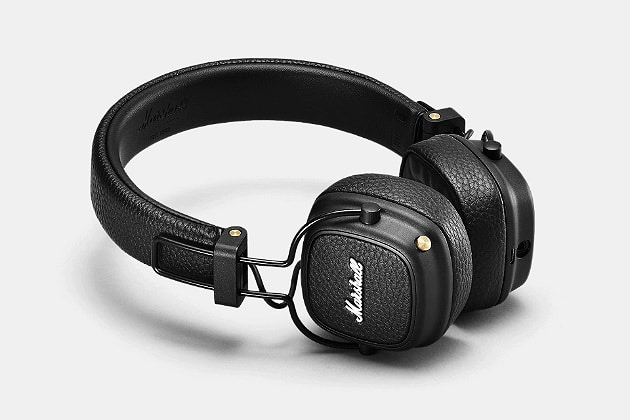 Marshall Major III Bluetooth Headphones
With the Major III you can listen to thirty hours of music on a single charge, delivered wirelessly via Bluetooth aptX technology. Custom tuned 40mm drivers produce rich bass, a smooth midrange, and clear high-tones. – Shop Now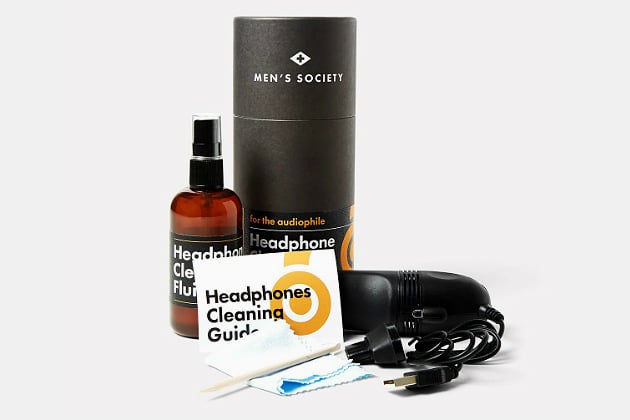 Men's Society Headphone Cleaning Kit
Because a true audiophile spends a significant portion of his or her life in a pair of headphones, its only natural for grime and gunk build up to eventually become a problem. And finally, a solid way to clean their favorite pair of headphones exists. This kit includes everything required to make headphones like new again, including a USB vacuum cleaner with attachments, a scrape for hard to clean areas, and cleaning fluid with cloths. – Shop Now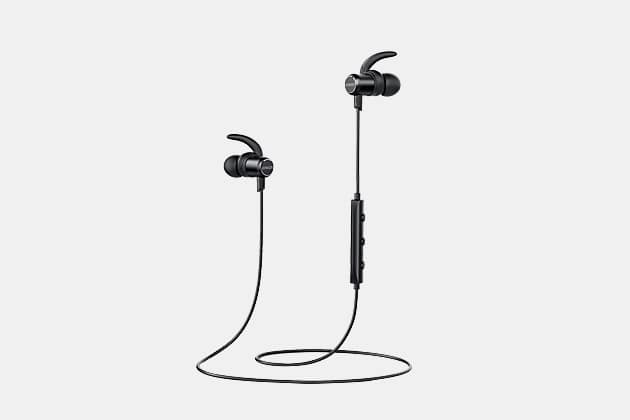 Anker SoundBuds Slim Wireless Earphones
When it comes to earbuds, the last thing you want is bulk, which is why you're sure to love these slim, lightweight Bluetooth headphones.  6mm drivers ensure quality, hi-fi audio with a skip-free connection while seven hours of playtime ensures you can listen to your favorite album from start to finish and then some. – Shop Now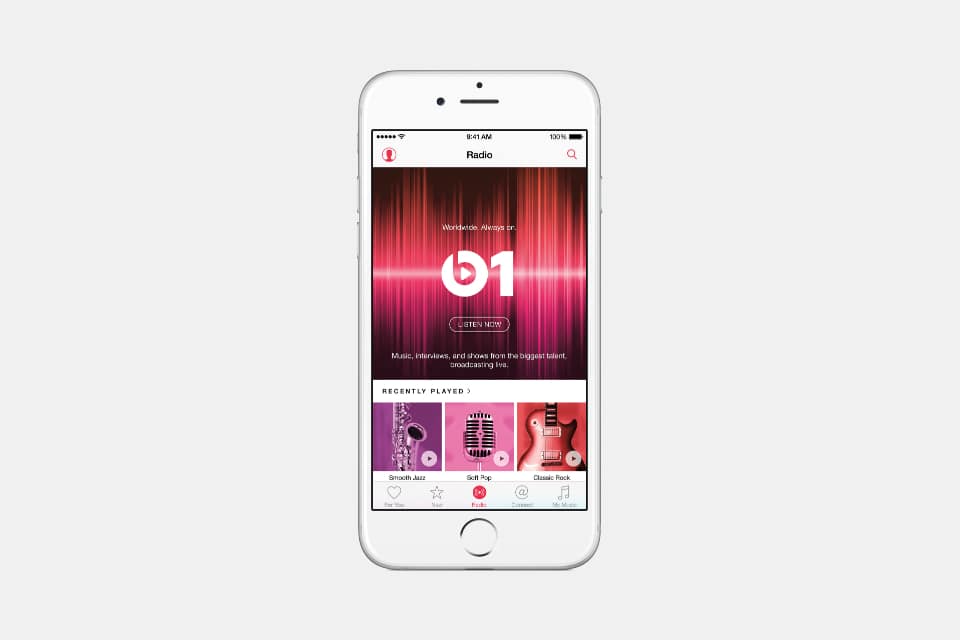 Apple Music
Indulging in your favorite song, album, or artist, without ever hearing an annoying ad, is as simple as signing up for Apple Music. The audiophile on your shopping list can play any song they desire in the app's 40-million-song catalog, along with their entire iTunes library for only $9.99 a month. – Shop Now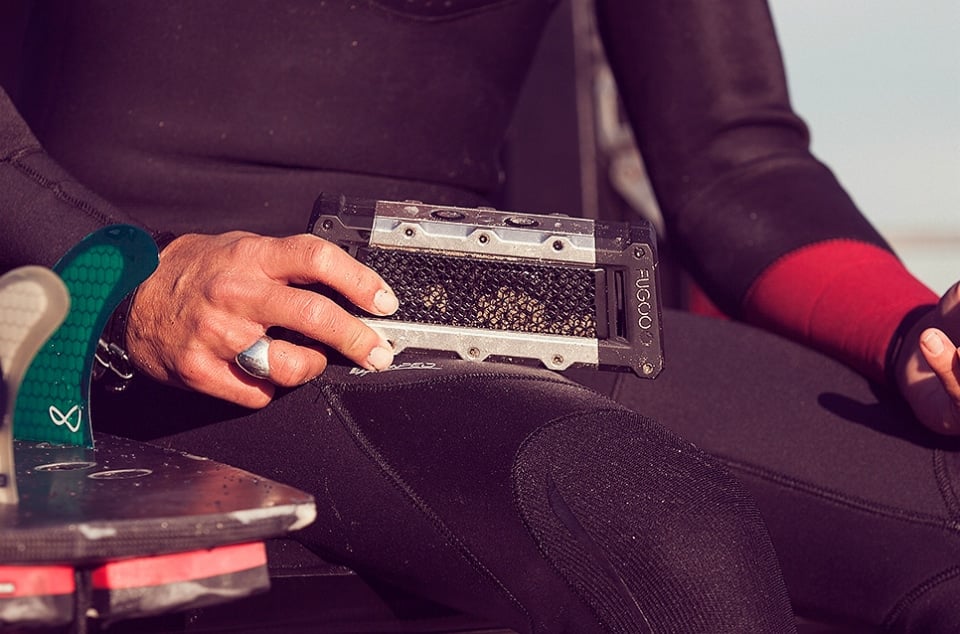 Fugoo Tough Speaker
While it works perfectly well playing your favorite songs at home or by the pool, the Fugoo Tough Bluetooth Speaker really shines in the great outdoors thanks to an IP67-rated, fiber-reinforced resin and aluminum casing that is further protected by a rubberized slide-on jacket that renders it dust proof, shockproof, cold and heat resistant, and waterproof up to one meter for half an hour. – Shop Now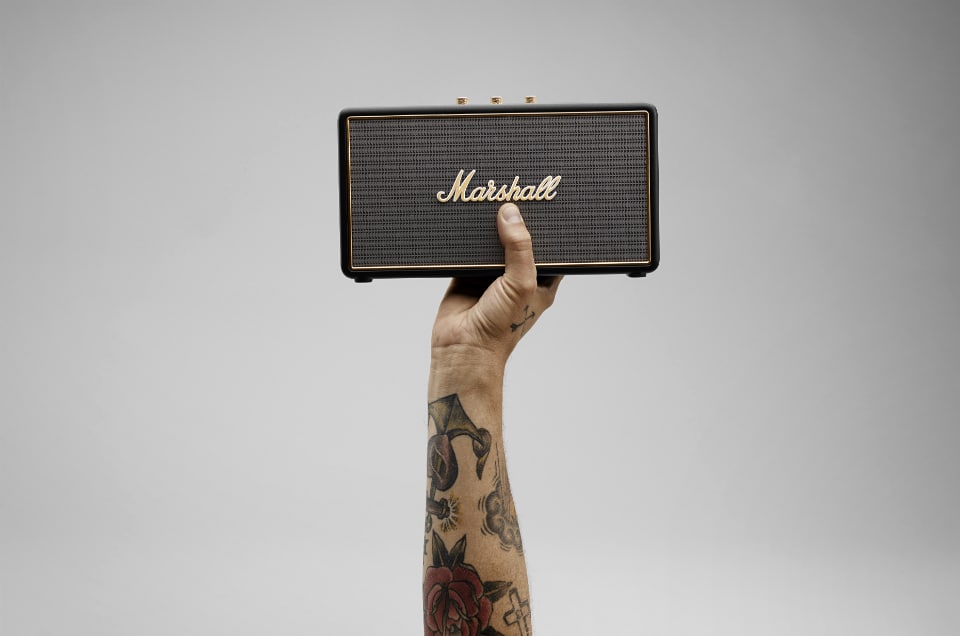 Marshall Stockwell Speaker
Weighing in at just over two and a half pounds, the Stockwell Speaker delivers the same powerful Marshall sound as it's larger counterparts and features a USB charging port, a 25 hour battery, and Bluetooth connectivity that allows the listener to wirelessly connect playlists from a variety of smart devices. – Shop Now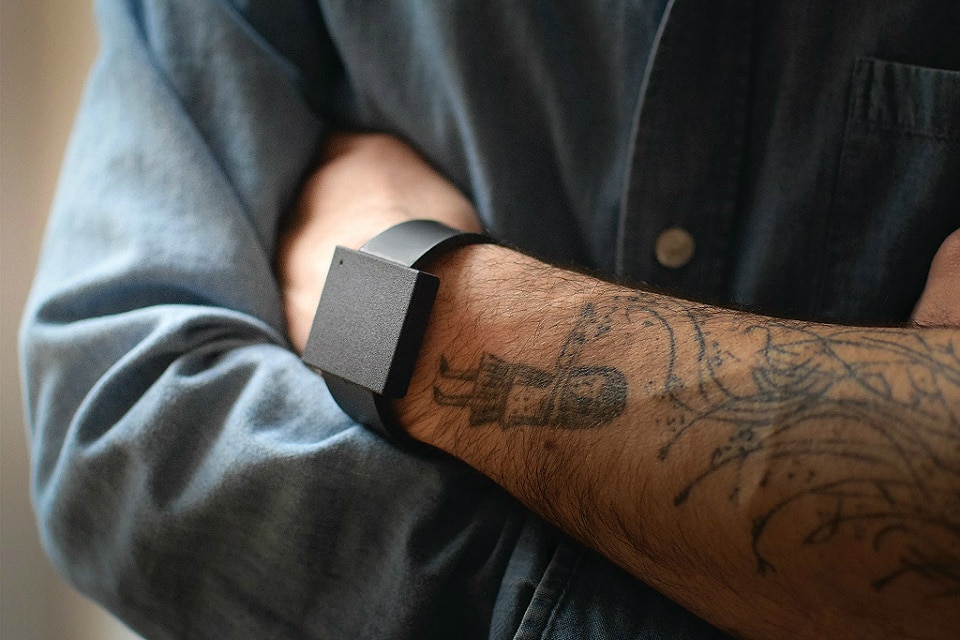 Basslet Wearable Subwoofer
The Basslet is the latest advancement in the wearable technology market that aims to improve your audio, gaming, and virtual reality experience. Essentially a wearable subwoofer, Basslet provides portable yet powerful bass no matter where you might be, connecting you to you're music on a whole new level. – Shop Now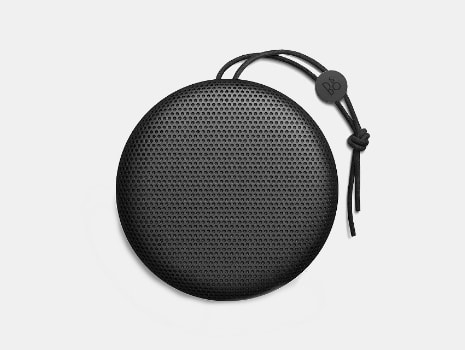 BeoPlay A1 Speaker
The A1 is a portable speaker that goes with you — wherever it is you want to take your tunes, from the beach to poolside to a campfire or your home office. Crazy as it might seem, the A1 fits in the palm of your hand — quite the small size for audio that packs a serious, serious punch in terms of quality. – Shop Now