Gin, like vodka, is a distilled neutral grain spirit. This is where the two begin to deviate. While the goal of many vodka producers is to distill a product as flavorless as possible, gin is all about the bold, over-the-top flavors. Gins gets its expected flavor from the infusion of juniper berries, coriander, angelica root, orris root, and various other herbs, spices, and botanicals based on the particular gin or gin style. It's known for its juniper-forward, almost pine tree air freshener-like flavor. Because of this, it's a style of liquor that many drinkers either love or loathe. There's little room for any in-between.
This clear, un-aged, botanical spirit, like many other forms of alcohol, is dominated by a handful of big names. We're talking about the likes of Bombay Sapphire, Tanqueray, Hendrick's, Beefeater, and a few others. But for every massive, globally well-known brand, there are myriad small, artisanal brands making high-quality, flavorful, memorable gins.
This brings us to one important question: what exactly is an artisanal gin?
What is artisanal gin?
The term, when used to describe alcohol, is exclusively used to describe something that's not mass-produced on a grand scale in a giant facility. It can be a mom-and-pop, tiny operation crafting gin in a refurbished garage or an up-and-coming independent brand cranking out award-winning spirits.
Simply put, artisanal gins aren't made by the big boys and many brands deserve your attention. Keep scrolling to see then of our absolute favorite artisanal gins. And we didn't stick to just the US for this list. Below, you'll find noteworthy gins from the US, England, Scotland, Japan, and even India.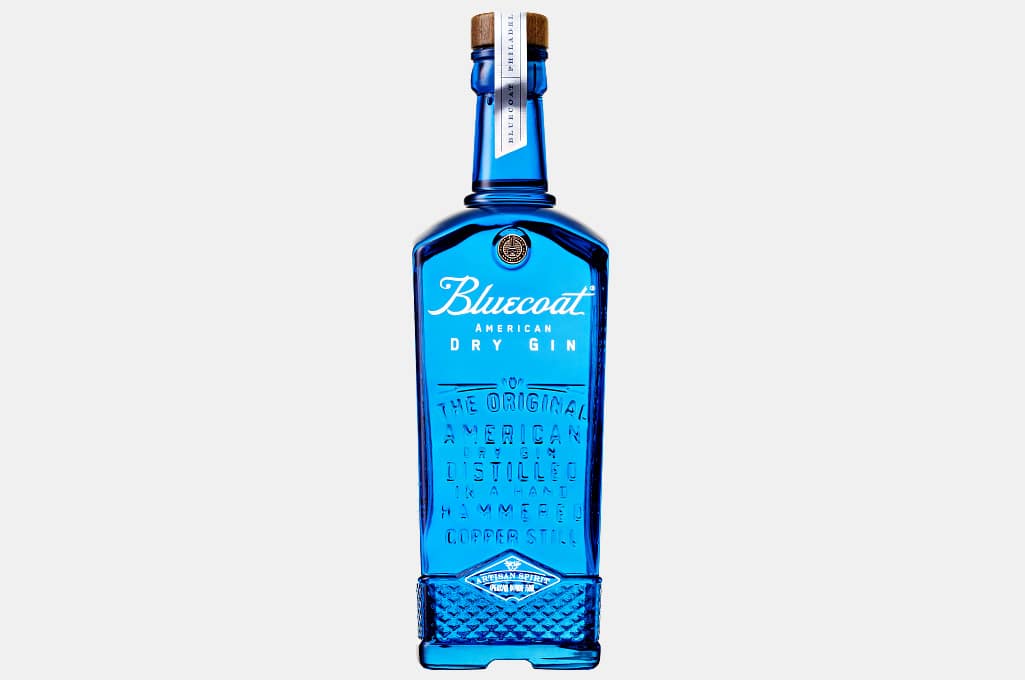 Bluecoat American Dry Gin
We've all heard about London dry gin, but what about American dry gin? Well, it's pretty much the same thing except with an American twist. The twist is that it's made in America and not England. One of the best examples is Bluecoat American Dry Gin flavored with juniper, coriander seeds, angelica root, and an "American citrus blend". The result is a smooth, sweet gin that begins with the expected pine-like juniper flavor, but delves into bold, bright citrus flavors before plunging into a spicy finish.
Origin: US
Proof: 94
Price Range: $25-35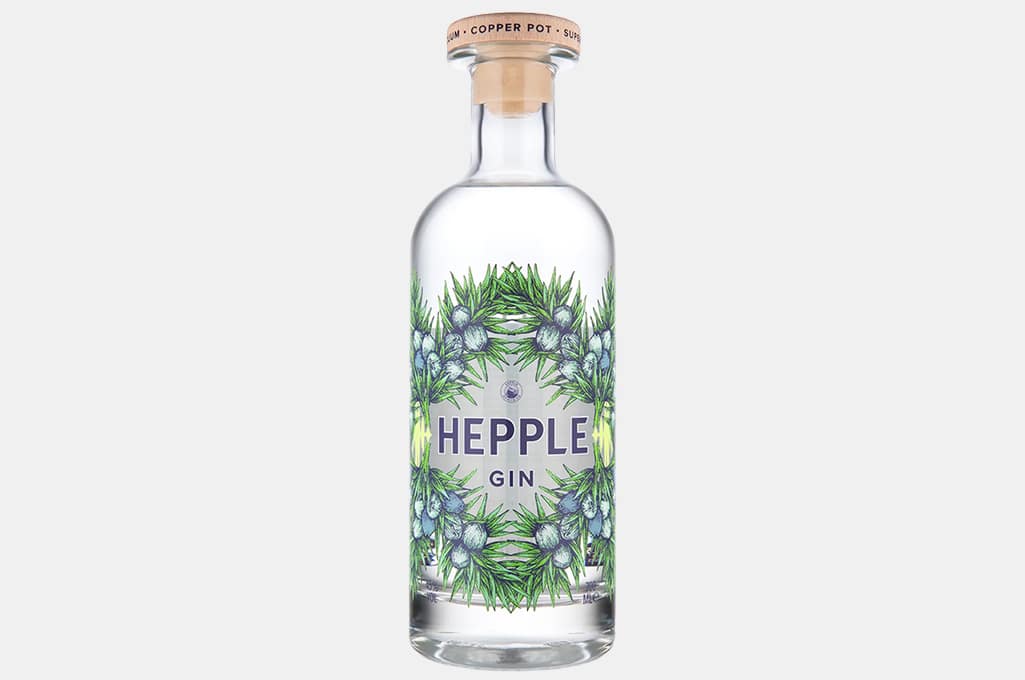 Hepple Gin
This unique, memorable gin comes from Moorland Spirit Co. in Morpeth, Northumberland, England. This pot-distilled gin gets its flavor from the infusion of myriad bold and exciting herbs and botanicals including un-ripened green juniper, black currant leaves, lovage, Amalfi lemon, coriander, fennel, orris root, angelica, licorice, and even Douglas fir. It's known for its floral, herbal, earthy nose that moves into a juniper-heavy palate that also swirls with cracked black pepper, citrus peels, and licorice.
Origin: England
Proof: 90
Price Range: $39-49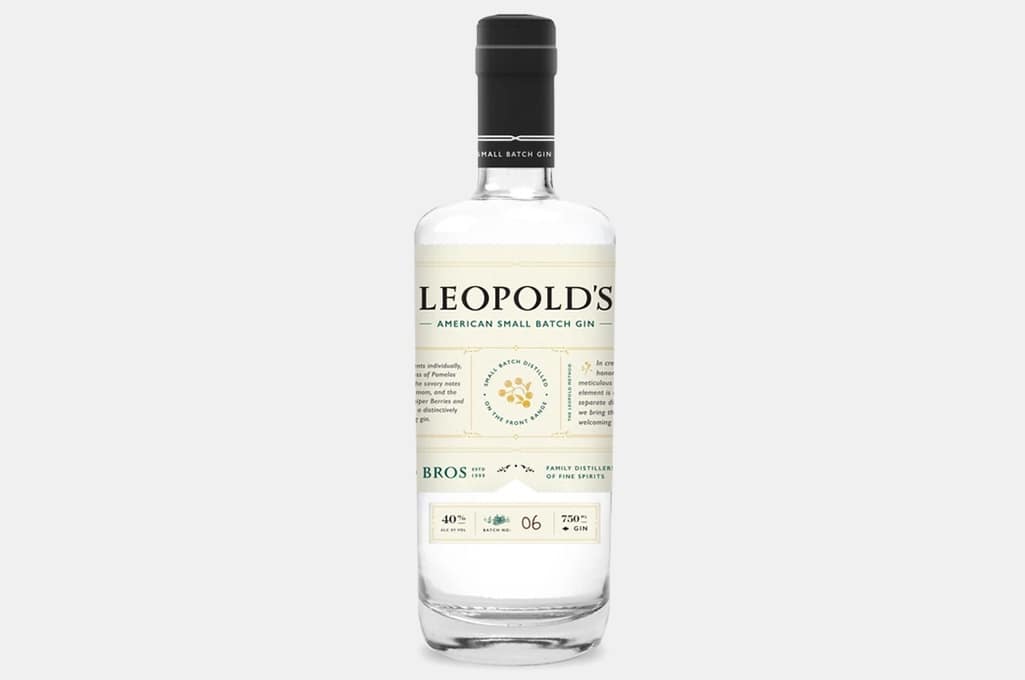 Leopold's American Small Batch Gin
First released in 2001, this small-batch gin is one of the most time-consuming to craft. This is because it's made using fractional distillation. This means that each element is distilled separately. We're talking six separate distillations featuring various herbs and botanicals before everything is blended together to create a bright, floral, herbal gin featuring coriander, cardamon, juniper berries, orris roots, pomelos, and Valencia oranges.
Origin: US
Proof: 80
Price Range: $25-35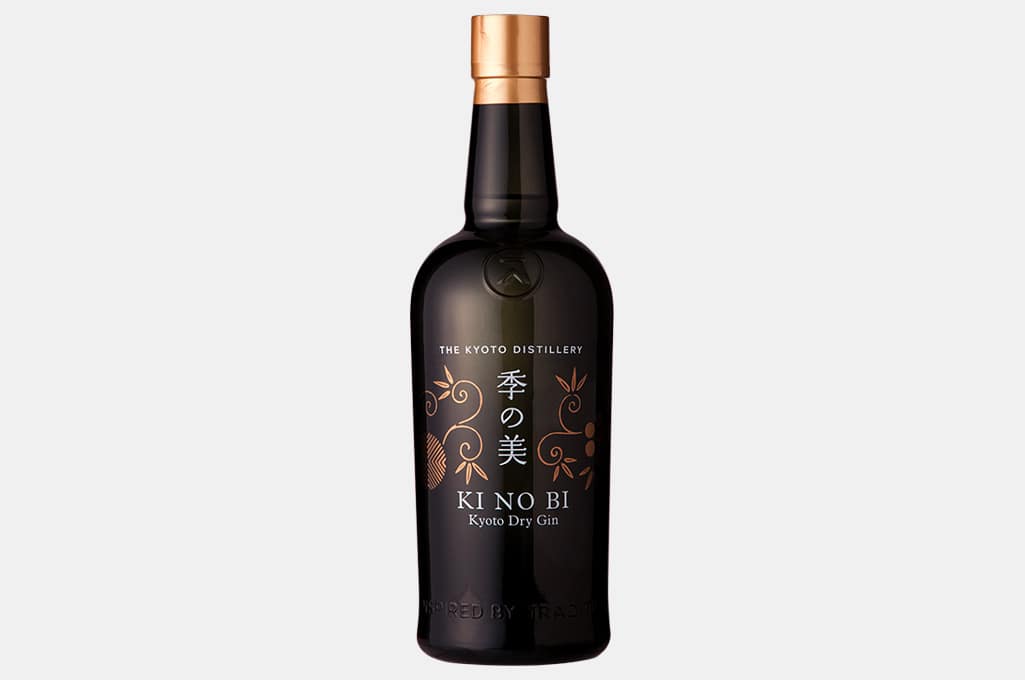 KI NO BI Kyoto Dry Gin
This unique gin was distilled, blended, and bottled in Kyoto. Japan. It's like a mix of traditional London dry gin with Japanese flavors. This rice-based spirit is crafted in "6 Elements" separately before blending them all together. They are base, citrus, tea, herbal, spice, and fruity & floral. Besides the classic juniper element, this gin shines with flavors like yellow yuzu, akamatsu wood chips, bamboo, gyokuro tea, and even green sansho berries (Japanese peppercorn).
Origin: Japan
Proof: 91.4
Price Range: $50-70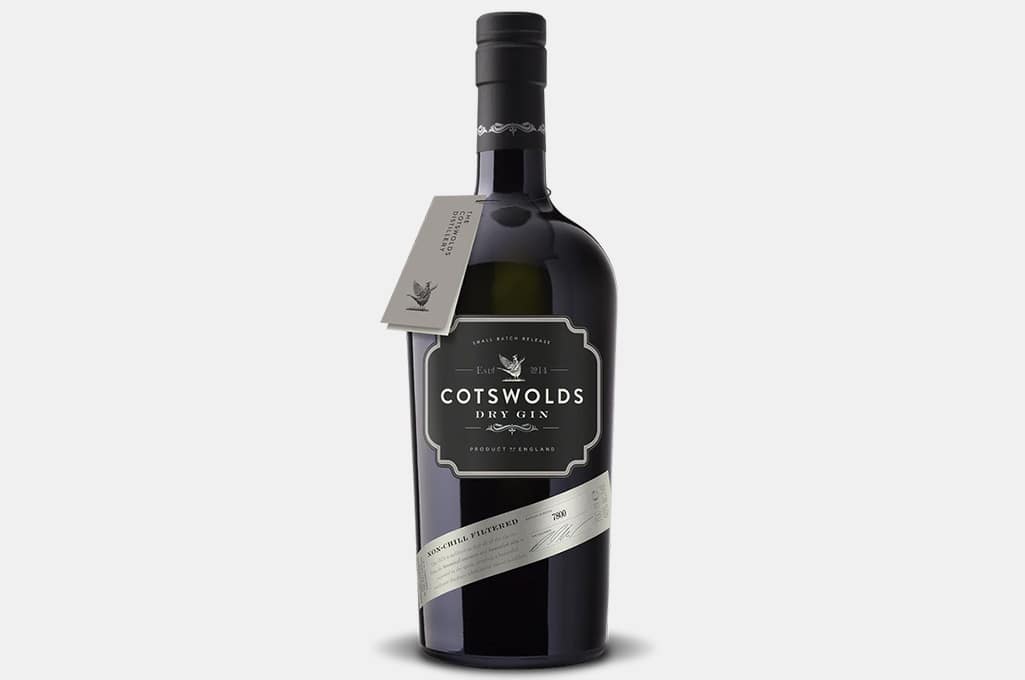 Cotswolds Dry Gin
This non-chill filtered gin hails from England. This popular gin is flavored with nine unique herbs and botanicals including juniper berries, Cotswolds-sourced lavender, lime zest, pink grapefruit, and a few others. Like many dry gins, the piney juniper berries are heavy up front, but this complex gin moves into a nice mix of floral, herbal notes before ending with sweet, bright citrus peels and pulp. It's a truly multi-dimensional gin you won't soon forget. It's the kind of gin you'll always want to keep on hand to impress your friends and relatives.
Origin: England
Proof: 92
Price Range: $35-45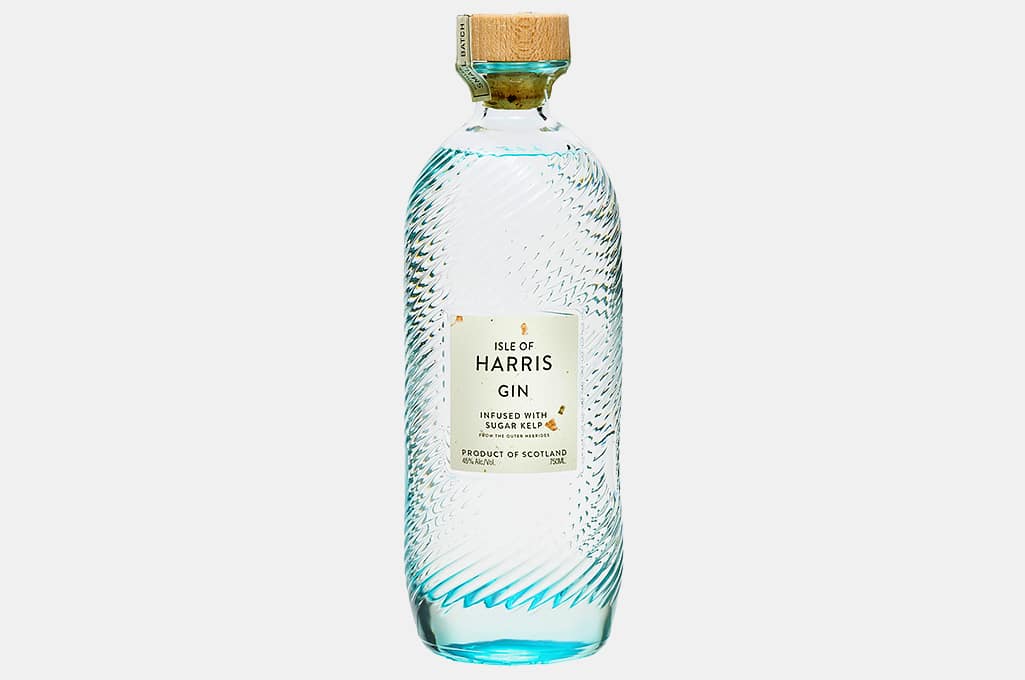 Isle of Harris Gin
You might not know where the Isle of Harris is and that's okay. This Outer Hebrides Scottish Island has a population of less than 2,000 people, but it's home to the Isle of Harris Distillery, makers of Isle of Harris Gin. This copper still-produced gin is infused with nine ingredients including juniper berries, cassia bark, coriander seeds, angelica root, bitter orange peel, cubebs (and Indonesian spice), licorice root, orris root, and the very unique sugar kelp seaweed, a locally sourced, sustainable ingredient prevalent in the ocean off the coast of the island.
Origin: Scotland
Proof: 90
Price Range: $45-60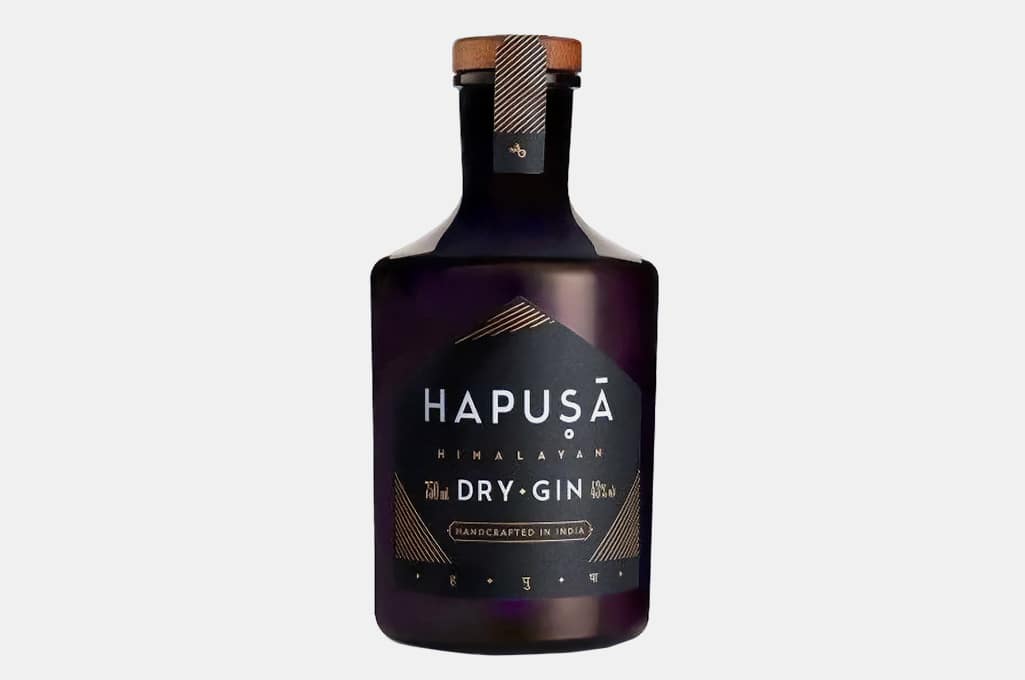 Hapusa Himalayan Dry Gin
In Sanskrit, juniper is referred to as "Hapusa". This is where this gin, produced in Goa, India, at the foot of the Himalayan Mountains gets its name. It's infused with Himalayan juniper as well as coriander seeds, cardamom, gondhoraj limes, almonds, ginger, turmeric, and even mango. It's known for its wildly versatile, sweet, slightly spicy flavor profile. It will add the perfect unique base to your favorite gin cocktails.
Origin: India
Proof: 86
Price Range: $35-50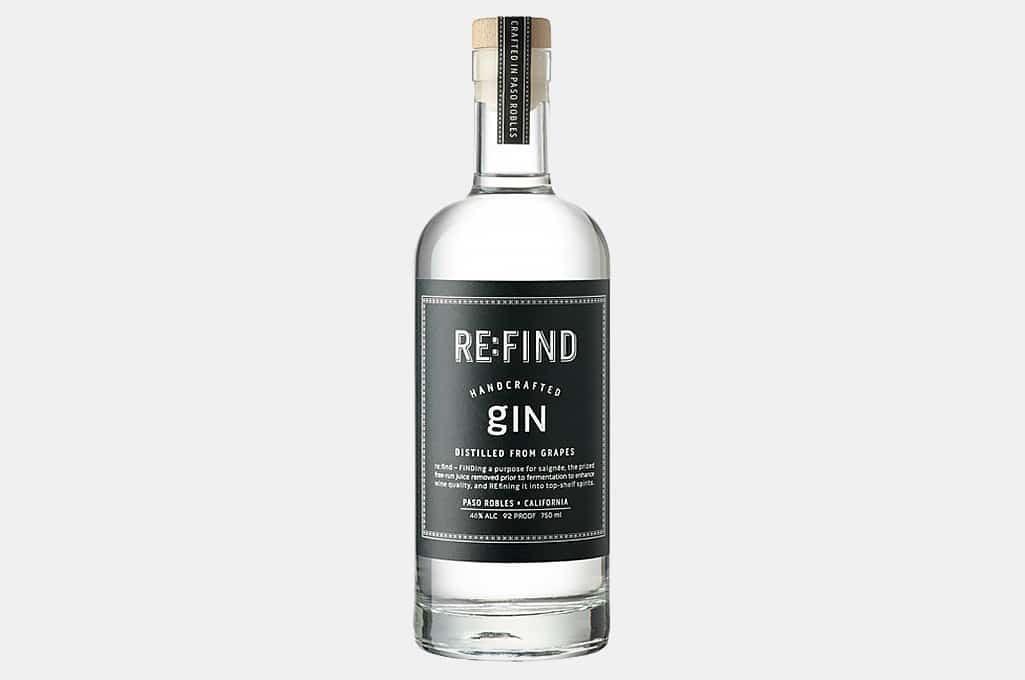 Re:Find Distillery Gin
This California-made, grape-based spirit is infused with juniper berries, lemon peels, orange peels, lavender, coriander, grains of paradise, and orris root. This results in a well-balanced, juniper-forward gin with floral, citrus, and piney notes that work well as a sipper on the rocks or as a base for any number of classic or contemporary gin-based mixed drinks.
Origin: US
Proof: 92
Price Range: $35-50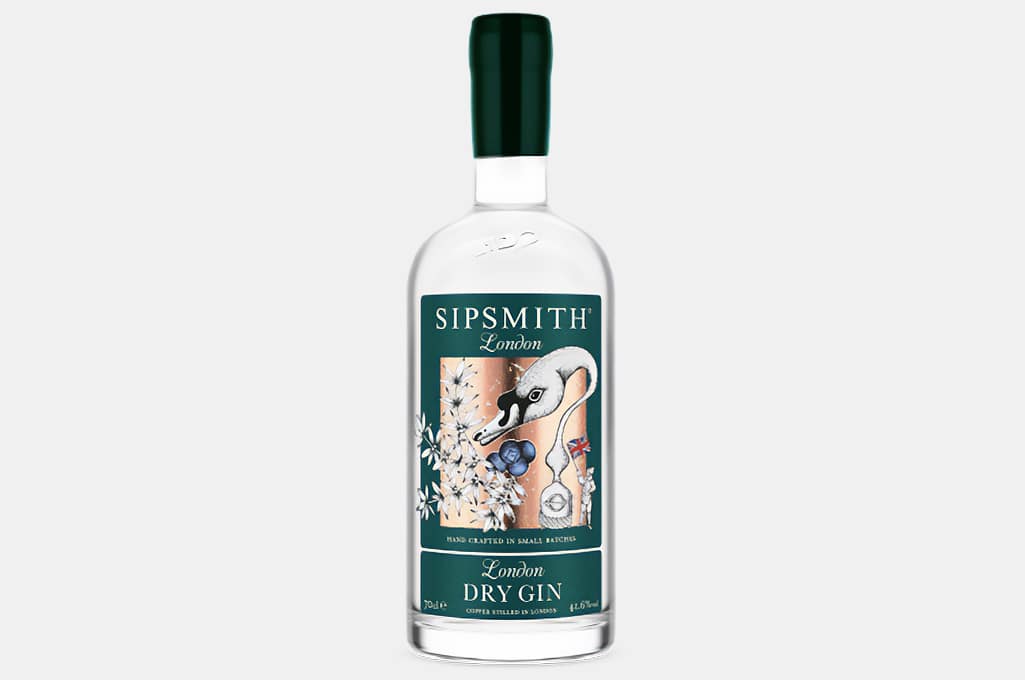 Sipsmith London Dry Gin
In the last few years, Sipsmith has come onto the scene and changed how many drinkers think about London dry gin. This award-winning gin is flavored with juniper berries, orange peels, lemon peels, Russian coriander, orris root, licorice root, angelica root, cinnamon bark, cassia bark, and almonds. The nose starts with a meadow filled with wildflowers, pine trees, and citrus zest. The palate continues this trend with juniper taking center stage at the start and moving on to a flavor palate of candied orange peels, lemon, and wintry spices.
Origin: England
Proof: 83.2
Price Range: $30-40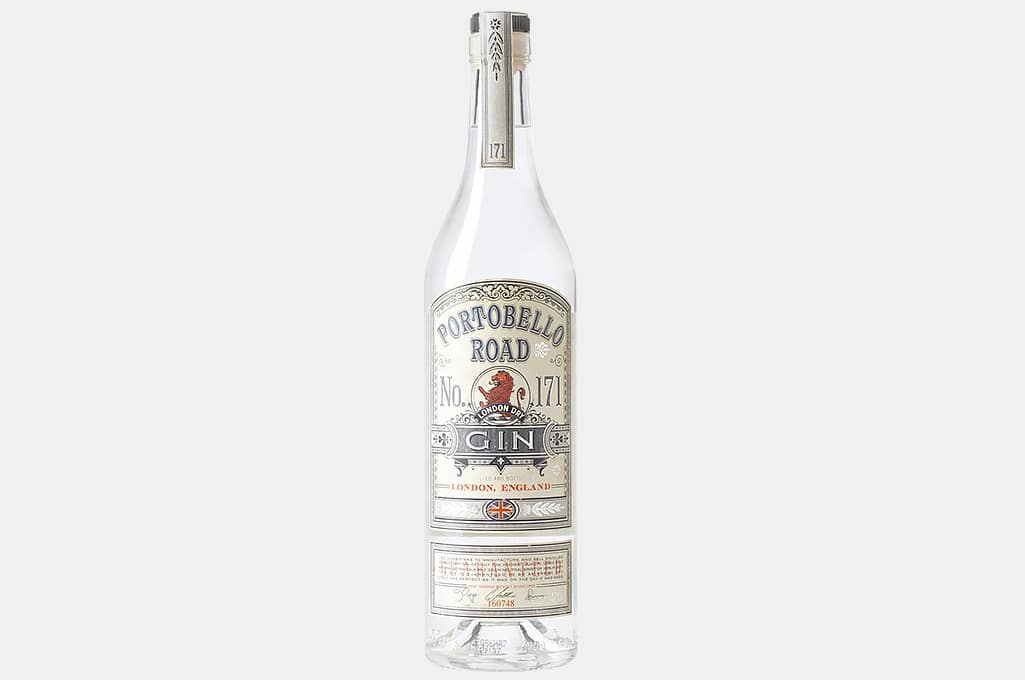 Portobello Road London Dry No. 171
This gin might conjure up images of a large, meaty mushroom, but it definitely doesn't contain any mushrooms and it doesn't taste like them. It's actually named for London's iconic Portobello road. This is where a group of friends decided to open a place called The Ginstitute, a gin educational base, and eventually decided to make their own gin.
While the distillery produces a number of gins, its flagship is Portobello Road London Dry No. 171. This juniper-forward London dry gin also gets bold citrus flavor and spice from the addition of bitter orange peel, lemon, coriander, licorice, and even nutmeg. Its spicy, citrus-filled palate makes it a great base for a gin & tonic or your favorite gin-based tipple.
Origin: England
Proof: 84
Price Range: $25-35
Disclosure: Clicking on these links and making a purchase may earn us a small referral fee, at no extra cost to you. Learn more here.
freestar.config.enabled_slots.push({ placementName: "gearmoose_leaderboard_btf", slotId: "gearmoose_leaderboard_btf" });