When it comes to classic, refreshing summery cocktails there are seemingly endless choices. Notable drinks include the likes of the mint julep, Paloma, daiquiri, whiskey highball, and negroni. But there's one summer cocktail that stands above the rest. We're talking about the gin and tonic. None of these other drinks have the crisp citrus, pleasant bitterness, and thirst-quenching ability of the beloved effervescent potable.
Not only is it summer's most refreshing drink, but it's also one of the most interesting. Its origins can be traced back to British sailors in the 1800s. To combat malaria while they occupied tropical regions, English soldiers were given quinine tablets (the main ingredient in tonic water). To make the bitter taste more palatable, gin, sugar, and water were added. Over the years, it became more of a refreshing sipper than a malaria safety measure.
Simply made with tonic, gin, and a twist of lime, not only is it one of the easiest cocktails to make, but it's also the only cocktail you need to drink this summer. Sure, we won't scoff at you if you choose to sip on some other cocktails. We'll just be sticking to the iconic gin and tonic. To reiterate, all you need to whip up this traditional drink is high-quality tonic water, a well-balanced, dry gin, and a slice or two of lime. You can squeeze the lime into the drink to give it a little extra citrus zing or you can simply drop the wedge into the drink as a garnish.
While today we won't help you pick the right tonic water (maybe someday), we can point you in the direction of the perfect gin. That's because below you'll find the fifteen best gins to mix into the traditional gin & tonic cocktail. Some have been in production for centuries and others are fairly new to the market, but all are perfectly suited to be the base of this summer's gin and tonic.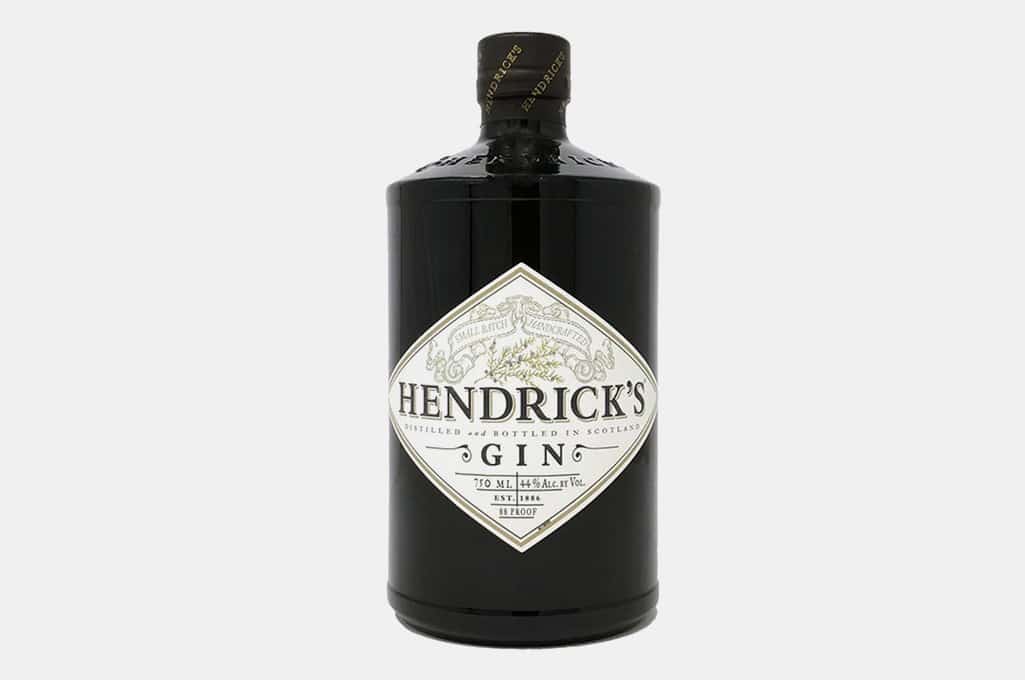 Hendrick's Gin
Even though Hendrick's was only launched back in 1999, it quickly became one of the most popular gins in the world. The Scottish-produced gin has a makeup of multiple botanicals and herbs, but it gets most of its refreshing flavor from the addition of two unique ingredients: cucumber and rose. When mixed into the cocktail, it adds notes of ripe citrus, sweet cucumber, and just a hint of floral flavor that pairs well with the tonic and lime in the drink.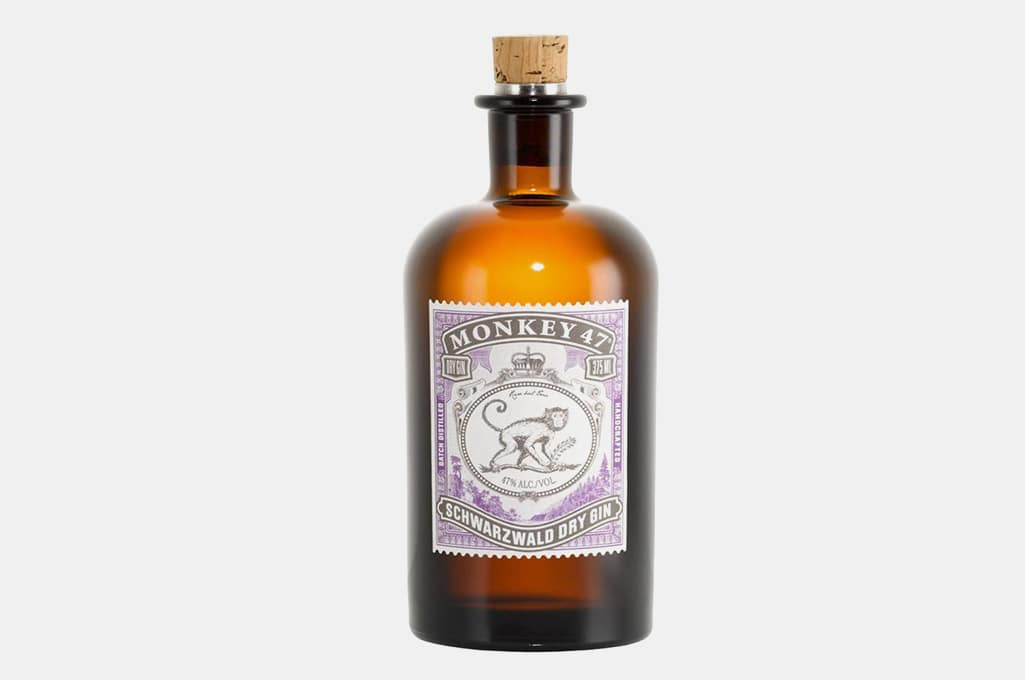 Monkey 47 Gin
Germany is known a lot more for its beer than its spirits, but Monkey 47 has garnered a ton of attention (and awards) in the last few years. Made using herbs and botanicals all sourced from the Black Forest, this citrus and floral-centric gin give your gin and tonic a sweet, slightly spicy, highly citrus-flavored kick. It's low in the juniper department so this should appeal to drinkers turned off by the bold flavor.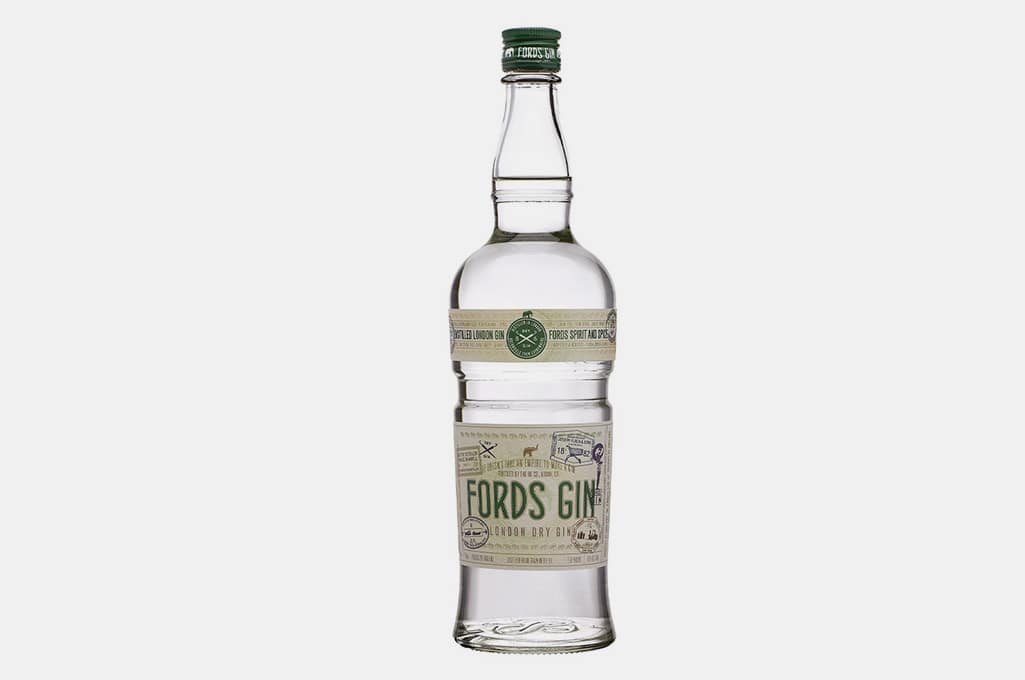 Ford's Gin
Ford's Gin was created for bartenders. It was designed and formulated to be a mixing gin. It was also created to be the most well-rounded, well-balanced gin on the market with ingredients like orris roots, juniper, coriander, bitter orange, angelica, grapefruit, and even jasmine. It's one of the best choices as a base for your gin and tonic because the various herbs and botanicals work in perfect harmony with a great tonic and a simple lime wedge.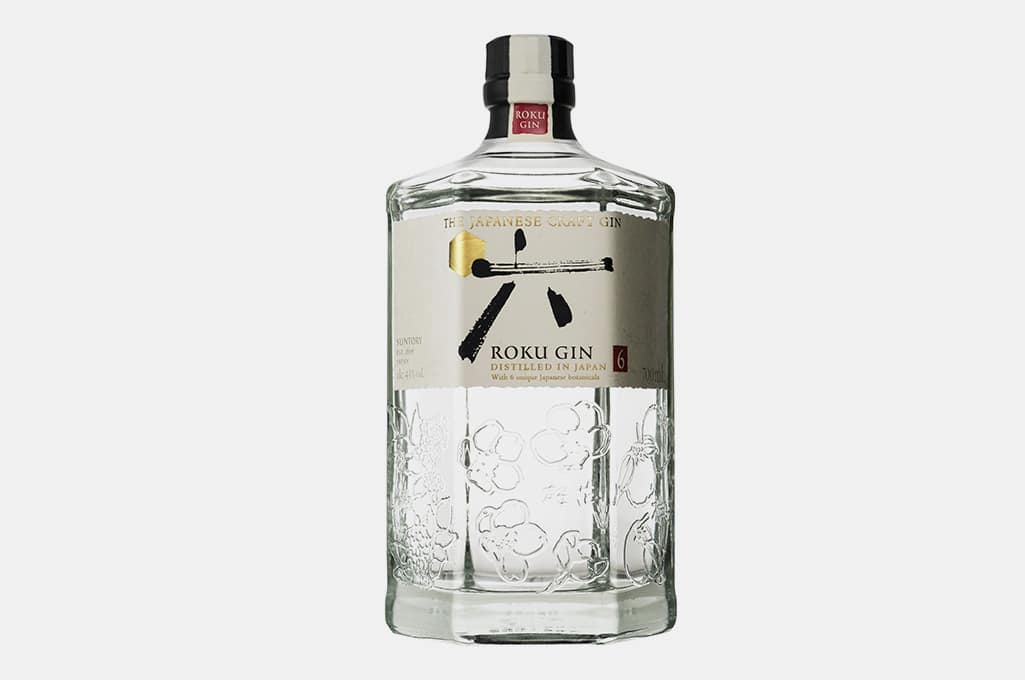 Roku Japanese Gin
Another gin reasonably new to the market, Roku is from the same folks who brought the world Hibiki, Hakashu, and even the much sought-after Yamazaki Japanese whiskies. So, to say they know a thing or two about spirits is a bit of an understatement. Roku means "six" in Japanese and that's exactly how many traditional ingredients are in this gin. Namely, Sakura flower, Sakura leaf, Yuzu peel, Sencha tea (green tea), Gyokuro tea (refined green tea), and Sanshō pepper. But, it isn't lacking in juniper as the necessary berry. Coriander seed, angelica root, cardamom, cinnamon, bitter orange, and lemon peel are also used to flavor this memorable gin.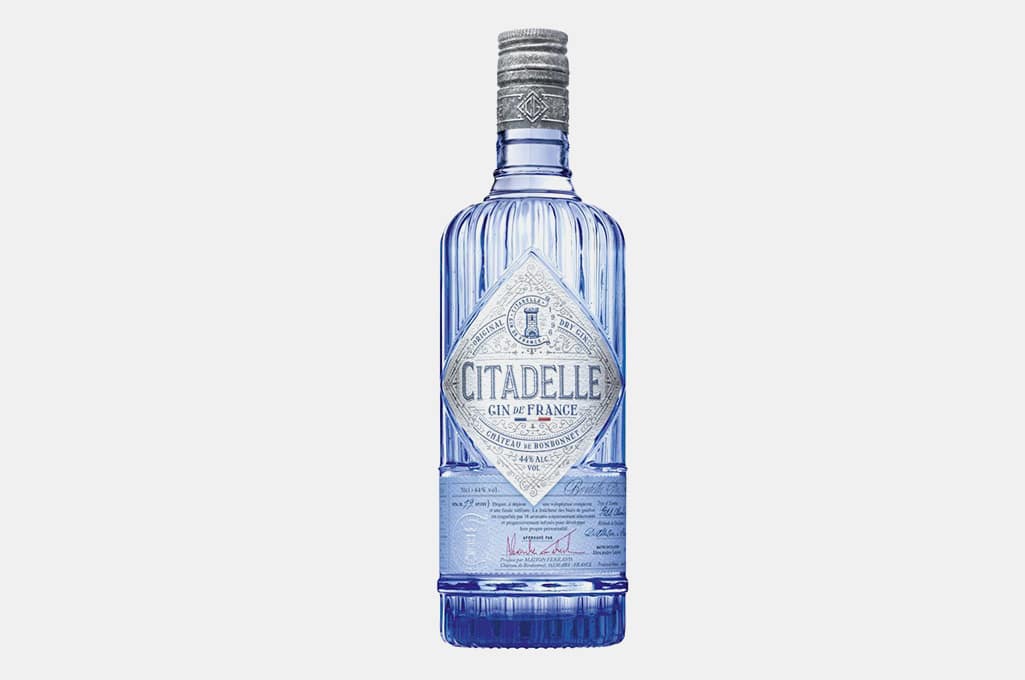 Citadelle Gin
If you've never tried Citadelle Gin, now's the time. First launched in 1996, this French gin is infused with nineteen specifically chosen aromatic herbs and botanicals. The result is a floral, citrus-infused gin that's so fragrant and delicious, you might opt to sip it first on the rocks. But, once you've tried it on its own, mix it with a well-made tonic and some lime and you have the makings of a perfect summer evening.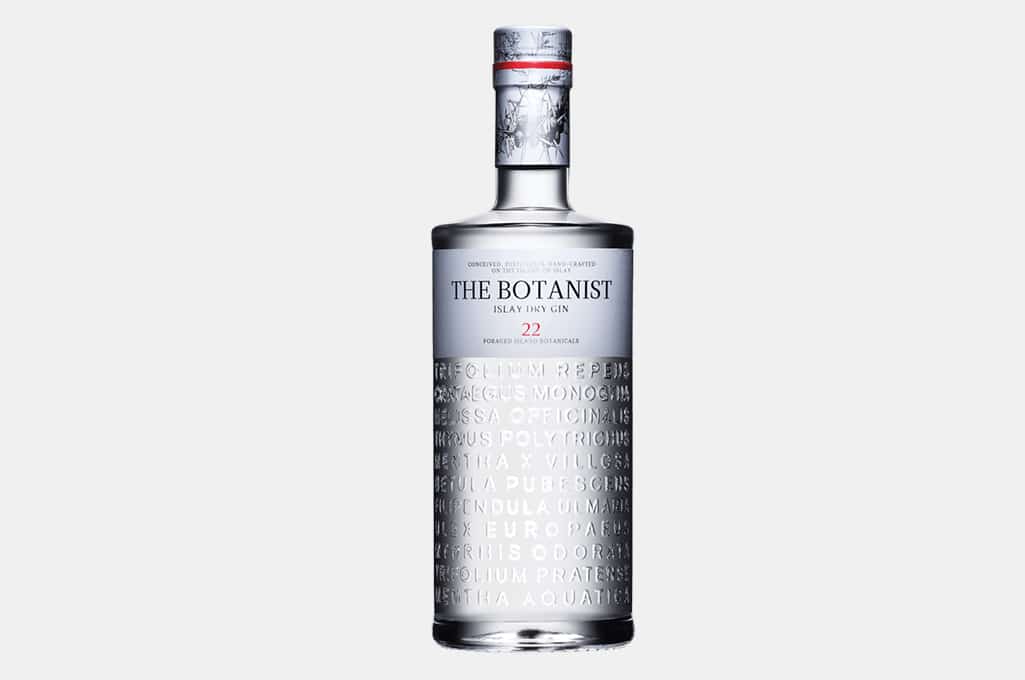 The Botanist Islay Dry Gin
The Botanist Islay Dry Gin is a truly unique and exciting spirit. Made on Islay, the Inner Hebrides Scottish island most known for its sheep and Scotch whisky production, it's infused (along with nine core ingredients) with 22 herbs and botanicals that were hand-foraged on the craggy, wind-swept, picturesque island. It's made by the people who make Bruichladdich, but this wild gin is well-suited for mixing into your favorite gin and tonic.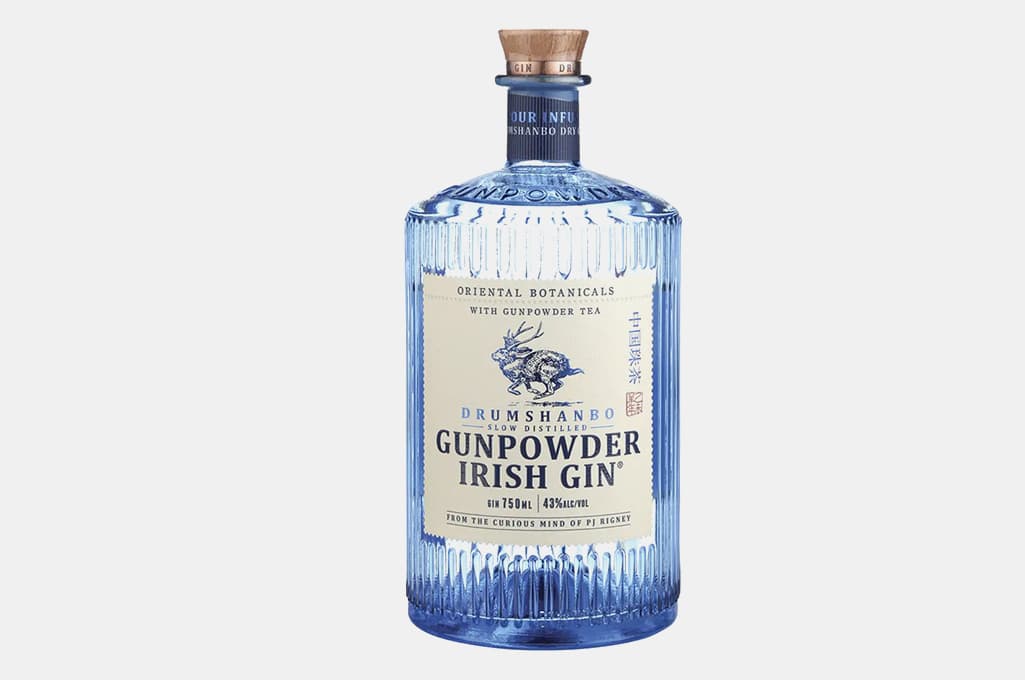 Drumshanbo Gunpowder Irish Gin
Another gin that seems out of place based on its country of origin. Ireland is well-known for its beer and whiskey, but not so much for its gin. Drumshanbo Gunpowder Irish Gin aims (get it?) to change that with its myriad Oriental botanicals including Gunpowder tea, caraway, kaffir lime, and Oriental grapefruit. Using it as the base for your drink gives it a herbal, citrusy base that feels like it was created to be paired with quinine and lime.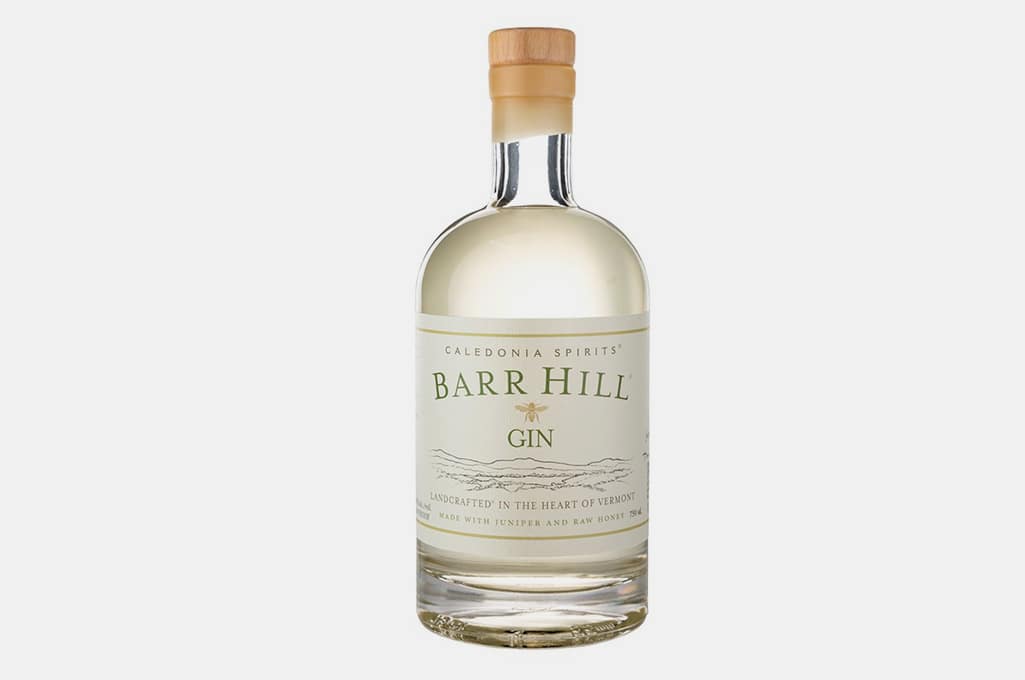 Barr Hill Gin
Barr Hill touts itself as "America's most awarded gin." In a country where it seems like every distillery at least tries their hand at making a gin, that's a pretty grand honor. This heavy juniper-flavored gin gets some of its softness and unique flavor from the addition of a surprising ingredient: raw honey. This gives your gin and tonic an extra sweetness that makes it slightly more indulgent compared to using another crisper, herbal gins.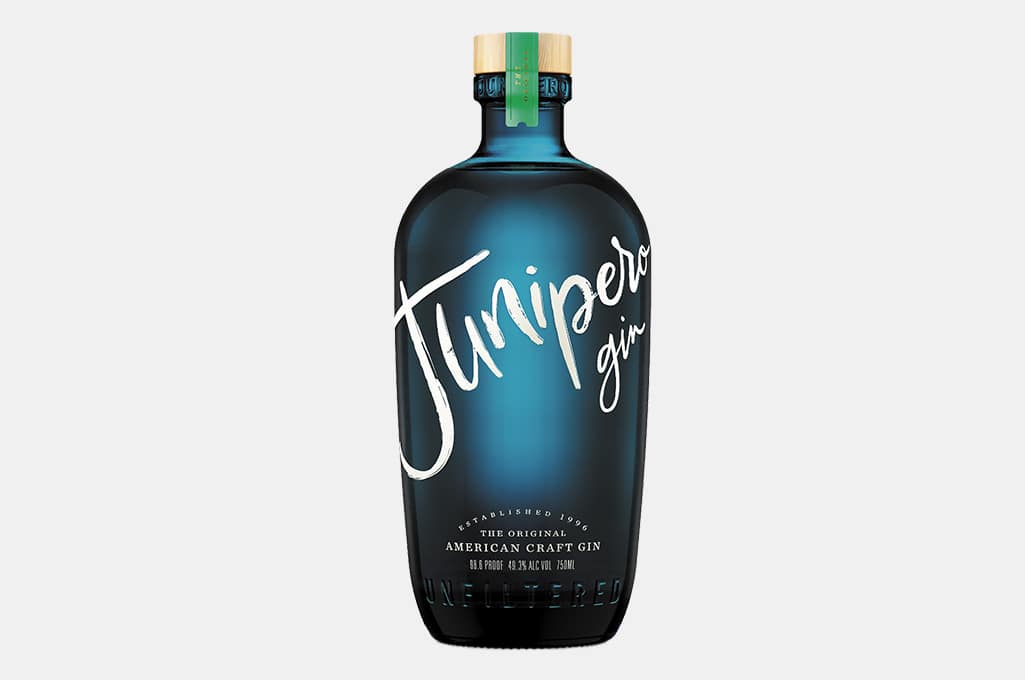 Junipero Gin
Junipero is Spanish for "juniper berry." This aptly-named gin is copper pot-distilled and infused with twelve botanicals including juniper, angelica root, aniseed, cardamom, orris root, bitter orange, grains of paradise, lemon peel, orange peel, cassia bark, and coriander. It's won numerous awards for its high quality and is sure to elevate your gin and tonic with its balance and slightly spicy character.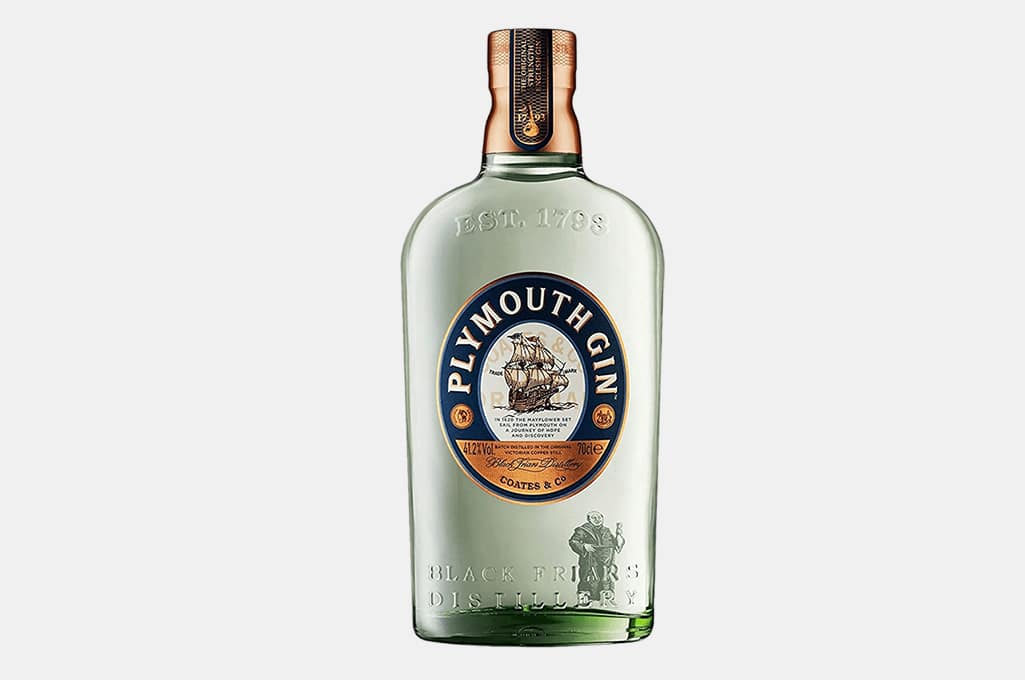 Plymouth Gin
If you only buy one bottle, make it Plymouth Gin. This gin is as simple as it is good. It's infused with only seven hand-selected ingredients. They are juniper berries, coriander seeds, orange peels, lemon peels, angelica root, green cardamom, and orris root. This award-winning, traditional gin is filled with pine, spices, and various citrus flavors that work well when used as a base for a gin and tonic. Simple, elegant, and totally refreshing.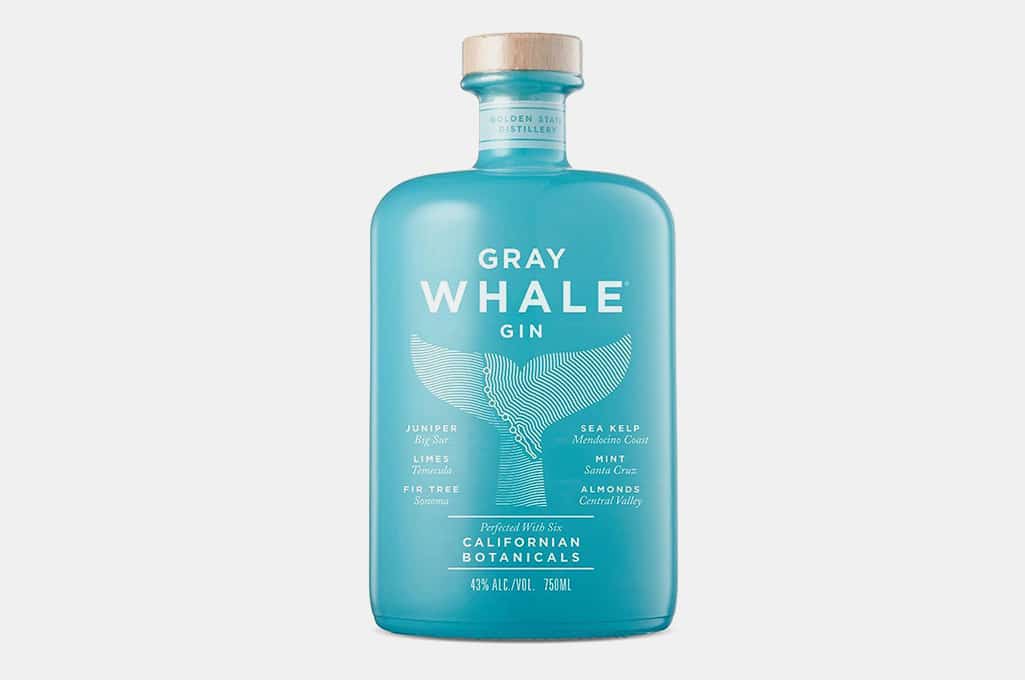 Gray Whale Gin
You might not have ever heard of Gray Whale, but you won't forget it once you give it a try. Made to pay homage to the 12,000-mile migratory path of the gray whale, its botanicals including juniper, lime, fir trees, mint, almonds, and even sea kelp can all be found in various stages of the journey down the coast. But it's more than just an interesting story, the gin itself is crisp, flavorful, and is guaranteed to give your drink a unique flavor. To add to that, Gray Whale donates a portion of the proceeds to environmental charities.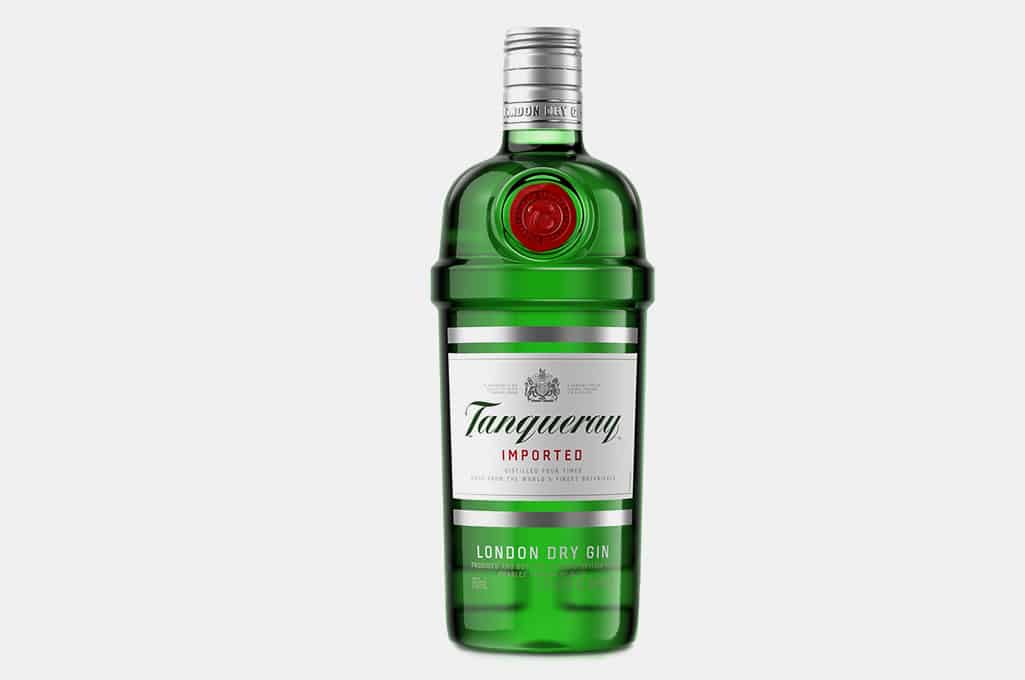 Tanqueray London Dry Gin
Tanqueray is one of the biggest names in the gin world so it makes sense that its London dry gin would be included in our list. A favorite of bartenders, it's also one of the simplest recipes in the gin world. While other ingredients are kept secret, it's known to be infused with only four ingredients: juniper berries, coriander, angelica root, and licorice. That's it and apparently that's all you need to make a flavorful, crisp, highly mixable gin.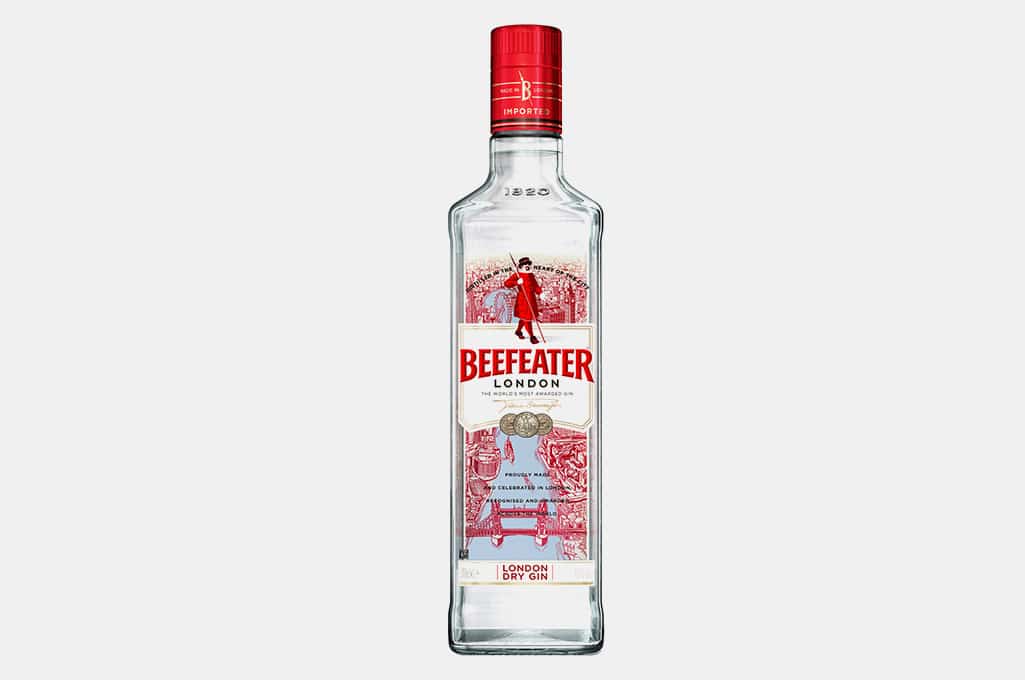 Beefeater London Dry Gin
Another iconic name, Beefeater touts itself as the most awarded gin in the world. Its iconic bottle featuring a Yeoman Warder (also known as a beefeater) is filled with a spirit infused with nine botanicals including juniper berries, Seville oranges, and lemon peel. It's a citrus-centric gin that plays well with bitter tonic and zesty lime. It's bargain-priced less than $30, no-frills, and always there for you. Isn't that what everyone wants in a great mixing gin?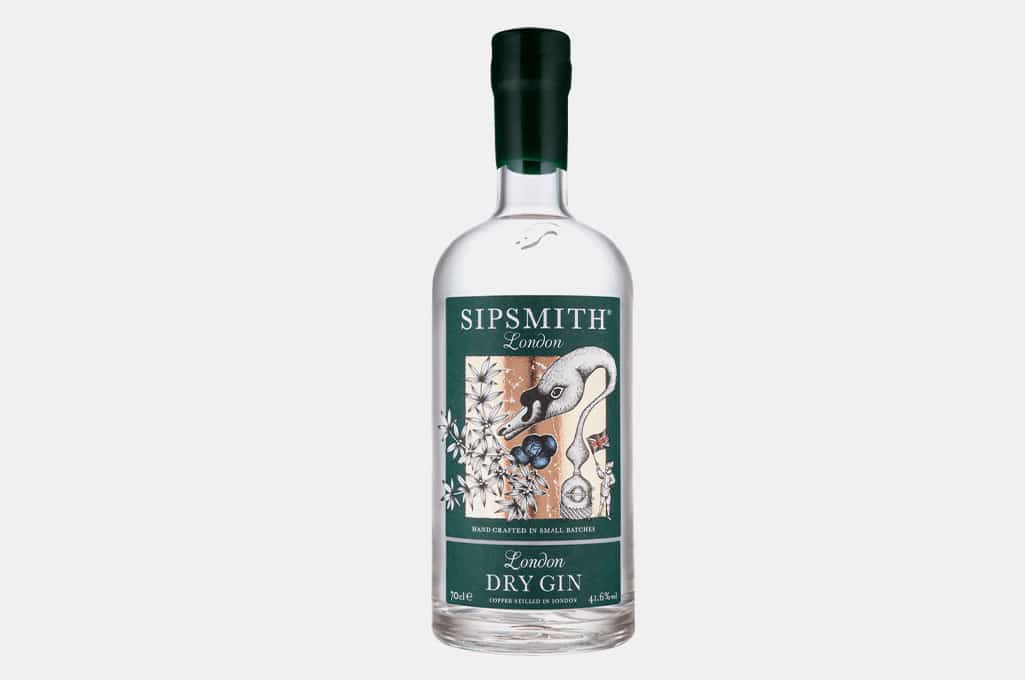 Sipsmith London Dry Gin
Another newbie to the gin scene, Sipsmith launched in 2009. Since then, it's gained a bit of a cult following in the spirits world. Its London dry gin is one of the most balanced, complex gins on the market with ingredients like juniper berries, cassia bark, orris root licorice root, angelica root, coriander seed, ground almond, lemon peel, orange peel, and a spicy kick of cinnamon. Its herbal, citrus, and slight spice are sure to make your gin and tonic extremely memorable and flavorful.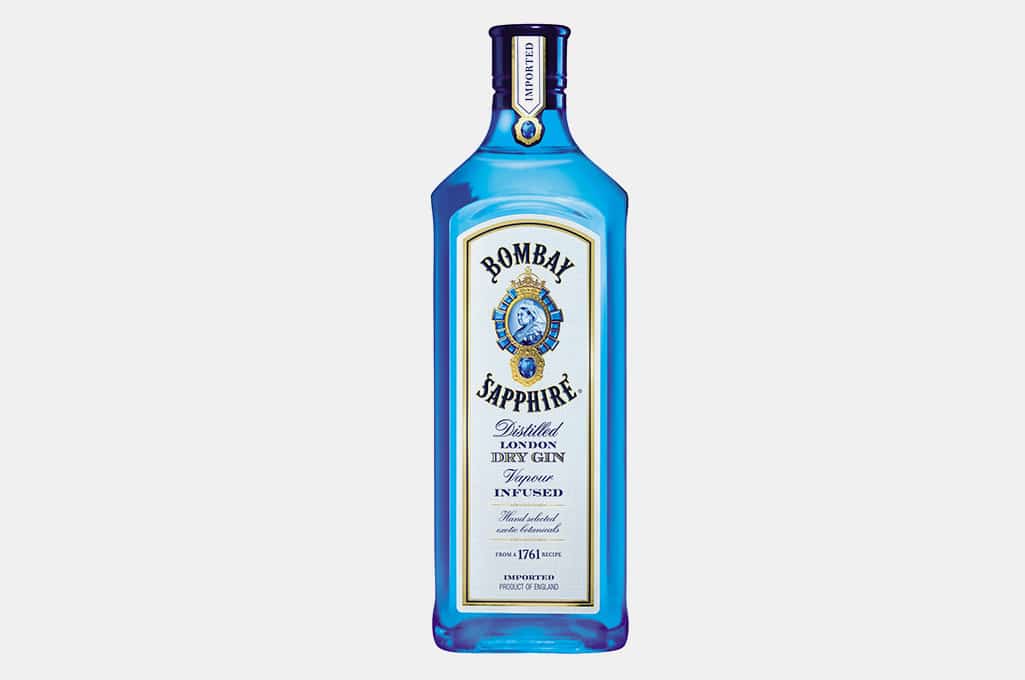 Bombay Sapphire Dry Gin
There are few names in the gin-world that carry more weight than Bombay Sapphire. Its classic London dry gin is well-known for its use of exotic, aromatic botanicals. Infused with ingredients like juniper berries, coriander, angelica, cubeb, almonds, orris, and grains of paradise, this complex gin is the perfect base for a citrus-filled gin and tonic. It's the kind of bottle you buy without even thinking about it because you know the liquid inside is expertly crafted and well-suited for mixing.
Disclosure: Clicking on these links and making a purchase may earn us a small referral fee, at no extra cost to you. Learn more here.
freestar.config.enabled_slots.push({ placementName: "gearmoose_leaderboard_btf", slotId: "gearmoose_leaderboard_btf" });