When it comes to easy-drinking summery beers, it's pretty much impossible to beat the appeal of a classic lager. While IPAs are also popular during the spring and summer months, sometimes the aggressively bitter nature of the hops makes drinking more than one a hassle. Clearly, we don't have to tell you that darker stouts and porters with their chocolate, coffee, and roasted malt-centric flavor profiles are all wrong for a hot, sweltering summer day. It's like choosing to drink a hot cup of black coffee instead of flavored iced coffee while you sit in the sun. It just makes no sense.
If you didn't already know, lagers are brewed and conditioned at lower temperatures than ales. They run the gamut from pale to dark brown in color and the flavor follows suit from extremely light, sessionable, and crushable to rich and malty. While pale lagers are the most popular, there are also Vienna-style lagers, helles lagers, bocks, pilsners, and myriad other varieties.
Today, however, we are most interested in pale lagers, Helles lagers, and all manner of crispy, refreshing, thirst-quenching pilsners. Clean, crisp, palate-cleansing, and all-around crushable is the name of the game when it comes to warm-weather lagers. We're still looking for full-flavored lagers with noticeable, but not overly bitter hops. Balance and refreshment are the key words.
To help you have the best beer-centric summer, we decided to do the leg work (AKA drinking) for you. We found ten of the best, easy-drinking, thirst-quenching lagers to drink this summer. Keep scrolling to see them all.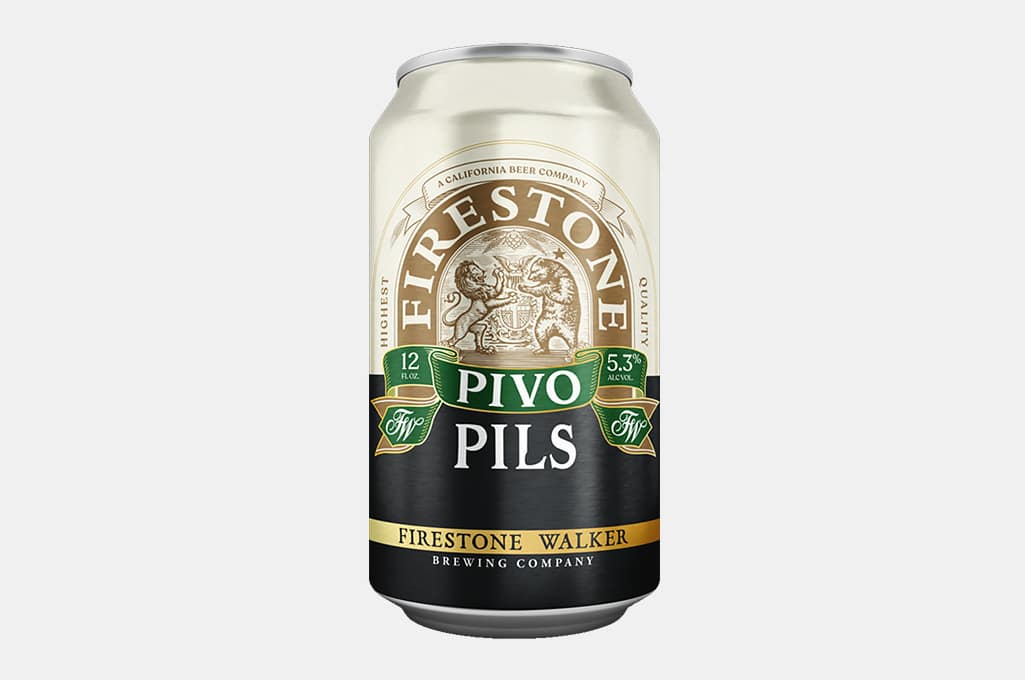 Firestone Walker Pivo Pilsner
If you polled pilsner drinkers about the best beers available in the US, you'd get a ton of people referencing Firestone Walker Pivo. Brewed with Pilsner and Carafoam malts, this beer gets a healthy dose of Spalter Select, Tradition, and Saphir hops. It gets elevated by dry-hopping with even more Saphir hops. The result is a crisp, easy-drinking, complex pilsner with notes of pilsner malts, grassy hops, ripe tree fruit, and just a hint of lightly bitter pine.
Origin: California
ABV: 5.3%
Price Range: $10.99-12.99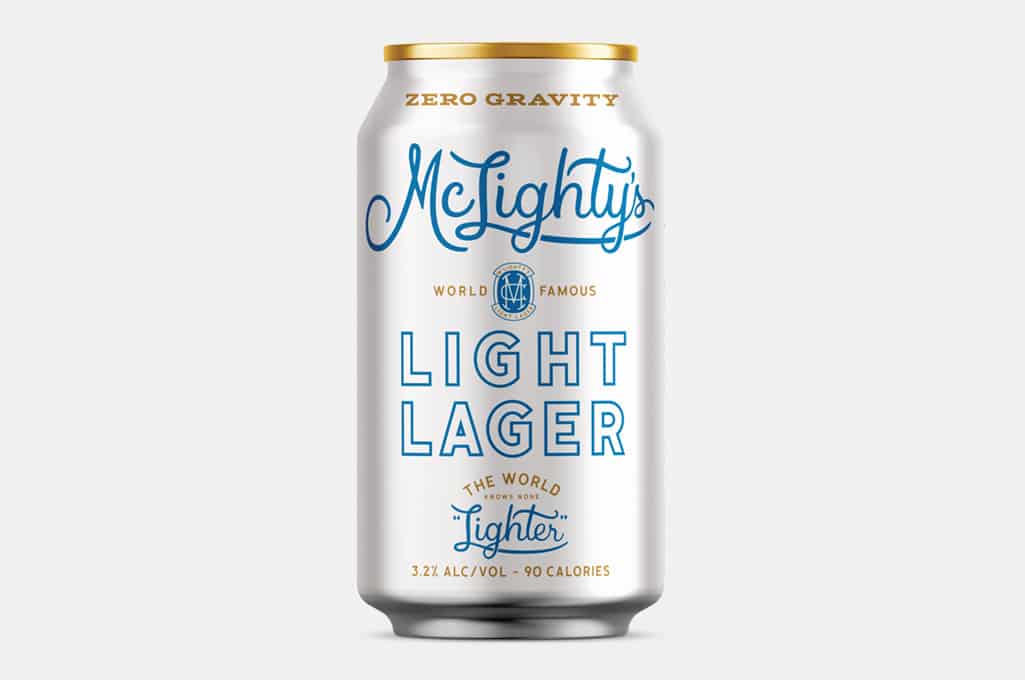 Zero Gravity McLighty's Light Lager
With a name like "McLighty's Light Lager," you should have a pretty good idea of what's in store for you when you crack open one of these bad boys. This 3.2%, wildly sessionable lager is brewed with Pilsner and Munich malts. It gets its bright, hoppy flavor from the addition of Hallertau Blanc, Hallertau Mittlefru, and Czech Saaz hops. It's light, crisp, and totally thirst-quenching on a hot day.
Origin: Vermont
ABV: 3.2%
Price Range: $13-15 for a twelve-pack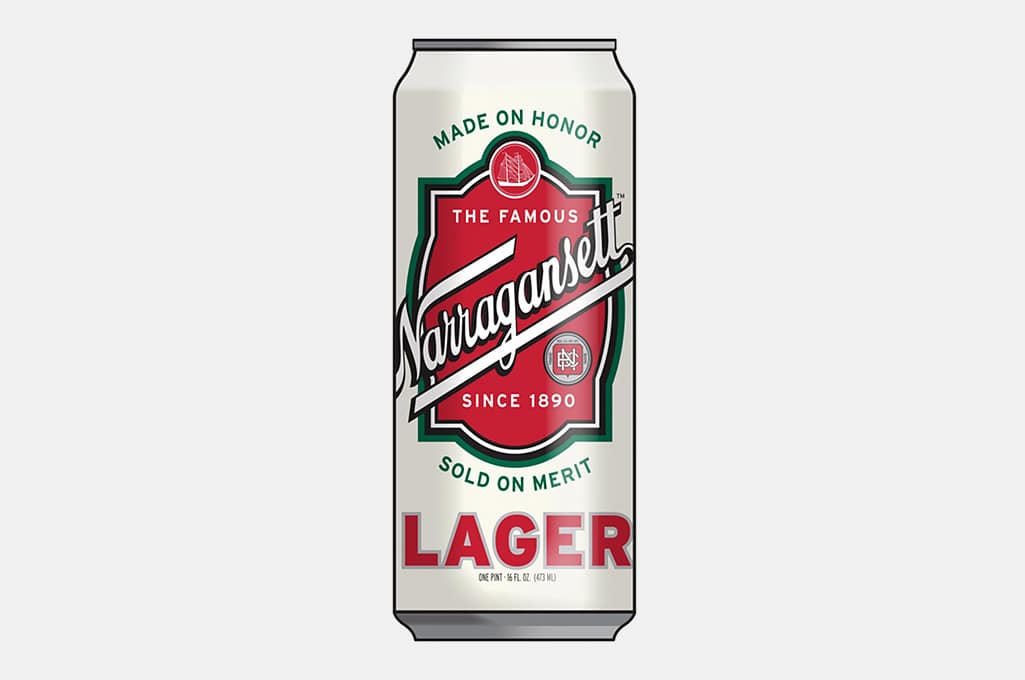 Narragansett Lager
If you've ever seen 'Jaws', the original summer blockbuster, you've probably noticed that the 1975 shark film features a lot of Narragansett Lager. Quint spent a portion of the movie "crushing" cans of 'Gansett. We're here to tell you this beer is just as crisp, refreshing, and easy to drink today as it was in 1975. If you're lucky, you might even find some of the brand's 1975 throwback cans.
Origin: Rhode Island
ABV: 5%
Price Range: $6.99-8.99 for a six-pack of 16-ounce cans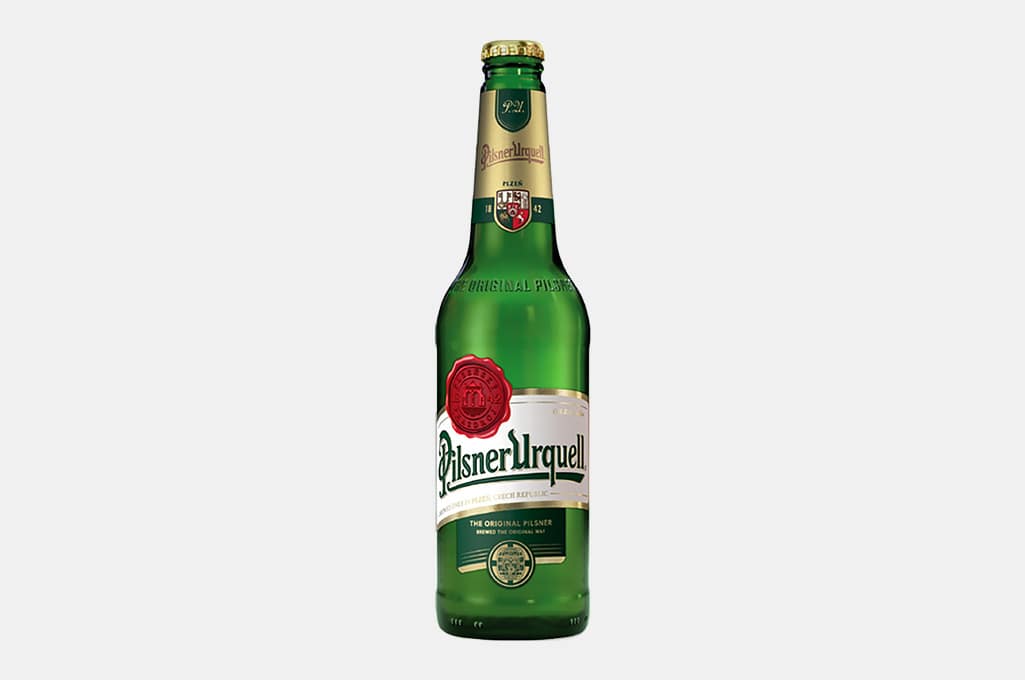 Pilsner Urquell
There were no pilsners before the style was invented by Pilsner Urquell in 1842 in Plzeň, Czech Republic. The Bohemian pale lager style has been imitated often in the almost 200 years since it was first created. But there's no beating the crisp, easy-drinking nature of the original. It gets its flavor profile from the use of Saaze hops and triple-decocted malt. It's a classic that deserves a spot in your fridge.
Origin: Czech Republic
ABV: 4.4%
Price Range: $9-11 for a six-pack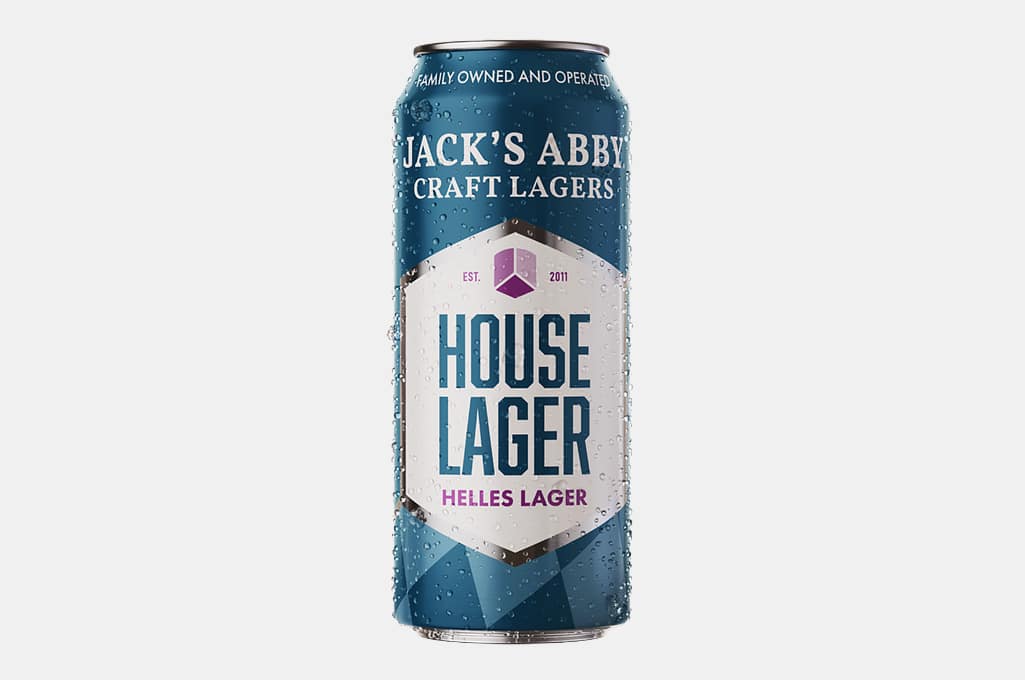 Jack's Abby House Lager
If you're looking for a simple, easy-drinking lager, look no further than "House Lager" from Jack's Abby. As the name suggests, this is a no-frills Helles-style lager is brewed with both imported malts as well as hops. The result is a clean, crisp lager perfect for crushing after an afternoon spent mowing the lawn or simply sitting in a chair with your bare feet in a kiddie pool.
Origin: Massachusetts
ABV: 5.2%
Price Range: $9-10 for a four-pack of 16-ounce cans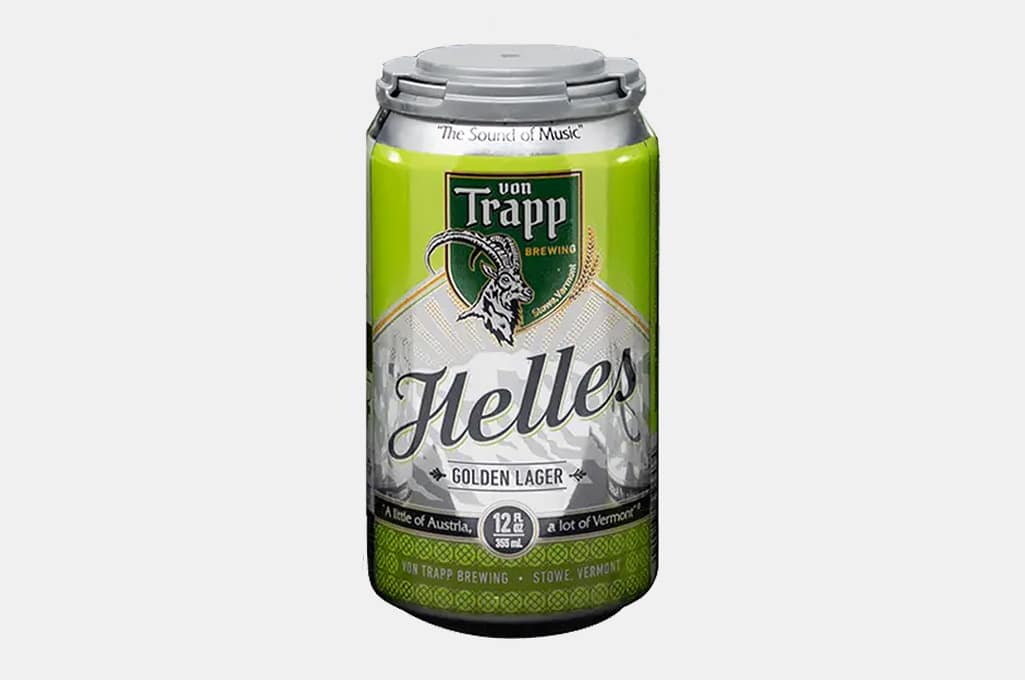 Von Trapp Golden Helles Lager
If you've ever seen 'The Sound of Music', you've heard of the von Trapp family. What you might not know is that the movie was based on a real family. Their ancestors run the Trapp Family Lodge in Stowe, Vermont. On top of being the perfect resort for outdoor adventure fans, it's also home to von Trapp Brewing, makers of classic European-style beers. One of its best and most thirst-quenching is its Golden Helles Lager. Brewed with Pilsner malts and Perle and Tettnanger hops, it's known for its crisp, floral, refreshing flavor.
Origin: Vermont
ABV: 4.9%
Price Range: $10.99-11.99 for a six-pack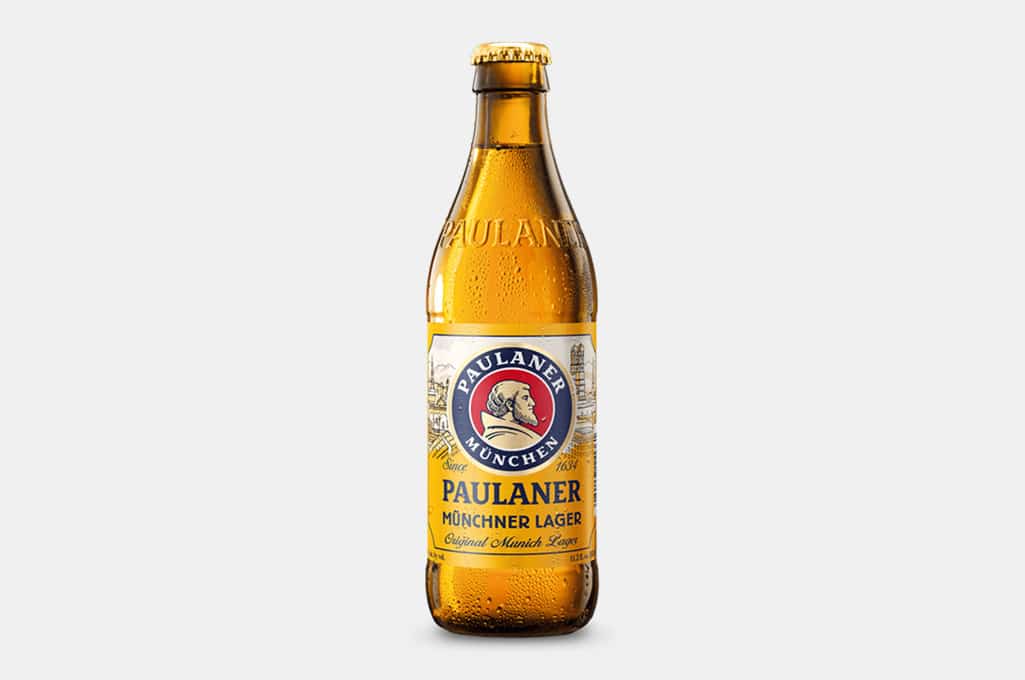 Paulaner Original Munich Lager
German brewers know a thing or two about crafting refreshing lagers. One of our favorites is Paulaner Original Munich Lager. Brewed with Munich malt, Pilsner malt, as well as Hallertaur Tradition hops, it's known for its rich malty backbone and floral, lightly herbal hop notes. It finishes crisp, sweet, and pleasantly bitter. It's the kind of beer you'll drink all summer long with no regrets.
Origin: Germany
ABV: 4.9%
Price Range: $9.99-11.99 for a six-pack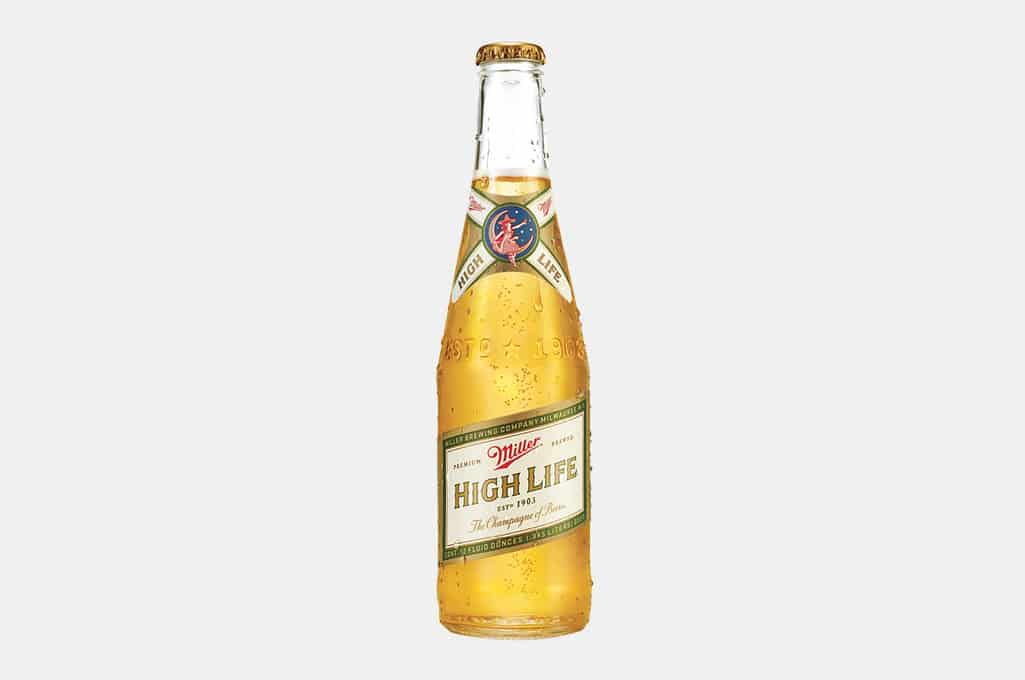 Miller High Life
Often known as the "Champagne of Beers", Miller High Life is as cheap as it is refreshing. This no-frills beer comes in the iconic clear bottle and tastes the same way it tasted when your dad and grandpa drank it. Sweet corn, floral hops, liquid refreshment. It's light, thirst-quenching, and pairs well with backyard grilling and good times with friends and family. Did we mention it was surprisingly inexpensive and available literally everywhere beer is sold?
Origin: Wisconsin
ABV: 4.6
Price Range: $6.99-8.99 for a six-pack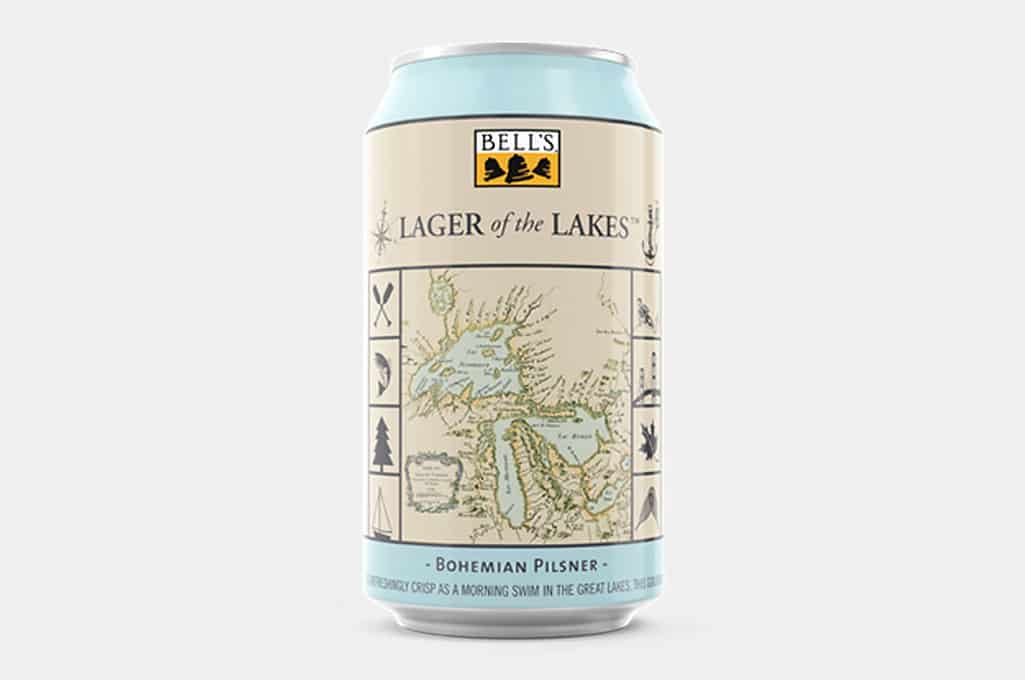 Bell's Lager of the Lakes
Who wouldn't want to spend the summer swimming and floating in lakes and sipping on crisp lagers? That's the image Bell's Lager of the Lakes brings. This Bohemia-style pilsner is epically well-balanced with a nice caramel, bready malt backbone, and floral, lightly herbal, bitter hops. It's a classic European-style lager that belongs as an accompaniment to a day of boating or sitting on a dock with your feet in the water.
Origin: Michigan
ABV: 5%
Price Range: $9.99-11.99 for a six-pack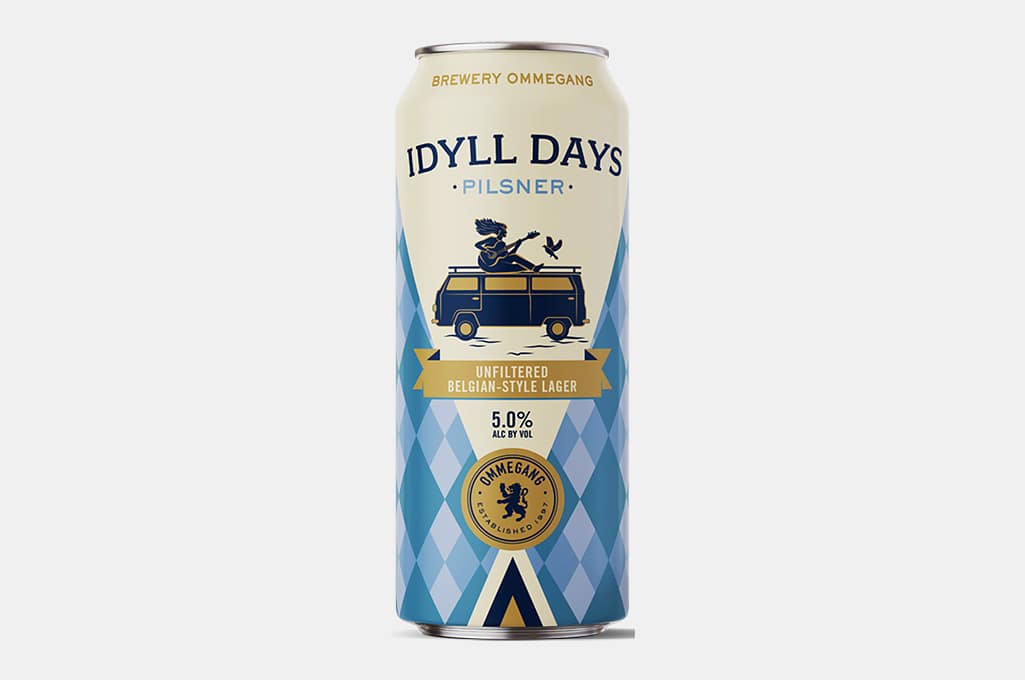 Ommegang Idyll Days Pilsner
This unfiltered Belgian-style pilsner tastes like summer in a pint glass. Brewed with Belgian pilsner yeast, floor-malted barley, flaked corn, and Czech Saaz hops, it's known for its floral, yeasty, and herbal aromas that make way for flavors like freshly baked biscuits, caramel malts, honey, cereal grains, yeast, and floral, lightly bitter pine. The finish is crisp, clean, and highly refreshing.
Origin: New York
ABV: 5%
Price Range: $12.99-13.99 for a four-pack of 16-ounce cans
Disclosure: Clicking on these links and making a purchase may earn us a small referral fee, at no extra cost to you. Learn more here.
freestar.config.enabled_slots.push({ placementName: "gearmoose_leaderboard_btf", slotId: "gearmoose_leaderboard_btf" });