If you're anything like us, when you envision the starting point of your favorite gin, it's likely smack dab in the middle of London adjacent to the river Thames or at a distillery located in the idyllic rolling hills of Scotland or something magical like that. And while you might not necessarily be wrong in your assumptions (there are quite a few gins produced in England and Scotland), there are myriad other places gin is made as well. This includes the United States.
Sure, unless you pay no attention to the spirits world, you're well aware that gin is made in the US. But did you know that not only are there big brands cranking out gins, but there are countless smaller, craft operations creating delicious, flavorful, award-winning gins? Well, there are.
And while nobody will fault you for grabbing a traditional London Dry gin like Tanqueray, Bombay Sapphire, or Beefeater to sip and mix with this holiday season and well into winter and beyond, why not try something slightly different? You might even like it.
As we know, gin begins with juniper berries as its main and most well-known flavor and many traditional gins, although they have other ingredients, don't really go much beyond the piney, herbal flavor of juniper. That's why we selected ten American gins loaded with interesting, unique, and flavorful herbs and botanicals. As a bonus, all of these gins are also totally underrated, underappreciated, and definitely deserve more attention. Keep scrolling to see them all.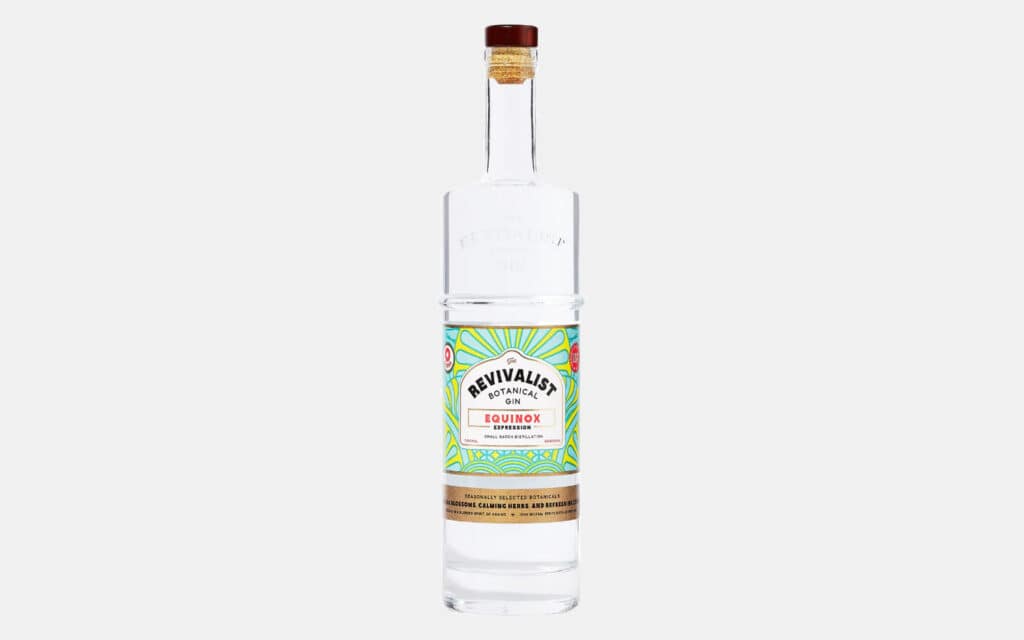 The Revivalist Equinox Gin
This award-winning gin is named to pay homage to the Vernal Equinox, but we don't see why that should stop you from imbibing this juniper, chamomile, lemon peel, and even peppermint-infused gin. This is definitely a bold gin for drinkers who want to try something a little different for a change.
Drink it neat (if that's your thing), on the rocks, or mixed into your favorite gin-based cocktail. Due to its spring-like flavor, we suggest a classic gin & tonic. It tastes even better when it's freezing outside.
Origin: Pennsylvania
Proof: 86
Price Range: $28-35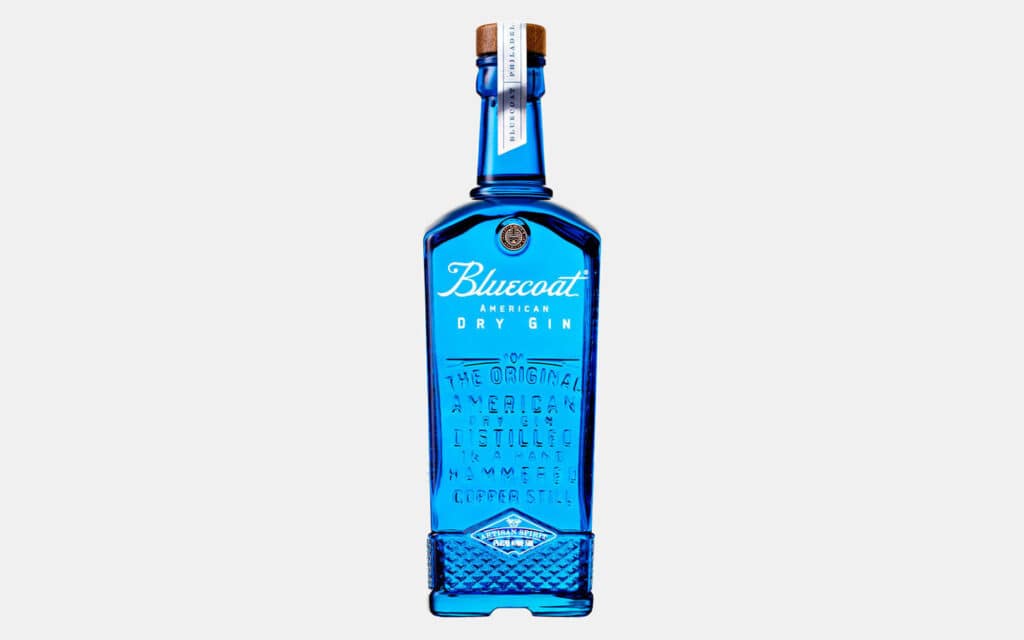 Bluecoat American Dry Gin
You'll know Bluecoat American Dry Gin when you see it on the shelf. That's because it will be in its iconic bold, blue bottle. It's infused with 100 percent organic herbs and botanicals including juniper berries, angelica root, coriander, and "an American citrus blend".
It's known for its sweet aromatic start and piney, juniper, and citrus-driven palate. It's a well-balanced, flavorful gin. The type of gin you'll always want to have on hand for sipping and mixing on your home bar or in your liquor cabinet.
Origin: Pennsylvania
Proof: 94
Price Range: $30-35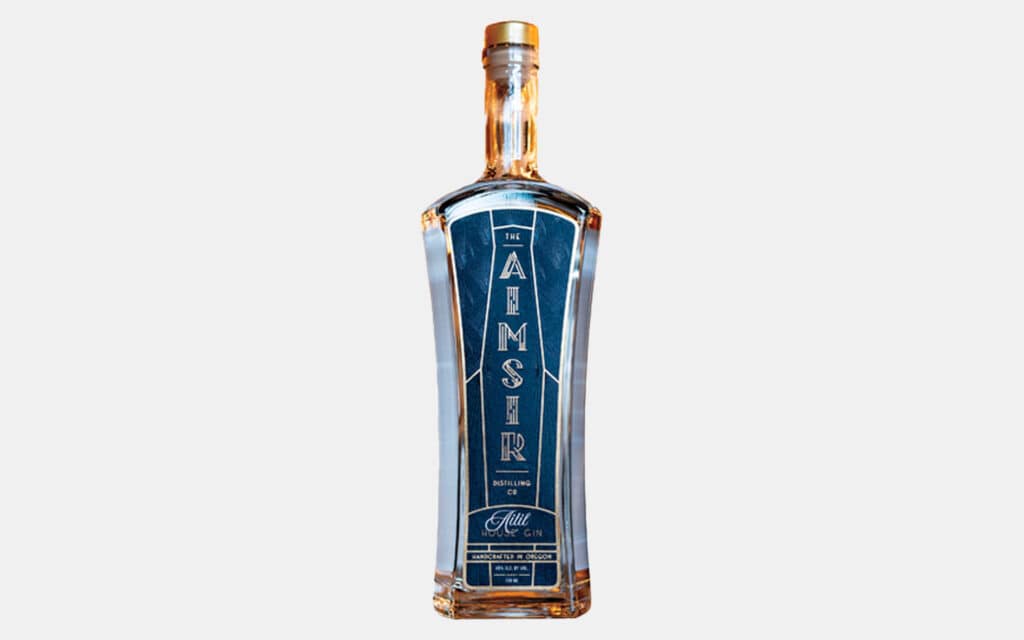 Aimsir Aitil House Gin
This small-batch, Oregon-made gin gets its name from the Gaelic word for juniper. This award-winning gin gets its bold flavor from the addition of juniper, cardamom, and cinnamon. But it's the unique flavors like raspberry, peach, rose, lemongrass, and berries that really make this gin noteworthy.
It's known for its complex flavor profile featuring lemon, floral rose, juniper, and herbal mint. It's so overflowing with flavors, it will take multiple samplings to find them all.
Origin: Oregon
Proof: 90
Price Range: $30-35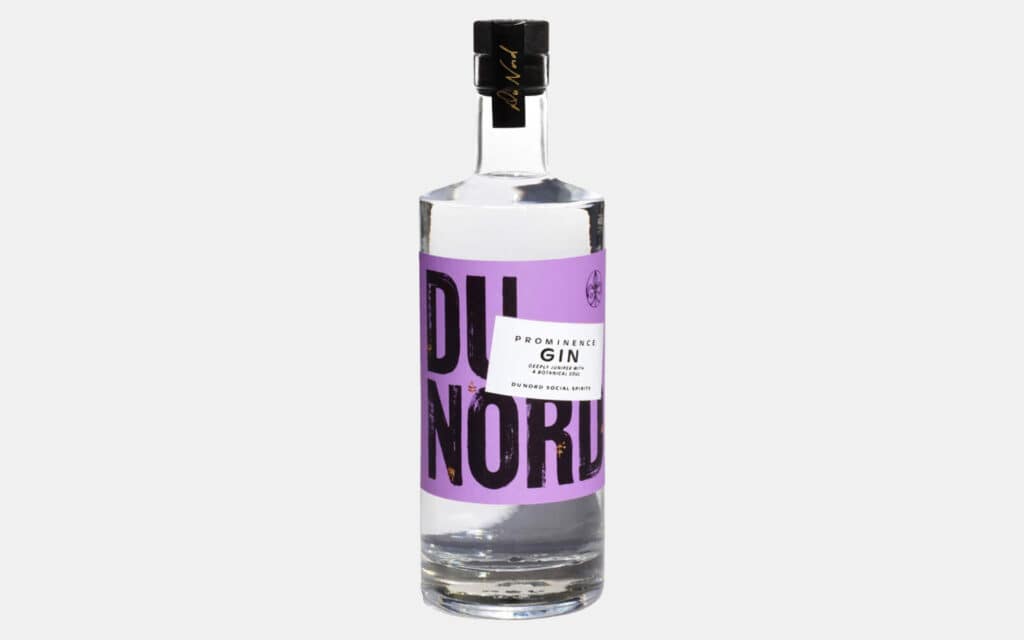 Du Nord Prominence Gin
The folks at Minneapolis' Du Nord refer to this gin as a mix between London Dry and "old world" gin. It does this with its infusion of a symphony of herbs and botanicals including juniper, orange, lemon, coriander, angelica, licorice, and even ginger.
The result is a juniper-forward gin that has multiple flavor dimensions because of the wintry spices included. It's a great choice for a greyhound or Martinez cocktail.
Origin: Minnesota
Proof: 90
Price Range: $33-40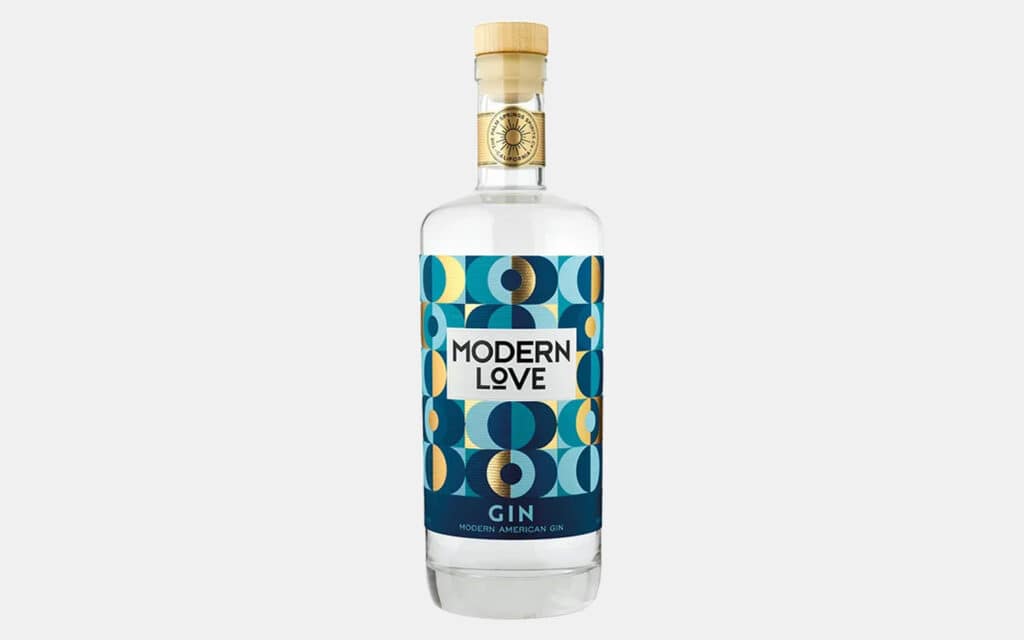 Modern Love Gin
Palm Springs Spirits Co's flagship expression is its Modern Love Gin. Instead of making a classic London dry gin, the folks at Palm Springs opted to create a truly California-centric gin infused with Tuscan juniper, orange peel, black currant, lavender, coriander, grapefruit peel, and a few more herbs and botanicals.
It's known for its citrus-forward, slightly juniper, and very floral flavor profile. It's the kind of versatile gin that's just as well suited as a neat sipper as a seasonal mixer.
Origin: California
Proof: 90
Price Range: $30-40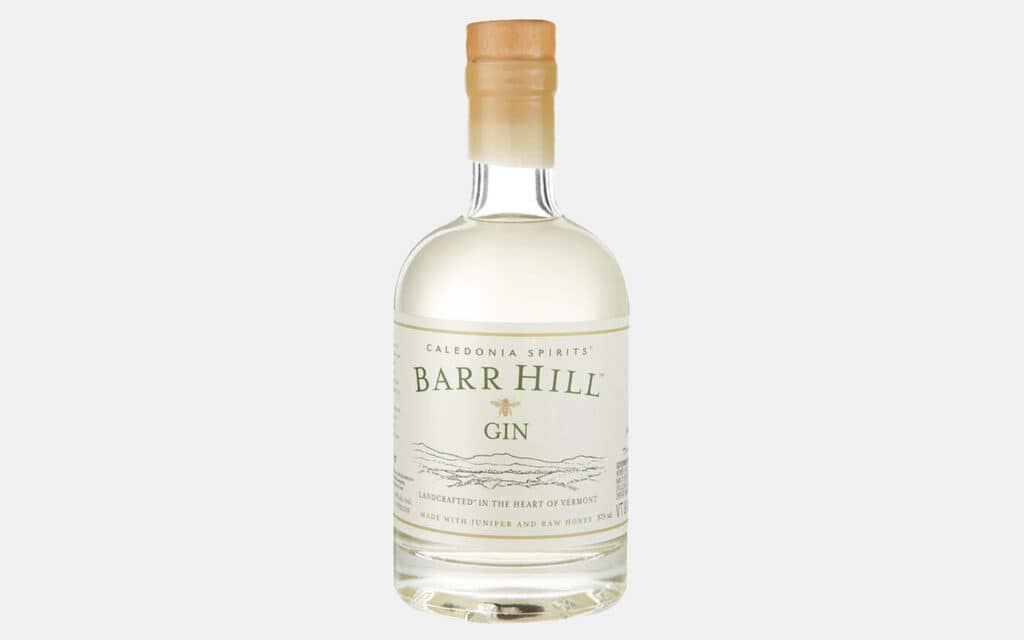 Barr Hill Gin
If you've never tried Barr Hill Gin, you really should. It's the most awarded gin in the US and still underrated if you ask us. The distillers at Vermont's Caledonia Distillers crafted this memorable gin with hand-crush juniper and various herbs and botanicals.
But it really shines as a neat sipper or as a base for a wintry cocktail because of the addition of regionally-sourced raw honey at the very end. It's a sweet, spicy, juniper-driven gin that you won't soon forget. This a truly great unique example of the innovative things distillers are doing with American gin.
Origin: Vermont
Proof: 90
Price Range: $30-40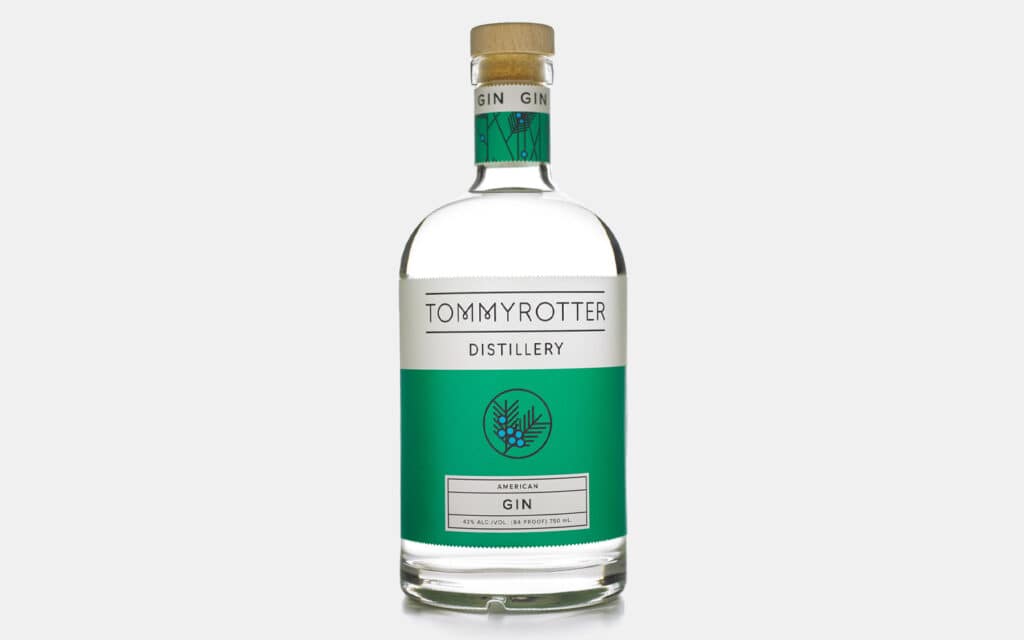 Tommyrotter American Gin
This post-still distilled gin is made in small batches in Buffalo, New York. It's infused with a complex list of herbs and botanicals including juniper berries as well as cardamom, angelica, coriander, orange, lemon, and more unique ingredients including elderflower, grains of paradise, hibiscus, and even nutmeg.
This unique, flavorful gin would be the perfect gift for the gin fan in your life or as a centerpiece for your gin collection.
Origin: New York
Proof: 84
Price Range: $28-40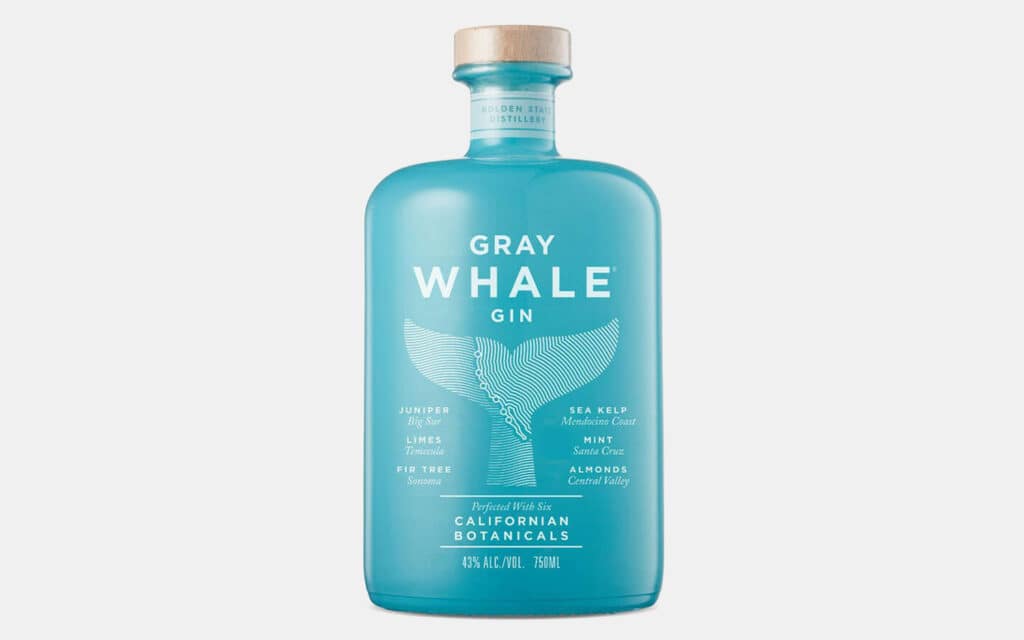 Gray Whale Gin
Gray Whale is a very interesting gin. It gets its name because of the yearly migration the gray way takes from the warm waters of the Baja peninsula to the frigid waters of the Arctic. Not only is this gin made to pay tribute to this journey, but a portion of every bottle goes to protect the oceans.
Each flavor was designed to pay homage to the whale's journey. It starts with Juniper and then moves on to sea kelp (you read that right), almonds, limes, fir trees, and mint.
Origin: California
Proof: 86
Price Range: $30-40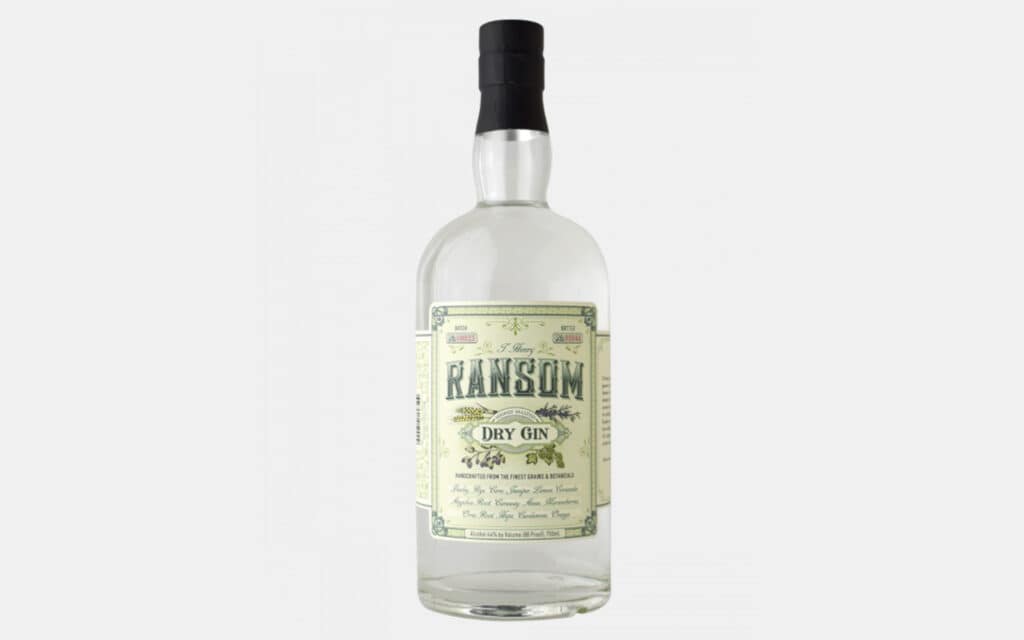 Ransom Dry Gin
Made to pay tribute to the historic gins and genevers of the Netherlands, Ransom Dry Gin is also like a mix of old world meets new. That's because, while it's infused with traditional herbs and botanicals like juniper and others, it gets added local flavor from the addition of Oregon-grown marionberry as well as locally sourced hops.
The result is a flavorful, mixable dry gin with notes of juniper, bright wildflowers, wintry spices, and just a hint of herbal, earthy hops at the finish.
Origin: Oregon
Proof: 86
Price Range: $29-35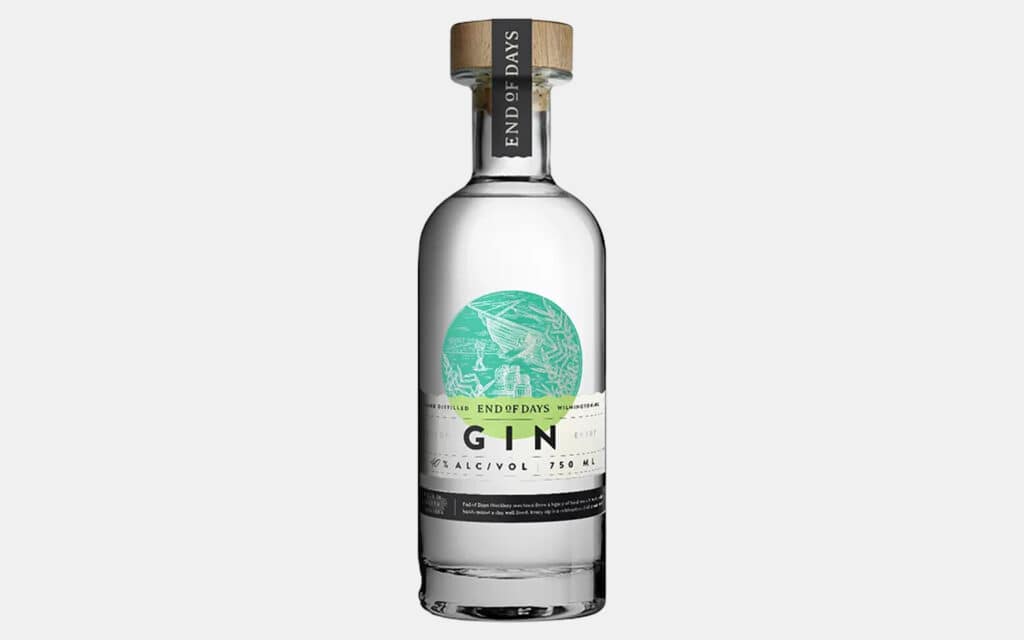 End of Days Port Of Entry Gin
End of Days might be a spooky name for a distillery, but this bright, flavorful gin is quite a bit more uplifting. This North Carolina-made gin starts with a base spirit of 100% corn. It's distilled six times before being infused with juniper and a handful of herbs and botanicals including cardamom, lemongrass, and even rose hops.
This results in a fragrant gin with a nose of juniper, citrus, and floral, herbal spice, and a palate of juniper, ripe berries, cardamom, and pleasing rose. It's sweet, and flavorful, and makes for an outstanding base for holiday cocktails like the French 75 or bee's knees.
Origin: North Carolina
Proof: 82
Price Range: $30-40
Disclosure: Clicking on these links and making a purchase may earn us a small referral fee, at no extra cost to you. Learn more here.
freestar.config.enabled_slots.push({ placementName: "gearmoose_leaderboard_btf", slotId: "gearmoose_leaderboard_btf" });