For many of us, the end of winter can't come soon enough. Luckily with March here, the end of the dreary, dark, cold, and (for some of the country) snowy season is almost here. It's time to start thinking about putting away your heavy boots, thick parkas, and winter hats. It's also time to begin turning your attention towards spring beers. While spring is a great time for wheat beers, saisons, Irish stouts, and juicy, hazy IPAs, it's the perfect time of year for bock beers.
In the simplest terms, a bock beer is a lager made with bottom fermentation that traditionally spends longer in cold storage throughout the winter. Therefore, It's richer, bolder, and more nuanced when it's ready in the spring. It's darker than your average lager but can range in color depending on the type of bock.
This rich, potent, warming spring beer style can trace its roots to medieval Germany. Lore says that it was first brewed in the town Einbeck in the 1300s. It gained in popularity over the centuries, finally landing in heavily populated Munich by the 1600s. A dialectical difference between northern and southern Germans led to the beer being called Einbock instead of Einbeck. For those not fluent in German, "ein bock" means "the goat." Nobody ever bothered to correct them, and the name and the image of a goat still remains on contemporary bottles and cans.
This German-created barley malt and wheat malt-based beer has multiple varieties. These include maibock (German for May bock), a pale, hoppier, springtime beer, weizenbock (German for wheat bock) that utilizes more wheat than the other versions, doppelbock (German for double bock) which is simply a stronger, richer, maltier version, and eisbock (German for ice bock) that's the strongest version that consists of a bock that's frozen and has ice removed to add to the alcohol content potency.
While bock beer's history can be traced to Germany, where it's still made today, there are many Americanized versions on the market that are worth trying and comparing. Below, you'll find twelve of our favorites. Some are classic German beers and others are German-inspired, American-made interpretations.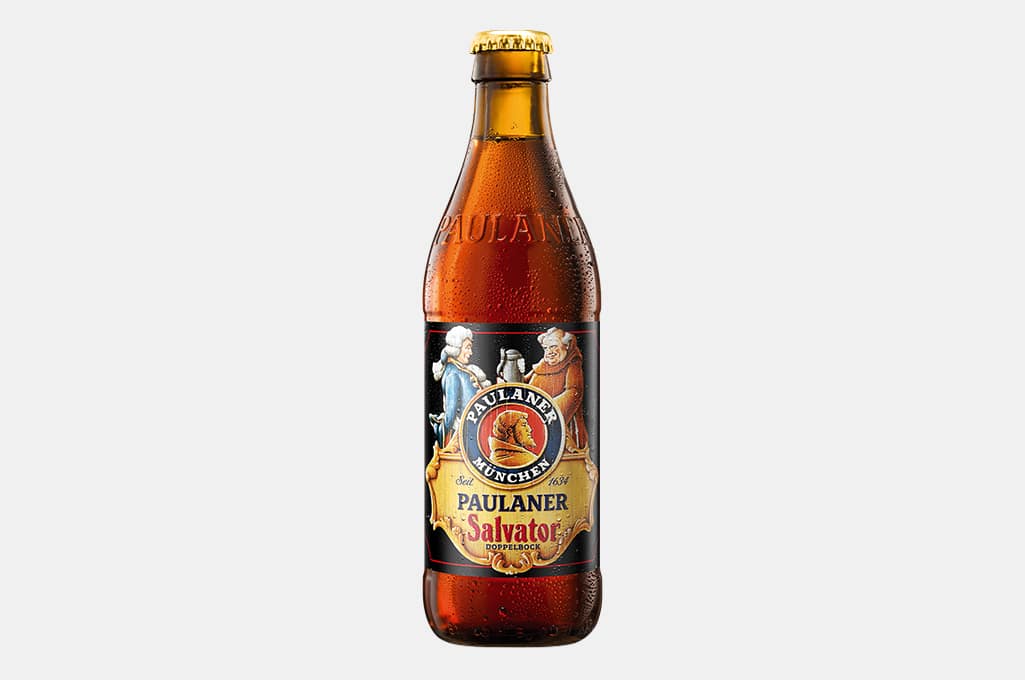 Paulaner Salvator Doppelbock
Brewed the same way for 375 years (yes, you read that right), Paulaner Salvator Doppelbock is brewed with Herkules and Hallertauer Tradition hops as well as Pilsner and Munich malts. The result is the OG Bavarian strong beer. It's 7.9 percent ABV with notes of bready malts, toffee, chocolate, and light, floral hops that tie everything together nicely.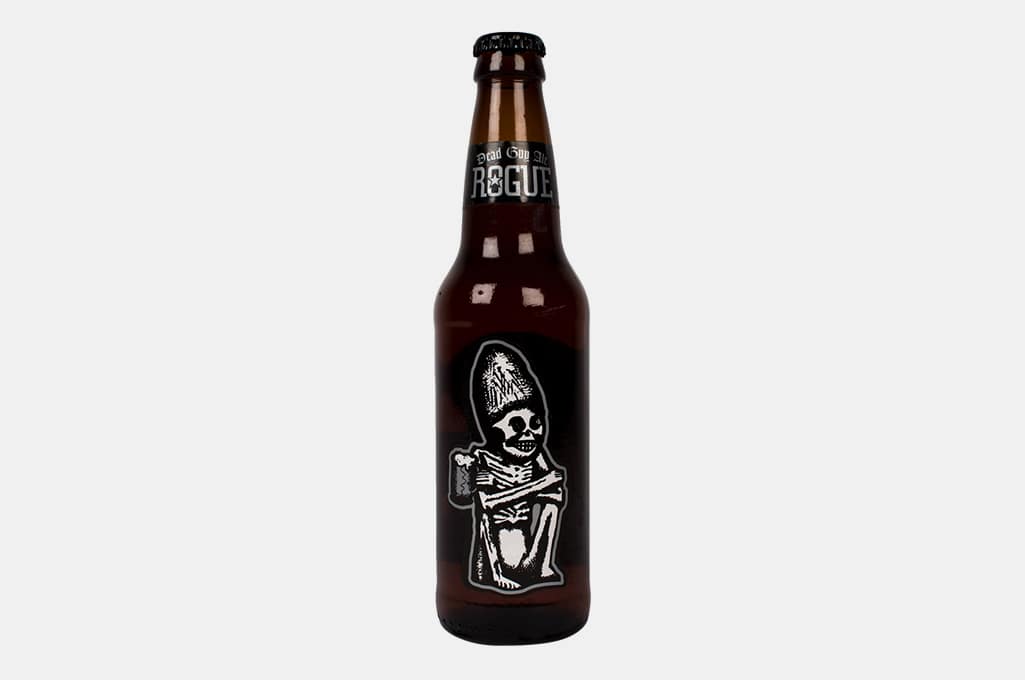 Rogue Dead Guy Ale Maibock
Rogue's flagship beer, this skeleton-adorned Maibock from the renowned Oregon brewery is a German-style bock brewed with Perle and Sterling hops as well as Pacman yeast, two-row, C15, and Munich malts. The result is a rich, flavorful bock with hints of caramel malts, vanilla, biscuit-like malts, sweet honey, and just a hint of freshly-brewed coffee.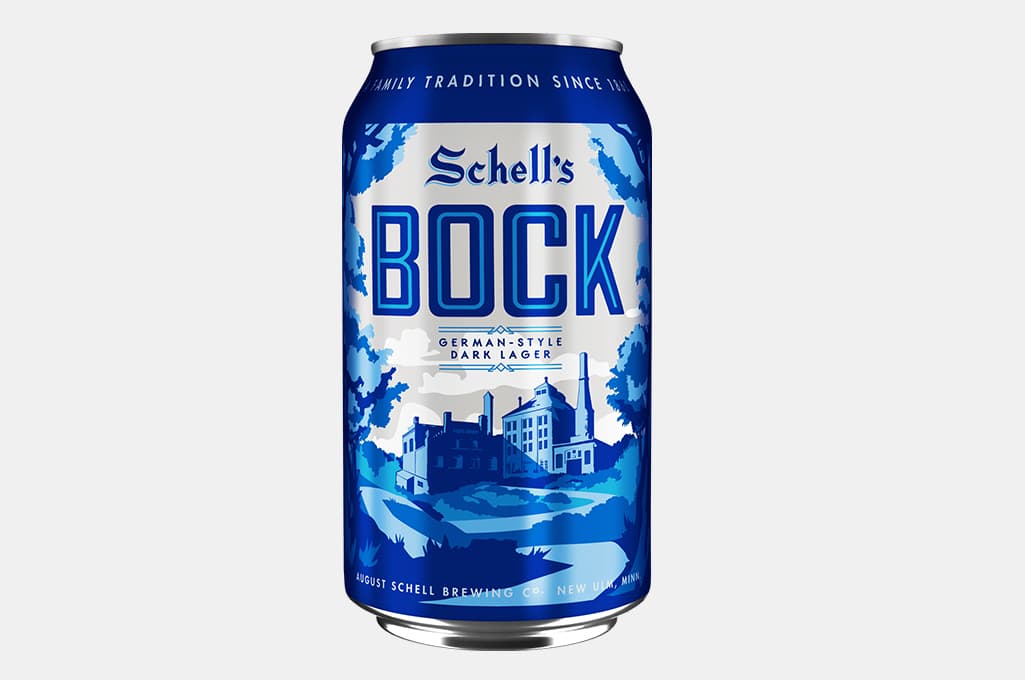 Schell's Bock
Founded in 1860, Minnesota's Schell Brewing Company is the second-oldest family-owned brewery in the US. Its 6.5 percent Bock is only available from January through March. It's known for its rich, malty flavor highlighted by notes of toffee, fresh-baked bread, and butterscotch flavors that are tempered by a slightly bitter final hop presence.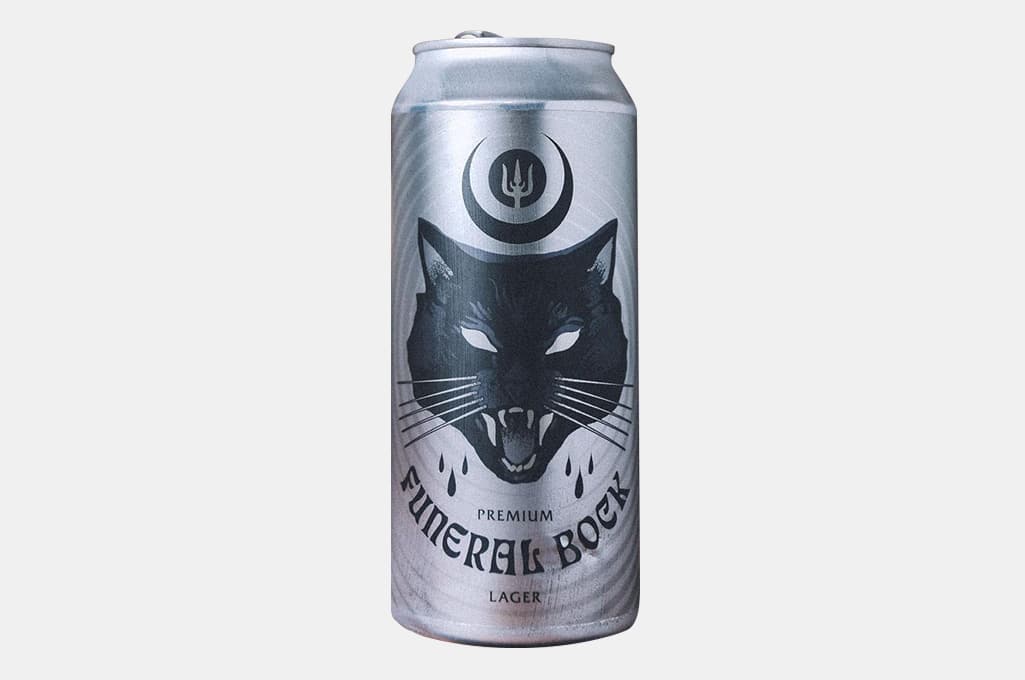 Wayfinder Funeral Bock
Like Rogue Dead Guy Ale, this beer has a fairly spooky name that's equal parts scary and intriguing. One of the best-rated American bock beers, this seven percent beer is brewed with Munich and Roast malts and fermented at cold temperatures. This results in a bold, robust beer with hints of biscuit malts, toffee, dried fruits, and rich, sweet caramel malts.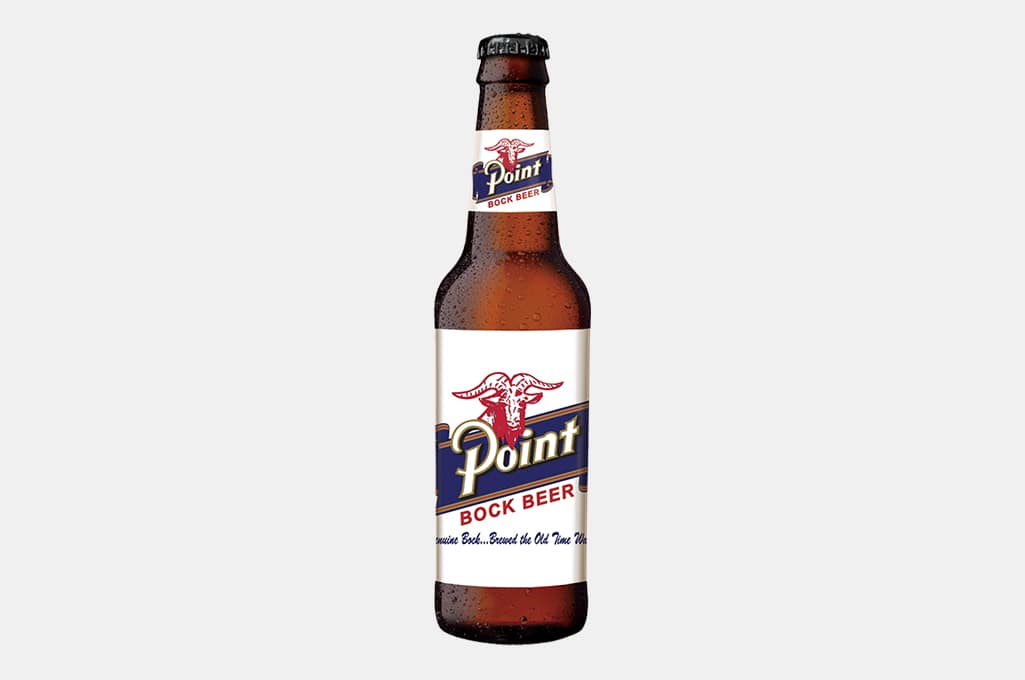 Stevens Point Bock
First produced in 1938, this is a true throwback bock. This traditionally-made, award-winning beer is only available from January until March. It's brewed with a recipe of Tettnang hops as well as Caramel and Carapils malts, it's known for its fairly light, easy-drinking, caramel-centric flavor.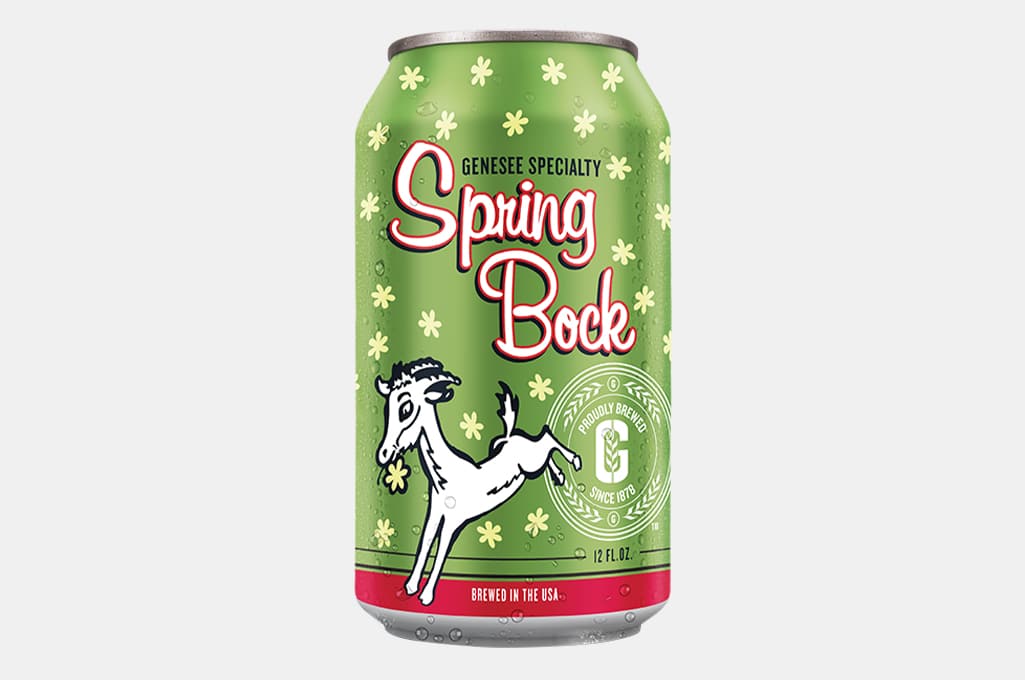 Genesee Spring Bock
Every spring, Genesee beer fans eagerly await the return of this goat. Like many bocks, it's available from January through March. Brewed since 1951, this is the Rochester, New York-based brewery's take on the 16th century German version of bock. It's malty, sweet, and surprisingly refreshing on a cold winter or spring day. It's the kind of beer you can find yourself throwing down during a long, chilly late winter or early spring evening.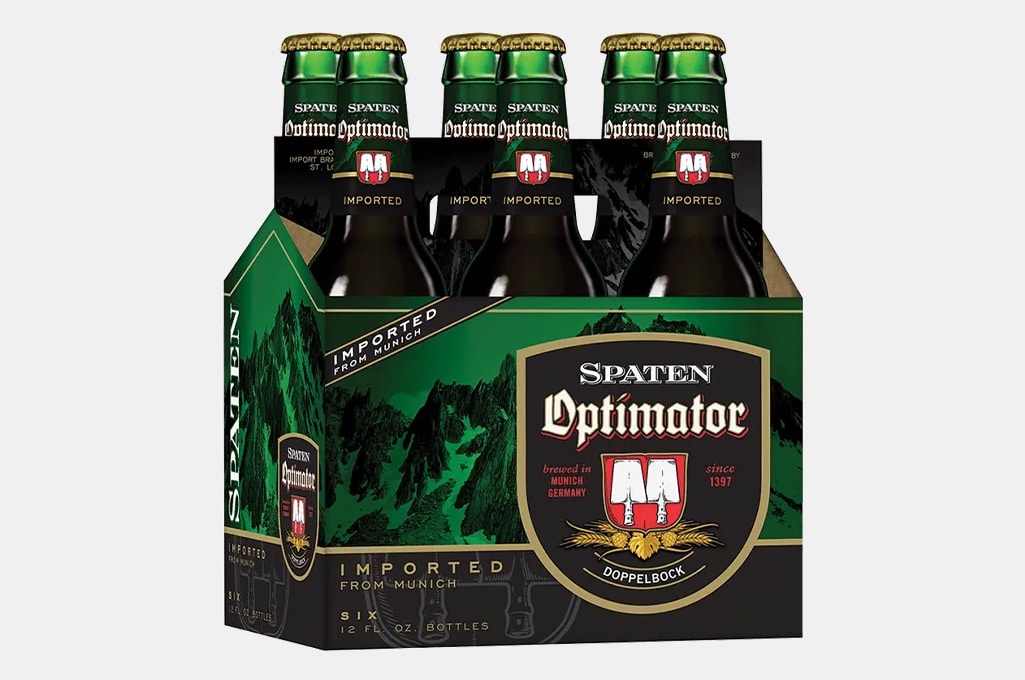 Spaten Optimator Doppelbock
Spaten is a big name in German beer. While you can't go wrong with any of its offerings, we think its doppelbock Optimator is its best beer. This 7.2 percent bottom-fermented, caramel-colored brew is loaded with flavors like roasted malts, toffee, caramel, and light Noble hops at the finish. This bold brew proves that you don't have to wait until Oktoberfest to enjoy a well-made, drinkable German beer.
Troegs Troegenator Double Bock
With a name like Troegs Troegenator, drinkers have to be aware that this is a bold, in-your-face bock beer. Known for its combination of malty and crisp drinkability, this popular brew is highlighted by notes of toasted malts, biscuit-like malts, toffee, caramel, light chocolate, and dried fruits. Grab a sixer of this bold brew and find a comfy spot to relax while you await the eventual end of winter.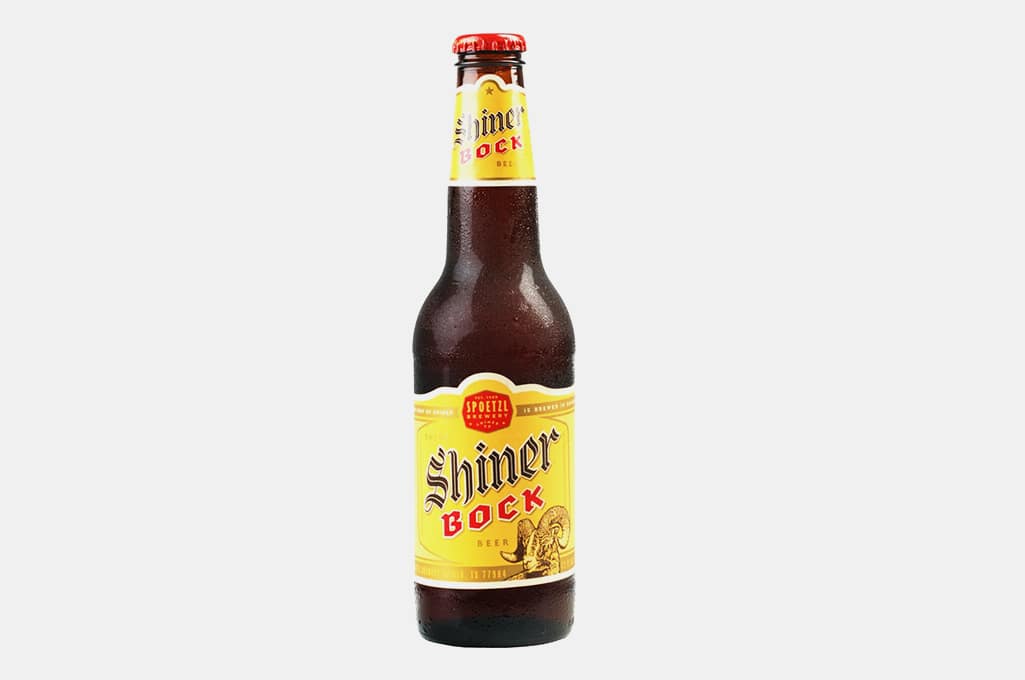 Shiner Bock
One of the most well-known American bocks of all time, Texas-made Shiner Bock is brewed with roasted barley malt and German specialty hops. The result is a crisp, easy to drink, 4.4 percent bock loaded with flavors like freshly-baked bread, dry hay, caramel apples, and butterscotch. It's all tempered nicely by the addition of floral, Noble hops.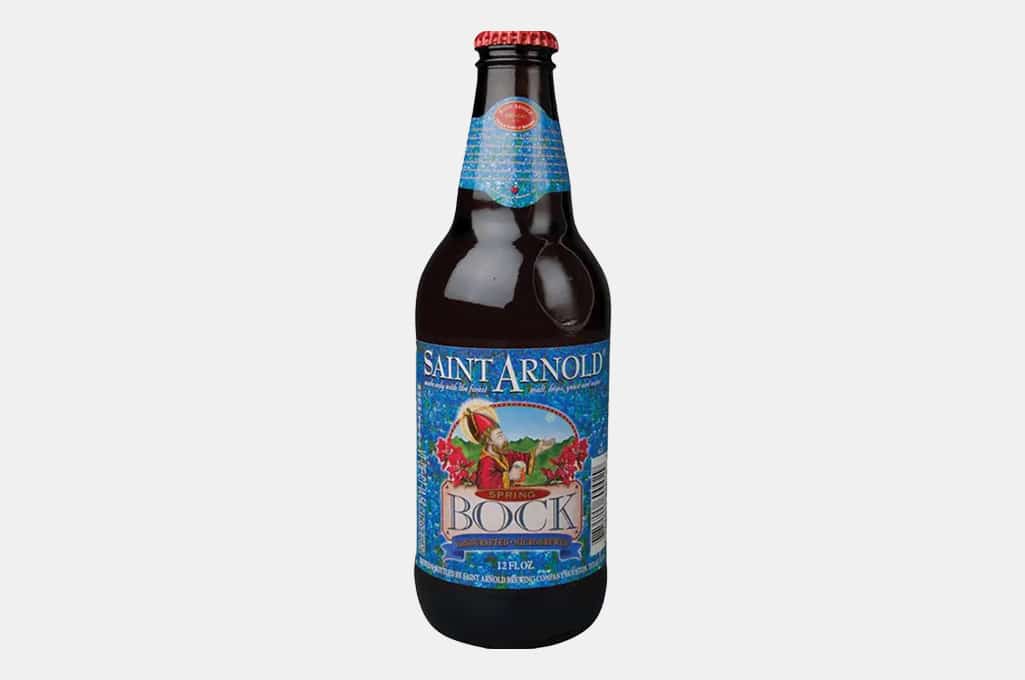 Saint Arnold Spring Bock
We love Saint Arnold's crisp, summery Fancy Lawnmower during the warmer months. In the late winter and early fall, we opt for the Houston-based brewery's Spring Bock. This malty, slightly hoppy 6.9 percent bock is made in the traditional German style. It's known for its malt-forward, slightly sweet, subtly hoppy flavor. It's only available in February and March and we wish we could get it all year long.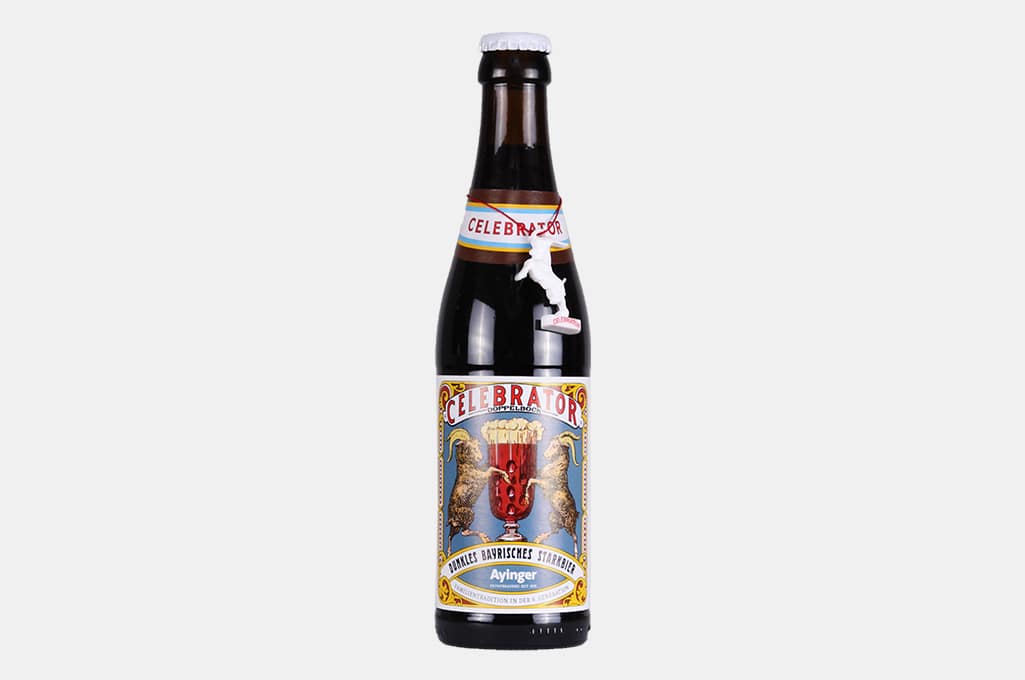 Ayinger Celebrator Doppelbock
As the name suggests, this beer from Ayinger is like a celebration in a bottle or pint glass. This 6.7 percent German-made bottom-ferment dark doppelbock is known for its flavors of freshly brewed coffee, caramel, sticky toffee sweetness, brown bread, roasted malts, and gentle hops. It's the perfect beer to warm up with on a chilly late winter or early spring day.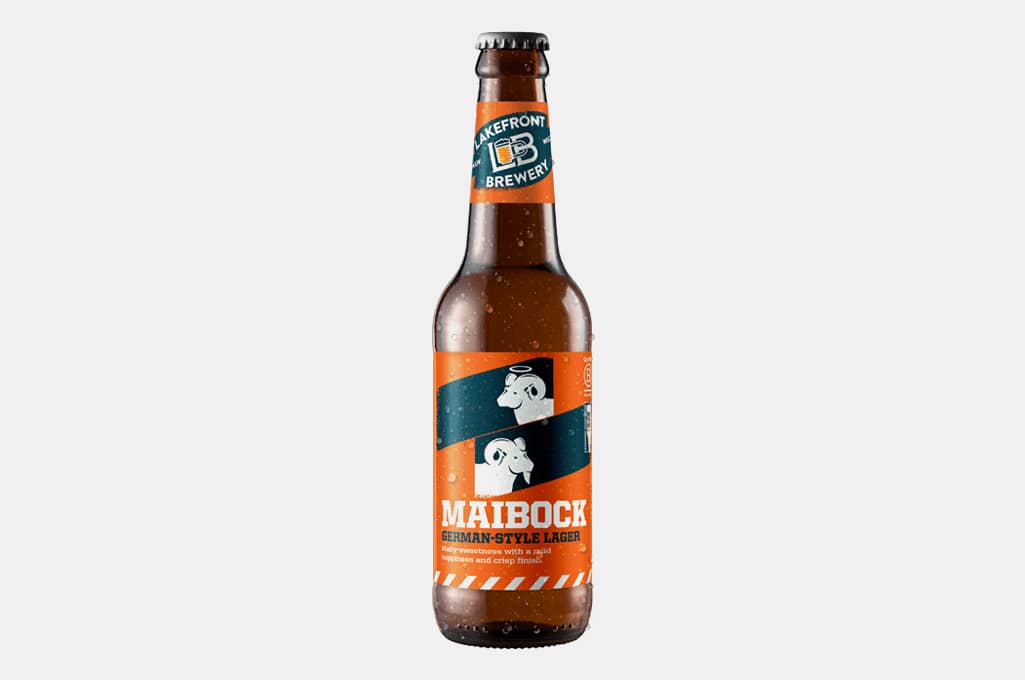 Lakefront Maibock
Milwaukee's Lakefront Brewing releases this German-style lager to celebrate the spring thaw. Only available from February to March, this crisp, refreshing, easy-to-drink lager is known for its combination of malt sweetness and floral hop bitterness featuring hints of wet grass, sweet honey, biscuit-like malts, and sweet caramel.
Disclosure: Clicking on these links and making a purchase may earn us a small referral fee, at no extra cost to you. Learn more here.
freestar.config.enabled_slots.push({ placementName: "gearmoose_leaderboard_btf", slotId: "gearmoose_leaderboard_btf" });