If watching the news is getting you down, you can take some small measure of comfort in the fact that we're living in the golden era of streaming video content. It may not warm your heart as much as a steady paycheck or actual human contact, but at least it can offer some distraction while you're stuck sheltering at home.
While Netflix is downgrading resolutions to preserve bandwidth and prevent a catastrophic crash, you might want to head over to Hulu to binge watch countless dramatic TV series currently streaming. Of course, if horror is more up your alley (or you just want a different brand of horror than they're serving up 24/7 on CNN), you'll find a ton of great horror movie options on Hulu to fill your weekend. Here are a few must-watch flicks available on Hulu right now for horror buffs or anyone seeking the jolt of a jump scare to shake their mindless malaise.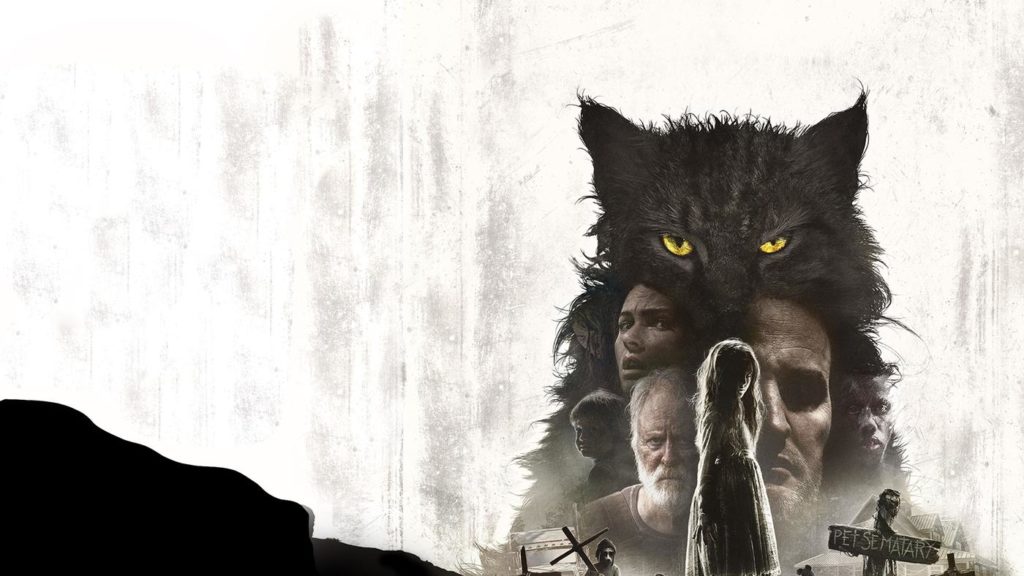 Pet Sematary (2019)
Stephen King's books, no matter how wildly entertaining on the page, rarely make for good cinematic adaptations (with a few notable exceptions like The Shining, The Shawshank Redemption, and Misery – oh, the humallety…) If you saw the 1989 version of Pet Sematary, you may have been one of the extremely rare few who felt underwhelmed (apart from Fred Gwynne's wide-eyed look of terror, which is pure cinematic gold…that man is an American treasure). The updated version not only has better scenery and lighting and creepier kids (WTF with those masks?!), but it also features a new ending, so you have something to look forward to.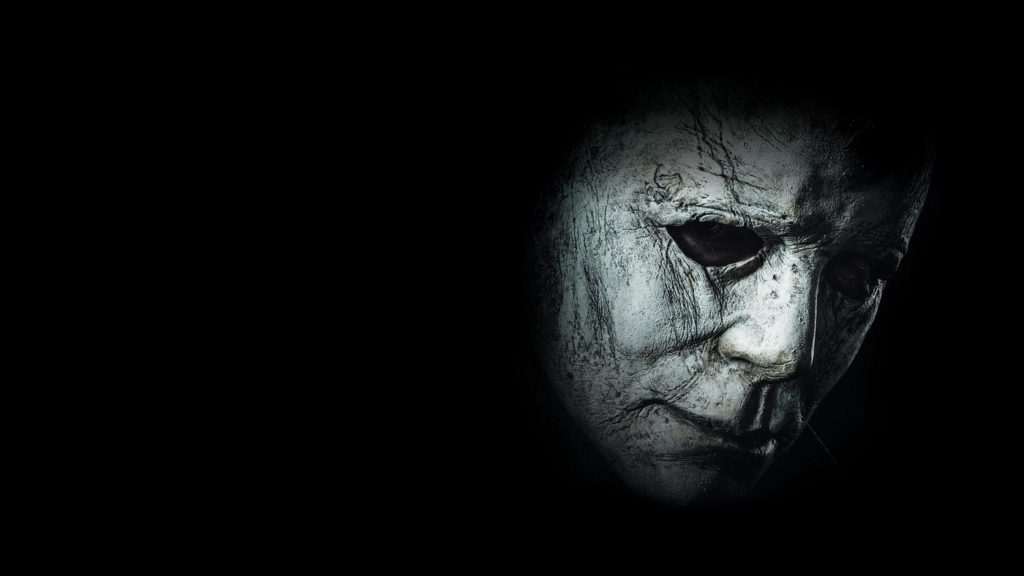 Halloween (2018)
The 1978 original, featuring a young Jamie Lee Curtis, is as good as scream-queen gold. The sequel, set 40 years later (and actually made 40 years after the original) has heroine Laurie luring the masked madman, Michael Myers, out of hiding so she can finally finish him off, thanks to four decades of careful planning. Will she kill him for good this time?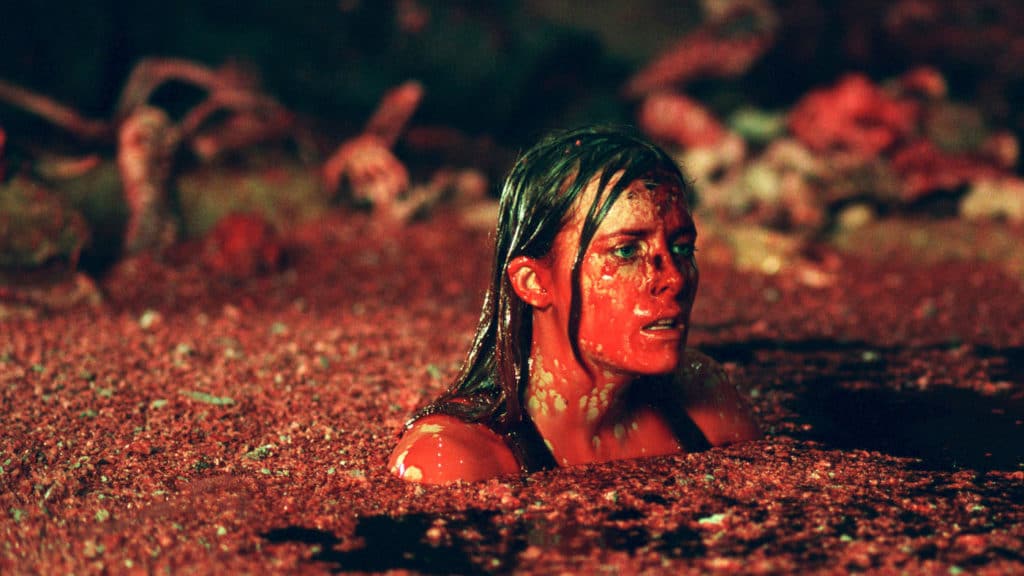 The Descent (2006)
This instant classic is a blood-soaked exodus that takes place almost entirely below ground, as an all-girls spelunking trip takes a turn for the worse that makes 127 Hours look like a relaxing vacation.  Answers the question: what would happen if humanity had been trapped in a cave for three million years and was suddenly exposed to millennials?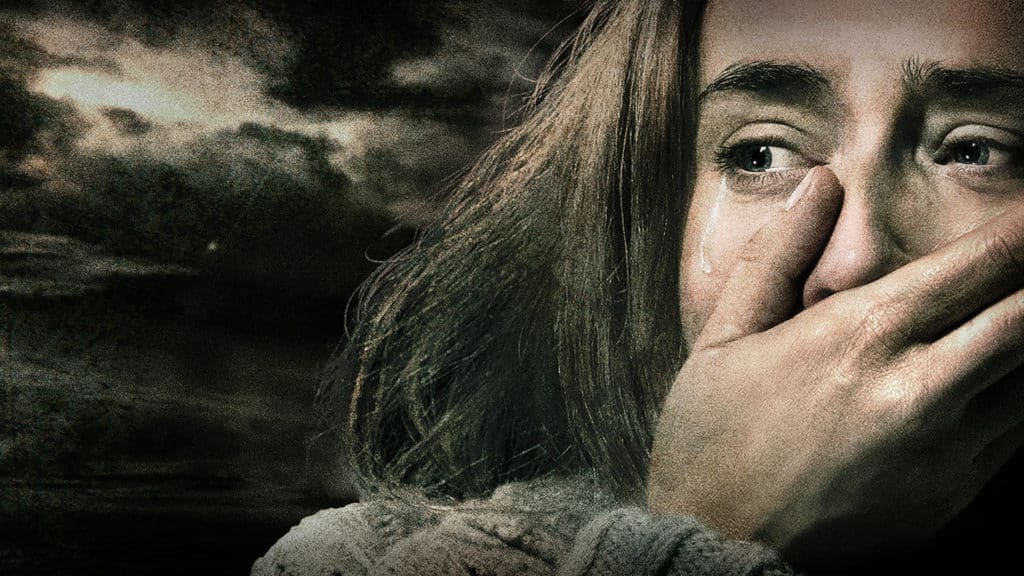 A Quiet Place (2018)
Lauded as one of the most innovative horror films in a generation (and among the best ever), this movie explores survival in a world where making noise means death. The setting is tense, the monsters terrifying, and with a baby on the way, you know s**t is about to get real. The sequel has been delayed due to COVID-19 shut-downs, but you can still enjoy Emily Blunt and John Krasinski's riveting performances in the original.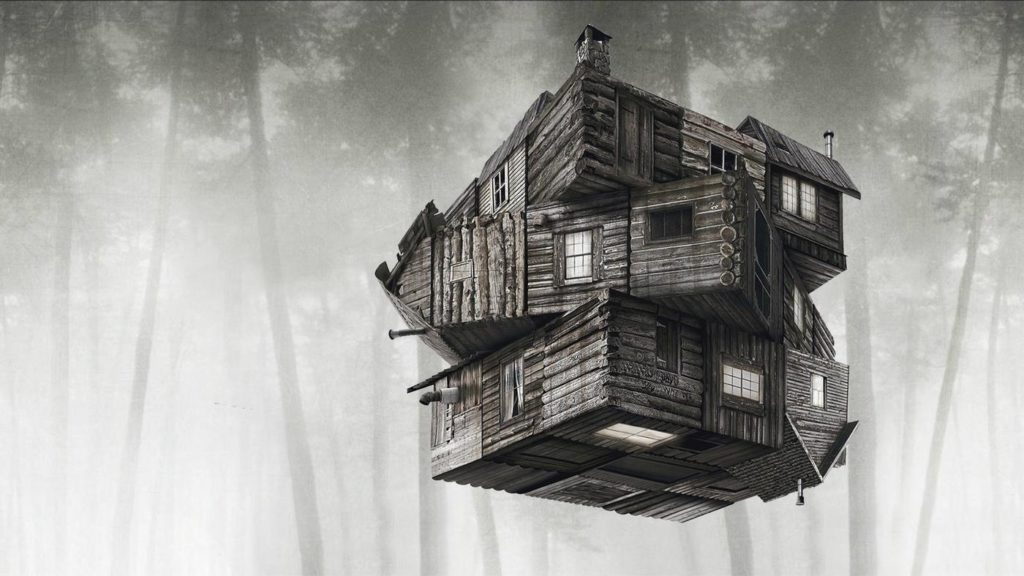 The Cabin In The Woods (2011)
A tongue-in-cheek-take on the classic, remote-location horror flick, this movie has a twist you'll never see coming. Which teenage stereotype will be the first to bite it? Will any make it out alive? What's the secret of the cabin in the woods? Buckle up for fun with Joss Whedon's cheeky stab at big screen horror.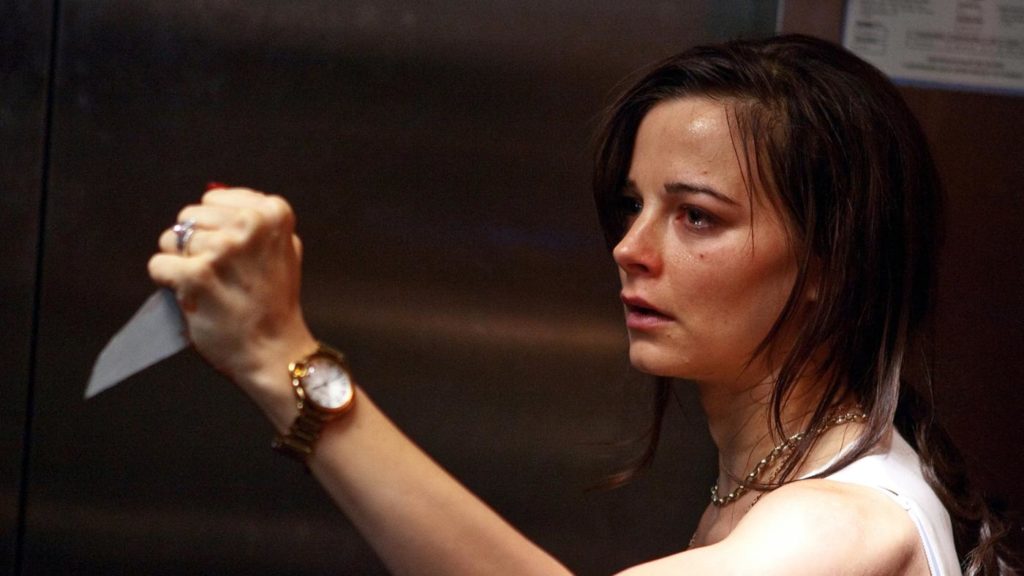 Devil (2010)
Being stuck in an elevator with a bunch of strangers is certainly no picnic, but it gets a lot more dangerous when one of them is the prince of darkness in disguise. This is one movie from the mind of M. Night Shyamalan you probably haven't seen.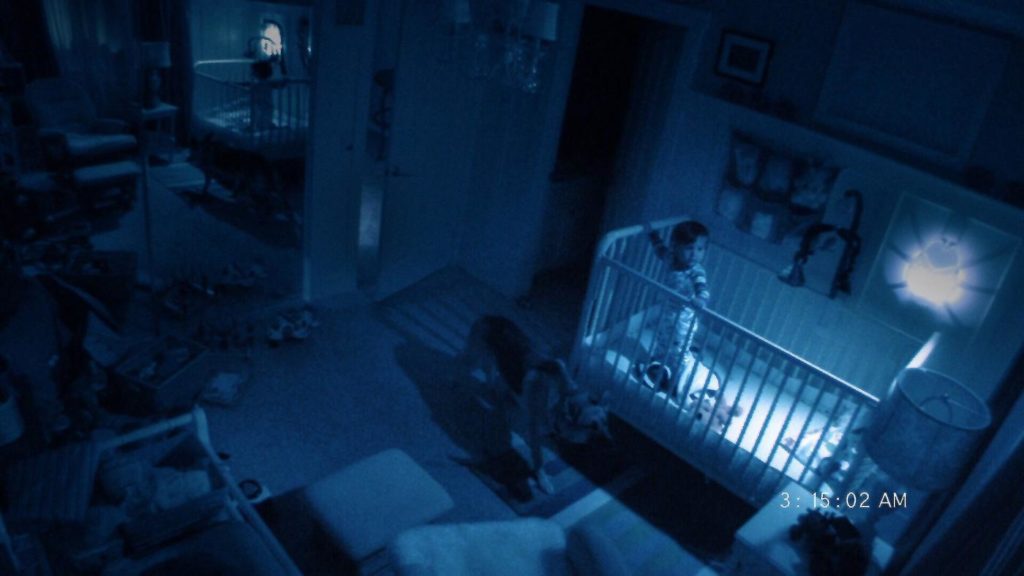 Paranormal Activity 2 (2010)
Missed the first one? Fear not. Like most horror movie sequels, seeing the first one (or the first five) is not a prerequisite. The voyeuristic sequel follows the conceit of the first with a "found footage" style (hand-cam, security cameras). Strange events unfold after a couple celebrates the birth of their son, launching the family into a sinister nightmare. It's not groundbreaking, but jump scares abound.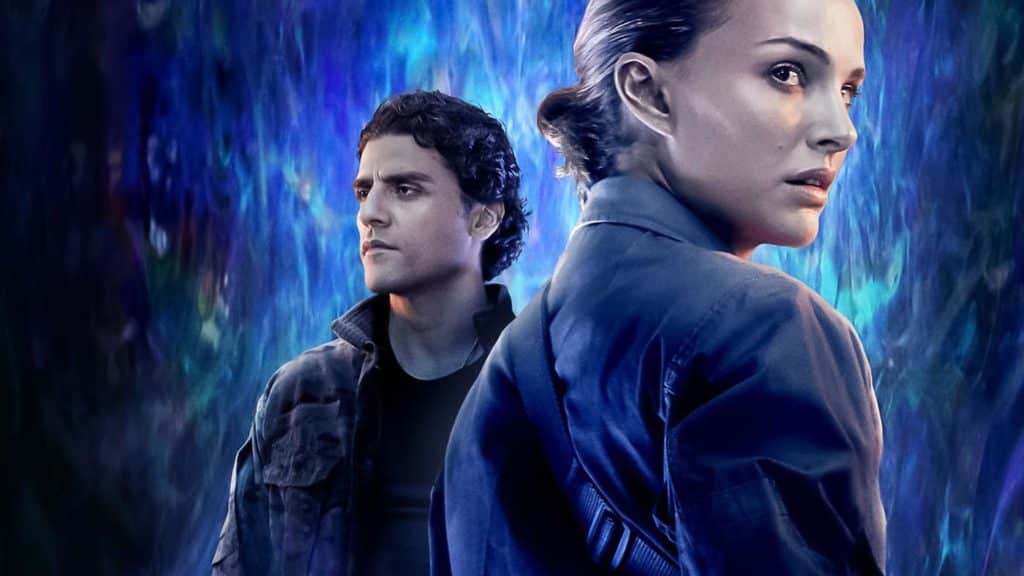 Annihilation (2018)
TBH, this movie drags a bit through the middle, not to mention the beginning and end, but it's kind of worth it for the otherworldly sets and the outstanding commitment to a middling script by a bevy of smart, badass actresses, including a brooding Natalie Portman, a steely Jennifer Jason Leigh, and the now ubiquitous Tessa Thompson. Worth a watch with a margarita, or preferably, a couple of hits of Indica.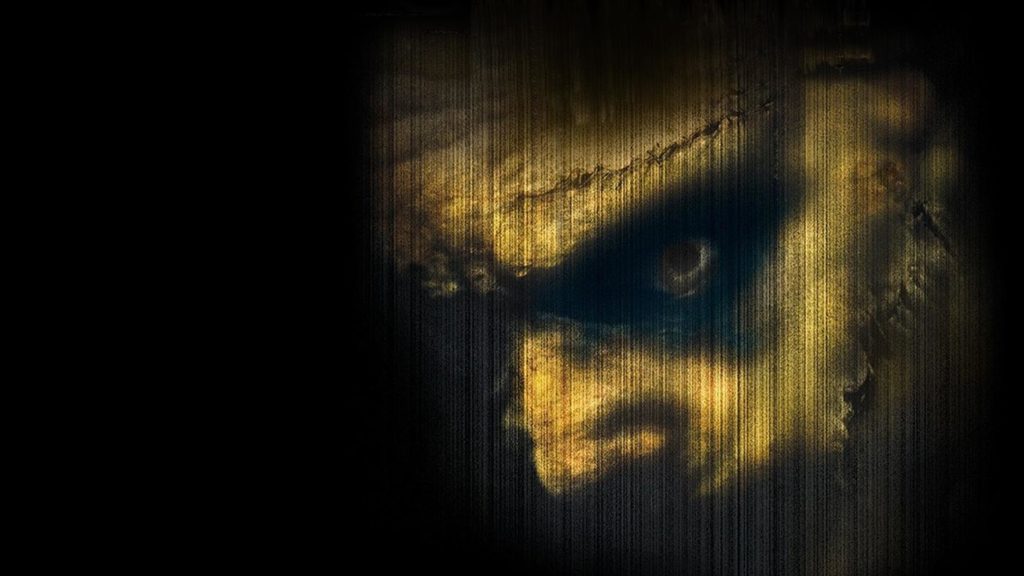 The Texas Chainsaw Massacre (2003)
The 1970s original was starkly iconic, insomuch as a film about a leather-faced, chainsaw-wielding psycho killer can be. Still, the reboot, featuring Jessica Biel attempting to break away from her 7th Heaven good-girl image, is definitely worth a look, even if for no other reason than the polish of a bigger budget.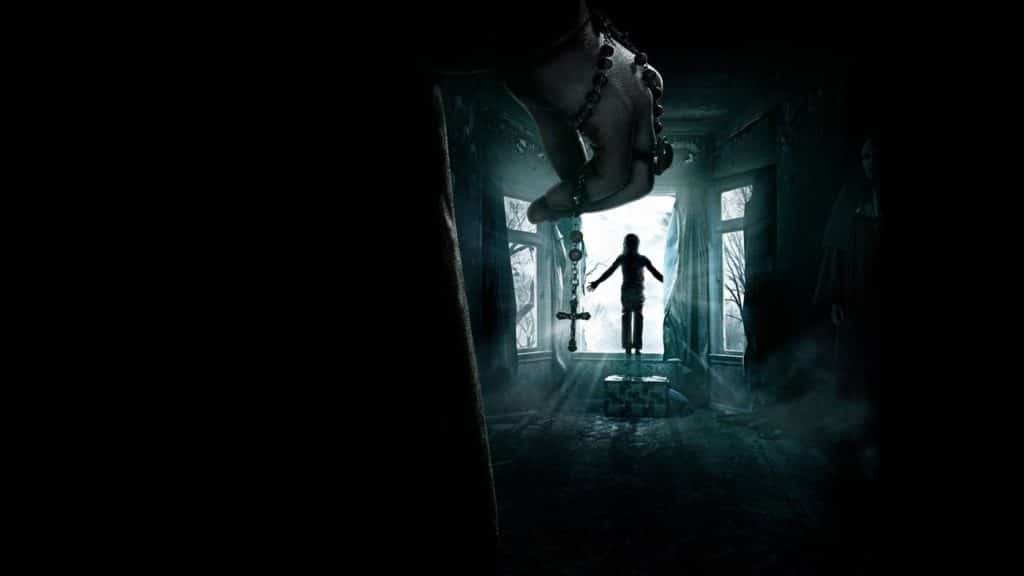 The Conjuring 2 (2016)
The second in a series of films based on the real-life exploits of paranormal investigators Ed and Lorraine Warren (played with brilliant intensity by Patrick Wilson and Vera Farmiga), this chapter delves into the curious case of a North London family haunted by a malicious spirit. A rare case of a sequel being just as good as (if not better than) the original.
Disclosure: Clicking on these links and making a purchase may earn us a small referral fee, at no extra cost to you. Learn more here.