It's said that "variety is the spice of life". We completely disagree. While we enjoy the idea of variety and everything it brings into our world (who doesn't like to change things up from time to time?), we believe that the actual spice of life (and thereby most important) is hot sauce. Tangy, fire-y, hot, savory, sometimes sweet, we don't go a day without using this ever so important condiment.
Instead of that classic expression, we like to change up another classic phrase and say that a day without hot sauce is like a day without sunshine. Without the addition of red chili, spicy, sometimes lip and tongue-numbing sauce, the world (including all of the food) is just bland.
We start our day off with a cup of coffee (without hot sauce because we're not crazy) and a dollop of our favorite hot sauce to our breakfast eggs (scrambled, over easy, sunny side up, we don't care), splash some on our cheese and meat-filled lunchtime sandwich, and even add a few dashes to literally anything we're eating for dinner from macaroni and cheese to veggie lo mein.
In the hierarchy of condiments, hot sauce stands high above the rest. While we have a place for ketchup, mustard, relish, and even tangy, sweet mayonnaise in our fridge, we keep hot sauce in our glove compartment just in case an emergency arises and we need to add it to some boring, tasteless food.
The dictionary definition of hot sauce refers to it as "a pungent condiment sauce made from hot peppers." We believe, while true, this is completely simplistic. Indeed, most hot sauces (the likes of Tabasco, Crystal, Texas Pete, and Tapatio) have a base of hot peppers, there are myriad sauces that include other flavors like pineapple, honey, and even truffles.
Below, you'll find twelve of our favorite hot sauces. Each is guaranteed to add a little spice, fire, and overall flavor to your favorite dishes. Whether you douse your food in fire-y habanero sauce or simply add a few dabs of a smoky chipotle pepper-based sauce, we've got you covered. Check them all out below and say goodbye to bland, flavorless food for good.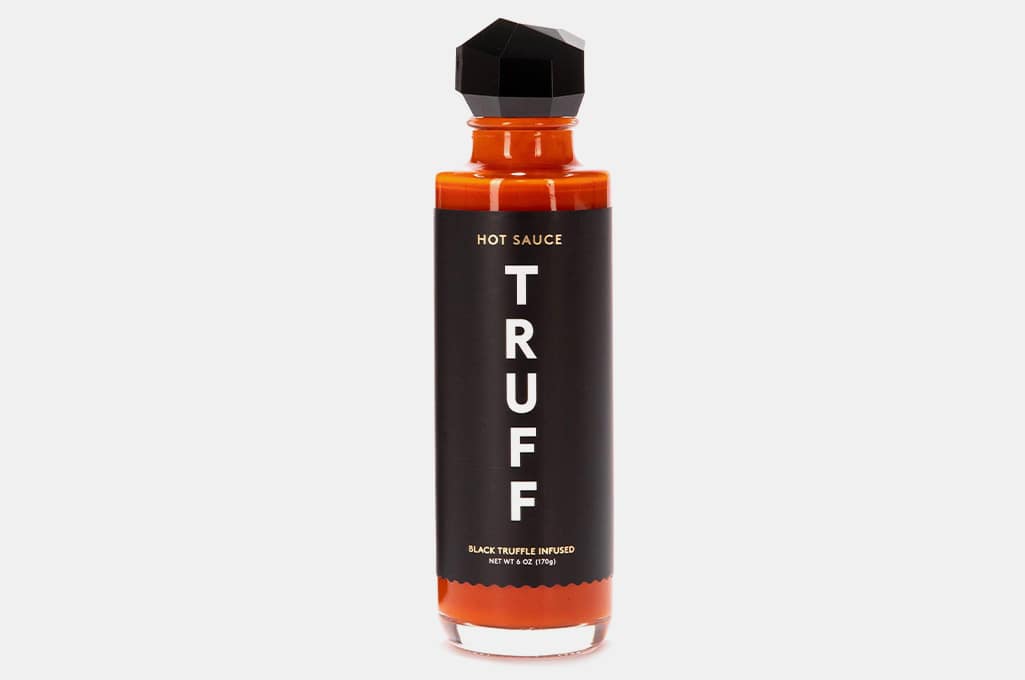 Truff Hot Sauce
The most popular truffle-centric hot sauce, Truff Hot Sauce is vegan, gluten-free, and has a nice heat of 3,000 Scoville units. This is just a little hotter than that Sriracha you always keep in your fridge. Made from ripe chili peppers, organic agave nectar, black truffles, and a blend of spices, this is truly a unique hot sauce. If you're a fan of truffle French fries or literally truffle anything, you'll love this sauce. One taste and Truff will find a place in your hot sauce rotation for years to come.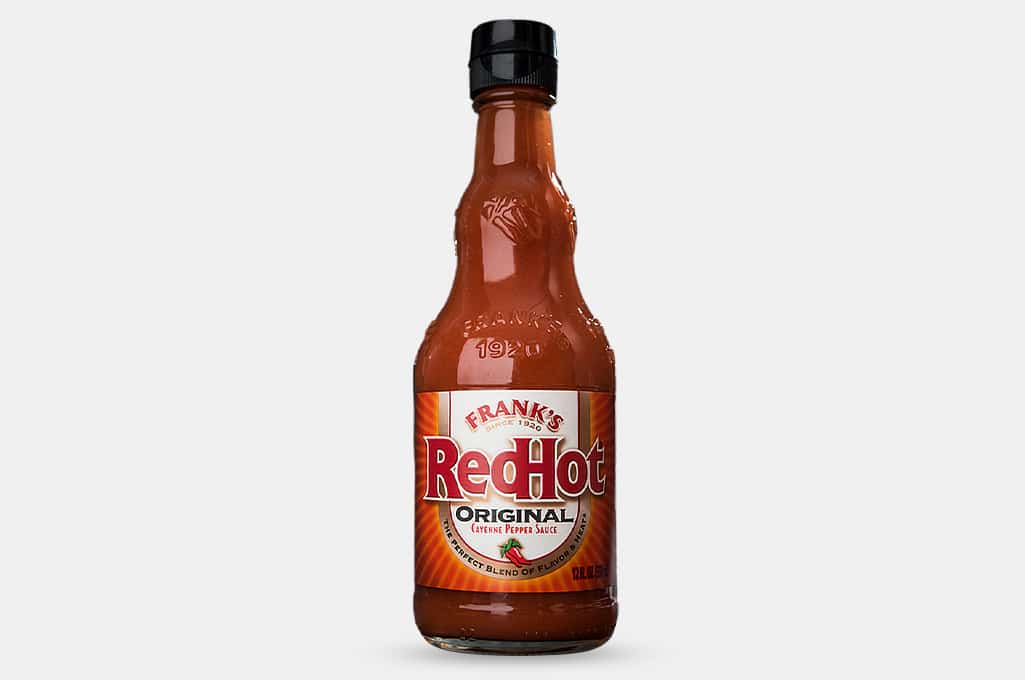 Frank's RedHot Hot Sauce
Sure, you can think the addition of Frank's RedHot means some artisanal, high-quality sauce doesn't get a spot on our list and that's just too bad. No hot sauce list is complete without this sauce. This simple sauce made from various spices, vinegar, garlic, and cayenne peppers isn't crazy hot. It's only 450 Scoville units. What it loses with heat, it makes up in the flavor department. It's been around since 1920 and it's the base sauce for most of the Buffalo wings you munch on while you watch football, curling, or anything else on TV.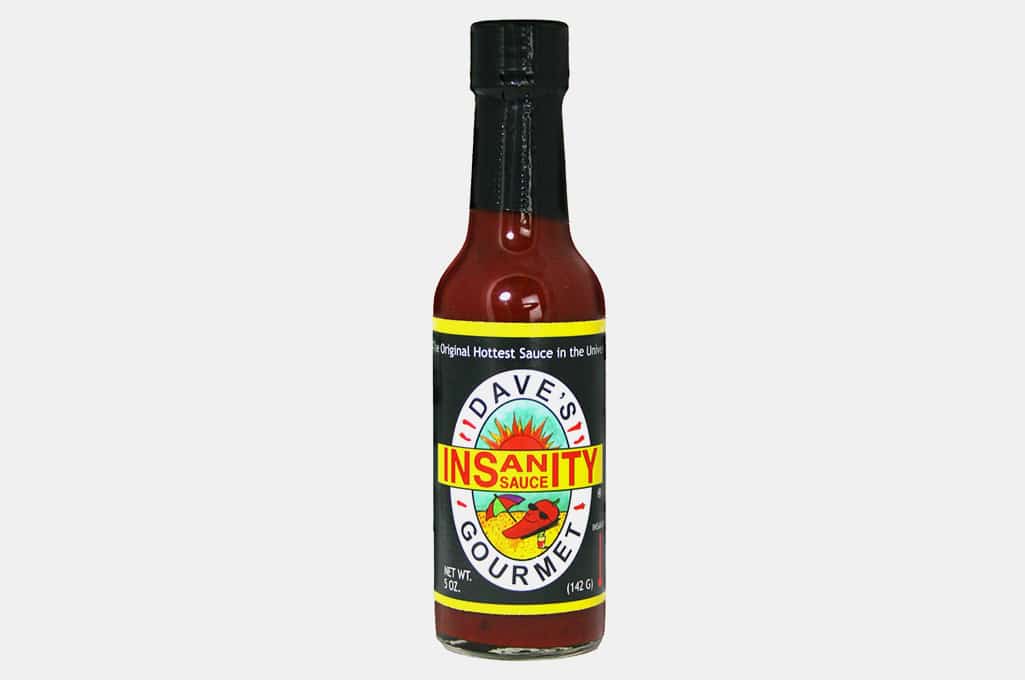 Dave's Insanity Sauce
With a name like Dave's Insanity Sauce, you have to know what you're about to get into when you pour some of this turbo-charged sauce onto your food. This blend of peppers and spices is definitely not for the faint of heart. The gluten-free, low fat, low sodium hot sauce is labeled as "insanely hot." What this actually means is that Dave Insanity Sauce clocks in at a mouth-numbing 180,000 Scoville units. To put that into perspective, Texas Pete is only 750 Scoville units. Yeah, it's pretty hot. Work your way up to this sauce and use it sparingly. Your tongue will thank you.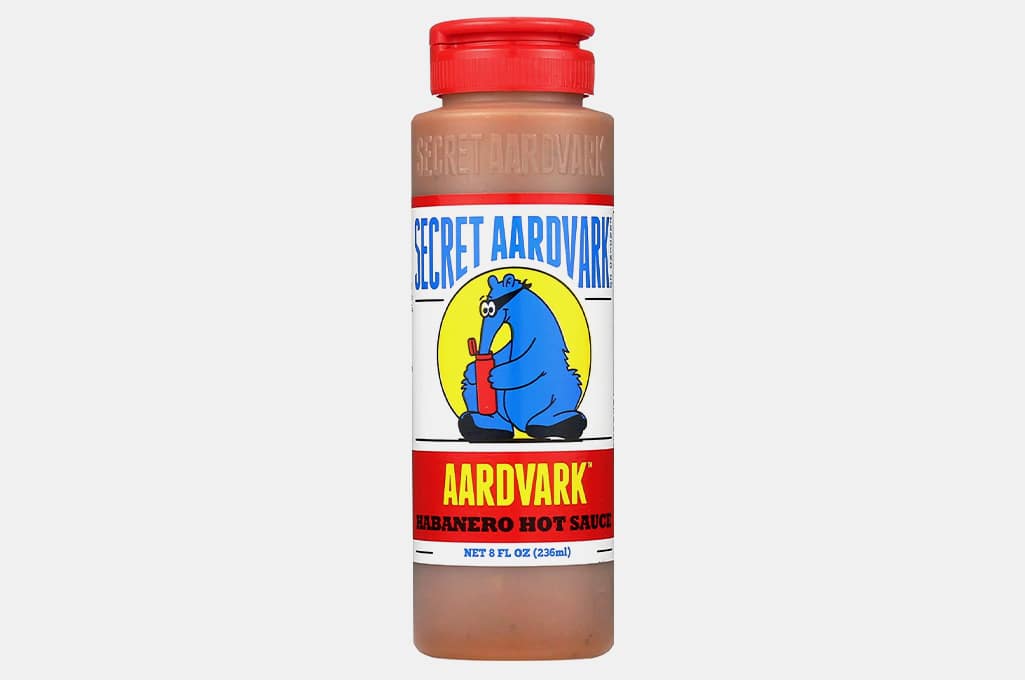 Secret Aardvark Habanero Hot Sauce
This is the kind of product that will make you completely rethink what exactly a hot sauce can be. Described as a "Caribbean/Tex-Mex hybrid," this spicy, slightly sweet, habanero and roasted tomato-based sauce is gluten-free, dairy-free, non-GMO, and completely plant-based. Buy one bottle, put it in the middle of your kitchen table and you'll find yourself adding it to eggs, macaroni salad, and pretty much everything except for your breakfast cereal (unless you're into that sort of thing).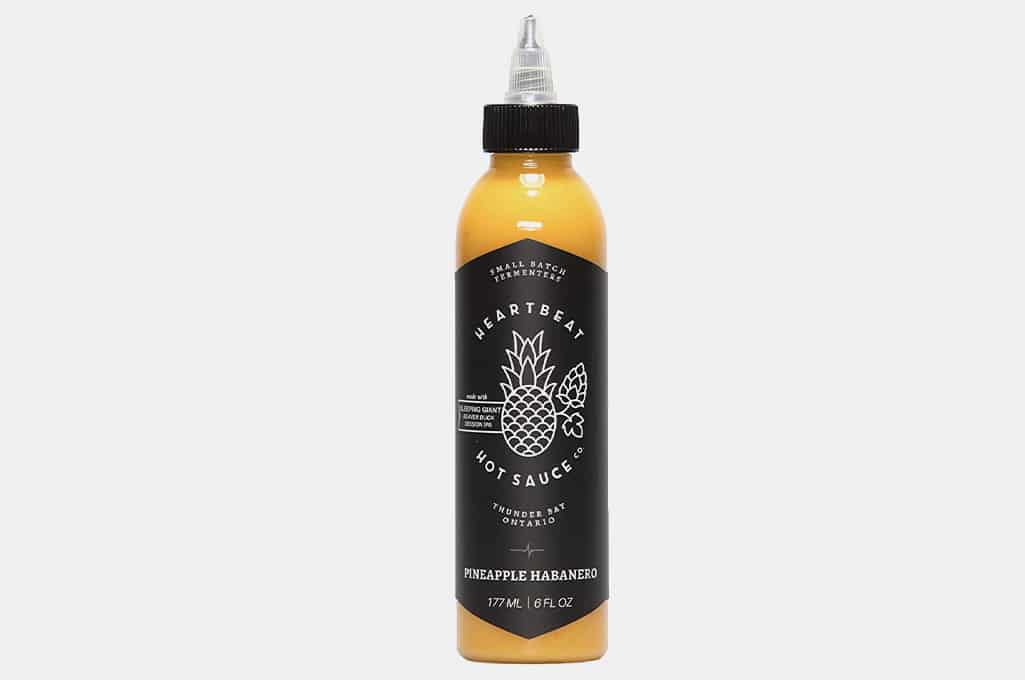 Heartbeat Pineapple Habanero Hot Sauce
This hot sauce bridges the gap between fruity and hot in the best way possible. On top of that, it's made with a truly unique hot sauce ingredient: beer. This collaboration between Heartbeat and Thunder Bay, Ontario, Canada's Sleeping Giant pairs the brewery's Beaver Duck Session IPA with pineapple, bell peppers, vinegar, habaneros, and a whole slew of other ingredients and spices. The result is a subtly sweet, flavorful, potent hot sauce you'll want to drizzle on everything and definitely pair with a beer.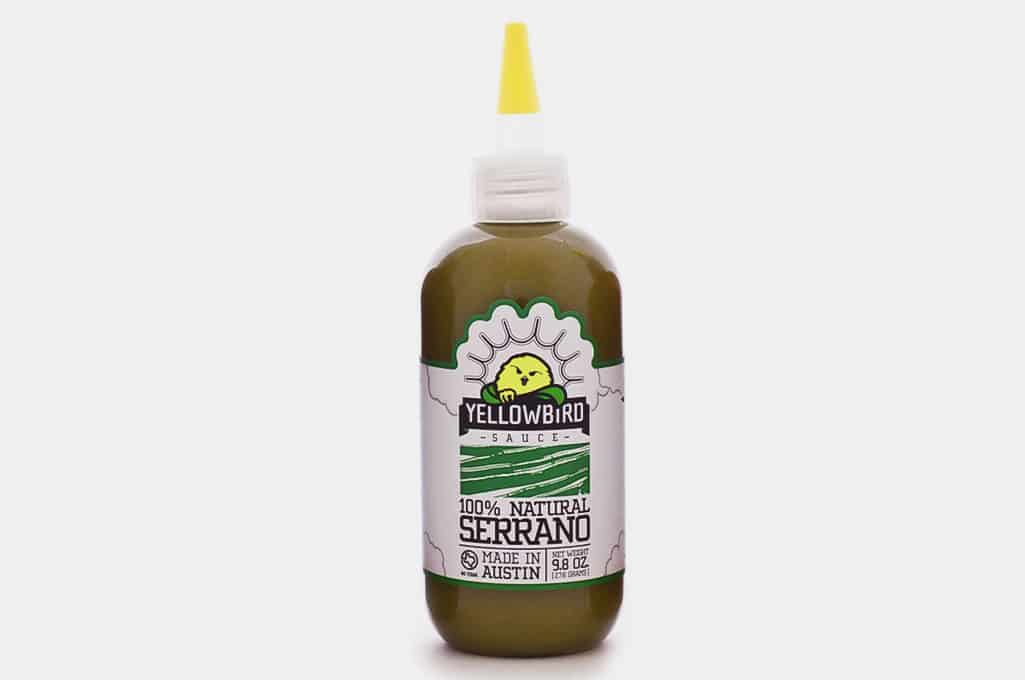 Yellowbird Serrano Hot Sauce
Yellowbird makes a wide variety of hot sauces including Jalapeño, Blue Agave Sriracha, Habanero, Ghost Pepper, and our favorite Serrano. This pickled, salsa-like flavored hot sauce has a base of Serrano peppers along with cucumber, limes, and various spices. It's vegan, gluten-free, made with non-GMO ingredients, and is perfect when slathered on salad, tacos, and pretty much every savory breakfast item.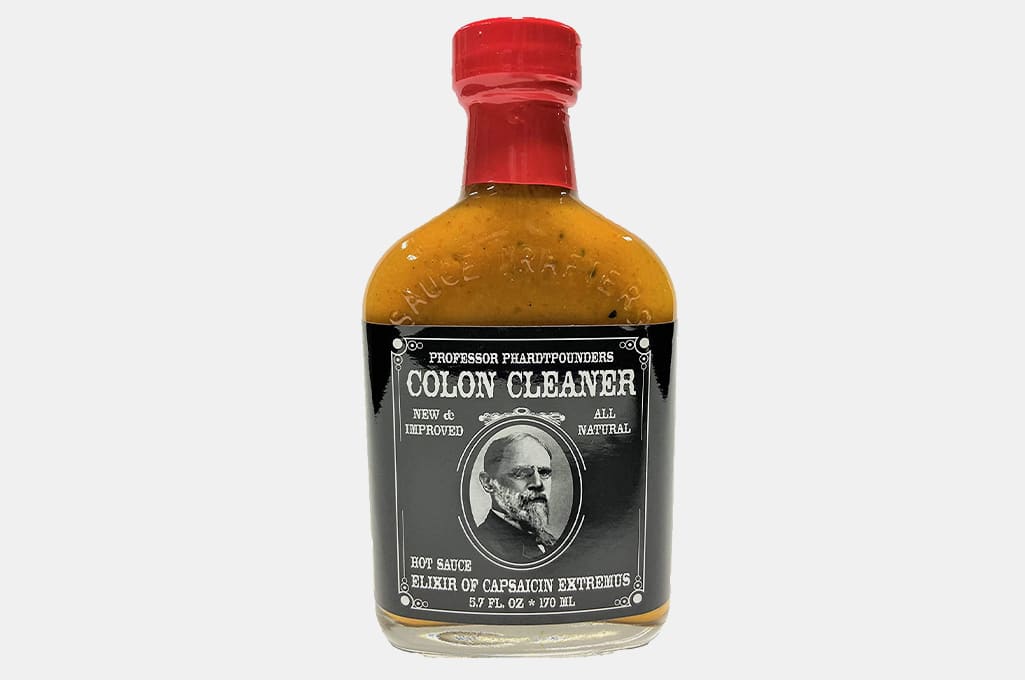 Professor Phardtpounders Colon Cleaner Hot Sauce
Don't let the silly name fool you. This hot sauce isn't messing around. This supremely hot, award-winning sauce is made with a base of Scotch Bonnet peppers (yes, you read that right) along with vinegar, mustard, and various spices and ingredients. More like an uncomfortably spicy mustard, this tropical sauce is the perfect addition to grilled meats, scrambled eggs, and anything bland and in need of being kicked up to a new level.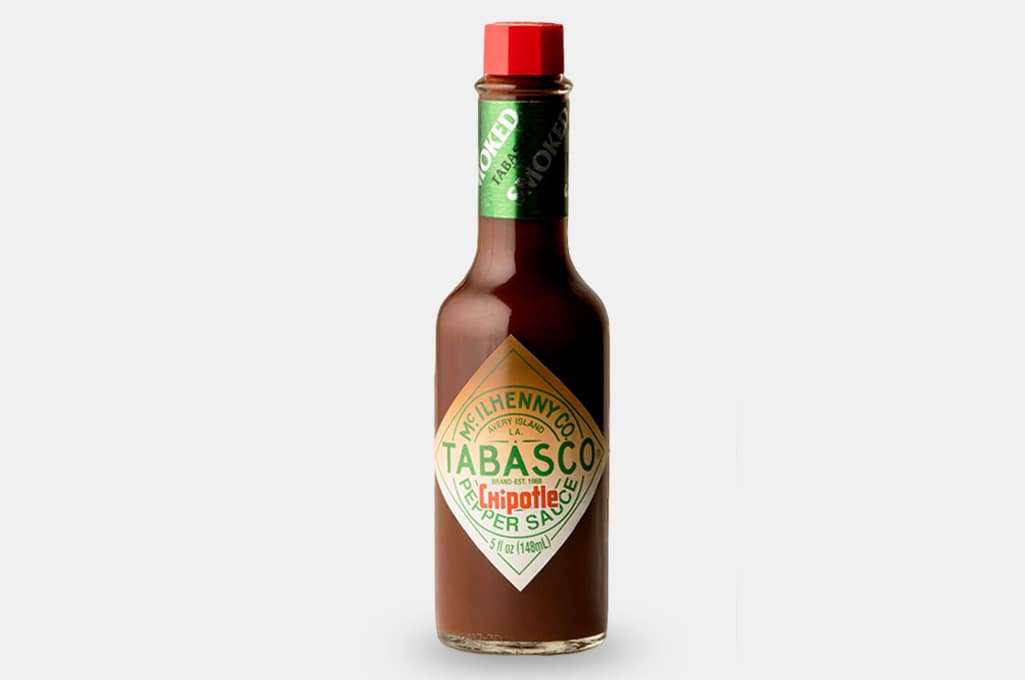 Tabasco Chipotle Pepper Sauce
While you can't go wrong with the original Tabasco, we'd be remiss if we didn't include our favorite offering from the renowned brand: Tabasco Chipotle Pepper Sauce. This smoky, sweet, indulgent sauce is made from vine-ripened red jalapeño peppers that get their flavor from being slowly roasted over a pecan wood fire. The result is a smoky, hot, complex sauce that's guaranteed to level up your pizza, wings, or nachos.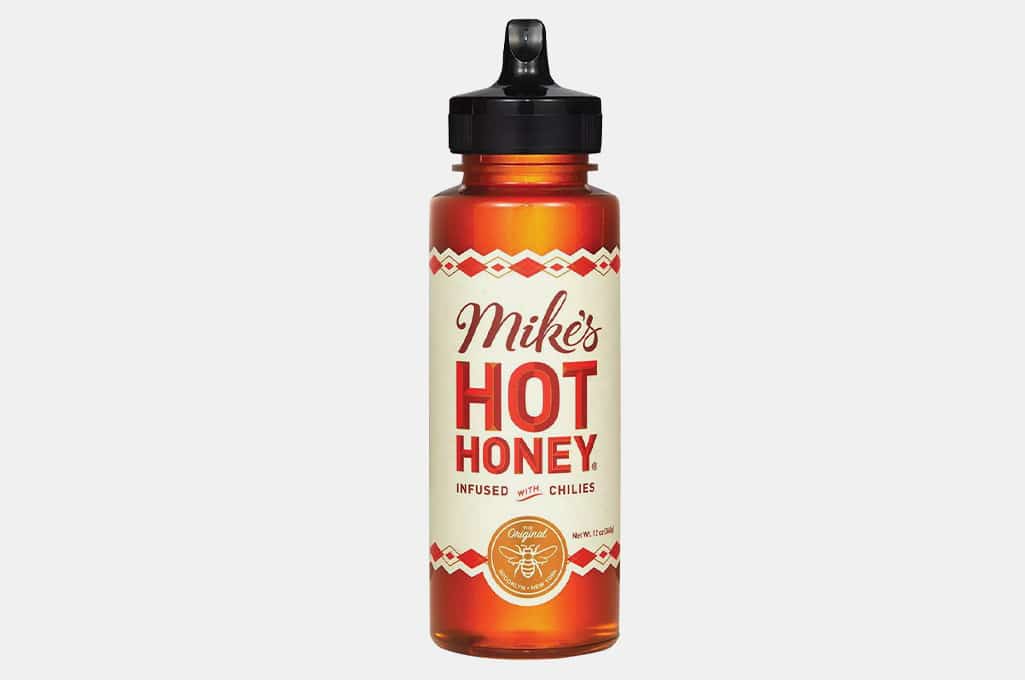 Mike's Hot Honey Sauce
In recent years Mike's Hot Honey has become the go-to pizza (and countless other foods) drizzler. Based in Brooklyn, New York, this sweet, spicy sauce is made from the simple ingredients of honey, chili peppers, and vinegar. It's gluten-free, all-natural, paleo-friendly, and the perfect sauce for waffles, chicken wings, and even slathered on ice cream for a sweet, spicy kick you won't soon forget. After one taste, you'll never want to use boring, regular honey ever again.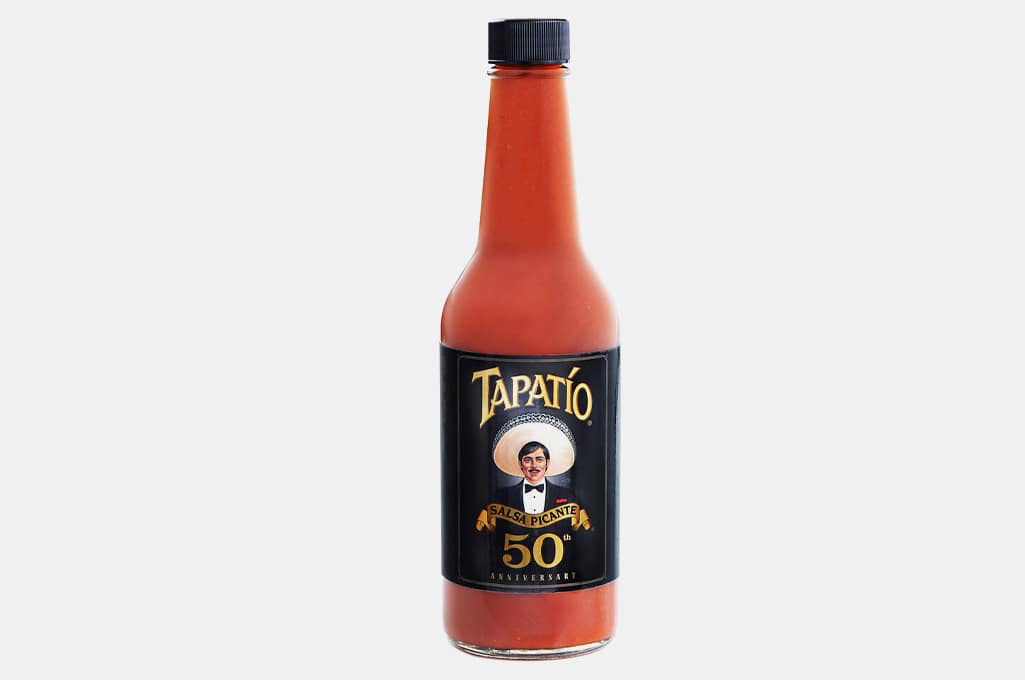 Tapatio Salsa Picante Hot Sauce
Like Frank's RedHot, no hot sauce list is complete without the addition of Tapatio. Made using red chili peppers, salt, garlic, and various spices and other ingredients, this classic hot sauce isn't overly hot, sitting at 3,000 Scoville units. But, its savory, slightly hot flavor is organic, made using non-GMO ingredients, and is well-suited to bring some heat to marinades, drizzled on your favorite foods, and as an exciting addition to a Bloody Mary or your favorite summery, light cocktail.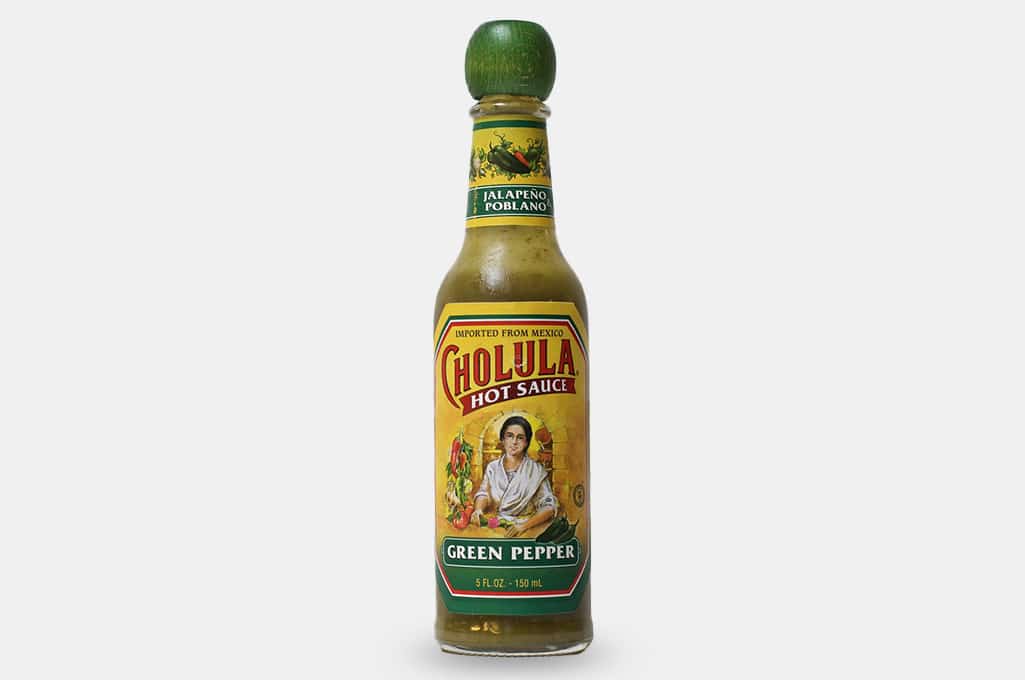 Cholula Green Pepper Hot Sauce
Cholula is another big-name hot sauce brand. Like Tabasco, you'll be completely happy if you crack open a bottle of its original flavor. But we prefer the heat and flavor of its Green Pepper Hot Sauce. Made with various ingredients including jalapeño and poblano peppers, this hot sauce reliesNowre on flavor than heat (it's only 1,000 Scoville units). This full-flavored, robust sauce is the perfect complement to nachos, grilled meats, and cheesy, salty pizza.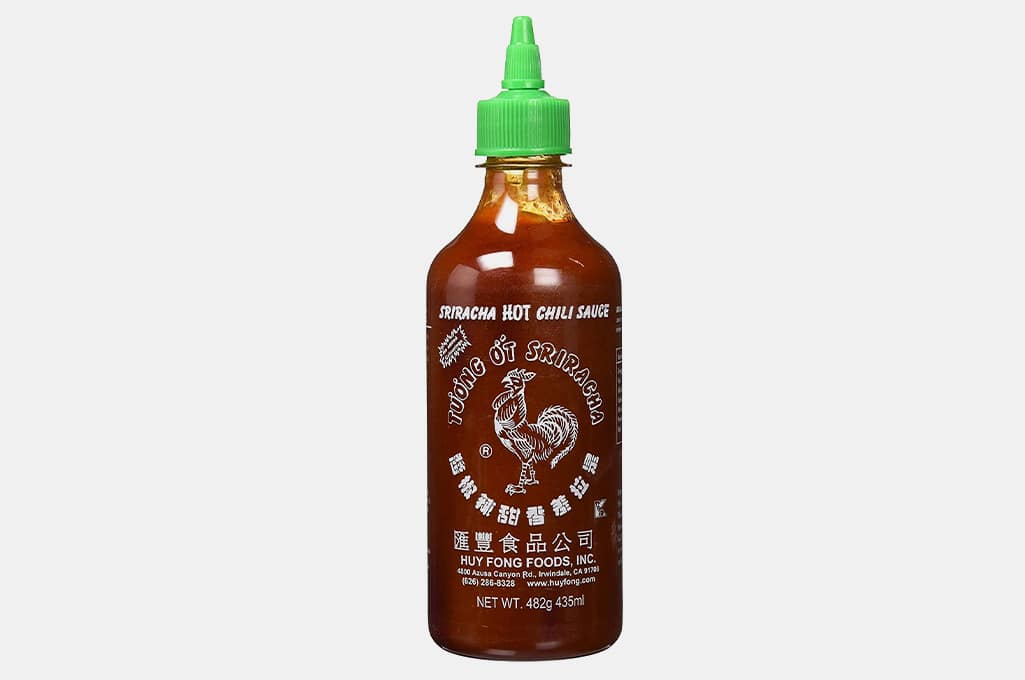 Huy Fong Sriracha Chili Hot Sauce
Arguably the most popular hot sauce of the last decade (and beyond), the original Sriracha has been duplicated (since the owner never got the recipe trademarked) but the flavor profile has never been accurately replicated. More flavorful than spicy, Huy Fong Sriracha is made with a paste of sun-ripened red chilies and various other ingredients and spices. It's the best way to add a little sweet heat to fried rice, lo mein, eggs, pizza, and literally anything that you want to add it to. You could slather Huy Fong Sriracha Chili Hot Sauce on an old sandal or shoe and we'd probably at least take a bite.
Disclosure: Clicking on these links and making a purchase may earn us a small referral fee, at no extra cost to you. Learn more here.
freestar.config.enabled_slots.push({ placementName: "gearmoose_leaderboard_btf", slotId: "gearmoose_leaderboard_btf" });