The 12 Best Men's Gym Bags for 2022
Pictured Above: Aer Duffel Pack 3
Are you thinking about getting back in the gym? I know I am. 2021 was a long year. And the allure of pumping some iron and forgetting the rest of the world for those few moments of effort and intensity? That's something to really look forward to. So put your best foot forward and bring all your gear with you, with one of the best men's gym bags we've curated for you here.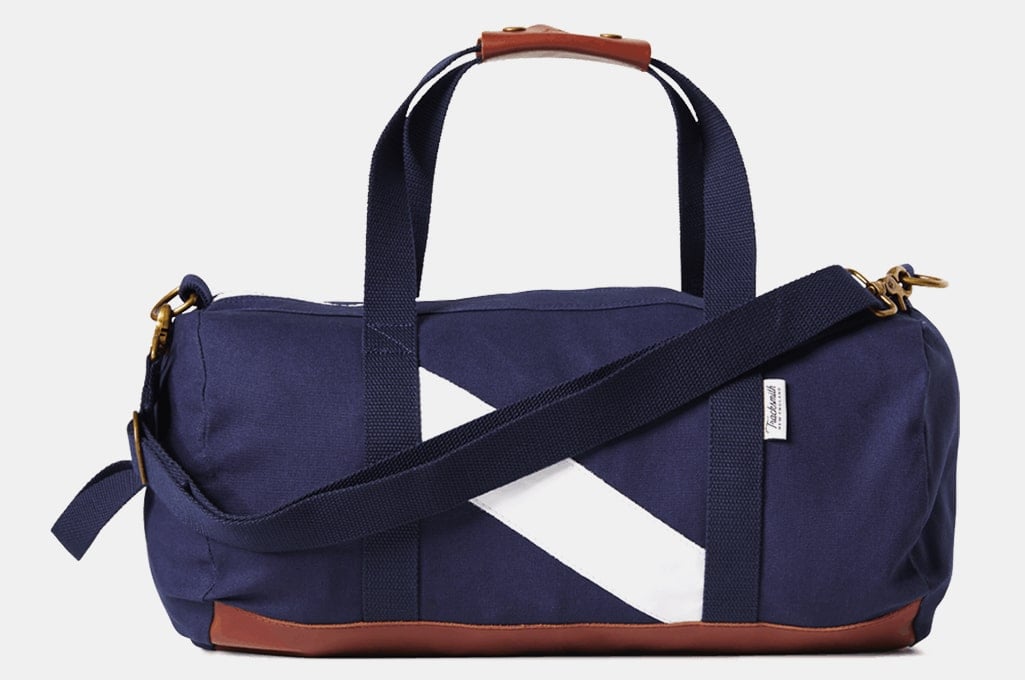 Tracksmith Club Duffel
Tracksmith's Club Duffel is definitely the golden mean of gym bags. It's not too big, and not too small. It's not too expensive, and it's not too cheap. It's made of just the right materials—canvas and leather for both durability and style. And it's fully capable of holding just what you need: Shoes, deodorant and soap, a day's worth of workout gear, and your keys and phone (in a zippered pocket).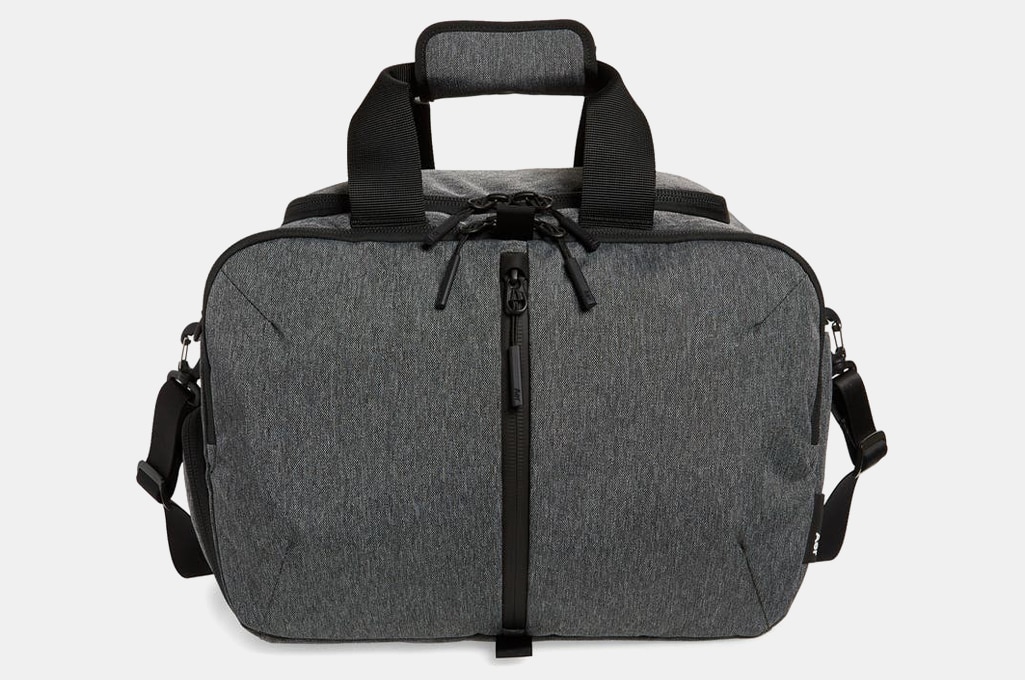 AER Gym Duffel 3
Gym clothes: If you're doing it right, they're probably gonna get pretty wet. But sometimes, your gear will get wet if you're doing it wrong, too—say, if you take an unexpected walk in the rain on your way to your workout. AER's Gym Duffel 3 will kick this problem before it crops up, with a strongly water-resistant exterior and plenty of storage space. There's lots of ventilated pockets too, so your sweaty shirts and shorts won't stink up the place.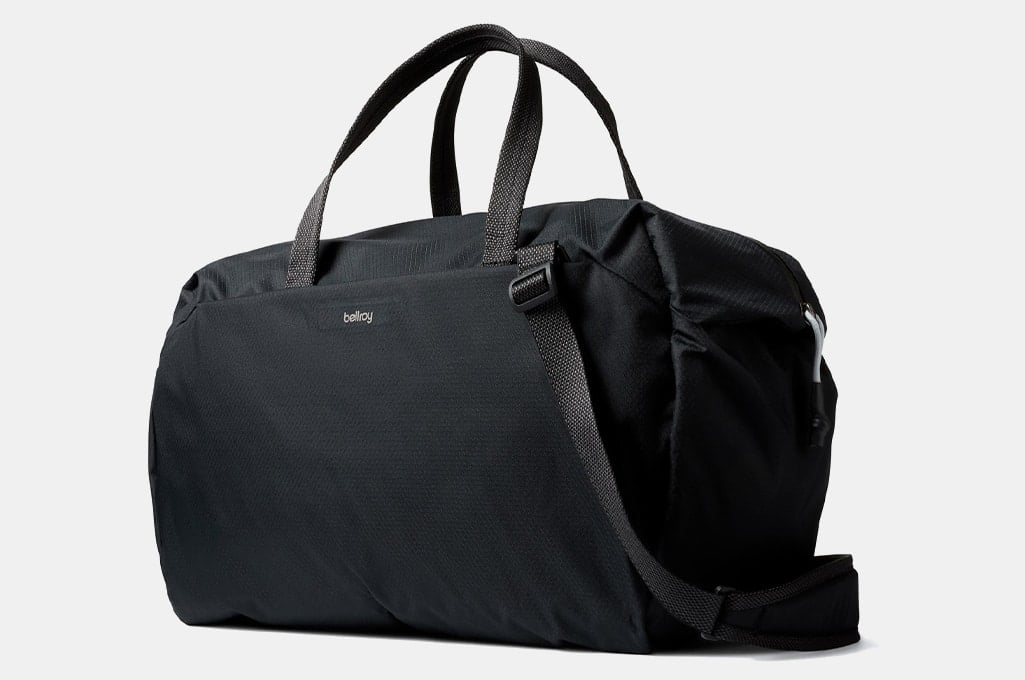 Bellroy Lite Duffel Bag
There are plenty of durable duffel bags for your gym gear out there. But how many of them are made entirely of recycled plastic bottles? Bellroy's Lite Duffel is as tough as it is environmentally friendly, with a recycled ripstop construction and a half dozen pockets to organize your essentials. A reinforced edge gives it enough structure to stay firmly open when unzipped. And just for good measure, it's backed by Bellroy's standard three year warranty on all their gear.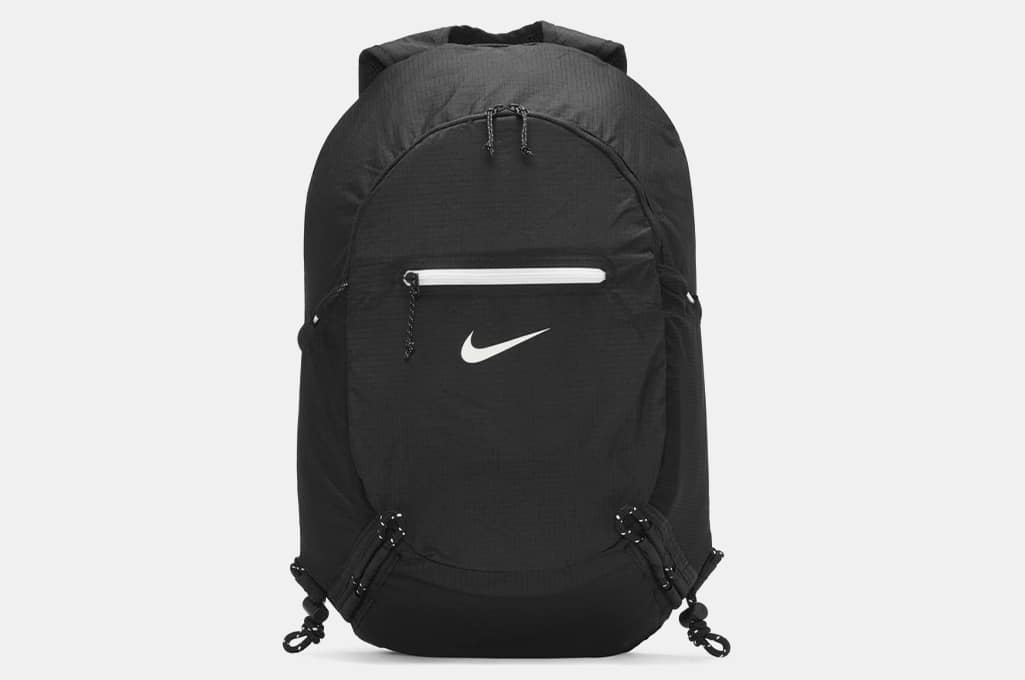 Nike Stash Backpack
Are your days packed with enough activities that a trip to the gym is just a "maybe"? Nike's Stash Backpack would be a good choice for you, then. It's versatile enough to use for all your workout gear or hauling a load of groceries after a long day at the office, and it packs down tiny when not in use. Think of it like one of those thin sling bags, if they were actually nice and comfortable to carry.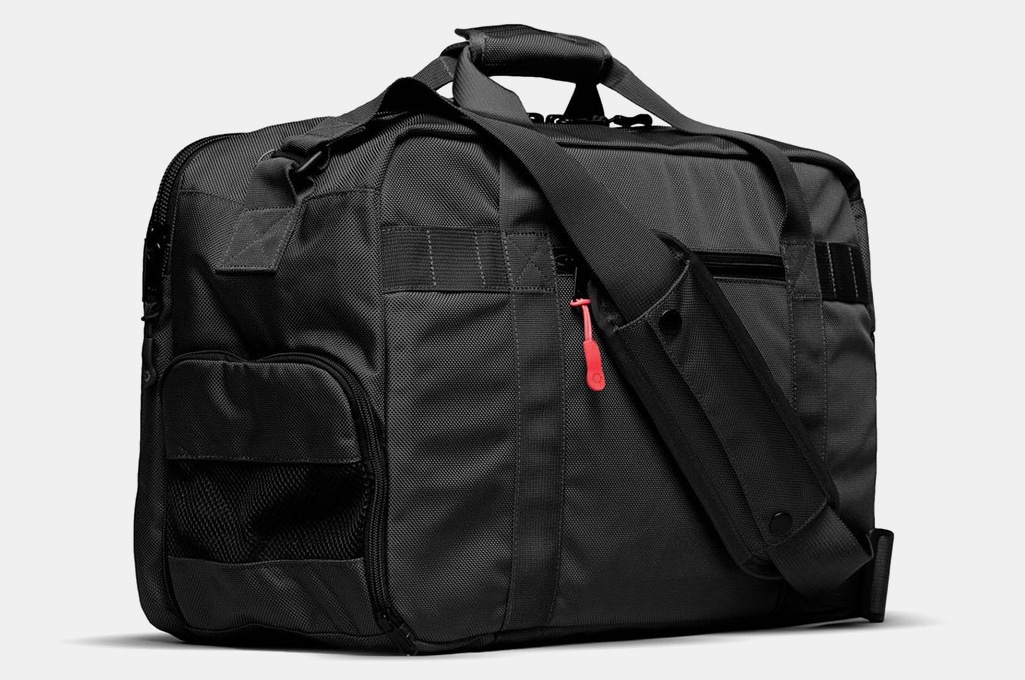 DSPTCH Gym/Work Bag
Ballistic nylon is trusted by groups as particular as the U.S. Special Forces—so it's definitely more than enough for even the most discerning everyday dude. DSPTCH's cleverly designed Gym/Work Bag is made almost entirely of this ultra-durable material, with a handy shoe pocket alongside separate laptop and tablet compartments. It'll keep all your gear separated, from the office to the gym and back again.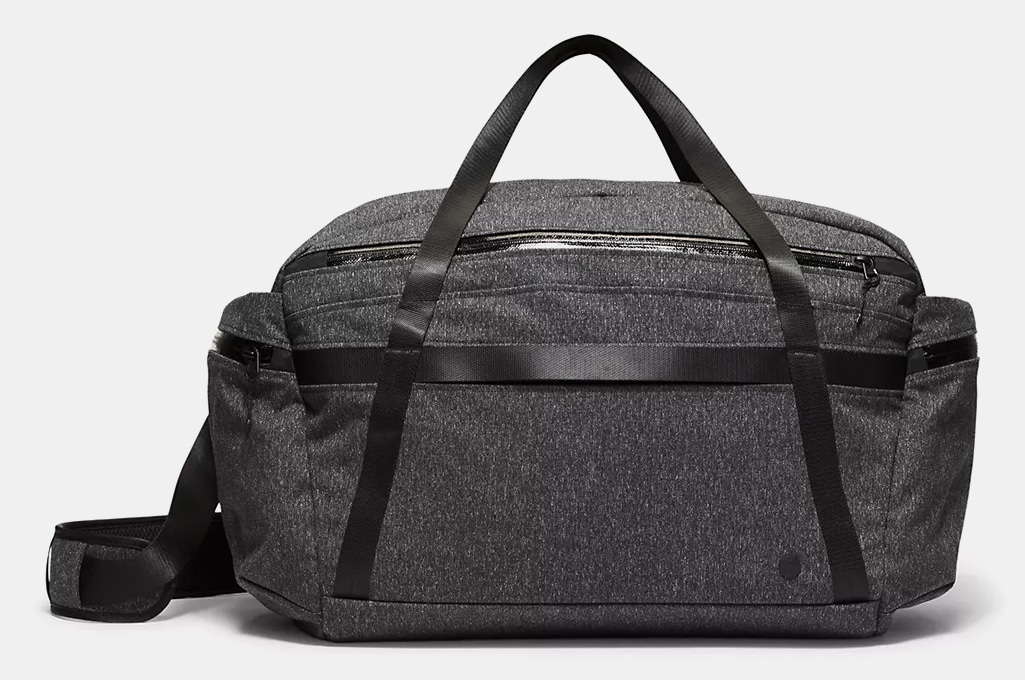 Lululemon Core Duffle Bag 2.0
Lululemon has the whole "functional and fashionable" thing down pat, and their Core Duffle Bag 2.0 follows suit with this unique aesthetic. It's big—38 liters, to be precise—and loaded with quick-access exterior pockets and a secure and spacious interior. That's in addition to a water repellent fabric and sleek, handsome lines that look just as good at the gym as they do at the office.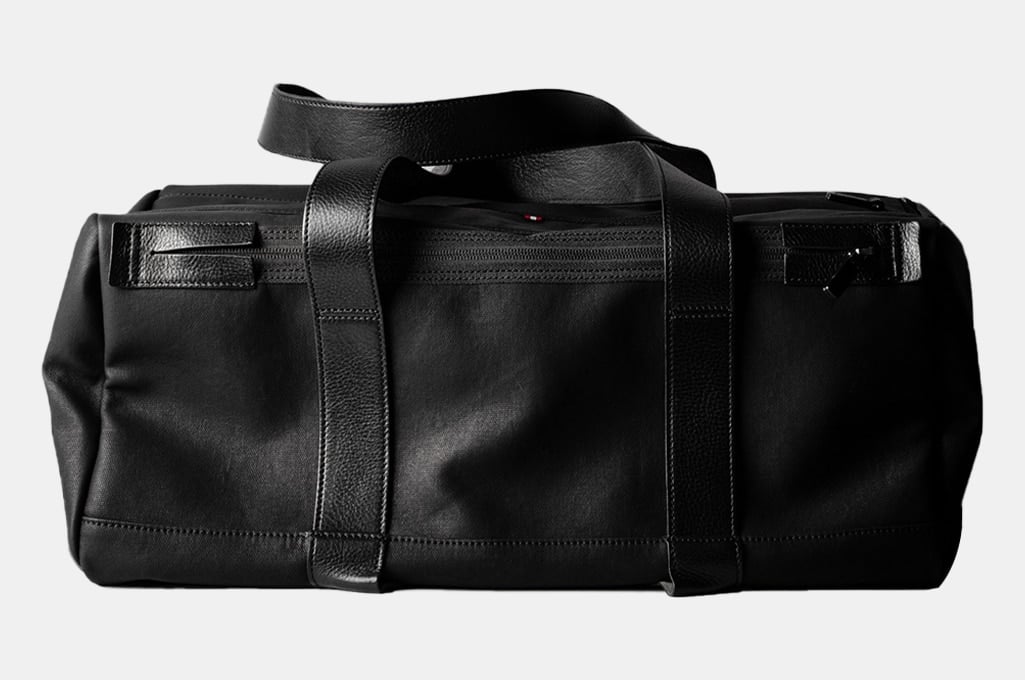 Hard Graft Game Gym Bag
There's no doubt that Hard Graft's Game Gym Bag is one of the most distinctive duffels on this list. Black coated canvas gives it a leather-like appearance with the flexibility and durability of canvas, and Italian leather accents make it a real showpiece. The interior is lined with a dark grey wool that's both beautiful and functional; the fibers are naturally odor resistant and antibacterial. It's a gym bag for the discerning gentleman.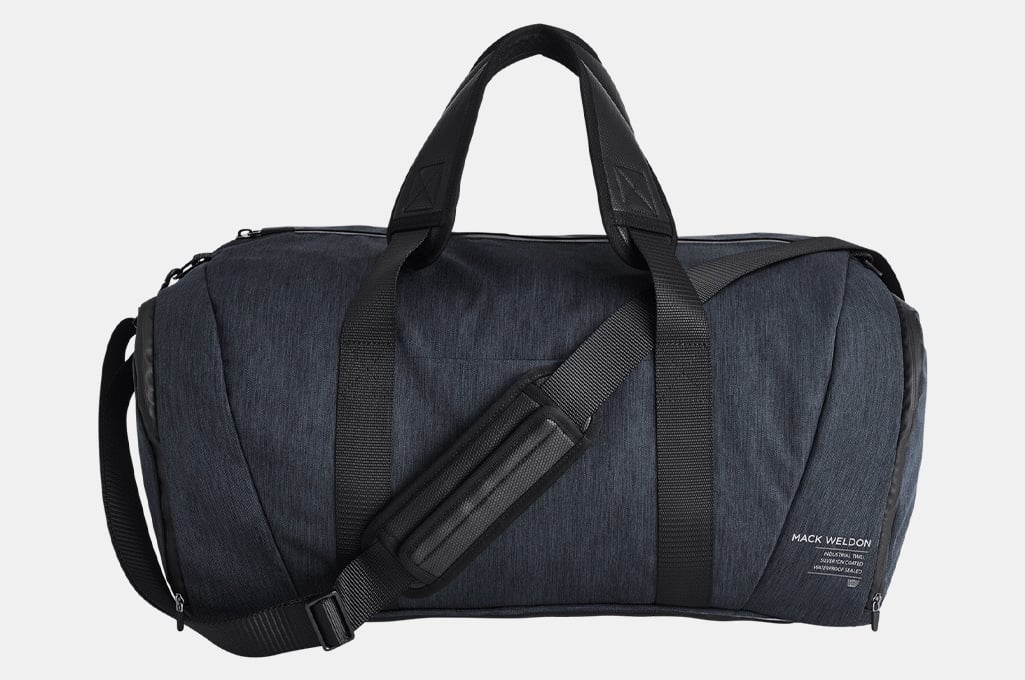 Mack Weldon Ion Weekender Bag
One of my favorite recent innovations in material technology is silver ion treatment. By adding tiny bits of silver to natural or synthetic fibers, designers can create a permanent anti-odor treatment that holds up even after repeated washing. Mack Weldon's Ion Weekender Bag is fully equipped with this tech and eight pockets of varying sizes, making it an all-in-one solution to carrying your sweaty gym gear and everything else in one place—and keep it all from smelling bad, too.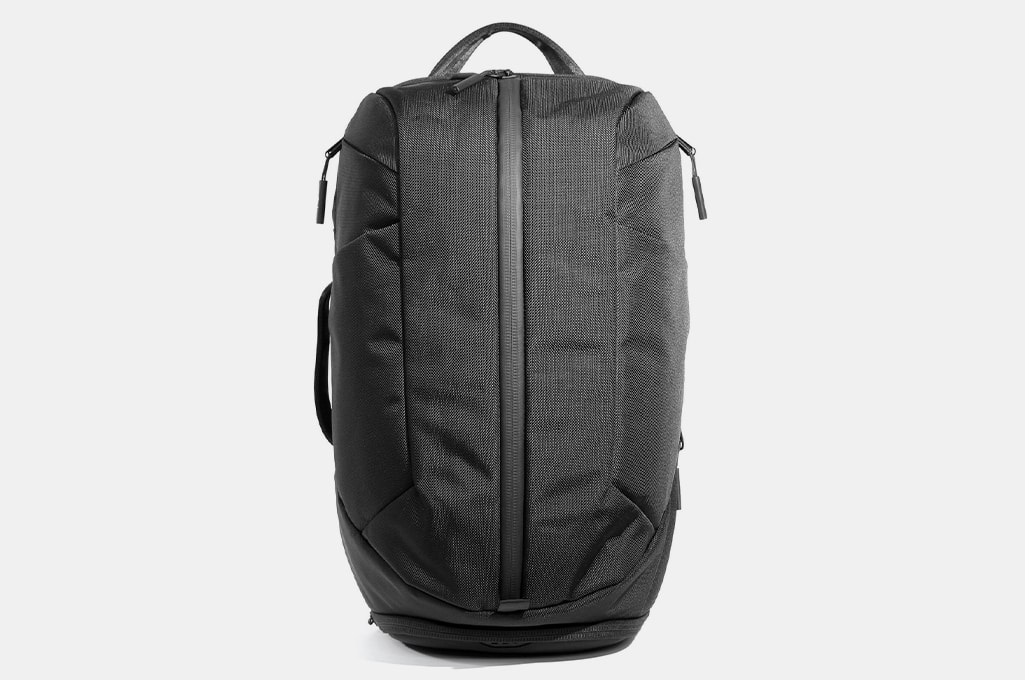 Aer Duffel Pack 3
What's 50 percent duffel bag, 50 percent backpack, and 100 percent awesome? It's Aer's Duffel Pack 3, with a vertical zipper opening for easy loading and comfortable padded mesh straps and back paneling. That's all in addition to a dedicated laptop compartment, as well as a ventilated shoe pocket. In short, it's one pack that can really do it all, letting you focus on keeping your day moving along smoothly.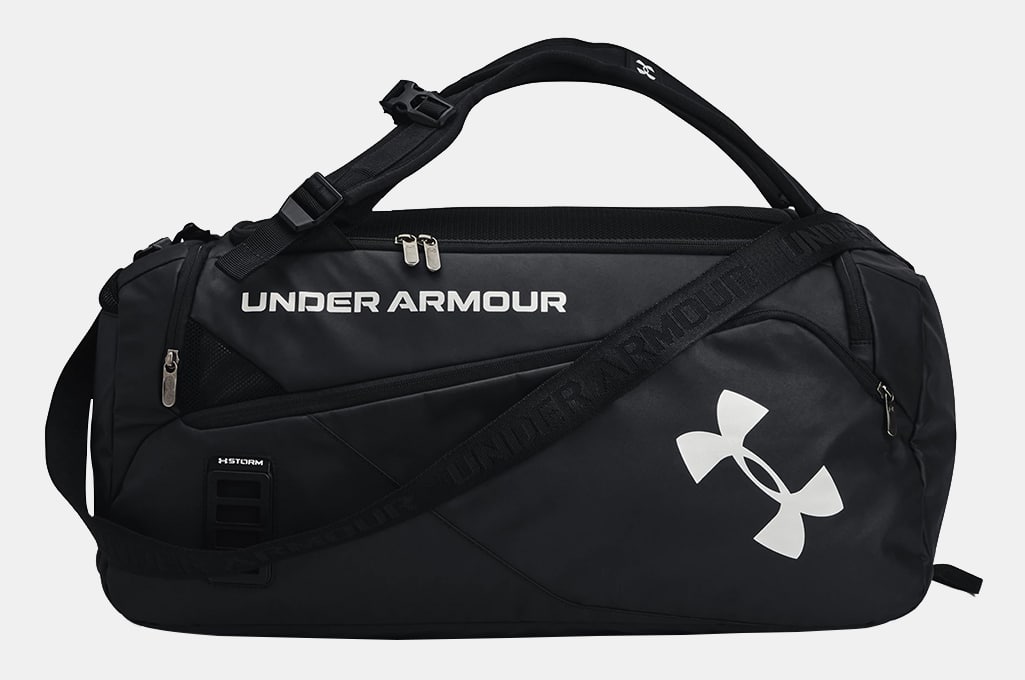 Under Armour Contain Duo Backpack Duffle
Under Armour is fairly well the name in sports apparel, so it makes sense that they'd make an awesome gym bag too. And like the Aer pack featured above, Under Armour's Contain Duo Backpack Duffle does an amazing double act as both a comfortable backpack and an easy to load, functional duffel bag. Heavy duty water resistant coating makes it pretty great for all-weather activities indoors or out.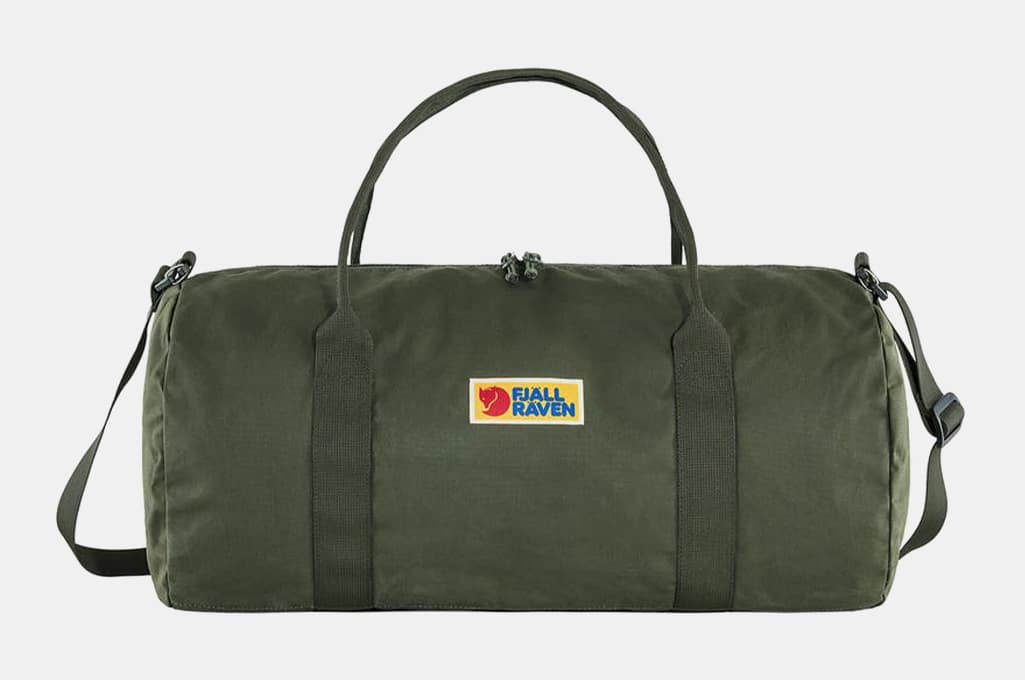 Fjällräven Vardag Duffle Bag
Carrying all the minimalist style of their tiny backpacks into a much larger and well-equipped duffel, Fjällräven's Vardag Duffle Bag is a refreshingly direct and simple take on the classic gym bag. It's made of heavy-duty canvas, and minimally equipped outside of a big 30 liter inside pocket. Because of its design and construction, though, this bag keeps its shape well even while fully loaded.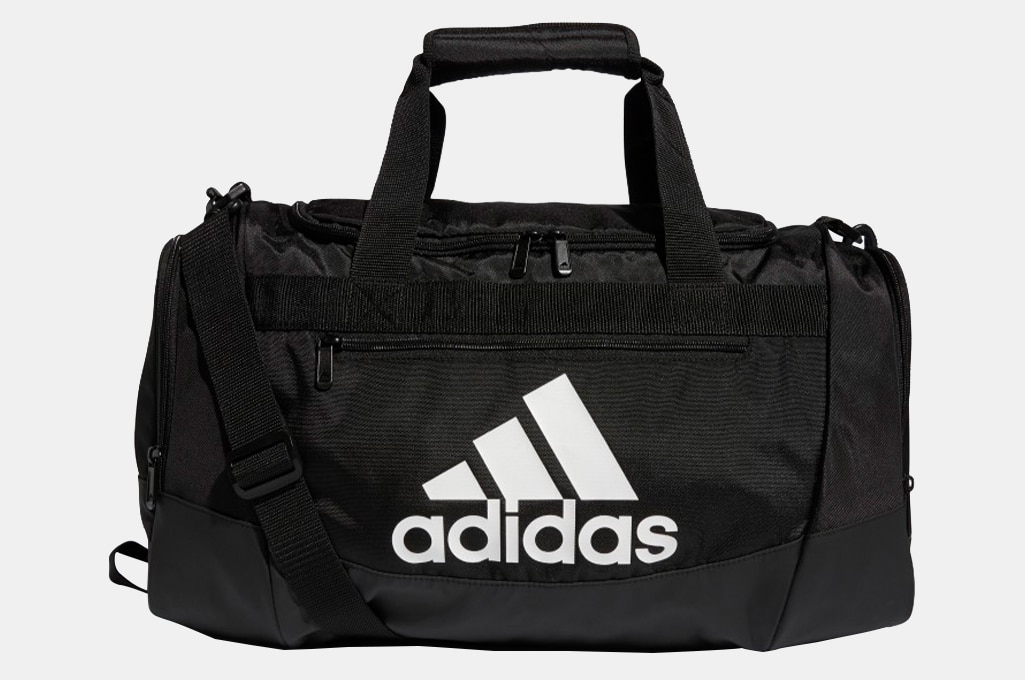 Adidas Defender Gym Bag
Small, affordable, and surprisingly well-made: That's the best way to describe Adidas's Defender Gym Bag. A durable polyester construction with a water-resistant base makes it great for indoor and outdoor activities, and get this: It's $35 and comes with a lifetime warranty. That's a real steal at such a low price.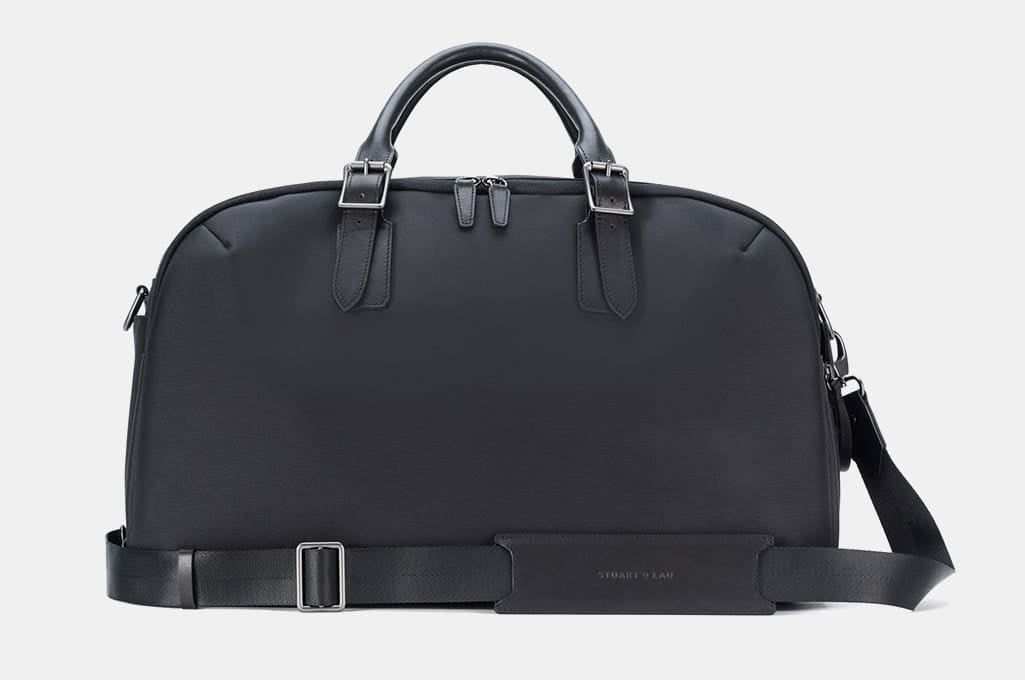 Stuart and Lau Regimen Gym Bag
Part fashion, part function, and all cool, Stuart and Lau's Regimen Gym Bag gives you everything you need to go from the office to the gym to the grocery store and back home. It's rather large at 35 liters of interior space, with dozens of pockets and dedicated spaces for both laptops and gym shoes. That's all in addition to a washable laundry bag and a rubber base, guaranteeing that your fancy gear doesn't get mixed up with any wet and sweaty stuff.
Disclosure: Clicking on these links and making a purchase may earn us a small referral fee, at no extra cost to you. Learn more here.
freestar.config.enabled_slots.push({ placementName: "gearmoose_leaderboard_btf", slotId: "gearmoose_leaderboard_btf" });