The 12 Best Noise Cancelling Headphones Money Can Buy
Working from home is a real treat, without the commute and five supervisors breathing down your neck…until the kids are screaming, the dog is barking, the gardeners are mowing, and suddenly you long for the relative peace of the corporate office. When you board an airplane, armed with your comfy pillow and ready to hit snooze for a few hours, the last thing you want to do is listen to the person seated next to you relating his entire life story.
Luckily, the magic of noise cancelling headphones can save the day. These technological masterpieces help you to hear the enchanting nuance of Chris Cornell's voice, the rollicking strains of Holst's "Jupiter", or every expressive word uttered by Wil Wheaton narrating the audiobook version of Ernest Cline's Ready Player One. They also use microphones to pick up ambient noise in your environment and cancel it out with phase-inverted sound before it reaches your ears and disrupts your peace and quiet, so to speak. Here are the 12 best noise cancelling headphones for those times when you want to be an island.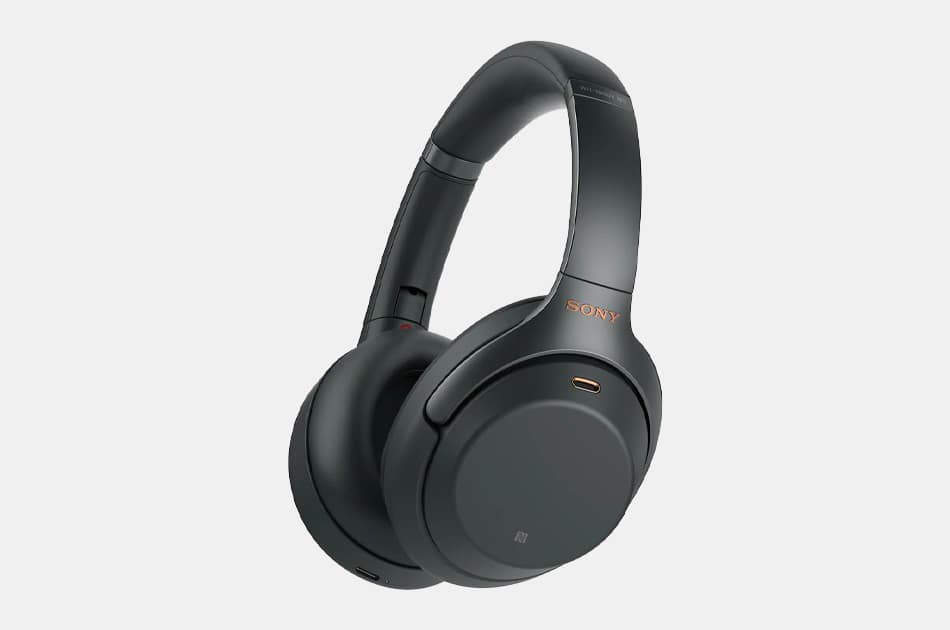 Sony WH-1000XM3
Sony promises "Only Music. Nothing Else." How do they do it? With improvements to their industry-leading Adaptive Sound Control, such as noise cancelling power that delivers next-level silence (thanks to the HD Noise-Cancelling Processor QN1), smart listening that adjusts to your situation, and a Quick Attention feature that means you can have a conversation by simply placing your hand over the headphone housing to reduce volume and let outside noise in. Enjoy hi-res audio with a built-in amp and LCP diaphragms for full sound range, the comfort of pressure-relieving earpads, and the convenience of control via smartphone app and voice assistance (Siri, Alexa, and Google Assistant).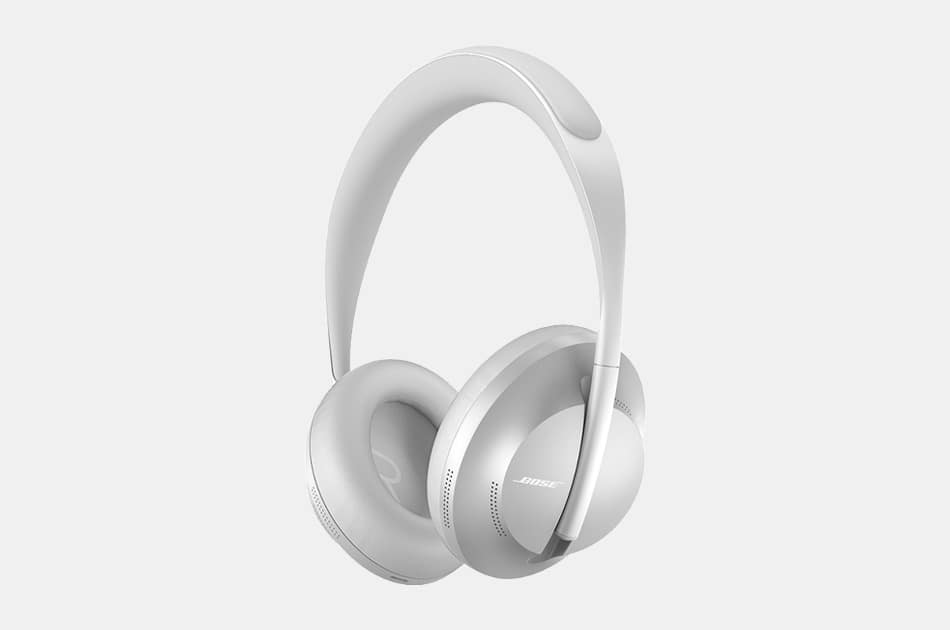 Bose Noise Cancelling Headphones 700
Renowned for their speakers, it's no surprise that Bose also produces superior noise cancelling headphones. These beauts are not only visually arresting in black, luxe silver, or soapstone color, paired with funky curves, but they offer the literal soundtrack to your life with Bose AR (augmented reality), a feature that means Bose-enhanced apps can use your location data and head orientation to offer audio content tailored to whatever you're doing. With 11 levels of noise cancellation to minimize distractions, an adaptive mic system, intuitive touch controls, voice assistant, and more, you may end up loving your headphones more than your speakers.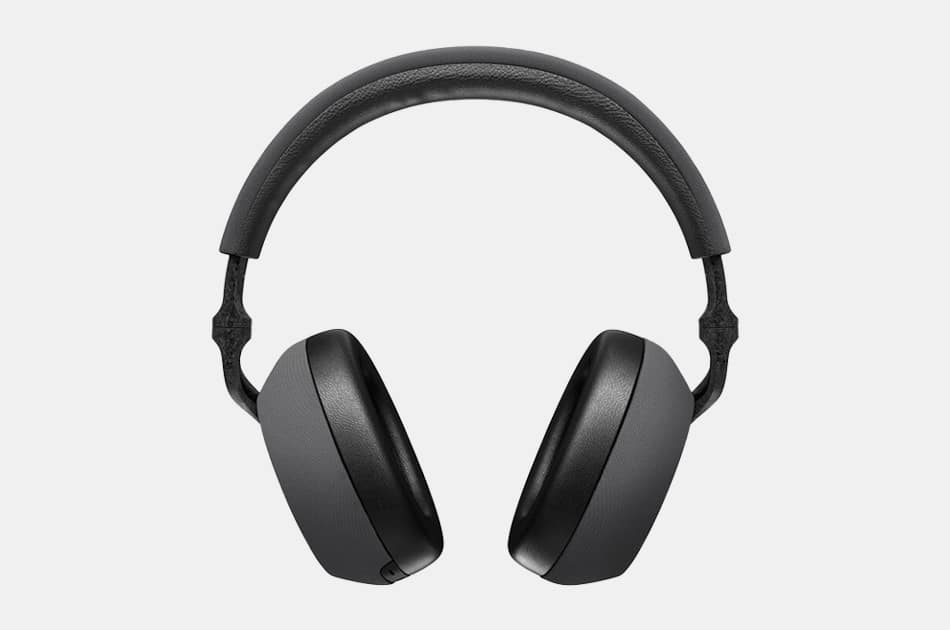 Bowers & Wilkins PX7 Adaptive Noise Cancelling Wireless Headphones
If you're looking for the same sound quality of the Bowers & Wilkins 800 Series Diamond loudspeakers found in the famous Abbey Road Studios, you can wear it like a hat, thanks to tuning by the very same engineers, paired with the largest drivers (46.3mm) in this company's headphone collection. Adaptive noise cancelling automatically adjusts to your environment, music stops when you lift your ear cup (and restarts when you put it back), and you can get 30 hours of non-stop use (plus 5 more, with just 15 minutes of charging).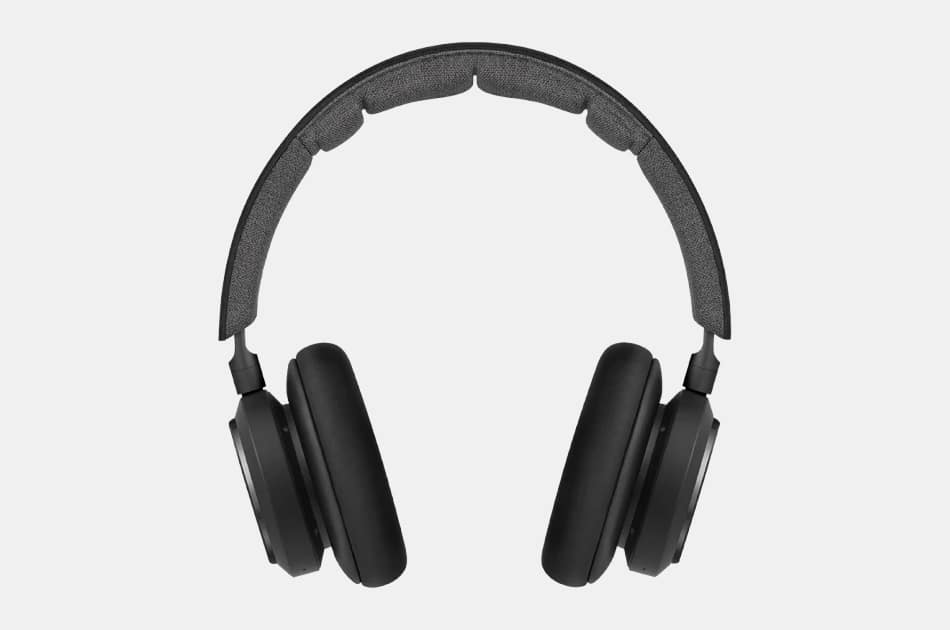 Beoplay H9 3rd Gen ANC Headphones
Another giant in the world of sound, Bang & Olufsen serve up their signature sound directly to your ears with elegant, comfortable, active noise cancellation (ANC) headphones that deliver expertly tuned acoustics and a richly layered listening experience. Hear your surroundings at your discretion with Transparency Mode. Use the intuitive touch interface for play, voice assistant (with built-in Google Assistant), and more. Enjoy 25 hours of play with nary a buzzing bee or screaming child to interrupt your bubble of bliss.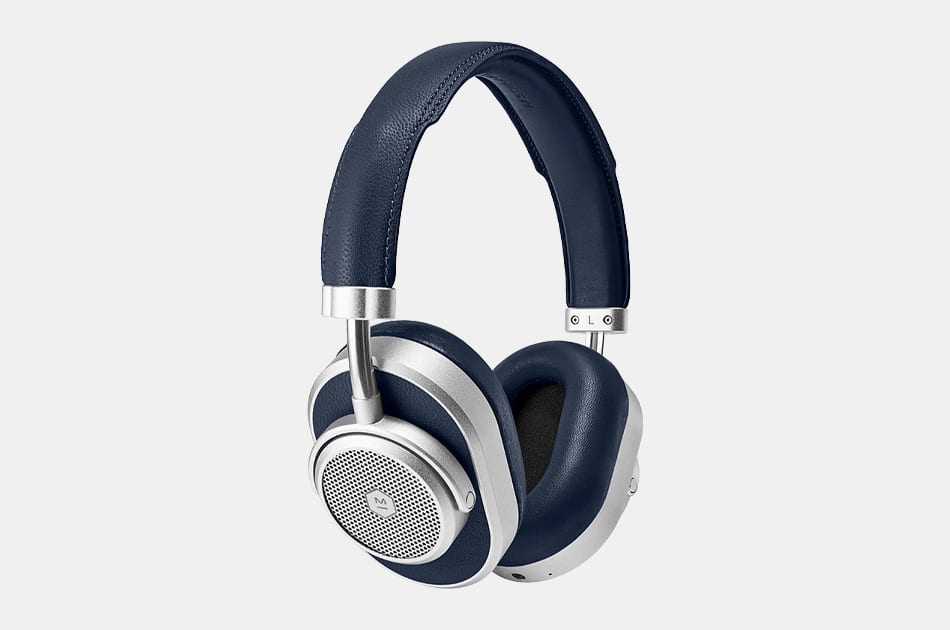 Master & Dynamic MW65 Active Noise-Cancelling Wireless Headphones
While over-the-ear headphones come in a relatively standard configuration, it's hard to imagine a more attractive set than these cushy, ovoid beauties in silver metal with navy, gray, or brown leather, or gunmetal or black metal with black leather. The classic look, however, belies a cavalcade of modern tech, from 40mm beryllium drivers, to two ANC modes for powerful sound quality, to dual microphones for exceptionally clear phone calls. Charges up to 12 hours in 15 minutes, with batteries that can last up to 24 hours.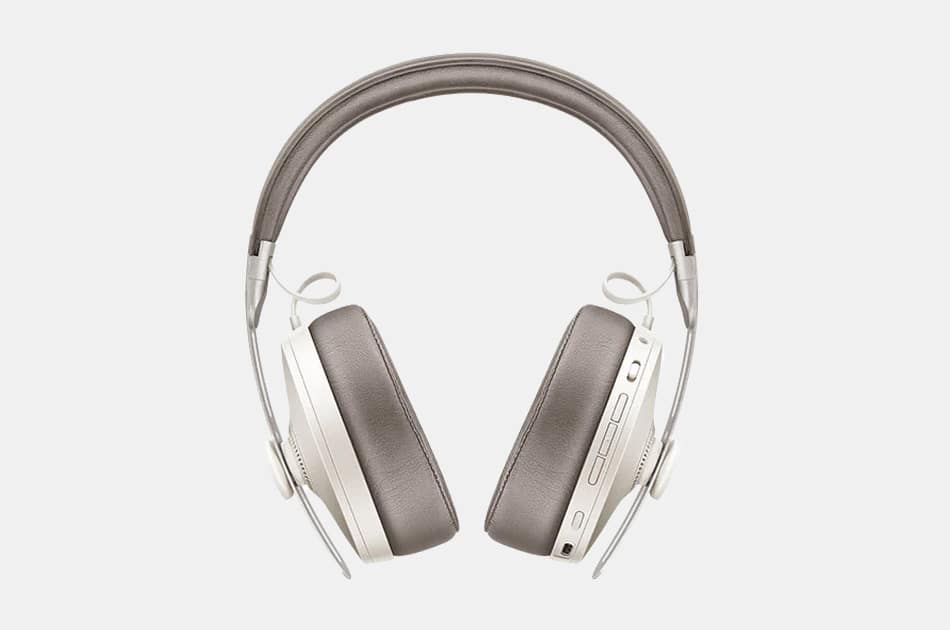 Sennheiser Momentum 3 Wireless Headphones
There's something both artistic and industrial in the aesthetic of these headphones, with their rounded edges juxtaposed against bold, matte steel arms and bolts to adjust fit. Even better are features like intuitive controls (auto On/Off and Smart Pause), three ANC modes and Transparent Hearing, voice assistant, and of course, the Sennheiser Smart Control app to adjust noise cancellation and EQ. Tile integration means you'll never lose your headphones again.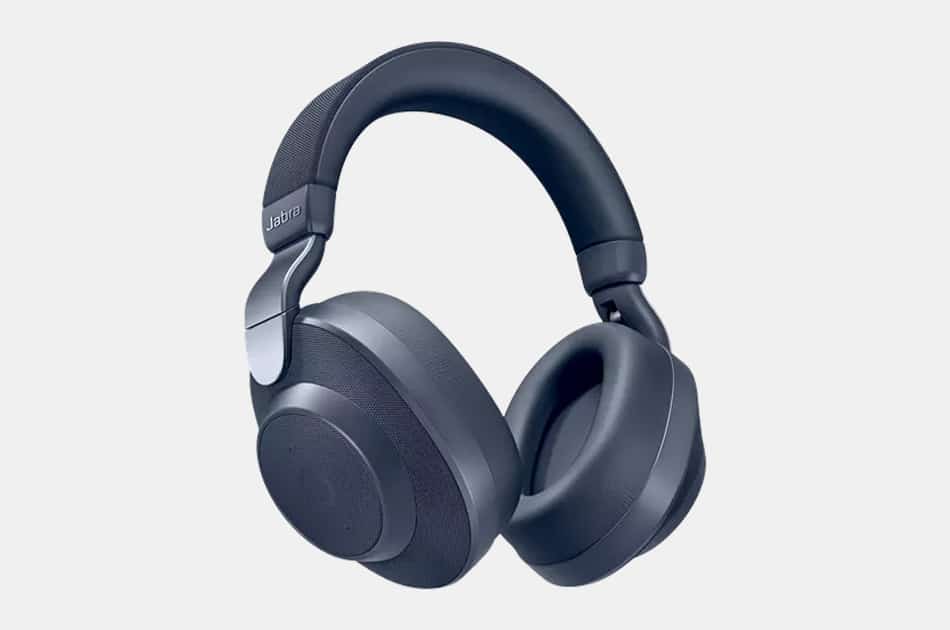 Jabra Elite 85h Wireless Noise-Canceling Headphones
Simple though the design may be, these relatively affordable noise-cancelling headphones have a lot to offer, thanks to SmartSound engineering that analyzes your environment and automatically adapts to ensure outstanding sound quality, as well as smart ANC that cancels ambient noise according to your preferences (set in the Jabra Sound+ app). You'll enjoy eight microphones (although four are devoted to the ANC) and Elite 85h sound for powerful clarity. With up to 36 hours of battery life on a charge, you'll have plenty of juice to block out coworkers or noisy neighbors day and night.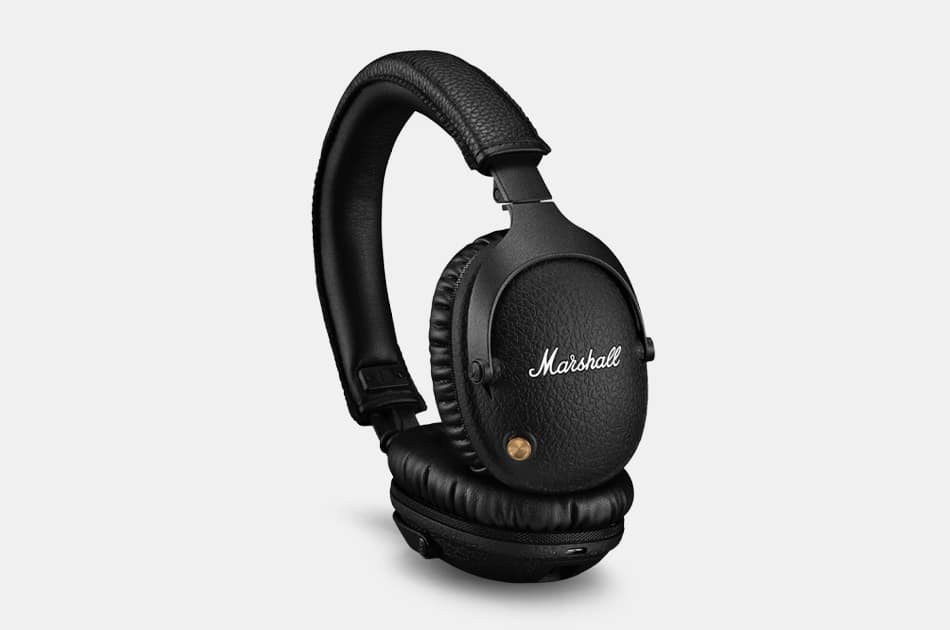 Marshall Monitor II A.N.C. Headphones
Marshall is known for iconic amps, and their headphones follow the same pattern, with sleek, sophisticated styling that features a slightly rough, rock and roll edge, paired with the sound technology that keeps this company on top. You'll get 30 hours of wireless play (or 45 without ANC), complete with 40mm drivers delivering superior sound quality. Ergonomic construction ensures lasting comfort, collapsible design is easy to stow, and with Google assistant, connecting is as easy as voicing your commands.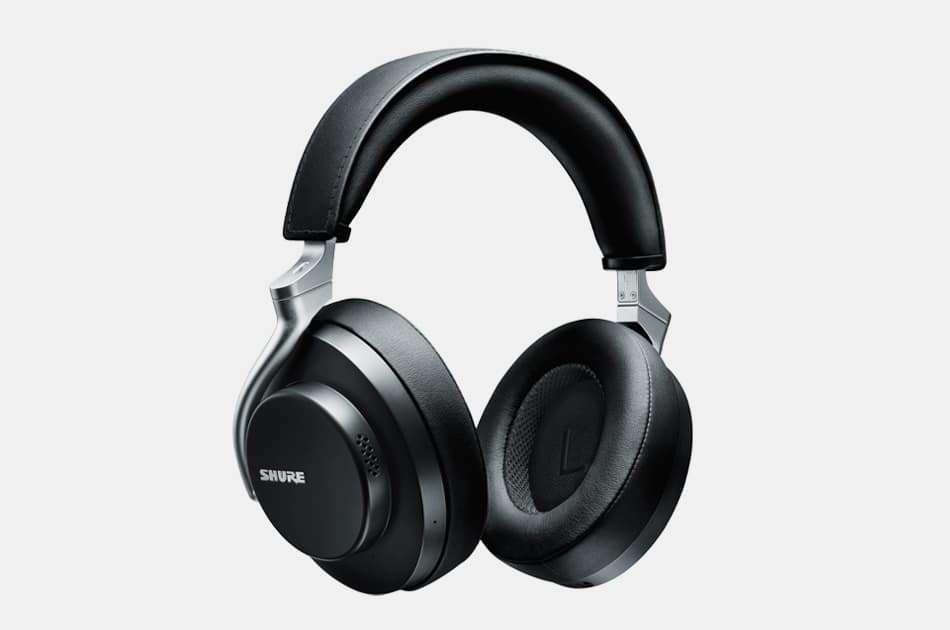 Shure AONIC 50 Wireless Noise Cancelling Headphones
Comfort, durability, and sound-immersion meld in headphones designed with your lifestyle in mind. Studio-quality sound and adjustable noise cancellation are enhanced by features like Bluetooth 5 wireless technology, premium headphone amplifier, and Environment Mode to hear ambient noise at the flip of a switch. Designed for comfort, these headphones are wearable for the 20 hours of battery life you'll get with full charge. Easy fingertip controls let you start, stop, and pause music to answer calls, as well as adjust volume.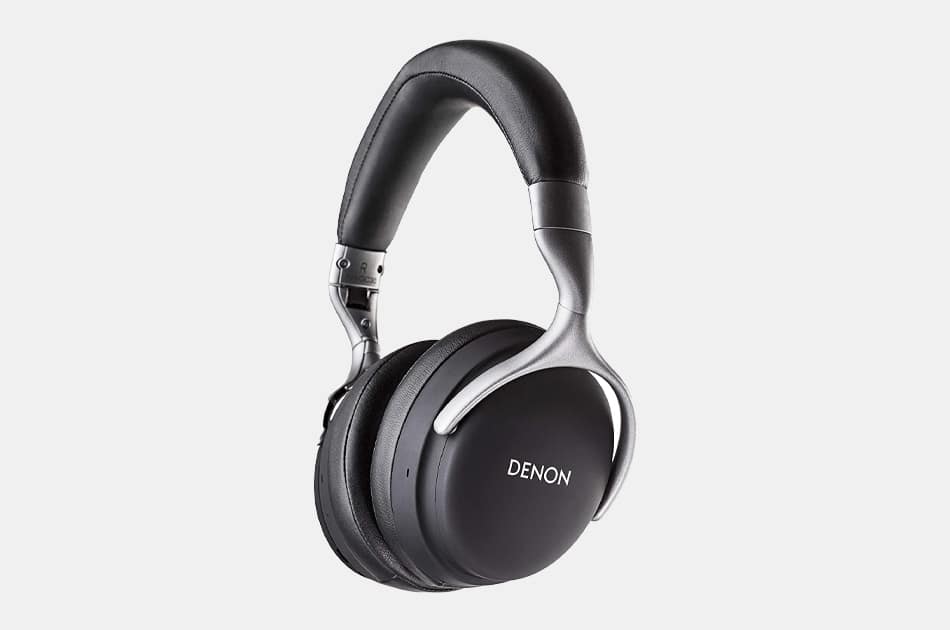 Denon AH-GC30 Premium Wireless Noise-Cancelling Headphones
Comfort is key with these agile, lightweight headphones from Denon. Sophisticated styling is not only attractive, but suited to long hours of wear, and premium, hi-fidelity sound saturates your eardrums in the fully realized range of audio, from booming basses to crystalline highs. Next-gen noise cancellation comes in the form of three listening modes, all designed to eliminate ambient noise while perfecting your listening experience, whether you're calling, watching movies, or jamming out to your favorite dubstep mix.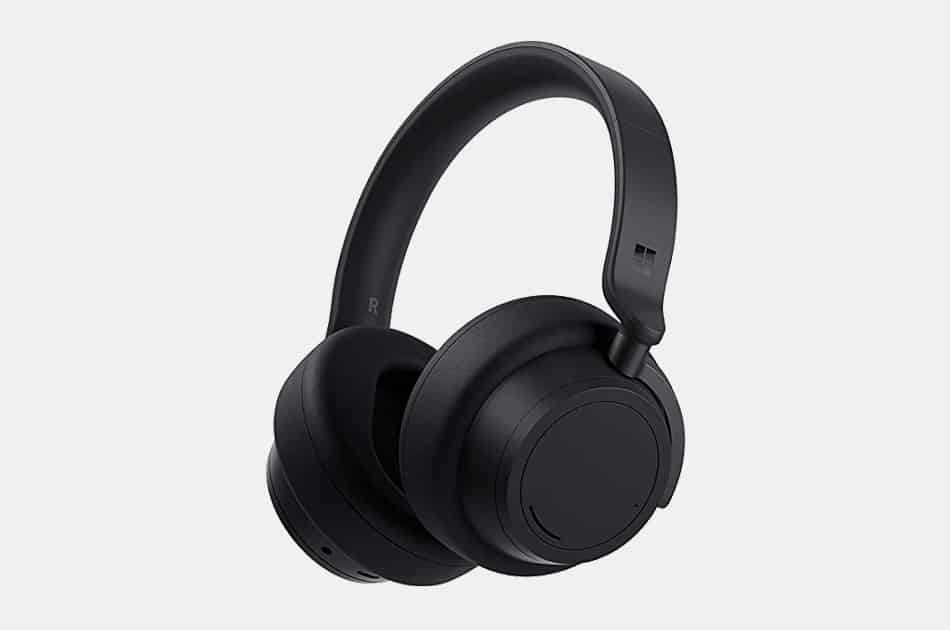 Microsoft Surface Headphones 2
With round, swivel ear cups and a simple, padded headband, these headphones have a minimalist look that will go with any ensemble. However, there's more to this wireless accessory than meets the eye, thanks to Omnisonic sound that makes you feel like you're in the middle of the orchestra pit or standing right next to the person on the other end of the call. It's Microsoft, so access to digital assistant and voice dictation for branded programs like Word, Outlook, and more should come as no surprise. Thirteen levels of ANC, on the other hand, makes these headphones shockingly attractive.
Nuraphone Smart Headphones
No doubt these headphones look strange, with their pairing of in-ear and over-the-ear elements. However, you only have to try their hyper-personalized listening experience once to know you'll never be satisfied with another pair of headphones. They're pricy at $399 (although not the most expensive), but you'll definitely get your money's worth when you use the app to measure your hearing and create a listening experience unique to you. Standards like ANC and social mode let you choose your preferred level of ambient noise
Disclosure: Clicking on these links and making a purchase may earn us a small referral fee, at no extra cost to you. Learn more here.