The 15 Best Noise-Canceling Wireless Earbuds
While there's certainly a lot to love about your comfy, old-school, on-ear headphones, there's no denying that they take up a lot of space. They also tie you to whatever device they're plugged into. If you're like most people, you've probably made the mistake of trying to walk away while wearing them, only to have them mercilessly yanked from your head when you reach the end of the tether. Enter the latest technology: Noise cancelling wireless earbuds.
Wireless earbuds are the obvious solution to common problems posed by bulky, on-ear headphones. Tiny but powerful buds fit comfortably and snugly inside the ear canal and go where you go, with nary a wire to get in your way. When you're done, you can easily store these small listening devices in their minuscule case. You just have to find the brand and model of wireless earbuds you like best, and there are several great noise-canceling options to choose from.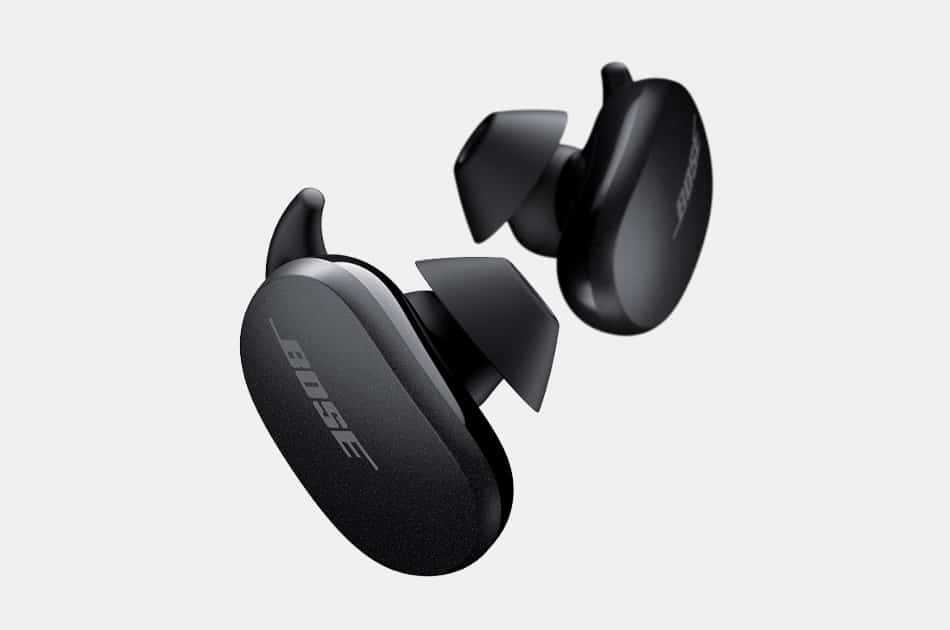 Bose QuietComfort Earbuds
Sound quality and comfort go hand-in-hand when it comes to the best overall listening experience, and these earbuds deliver in spades. You'll not only enjoy the rich, nuanced audio Bose products are known for, but you'll benefit from a commitment to creating an earbud that's surprisingly adept at canceling ambient noise for an immersive listening experience.
In addition to both active and passive noise cancellation, balance between highs and lows is accomplished with volume-optimized Active EQ technology, and of course, the StayHear Max tip design is engineered for comfort fit, so you can listen all day long. Bose's QuietComfort are easily the best (in our unbiased opinion) the best noise-canceling earbuds you can buy right now.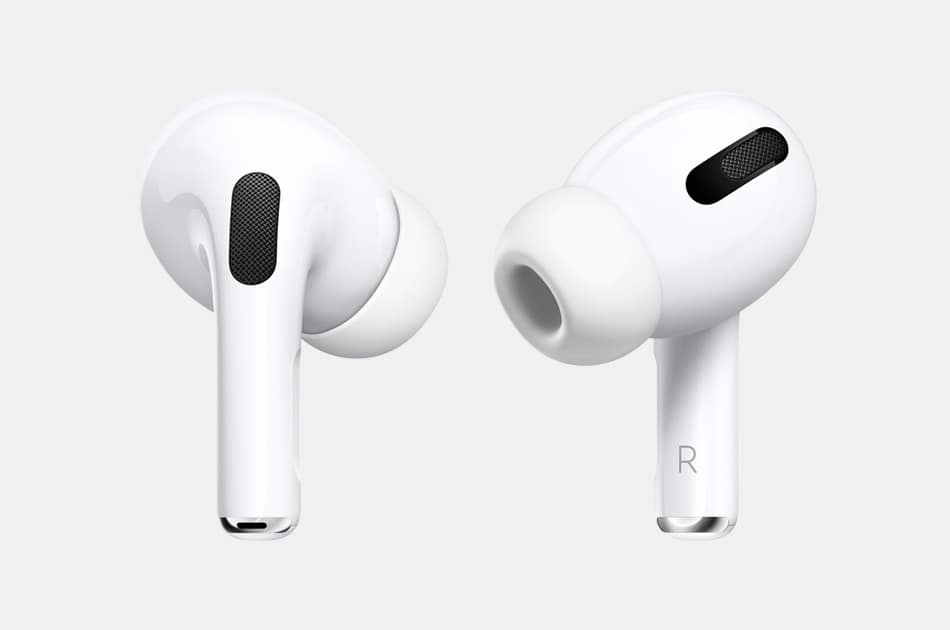 Apple AirPods Pro
Apple earbuds have come a long way over the years. They've always looked fantastically futuristic, but the comfort level has increased immeasurably over countless iterations. The latest AirPods now come in three sizes and feature soft, tapered silicone tips to customize the fit. They're also sweat- and water-resistant (read: wear 'em when you run).
Active noise cancellation (ANC) lets you focus on the audio, while adaptive EQ auto-tunes based on the shape of your ear. Talk about space-age. You can also switch to transparency mode for safe navigation of busy environments.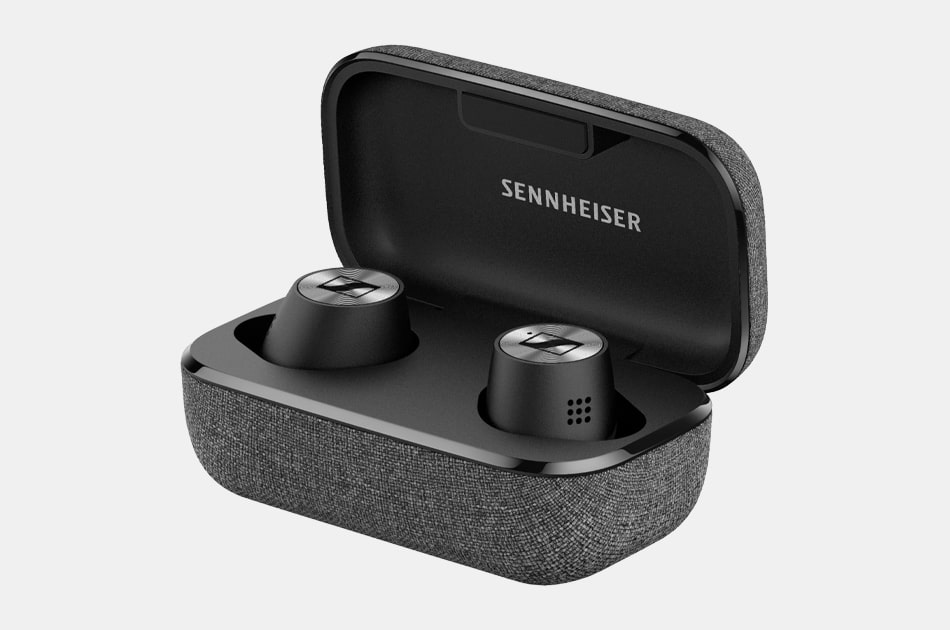 Sennheiser MOMENTUM True Wireless 2 Earbuds
The size of an earbud is certainly important – smaller is often considered better. However, size can be overlooked if ergonomic considerations are observed, as with these innovative earbuds. While they're by no means large, it's easy to tell that comfort and longevity played a major role in design when you're trying to binge the entire run of GoT without waking your roomies.
Of course, desirable features like bespoke 7mm dynamic drivers, built-in EQ, active noise cancellation, customizable controls, voice assistant support (Siri, Google Assistant), and smart pause that stops play when you remove earbuds certainly don't hurt.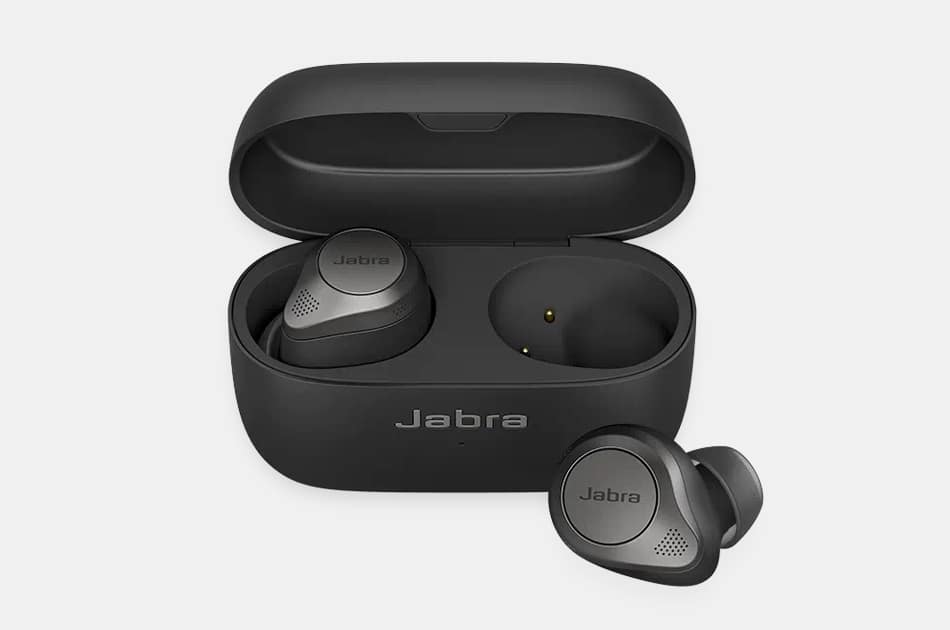 Jabra Elite 85t True Wireless Noise Cancelling Earbuds
Remember those bulky Jabra Bluetooth earpieces that used to hook over your ear with little finesse and require constant adjustment? To look at the minuscule earbuds they're making today, you'd never know they came from the same company.
These days, you'll not only enjoy the comfort and convenience of diminutive, in-ear sound, but you can choose sound modes like active noise cancellation (fully programmable with the 4-core processor), HearThrough (i.e., transparency), and 11 levels of sound, to adjust ambient noise in your environment as you see fit. Critics have dubbed Elite 85t earbuds "the best AirPods Pro alternative," so they're definitely worth checking out.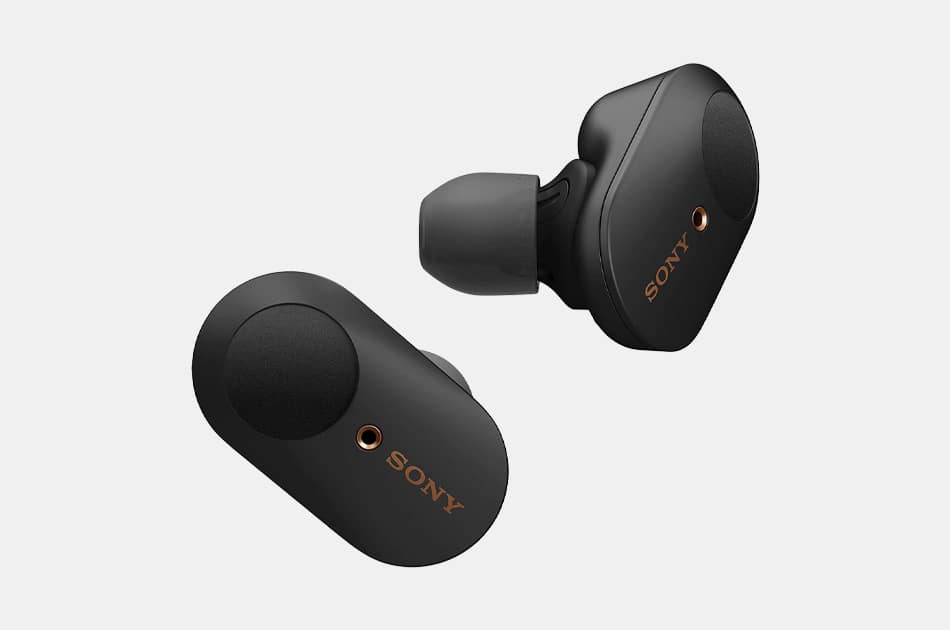 Sony WF-1000XM3 True Wireless Earbuds
These earbuds may be a bit bigger than your average bear, but also smarter. For starters, they virtually lock in place with a slight twist, ensuring proper fit and secure wear. They even include a range of silicone ear tips to find the best option for your anatomy and personal preferences.
Once you've popped them in, you'll enjoy 24 hours of battery life, plus 90 additional minutes of use with a 10-minute quick charge. You'll also get industry-leading ANC, 24-bit audio signal processing for optimized sound quality, auto switch to ambient noise depending on activity, Alexa enabled voice assist, a built-in mic for hands-free calling, and more.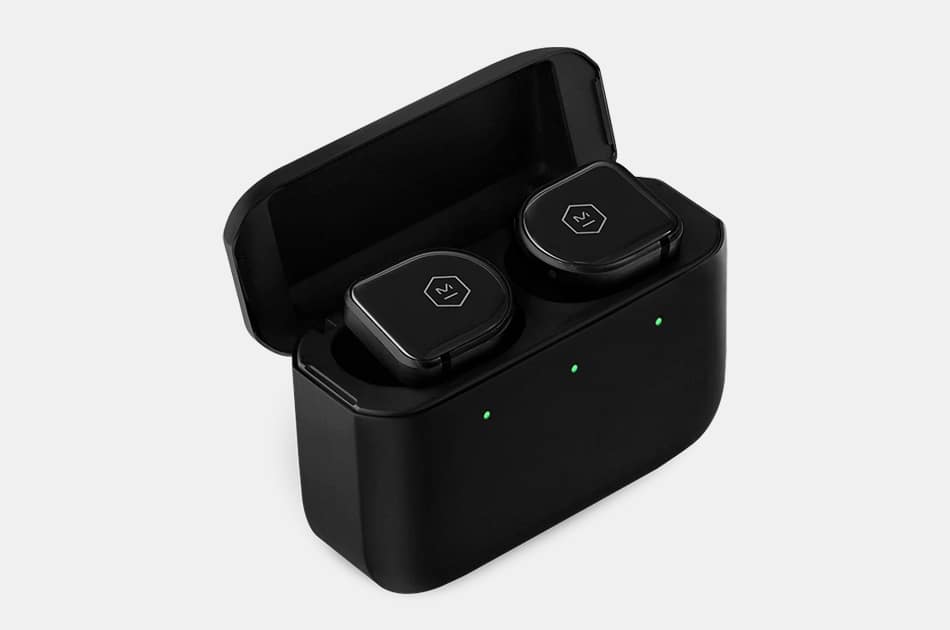 Master & Dynamic MW08 Active Noise-Cancelling Wireless Earphones
The first thing you'll notice about these sleek earbuds is that they're pretty to look at, in shiny black, white, brown, or blue ceramic, with a matte black, stainless steel, or polished graphite case. Of course, you won't get to gaze at them much when they're in your ears, which is why you're sure to appreciate features like a streamlined, comfortable design, 11mm beryllium acoustic drivers that pour full-bodied sound into your earholes like warm oil, Bluetooth 5.2 connectivity, and of course, ANC. Plus, the case fits in your pocket and doubles as a charging station, providing 30 hours of charge.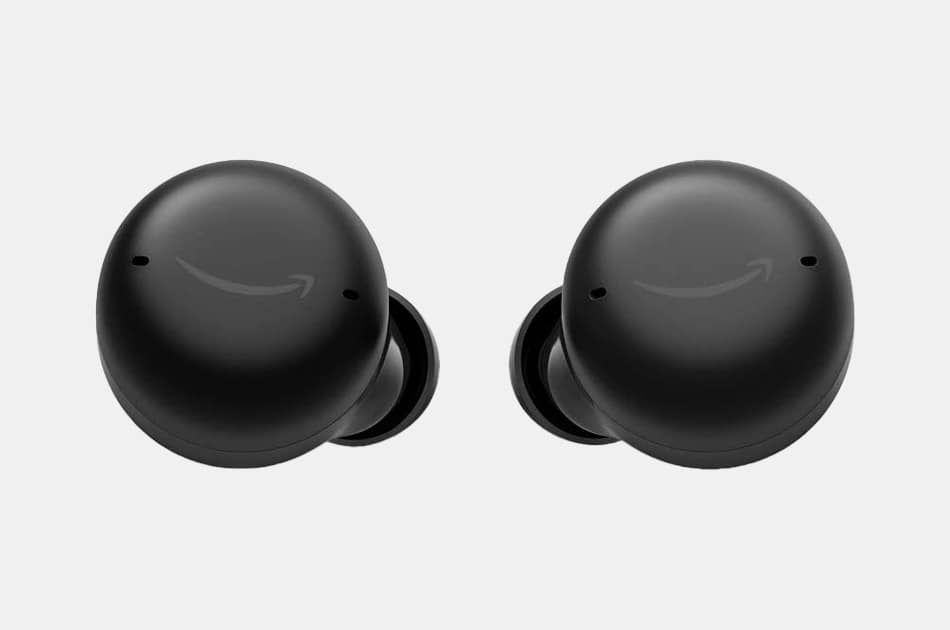 Amazon Echo Buds 2
Cute and compact, these round earbuds fit practically flush when inserted, offer a customizable fit, and deliver sweatproof function for all-day comfort. The sound is also great, thanks to premium speakers that output crisp, dynamic audio, paired with ANC to eliminate ambient noise, or alternately, transparency via Passthrough Mode.
Compatible with Alexa, natch, these earbuds are also designed to work with Siri and Google Assistant and pair with both Apple and Android devices. Enjoy five hours of playback on a single charge, or up to 15 with the handy charging case. Squeeze out two more hours with a 15-minute quick charge.
The 15 Best Wireless Earbuds Under $50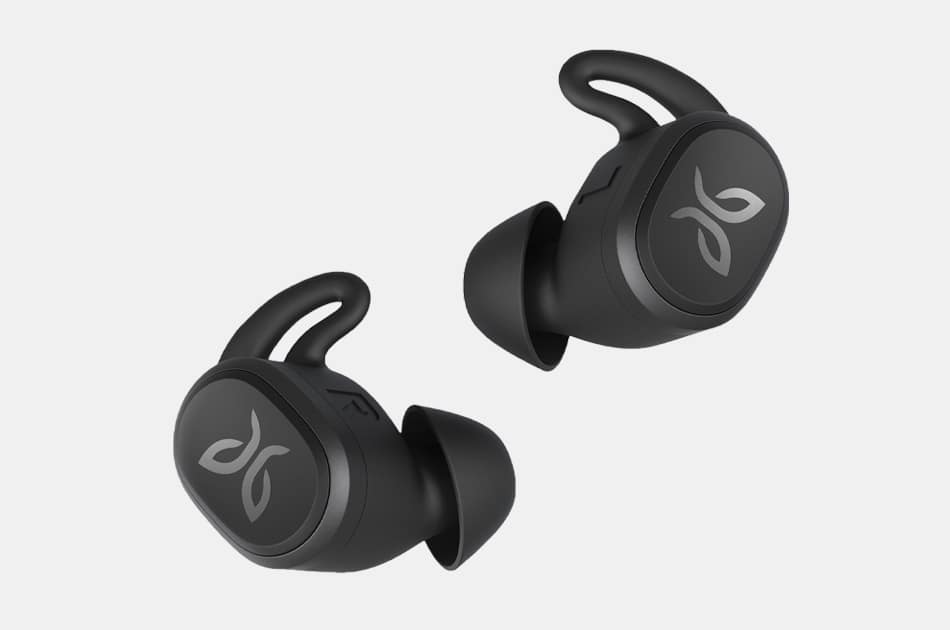 Jaybird Vista True Wireless Earbuds
When these guys decide to go big or go home, it translates to big sound in a teeny, tiny earbud. Choose from black, nimbus gray, or mineral blue colors for the look you like, knowing you'll love the Earthproof (i.e., dustproof, shockproof, IPX7 waterproof and sweatproof) functionality, not to mention a design that pairs comfort and performance to deliver unmatched staying power.
What else will you get? Premium sound with custom EQ, JBS1 wireless technology, passive noise isolation, and 16 hours of battery life with the charging case, all in a set of earbuds named Editors' Choice 2019 by Runner's World.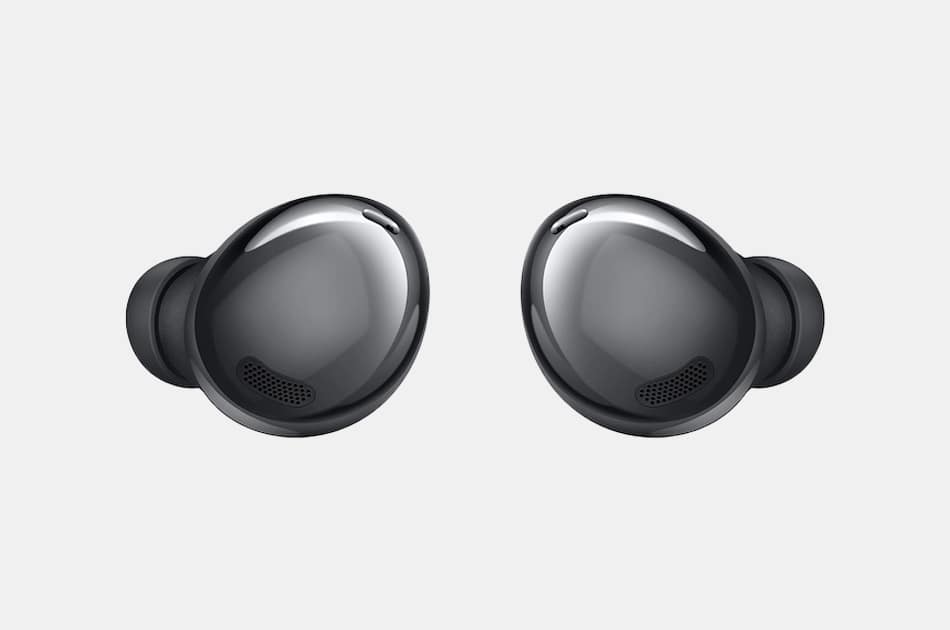 Samsung Galaxy Buds Pro
Available in mercurial phantom black, phantom silver, or phantom violet, these earbuds look like they might return to the mother ship at any moment. Looks can be deceiving, but the tech in these petite soundboxes is nothing to sniff at.
Sound-quality sycophants are sure to appreciate 11mm woofers for full-bodied bass, paired with 6.5mm tweeters for crystalline treble with minimal distortion, as well as options for intelligent ANC adjustable ambient sound. Billed as a "home theater for your ears," you might want to live in these stylish, savvy earbuds until the aliens arrive to reclaim them.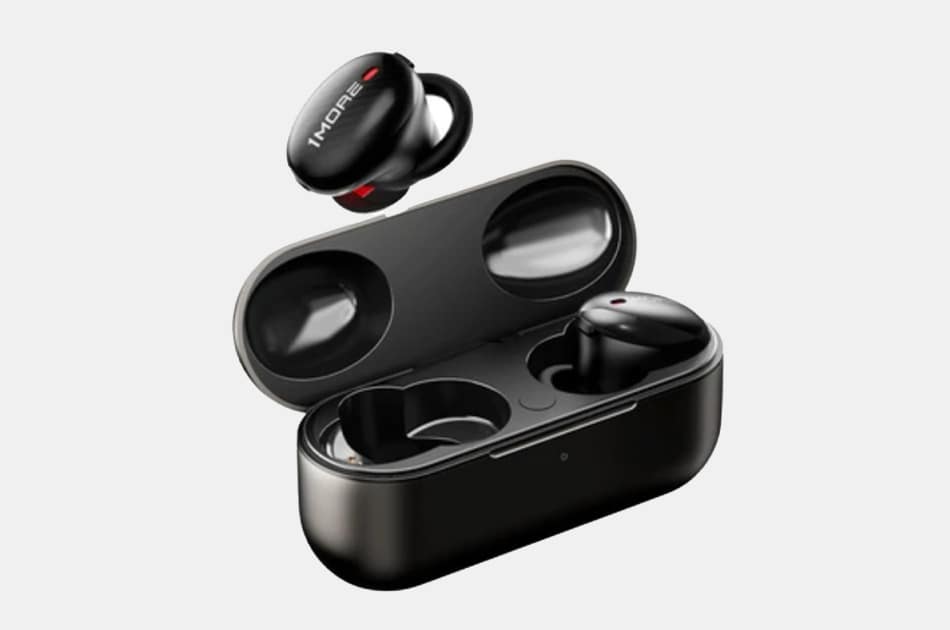 1More True Wireless ANC Earbuds
True audiophiles seeking outstanding noise isolation will find a lot to love in these THX Certified earbuds that focus on frequency response and consistency, low distortion, and quality, balanced audio playback. You'll also enjoy two levels of ANC, thanks to dual ANC mics and a dedicated digital signal processor (DSP) designed to block both environmental and in-ear noise. Multi-functional buttons let you control volume, select songs, take calls, and access voice assistance, and you'll enjoy two hours of playtime with a 15-minute fast charge.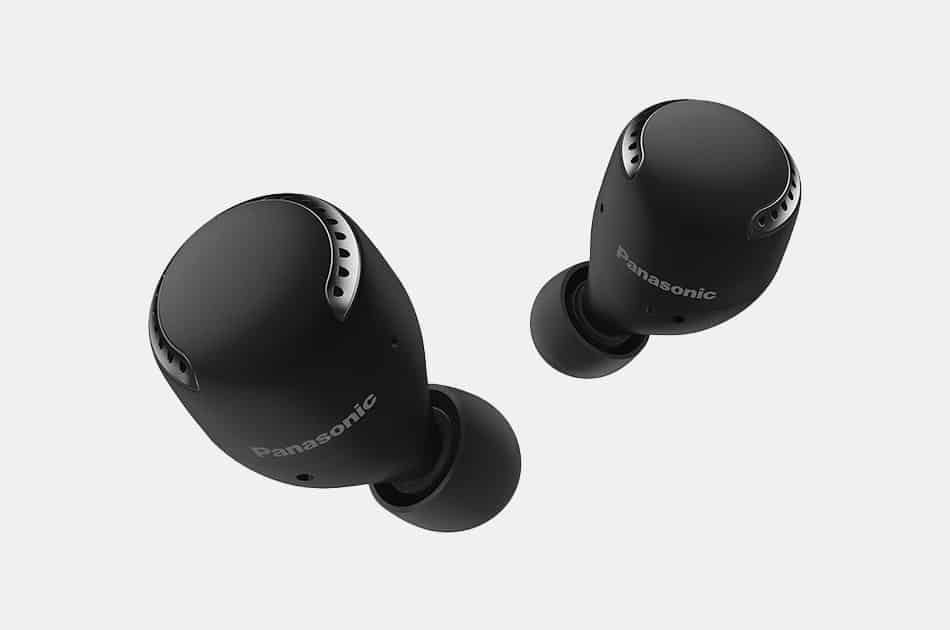 Panasonic RZ-S500W True Wireless Earbuds with Dual Hybrid Noise Canceling
If you thought the handful of noise-cancellation levels you got with other earbuds was enough, you clearly haven't experienced the 50 levels of inside/outside noise cancelling offered by these petite Panasonic beauties, delivering customizable listening in virtually any environment. Premium 8mm driver units contribute to clear, optimized sound quality and the contours of the buds themselves conform to the ear canal for stellar fit and comfort during extended wear. Charge in the contoured battery case for an estimated 20 hours of playback.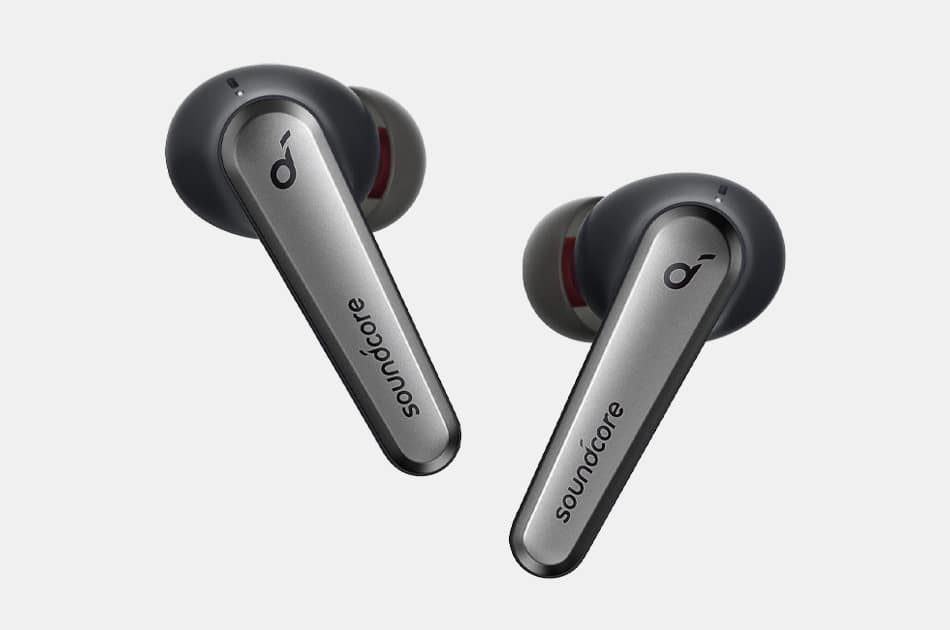 Liberty Air 2 Pro Active Noise Cancelling Earbuds
They may not be the smallest earbuds on the planet, but they certainly make up for it with a bevy of beneficial features. Let's start with the PureNote Driver technology, including drivers coated with 10 hardened nano-layers to deliver incredible clarity, along with a 45 percent boost to bass and 30 percent wider frequency bandwidth.
Then there's the HearID Personalized EQ that intelligently analyzes your hearing profile to tailor the sound to your unique senses – or you can choose from 22 preset sound profiles if you prefer. Six noise-cancelling mics isolate your voice from background noise during calls, and you'll get up to seven hours of playback on a single charge, with three recharges from the case. Plus, you can choose from onyx black, titanium white, sapphire blue, crystal pink, or special edition MusiCares Red (donations made to MusiCares with sale).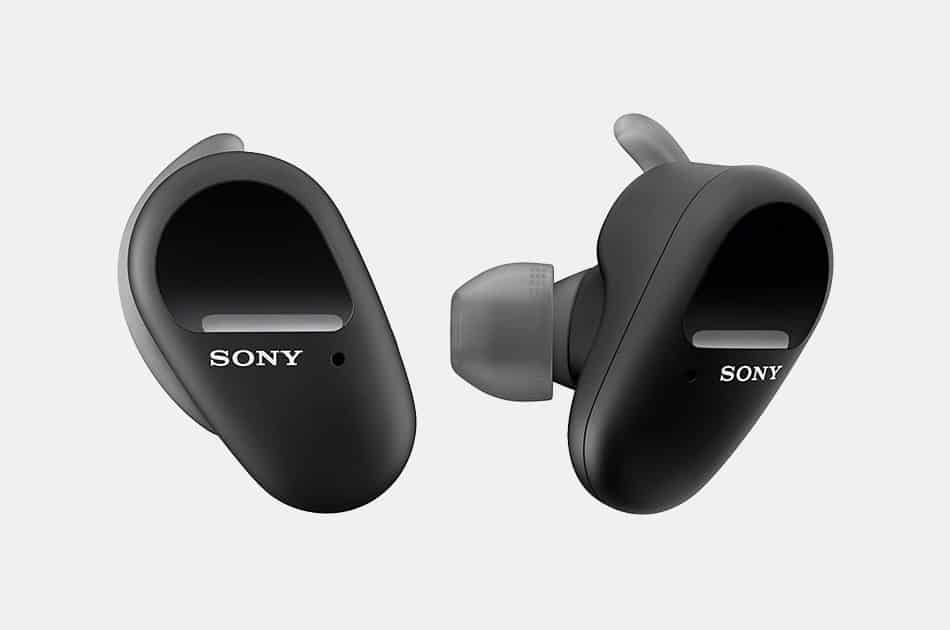 Sony WF-SP800N True Wireless Noise Canceling Headphones
Sporty types are always on the lookout for the next best iteration of earbuds to add a stellar soundtrack to their daily jog, hike, or cycle. These wireless baddies are just the ticket with a soft, cushioned arch support for a secure and comfortable fit; IP55 splashproof, sweatproof, dustproof design; digital noise cancellation, or ambient sound mode for a safe level of environmental awareness; and adaptive sound control that adjusts ambient settings based on the environment. Pop 'em in and you're all set to get out there and do your thing.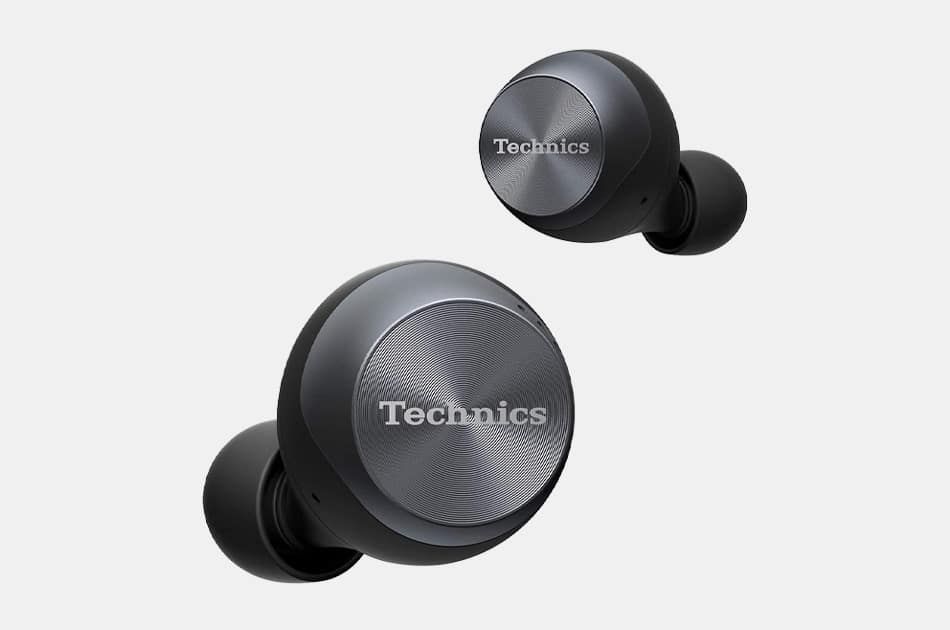 Technics EAH-AZ70W True Wireless Earbuds
Technics is consumed with the relentless pursuit of perfection, and the result is a chic, diminutive earbud featuring 10mm dynamic driver technology for truly nuanced sound, paired with a graphite-coated PEEK diaphragm to minimize vibration and deliver a smooth, clear listening experience.
They also claim to deliver the highest level of hybrid noise cancelling in the industry, thanks to dual feedforward noise cancelling (FF-NC) and feedback noise cancelling (FB-NC). That seems like a lot of mumbo-jumbo to the layman, but it's hard to argue with the stellar sound quality. Ambient sound mode, multiple voice assistant capabilities, and more add to the appeal.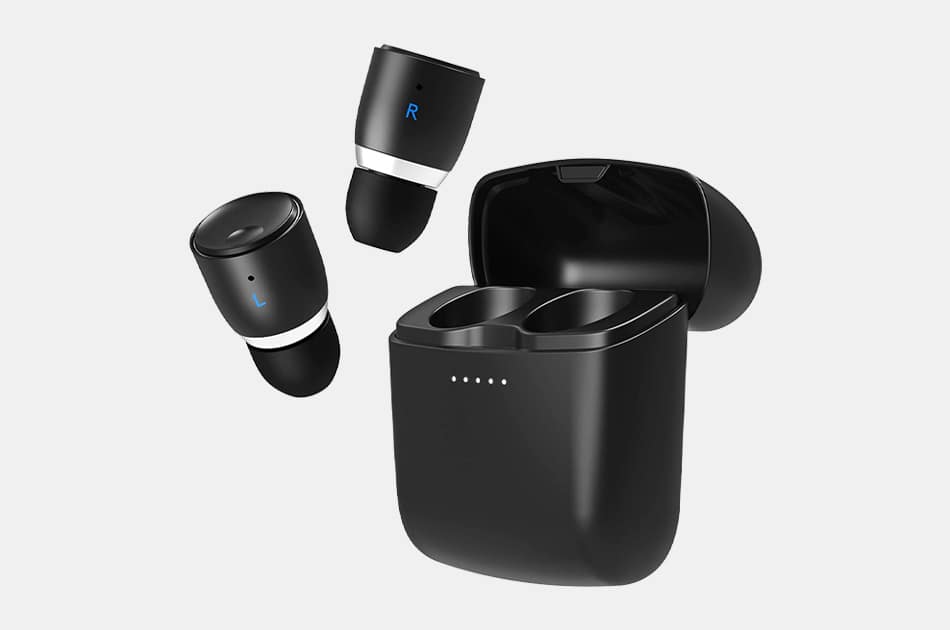 Cambridge Audio Melomania 1+ True Wireless Earbuds
The design of these earbuds is unique in that they don't curl or curve into the ear canal, but at just 4.6 grams apiece and a surprising selection of silicone and memory foam tips to customize your fit, you'll definitely enjoy optimal comfort. With a 45-hour battery life (and a charging case), you're sure to appreciate it.
As for sound quality, these earbuds, backed by 50+ years of industry expertise, feature 5.8mm, graphene-enhanced drivers, as well as hi-fi grade amplification technology, support for aptX and AAC codecs, and High Performance Audio Mode, all designed to deliver a truly exceptional listening experience.
Disclosure: Clicking on these links and making a purchase may earn us a small referral fee, at no extra cost to you. Learn more here.
freestar.config.enabled_slots.push({ placementName: "gearmoose_leaderboard_btf", slotId: "gearmoose_leaderboard_btf" });