Oftentimes, the term "single malt" seems to have the same effect as the word "bourbon". What we mean is that both are surrounded by misconceptions. Many drinkers believe that bourbon can only be made in Kentucky while it can actually be made anywhere in the United States (with some of the best bourbons coming out of faraway states like Texas, Washington State, and New York).
Some whisky novices believe that "single malt" whisky can only be made in Scotland. That couldn't be further from the truth. Single malt Scotch whisky can only be made in the home country of Sean Connery and Gerard Butler, but single malt whisky can literally be made anywhere in the world.
While there are particular rules depending on the country it's produced in, in the simplest terms, in order to be considered a single malt whiskey, it simply must be a product of only one distillery. It can come from only one barrel or be a blend of multiple different casks or barrels. It just needs to come from only one distillery. It also needs to be made using only one single (hence the name) grain. While this grain can vary, it's usually barley.
This is why you'll find notable, flavorful, award-winning bottles from countries such as Sweden, India, and even Taiwan. And, while we love single malt Scotch and can easily spend multiple articles regaling you on the masterful distilling history of Scotland while pointing out some of our favorite expressions, today we're turning out attention to the best single malt whiskeys from places besides Scotland. Keep reading to see all of the award-winning, nuanced, flavorful expressions. Each and every one deserves a place on your bar cart or liquor cabinet.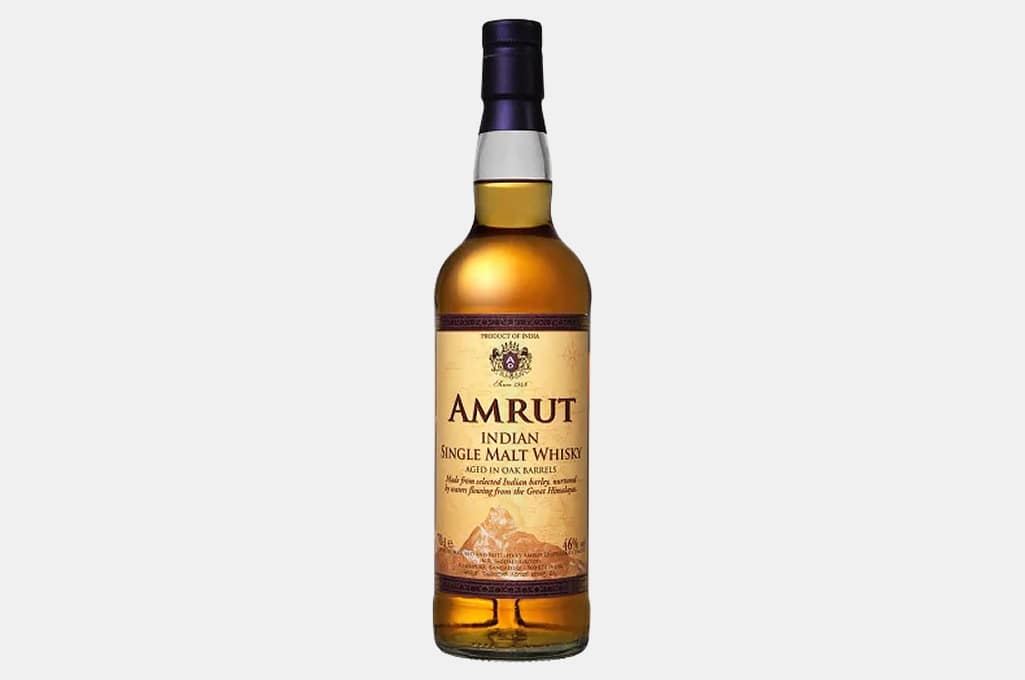 Amrut Indian Single Malt Whisky
If you haven't been paying attention to the whisky world, you might not realize that some pretty noteworthy juice is coming out of India. We're talking about Amrut (as well as Paul John). Its flagship expression Amrut Indian Single Malt Whisky is distilled from Indian-grown barley before maturing in American oak and former bourbon barrels. The result is a complex whisky with notes of clover honey, candied orange peels, roasted barley, and dried fruits.
Origin: India
Proof: 92
Price Range: $49-59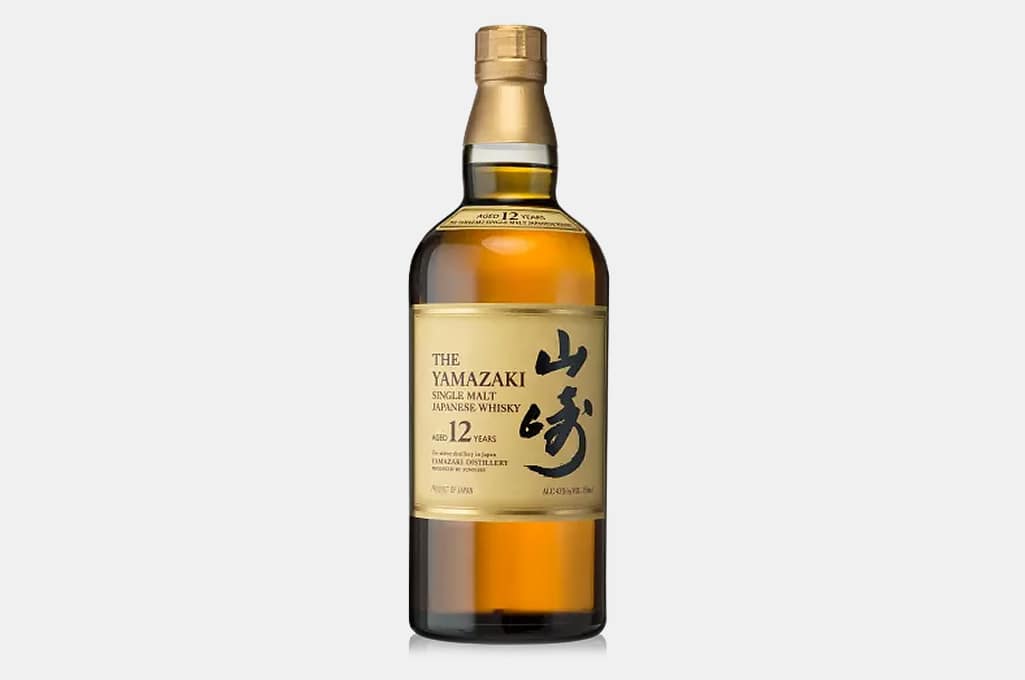 Yamazaki 12 Year Old Japanese Single Malt Whisky
If there's one country pushing Scotland hard for single malt whisky prowess it's absolutely Japan. The country has a long history of crafting high-quality single malt whisky. And while it's a country drenched in great whiskies, one of the best, easy-to-find bottles is Yamazaki 12. Yamazaki's flagship whisky was first launched back in 1984 and is the bottle that put the country on the map. Matured for a minimum of twelve years in new, charred oak, it's known for its hints of candied orange peels, dried fruit, vanilla, nutty sweetness, and gentle spices.
Origin: Japan
Proof: 86
Price Range: $130-160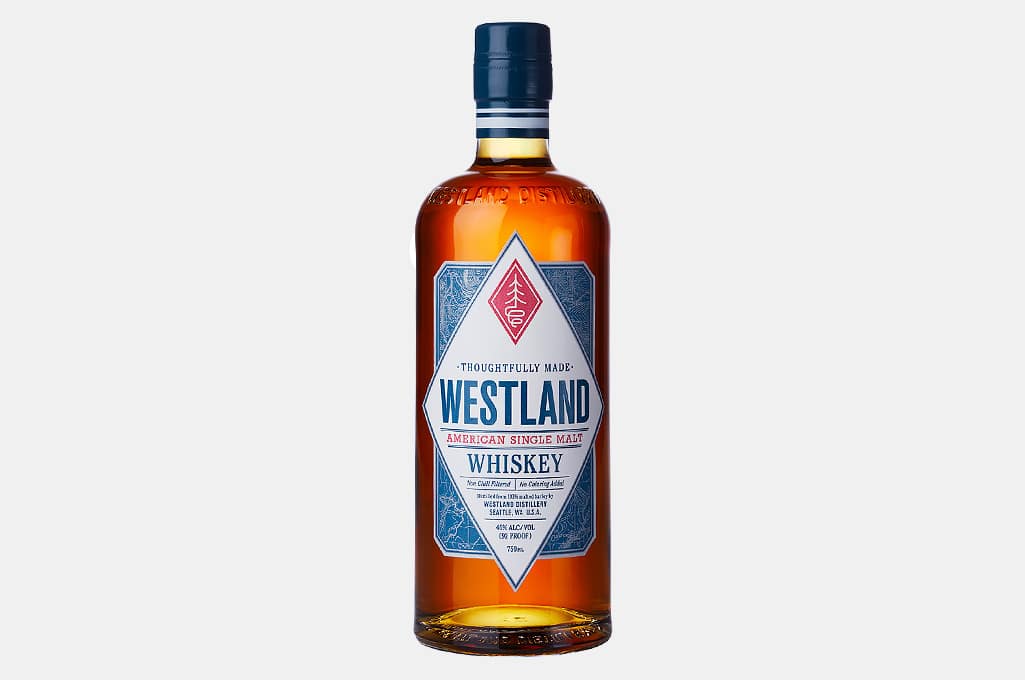 Westland American Single Malt Whiskey
Westland is a big name in American single malt whiskey. Its flagship whiskey begins with its five-malt barley mash bill. After distillation, it's aged for at least three years in new, charred American oak. This non-chill filtered whiskey is known for its nose of vanilla, oak, and toffee and palate of dried cherries, vanilla beans, caramel candy, oak, and gentle spices. It's the kind of whiskey you'll want to sip slowly on a cold evening.
Origin: USA
Proof: 92
Price Range: $50-75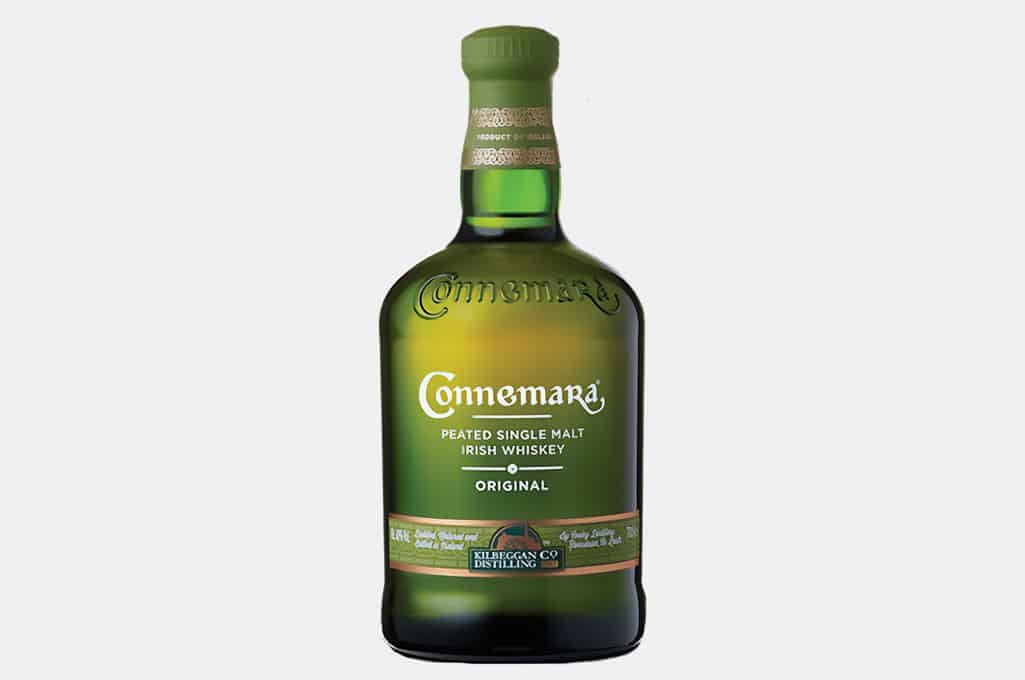 Connemara 12-Year Peated Single Malt Whiskey
If you're an avid single malt Scotch drinker, there's a good chance you've partaking in the magical, smoky elixir that comes from the Inner Hebrides Island of Islay (as well as a few other distilleries on other islands and the mainland). But Scotland isn't the only country where you can find peated single malt whiskies. One of our favorites is Connemara 12-Year-Old Peated Single Malt Whiskey from nearby Ireland. This award-winning, peat-smoked single malt whiskey is known for its bold, flavorful palate of candied apples, dried fruits, vanilla, and robust, smoky peat.
Origin: Ireland
Proof: 80
Price Range: $65-85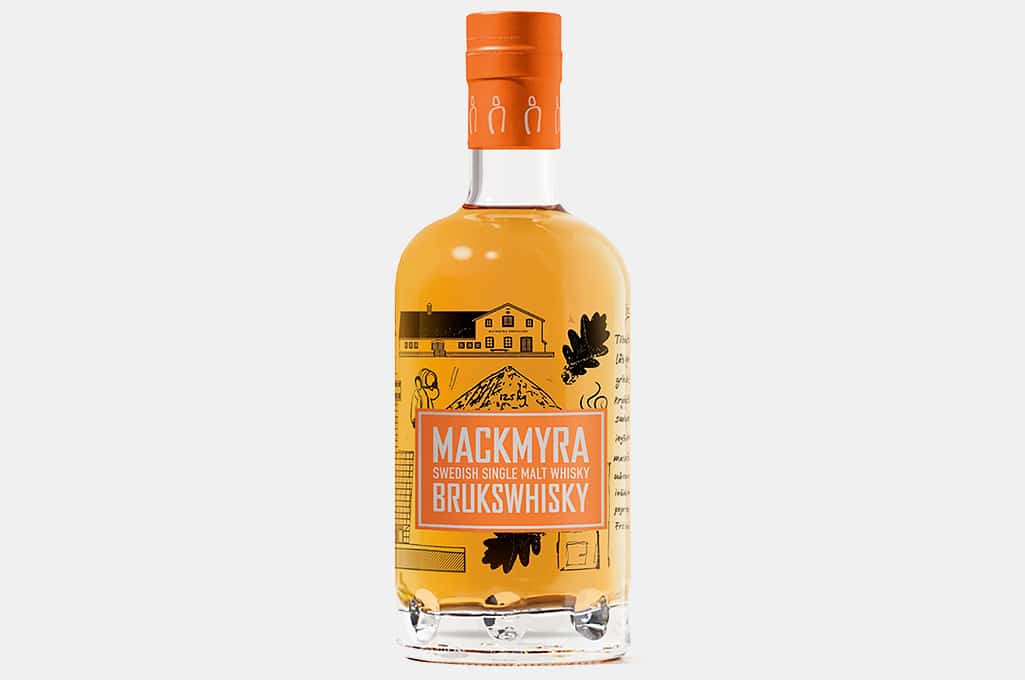 Mackmyra Bruckwhisky Single Malt Swedish Whisky
Another country quietly getting in on the single malt whiskey game is Sweden. One of the best distilleries in the Scandinavian country is Mackmyra. And, if you ask us, the best expression to try to seek out is Mackmyra Bruckwhisky. One of the brand's core expressions, Mackmyra Bruckwhisky gets its notable spicy, oaky, candied apple, caramel, dried fruit, slightly smoky flavor from the addition of smoked malts as well as a maturation process that includes first-fill bourbon casks, Swedish oak, as well as sherry butts.
Origin: Sweden
Proof: 82.8
Price Range: $50-60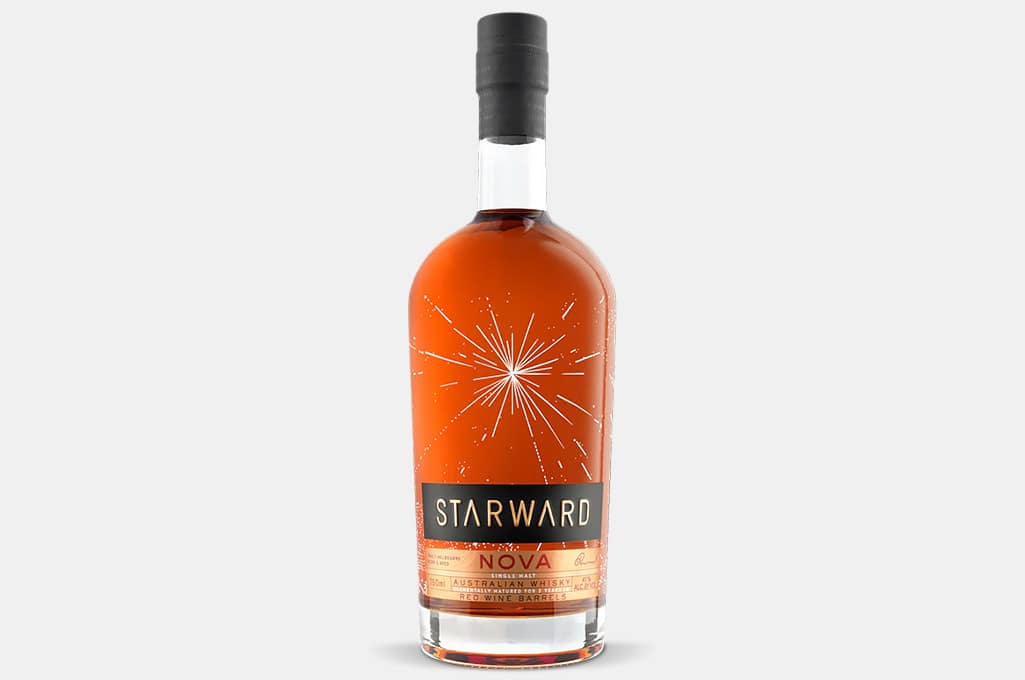 Starward Nova Single Malt Whisky
When it comes to Australian single malt whisky, there are a handful of brands making noise. None is as award-winning and popular as Starward. While you can't go wrong with any of its expressions, our favorite is Starward Nova. This complex, unique, highly flavorful whisky gets its flavors of wine esters, dried fruits, candied nuts, vanilla, and caramel from aging in Australian red wine barrels, including shiraz, pinot noir, and even cabernet. This is a single malt whisky for the wine fans looking to try something in the whisky realm.
Origin: Australia
Proof: 82
Price Range: $49-59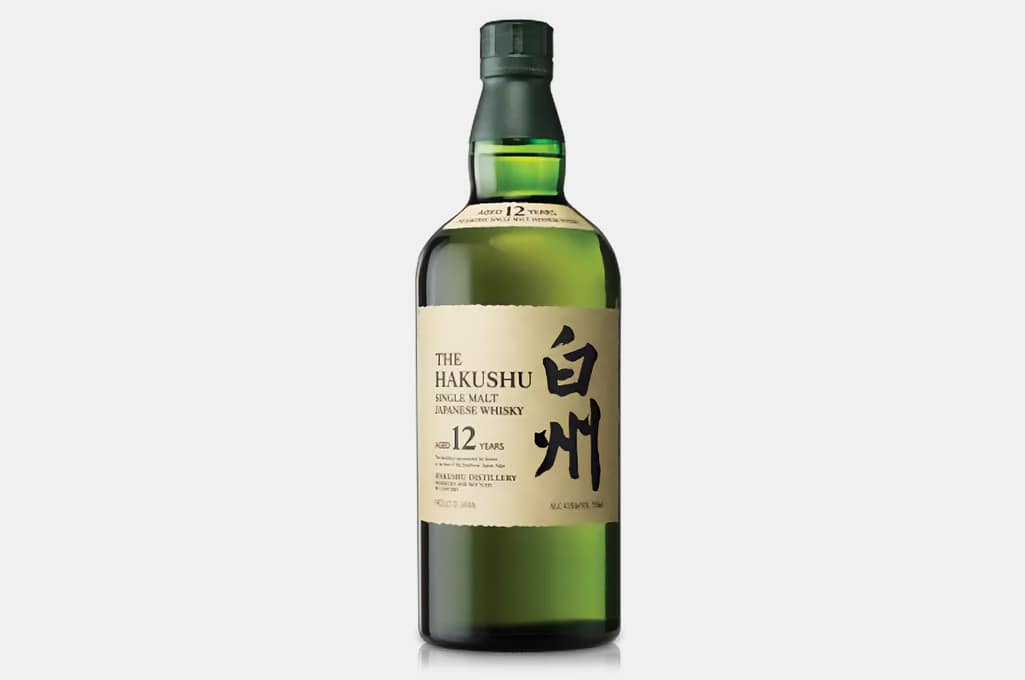 Hakushu 12-Year-Old Single Malt Japanese Whisky
Another big name in the Japanese single malt whisky game is Hakushu. Both owned by Suntory, Hakushu is another great gateway into Japanese single malt whisky. Hakushu translates from Japanese to "white sandbank" and is named for the mineral deposits found on the island of Honshu. This popular expression is matured for a minimum of twelve years in charred oak barrels. The result is a sublime whisky with notes of dried fruits, chocolate, orange peels, vanilla, and gentle smoke.
Origin: Japan
Proof: 86
Price Range: $150-200
Kavalan Classic Single Malt Whisky
While many single malt whisky fans know about the appeal of Japanese whisky, many aren't aware of the amazing, award-winning expressions coming from Kavalan in Taiwan. Another distillery that seems to produce nothing but high-quality expressions, we believe you should start at the beginning by trying its flagship Kavalan Classic Single Malt Whisky. Made with a blend of whiskies aged in ex-bourbon, sherry, and oak barrels, this popular whiskey is known for its mix of vanilla beans, oaky wood, toffee, candied oranges, and gentle spices.
Origin: Taiwan
Proof: 80
Price Range: $75-85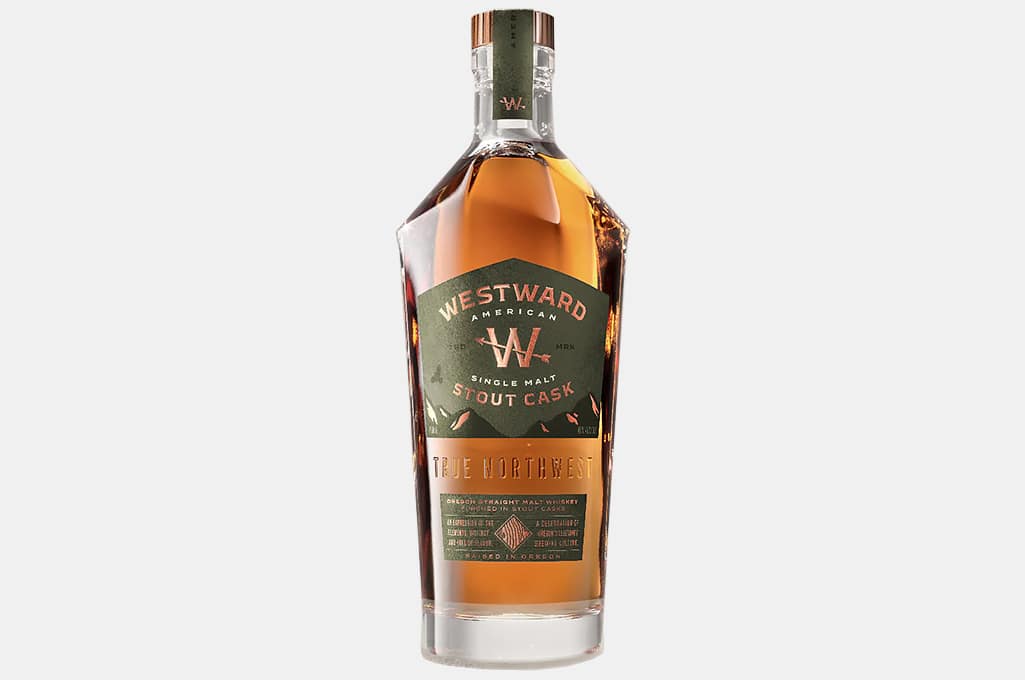 Westward American Single Malt Stout Cask Whiskey
Another brand carrying the American single malt whiskey banner is Westward (not to be confused with Westland). This unique single malt whiskey from Oregon was crafted to pay homage to the brewing history of the Pacific Northwest state. It starts as the brand's classic matured single malt whiskey which is then finished for a year in stout beer-seasoned casks. This results in a highly complex, indulgent whiskey with notes of chocolate, toffee, candied nuts, vanilla, and light spices.
Origin: USA
Proof: 92
Price Range: $80-90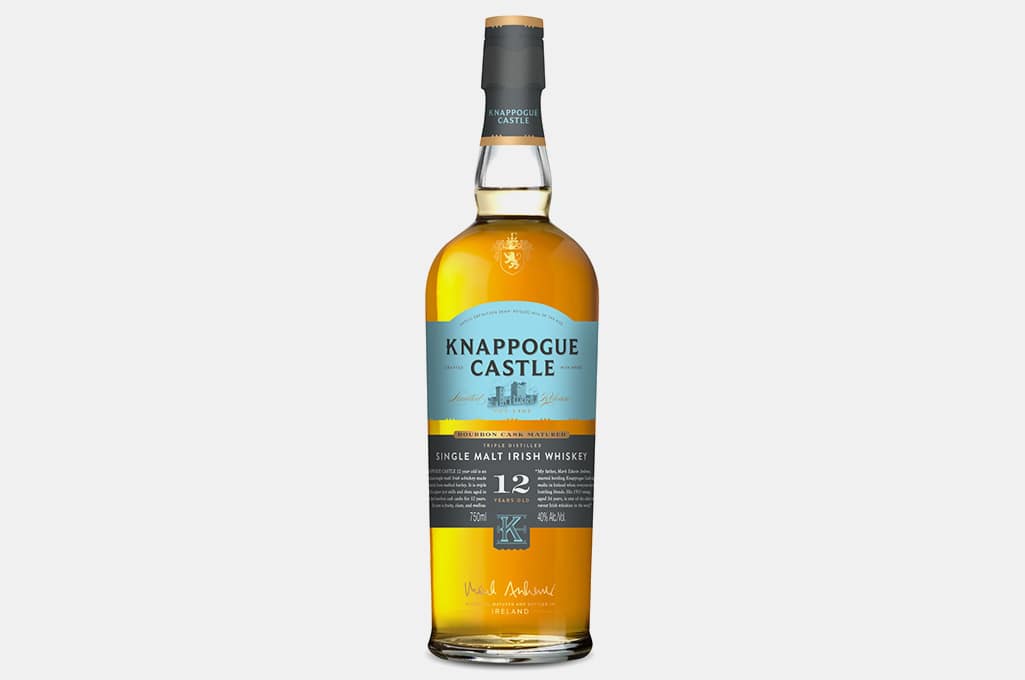 Knappogue Castle Single 12 Year Old Malt Irish Whiskey
We love Irish whiskey, but we really love single malt Irish whiskey. The folks at Knappogue Castle have perfected the art of making great single malts. One of its best is its flagship Knappogue Castle Single 12 Year Old Malt Irish Whiskey. This triple distilled single malt whiskey gets its flavors of wintry spices, rich oak, caramel, vanilla, and orange peels from being matured for over a decade in ex-bourbon barrels. It's rich, sweet, and memorable and deserves to be sipped neat or on the rocks.
Origin: Ireland
Proof: 86
Price Range: $39-59
Disclosure: Clicking on these links and making a purchase may earn us a small referral fee, at no extra cost to you. Learn more here.
freestar.config.enabled_slots.push({ placementName: "gearmoose_leaderboard_btf", slotId: "gearmoose_leaderboard_btf" });