Imagine for a moment the Thanksgiving dinner table: A perfectly roasted turkey, waiting to be cut. Cranberry sauce, stuffing, mashed potatoes—all the fixings that make the main course worth waiting for.
Now, add a powderkeg selection of friends, relatives, and significant others to the edges of that idyllic scene. It's apparent that something is missing, and that something is copious amounts of alcohol.
Wine's never really been my thing, so when I'm thinking of drinks for the Thanksgiving table, I turn towards malty and autumnal beers. And while I'm not saying you have to quaff all 12 of these brews, if your family dynamic is anything like mine, I certainly won't blame you if you drink an even dozen.
New Belgium Trippel Belgian Style Ale
Fort Collins, Colorado and Asheville, North Carolina both lay claim to a New Belgium brewery. Those locations were specially selected for the precise qualities of their water sources, yielding beers that are perfectly balanced in the same style as their European namesakes. Their Trippel is a lovely way to start or end your Thanksgiving dinner, as its sweet start and pleasantly dry finish combine beautifully with a robust 8.5 alcohol by volume (ABV).
Anchor Brewing Porter
Anchor is one of the few breweries to directly emulate the early style of American porter—rich, robust, and dark, but without the bitterness of American stouts. Its deeply coffee-inflected flavors are like a breath of fresh air during any challenging conversations with that one uncle. And at a reasonable 5.6 percent ABV, it's sessionable enough to drink all day long, too. If you have a few left over after the big day, they make a darned good base for turkey chili.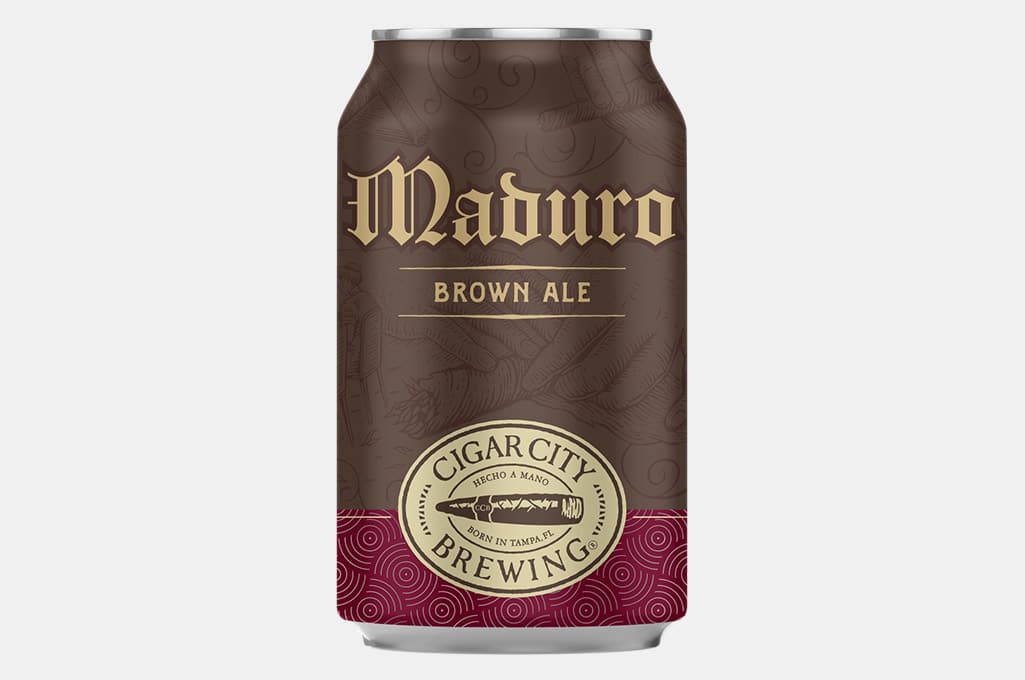 Cigar City Maduro Brown Ale
Maduro style cigars are renowned for their rich, sticky, and deeply caramelized flavors. For Cigar City's Maduro Brown Ale, they took the inspiration from these robust and intense cigars, then tamed it into a brown ale that's suitable for year-round drinking. Made in the North English Brown Ale style, it's brewed with a hefty addition of flaked oats for more body, then capped off with a woody hop aroma that mingles with coffee tones. This one's a real crowd pleaser.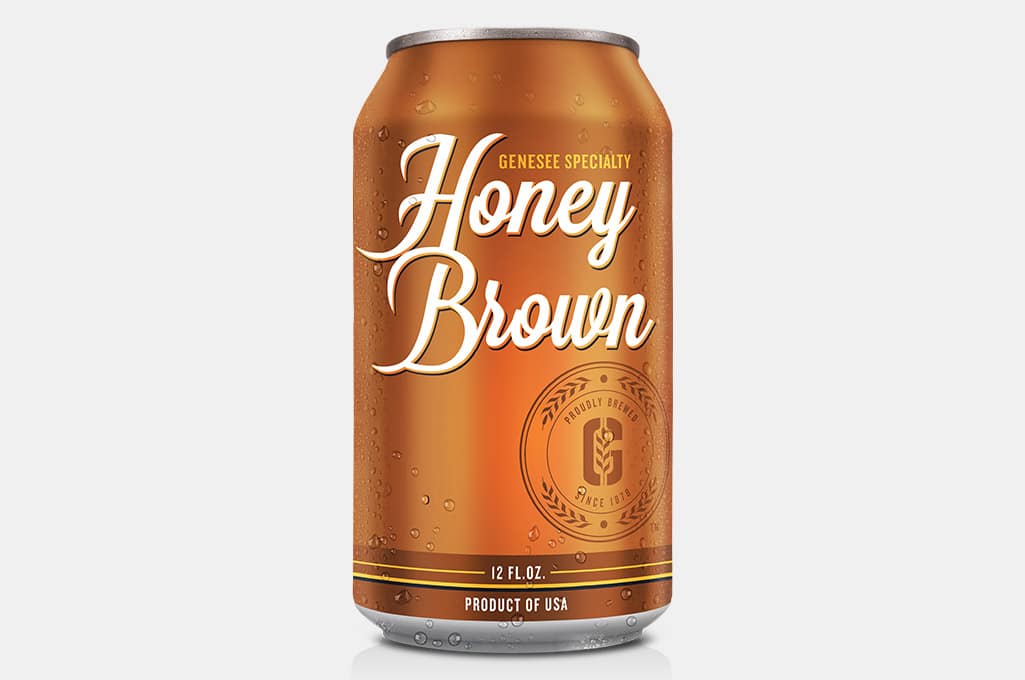 Genesee Honey Brown Lager
Genesee is one of America's oldest breweries, founded in 1878 and continually operating since then. They even managed to stay open through prohibition by diverting most of their production to the baking of bread rather than brewing of beer. And while their Cream Ale gets the most attention, their Honey Brown Lager is a solid contender for most crushable fall beer. It's smack dab in the middle of a light beer and a heavier craft ale, and it goes down extra smooth.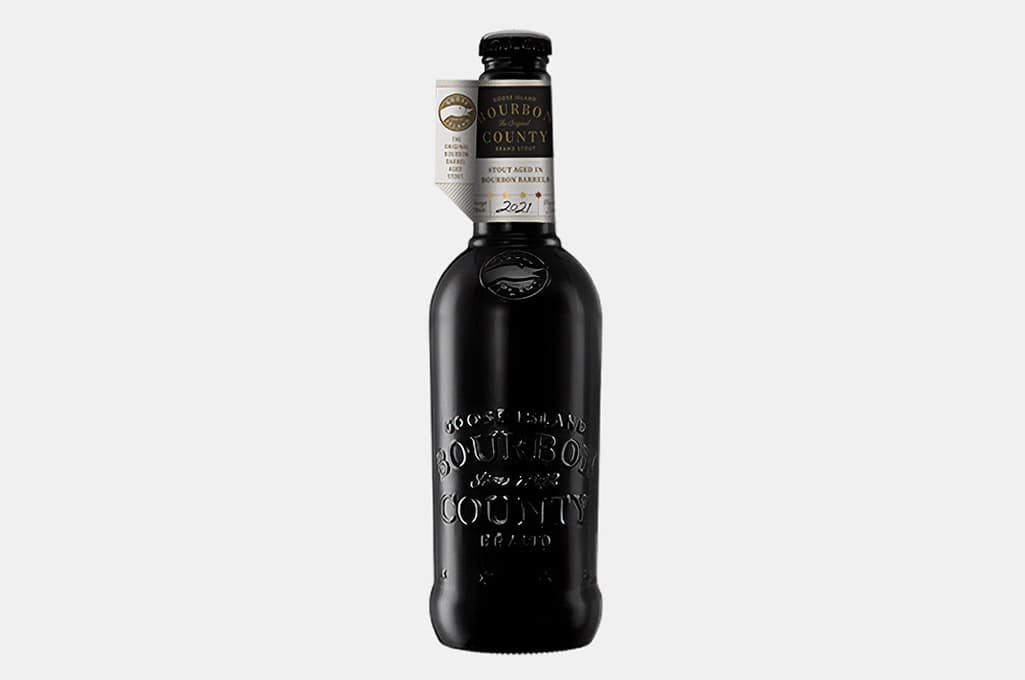 Goose Island Bourbon County Stout
Back when Goose Island was but a wee microbrewery, their introduction of the Bourbon County Stout in 1992 put them on the map. It's a deeply rich and powerful imperial stout, lovingly aged in used bourbon barrels to give it a remarkably rounded character in spite of its high alcohol content. The standard BCS is a fantastic entrypoint, but for something truly mind blowing, look for the Bourbon County Reserve Blanton's Stout.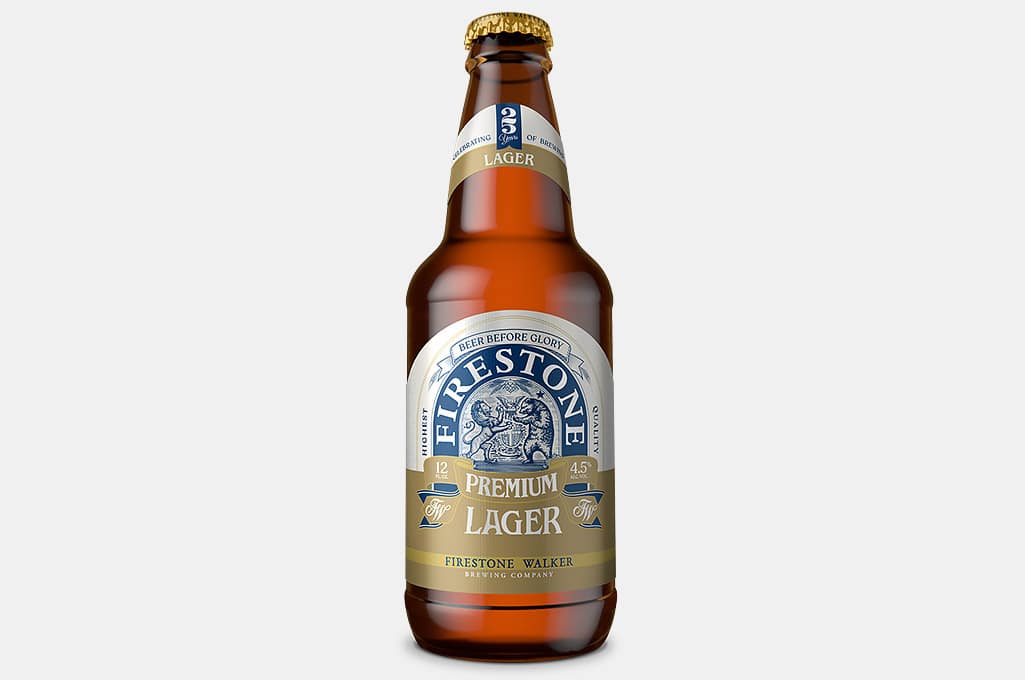 Firestone Walker Lager
Want to convert your light beer-drinking relatives to something with a little more flavor? Firestone Walker's Lager is the ticket. It's carefully crafted from four malts and three hops, fermented in 100 percent stainless steel, and carefully lagered to bring out its best aromas without any alcoholic warmth. Crisp, refreshing, and lightly bready, it's a perfect all-day drinking beer.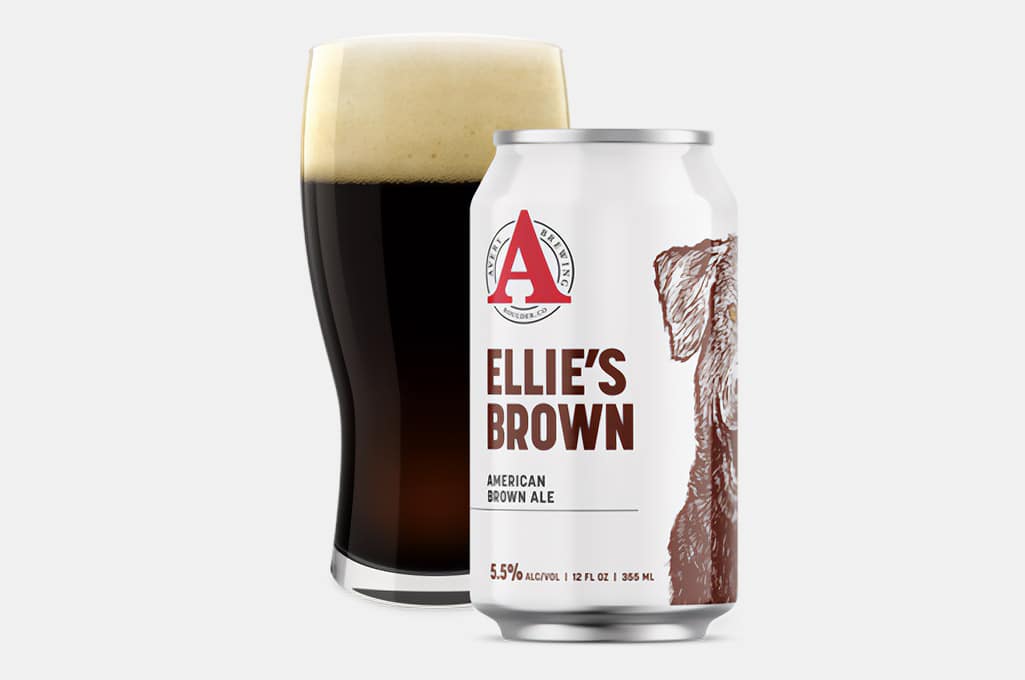 Avery Ellie's Brown Ale
What's better than a beer brewed in honor of the brewmaster's beloved dog? One that's also a damn fine brown ale, ideal for drinking as soon as the leaves start to change color. Ellie's Brown Ale is loaded with toasted malt flavors and a certain brown sugar sweetness, but it finishes smooth and relatively dry. Avery recommends pairing it with cheese curds, potatoes, and pork gravy, and I have to agree wholeheartedly.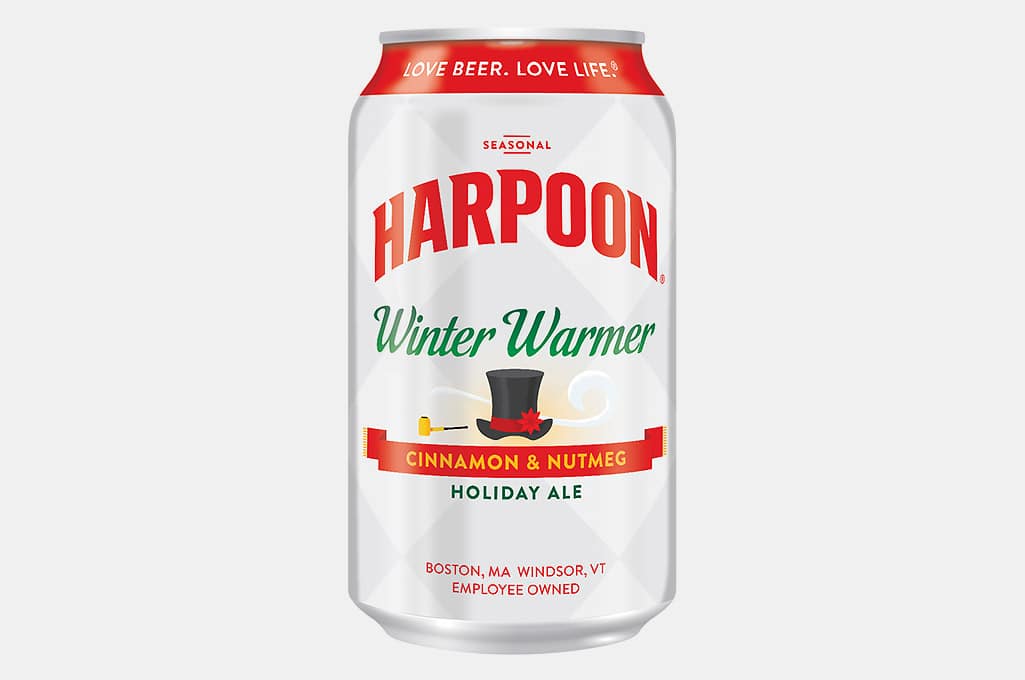 Harpoon Winter Warmer
Spiced beers sometimes get a bad rap for being overly saccharine and losing the thread of the malt base they're made with. Harpoon's Winter Warmer is nothing of the sort, with a pronounced malt base that's carefully adorned with cinnamon and nutmeg to really drive home the holiday flavors. It's like a warm blanket on a cold morning, and a wonderful complement to the whole range of Thanksgiving desserts.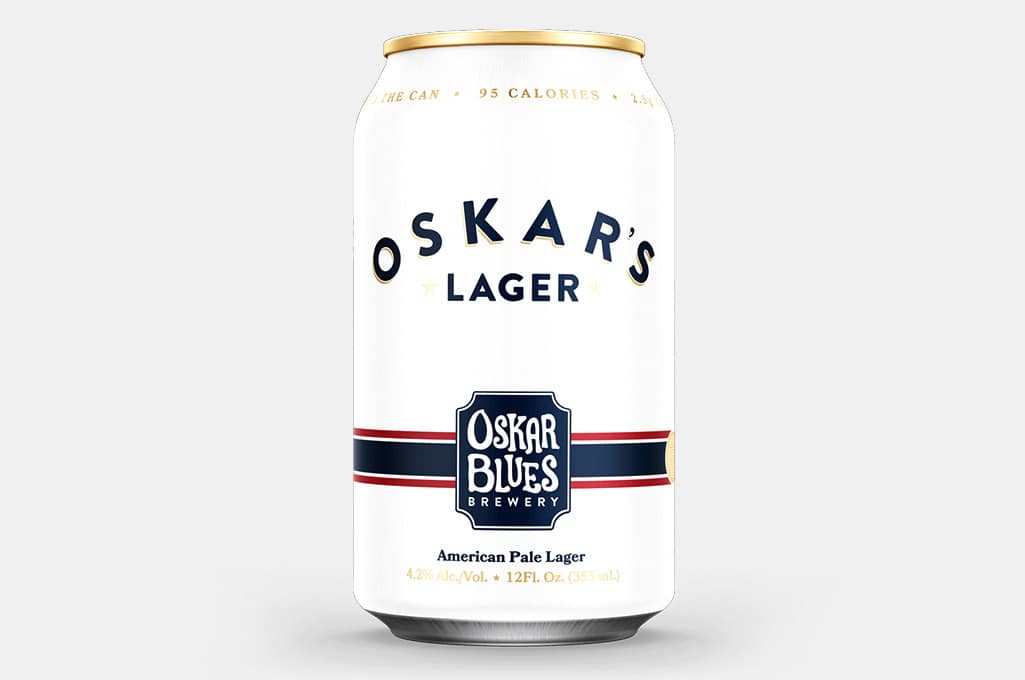 Oskar's Lager
Oskar Blues has been producing beloved beers since their 1997 founding in Lyons, Colorado—but until recently, they hadn't settled into a lager recipe worth selling. That changed just this year, with the release of Oskar's Lager. It's incredibly crisp, smooth, and easy-drinking, with an ABV that makes it suitable for all-day drinking. If you're buying a six pack, at least double up on it. Once your beer-drinking relatives get a taste of this lager, it'll disappear faster than you can say "turkey leg."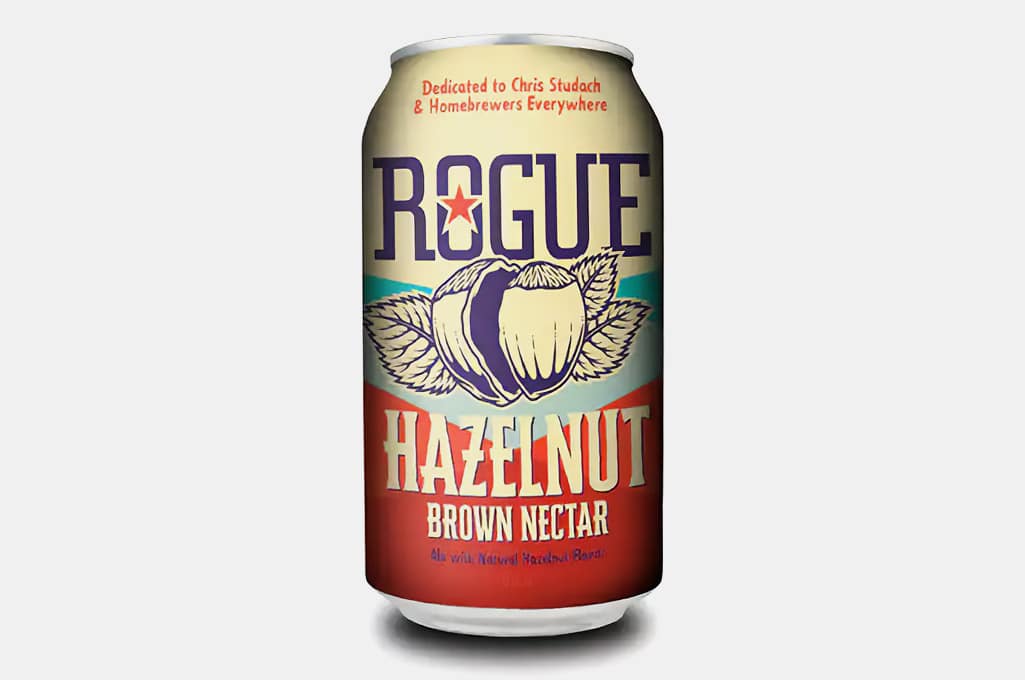 Rogue Hazelnut Brown Nectar
European brown ales are already well-known for their roasted, nutty, and malty flavors and aromas. But what would happen if you added some of the Pacific Northwest's bounty of natural ingredients to one? That's what Rogue set out to answer with the creation of their Hazelnut Brown Nectar, and let me tell you—it's a fantastic beer for the holiday season and beyond. Smooth aromas of nuts, malt, and toffee dominate the nose, but it finishes surprisingly dry and drinkable.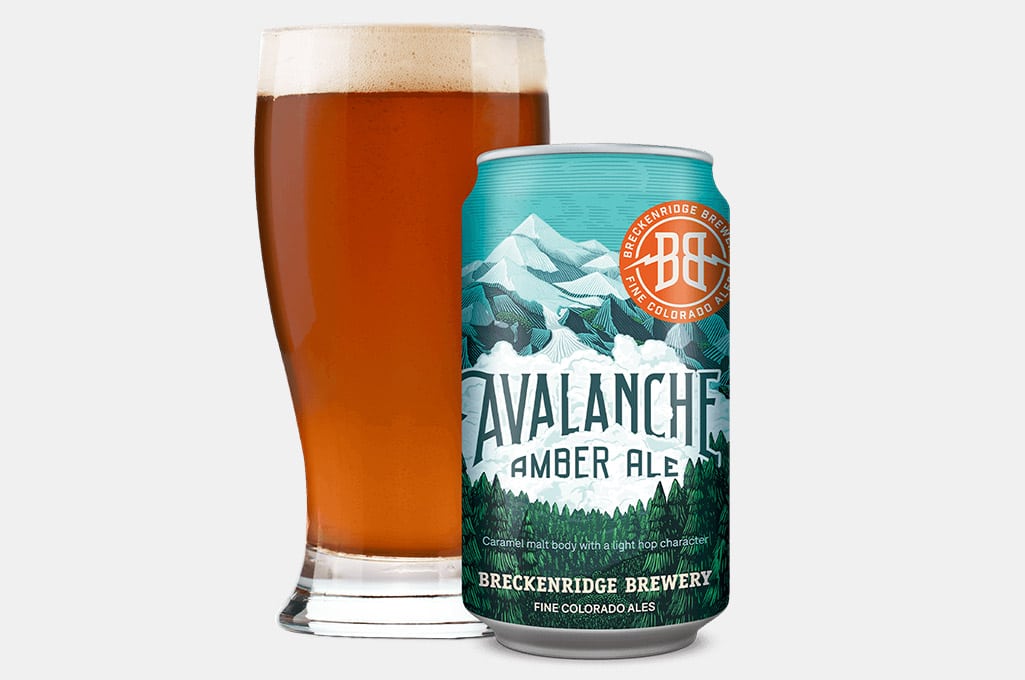 Breckenridge Avalanche Amber Ale
Colorado-based Breckenridge brewery excels at crafting imminently drinkable ales and lagers in traditional American styles. For their Avalanche Amber Ale, they use pale, chocolate, and caramel malts to create a rich but drinkable body. Then, they accent it with the lightest touch of hops for a bitter balance and clean finish. It's satisfying anytime of year, but especially delicious paired with Thanksgiving turkey and gravy.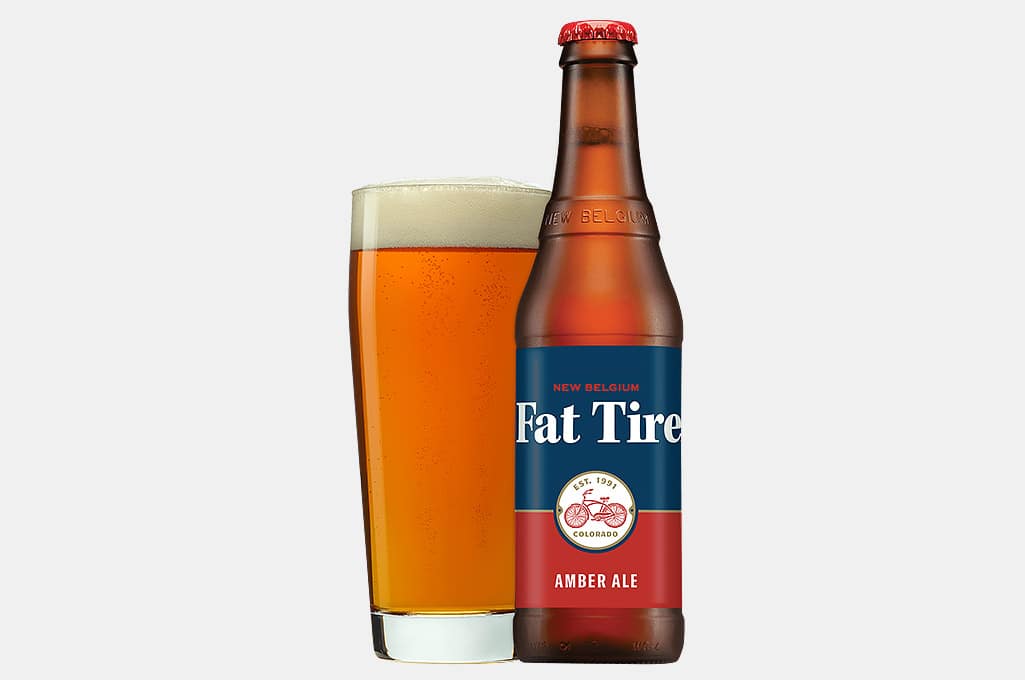 New Belgium Fat Tire Amber Ale
This is the beer that started it all for New Belgium, rocketing them from the realm of small craft brewer to nationally recognized beer commodity. And for good reason, too—their Fat Tire Amber Ale is so perfectly balanced, you'll want to keep drinking them all day long. But at the same time, it offers a compelling finish that's unexpected in a session beer. Look for the white ale variation for a refreshing change of pace, too.
Disclosure: Clicking on these links and making a purchase may earn us a small referral fee, at no extra cost to you. Learn more here.
freestar.config.enabled_slots.push({ placementName: "gearmoose_leaderboard_btf", slotId: "gearmoose_leaderboard_btf" });