10 Best Wireless Headphones Under $100
Tiny ear buds were all the rage for a while, but novelty fades, and when you're listening to music, you want an immersive experience, not a piece of plastic crammed in your ear that slips out of place, lets outside noise leak in, and leaves you with an earache after a few minutes of wear.  Save your ear buds for jogging and hands-free calls in the car and upgrade to a pair of comfortable, high-quality wireless headphones for listening pleasure.
 
Sure, you might look like a wannabe DJ, dancing down the sidewalk in your wireless Princess Leia buns, but you won't care when "Bohemian Rhapsody" is trumpeting around your head like you're in the studio with Freddie Mercury, or the opening guitar licks of Metallica's "Nothing Else Matters" are oh-so-gently caressing your brainpan.  Of course, you need the right wireless headphones, not your dad's old wired pair with the ancient pads that shed black dandruff all over your face and the exposed plastic that pokes your ears.
 
A resurgence in these listening devices has led to a whole new slew of options in the market, but if you're not keen to drop a few Benjamins on a pair of Beats by Dre headphones, what can you do to fuel your solo dance party?  Try a few of these playlist-worthy wireless headphones on for size at under 100 dollars a pair.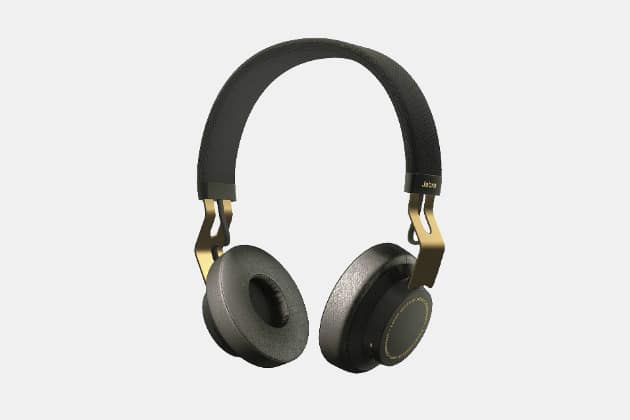 Jabra Move Wireless Headphones
It wasn't that long ago that Jabra was killing it with their wireless Bluetooth headsets for smartphones.  In fact, their mobile headsets date back decades, and they have the distinction of creating the first noise cancellation technology.  It's no surprise, then, that they'd come out with some truly exceptions wireless headphones.  Characterized by crisp sound quality, thanks to signature DSP (digital signal pro-cessing) and ultra-lightweight construction, you can get a full 14 hours of playback on a single charge without needing a break. – Shop Now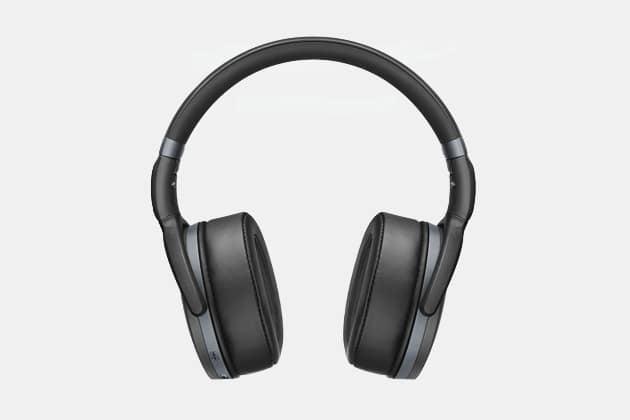 Sennheiser HD 4.40 BT
These pretty ear machines are softly rounded and stuffed with padding, but what truly punctuates the HD 4 series from Sennheiser is the vibrant sound quality you'll enjoy every time you put them on your noggin.  The closed-back, over-ear design reduces outside noise so you get total sound immersion with expert tuning, superior balance, and dynamic bass for those block-rockin' beats.  Freedom of movement is a must, and you're sure to love the reliable transmission and detailed sound offered by proprietary drivers and an audio codec with Bluetooth 4.0 and aptX. – Shop Now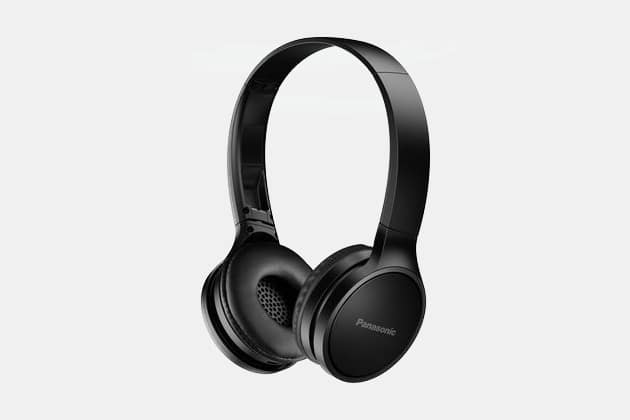 Panasonic RP-HF400B-K Wireless Headphones
These might not be the prettiest headphones, but they do offer a sleek, streamlined appearance that will certainly appeal to minimalists, and they more than make up for their lack of outward embellishment with stellar sound – 30mm neodymium drivers deliver resounding bass and crystal-clear treble – and up to 20 hours of wireless playback when fully charged.  Plus, you can quick charge in 15 minutes for 2 hours of playback when you're in a rush.  At $40, they're also among the most affordable headphones you'll find. – Shop Now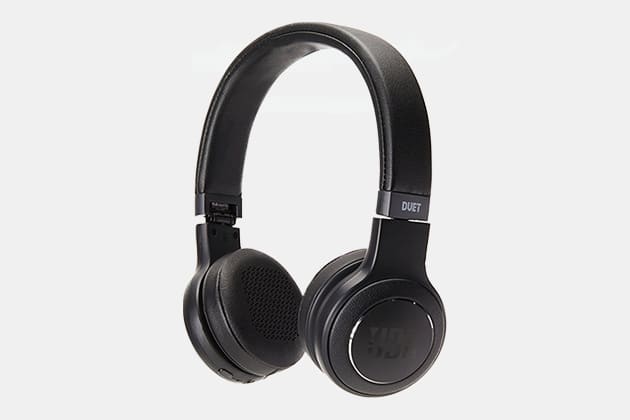 JBL Duet Wireless On-Ear Headphones
JBL is known for their quality speakers, and they don't disappoint with their foray into the land of on-ear sound technology.  You'll enjoy 16 hours of play with just a 2-hour recharge time, and you can easily toggle between Bluetooth devices if you need to answer a call in the middle of jammin' with Bob Marley.  40mm drivers offer JBL's signature sound, leather ear pads are built for comfort and made to last, and aluminum accents take these simple headphones into the realm of posh peripherals. – Shop Now
Sony ZX220BT Wireless On-Ear Headphones
At first glance, you might not be totally impressed with these headphones, which are pretty plain and offer only 8 hours of battery life, but all you have to do is look at the brand name to know you're getting quality electronics.  Bluetooth 4.1 with NFC tech means you can easily pair with devices at a distance of up to 33 feet, and 30mm drivers and 100dB sensitivity deliver the powerful sound that embraces your eardrums and enlivens your soul. – Shop Now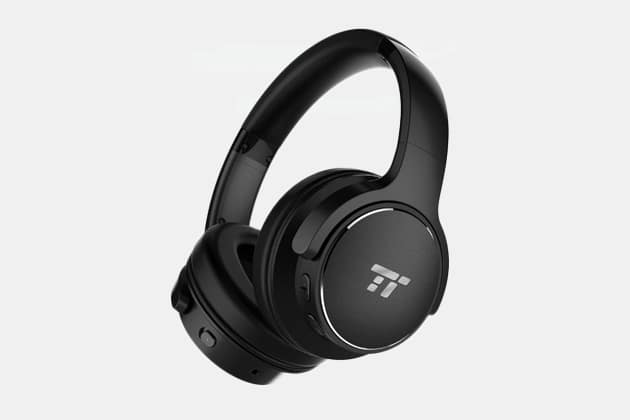 TaoTronics BH040 Noise Cancelling Wireless Headphones
The rounded design and chromed accents make for a pretty slick and modern looking pair of wireless headphones, and that's exactly what you'll get with this offering from TaoTronics.   Comfort, convenience, and of course, sound quality are all on the high end, with cushy ear pads, 30 hours of playback, and active noise cancellation, not to mention HiFi stereo and deep bass delivered by 40mm, large-aperture drivers.  At just sixty bucks, you're sure to be amazed by the comfort and sound quality. – Shop Now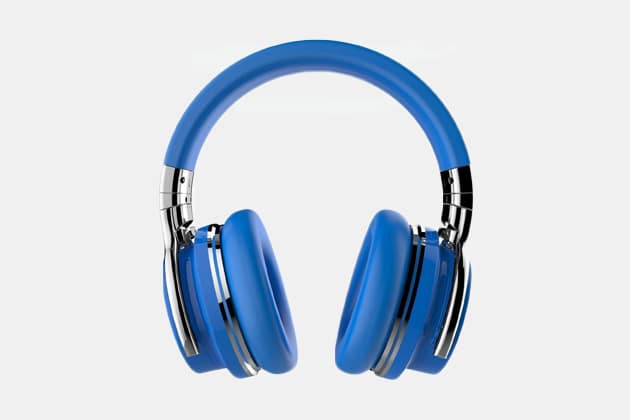 COWIN E7 Active Noise Cancelling Wireless Bluetooth Headphones
My, what big headphones you have…all the better to hear with.  COWIN goes all in with large headphones in bold colors.  Are they competing with Beats in the looks department?  Maybe.  But at a fraction of the cost (just $55), you're definitely getting a better deal with the COWINs, which feature ergonomic ear cushions, 30 hours of playback, professional active noise cancellation that auto adapts to your environment, and 45mm drivers with high dynamic bass response, plus Bluetooth 4.1 for the height of wireless connectivity. – Shop Now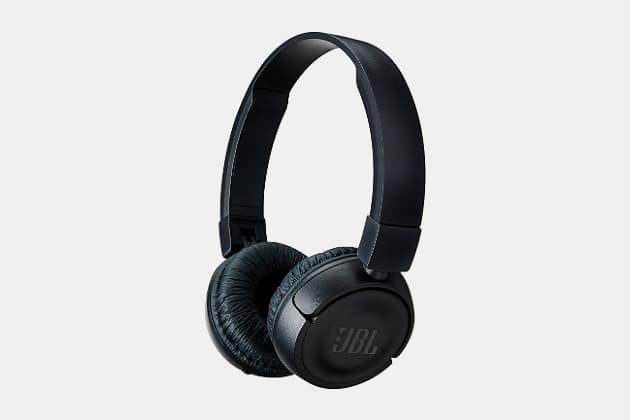 JBL T450BT
360-degree swivel on earphones isn't something the average person would think to look for, but this is one instance where the DJs got it right.  Being able to flip the pad off one ear so you can keep listening even as you talk to another person in the room is super convenient.  And it looks pretty cool.  I mean, you'll also enjoy the signature JBL sound, 11 hours of battery life, wireless Bluetooth 4.0, and intuitive controls to seamlessly switch between devices. – Shop Now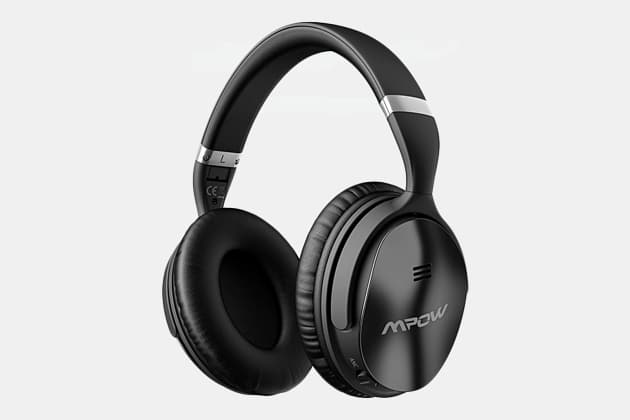 MPOW H5 Headphones
They've got active noise cancelling technology, a must in this madding world of idiots shouting into their cell phones in public.  They've got 40mm drivers for superior balance and deep bass so your sound is always tight.  They even have protein ear pads (whatever the heck that means) for comfort and durability.  You'll get 30 hours playback and apparently, you can bend the headband up to 10,000 times (they tested it for elasticity and toughness).  If you're looking for excellent sound quality in a wireless package that will withstand a bomb blast, MPOW seems to have the solution. – Shop Now
Philips SHB9850NC/27 Wireless Noise Canceling Headphones
Philips has been delivering superior sound system technologies for years, but their big claim to fame with these wireless headphones is up to 99% noise cancellation, which makes them a real boon any time you're traveling by subway, airplane, or some other form of mass transit, or when the guy in 3B is playing the trumpet at 2am.  One-tap NFC pairing with Bluetooth devices makes for incredible ease of use, while high-res audio ensures stellar sound when blasting your favorite tracks. – Shop Now