While not the most popular beer style in the world (that title goes to lager) or even in the US, the IPA is definitely the beer style that gets the most press. It's also arguably the most popular among craft beer fans. Whether it's a classic West Coast IPA, New England-style IPA, milkshake IPA, or anything in between, it's a guarantee you'll find one of these hoppy, sometimes dank, piney, and bitter beers on every craft brewery's menu from Sacramento to St. Augustine.
For those new to the style (or drinkers who simply require a refresher), the IPA (or India Pale Ale) was created back in the 1700s by mistake. English brewers, in an effort to keep their beer fresh on the months-long journey to India, added extra hops to ensure it wouldn't get skunky and unpalatable. Not only did it work, but drinkers enjoyed the slightly bitter, floral flavor of the beer. While the basic recipes have changed over the centuries, the IPA remains one of the most popular craft beer styles to this day. Especially in the US.
Since there are over 9,000 breweries currently in the United States alone and you can safely assume that most (if not all) have at least one IPA on their menu or in production at all times, that's an awful lot of IPA to drink. There's no question that not only sampling every US IPA is an enormous task, but It's also a laughably impossible one. That's why, it's best to support your local breweries and try to sample some of the more well-known, respected, highly ranked, and sometimes downright hard to find IPAs.
We're talking, of course, about bucket list IPAs. You know, the IPAs that you may or may not have ever tried before that consistently rank in the top ten on sites like BeerAdvocate and the IPAs that are talked about in bars and breweries in whispered hushes like even knowing about them means you belong to a secret beer-guzzling society. Those beers.
While it might not be exactly the same as yours, below you'll find our list of the top ten bucket list IPAs every bitter, hoppy beer fan should try (since trying every IPA in America isn't happening). Keep scrolling to see all of our picks.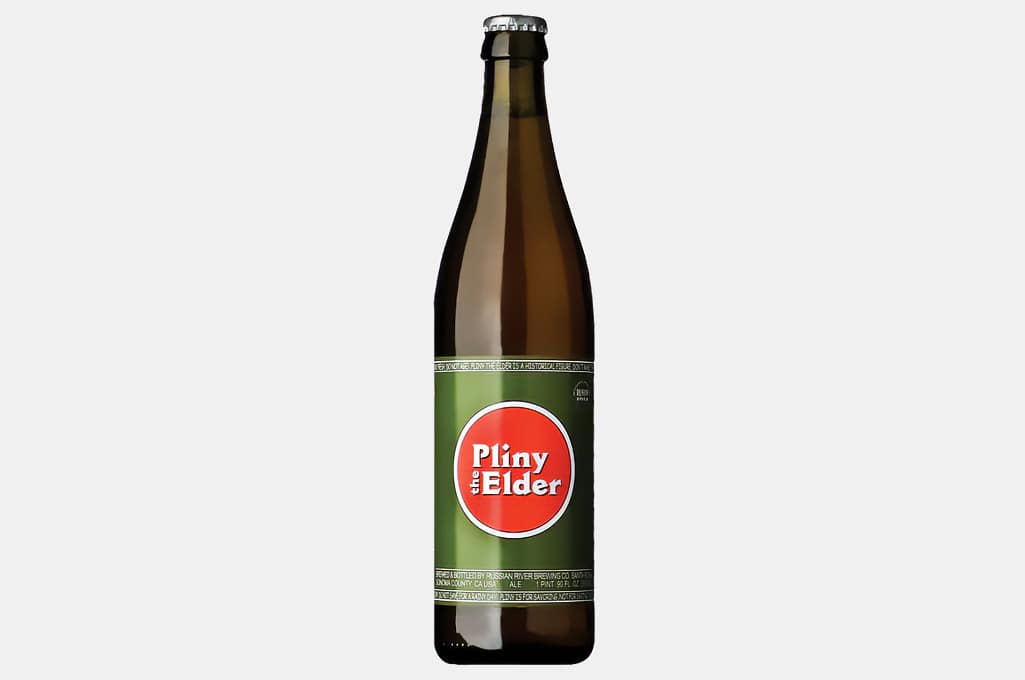 Russian River Brewing Pliny The Elder
California's Russian River makes a ton of great beers. So many that it was really a toss-up between adding its Pliny The Elder, Pliny The Younger, or Blind Pig. We settled on Pliny The Elder because it's historically one of the most popular bucket list beers. Brewed with Amarillo, Centennial, CTZ, and Simcoe hops, it's known for its mix of fresh citrus, dank pine, and floral hops. It's not an easy beer to find as distribution is limited.
Origin: California
ABV: 8%
Price Range: $7-10 for a bottle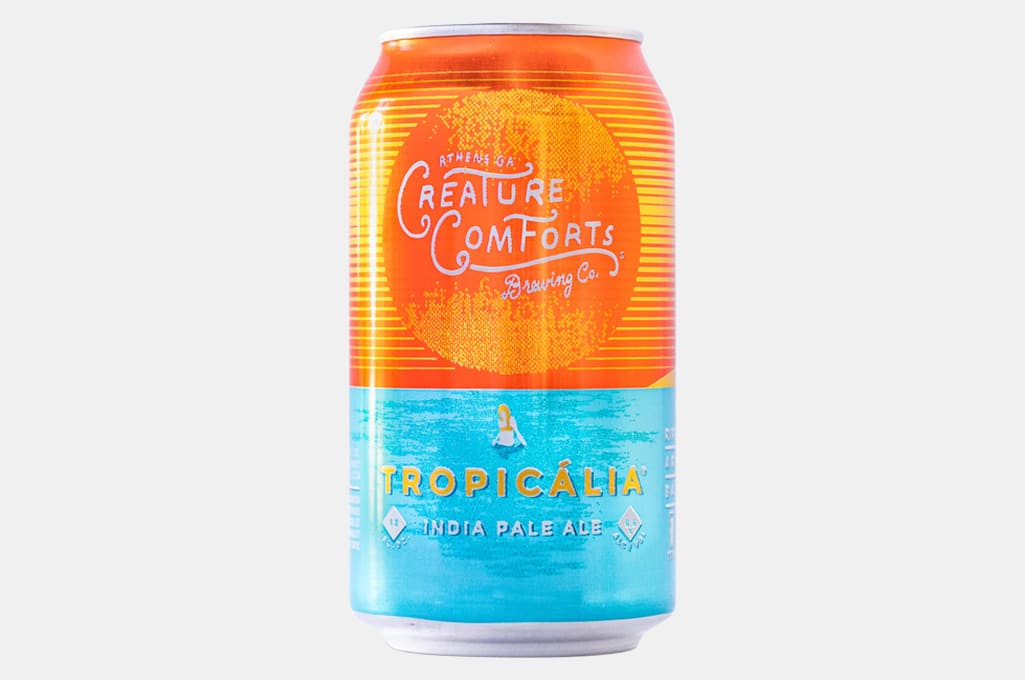 Creature Comforts Brewing Tropicália
One of the great things about Creature Comforts Tropicália is its availability. You can get it almost anywhere. While some might say this removes it from bucket list-dom, we don't. Not all bucket list IPAs are hard to find. Some are right there waiting to be discovered. This beer is a must-try because of its mix of juicy tropical flavors (hence the name), tart citrus, and pleasing, slight bitterness that ties everything together perfectly.
Origin: Georgia
ABV: 6.6%
Price Range: $11.99-12.99 for a six-pack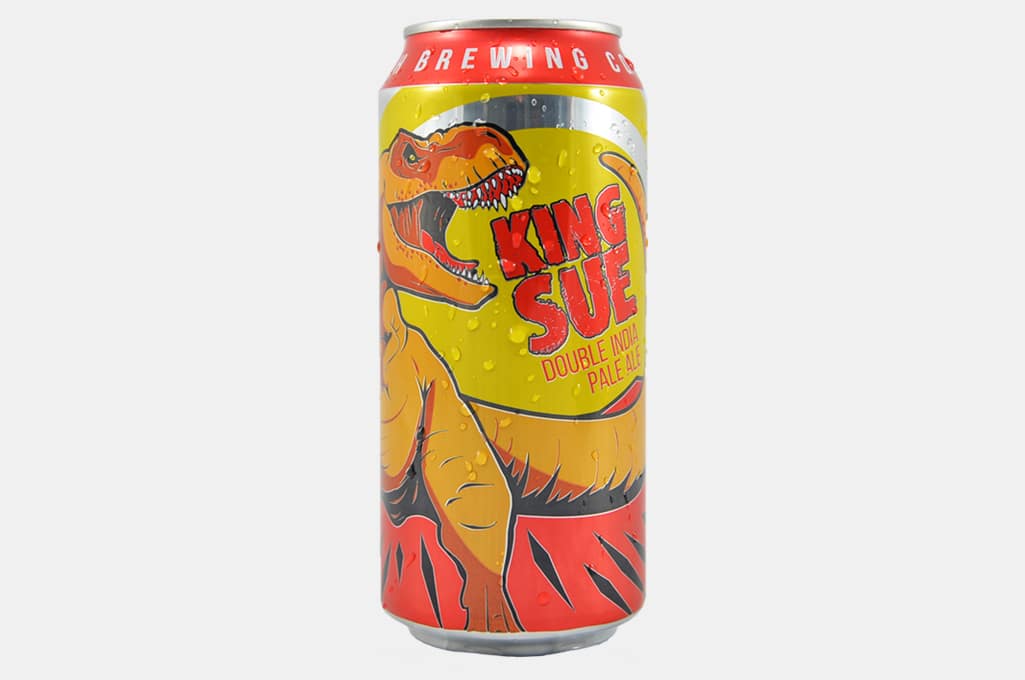 Toppling Goliath Brewing King Sue
If you thought every bucket list IPA would be a bitter, hop bomb, you'd be totally wrong. No IPA bucket list is complete without Toppling Goliath King Sue. This aptly named beer is an extremely hazy, juicy New England-style IPA that's been hopped exclusively with Citra hops. It's known for its juice-like, almost creamy mouthfeel featuring notes of tangerine, ripe pineapple, mango, guava, and tart grapefruit.
Origin: Iowa
ABV: 7.8%
Price Range: $17.99-19.99 for a four-pack of 16-ounce cans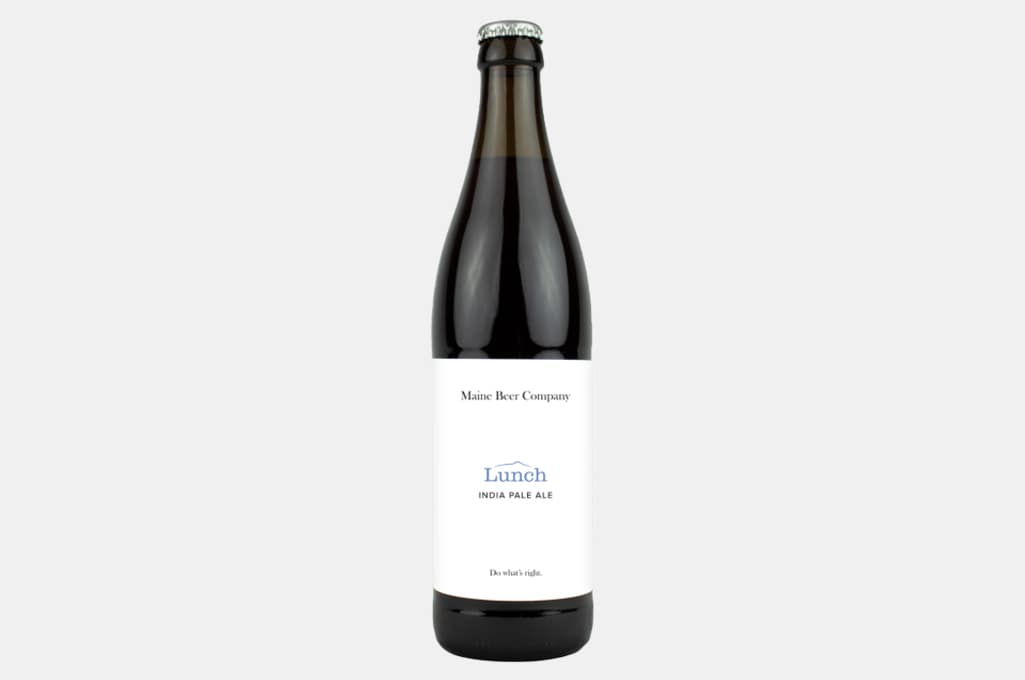 Maine Beer Lunch
Technically, Maine Beer Lunch is named for a whale that's been seen off the coast of Maine since 1982. It gets its name because of a bite mark on one of its fins. The beer that bears its name is brewed with a variety of malts as well as Amarillo, Centennial, Simcoe hops. It's juicy, fruity, and features flavors like pine needles, orange pulp, guava, mango, and pineapple, as well as a caramel malt backbone that hold everything together.
Origin: Maine
ABV: 7%
Price Range: $6.99-8.99 for a 16.9-ounce bottle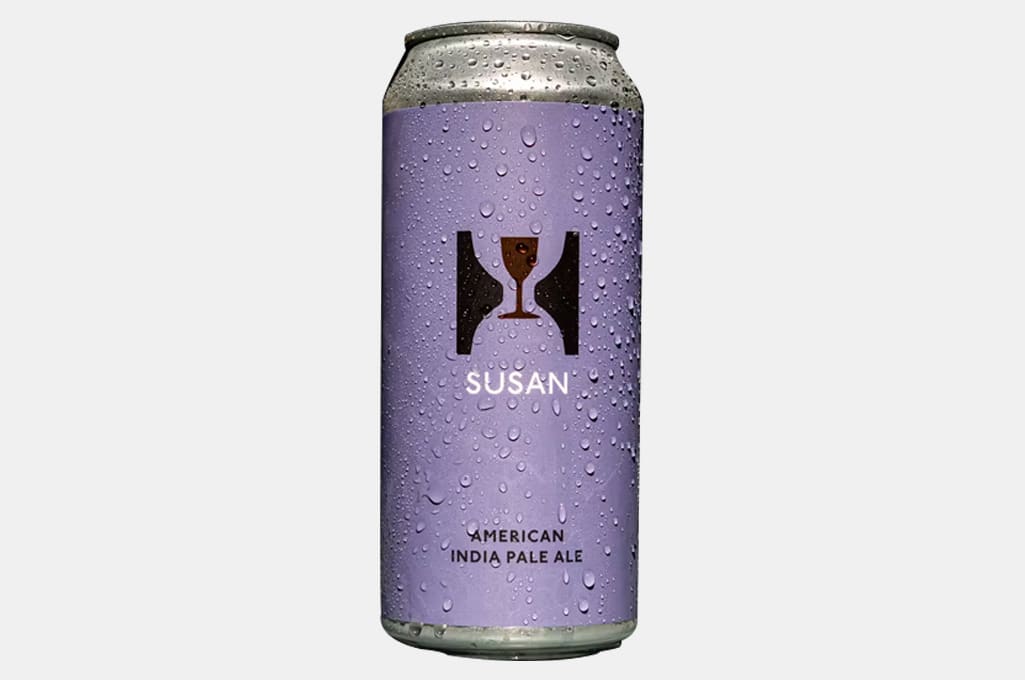 Hill Farmstead Brewery Susan
Hill Farmstead Susan might be the holy grail of bucket list IPAs. Probably the most difficult to get your hands on, this top-rated beer is named for the owner's grandfather's sister. She was born in the 1800s and died in 1976 and the beer brewed to pay her tribute was brewed with Yakima Valley hops as well as Riwaka hops from New Zealand. It's known for its mix of tart, citrus sweetness, slight tropical flavors, and grassy, floral hops presence. A beer that has to be tasted to be believed.
Origin: Vermont
ABV: 6%
Price Range: Limited Availability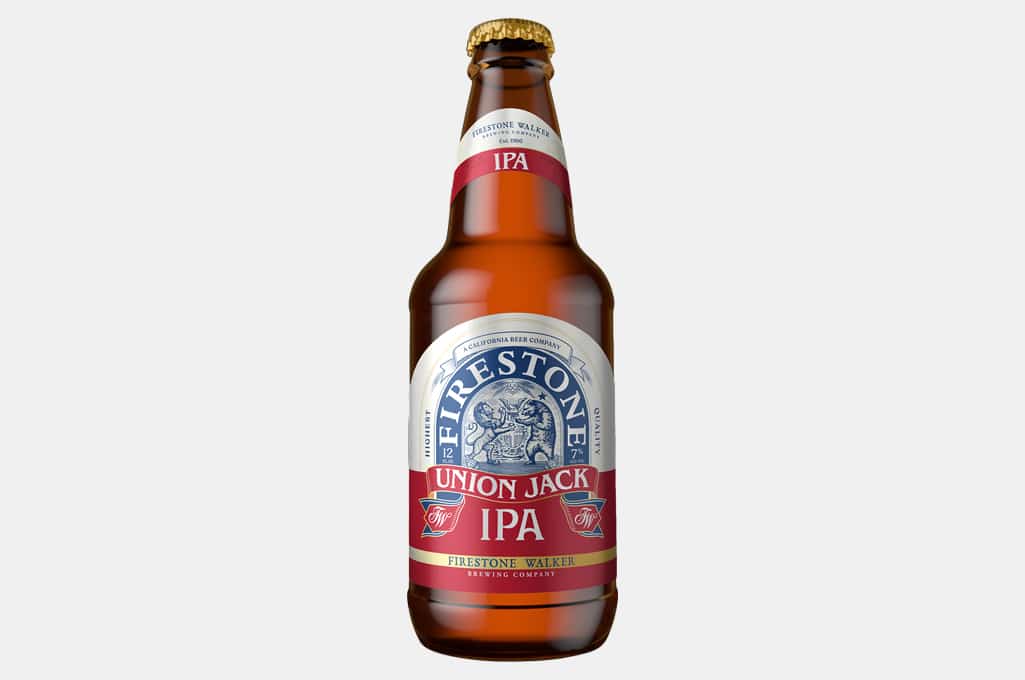 Firestone Walker Brewing Union Jack
Another easy-to-find beer that deserves a spot on this list, Firestone Walker Union Jack is the California brewery's nod to the British half of its two owners. One of the most respected West Coast IPAs ever made, it's brewed with a variety of malts as well as CTZ, Cascade, and Centennial hops before being dry-hopped with Cascade, Centennial, Simcoe, Citra, Amarillo, and Chinook hops. The result is a dank, pine needle-filled beer with notes of pineapple, tangerine, and the perfect amount of malt sweetness.
Origin: California
ABV: 7%
Price Range: $10.99-11.99 for a six-pack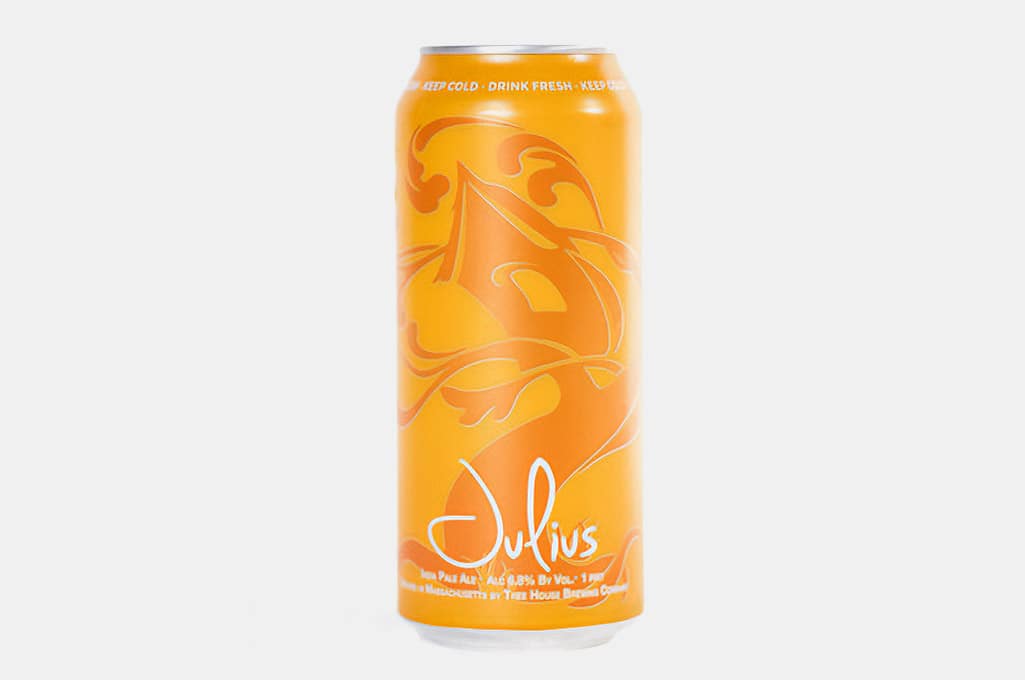 Tree House Brewing Julius
Tree House is a beer destination for IPA fans. While the brewery has a slew of great beers, every drinker wants to try its flagship beer: Julius. This juicy, hazy New England-style IPA is brewed with Mosaic, Warrior, Citra, and Simcoe hops. It's filled with flavors like passionfruit, mango, peach, pineapple, tangerine, and floral, slightly bitter hops.
Origin: Massachusetts
ABV: 6.8%
Price Range: $5-8 for a 16-ounce can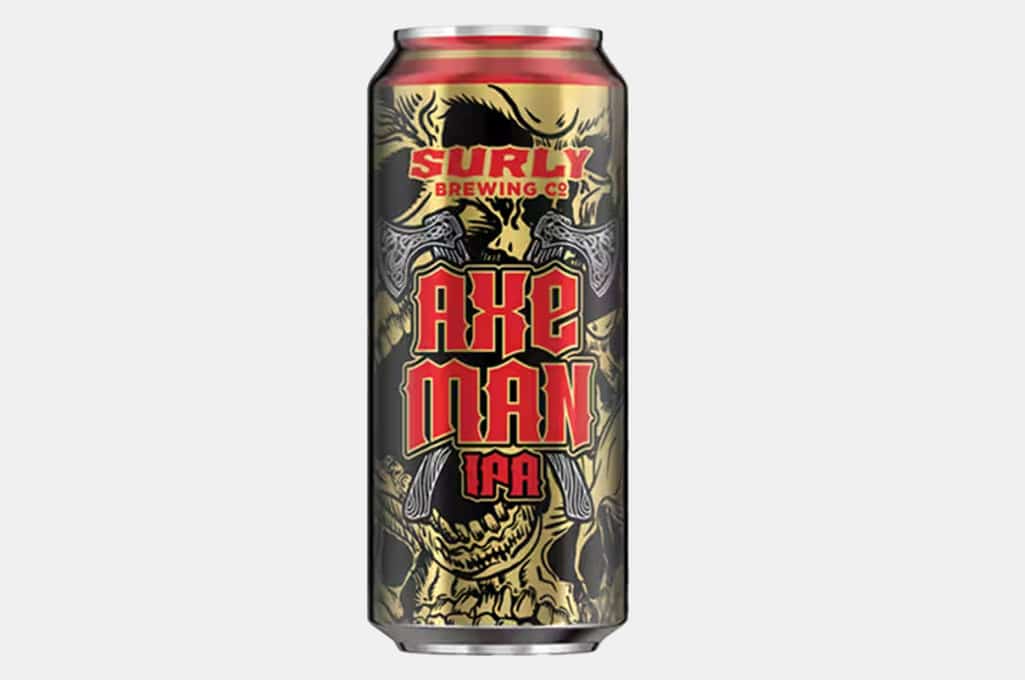 Surly Brewing Axe Man
If you've never tried a beer from Minnesota's Surly Brewing, now is the time. It's the kind of brewery that produces nothing but bangers. But its highly coveted Axe Man is arguably its best. Originally brewed in collaboration with Denmark's Amager Brewery, it's double dry-hopped with Citra and Mosaic hops to give it over-the-top dank, piney, pineapple, orange, mango, and grapefruit flavors.
Origin: Minnesota
ABV: 7.2%
Price Range: $16.99-18.99 for a four-pack of 16-ounce cans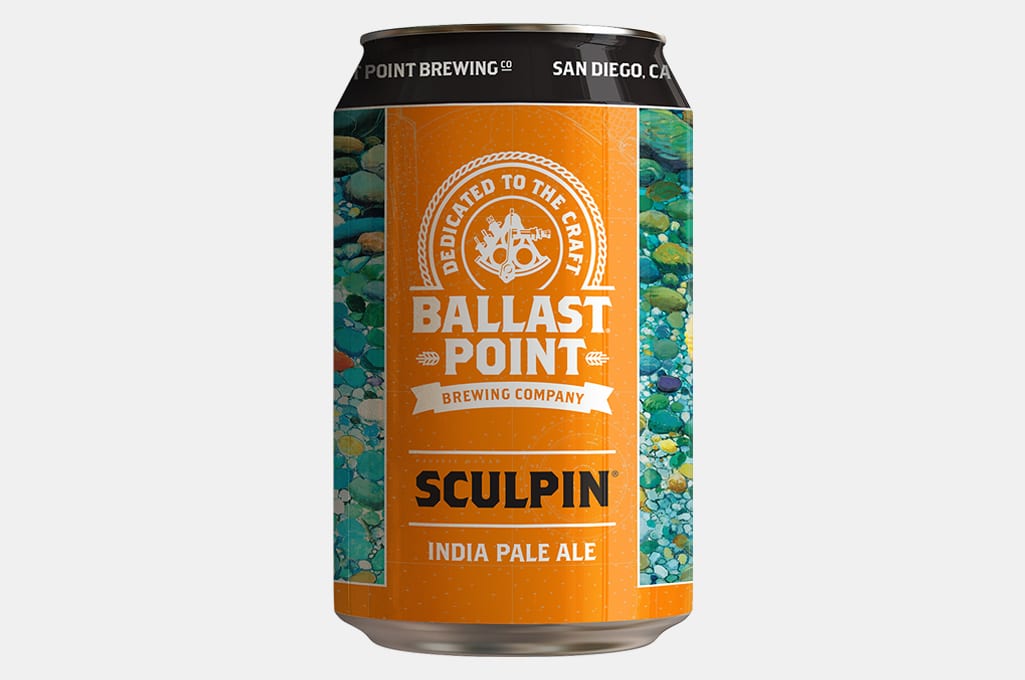 Ballast Brewing Point Sculpin
Ballast Point Sculpin is not only one of the highest-rated IPAs ever made, but it's also possibly the easiest to find. Honestly, there's no excuse for you to not try this beer. Named for the stinging fish of the same name, it's hopped at five different stages during the process. This creates a beer bursting with peach, mango, lemon zest, and bright, floral, resinous pine.
Origin: California
ABV:7%
Price Range: $11.99-12.99 for a six-pack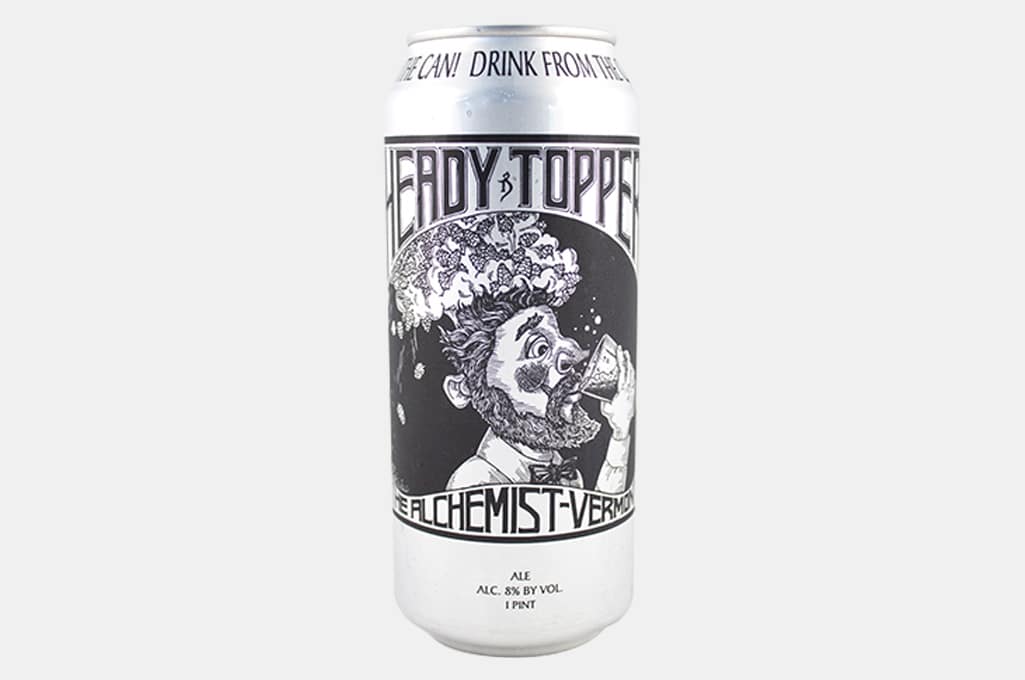 The Alchemist Brewery Heady Topper
Over the years, there have been few beers more sought-after than The Alchemist Heady Topper. This double IPA is shrouded in a bit of mystery. One of the most popular IPAs ever made, its creator will only tell fans that it's made with British malts and American hops. The rest is shrouded in secrecy. It's no secret though that it's delicious and loaded with notes of dank pine needles, tangerine, pineapple, and a nice caramel malt backbone that leaves you craving more.
Origin: Vermont
ABV: 8%
Price Range: $5.99-7.99 for a 16-ounce can
Disclosure: Clicking on these links and making a purchase may earn us a small referral fee, at no extra cost to you. Learn more here.
freestar.config.enabled_slots.push({ placementName: "gearmoose_leaderboard_btf", slotId: "gearmoose_leaderboard_btf" });