What is everyday carry in service of? Helping you get things done. Making a list, opening a box, cutting a cord, or organizing your payments of choice. They are the tools you rely on to help you take care of business. So here's our round-up of four blacked-out, infinitely serviceable EDC items that will help you do what needs doing — and one blacked-iron curio for when it's time to take a break.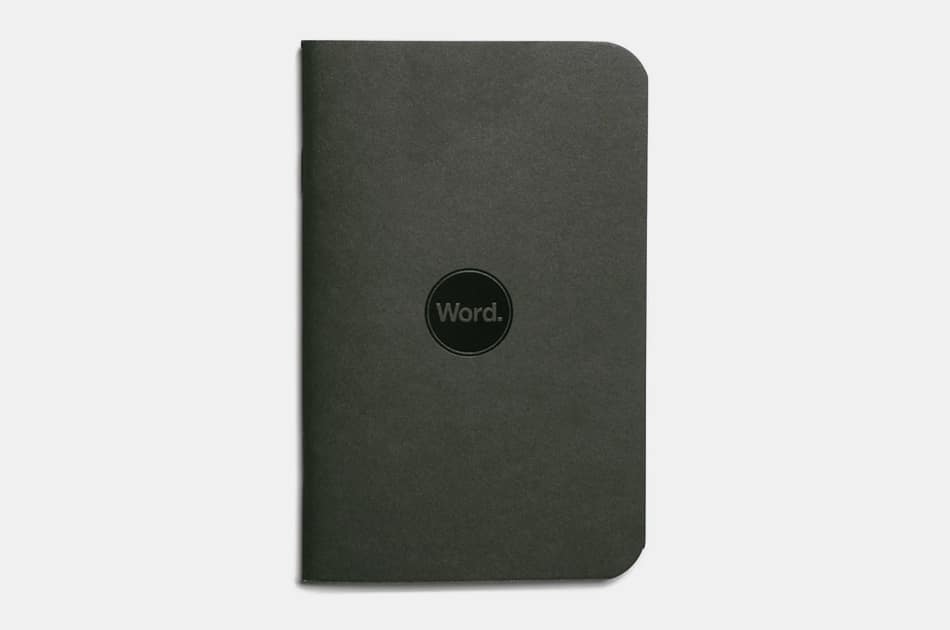 Word. New Black Notebook
Is it weird to get excited about a notebook? You can get ten for a dollar at the grocery store. But the way Word. does notebooks, excitement is warranted. The paper is Lynx opaque ultra smooth white 60# text which doesn't just sound cool, writing on it is like guiding a laser through butter. And their bullet point system is elegant yet effective in helping you organize your life.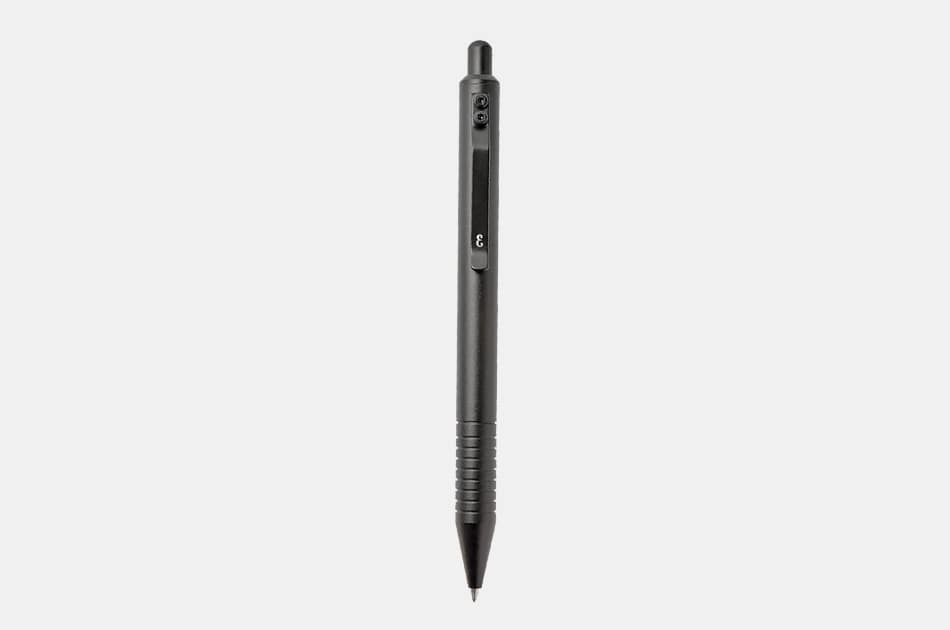 Grafton EDC Pen
After you snag yourself a quality notebook, it's time for a pen that's up to the task of writing in it. The Everyman Grafton Pen has earned serious cred in the EDC community for being expertly weighted, built to last, and compatible with the ultimate ink refill, the Fisher Space Pen (and a slew of others). But the best part is the price beats most comparable pens out there by a good $20.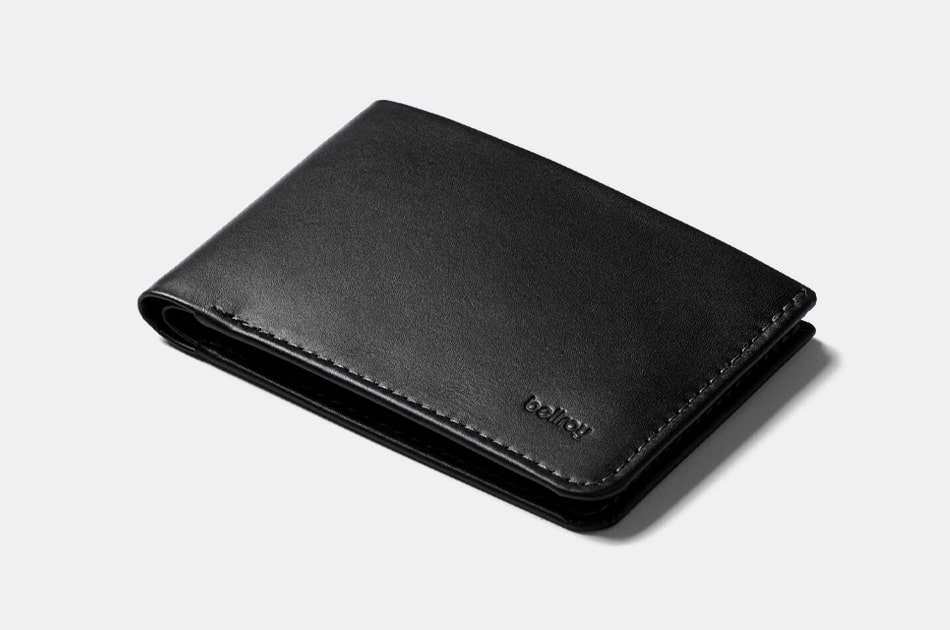 Bellroy Low Wallet
Bellroy — makers of hyper organized, super sleek options for your EDC — hail from Australia and it just so happens AUD bills are the same width as paper money USD (fun fact: currency lengths Down Under vary by denomination). Their Low Wallet is a minimalist wallet for those who like to carry around those bills unfolded. The all-leather billfold will take on four to twelve cards and unfolded bills, and fits nicely in your front pocket.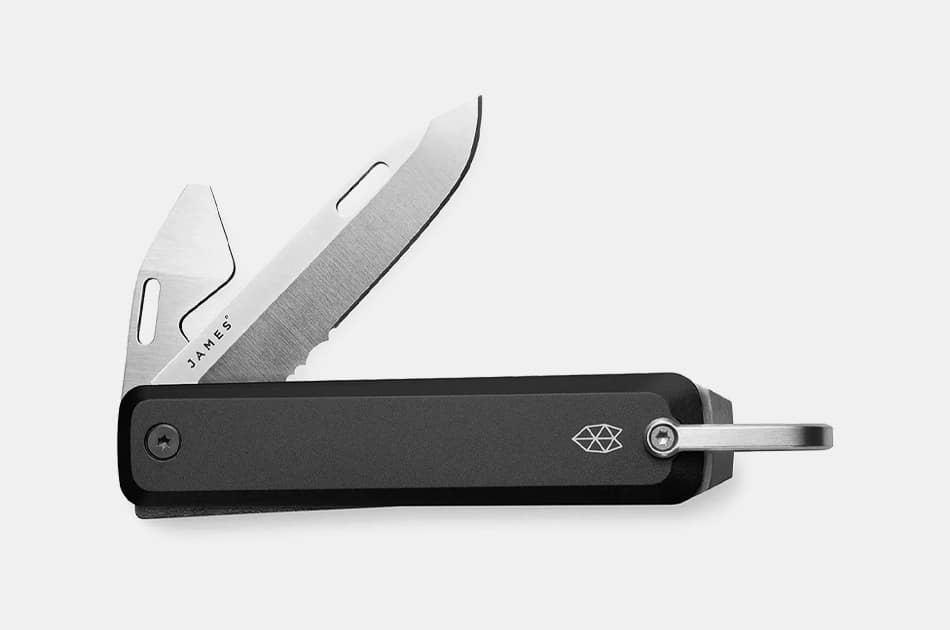 The James Brand Ellis Knife
The James Brand made a name for themselves by paring down the knives and tools they make to the essentials. That's represented beautifully by the Ellis. A simple 2.6-inch, stainless steel, partially serrated blade and a bottle opener/flathead tool housed in an aluminum handle with their multipurpose pry/scraper at the end. It takes up minimal space, but you'll reach for it multiple times a day.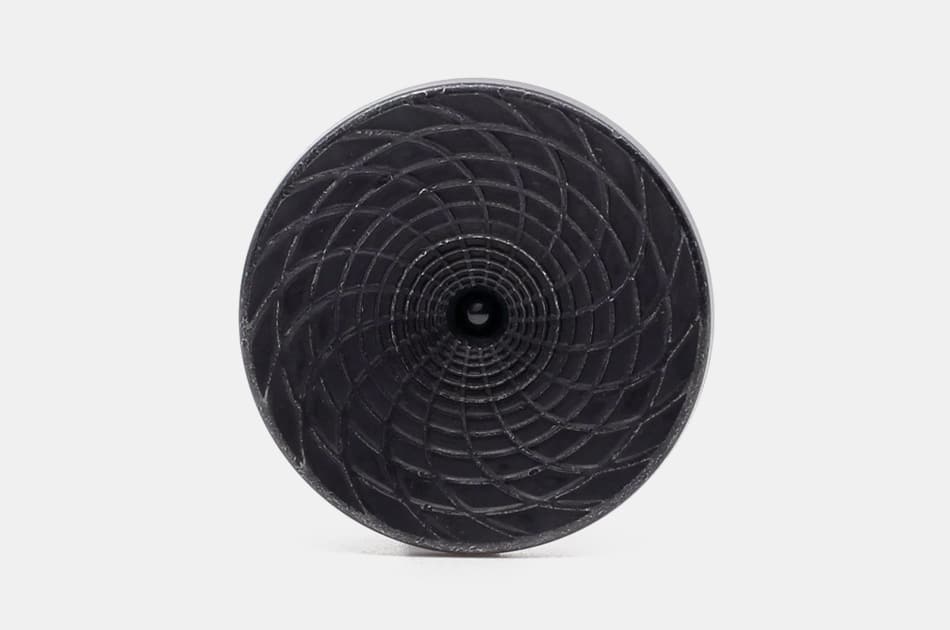 Event Horizon Spinner Coin
No, this has nothing to do with the uber-creepy horror movie. This event horizon is a blacked iron spinning coin, perfectly balanced on a ceramic ball point to spin flawlessly. The design seemingly sucks everything — space and time and your attention — into its core. The perfect fidget-worthy item, it takes on worry-stone duty in your pocket and spins its way to meditative zen on any flat surface.
Disclosure: Clicking on these links and making a purchase may earn us a small referral fee, at no extra cost to you. Learn more here.