We're all figuring out ways to not go crazy right now. Honest Camper has the right idea. Offering a range of retro and modern VW and Mercedes microbuses — aka #vanlife vans — the Vancouver, BC company is giving you the opportunity to live for a few days in a socially-distanced traveling abode that you can drive far, far away, at least granting yourself the impression of escape. 
Their Retro Volkswagen Westfalia campers have a fridge, cooktop, sink, sleeping (and seat-belted seating) accommodations for four. They stock the camper with good-smelling candles, bedding, cooking/serving ware, and towels. A night will run you between $200 and $300 Canadian (between $150 and $225 USD) with a minimum booking of two nights. The newer Sprinters grant you all the amenities of the older buses plus the addition of a roof-top sleeping area, an off-grid aux battery, and a beefier engine. 
Where will you take it? Starting out from British Columbia, a drive in pretty much any direction will be pretty dang majestic (though heading due west for too long will get pretty watery). A rental comes with about 90 miles of driving per day, with the option to add unlimited mileage for $25 per diem.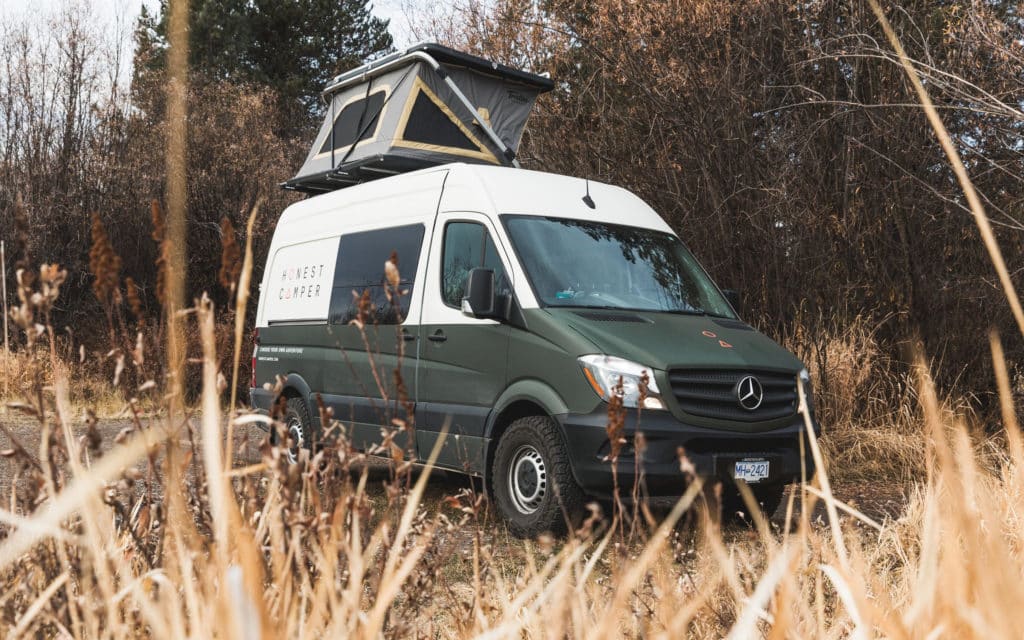 Pick up happens in Coquitlam just outside of Vancouver (they also have one van parked in the San Francisco Bay Area) and in the spirit of COVID-19, they do contactless pick-up and drop-off. In possibly our favorite bit of icing on the cake, their vans are named for 80s sitcom characters. So don't worry if the Blanche Devereaux '85 VW Westfalia is booked up, the Cliff Clavin '17 Mercedes-Benz Sprinter may still be available.
Disclosure: Clicking on these links and making a purchase may earn us a small referral fee, at no extra cost to you. Learn more here.