The KeySmart Pro was good. But as we all know, more of a good thing is better. The KeySmart Max improves on the KeySmart Pro in battery life, volume, and brightness. But if you're not familiar with what a KeySmart does, here's the scoop: In addition to being a bar-style key organizer, the gadget includes tracking capabilities from Tile, which means you can use your phone to find your keys (and use your keys to find your phone). It also includes a handy LED flashlight, and can accommodate handy tools right alongside your keys.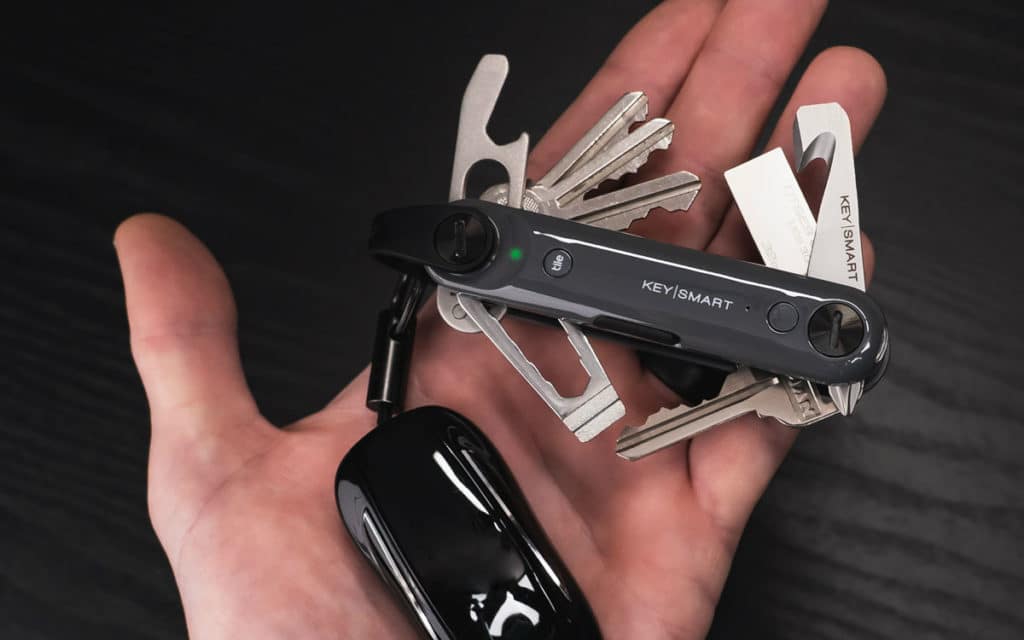 For the KeySmart Max, the bluetooth range connecting your keys and phone is longer (150 feet now) and the ring tone made by your keys when you're locating them is twice as loud. Following suit, the battery lasts twice as long before it needs a recharge (via mini USB) and the LED flashlight is two times brighter. They even included one of their multitools with the Max, one that opens beers and tightens screws on the fly. So if you were unfamiliar with KeySmart before, introducing yourself to the Max is a very good place to start. 
Disclosure: Clicking on these links and making a purchase may earn us a small referral fee, at no extra cost to you. Learn more here.