Gift Ideas: No-Shave November
Its November 1st, which means that No-Shave November has officially begun. For those who don't know, Movember, or No-Shave November as some would prefer to call it, officially began (according to some sources, not all) in 2004 when 30 Australian men grew fantastic mustaches for 30 days to inspire awareness for men's prostate cancer and depression.
Today, the Movember Foundation continues this tradition by asking every man to "Change the Face of Men's Health" by ditching the razor for the entire month of November. On your journey to facial hair stardom, here are 10 No-Shave November gift ideas for yourself and others looking to support the cause this year.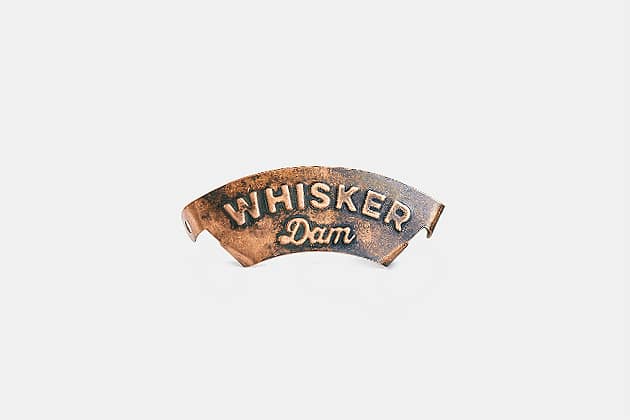 Whisker Dam
If you're doing your part to raise awareness for cancer by participating in No-Shave November, then your mustache will soon be well on it's way to becoming a respectable crumb duster. The only drawback to a great set of lip hair is navigating a glass of beer without wearing it. A noble solution to the beer-soaked mustache problem is the Whisker Dam, a 100% copper mustache guard dressed with a classic patina that sits securely on your beer glass and protects your hard-earned mustache from drowning in beer. It also works well with a coffee mug. – Shop Now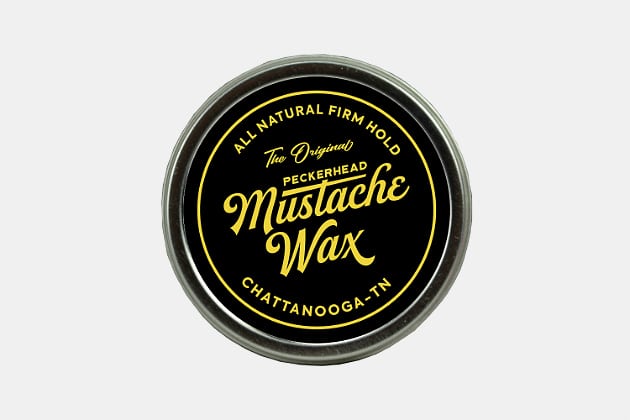 Peckerhead Mustache Wax
A firm-hold mustache wax is harder to find than a gas station on a midwest road trip. Most mustache wax brands promise an all day stiff hold, but fail to deliver. Rest assured that your November-grown handlebar mustache will keep it's shape well after quitting time thanks to Peckerhead's stiff-hold concoction. – Shop Now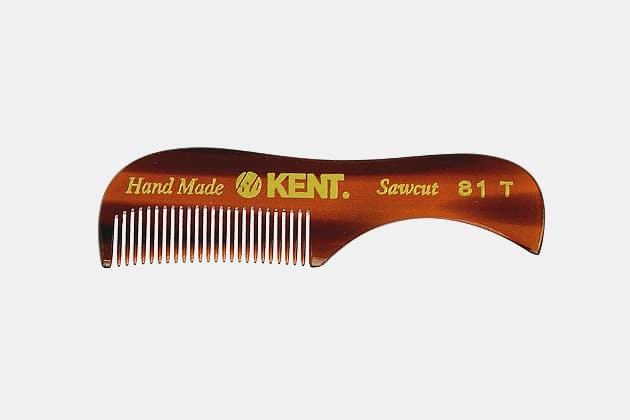 Kent Beard Comb
Growing a beard is half the battle. The other half is maintaining it, and a great tool for the job is a pocket beard comb like this one from BeardBrand. Finely-polished teeth ensure that brushing snags and knots out of your beard is as painless as it possibly can be. – Shop Now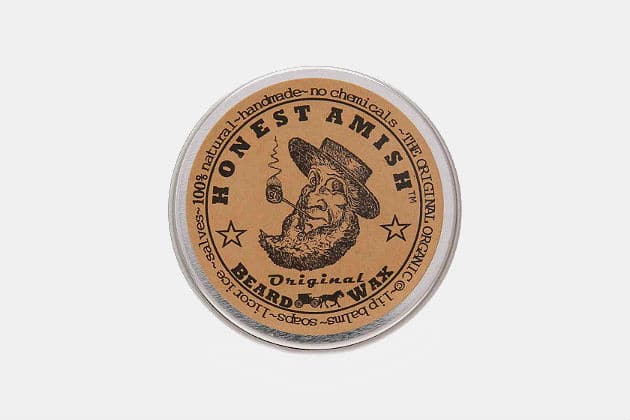 Honest Amish Beard Wax
While beard popularity ebbs and flows among the "English," beards have been a permanent fixture in the Amish community for a good three hundred years. And the natural, sustainable ingredients you'd expect to find in an Amish man's beard care arsenal can also be found in the products of this western Pennsylvania company that named itself after the simple-living church. Honest Amish Original Beard Wax is made by hand and from scratch, from local beeswax and organic oils and butters. – Shop Now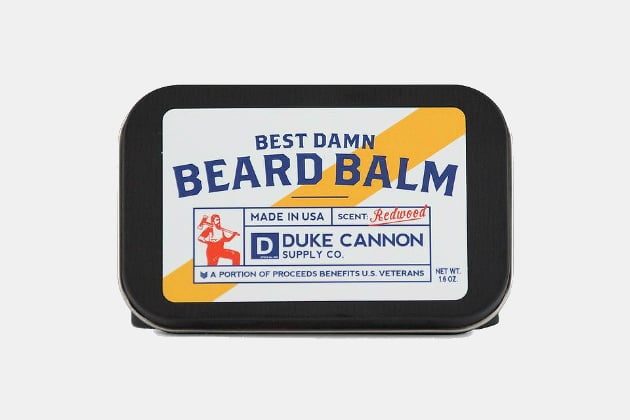 Duke Cannon Best Damn Beard Balm
Growing a beard is the hardest part about having said beard, and maintaining it is a cinch thanks to Duke Cannon's Best Damn Beard Balm. Its made with superior ingredients such as lanolin and cocoa butter to moisturize your coarse face rug and tame those pesky flyaways, while a masculine woodsy scent will be sure to keep your budding beard from looking and smelling like a mountain man. – Shop Now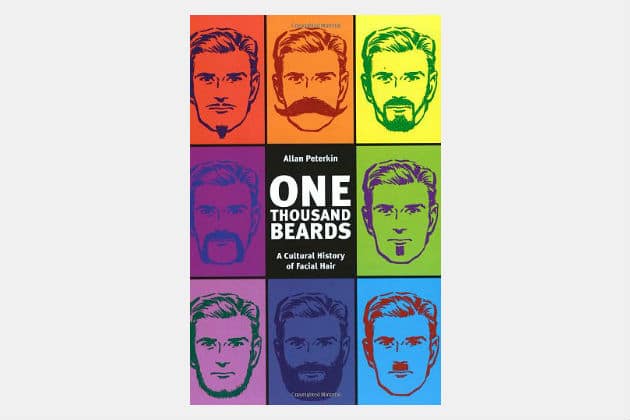 One Thousand Beards: A Cultural History of Facial Hair
Man's greatest achievement, the beard, is making a terrific and long-overdue comeback in our culture. There's no better way to celebrate its re-emergence than with One Thousand Beards: A Cultural History of Facial Hair. This book features the story of the beard and mustache and its influence on our culture, past and present. It also includes details and illustrations on popular styles of beards and how to grow and maintain them. A must-have read for paying homage to every guy's favorite pastime. – Shop Now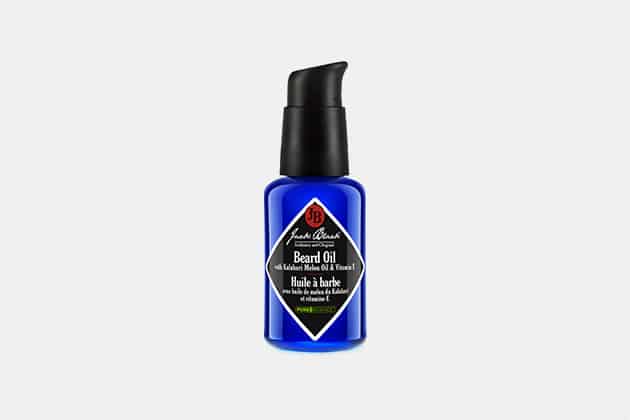 Jack Black Beard Oil
With nourishing ingredients like kalahari melon oil and Vitamin E, Jack Black continues to distinguish itself from other grooming brands on the market — the approach is no-nonsense, the packaging is seriously cool, and the brand's Auto-Replenishment program makes things easy for you. – Shop Now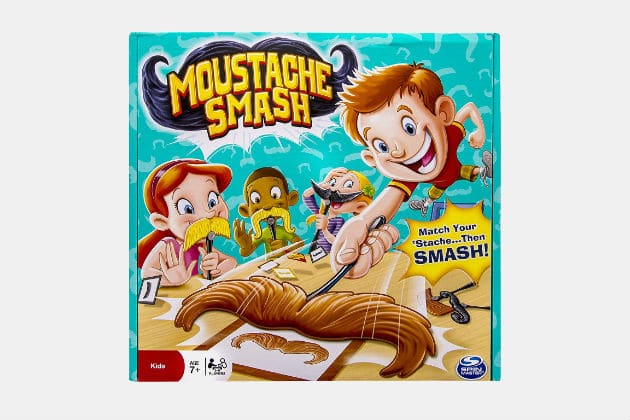 Moustache Smash
Forget Monopoly. While you're sitting around this winter, growing a beard, break out the Moustache Smash board game with your friends and family and start smashing your way to victory. No real mustache required to play. – Shop Now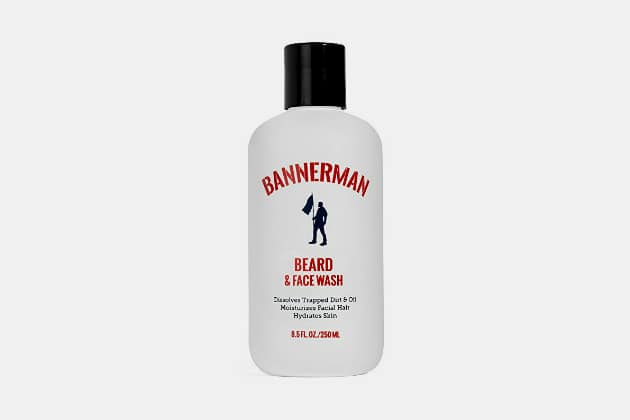 Bannerman Beard & Face Wash
Here's a brand that believes the path to a great beard starts with the skin underneath. The products they offer conspire to improve your skin, putting a stop to ingrown hairs, itchiness, and the dreaded beardruff. This wash contains chamomile and aloe to soothe your face, plus a white oak bark extract that works as an effective astringent. – Shop Now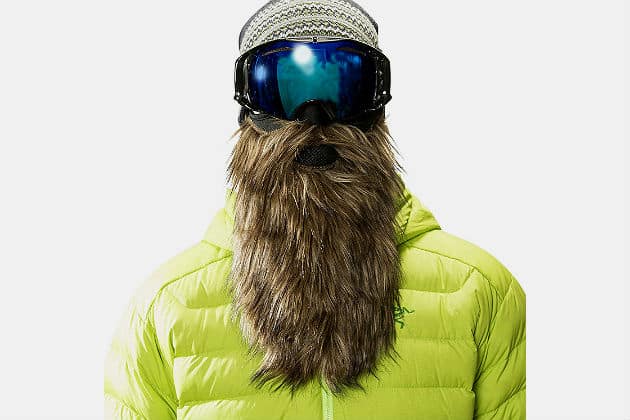 Beardski Ski Mask
A beard is about the coolest thing a man can own, save for a personal helicopter or a Unimog. For those without the necessary genes to grow one, the Beardski will let you look the part while keeping your hairless face warm. It's half insulated ski mask and half beard, crafted from thermal fleece with a waterproof neoprene lining so that you stay warm and dry on the slopes or in your car. – Shop Now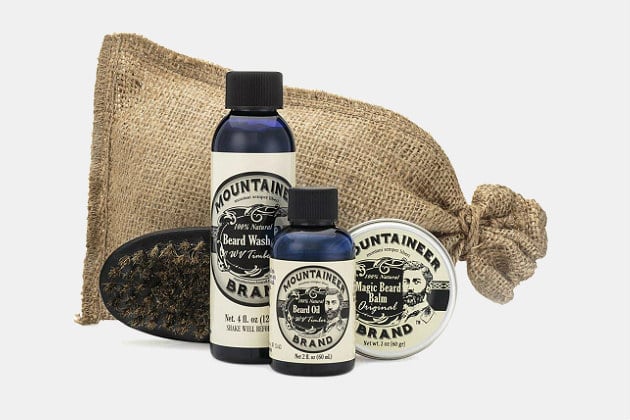 Mountaineer Brand Beard Grooming Kit
No-Shave November is officially here and, with any luck and some good genes, your beard — or mustache, if you play by the official No-Shave November rules — has grown into a burly masterpiece of beautifully-feathered locks of facial hair. Keep it in order with this all-in-one beard grooming kit by Mountaineer Brand. The kit contains everything you need to keep your beard and mustache in working order — beard oil, beard balm, beard wash, and a beard brush. – Shop Now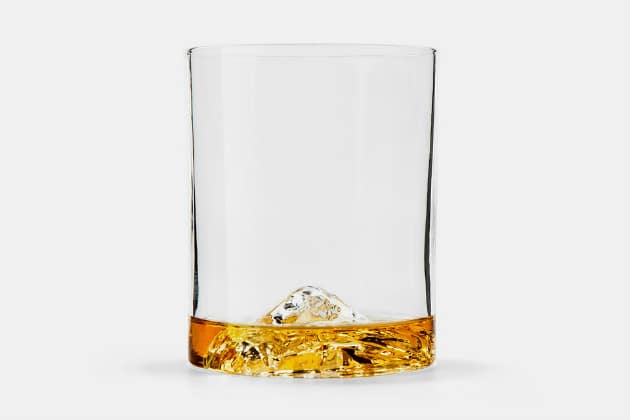 Whiskey Peaks Rocks Glasses
Trouble growing a beard? Whiskey is regarded by many men to be one of the best beard fertilizers in existence. Even if this is not true, sip some of the finest from one of the Whiskey Peaks Rocks Glasses and contemplate how great your mustache will look after No-Shave November.
Each of the four glasses features a different raised topographical bottom that recreates a famous U.S. mountaintop. The realistic peaks rising up from the bottom of your glass replicate the tops of Yosemite's Half Dome, Mount Rainier, Denali, and Sequoia National Park's Mount Whitney. Each lead-free crystal glass is also engraved with the name of the peak it celebrates. – Shop Now
Disclosure: Clicking on these links and making a purchase may earn us a small referral fee, at no extra cost to you. Learn more here.