It's day four on the river and you've caught nada. Time to pack it up and go home? Not if you have this cooler. With two inches of insulation and freezer grade gaskets offering ten days of ice retention, the Pelican Elite 45QT cooler isn't going to be the one to call it quits. It's Interagency Grizzly Bear Committee-certified to keep food safe from bears (and keep bears safe from your food) it also comes with Pelican's lifetime warranty against breakage or defects in workmanship.
The thirty-seven pound cooler is wheeled so you can easily get it where it needs to be, and has wide press and pull latches — wide enough to be used with gloves, in case ice fishing/winter camping is your thing. There's even an integrated fish ruler on the lid, which isn't meant to mock your catch-less run but rather to say, "Hey, the food is still edible and the beer's still cold, why don't you give it one more day and catch something sizable to throw on here?" – Shop Now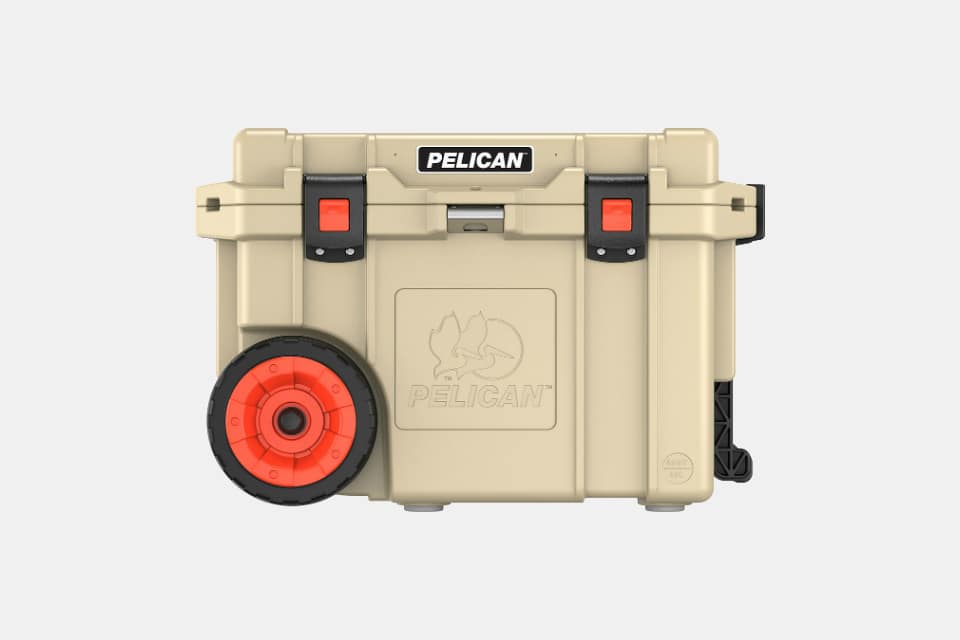 Disclosure: Clicking on these links and making a purchase may earn us a small referral fee, at no extra cost to you. Learn more here.