Upgrade Your Workspace With These 12 Desk Accessories
Whether you're working from home or putting in hours at the office, a well-designed desk is the lifeblood of productivity. Adding the right balance of clarity, structure, and creativity to your workspace can influence your motivation and output, making each item on your desk part of an important composition.
If you're looking to improve your desk space, look no further. We've compiled our favorite desk accessories to help channel your inner task ninja, boost focus, and—of course—add timeless style to your workspace. From clutter-busting organizational tools to unique sculptural accents, this is one work-ready roundup that you can't afford to miss.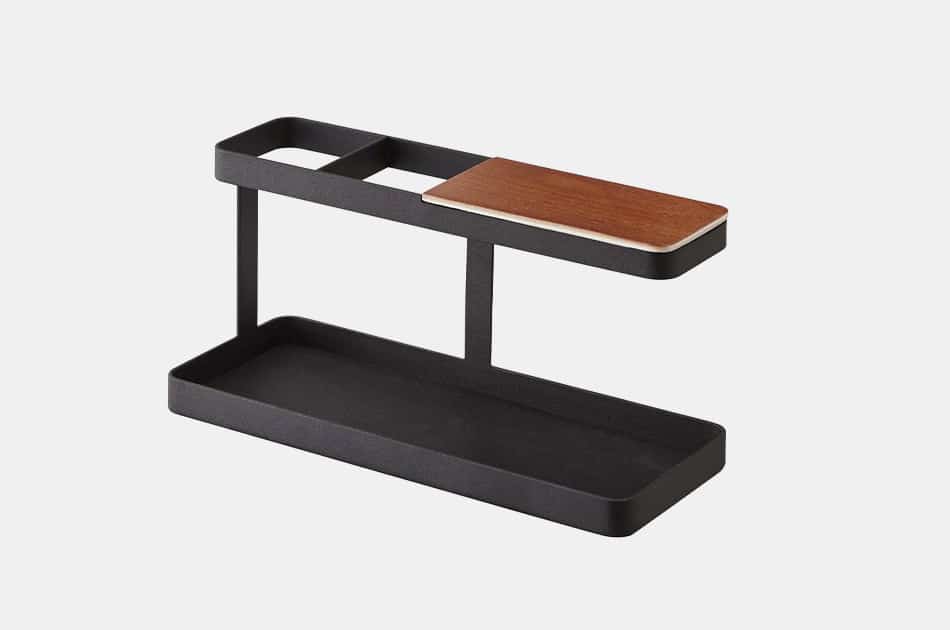 Yamazaki Tower Deskbar
This sleek Japanese design is built to transform your EDC essentials into a work of art. A must-have for neat freaks and clutterphobes, the Tower Deskbar has bi-level storage featuring an elevated platform, open accessory holster, and lower bin catchall. Its thin profile maximizes your desk space and adds vertical storage capacity, making it perfect for holding everything from glasses, rulers, pens, watches, and wallets to keys and loose change.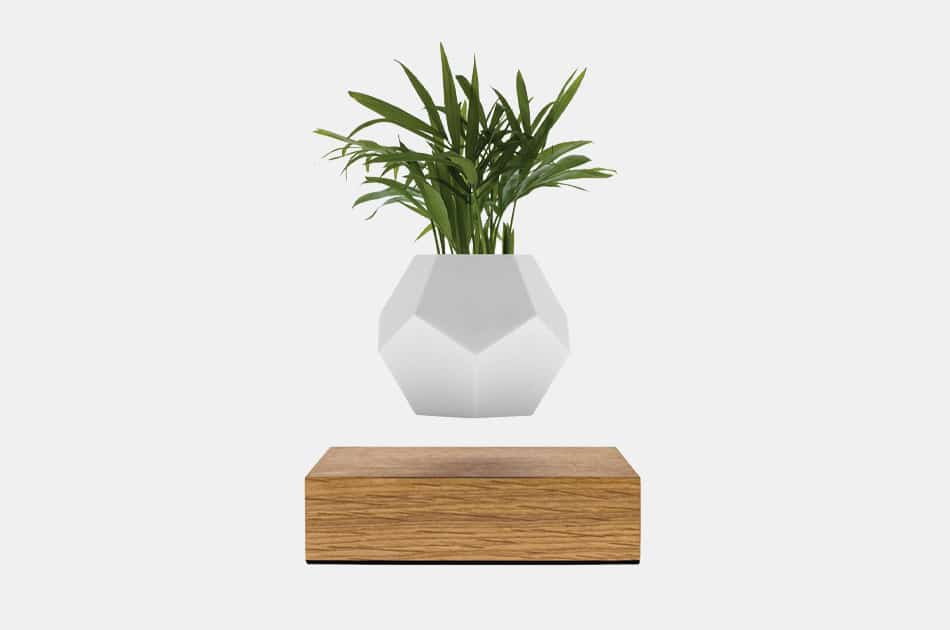 Lyfe Hovering Planter
Bring the awe-inducing power of nature into your workspace with the Lyfe hovering planter. Complete with a sustainably sourced oak platform and hovering geometric mini planter, this unique desk accessory will inspire Zen-like balance throughout your day. Control your planter's spin speed or stabilize the floating pot for stationary hovering. The Lyfe planter is perfect for displaying low-maintenance air plants and other potted micro-foliage for a fresher, livelier desk look.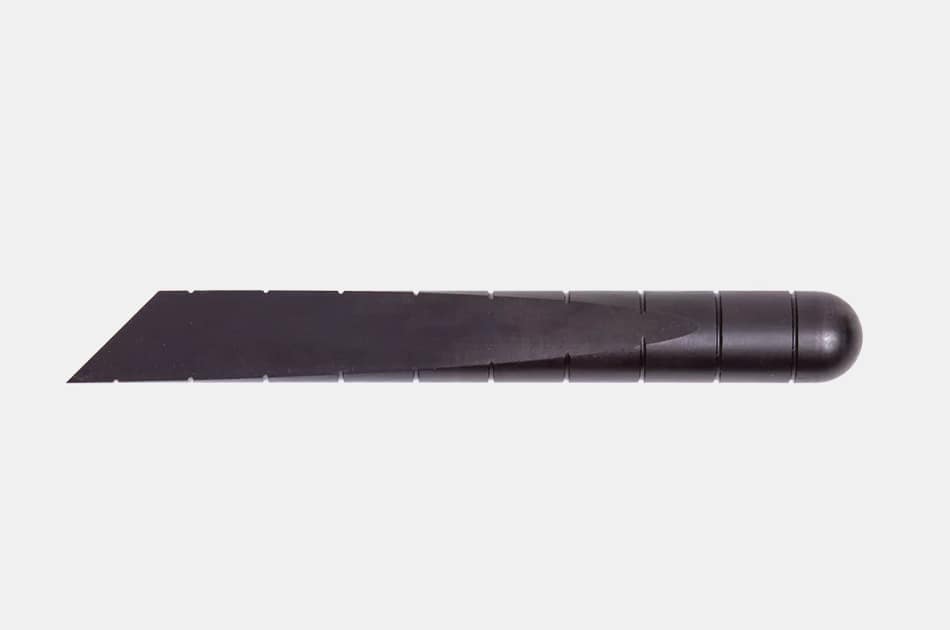 Craighill Desk Knife
The minimalist Graidhill desk knife is perfect for opening packages and attending to other small-scale cutting jobs. Designed to fit comfortably in the hand, this durable utility knife is milled from a solid bar of steel and features ½" inch notches for enhanced grip and easy on-the-go measuring. A dual flat-side shape keeps your knife in place and prevents rollaway. Available in stainless steel or carbon finishes.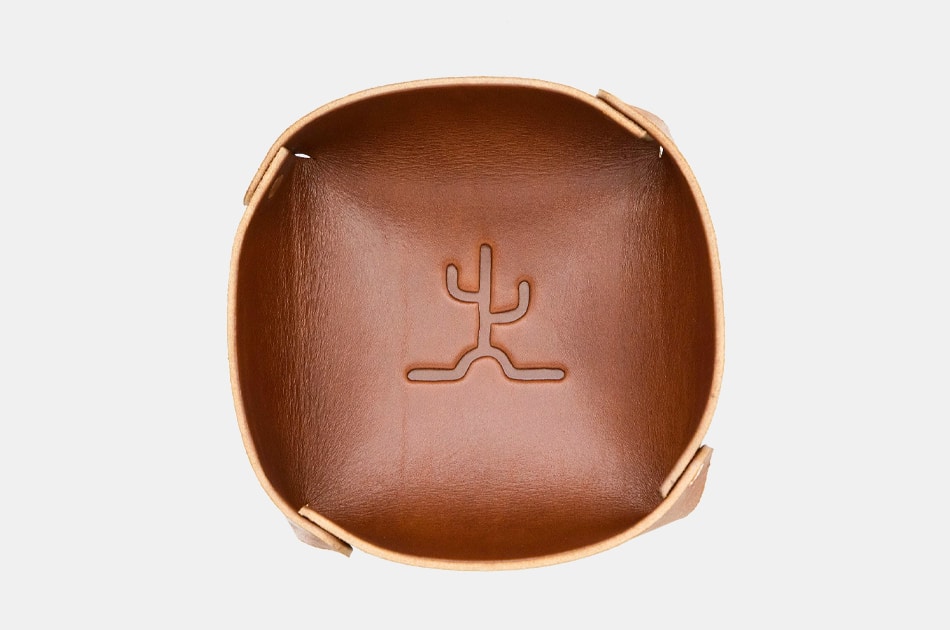 Bexar Goods Leather Valet Tray
For an easy, no-fuss way to store your EDC items, the Bexar leather valet tray offers simple design and ample space for unloading. At 7 x 7" inches, this square leather catchall looks at home on any surface and allows for a quick way to empty your pockets at the end of a commute. Solid copper rivets and thick U.S.-sourced bridle leather make this catchall tray a worthy investment in your long-term office organization.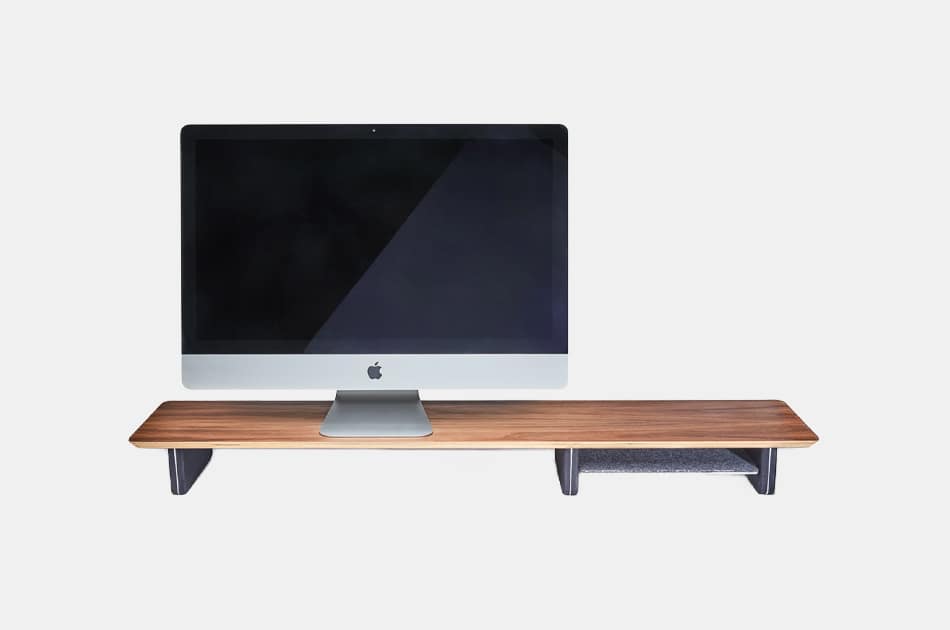 Grovemade Walnut Desk Shelf
Take full advantage of your desk space with the walnut desk shelf from Grovemade. This elegantly designed wooden shelf adds an ergonomic height-boost to your computer screen while increasing desk surface storage space. A 46-inch shelf width allows you to fit multiple computer screens or additional desk accessories, and the padded storage shelf keeps your tablet, 13-inch laptop, or important papers in order.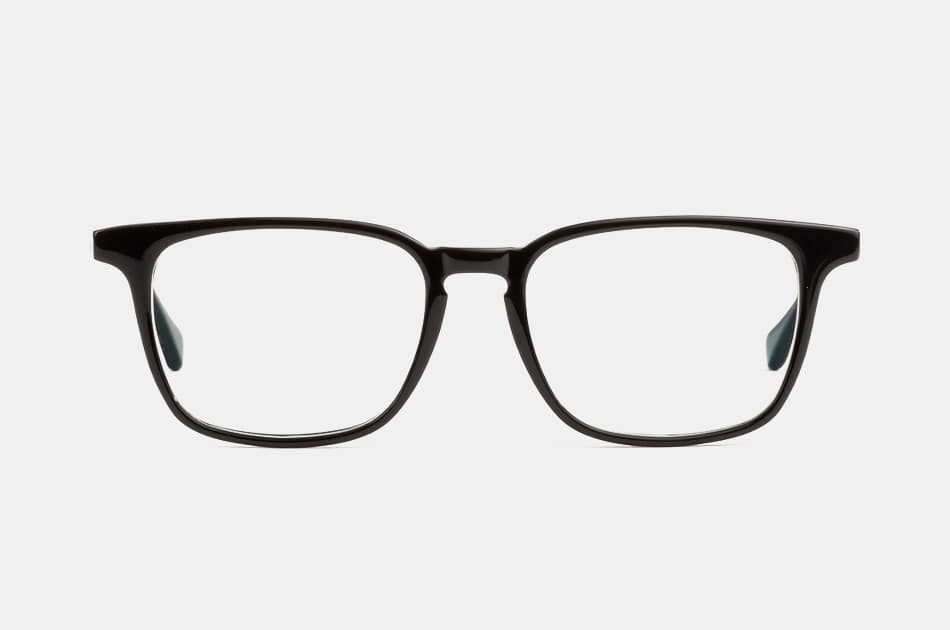 Felix Gray Nash Computer Glasses
The Nash Computer Glasses from Felix Gray elevate your eyewear collection with clean, simple lines and the added utility of screen-friendly lenses. Nash glasses block computer glare and filter eye-straining blue light to make your workday more efficient and comfortable. Uniting timeless retro vibes with high-tech features, each pair of Nash glasses pays homage to Nobel-recipient John Nash, the American mathematician who made major contributions to the fields of game theory and algebraic geometry.
Anglepoise 90 Mini Desk Lamp
The Anglepoise 90 mini desk lamp proves that peak functionality and stylish design are not mutually exclusive. Finished in a matte black, this unique desk lamp features a cast iron base and anodized aluminum body for optimal balance and easy angle adjustment. A portable USB power adapter allows your lamp to hold a charge even when it's not plugged in, while the dimming dial allows you to customize exactly the amount of brightness that you want.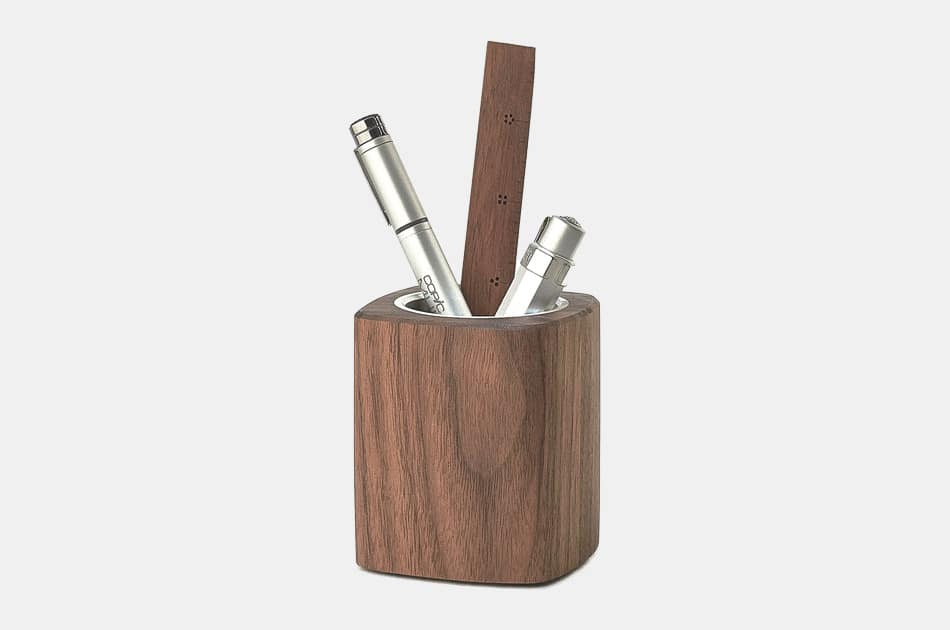 Grovemade Walnut Pen Cup
Representing the height of quality in desktop storage design, the walnut pen cup from Grovemade delivers minimalist style and effortless organization to your office space. Each penholder is crafted from solid walnut, which is fitted with a durable aluminum lining and a sound-muffling cork base. At 2.6 x 3" inches, this compact design allows you to keep loose writing utensils and other office tools in order without sacrificing too much precious desk space.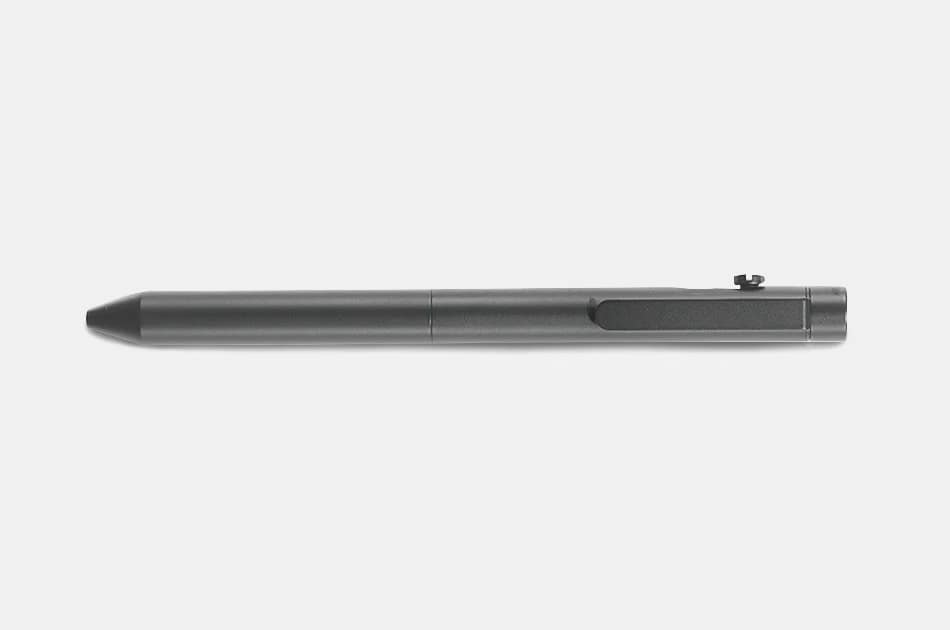 Inventery Bolt Action Pen
For the taskmaster with taste, Inventery's bolt-action pen delivers sleek, comfortable design and customizable lightweight use. Featuring a solid brass pen barrel, removable pocket clip, and high-speed ballpoint deployment, this portable tool adds functional ease to your writing routine. Each pen offers superior lightweight durability in a 2.0-ounce design, comes in a stylish matte black oxide finish, and is compatible with the fan-favored G2 ink refills.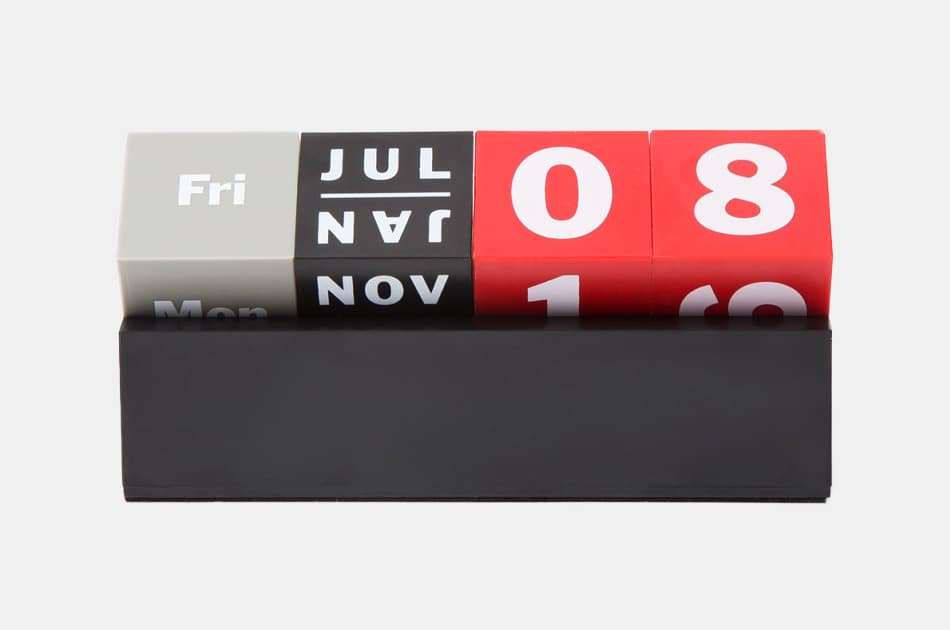 Block Daily Calendar
Simplify your daily calendar routine with the minimalist block daily calendar. Featuring a tilted cradle stand base, this unique and practical addition to your desk allows you to keep track of the date without flipping calendar pages or juggling paper planners. Each of the four blocks in the set indicates weekday, month, and day count for endlessly customizable use that's built to suit any and every year.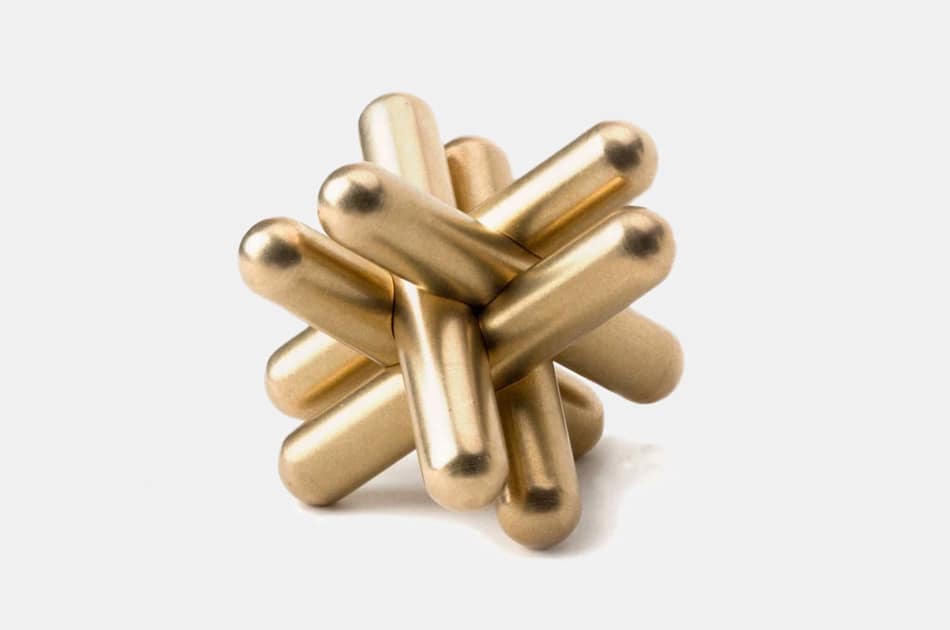 Craighill Jack Puzzle
Aside from its mind-bending elegance when assembled, the Craighill Jack Puzzle is also a great way to stay sharp when you're masterminding complex workday challenges. This compact 3 x 3" inch puzzle is made from solid cartridge brass and weighs in at a full pound. Part sculpture, part game, this brainteaser is the perfect way to decorate your work desk—and don't worry, it comes with an answer key if you get stumped.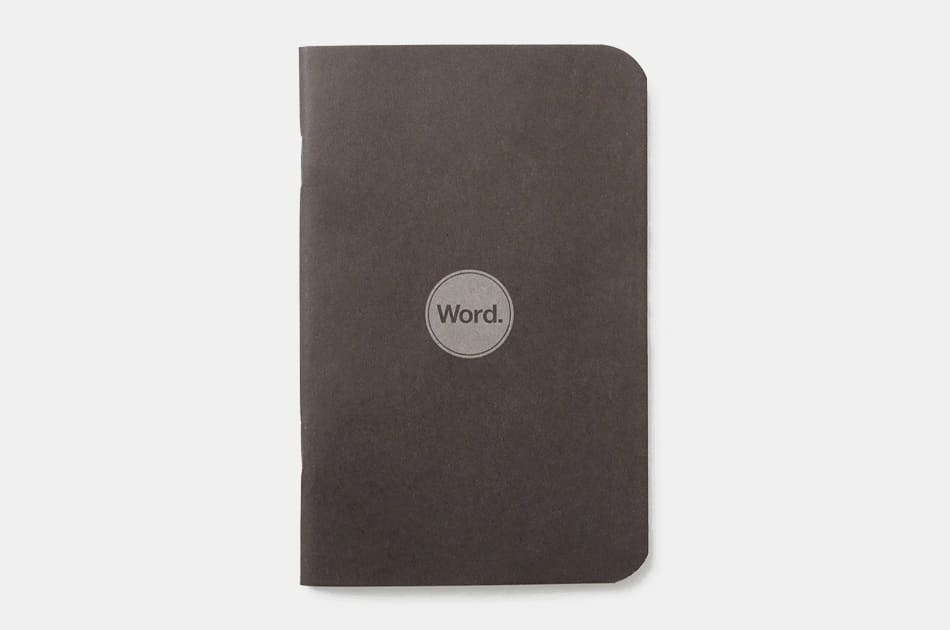 Word. Notebooks
These portable notebooks are designed to bring ultimate order to your daily life. All 48 lined pages come with a silhouette bullet point layout to help you organize your tasks, compile notes, and track goal completion. Front and back covers contain helpful keys to shortcut notations that identify importance levels and convey essential information. Each set comes in a pack of 3 notebooks so you can separate your work, personal, and creative life or maintain your monthly stock of notebook planners.
Disclosure: Clicking on these links and making a purchase may earn us a small referral fee, at no extra cost to you. Learn more here.
freestar.config.enabled_slots.push({ placementName: "gearmoose_leaderboard_btf", slotId: "gearmoose_leaderboard_btf" });