Summer Style Essentials For Men
Packing for summer travel or just dressing for a sweltering summer day can be taxing and exhausting — did we mention heat? Luckily, if you've got a closet full of summer style essentials on hand, that process becomes significantly easier.
As much as winter is about finding rugged, essential layering pieces and mixing them into multiple outfits, summer style is about finding well-fitting, high-quality basics that can easily stand on their own, sans a heavy jacket or sweater more common to fall or winter. We're talking polos, lightweight linen pants, versatile sneakers, and accessories that can take a beating. And although summer is about shedding layers and sticking only with a few tried-and-true style essentials, the same pieces can often be used over and over again in various outfits — and worn all at once. Take your favorite ball cap, grab some slim chino shorts and reliable sneakers, and pair 'em up with sunglasses and a nice watch — you're set. Our full picks for summer style essentials are below — read on and fill your cart.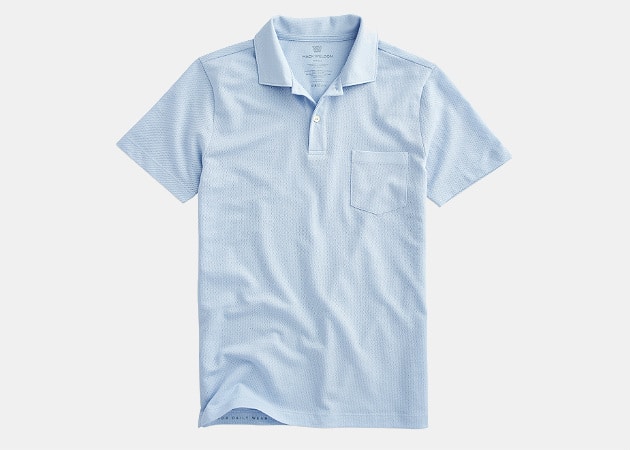 Mack Weldon Vesper Polo
First up on our list of must-have style essentials — a tremendous upgrade to the modern polo. As opposed to thicker pique fabric, the Vesper Polo (named for 007's standby martini) is made from micro-mesh knit fabric designed to be breathable and comfortable. The clean, tailored fit makes it a reliable style upgrade from baggier polo shirts you might see elsewhere, and the range of classic colors — particularly the very wearable powder blue above — works with everything from khaki chinos to chambray shorts. In fact, you could certainly pull a 007 and wear it on your next international flight while you're at it. – $68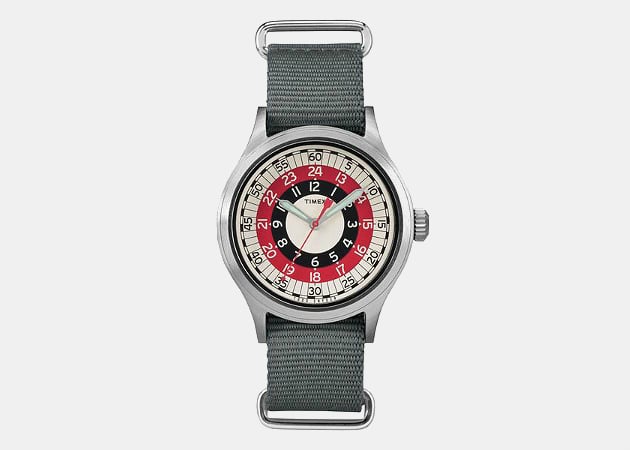 Timex x Todd Snyder The Mod Watch
What's even better than a go-anywhere polo? A striking go-anywhere watch. Todd Snyder is known for his accessible-yet-premium take on style staples, from soft pocket tees to slim shorts and now, a watch collaboration that's reliable and durable. The Mod Watch is based on a bullseye design found in the Timex archives, so it's like no other timepiece on the market. The 40mm case diameter simply works for lots of wrists, and the military nylon strap is just the sort of strap you want on your wrist for hot summer days. You can team this timepiece with a lightweight blazer and white Oxford, or with light denim and a henley. – $138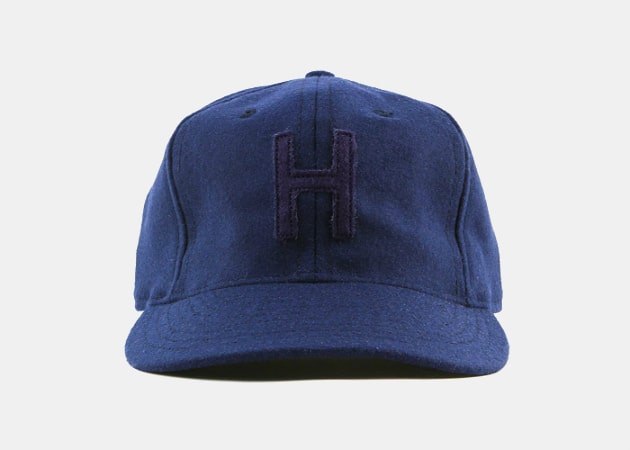 Huckberry Explorer's Cap
The key to staying cool and protecting your face from the sun's rays is fairly simple — grab a ballcap that works just as hard as you do, and looks just as subtly stylish as the rest of your ensemble. Huckberry knows how to craft and stock an excellent array of lifestyle essentials, and its Explorer's Cap is certainly among those. It's made in partnership with the fine folks at Ebbets Field Flannels, and the great thing about the laidback nature of this cap is that it could team with a denim jacket and a white T-shirt, or be used to offset chinos and a chambray shirt handsomely. – $40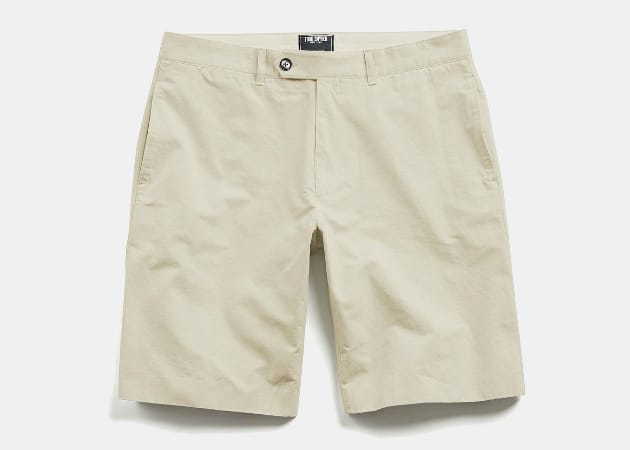 Todd Snyder Hudson Tab-Front Chino Shorts
For as many rugged style essentials at Todd Snyder produces, he also does a heck of a job at making nicely curated dress essentials. Yes, chino shorts can definitely be used as a dressier piece when they're as well-made as these ones are. With a clean and refined tab-front closure and Portuguese construction, these shorts would work as well with your favorite worn-in tee as they would with a lightweight blazer and white sneakers. For as hot as it gets, sometimes, shorts are the best option — and in this instance, shorts that look as refined and wearable as your favorite pair of pants are the best thing to wear. – $128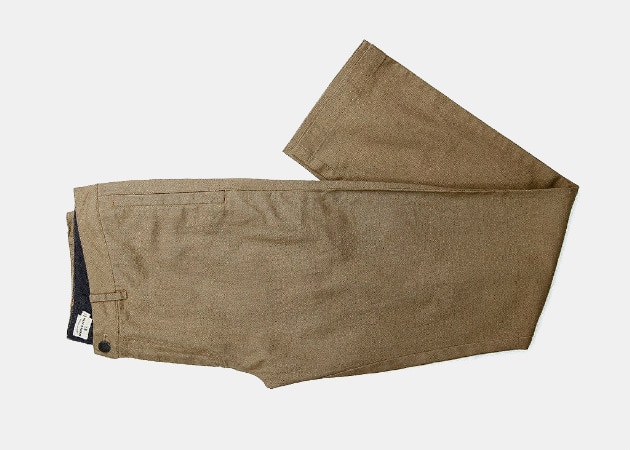 Bridge & Burn Roark Linen Dune Pants
Just as shorts are a very solid-go to when it's hot out, so too are linen pants. Linen as a fabric is lightweight, breezy and made to move with you, so there's no break-in period at all (unlike, say, your favorite pair of selvedge denim). While it can be a bit of a style transition for those who swear by denim, well-made linen pants can work in the same situations as blue jeans. That is, you can wear these linen pants with a chambray blazer and leather loafers to the office, and you can trade out that blazer for a slim-fitting T-shirt on the weekends without missing a beat. – $128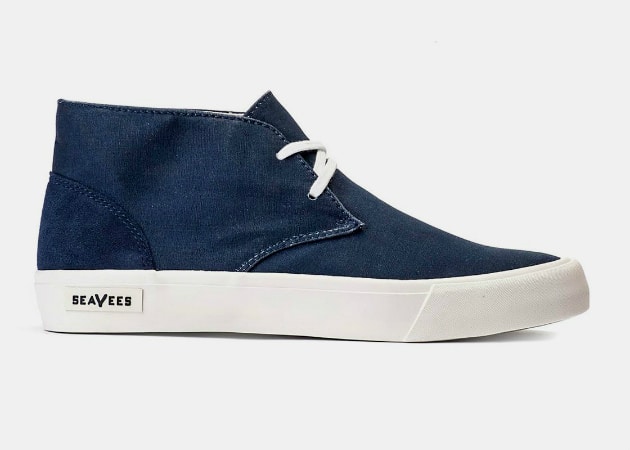 SeaVees Maslon Desert Sneaker
There are times when you need something more practical and sturdier than a boat shoe, yet not as dressy as a loafer or a pair of wingtips. Enter the classic chukka sneaker. It's a unique style piece that pairs up well with slim tan chinos or light wash denim, and the navy color offsets dark denim nicely. Plus, they can be rocked with khaki or chambray shorts as you travel or explore town, and they're one pair of sneakers that works in either fall or spring, too. In short, for an agreeable price, you're getting a very versatile summer shoe. – $79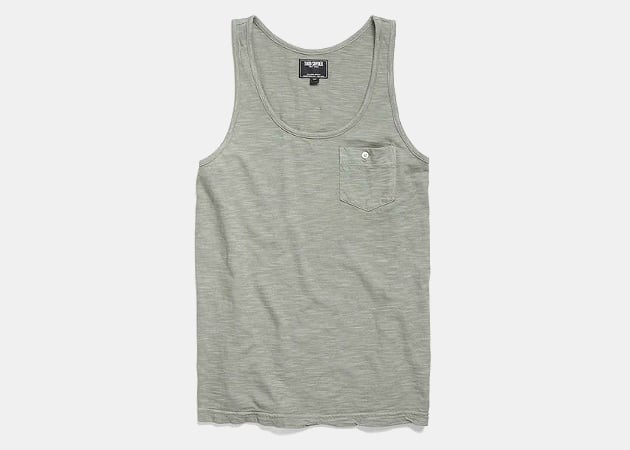 Todd Snyder Tank Top in Gunmetal
For every scenario where you might need to dress up, a great lightweight blazer is going to do the trick. But for those other scenarios where the weather's warmer and you're heading to the beach or pool, style should still be top of mind. And if you've been hitting the gym, what better way to showcase that hard work than with a slim-fitting, well-made tank top? It's a classic summer style essential made all the better thanks to a modern fit, quality cotton fabric and a chest button pocket that's become something of a Todd Snyder signature. Pair it with chino shorts from the brand for a crisp-yet-casual look. – $34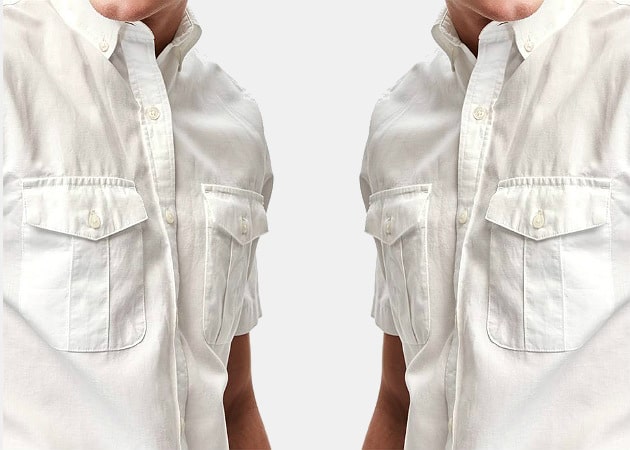 Old Navy Linen-Blend Slim-Fit Shirt
When wearing a collared shirt is required, yet you want to stay cool, reach again for a trusty linen shirt that incorporates some neat military styling touches. The linen blend and short sleeves help you fight the heat in style, and the slim fit and button-down collar are welcome design touches that'll keep you looking crisp no matter how hot it gets. Pair this shirt with light grey chinos and denim sneakers for a high-low combo on a casual day at the office, and keep it handy on the weekends as you knock back a cold one. For the price, you might just want to pick up two. – $27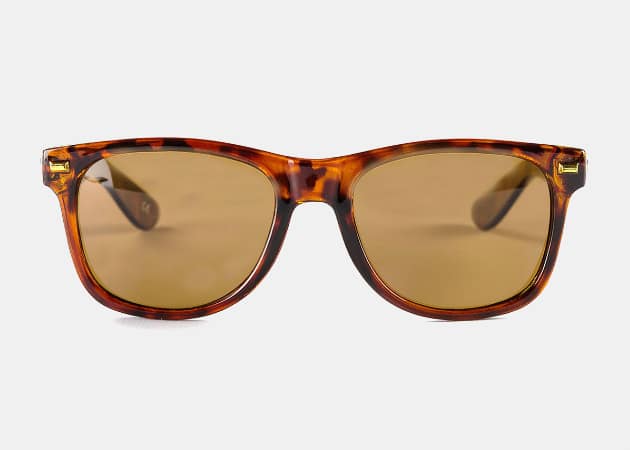 Knockaround Fort Knocks Polarized Sunglasses
Even if you think you're all set with a full suitcase of summer style essentials, there just might be one thing you're missing — stylish, effective sunglasses. In this instance, you need a pair that's durable and can take a beating, yet won't cost an arm and a leg. For now, that means your go-to comes from Knockaround. For under $30, you get a highly functional pair of shades that blends seamlessly with dressier style and casual looks — wear 'em with a T-shirt and swim trunks during the day, and wear 'em with a lightweight linen suit for a summer wedding at night. – $30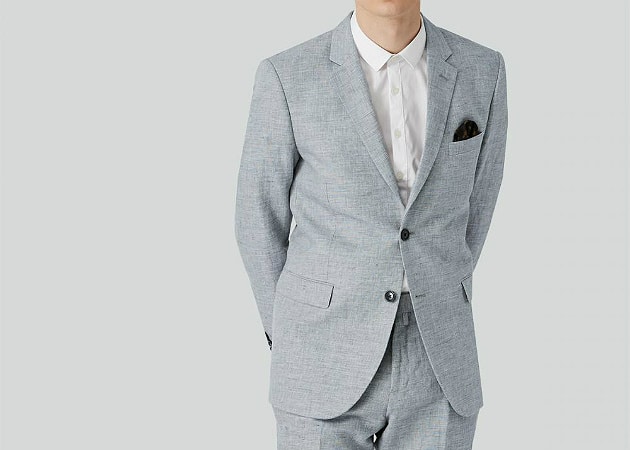 Frank & Oak Linen-Blend Blazer
When the weather is almost more than you can stand, but you still need a stylish jacket, look no further than linen once again. A linen-blend blazer is one of the best ways to rock a jacket this summer, yet it removes all the weight of a traditional lined suit jacket. This Frank & Oak blazer is slim and tailored yet more relaxed in feel, which means you can pair it up with linen trousers or lightweight shorts and a polo for a sporty, style-forward look. The light grey color also lends itself well to navy chinos or chambray pants as you travel or head out on the town. – $165